Personal Statement
I'm dedicated to providing optimal health care in a relaxed environment where I treat every patients as if they were my own family.
...more
I'm dedicated to providing optimal health care in a relaxed environment where I treat every patients as if they were my own family.
More about Dr. Jaideep Malhotra
Dr. Jaideep Malhotra, based in Delhi is an obstetrician, gynaecologist and an infertility specialist who specializes in artificial insemination, pre and post delivery care, IUD placement, IVF and ET (In-vitro fertilization and Embryo Transfer), evaluation and treatment for infertility and maternal fetal medicines. Dr. Jaideep Malhotra is also an expert in handling critical infertility conditions such as IUI or intra uterine injection, surrogacy and intra clyptoplasmic sperm injection, and ovarian stimulation. According to her own patients, she is a caring person who offers a proper pregnancy guide for all her patients who are treated for infertility and are taking help of assisted reproductive methods to get pregnant. Dr. Jaideep Malhotra completed her MBBS from AMU Institute of Ophthalmology in Aligarh in 1983. In the year 1986, she finished her MD in Obstetrics and Gynaecology from the same institute. From 1986 to 2013, she served as a consultant in IVF unit in Malhotra Nursing Home. Now, she is the head consultant at IVF Unit at Global Rainbow Healthcare in Agra. Dr. Malhotra has a number of prestigious awards in her kitty, she has been recognized for her astounding work of delivering first 100 IVF babies of Nepal and first test tube baby of Nepal and UP. Dr. Malhotra has also been awarded with Indumati Zhaveri and Jgdeshwari Mishra Award. She is a member of IMA or Indian Medical Association, MCI or Medical Council of India and FOGSI or Federation of Obstetric and Gynaecological Societies of India. If you want make an appointment with the doctor, you can always drop in at Rainbow IVF near Model Town in Delhi.
Info
Education
MBBS - AMU - 1983
MD - Obstetrics & Gynaecology - AMU - 1986
Languages spoken
English
Hindi
Awards and Recognitions
Honored by Nepal Prime Minister for first 100 IVF babies of Nepal & First Test Tube baby of Nepal and U.P
Indumati Zhaveri Award
Outstanding Achievement Award
Professional Memberships
Medical Council of India (MCI)
Indian Medical Association (IMA)
Federation of Obstetric and Gynaecological Societies of India (FOGSI)
Asia Pacific Initiative for Reproductive Endocrinology(ASPIRE)
Indian Menopause Society (IMS)
Location
Book Clinic Appointment with Dr. Jaideep Malhotra
B - 13 Derawal Nagar, Near Model Town Metro Station, Next to RG Stone Clinic

,

Delhi
Get Directions




B-13 Derawal Nagar,Near Model Town Metro Station, Model Town, Delhi

,

Delhi
Get Directions
Consult Online
Text Consult
Send multiple messages/attachments. Get first response within 6 hours.
7 days validity
•
₹300 online
Consult Now
Phone Consult
Schedule for your preferred date/time
5 minutes call duration
•
₹400 online
Consult Now
Video Consult
Schedule for your preferred date/time
5 minutes call duration
•
₹500 online
Consult Now
Services
Submit Feedback
Submit a review for Dr. Jaideep Malhotra
Your feedback matters!
Write a Review
Patient Review Highlights
"knowledgeable"
1 review
Feed
Shared 6 months ago • Featured Tip
Pregnancy is one of the most important period in a woman's life. This is a time when she should indulge in the best of everything when it comes to diet, rest and exercise, depending on the recommendations of the doctor. As the pregnancy progresses, there are many myths and facts that take over. These usually reach a crescendo by the time the pregnancy reaches the third trimester. Let us find out ways and tips, which you can use to care for your baby and yourself during the third trimester of your pregnancy.
Travel: This an often debated aspect that one has to consider, especially during the third trimester of one's pregnancy. While many people say that it is not appropriate to travel during the third trimester, this really depends on the state of your health during this time. If you are suffering from problems like blood clot formation, then you may want to avoid travel as this can lead to blood clots due to long hours spent sitting in a flight or a train. Travel during the third trimester must also be avoided so as to avoid undue exposure to infections when you use public restrooms. This should be avoided, especially if you have fallen prey to infections in the beginning of the pregnancy. Also, long travel by cars should be avoided. If you have to travel, then you must stop often to stretch your legs on a regular basis.
Movement of the Baby: One of the most important signs that shows you that your baby is thriving and is doing well is the movement of the fetus. This must be monitored and not ignored at all. It is important to keep in touch with your doctor regarding the number of movements that you should ideally feel during 24 hours. If you are not feeling anything close to that number, then you must have the same checked up by the doctor so that any complications may be unraveled on a timely basis.
Sleeping: How you sleep also affects the health of the baby. You need to avoid sleeping on your back during the third trimester, as this can lead to oxygen supply problems. The uterus tends to become heavy during this part of the pregnancy and it can come to rest on the feotus in case you sleep on your back. This lead to a reduction or lack of the blood and oxygen supply to the baby. You should ideally sleep on your side, with a pillow to keep your legs at a proper level and support your aching back as well. You should also try and sleep on your left side as this promotes better blood flow to the baby inside.
1
person found this helpful
Shared 8 months ago • Featured Tip
Menstrual cramps or dysmenorrhea is a condition wherein one experiences painful cramps which occur during the menses. Dysmenorrhea is classified into two types –
Primary Dysmenorrhea: These are the most common menstrual cramps which begin 1-2 years after menstrual cycles begin. The pain is felt in the lower part of the abdomen or the back. The cramps usually start before the period begins, and disappear after 2-3 days.
Secondary Dysmenorrhea: This is a type of dysmenorrhea which accompanies any disorder in the reproductive system. Secondary dysmenorrhea tends to last longer than the normal menstrual cramps.
Symptoms-
One will experience symptoms of abdominal pain, pain in the hip joints and a bloating sensation in the abdomen. In case of severe cramps, one may suffer from diarrhea and vomiting. Pain in the inner thighs and the lower back are also very common symptoms.
Causes-
The menstrual cramps are usually caused by contractions that occur in the uterus. During the menstrual cycle, the uterus, which is a pear-shaped organ in the body, tends to contract. Excessive contractions cause the uterus to press against the blood vessels, cutting off the supply of oxygen to the muscle tissues. Pain results when the oxygen supply is cut off from a muscle.
Dealing with Menstrual Cramps:
Here are some steps that you can take to deal with menstrual cramps:
Taking pain relieving medications such as ibuprofen and acetaminophen.
To get relief from lower back pain, one can apply heat on the affected area by using heating pads.
Get enough rest.
Avoid eating foods that are rich in salt and caffeine.
Alcohol consumption and smoking should be restricted.
You can massage the abdomen and the lower back.
In addition to these remedies, exercising helps in relieving menstrual pain. People who exercise experience milder symptoms as compared to those who do not exercise.
In case you have a concern or query you can always consult an expert & get answers to your questions!
2712
people found this helpful
Shared 10 months ago • Featured Tip
Cervical cancer refers to the type of cancer that spreads through abnormal cells, which may be found in the lining of the cervix. This affects the lower part or the womb of the body. This may also be medically known as the uterine cervix. This kind of cancer is considered one of the most preventable ones. There are various kinds of screening tests that can help in early detection so that the symptoms become clear and the problem can be treated before the cancer spreads or malignancy sets in.
Read on to know more about the various screening measures that can help in treating and preventing the same.
Pap smear test: This is one of the most recommended and easiest tests conducted for cervical cancer screening. The pap smear test is recommended for all women who have been through child birth. In this form of screening, the doctor usually takes a sample from the cervix of the patient. This will be then be put through a lab test to find any kind of anomalies in the cells of the cervix. This test is also strongly recommended on an annual basis for women who are going through menopause, as this is the time when the cells undergo maximum changes.
HPV test: The HPV test can be conducted along with the pap smear test so as to find out if the HIV virus is active as well.
Pelvic exam: In order to conduct screening for cervical cancer, the doctor may also ask the patient for a pelvic exam. In this test, the doctor checks the various areas like the uterus, the cervix and ovaries so as to ensure that there are no anomalies and irregular changes in these areas or organs of the body. This exam can help the doctor in finding any changes that may point at the risk of developing cervical cancer.
Reading the test results: The doctor will usually take a look at the test results before making a clear diagnosis and recommending a course of medication or other kinds of treatment so as to prevent the spread or onset of cancer. For cases where this type of cancer has already progressed to a great degree, the doctor will usually recommend chemotherapy as well as radiation and sometimes, even surgery.
When should you get a screening test done?
Once you are above 21 years of age or have had a baby, it is imperative to get a screening test done at least annually. It is also important to get this done once a year if you are going through menopause. The doctors may ask you not to go through a test, if your previous three tests have been clear.
In case you have a concern or query you can always consult an expert & get answers to your questions!
1920
people found this helpful
Shared 10 months ago • Featured Tip
Vaginal bleeding is a common phenomenon in women. Sometimes it is due to cyclical changes in the cycle, while other times, it may be indicative of something unnatural and perhaps severe. Abnormal vaginal bleeding includes:
Heavy periods: This is a very common phenomenon. Bleeding during periods cannot be measured with optimum accuracy but periods can be considered heavy if it lasts over 7 days, if you need double protection, or if you seem to pass too much clots. It is recommended to consult your doctor if it starts to affect your lifestyle and causes hindrance in your day to day activities. The cause of heavy bleeding during menses is often unclear, but it may be indicative of uterine fibroids or cysts.
Post coital bleeding: Post coital bleeding happens when you bleed after sex. The most likely reason for this to happen is if there is inflammation in the neck of the cervical opening or it is sore. The common cause of this can probably be sexually transmitted diseases such as Chlamydia.
Inter menstraul bleeding: Bleeding between your periods is also a possibility. There can be several causes for this. It can be broadly indicative of uterine polyps or infections. Polyps are fleshy masses of cells which are basically an abnormal growth in the uterus or cervix.
Break through bleed: These bleeds happen very suddenly and spontaneously in the middle of the cycles or close to the menstrual cycles. These can happen when you start contraceptive pills and usually settle down in a matter of few months.
Post menopausal bleeding: Bleeding or spotting post menopause can be indicative of something more serious. The common causes can be uterine or cervical cancer. Often, it may also happen that the uterus starts to degrade, and small fibrous bleeding or spotting may be visible. In case you have a concern or query you can always consult an expert & get answers to your questions!
1999
people found this helpful
Shared 1 year ago • Featured Tip
Are you aware of the condition known as oligohydramnios during pregnancy, in which there is too less amniotic fluid? The amniotic fluid is an important part of your baby's support system. It helps in protecting your baby and in the development of lungs, muscles, limbs, and the digestive system. The amount of this fluid can be measured via several methods. amniotic fluid index (AFI) evaluation is commonly used for measurement. When the results show a fluid level less than five centimeters, you need to diagnose yourself for oligohydramnios.
Causes
There are several causes, which may lead to low amniotic fluid levels in your body. They are as follows:
Birth defects: Issues in proper development of the urinary tract or the kidneys lead to decreased urine production, which in turn results in decreased amniotic fluid levels.
Placental problems: When your placenta does not provide sufficient supply of blood and nutrients to the baby, it may not recycle the fluid anymore.
Leaking of membranes: A tear in the membrane may cause a slow trickling of fluid, or a rapid gush of fluid. The premature rupture of membranes (PROM) also leads to low levels of amniotic fluid.
Post date pregnancy: Low amniotic fluid levels may occur during a post date pregnancy. It is a form of pregnancy that lasts for 42 weeks.
Maternal complications: Several factors like hypertension, maternal dehydration, diabetes, and chronic hypoxia may lead to decreased levels of amniotic fluid levels during pregnancy.
Treatment
The treatment for low amniotic fluid level depends on your gestational age. In case you are not full term, you will be closely monitored and your fluid levels will be observed. Non-stress and contraction stress tests may be conducted for monitoring the activities of your baby. If you are almost near full term, delivery is recommended by most health practitioners, in case of low amniotic fluid levels.
Other treatment methods that are used include the following:
Amino infusion during labor via an intrauterine catheter is carried out. The added fluids help with the umbilical cord padding during delivery. It also helps in lowering the chances of a Cesarean delivery.
The injection of amniotic fluid before delivery via amniocentesis is also undertaken. It is likely for the oligohydramnios to reoccur within one week after this treatment procedure, but it helps doctors to visualize your fetal anatomy and diagnose the condition.
Maternal rehydration using oral fluids and IV fluids also helps in increasing the amniotic fluid levels.
In case you have a concern or query you can always consult an expert & get answers to your questions!
1898
people found this helpful
Shared 1 year ago • Featured Tip
In case that your child is physically and sexually developing sooner than usual, it can be a testing time for them. This is usually associated with early puberty. Usually, children are very confused about the changes that their bodies go through. What is worse is when they are hurt by the comments from other school kids, who usually insult any individual who is even slightly different. With early puberty, your kid will most likely grow faster than a lot of his or her friends and hint at puberty, for example, the formation of body hair and body odour.

To make the child feel better, parents can be of a lot of help. Along with speaking with them about early puberty with your kid, you can offer ways to deal with stress that support their self-esteem, particularly with bullies in the school. These techniques may offer help:
Instill them with a lot of information about puberty and how it is a natural process. One approach to help a child's self-esteem while managing healthy puberty is to clarify the circumstance decently well. You may use a book about puberty with illustrations, one intended for your child's age and mental stage of development.
Show them how to manage the bullying in school. Reacting to bullying and teasing is not specifically related to early puberty. It applies to a huge variety of circumstances when other kids either target or single out one kid for ridiculing them. Essential steps for parents and guardians include:

Focusing on the significance of searching out a teacher or other grown-up if any bullying is taking place.
Try to tell the child to educate his or her friends about the bullying so they can help him or her out in overcoming the same.
Role playing circumstances that the child is gone up against and help create reactions that help him or her get over it.

Know your child's friends. As a parent, you can create your child's group of friends and ensure it remains an adoring, tolerating one. Ensuring you remain associated with the social situations and, most important, the built up friendship circles with the parents of other children.
Look for outside support. At the point when a child is experiencing early puberty, one thing that helps them is talking with different guardians or adults in a similar circumstance.
Early puberty is a very confusing time for all children, and when that procedure goes on for quite a long while sooner than it was supposed to, especially when children's companions are not experiencing it yet, it can be very overpowering. Therefore, the child should be very well educated in this area and should get proper support from everyone. This includes parents, teachers, guardians as well as their friends. If you wish to discuss about any specific problem, you can ask a free question.
1938
people found this helpful
Shared 1 year ago • Featured Tip
Breast cancer is usually genetic in nature and it may affect women whose mother or grandmother may have suffered from the disease. This disease may start from the inner portion of the milk duct, in which case it is called ductal carcinoma. In case the cancer initiated through the lobules, it is called lobular carcinoma. In order to find the existence of the disease on a timely basis, it is imperative to get regular screening done. This can also prevent the disease and its spread. Read on to find out more about symptoms and breast cancer screening methods.

Symptoms
There are many symptoms of breast cancer, which can point at the existence of the same. Therefore, it is imperative to be vigilant and take note of such changes and symptoms so that the disease may be tackled on time. Persistent and unexplained pain in and around the breasts is one of the major symptoms that one should not ignore. Also, dimpling and the formation of new lumps under the armpits are other changes that should be reported to the doctor for more advanced screening. Further, irritation and redness in the area which does not go away after the onset of periods and remains for many weeks, should be checked. Bleeding, swelling and pulling of the nipple area can also point at the existence of breast cancer.

How screeing can be done?
Physical examination

Mammogram
This is essentially an
X-Ray
of the breasts and is usually carried out for women who have been facing consistent symptoms or even for those who are going through
menopause
. This kind of a test should not be done too frequently as it can expose the patient to the risk of breast cancer, in case she does not already have the problem. This test is usually carried out with the help of a mammogram machine that will give a reading once the breasts are placed on the metal plates.
Breast MRI
Magnetic resonance imaging (MRI) test seeks to create pictures of the area of the body in question with the help of radio waves. This is usually conducted for those patients who already run a high risk of breast cancer due to a family history of the same. If you wish to discuss about any specific problem, you can consult an
IVF Specialist
.
1871
people found this helpful
Near By Doctors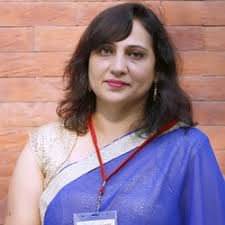 MBBS Bachelor of Medicine and Bachelor of Surgery, DNB - Obstetrics & Gynecology, DGO
IVF Specialist
Book Appointment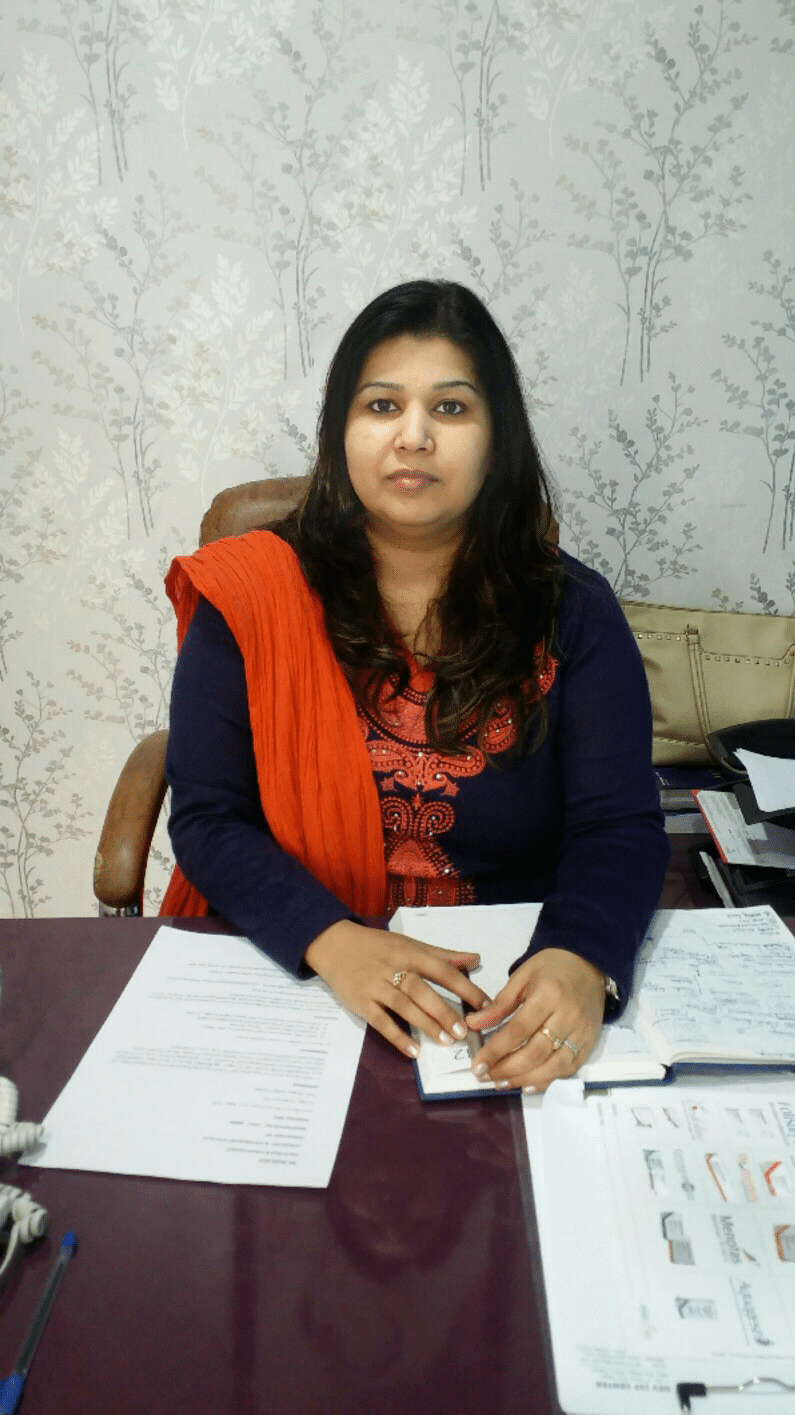 MBBS, DNB - Obs & Gynae, Diploma In Reproductive Medicine (Germany), Fellowship In Laparoscopy, Fellowship in Reproductive Medicine & ART, Hysteroscopy advanced traraining training
IVF Specialist
Max Multi Speciality Centre,
Book Appointment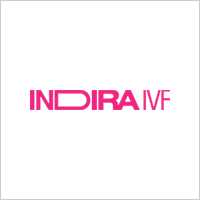 MBBS Bachelor of Medicine and Bachelor of Surgery
IVF Specialist
Book Appointment

MD / MS - Obstetrtics & Gynaecology, MBBS
IVF Specialist
Progeny AN IVF - ICSI Centre - A Unit of Sehra Medical Centre,
Book Appointment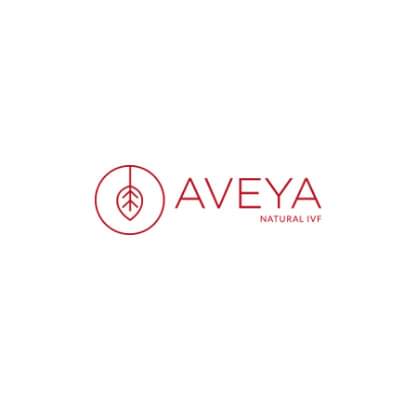 IVF Specialist
Aveya Ivf Fertility Centre,
Book Appointment

MBBS, DNB - Obstetrics and Gynecology, Fellowship In Reproductive Medicine
IVF Specialist
Southend Fertility & IVF,
Book Appointment