Personal Statement
I want all my patients to be informed and knowledgeable about their health care, from treatment plans and services, to insurance coverage.
...more
I want all my patients to be informed and knowledgeable about their health care, from treatment plans and services, to insurance coverage.
More about Dr. H V Arora
Dr. H V Arora is one of the best Cardiologists in Hari Nagar, Delhi. He has been a successful Cardiologist for the last 42 years. He is a MBBS . You can consult Dr. H V Arora at Dr.H.V.Arora Clinic in Hari Nagar, Delhi. Book an appointment online with Dr. H V Arora on Lybrate.com.

Lybrate.com has top trusted Cardiologists from across India. You will find Cardiologists with more than 34 years of experience on Lybrate.com. You can find Cardiologists online in Delhi and from across India. View the profile of medical specialists and their reviews from other patients to make an informed decision.
Info
Education
MBBS - snmc, - 1977
Languages spoken
English
Hindi
Professional Memberships
Delhi Medical Association (DMA)
Location
Book Clinic Appointment with Dr. H V Arora
Services
Submit Feedback
Submit a review for Dr. H V Arora
Your feedback matters!
Write a Review
Feed
Nothing posted by this doctor yet. Here are some posts by similar doctors.
Hi, cholesterol - can be reduced by opting - certain natural norms to regularise, life style, go for a brisk walk in d morning to restore blood circulation to nourish d whole body. *tk, plenty of water to eliminate toxins and to regulate metabolism to check cholesterol. Go for meditation to reduce your stress and to nourish cell& tissues to curb cholesterol. * go for cycling, jogging, swimming, skipping, gardening, playing badminton. * opt staircase, instead of a lift. * tk, oats with green tea in d breakfast. * tk, salad, fruits, sprouts in ample qty in lunch. * consume salad, fruits whenever you feel hungry. Avoid, caffeine, nicotine, alcohol, junk food, cookies, burger, pizza. Homoeo medicines which r administered gently without any adverse effect, thereof. @ phyto berryq -10 drops, thrice, with little water before each meal. Tk, care.
2
people found this helpful
Heart pain is also due to acidity .. Take sompraz D twice daily before meals...for Acidity.. Avoid fast foods ..outside foods etc Syp mucaine gel after foods will also help
1
person found this helpful
Hello, Thanks for your query on Lybrate "As" per your clinical history is concerned you can be given 10-40 mg tablet and your doctor will check your BP and tell you which will be better and in my opinion start with 10 mg twice a day and gradually increase if needed. Do an ECHO test and check your Aortic valve status. Do follow lifestyle modifications like this - 1) Monitor high blood pressure. Purchase a home blood pressure measuring device (arm) and check your blood pressure frequently. Schedule regular checkups with your doctor. 2) Make time for exercise. Regular exercise helps to lower blood pressure and keep it at normal levels. Aim for 30 minutes of moderate activity most days of the week. 3) Watch your diet. Avoid foods that are high in fat and salt, and eat more fruits and vegetables. Avoid alcoholic beverages or drink them in moderation. 4) Quit smoking. Giving up smoking improves your blood pressure and overall health. Hope that helps.
वर्तमान में कुछ शरीरिक समस्याओं का साथ चोली दामन की तरह हो गया है। जैसे ब्लड प्रेशर, शुगर, थाइरोइड, कोलेस्ट्रॉल आदि। और आज इसी कड़ी में हम जानेंगे खास से आम और आम से खतरनाक हो चुकी बढ़े कोलेस्ट्रॉल की समस्या की। कोलेस्ट्रॉल लीवर द्वारा बनाया जाने वाले वसा होता है। हमारे शरीर के ढंग से काम करने के लिए कोलेस्ट्रॉल का बनना ज़रूरी होता है। ब्लड में कोलेस्टेरॉल का स्तर कम ज़्यादा होने से तरह-तरह की बीमारियाँ घेर लेती हैं। तो आइए हाई कोलेस्टेरॉल को कम करने के उपाय जानते हैं।
आपको यह बात जानना जरूरी है कि कोलेस्ट्रॉल हमारे सेहत के लिए बहुत अच्छा होता है। लेकिन बीमारियाँ तब शुरू होती हैं, जब यह ब्लड सेल्स में जमने लगता है। इस स्थिति में ब्लड सर्कुलेशन बाधित होने लगता है, और शरीर में सभी भागों तक ख़ून पहुंचाने के लिए दिल को पहले से ज्यादा पम्प करना पड़ता है।
कोलेस्टेरॉल दो तरह का होता है एकलो डेंसिटी लाइपोप्रोटीन (एलडीएल) दूसरा हाई डेंसिटी लाइपोप्रोटीन (एचडीएल)
इसमें से हमारी एलडीएल सेहत के लिए बुरा होता है, जबकि एचडीएल होता है अच्छा।
मुख्यतः कोलेस्टेरॉल हार्मोन को नियंत्रित करने में हेल्प करता है।रक्त के विषैले तत्वों को सोखकर शरीर को स्वस्थ रखने में मदद करता है।मस्तिष्क के ठीक से काम करने के लिए कोलेस्टेरॉल का नॉर्मल होना ज़रूरी है। शरीर पर पड़ने वाली धूप से विटामिन बनाने के लिए कोलेस्ट्रॉल जरूरी है।
ब्लड में कोलेस्ट्रॉल का स्तर 3.6 से 7.8 मिलीमोल्स प्रति लीटर की रेंज में होना चाहिए। जब यह लेवल 6 मिलीमोल्स प्रति लीटर हो जाता है, तो यह हाई कोलेस्टेरॉल कहलाता है। लेकिन 7.8 मिलीमोल्स/लीटर के बाद हार्ट अटैक का ख़तरा बढ़ जाता है।

हाई कॉलेस्ट्रॉल की कुछ खास वजह होती हैं जैसे कि
वज़न बढ़ना
शारीरिक मेहनत न करना
खान-पान में लापरवाही
जेनेटिक

कोलेस्ट्रॉल बढ़ने के सिम्पटम्स कुछ इस तरह होते है।
– हाई ब्लड प्रेशर
– जल्दी थकान होना
– जल्दी हाँफना
– डायबिटीज़ के मरीज़ में शुगर लेवल बढ़ने से जब ख़ून गाढ़ा होना आदि
कोलेस्ट्रॉल कम करने की तरकीबें:
एलोवेरा: रोजाना खाली पेट 50 ग्राम एलोवेरा खाने सेकोलेस्ट्रॉल कंट्रोल में किया जा सकता है
धनिया: खड़ी धनिया को ताज़े पानी में रातभर भिगोकर सुबह उसका पानी पी जाएँ। साथ ही भीगी धनिया भी चबाकर खाएँ।
अंकुरित अनाज: अंकुरित दालों को अगर दिल का दोस्त कहा जाए तो गलत नहीं होगा। अंकुरित दालों का रोजाना सेवन बुरे कोलेस्ट्रॉल को घटाता है। अपने दिन के खाने में कम से कम आधा कप बीन्स जैसे राजमा, चने, मूंग, सोयाबीन और उड़द को आप सूप, सलाद या सब्जी किसी भी रूप में ले सकते हैं।
नओट्स: सुबह के समय नाश्ते में ओट्स खाना स्वस्थ दिन की शानदार शुरुआत है। 6 हफ्ते तक सुबह नाश्ते में प्रतिदिन ओट्स का दलिया लेने से एलडीएल को 5.3% तक घटा सकते हैं।
वाइन: जो लोग वाइन पीने का शौक रखते हैं, वो अपना शौख बरकरार रखें। हफ्ते में 2 बार थोड़ी सी रेड ग्रेप वाइन पीना कोलेस्ट्रॉल को कम करने मे मदद करता है।
ग्रीन टी: ग्रीन टी में कॉफी के मुकाबले काफी कम कैफीन पाई जाती है। साथ ही शरीर को चुस्त-दुरुस्त रखने और स्वस्थ रखने वाले एंटी-ऑक्सीडेंट भी ग्रीन-टी में ज्यादा होते हैं।
रोजाना ग्रीन-टी पीने से शरीर की प्रतिरोधक क्षमता बढ़ती है जिससे बुरे कोलेस्ट्रॉल को कम करना आसान हो जाता है।
मछली: जो लोग मछली खाते हैं उनके लिए भी कोलेस्ट्रॉल को घटाना आसान है। दरअसल, हमारे शरीर को स्वस्थ फैटी एसिड और अमीनो एसिड की जरूरत होती है। शरीर को एनर्जी और विटामिन-डी देने के अलावा फिश में स्वस्थ फैटी एसिड और अमीनो एसिड भरपूर मात्रा में होते हैं, जो कोलेस्ट्रॉल को कम करने में उपयोगी हैं।
ड्राई फ्रूट्स: अमेरिकन हार्ट एसोसिएशन के मुताबिक सूखे मेवे खाना हमारी सेहत के लिए बहुत जरूरी है, क्योंकि इनमें प्रोटीन फाइबर और विटामिन-ई भरपूर मात्रा में होते हैं।साथ ही मेवों में स्वस्थ फैटी एसिड भी पाया जाता है जो केमिकल्स में प्रोसेस नहीं होता है और कोलेस्ट्रॉल को कम करने में काफी असरदार है।तो अब बिंदास आप रोजाना एक मुट्ठी डॉयफ्रूइट्स खाएं।
मोटापा कम करें: मोटापा कोलेस्ट्रॉल बढ़ने के प्रमुख कारणों में से एक है। हाई कोलेस्टेरॉल का ख़तरा बढ़ने पर वज़न को बढ़ने मत दीजिए। अधिक मोटापा हाई कोलेस्टेरॉल के साथ साथ डायबिटीज़ और हाई ब्लड प्रेशर का भी कारण होता है।
योग और व्यायाम करें: योग और व्यायाम के लिए वज़न बढ़ने का इंतज़ार मत कीजिए। योग करने से रक्त संचार ठीक रहता है, हृदय रोगों से बचाता है, और रोग प्रतिरोधक क्षमता बढ़ाता है।
कोलेस्टेरॉल से पीड़ित व्यक्ति हफ्ते में 5 दिन एक्सरसाइज करे। जॉगिंग, साइकलिंग, तैराक़ी और एरोबिक्स भी कर सकते हैं।
और कुछ न कर सकें तो कम से कम आधा घंटा रोज़ टहलें।
हेल्दी डाइट: कोलेस्ट्रॉल कंट्रोल करने के लिए फ़ैट बढ़ाने वाले चीज़ें न खाएँ। वो हर चीज़ खा सकते हैं, जिससे सभी पोषक तत्व हों। अंडे की ज़र्दी, जंक फ़ूड, तली-भुनी चीज़ें, फ़ुल क्रीम मिल्क और रेड मीट खाने से बचें।
ज्यादा दवाएं खाने से बचें: दवाओं का इस्तेमाल डॉक्टरी सलाह से ही करें ना कि दवाओं सुनी सुनाई बातों पर करने पर मनमानी दवा खाएं। इसके साथ जीवनशैली में आवश्यक बदलाव करके दवाई पर निर्भर रहने की कंडीशन पर काबू पाने की कोशिश करें।
ध्यान रहे कोलेस्ट्रॉल की जांच हर 6 महीने पर कराते रहनी चाहिए। और 20 वर्ष से ज्यादा उम्र केलोगों को हर 5 वर्ष में एक बार जांच करानी चाहिए।
14
people found this helpful
Bachelor of Ayurveda, Medicine and Surgery (BAMS), MS Counselling & Psychotherapy
Hello, As your blood pressure level has reduced drastically in short period you r feeling uncomfortable, If you are on medication then consult your physician n get lowered the dosage If you have not started any medication n still your BP is fluctating then also you need to consult n monitor on stress.
Hello dear High triglycerides and cholesterol can cause atherosclerotic heart disease or narrowed coronary arteries in the heart can cause the symptoms of angina, when theheart muscle is not provided with enough oxygen to function. Decreased blood supply to the brain may be due to narrowed small arteries in the brain or because the larger carotidarteries in the neck may become blocked. This can result in a transient ischmic attack or stroke. Peripheral artery disease describes gradual narrowing of the arteries that supply the legs. During exercise , if the legs do not get enough blood supply, they can develop pain , called claudication . Other arteries in the body may also be affected by plaque buildup causing them to narrow, including the mesenteric arteries to the intestine and the renal arteries to the kidney. Change life style .do meditation,yoga, Go walk daily, do any one physically activity daily i.e.play any game., Avoid fast foods,oily foods,junk foods,alcohol,smoking,fatty foods, non-veg.,avoid stress,take plenty of water in day time. And 1 glass of water before bed at night. use flax oil, omega-3 fatty meal or cap., take .green veg., whole grain. Garlic,. Cod liver oil. Take anti cholesterol medicines . tab. zyloric 100 mg once a day for uric acid.
Dear lybrateuser, - For your condition take some precautions - have a low salt & low fat diet, have more of fibrous foods like fruits & vegetables, beans, sprouts, spinach, low fat dairy, healthy fats like seafood, skinless chicken, a handful of mixed nuts like almonds, walnuts pistachios, cashews, peanuts - check your blood pressure regularly at least once a week - keep your weight within normal limits for your height& age - avoid alcohol & tobacco if you take - do regular exercise like walking for at least 30 min a day, try to do yoga & deep breathing, take precaution you should not strain - take medicines regularly on time as prescribed by your doctor.
Hello, Few lifestyle changes can help you in controlling and preventing the high blood pressure, even if you're taking blood pressure medication. Eat healthy foods. Consume more fruits, vegetables, whole grains, poultry, fish and low-fat dairy foods. Eat less saturated fat and trans fat. Decrease the salt in your diet. So, avoid eating processed foods, such as canned soups or frozen dinners which contains extra salt in it. Keeping a healthy weight, or losing weight if you're overweight or obese, can help you control your high blood pressure and lower your risk of related health problems. Increase physical activity which can help lowering your blood pressure, manage stress, reduce your risk of several health problems. Get indulged in regular exercising (if your doctor allows you). Limit alcohol. Even if you're healthy, alcohol can raise your blood pressure. If you choose to drink alcohol, do so in moderation. Don't smoke. Tobacco injures blood vessel walls and speeds up the process of hardening of the arteries. Reduce stress as much as possible. Practice healthy coping techniques, such as muscle relaxation, deep breathing or meditation. Getting regular physical activity and plenty of sleep can help, too. Monitor your blood pressure at home. Medication: Take Schwabe's Essentia Aurea/ thrice daily which is a cardio-tonic which helps in maintaining blood pressure, improves muscle tone of the heart and narrowing of blood vessels.
1
person found this helpful
View All Feed
Near By Doctors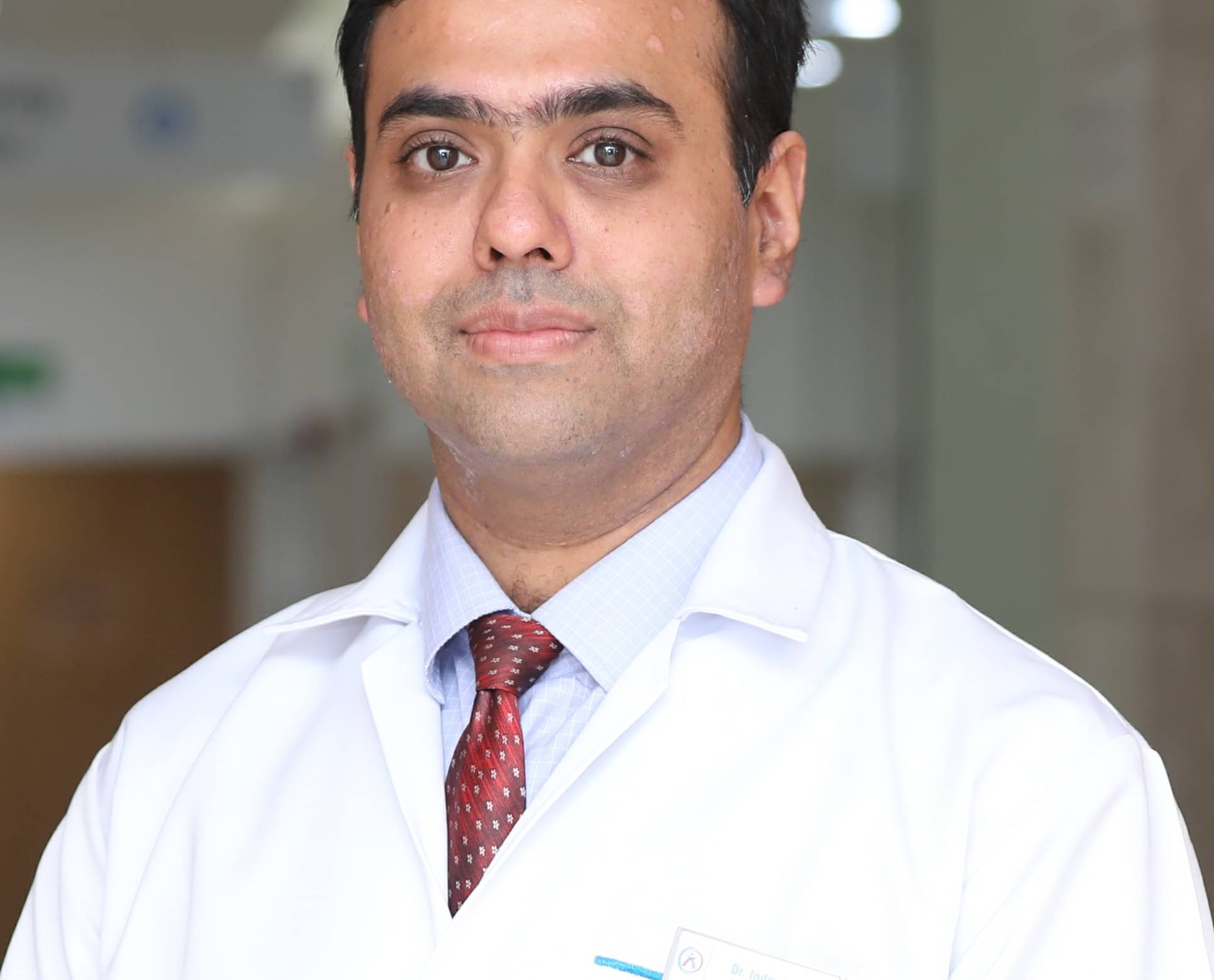 DM - Cardiology, MD - Medicine, MBBS
Cardiologist
Book Appointment

DM - Cardiology, MBBS, MD - Medicine, Training in Electrophysiology
Cardiologist
Book Appointment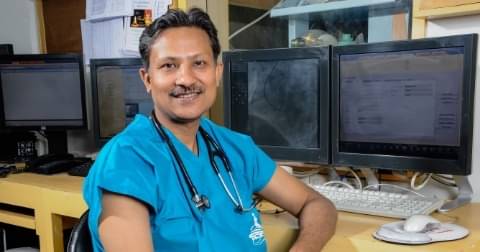 DM - Cardiology, MD - Internal Medicine, MBBS
Cardiologist
Book Appointment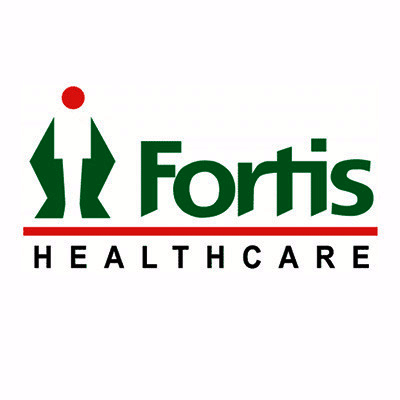 A Fortis Hospital Association
Cardiologist
Fortis Hospital - Shalimar Bagh,
Book Appointment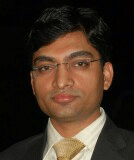 MD - Internal Medicine, MBBS, DM - Cardiology
Cardiologist
Max Superspeciality Hospital- Shalimar Bagh,
Book Appointment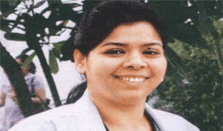 MBBS, DNB - General Medicine, DNB (Cardiology)
Cardiologist
Book Appointment