Personal Statement
Highly-ethical physician and patient advocate successful in the development and expansion of medical treatment facilities and practices. He has substantial years of experience in patient ...
...more
Highly-ethical physician and patient advocate successful in the development and expansion of medical treatment facilities and practices. He has substantial years of experience in patient care, cancer management, pain management and palliative care. Uniquely qualified in strategic business planning, management/staff development, clinical oversight, startup and expansion operations, real estate development and property management. He has been the Vice President, operations and senior partner in millennium oncology, LLC. . He was also attached with Houston Cancer Clinic ,Texas as a medical director and partner-Oncology and Hematology Practice and in RUSH -PRESBYTERIAN-ST LUKE'S MEDICAL CENTER,Chicago,lllinois as an attending physician and clinical instructor-Emergency Department. He has done his fellowship in Hematology/ Oncology, from Rush cancer institute, Rush-resbyterian-St. Luke's Medical Center, Chicago, lllinois.
More about Dr. Gurdeep Singh Sethi
Dr. Gurdeep Singh Sethi, M.D. at Millennium Cancer Center is a highly-ethical physician and patient advocate with thirty years of experience in patient care, cancer management, immuno-oncology; precision medicine; pain management and palliative care. Understanding the need for quality cancer care in India Dr. Sethi moved back after spending 26 years in the U.S.A; where he was Vice President of Operations and Senior Partner of Millennium Oncology, LLC and triple board certified in Medical Oncology, Hematology and Internal Medicine; to open a one-stop comprehensive cancer care center focused on pro-patient immediate action, free of bureaucratic hurdles. He brings with him more than 26 years of expertise in cancer care and disease management including palliative care, pain management, and patient advocacy. He is an active member of the American College of Physicians, American Society of Clinical Oncology, American Society of Hematology, Indian American Cancer Association, Texas Medical Association, Harris County Medical Association, Punjab Medical Council, Delhi Medical Council, and Thai Medical Council. He has also served as the Director of Medical Oncology for Pan International Oncology cancer centers in India for the last 16 months after having practiced for over 26 years in the United States of America.
Info
Education
Doctor of Medicine (MD) Field Of StudyHematology/Oncology - Rush Presbyterian St Luke's, Chicago - 1997
Bachelor of Medicine, Bachelor of Surgery (MBBS) - DMC Ludhiana - 1984
Languages spoken
English
Hindi
Professional Memberships
DELHI MEDICAL COUNCIL
Location
Book Clinic Appointment with Dr. Gurdeep Singh Sethi
Sidhartha House, Plot No.6, Ground Floor, Sector 44, Gurugram, Haryana

,

Gurgaon
Get Directions
Services
Submit Feedback
Submit a review for Dr. Gurdeep Singh Sethi
Your feedback matters!
Write a Review
Feed
Nothing posted by this doctor yet. Here are some posts by similar doctors.
No as such but but one has to go for details checkup by oncosurgeon or physian and get required investigation.
Shared 2 years ago • Featured Tip
Lung cancer is the uncontrolled growth of abnormal cells in one or both lungs. These abnormal cells do not carry out the functions of normal lung cells and do not develop into healthy lung tissue. As they grow, the abnormal cells can form tumors and interfere with the functioning of the lung, which provides oxygen to the body via the blood.
Lung cancer is the most common cause of death due to cancer in both men and women throughout the world. According to the U.S. National Cancer Institute, approximately one out of every 14 men and women in the U.S. is diagnosed with cancer of the lung at some point in their lifetime. Lung cancer is predominantly a disease of the elderly; almost 70% of people diagnosed with lung cancer are over 65 years of age, while less than 3% of lung cancers occur in people under 45 years of age.
What Causes Lung Cancer?
The development of lung cancer is strongly associated with cigarette smoking, approximately 90% of lung cancers are attributable to use of tobacco. Pipe and cigar smoking can also cause lung cancer, but the risk is not as high as with cigarette smoking. Tobacco smoke contains more than 4,000 chemical compounds, many of which are cancer causing (carcinogens). Passive smoking, i.e. the inhalation of tobacco smoke by non-smokers who live or work with smokers, is also an established risk factor for the development of lung cancer.
Genetic susceptibility (i.e. family history) may play a role in the development of lung cancer. Other causes of lung cancer include air pollution (from vehicles, industry, and power generation) and inhalation of asbestos fibres (usually in the workplace).
Lung Cancer Symptoms:
Early symptoms and signs of lung cancer:
There may be no symptoms at the onset of the disease. When present, common symptoms of lung cancer may include:
Signs of advanced stages of lung cancer: Advanced stages of lung cancer are often characterized by the spread of cancer to distant sites in the body. This may affect the bones, liver or brain. As other parts of the body are affected, new lung cancer symptoms may develop, including:
Bone pain
Swelling of the face, arms or neck
Lumps in the neck or collar-bone region
Treatment: Treatment for cancer involves a combination of surgery to remove cancer cells, chemotherapy and radiation therapy to kill cancer cells. Lung cancer is incurable unless complete surgical removal of the tumour cells can be achieved. Surgery is the most effective treatment for lung cancer, but only a few percentage of lung cancers are suitable for surgery i.e. Stage I and II NSCLC and cancer that has not spread beyond the lung.
Radiation therapy may be used for both NSCLC and SCLC and is a good option for people who are not suitable for surgery or who refuse surgery. Chemotherapy is used for both NSCLC and SCLC. Chemotherapy drugs may be given alone or in combination with surgery or radiation therapy. Chemotherapy is the treatment of first choice for SCLC since it has usually spread extensively in the body by the time it has been diagnosed.
Also used in the treatment of lung cancer are targeted therapies. These are drugs (gefitinib and erlotinib) or antibodies (cetuximab, bevacizumab) that block the growth and spread of cancer by interfering with specific molecules involved in tumor growth and progression. They are used in some patients with NSCLC that does not respond to standard chemotherapy.
3102
people found this helpful
Asked for male, 26 years old from Ghaziabad
Please do not delay Radiation therapy. As the benefits of radiotherapy will be lost if you delay radiation.
1
person found this helpful
Shared 11 months ago • Featured Tip
Brain cancer is a disease of the brain in which cancer cells (malignant cells) arise in the brain tissue. Cancer cells grow to form a mass of cancer tissue (tumor) that interferes with brain functions such as muscle control, sensation, memory, and other normal body functions. Tumors composed of cancer cells are called malignant tumors, and those composed of mainly non-cancerous cells are called benign tumors. Cancer cells that develop from brain tissue are called primary brain tumors while tumors that spread from other body sites to the brain are termed metastatic or secondary brain tumors.
Prologue:
Brain cancer is actually the abnormal growth and uncontrolled growth of the cancer cells in the brain,that forms a tumor in the brain.Tumours can be either benign or malignant.
Benign brain tumours are abnormal collections of cells that reproduce slowly and usually remain separate from the surrounding normal brain.
Malignant tumours reproduce and grow quickly. Their borders are hard to distinguish from the normal brain around them.
Symptoms:
There are few early symptoms of brain cancer, but as the tumour grows within the confines of the skull, it causes increased intracranial pressure and exerts pressure on the brain, causing signs to develop.
Brain cancer symptoms and signs are varied and depend on the area of the brain involved, but can include:
Nausea and Vomiting, which, CANSA reports, may be worse in the morning or after a sudden position change.
Difficulty walking or clumsiness.
Vision changes.
Changes in alertness.
Behavioural impairment.
Causes:
Brain cancer occurs when there is an uncontrolled growth of cancer cells in the brain that form a malignant brain tumor. The underlying cause of primary brain cancer, cancer that begins in the brain, is not known. Secondary brain cancer is caused by a cancer of another organ in the body, such as the breast, prostate, kidney, skin, or bone, that has spread to the brain.
What are the risk factors for brain cancer?
Certain inherited conditions, including neurofibromatosis, Von Hippel-Lindau syndrome, Li-Fraumeni syndrome, and Turcot syndrome
Personal history of cancer or family history of brain cancer
Impaired immune system
Radiation therapy of the head
Treatments Options:
Treatment
Surgery is the main form of treatment for brain tumors that lie within the membranes covering the brain or in parts of the brain that can be removed without damaging critical neurological functions. The goal is to remove the entire tumor, whenever possible, as a tumor may recur if any tumor cells are left behind. Radiation therapy and chemotherapy are generally used as secondary treatment for tumors that cannot be cured through surgery alone.
Stereotactic radiosurgery
Stereotactic radiosurgery is a treatment option that delivers a high concentration of radiation directly to the tumor in order to stop its growth, while delivering only a minimal dose of radiation to the surrounding tissue. Unlike conventional surgery, stereotactic radiosurgery does not require making an incision to remove the tumor. It can be especially effective in patients with many small metastatic brain tumors. In case you have a concern or query you can always consult an expert & get answers to your questions!
1934
people found this helpful
Asked for Female, 30 years old from Jaipur
You are having bleeding disorder, please check complete hemogram and coagulation profile. Take vitamin c till your final reports.
2
people found this helpful
Asked for female, 25 years old from Kurnool
Symptoms of breast cancer include a lump in the breast, bloody discharge from the nipple and changes in the shape or texture of the nipple or breast. You should go for mammography.
Asked for male, 30 years old from Srinagar
Dear sir, cancer is abnormal uncontrolled growth of cells caused by some faulty gene which control the growth of cells. This faulty gene may be due to some injury to genes by chemicals, tobacco, radiation exposure, adulterated food, viruses, pollution, faulty food habits Etc. Currently available treatment modalities are surgery, chemotherapy, radiotherapy, immunotherapy etc depending on organ affected, and stage of the disease. We can prevent by avoiding known carcinogens, healthy eating habits, exercise and go for regular health screening. this disease is dangerous due to unpredictable nature and nature of relapse post treatment.
7
people found this helpful
Shared 1 year ago • Featured Tip

Bachelor of Ayurveda, Medicine and Surgery (BAMS), MD - Ayurveda, Ph.d Arthritic Disorder
Cancer is a term used for diseases in which abnormal cells divide without control and are able to invade other tissues. The abnormal cells are termed cancer cells, malignant cells, or tumor cells. Untreated cancers can cause serious illness and death. Many cancers and the abnormal cells that compose the cancer tissue are further identified by the name of the tissue that the abnormal cells originated from (for example, breast cancer, lung cancer, colon cancer).
Cells become cancer cells because of DNA (deoxyribonucleic acid) damage. DNA is in every cell and it directs all the cell's actions. In a normal cell, when DNA gets damaged the cell either repairs the damage or the cell dies. In cancer cells, the damaged DNA is not repaired, and the cell doesn't die like it should. Instead, the cell goes on making new cells that the body doesn't need. These new cells all have the same abnormal DNA as the first cell does.
Cancer has largely remained incurable due to its complexity and its ability to spread rapidly and uncontrollably. There are over 200 types of cancers; most can fit into the following categories
Carcinoma: Cancer that begins in the skin or in tissues that line or cover internal organs
Sarcoma: Cancer that begins in bone, cartilage, fat, muscle, blood vessels, or other connective or supportive tissue
Leukemia: Cancer that starts in blood-forming tissue such as the bone marrow and causes large numbers of abnormal blood cells to be produced and enter the blood
Lymphoma and myeloma: Cancers that begin in the cells of the immune system
Central nervous system cancers: Cancers that begin in the tissues of the brain and spinal cord Tumors can be benign or malignant.
Benign tumors aren't cancerous: They can often be removed, and, in most cases, they do not come back. Cells in benign tumors do not spread to other parts of the body.
Malignant tumors are cancerous: Cells in these tumors can invade nearby tissues and spread to other parts of the body. The spread of cancer from one part of the body to another is called metastasis.
Symptoms
Cancer symptoms are vary in different people and depend on where the cancer is located, where it has spread, and how big the tumor is. Some cancers can be felt or seen through the skin – a lump on the breast or testicle can be an indicator of cancer in those locations. Skin cancer (melanoma) is often noted by a change in a wart or mole on the skin. Some oral cancers present white patches inside the mouth or white spots on the tongue.
Other cancers have symptoms that are less physically apparent. Some brain tumors tend to present symptoms early in the disease as they affect important cognitive functions. Pancreas cancers are usually too small to cause symptoms until they cause pain by pushing against nearby nerves or interfere with liver function to cause a yellowing of the skin and eyes called jaundice. Symptoms also can be created as a tumor grows and pushes against organs and blood vessels. For example, colon cancers lead to symptoms such as constipation, diarrhea, and changes in stool size. Bladder or prostate cancers cause changes in bladder function such as more frequent or infrequent urination.
As cancer cells use the body's energy and interfere with normal hormone function, it is possible to present symptoms such as fever, fatigue, excessive sweating, anemia, and unexplained weight loss. However, these symptoms are common in several other maladies as well. For example, coughing and hoarseness can point to lung or throat cancer as well as several other conditions.
When cancer spreads, or metastasizes, additional symptoms can present themselves in the newly affected area. Swollen or enlarged lymph nodes are common and likely to be present early. If cancer spreads to the brain, patients may experience vertigo, headaches, or seizures. Spreading to the lungs may cause coughing and shortness of breath. In addition, the liver may become enlarged and cause jaundice and bones can become painful, brittle, and break easily. Symptoms of metastasis ultimately depend on the location to which the cancer has spread.
Causes
Cancer arises from one single cell. The transformation from a normal cell into a tumour cell is a multistage process, typically a progression from a pre-cancerous lesion to malignant tumours. These changes are the result of the interaction between a person's genetic factors and three categories of external agents, including:
Physical carcinogens – such as ultraviolet and ionizing radiation;
Chemical carcinogens – such as asbestos, components of tobacco smoke, aflatoxin (a food contaminant) and arsenic (a drinking water contaminant); and
Biological carcinogens – such as infections from certain viruses, bacteria or parasites.
Ageing is another fundamental factor for the development of cancer. The incidence of cancer rises dramatically with age, most likely due to a buildup of risks for specific cancers that increase with age. The overall risk accumulation is combined with the tendency for cellular repair mechanisms to be less effective as a person grows older.
It is important to point out that most everyone is exposed to cancer-causing substances (for example, sunlight, cigarette smoke, and X-rays) during their lifetime but many individuals do not develop cancer. In addition, many people have the genes that are linked to cancer but do not develop it. Higher the amount or level of cancer-causing materials a person is exposed to, the higher the chance the person will develop cancer. In addition, the people with genetic links to cancer may not develop it for similar reasons (lack of enough stimulus to make the genes function). In addition, some people may have a heightened immune response that controls or eliminates cells that are or potentially may become cancer cells. There is evidence that even certain dietary lifestyles may play a significant role in conjunction with the immune system to allow or prevent cancer cell survival. For these reasons, it is difficult to assign a specific cause of cancer to many individuals.
Ayurveda Treatment:
Ayurveda, one of the major traditional forms of medical practice in India, has produced many useful leads in developing medications for chronic diseases. Ayurveda is an intricate system of healing that originated in India thousands of years ago. Historical evidence of Ayurveda can be found in the ancient books of wisdom known as the Vedas that were written over 6000 years ago. Ayurveda provides novel approaches to cancer prevention that are considered safe. Classical Ayurvedic texts have several references to cancer. Some terms used to describe the condition are general while others are much more specific.
Arbuda is the most specific term for a cancerous malignancy. Gulma is one another reference used to describe any palpable hard mass in the abdomen. It is any hard, tumor like mass in the abdominal region, which could be benign or malignant. Ayurvedic classification of neoplasms depends upon various clinical symptoms in relation to tridoshas.
Group I: Diseases that can be named as clear malignancies, including arbuda and granthi, such as mamsarbuda (sarcomas) and raktarbuda (leukaemia), mukharbuda (oral cancer), and asadhya vrana (incurable or malignant ulcers).
Group II: Diseases that can be considered as cancer or probable malignancies, such as ulcers and growths. Examples of these are mamsaja oshtharoga (growth of lips), asadhya galganda (incurable thyroid tumour), tridosaja gulmas, asadhya udara roga, (abdominal tumours like carcinomas of the stomach and liver or lymphomas).
Group III: Diseases with the possibility of malignancy, such as visarpa (erysipelas), asadhya kamala (incurable jaundice), asadhya pradara (intractable dysmenorrhea or leukorrhea) and tridosaja nadi vrana (intractable sinusitis).
Treatments offered
Effective treatment for cancer, focusing on the principle of detoxification, rejuvenation. Our treatment involves:
Shamana chikitsa (treatment using Ayurvedic medicines orally)
Shodhana chikitsa (detoxification through Panchakarma therapy)
Rasayana chikitsa (immunotherapy, rejuvenation or Kayakalpa)
Diet & life style management
Satvavajaya (couselling)
Daiva vyapashraya chikitsa (divine therapy), Yoga & Pranayama are also suggested as per the need and condition of the patient.
Our cancer therapies are based on the philosophy of Removal the cancerous cells when possible and destroy any cells that remain.
Our Ayurvedic treatments can be safely combined with chemotherapy and radiotherapy procedures to minimize the side effects. Even in surgical treatment, this treatment can be started immediately to prevent metastasis and further healing.
5242
people found this helpful
View All Feed
Near By Doctors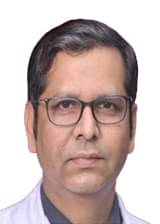 DNB - Surgical Oncology
Oncologist
Book Appointment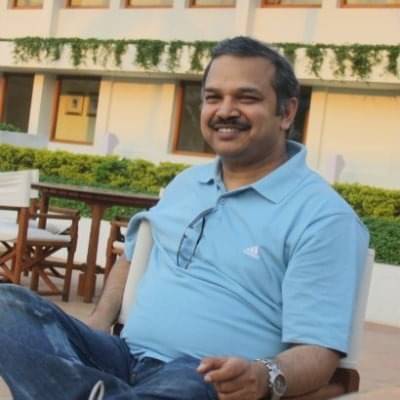 MBBS, MS - General Surgery, FICS (Surgical Oncology), Fellowship of Association of Indian Surgeons(FAIS), Fellowship in Minimal Access Surgery(FMAS) & Reproductive Medicine, Fellowship of Indian Association of Gastrointestinal Endo Surgeons (FIAGES)
Oncologist
Book Appointment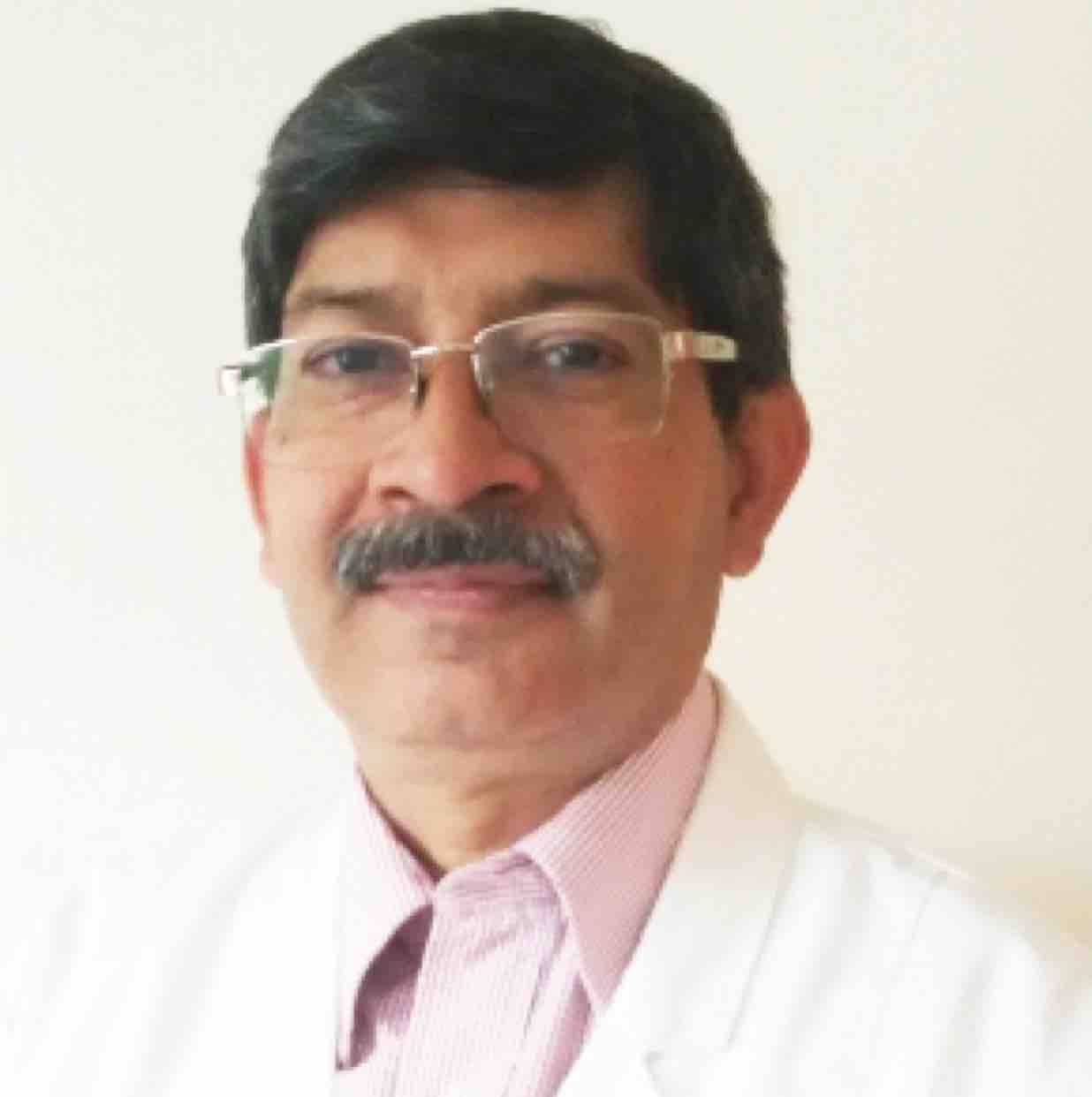 MBBS, MD-Radio Therapy
Oncologist
Book Appointment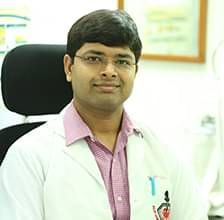 MBBS Bachelor of Medicine and Bachelor of Surgery, MD - Medicine, DNB - Medical Oncology, MRCP - Medical Oncology, ECMO - Medical Oncology
Oncologist
Rajiv Gandhi Cancer Institute & Research Centre,
Book Appointment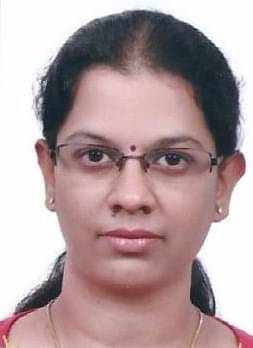 MBBS, DNB (Surgical Oncology), MS - General Surgery
Oncologist
Max Superspeciality Hospital,
Book Appointment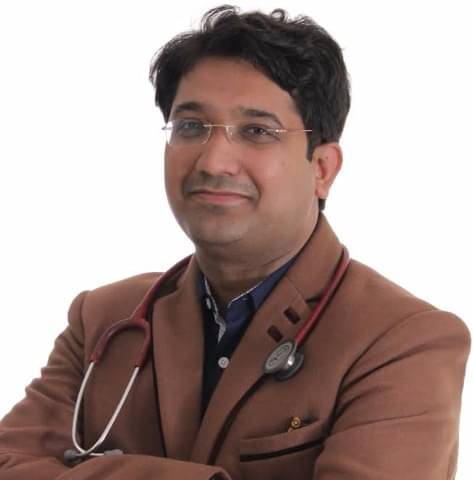 MBBS, MD - Oncology, DNB - Super Speciality, Immuno Oncology
Oncologist
Dr. Sajjan Rajpurohit - Rajiv Gandhi Cancer Hospital,
Book Appointment