About
I pride myself in attending local and statewide seminars to stay current with the latest techniques, and treatment planning.
...more
I pride myself in attending local and statewide seminars to stay current with the latest techniques, and treatment planning.
Location
Videos (1)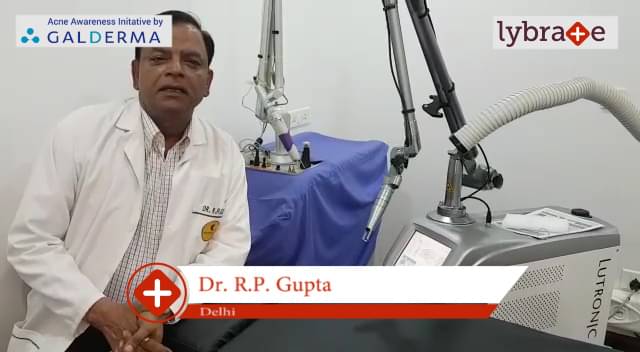 Amenities
Parking
Cafeteria
Waiting Lounge
Online Appointments
Reception
Ac Rooms
Credit Card
Network Hospital

BN - 56, East Shalimar Bagh, Near Jhulelal Mandir

,

Delhi
Get Directions
Doctor in Gnh Excel Medical Centre

MBBS, MD - Dermatology
Dermatologist

MBA Health care, DGO, MBBS
Gynaecologist
10:00 AM - 01:00 PM
06:00 PM - 08:00 PM

MBBS Bachelor of Medicine and Bachelor of Surgery, M.S Obsterics & Gynaecology, DNB (Obstetrics and Gynecology), Fellowship in Reproductive Medicine & Infertility
Gynaecologist

09:00 AM - 11:00 AM
05:00 PM - 06:30 PM

MBBS Bachelor of Medicine and Bachelor of Surgery, MS - General Surgery, DNB - General Surgery
Cosmetic/Plastic Surgeon

MBBS, MS - Ophthalmology
Ophthalmologist
Specialities
Dermatology
Aims to deliver the highest quality of care to patients with skin disorders
Gynaecology
A branch of medicine reserved especially for treating female conditions of the reproductive system
Ophthalmology
Concerns itself with the treatment of diseases related to the eye
Cosmetic/Plastic Surgery
Offers various surgical and non-surgical procedures to patients willing to enhance their appearance
Reviews
Lakshmi
May 6, 2018
Dr. Rhythm A Gupta provides answers that are very helpful. Thank q doctor for the advice.AFC is checked and it's 8-10 .AMH not yet done.
Vikas
Apr 16, 2018
Dr. Sumit Gupta provides answers that are very helpful, well-reasoned, thorough, caring and inspiring. Thank you so much doctor
Bhupendra Shukla
Apr 21, 2018
I found the answers provided by the Dr. Rhythm A Gupta to be knowledgeable. Thanks
Aakash
Nov 10, 2018
I found the answers provided by the Dr. Sumit Gupta to be professional. Nice
Vamsi
Apr 21, 2018
Dr. Rhythm A Gupta provides answers that are very helpful. Tq mam
Sumit
Apr 18, 2018
Dr. Sumit Gupta provides answers that are knowledgeable. Ba
Feed
Shared 2 days ago • Featured Tip
Uterine fibroids, also known as leiomyoma or myoma, are benign growths on the uterus, occurring mostly during the years of childbearing. Few of the common symptoms of fibroids are leg pain or backache, constipation, difficulty in emptying the bladder, frequent urination, pain or pressure in the pelvic region, menstrual periods stretching over a week and excessive menstrual bleeding.
Causes:
Certain genetic changes of the uterus which are different from the ones normally present in the muscle cells of the uterus can cause this disorder.

Certain hormones such as progesterone and estrogen that prepare the body for pregnancy are even responsible for triggering the development of fibroids.

Substances which help the body maintain its tissues trigger fibroid growth as well.

Family history, excessive consumption of alcohol and red meat while going low on foods such as dairy products, fruits, green vegetables and vitamin D, obesity, usage of birth control pills and early onset of the menstruation cycle are other factors that may escalate the risks of one suffering from fibroids.
Be careful and take a closer look: Fibroids are fundamentally non-cancerous and they hardly interfere with pregnancy. Often, they do not exhibit notable symptoms and are prone to shrinkage after menopause. Hence giving them and yourself some time might be the best option.

Medications generally aim at the hormones controlling the menstrual cycle and treating symptoms such as pelvic pressure and excessive menstrual bleeding. However, they do not treat fibroids completely but work towards contracting them. They include-

Gonadotropin-releasing hormone (Gn-RH) agonists to block estrogen and progesterone production

Progestin-releasing intrauterine device (IUD) to alleviate severe bleeding caused due to fibroids

Tranexamic acid to ease excessive menstrual periods

Progestins or oral contraceptives to regulate menstrual bleeding

Nonsteroidal anti-inflammatory drugs (NSAIDs) to ease pain associated with fibroids
Surgeries to Treat Fibroids:
Depending on symptoms and whether medical therapy has failed, the patient may have to undergo surgery. The following surgical procedures may be considered:
2
people found this helpful
Shared 4 days ago • Featured Tip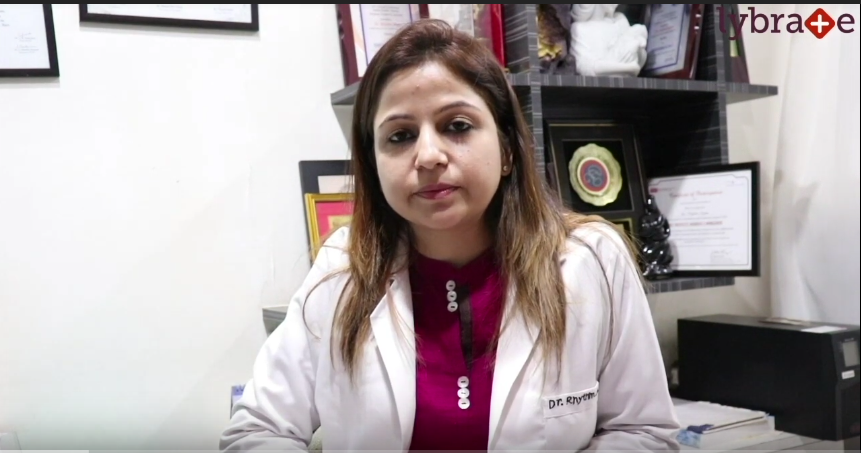 Overall health of the woman is extremely important to carry out a successful IVF procedure and the same should be ensured by the couple before the woman conceives, otherwise, it may lead to pregnancy loss.
4116
people found this helpful
Shared 4 days ago • Featured Tip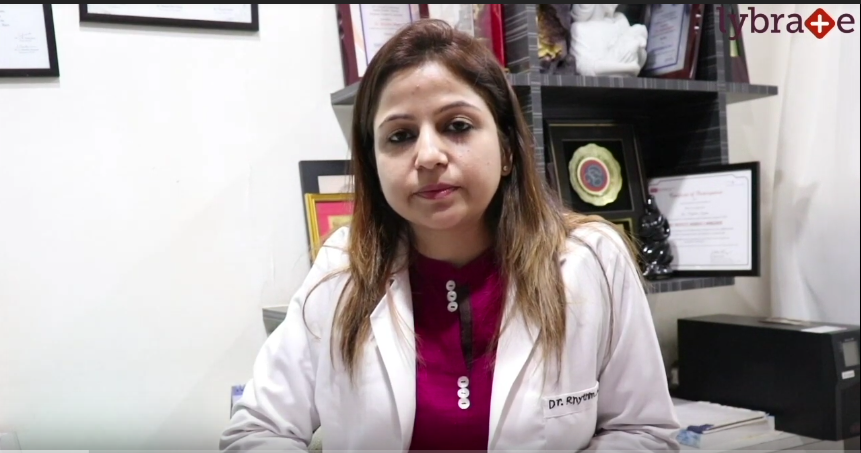 More than 15 percent of couples are infertile which means that they are unable to conceive even after repeated trials for a long span of time. In about half of these couples, male infertility plays a significant role. Male infertility is primarily caused by inadequate production of sperms, blockages leading to prevention of sperm delivery, and abnormal sperm function.
4614
people found this helpful
Shared 4 days ago • Featured Tip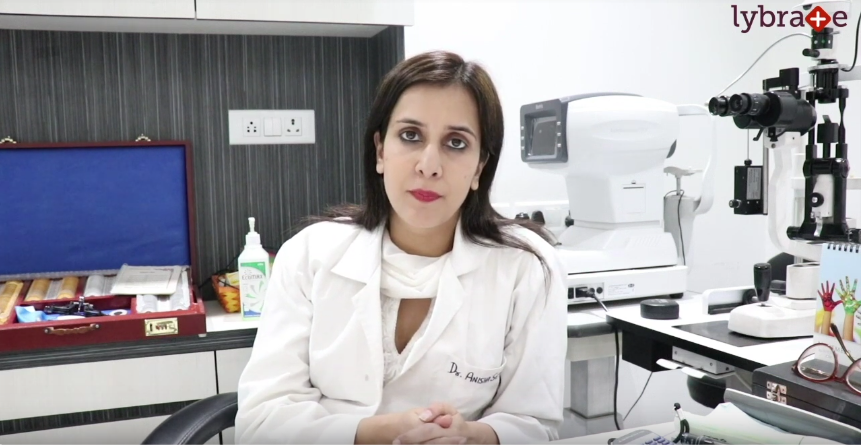 Refractive error is when the shape of your eye fails in bending the light correctly leading to a blurred image. One of the main types of refractive errors are myopia
4376
people found this helpful
Shared 4 days ago • Featured Tip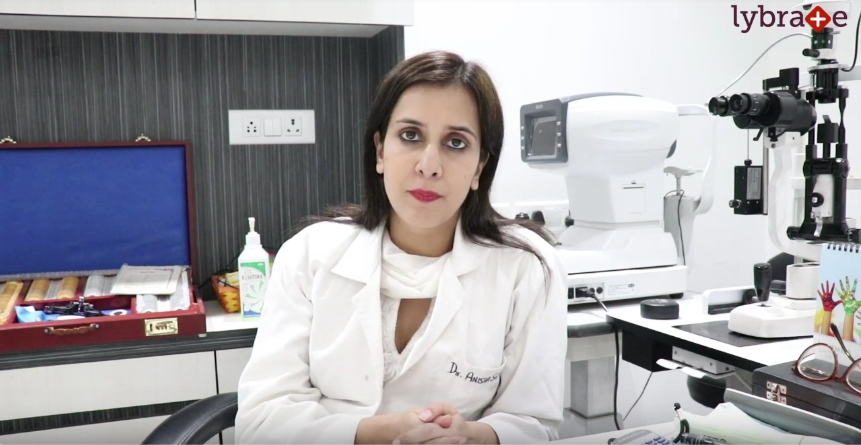 Diabetic Retinopathy is a complication of the eye that occurs because of diabetes. It is a condition that damages the light-sensitive tissue of the retina. It can start with a medium to low level of problems in vision and can advance to complete blindness.
4405
people found this helpful
Shared 1 week ago • Featured Tip
PCOS or polycystic ovary syndrome is an endocrine disorder in women, in which the female hormones, progesterone and estrogen, are imbalanced. This imbalance leads to the formation of cysts (benign masses) in the ovaries. PCOS tends to affect your heart functions, fertility, menstrual cycle and appearance.
There are certain symptoms, which can be indicative of PCOS; these symptoms tend to begin as a woman's menstrual cycle starts. In certain cases, however, PCOS may also affect a woman in her mid age. PCOS can also cause excessive hair growth in unwanted places like above the upper lip,chin,arms and chest like a male.
Increase in the production of male hormone, leads to development of male characteristics
The size of the breasts may reduce
The tone and the texture of the voice may change and become similar to a man's voice
Hair may start to fall
You may suffer from acne and pimple breakouts on your face
It can lead to sudden weight gain
It may affect a woman's fertility
It may lead to pain in the pelvis
Other symptoms: Apart from these symptoms, a woman may also experience other health complications such as high levels of bad cholesterol, high blood pressure and diabetes.
Causes: The causes of PCOS are not well known, however, the likely causes are genetics and hormonal complications. If someone in the family has PCOS, then the risk of being affected by PCOS rises significantly. The other likely cause is the overproduction of the male hormone androgen in the female body. Although androgen is a male hormone, the female body also produces it in trace amounts. However, in some cases, when it is overproduced, it might impair the ovulation process.
Diagnosis and Treatment: Once the condition is diagnosed, there are certain treatments, which are recommended for the patient. The condition in itself does not have a cure, but the symptoms can only be controlled. Medications to control the androgen levels in the female body may be administered if you have androgen hormone complication. A balanced diet and an exercise regimen can be chalked out to control body weight and regulate blood sugar levels.
4300
people found this helpful
Yes, HCG is considered luteotropic, and can be given to sopport corpus luteum in initial 10 weeks of pregnancy.
1
person found this helpful
Asked for female, 22 years old from Hyderabad
Projestron only pills, barrier methods and intrauterine contraceptive devices are recommended during breast feeding. You consult your obstetrician regarding various methods and their failure rate.
1
person found this helpful
In bicornuate uterus one can have pregnancy, but it has to be differentiated with septate uterus and decide accordingly. There are types of bicornuate uterus also. You have to consult gynecologist to diagnose specific type and decide accordingly.
1
person found this helpful
Shared 1 month ago • Featured Tip
Hives are a common allergic reaction that appears in the form of swollen, red bumps or patches on the skin. These usually appear suddenly and cause itchiness. In some cases, it may also sting or burn. Hives can affect any part of the body including the face, ears, tongue, lips and throat. Hives are usually small in size but may grow as large as the size of a dinner plate. In some cases, hives may also join together to form plaques.
Hives are caused as a result of the production of histamines in the body that make plasma leak out of blood vessels in the skin. These histamines are released as a result of an allergic reaction, exposure to chemicals, insect bites, sunlight or adverse reactions to certain medicines. There are four main types of hives:
Acute Urticaria: These hives usually last for less than 6 weeks. They are triggered by insect bites, allergic reactions to food, latex, medicines or by exposure to infections. The most common food items that trigger this type of hives are chocolates, nuts, fish, tomatoes, eggs, soy, wheat and milk. Aspirin and other medicines like ibuprofen, ACE inhibitors and codeine can also trigger these hives.

Chronic Urticaria: Hives that last for longer than 6 weeks fall into the category of chronic urticaria. IT is harder to find what triggers a case of chronic urticaria than it is for acute urticaria. Along with the triggers mentioned above, hormonal disorders, tumours, chronic infections and immune system disorders can also trigger these hives.

Physical Urticaria: Hives caused as a result of physically stimulating skin are called physical urticaria. This includes sudden exposure to heat or cold, sunlight, vibrations, pressure, exercise etc. These hives usually resolve themselves within an hour and only affect the part of the skin that has been stimulated.

Dermatographism: Hives caused by scratching or firmly stroking the skin fall under this fourth category.
Hives can also be genetic in nature. Some people suffer from hereditary angioedema which is a painful swelling under the skin.
Hives caused by an allergic reaction can recur and hence if you suffer from hives you should try and identify the allergen. This can be done by taking an allergen test in a hospital or by changing aspects of your diet and studying the results. Hives are usually treated with antihistamines but in some cases, steroids may also be needed. However, it is usually nothing to worry about.
4283
people found this helpful
View All Feed