Videos (2)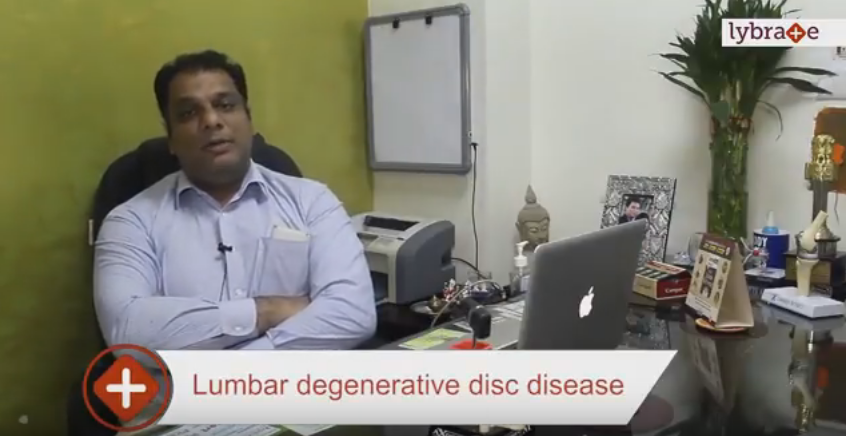 Different methods to treat Disc problems
Hello friends, I am Dr Gaurav Khera. I am an orthopaedic surgeon, doing joint replacements and spine surgeries at the Access healthcare. Now today I will be talking about the lumbar degenerative disc disease. Now it sounds very big, but it is not as complicated as it sounds. It basically is what you people commonly know as a disc disease. So it is a fairly common problem that is seen in our population today. In fact about 30 or 40% of the patients who come to our OPD have lower back pains, some have other disc problems and very commonly seen after 40 years of age and this incidence gradually increases up to 60-70 years of age. The other ecological factors which are associated with this are, first of all smoking, secondly it is, mild to moderate trauma, thirdly its seen in people who lift heavy weights, fourth is obesity, especially central obesity, that is if you have a very heavy waistline.
Now what is Lumbar degenerative disc disease? Now, our spine is composed of multiple bones, which are starting from your neck and they come all the way down to your hip, divided into the cervical, dorsal, lumbar and sacral spine. And between these bones, there are these small pieces of discs, which act as cushions. When your body walks, these act as shock absorbers between your body's bones. Now this discs, when these come out of their normal place, it gives or presses against the nerves which are passing through these areas and it causes pain. This is what happens in the disc disease. Basically, in the patient it will come as a lower back pain, and this pain will be travelling down to the hip, and it will also be coming down to the legs. Some people complain that as they walk, the pain increases.
They also complain of tingling numbness. They complain that sometimes their fingers or their toes are feeling numb. These are some of the very common symptoms which are being seen. Few people may have only lower back pain, and these are the people who do not have very significant disc disease. Now there are two main causes of the disc disease. First is an inflammatory reaction that occurs in the disc, and second is the micro motion instabilities that occur. Inflammatory reactions may occur as a result of some small traumas which may occur such as when you may injure your back. Such inflammatory reactions occur in the form of small swellings in the body. And micro motion instabilities are when the body ages, the disc which has an outer fibrous thick layer, that degenerates, and as it degenerates, the pulp which is there at the centre, of the discs, tends to degenerate. What I mean is it comes out of its normal space. And as it comes out of the normal place, it comes and tends to press on the nerves and these are the two most common causes.
All disc patients are not to be operated. When we get these patients, the first and foremost investigation that we do is a X-Ray. And if required, we go in for a MRI. Frankly MRI is the known standard to diagnose the disc disease. The findings of a MRI are always coordinated with the clinical findings. Once we have diagnosed that it is a disc problem, we have to establish that what the compression on the nerves is. If the nerve compression is a lot, and if we think that we cannot do anything other than surgery, then we take the patient for a surgery.
If not, we take the patient fro physiotherapy, lifestyle changes and few medications. These medications may carry on for few weeks to few months. And a lot of exercise has to be carried on regularly. Lifestyle changes such as weight loss, stoppage of smoking is very important. And if you can achieve this, then your problems are very easily solved. If you have any queries regarding your disc problems or back pains, then you can get in touch with me for the same.
You can reach me in my clinic, which is there in Indrapuri, by the name of Dr Khera's Wellness Clinic or you can also contact me through Lybrate for the same. Thank You.

read more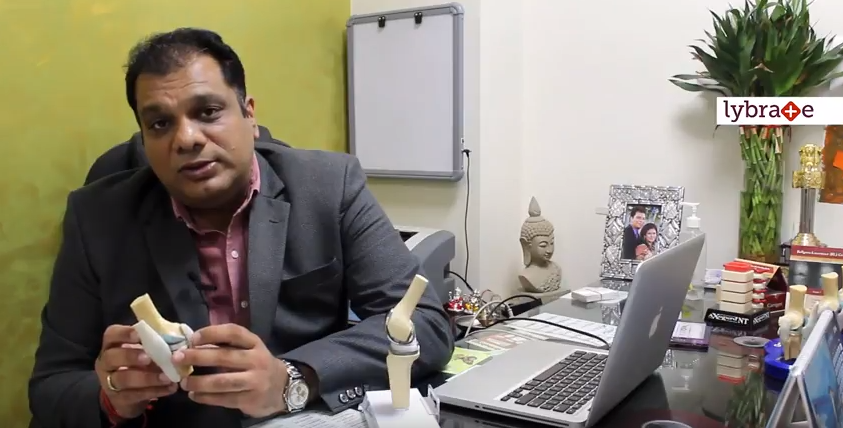 Benefits of Knee Replacement
Hello, friends, I am Dr. Gaurav Khera I am a consultant orthopedic surgeon joint replacements and spine. Today I will be talking to you about total knee replacement. Knee replacement is the most common surgery which is being done these days it is also a surgery which has got a lot of bad name to it because of a few complications that are associated a few myths which are associated. I'd like to clear all those out today.
Before I start talking about knee replacements I would like to tell you something about the anatomy of the knee joint. (Displaying knee model) now this is the knee joint knee joint is a type of a hinge joint, a modified hinge joint, it has three compartments, it has the middle or the inner compartment the lateral or the outer compartment and the patella femoral compartment. now what basically happens in osteoarthritis that is the reason why we do a total knee replacement is that the joint it starts to age or it starts to degenerate, and as the joint degenerates this blue coloured cartilage cover it starts to go away, as the cartilage cover goes the joint tries to recover from this degeneration process and in doing so in the repetitive process these osteophytes which are like bony specules they are formed, now these bony spicules as they are getting formed they start pinching into the surrounding tissues, surrounding tissue means the ligaments, basically 4 ligaments are in the joint 2 of which are inside and 2 of which are outside. the outside ones are the lateral and the middle collateral ligament and the inner other anterior and posterior cruciate ligament now the first ligament to get involved is the medial collateral ligament which is on the inner aspect of the knee joint and there is tightening of this ligament which takes place as the recommend gets tightened this middle compartment it starts to tighten up and there is further rubbing of these bones as these bones are out this blue cartilage it goes away and the bone gets exposed and the raw bone Easter surfaces they rub against each other causing severe excruciating pain.
The patients come to us then they complain of pain when they are going up and down stairs they complain of funny sounds which are coming, they complain of difficulty and squatting difficulty in cross leg sitting. so this is the reason why you get all these pains. now Osteoarthritis is not the only reason why were doing knee replacements. knee replacements are also being done father causes like hemophilia, septic arthritis, septic arthritis means infections. a few other causes like imposed tuberculosis, again its an infection. now there are two types of knee replacement surgeries which are being don,e one is the unicondyler knee replacement and one is the total knee replacement, a unicondyler knee replacement what we do is we change only the middle aspect of the joint or the inner aspect of the joint and in total knee replacement we change the entire joint. now changing of the joint does not mean that we remove the bone from the top and bottom and we just put in a new knee, basically were just changing the damage surface so this is the model of a knee replacement surgery.
Basically there seven cuts which is involved in a total knee replacement the main cut being the table cut and the other cuts are the femoral cuts now the femoral cuts are again you know the distal anterior posterior the chamfer the box so once these cuts are done this is how the femur of the knee joint looks like of the implant. this is then fitted onto these cuts with the help of a bone cement and on the tibia we put a tibial plate which is again fixed with a cement and then we put a insert. the size of the cuts and the amount of bone which is being cut is generally decided inter operatively. the types of implants which are being used are different, the types of implants vary we have patient-specific implantations we have computerized implantations you know in which we can do computerised cuts during the surgery and we have high flex knees we have normal needs so huge variety of things which are coming. now coming to rehabilitation process after the surgery the rehabilitation process for you as a patient is the most important, see normally the patient requires two to three months to recover after the knee replacement.
We make the patient walk after 24 to 48 hours .now the reason why we are making you walk so early is so that we can get your knee to start moving we can prevent complications like DVT and we can start your physiotherapy for muscle strengthening as soon as possible. your physiotherapy will continue for at least two months after the surgery and you will be able to lead a completely normal life that is hardly any activity which is going to be restricted after your surgery, you can go for your cycling you can go for your mountaineering you can go for your running you can go for your walks, we will only advise you not to be squatting and not to be cross leg sitting other than these you will be allowed to do all other activities. the complication rates of the surgery has come down tremendously. about 10 years back the complication rates were much higher now the complication rates have really come down that is because the most common complication is infection. now infection the methods which we are using in this surgery they are better antiseptic methods that we are using, there are better barriers which are there in the hospital, better antibiotics so infection rates have come down. the other thing is the failure of the implants there is a much better understanding of how the knees functioning, there is a much better understanding of what the soft tissue balancing is required. so all these complications have really come down so I would advise you that
If you are really suffering from a lot of knee problem if you're having to take a lot of painkillers if youre not being able to do your daily activity then you should get in touch with us and you start thinking of a knee replacement surgery. you can contact me and come and meet me at my clinic at dr Kheras wellness clinic, I am here everyday in the evening from 6 to 9. I am also available at Apollo spectra hospital, you can call text or video chat with me through Lybrate. Thank you.
read more
Personal Statement
To provide my patients with the highest quality healthcare, I'm dedicated to the newest advancements and keep up-to-date with the latest health care technologies.
...more
To provide my patients with the highest quality healthcare, I'm dedicated to the newest advancements and keep up-to-date with the latest health care technologies.
More about Dr. Gaurav Khera
He has over 13 years of experience as a Orthopedist. He has completed MBBS, Diploma In Orthopaedics (D. Ortho ) and DNB in Orthopaedics. He did his Mch in Orthopaedics from university of Seychelles under American institute of medicine . You can book an instant appointment online with Dr. Gaurav Khera on Lybrate.com.
Info
Education
MBBS - Bharati Vidyapeeth Medical College & Hospital - 2003
Diploma In Orthopaedics (D. Ortho) - Santhosh Medical College Ghaziabad - 2009
DNB - Orthopedics - Northern Railway Central Hospital Delhi - 2012
Mch - Usaim - 2016
MCH - American Institute of Medicine - 2017
Languages spoken
English
Hindi
Awards and Recognitions
Indian Journal of Medical Specialities
Bharat Seva Ratan
Location
Book Clinic Appointment with Dr. Gaurav Khera
82, EA, Puran Chand Yogi Marg, Block-EC, Inder Puri

,

Delhi
Get Directions






No.66A/2, New Rohtak Road, Block-23 B, Block-2/C, Karol Bagh

,

Delhi
Get Directions
Consult Online
Text Consult
Send multiple messages/attachments. Get first response within 6 hours.
7 days validity
•
₹300 online
Consult Now
Phone Consult
Schedule for your preferred date/time
15 minutes call duration
•
₹400 online
Consult Now
Video Consult
Schedule for your preferred date/time
15 minutes call duration
•
₹500 online
Consult Now
Health Packages
Services
Submit Feedback
Submit a review for Dr. Gaurav Khera
Your feedback matters!
Write a Review
Patient Review Highlights
"Very helpful"
7 reviews
"Prompt"
1 review
"Well-reasoned"
3 reviews
"Professional"
4 reviews
"knowledgeable"
2 reviews
"Caring"
1 review
"Inspiring"
1 review
"Helped me impr..."
1 review
"Practical"
3 reviews
Reviews
Samesh
Mar 7, 2017
I have consulted so many doctors , but no one was able to solve my slip disc. I thought it was something very normal, but then I realised the slip disc is something else. He is a very practical doctor. Hygiene is very important, and I must say Access Healthcare was extremely clean.Dr. Gaurav Khera has expert knowledge in the field. I remember, I read an article of Gaurav Khera in the paper and made contact. The waiting area in the Access Healthcare is very comfortable for elderly patients.
Akansha
Apr 26, 2017
I was panicked, because I never thought I will suffer from joint pain like this. He is not just friendly, but also is very motivating. It was an amazing experience as everyone in the Access Healthcare is so nice. I was amazed that other doctors before him were not able to even diagnose my problem, but Dr Khera did it immediately and started the joint pain treatment for it. I am so happy that I chose this Gaurav Khera for my treatment as now I am perfectly fine.
Aasit
May 12, 2017
The symptoms were severe and unmanageable, as I was suffering from muscle cramps, but Dr Gaurav Khera was able to handle it. Many people gave very positive feedback for him. Gaurav Khera has a very positive attitude towards all the patients. He is not just highly qualified, but has years of experience in handling high risk cases. I am so much benefitted with his muscle cramps treatment, that i am perfectly fine now.
Layak
Jun 21, 2017
As someone I knew, consulted Dr Khera and they referred us. He is not just friendly, but also is very motivating. he did my knee care. Everything was just spick and span in the Access Healthcare. I was quite depressed due to my condition, but my Gaurav Khera guided me to change my attitude. I am so happy that I chose him for my treatment as now I am perfectly fine.
Dhilan
Aug 22, 2017
It's been more than a year that I was experiencing leg pain. I thought it was something very normal, but then I realised the leg pain is something else. Dr Khera ensures that he gives enough time to each patient. I must say the hygiene was maintained very nicely in the Access Healthcare. In order to diagnose my problem completely he asked me a number of questions.
Chinmayu
Aug 16, 2017
I was suffering from knee pain. Someone from the office, referred Dr Gaurav Khera. Even though my problem was very big, the entire experience of undergoing knee pain treatment was very relaxing. He is very professional and is a really patient listene. I was quite impressed with his concept of holistic healing.
Aniha
May 26, 2017
Sir is polite with patient, and freely talking with patient,v r happy,when I admited my aunty she was in bad condition,after treatments she feeling good,thanks to Doctor Kumar sir.
Anish Nair
May 28, 2017
Dr. Gaurav Khera provides answers that are very helpful and helped me improve my health. Thank you Sir. Thank you for giving me your valuable advice.
Subodh Korde
Oct 10, 2017
I found the answers provided by the Dr. Gaurav Khera to be very helpful. Thank you so much
Geethika Pravanya
Apr 9, 2017
Dr. Gaurav Khera provides answers that are very helpful. Very helpful
Feed

MBBS, Diploma In Orthopaedics (D. Ortho), DNB - Orthopedics, Mch
Knee joint surgery is a long and arduous procedure in most causes. However, outpatient procedures sometimes take less than an hour and require minimal recovery time. It is commonly conducted in cases of:
Progressive arthritisa
Injury, dislocation or fracture
To fix deformities
If one is aware of these informative tips post-surgery, recovery can be a less painful and easier process :
Clean linen sheets to prevent infection to the wound
In case of pain, ice packs over the bandage can be used. However, one should be cautious as extended use of ice can result in cold burns
Installation of preventive fall equipment is necessary to ensure that the patient does not sustain further injuries post-surgery.
Knee surgery recovery can be very time consuming in which case, the patient may experience high levels of anxiety, and depression. A close friend should be available in times of emotional need to reduce negative feelings.
Crutches and other supportive objects should perpetually be in close proximity to the patient as it can be very difficult for patients to reach their close destination without the help of these necessities when in need.
In case of intensive pain attacks, the patient should be taught relaxation techniques such as breathing in and out or breathing intensively in settled intervals
The patient should be put on a strict diet consisting of fruits, vegetables, carbohydrates and healthy fat to allow faster recovery
The patient should also get 8-10 hours of sleep daily to allow the system to recover on its own
The patient should not put pressure on their body during the recovery time, especially the injured area
It is a prerequisite for the families and loved ones of the patients to show emotional support as feelings of isolation can cause further pain to the patient. Along with that, the patient should keep a positive attitude during the course of their bed-rest time. If one keeps these tips noted, recovery can be a less arduous condition.
2735
people found this helpful

MBBS, Diploma In Orthopaedics (D. Ortho), DNB - Orthopedics, Mch
If you are thinking that runner's knee pain can ony happen to runners or sportsmen, then you are wrong. It can happen to anyone who spends time in doing things that involve bending the knees. It can happen due to activities like walking, biking and jumping. It refers to an aching pain around the kneecap. In medical terms, it is also called patellofemoral pain syndrome.

It doesn't refer to a particular injury. It is an umbrella term to refer to any pain that happens during knee problems. Here are some of the reasons responsible for runner's kneecap:
High stress exercises, such as lunges or plyometrics
Direct hit in the knee.
If any of the bones are out of their correct position.
Hypermobile feet and fallen arches or overpronation can cause joint pain as they change the way you walk.
Weak or unbalanced thigh muscles.
What Are the Symptoms of runner's knee?
You can feel the pain in front, behind, or around the kneecap
Pain is felt when you walk, squat, kneel, run, or get up from a chair
Pain is felt when you walk downstairs
Swelling around your knee or a grinding feeling inside the joint
Diagnosis:
It can be diagnosed through physical examination and might require X-rays, MRIs, or CT scans.

What's the treatment for runner's knee?
In most cases, runner's knee gets better with time. However, the cause of the pain must be identified and then the treatment is done. Here's what can be done:
Give rest to your knees. It is best to avoid activities that cause the pain.
Apply ice pack on the knees to ease the swelling. Repeat this after every 3 to 4 hours in a day and apply the pack for at least 20 minutes.
Use an elastic bandage or straps to wrap the knees. It gives extra support to the knees and prevents the pain.
Elevate the leg on a pillow at the time of lying down.
Indulge yourself in stretching exercises.
2873
people found this helpful

MBBS, Diploma In Orthopaedics (D. Ortho), DNB - Orthopedics, Mch
What is Developmental Dysplasia of the Hip?
Developmental dysplasia of the hip or DDH, is a condition that affects the hip joint in newborns and young children. The hip is like a ball-and-cup, formed by the round top of the thigh bone - called the femur - and a cup-shaped socket in the pelvis. The hip joint is stable in spite of its large range of motion and is kept in place by ligaments and other soft tissue structures. The normal infant hip is not mature at birth but develops into a strong and stable joint as the child grows.
What happens in hip dysplasia?
In DDH, the hip does not develop normally as the cup and ball are either partially or completely out of alignment. DDH can vary from mild to severe depending on whether the cup is shallow, soft tissue structures are lax or a combination of all. These problems may cause the hip to become unstable, and even come out of the joint. This is known as a dislocated hip and is believed to occur in around one in 1000 infants. One or both hips can be affected. DDH isn't painful in babies and young children. Untreated DDH can result in limping in young children. This can progress to hip pain and arthritis at a later date.
How common is it?
DDH is more common in girls and first-born children. It's more likely to occur if there's a family history or if the baby was breech. Swaddling or wrapping a baby's legs too tightly can also lead to DDH. Certain traditional practices like wrapping the children, etc. are known to increase the risk, while carrying them with limbs separated apart is known to decrease the risk of dysplasia. All newborns should have both hips carefully examined by a health professional.
Treatment options
Treatment depends on the child's age and the severity of the condition. Young babies with confirmed DDH are usually treated in a brace or harness that holds the legs apart. This helps the hip socket to deepen and the hip to become stable with growth. Regular monitoring of the hip position is necessary to ensure good outcomes. Surgery may be necessary if brace treatment is unsuccessful, or if a hip dislocation is first noticed when the child is older.
What is the long-term outlook?
Most infants who are diagnosed and treated early do not have any hip problems in later life. Earlier the diagnosis and treatment, the better the outcome, as late diagnosis often requires surgical treatment and can mean a higher likelihood of ongoing hip problems. In case you have a concern or query you can always consult an expert & get answers to your questions!
2739
people found this helpful

MBBS, Diploma In Orthopaedics (D. Ortho), DNB - Orthopedics, Mch
The hip joint is a ball and socket joint made up of the round head of thigh bone (femoral head) with the cup shaped socket (acetabulum) of the pelvis and Perthe's Disease is an affliction of the hip joints in growing children. It is much more common in boys than girls, and occurs most commonly in children aged between 4 to 10 years. The cause of this problem is still unidentified.
In Perthes disease, changes affect the femoral head which can be seen on X-ray. These changes occur in three stages over 18 months to 2 years:
The blood supply to part of the femoral head is disturbed, causing loss of bone cells.
Softening and collapse of the affected bone
Re-establishment of the blood supply, repair and remodeling of the femoral head.
Limping is the most common symptom. The limp may become more persistent and pain may develop. Examination of the child by the orthopaedic surgeon generally shows restriction of hip movement. The nature of Perthes disease is variable. Severity depends on the child's age, and the extent of femoral head involvement. Older children, girls, and those with greater involvement of the femoral head are likely to require more complex treatment. Treatment aims to reduce pain and stiffness, and prevent femoral head deformity.
All children need regular review by the orthopaedic surgeon through the duration of the disease. Not all children require active treatment. Many will make a good recovery with only symptomatic treatment. This may involve restriction of activity such as running and high impact sports. Swimming is encouraged. Some children may require exercise in slings and springs, or the application of plaster casts to the lower limbs. Some children will require surgical management.
Children with Perthes Disease are otherwise healthy, but may be affected by physical restrictions. By middle age, one third of those affected have no symptoms, one third have intermittent hip pain, and one third would develop arthritis requiring treatment.
In case you have a concern or query you can always consult an expert & get answers to your questions!
2576
people found this helpful

MBBS, Diploma In Orthopaedics (D. Ortho), DNB - Orthopedics, Mch
What is arthritis of the knee?
The knee acts as hinge joint and allows flexion (bending) and extension (straightening). The knee is formed by the tibiofemoral joints, where end of the femur (thigh bone) glides over the top of the tibia (shin bone) and the patellofemoral joint where the kneecap glides over the end part of the femur. The gliding surfaces of the knee are covered with articular cartilage which helps the joint to glide smoothly. Over time the articular cartilage can become damaged or 'worn away' and this is known as osteoarthritis.
What is medial compartment arthritis?
Most people with knee arthritis have predominantly pain in the inner aspect of the knee, which is due to medial compartment arthritis. Patients who are born with varus knees (bow legs) are more likely to get medial compartment osteoarthritis. This is because the weight of their body mainly passes through the medial compartment of the knee rather than spreading the load evenly between the whole gliding surface of the knee.
How do you diagnose medial compartment arthritis?
ClinicaFeatures, examination findings and standing X-rays of the knee joint and the patello-femoral joint are needed to diagnose medial compartment arthritis. The X-ray will often show narrowing of the joint space in the medial compartment of the knee which suggest that a patient has medial compartment osteoarthritis. Long Leg standing X-ray of the whole of both of both legs from the hip joints to the ankle joints ( Fig 2), allows us to carefully examine the overall alignment of your legs. They help to calculate the weight bearing axis of your leg and find out where most of the force is passing through your knee joint. MRI would be done too, to assess degree of cartilage damage. It is imperative to know status of other structures in the knee like meniscus and ligaments.
Non-operative treatment
Some patients are advised for a type of knee brace known as a medial offloading brace to trial. To a certain extent this mimics the result of osteotomy surgery by pushing the leg into a more normal alignment and taking the pressure of the damaged medial compartment. This is usually only a temporary solution whilst waiting for surgery. Patients who are overweight often find their knee pain is significantly improved when they lose weight. Simple analgesia such as paracetamol together with etodolac can help with pain and sleep disturbance form the pain.
Who requires surgery?
People suffering from growing cartilage lesions resulting in pain and activity restriction with proved mechanical axis deviation as the cause, would benefit from surgery. Age and extent of cartilage wear determine the nature of surgery. Younger individuals with smaller lesions are good candidates for a joint preservation surgery in the form of a High Tibial Osteotomy. With advancing age and extent of disease, Arthroplasty would be a
more beneficial option.
2689
people found this helpful

MBBS, Diploma In Orthopaedics (D. Ortho), DNB - Orthopedics, Mch
Rheumatoid arthritis is an inflammatory disease, which destroys the cartilages of the body, thereby rendering a weak joint structure throughout the body. This causes the bone density to reduce, which in turn reduces the original strength of the bones. This is usually manifested in people – men and women both - from their late middle ages. Terrible pain is sometimes accompanied with such form of arthritis. Though arthritis can be treated, this treatment is only provided to boost bone density, make the bones stronger, provide vitamins and minerals to the body and slow the process of bone degeneration. Once arthritis affects you, you can never be completely cured of it, but you can definitely try to lessen the degradation rate and frequency.

Immune system:
There are several factors, which lead to the development of rheumatoid arthritis in a human body. One such factor is the immune system. Over the years, the immune system becomes weaker. The body is attacked by many infections, bacteria and other foreign particles, which the immune system fights effectively. But as one starts growing and reaches almost middle age, it is found that the immune system no longer remains as vigilant and quick to be able to cope up with the disease causing germs, and fight them effectively. A reduced immune system can be caused by consumption of excessive medicines, vaccines and other medicinal drugs over the years. This makes it difficult for the immune system to cope with arthritis at this age. Hence, the development of rheumatoid arthritis is very much related to a weak immune system in the body.

Treatment:
However, this does not mean that it cannot be treated. There are various natural and organic ways to boost your immunity. You must try to follow some of them so that your immune system becomes stronger and better or at least shows signs of improvement. That apart, you need to consult your medical practitioner when signs of arthritis are manifested by your body.
There are simple exercises, natural methods to keep fit and certain other medicines, which need to be consumed to make your bones stronger. If you follow these rules then your arthritis would not be very fatal and you will be able to cope with it.
This highlights how the immune system is an integral part in the formation of arthritis in a human body. If you see signs and symptoms of arthritis developing in your body, then you must consult the medical practitioner immediately so that you can start with an appropriate treatment as soon as possible. Arthritis should never be neglected as it can give rise to chronic pains and adverse health problems in the future.
In case you have a concern or query you can always consult an expert & get answers to your questions!
2440
people found this helpful

MBBS, Diploma In Orthopaedics (D. Ortho), DNB - Orthopedics, Mch
The spinal cord is such a crucial part of the body, and an injury to it can really change people's lives for the worse. After all, controlling our movements, our sense of feeling and directing the limbs, among other things, makes it so very important. It does happen sometimes that injury to it requires surgery. Isn't the prospect of the surgery going wrong quite a scary one?

For decades, whenever surgery to the spine was required, the surgeon needed to cut open the skin covering the spine as well as some extra skin, perhaps to see what needed to be done and then go ahead and carry out what was actually required. What this basically meant is that surgery resulted in more damage to the muscles and skin. This led to people taking longer to recover.

Most of the injuries that surgeons who specialise in surgeries of the spine comes across are decompressions and fusion of the spine. While the old style open surgery was popular, it is good to know minimally invasive spine surgery (MISS) is a possibility since it is spreading across the medical world and makes so much sense.

So, what can a person look forward to while having an MISS, as compared to the conventional kind? When it comes to MISS, the incisions which have to be made in most of the cases are very small. Generally, they should not be longer than a few inches. The reason why they need to be made is so that the equipment can be inserted into the body and so can a camera so that the surgeon can see what he or she is doing with sufficient amount of accuracy. Moreover, since the incision is small, the blood loss is less and the scar on the patient's body is also small.

Well, the best part is that it will take far less time for the patient to get up and running again.
The return to activities, which were part and parcel of one's daily routine, will take a lot less time. This also means that the medical costs which one would need to bear would be lower as a person would be able to move back home from the hospital a lot sooner than would normally be the case.
Considering this, there is not much to "MISS" about the era of open surgery! If you wish to discuss about any specific problem, you can consult an
Orthopedist
.
4609
people found this helpful

MBBS, Diploma In Orthopaedics (D. Ortho), DNB - Orthopedics, Mch
Along with bones, the human structure is also supported by cartilage. Cartilage is a tough, flexible tissue that acts as a cushion between bones at joints. Some parts of the body such as the outer structure of the ear is completely made up of cartilage. Damage to the cartilage can cause pain. inflammation and in some cases even a degree of disability. Since cartilage does not have a blood supply, cartilage damage takes longer to heal than other injuries.
There are three main causes of cartilage damage
Direct impact: Cartilage can get damaged by heavy impact during a bad fall or an accident. For this reason, sportspersons have a high risk of suffering from cartilage damage.
Wear and tear: Over time, joint experiences wear and tear that can damage cartilage. The knees are often most affected by this. Obese people are at a higher risk of knee cartilage injury than others because of the additional pressure being out on the knees.
Lack of movement: Long periods of immobility or inactiveness can also cause damage to cartilage.
A physical examination may not be enough to diagnose cartilage damage as the symptoms of this condition are very similar to that of a sprain or ligament damage. In addition to a physical examination, a doctor may use Magnetic resonance imaging (MRI) or Arthroscopy. An MRI uses radio waves and a magnetic field to create a detailed image of the body. Arthroscopy involves the insertion of a tube-like instrument into the joint to determine the extent of cartilage injury.
Treatment for cartilage damage is both surgical and non-surgical.
Non-surgical treatment includes exercises, steroid injections and physical therapy.
If the patient does not respond well to this form of treatment, surgical options may be looked at. The type of surgery required depends on the age and activity level of the patient along with the extent of the injury.
Some of the surgical options include:
Debridement: This involves using a small arthroscopic instrument to smoothen the damaged cartilage and remove loose edges. This prevents the cartilage from rubbing against adjacent bone and muscle tissue.
Marrow stimulation: By drilling small holes under the damaged cartilage, the surgeon exposes blood vessels that lie inside the bone and trigger the formation of a blood clot. This, in turn, triggers the development of new cartilage.
Mosaicplasty: This procedure involves the transference of healthy cartilage from one part of the body to another. It is used for isolated cases of cartilage injury on patients who are below the age of 50. If you wish to discuss about any specific problem, you can consult an Orthopedist.
4634
people found this helpful

MBBS, Diploma In Orthopaedics (D. Ortho), DNB - Orthopedics, Mch
Damaged hips can cause great distress in carrying out daily activities, such as walking, getting dressed and many more. If you have damaged one or both of your hips, and it causes you great pain, you may require a hip replacement. It is a common form of surgery in which a damaged hip joint gets replaced with an artificial one. This is known as prosthesis.
Conditions which lead to hip replacement
Osteoporosis where the cartilage inside a hip joint gets worn out, and the bones rub with each other as a result
Rheumatoid arthritis, which is caused when the immune system attacks the hip joint lining by mistake
If the hip joint gets damaged severely during an accident or fall
The purpose of a replaced hip joint is to provide pain relief, improve the hip's function, improve your ability to carry out day-to-day activities and improve your overall quality of life.
Procedure
A hip replacement is usually carried out under general anesthesia. An incision is made in the hip by the surgeon and the damaged hip joint is removed through it. It is replaced with an artificial metal alloy or a ceramic joint. The surgery takes approximately 60 to 90 minutes for completion.
Recovery
After the surgery, a walking aid such as crutches is required for up to four to six weeks. You may enroll for an exercise program, which aims at regaining and improving the new hip joint functions. Regular activities can be restored within two to three months. A year is required for utilizing the new hip joint normally.
Risks of hip replacement
There may be several complications as a result of a hip replacement. They include:
Dislocation of the hips
Injury to nerves and blood vessels
Difference between the lengths of two legs
Fractures
Alternative
Hip replacement surgery has an alternative type of surgery, which is called hip resurfacing. During this surgery, the damaged surfaces of the bones within the hip joint are removed and replaced with a metal surface. Less bone is removed in this surgery. However, the metal surface may cause complications and health hazards.
Hip replacement is being improved upon with the advent of technology. Stronger and newer materials are being developed for prosthetics, which will allow enhanced joint mobility and a longer wear. New cement-less implants are also being developed. Also surgery assisted by computer is being used for generating an image of the hip joint. If you wish to discuss about any specific problem, you can consult an Orthopedist.
4473
people found this helpful

MBBS, Diploma In Orthopaedics (D. Ortho), DNB - Orthopedics, Mch
Tendinitis is a discomfort of the tendon. It results in pain outside the joint. There are many tendons in the body, but this condition is mainly witnessed in wrists, heels, shoulders and elbows. Some frequently used names for different kinds of tendinitis includes pitcher's shoulder, tennis elbow, jumper's knee, golfer's elbow and swimmer's shoulder.
Symptoms of tendinitis:
Symptoms of tendinitis are witnessed at the point of contact between bone and the muscle. Some of the visible signs of tendinitis are tenderness, swelling and a dull ache while moving the affected joint. Even constant pain can be felt in some cases.
What are the causes of tendinitis?
Tendinitis is frequently observed among sportsmen and athletes. If a job involves repetitive motion of a particular joint, the stress on the tendons can result in tendinitis. It is therefore very important for sportsmen to use the right technique in order to refrain from tendon related problems. Sudden accidents can also result in an injury to the tendon.
Risk factor of tendinitis:
Risk factors for this condition include job, occupation, and sports. As a person gets older, tendons tend to lose their flexibility which can lead to an injury of the tendon. If the job of a person involves frequent reaching of the overhead, vibration, repetitive motion and forceful exertion, he might face an injury to the tendon resulting in tendinitis. Last but not the least, tendinitis is very common among players who are involved in sports such as basketball, tennis, golf, baseball, running , cricket and bowling.
What are the complications involved?
Tendinitis can aggravate to tendon rupture of proper treatment is not done on time. Tendon rupture needs a surgical procedure to fix. If tendon pain lasts for few weeks at stretch, there is a good chance that the condition has turned into tendinitis.
Diagnosis:
Diagnosis of tendinitis can be done with the physical exam itself. A doctor might want to look at an X-ray scan to negate other condition that might be causing the pain.
Treatment:
Treatment includes the prescription of pain relievers, such as ibuprofen and aspirin. Tropical creams can also be prescribed to relieve the pain. Doctors often suggest corticosteroids be injected along the tendon in order to relieve tendinitis. If the condition is not very serious, a doctor might suggest specific exercise such as eccentric strengthening to fix the condition.
If the condition is severe, the doctor might want to go for a surgical procedure to fix tendinitis. Especially in conditions where there is a tear in the tendon and the bone. Another invasive technique to treat tendinitis is the focused aspiration of scar tissue. This procedure is performed under anesthesia thereby causing less pain to the patient. If you wish to discuss about any specific problem, you can consult an orthopaedic.
3914
people found this helpful
View All Feed
Near By Doctors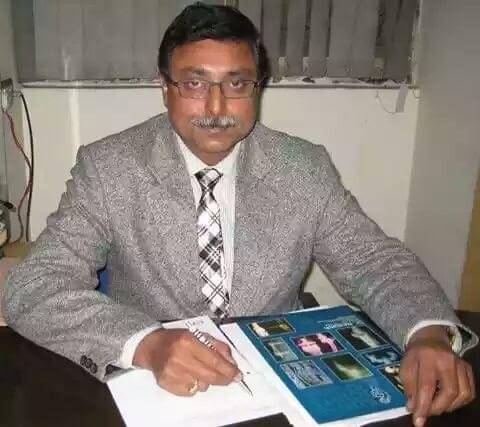 DNB (Orthopedics), Diploma in Orthopedics, MBBS
Orthopedist
Book Appointment

Fellowship in Joint Replacement , M.Ch , MS - Orthopaedics, MBBS
Orthopedist
Dr. Ashwani Maichand's Minomax Knee & Shoulder Clinic,
Book Appointment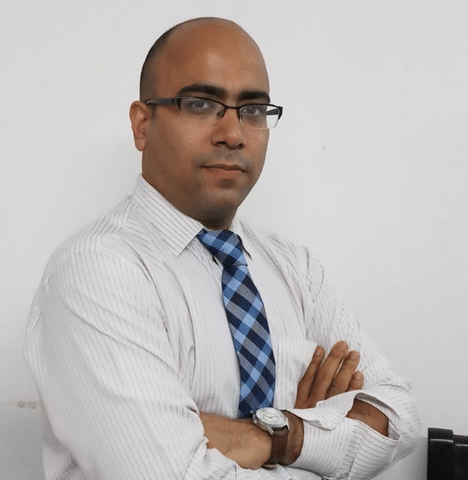 MS - Orthopaedics, MNAMS (Membership of the National Academy) (General Surgery) , DNB (Orthopedics), MBBS
Orthopedist
Dr. Chopras Spine Joint Solutions India,
Book Appointment

DNB - Orthopaedics, MBBS
Orthopedist
Orthopaedic & Eye Clinic,
Book Appointment

MS - Orthopaedics, Fellowship in Sports injuries, Shoulder & Knee arthroscopy, Fellowship in Paediatric Orthopaedics, Fellowship in Paediatric Orthopaedics
Orthopedist
Book Appointment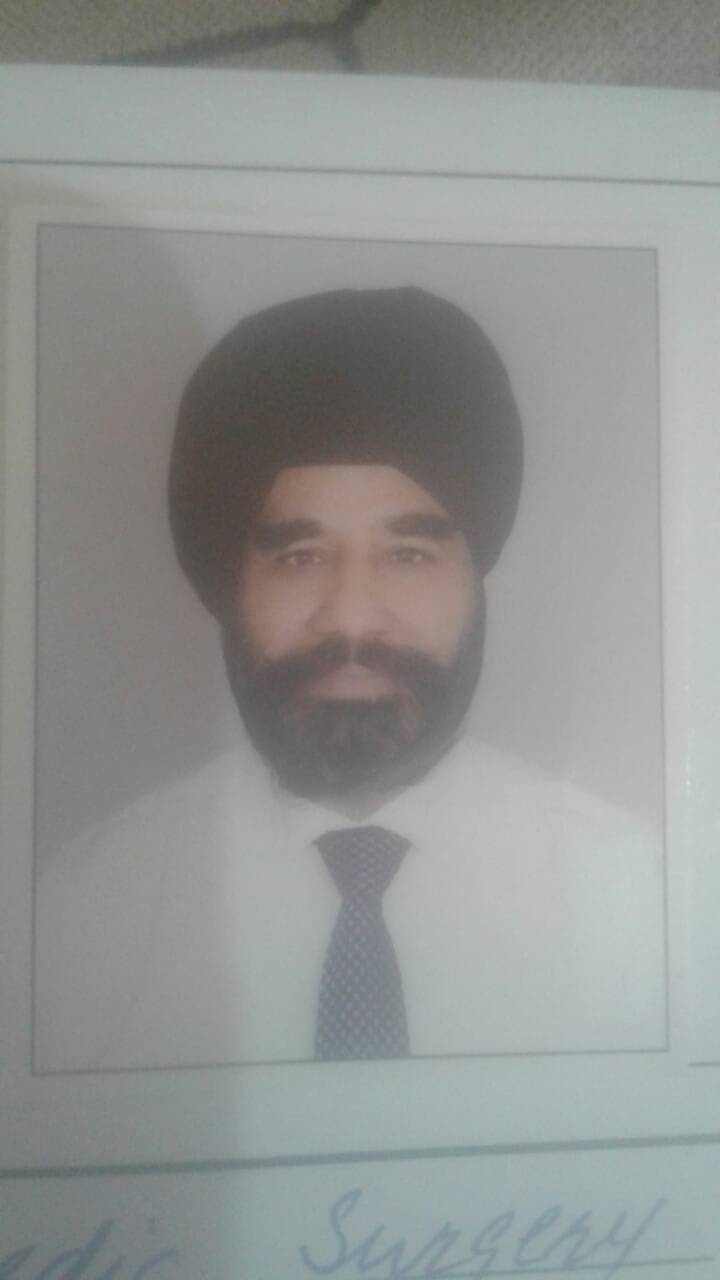 MBBS, Diploma In Orthopaedics, DNB (Orthopedics), MBA (HCA)
Orthopedist
Book Appointment