About
I believe in health care that is based on a personal commitment to meet patient needs with compassion and care.
...more
I believe in health care that is based on a personal commitment to meet patient needs with compassion and care.
Location
Amenities
Parking
Cafeteria
Credit Card
Waiting Lounge
Reception
Ac Rooms
Online Appointments
Network Hospital
Doctor in Elite Aesthetic & Cosmetic Clinic

MDS - Oral & Maxillofacial Surgery
Dentist

B.H.Sc. Applied Nutrition, Sport Nutrition Specialisation
Dietitian/Nutritionist
Specialities
Dietitian/Nutritionist
Expertly offers advice in dietetics, including recommendations on planned diets to patients
Dentistry
Offers excellent dental care to patients with various oral and tooth conditions
Feed
Shared 3 weeks ago • Featured Tip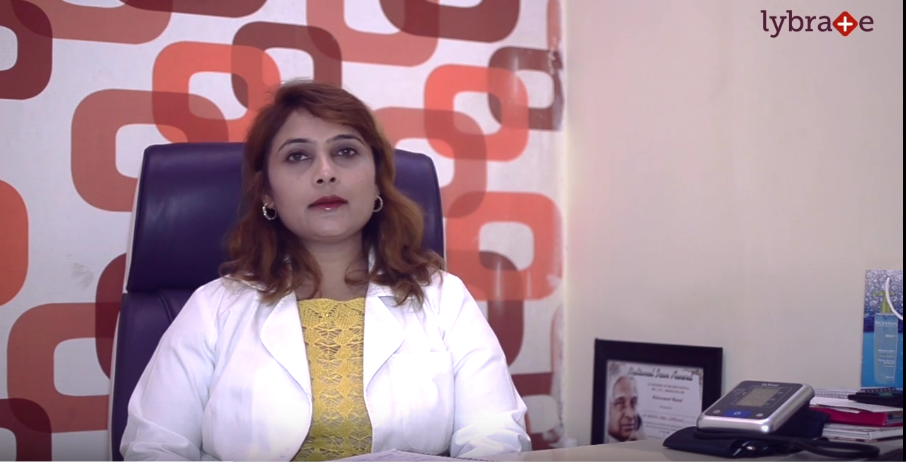 There are some common myths about how to improve lifestyle, such as consumption of green tea, yakult which helps us in many ways. But there are some side-effects of such products which may prove harmful for human body.
6348
people found this helpful
Shared 1 month ago • Featured Tip
Dermal or skin fillers are natural or synthetic substances that are used to make a particular area on the face look plump, in other words 'fill' the skin produce younger looking, firmer, plumper skin. Usually used as injections, they plump up the skin just enough to make the wrinkle or the fine lines disappear. While Botox is also used as an injection, its intended use and area of use is different from fillers. Botox is most often used in the outer corners of the eyes and around the forehead.
Fillers are used in other areas mentioned below:
1. The laugh lines or the nasolabial folds, lines that run from the nose to the mouth. Fillers can help smooth out the creases and add volume to this area.
2. It can make the cheeks look fuller and provide a youthful appearance. Especially in the lower cheek areas, the fat pads shift constantly giving a hollowed out appearance. Fillers can be used in this area to produce younger appearance with fuller cheeks
3. The undereye area, where there are depressions or hollows can produce a sagging, elderly look. Fillers used here can improve the appearance markedly
4. Even out scars resulting from chicken pox or acne
5. Even out irregularities due to shifting fat pads, especially in the temple area or the lower cheek areas.
6. Adding volume to thin lips, which again can make one appear old and aged
7. Smoothing out vertical lines around the lip edges, which again produce an elderly appearance
These are some uses of dermal fillers. As mentioned, they can be natural or synthetic substances.
Natural fillers usually has hyaluronic acid and is usually effective immediately, but last for about 6 months to a year. In some people, subsequent filler injections produce effective results and the interval between injections may continue to increase.
Synthetic ones on the other hand contain collagen or other similar chemicals, but can produce more long-lasting results. They can be semi-permanent or permanent.
When to use fillers
A great skin care regime can help delay the onset of ageing changes and also reduce the severity. However, despite it, after a certain stage, there would definitely be changes arising out of muscle movement, fat loss, chronic sun damage, ageing skin, etc. When these begin to bother you, then dermal fillers are a good option to consider.
However, a detailed discussion with your dermatologist including aspects of both should ensue. From the doctor's end, check for his skills, experience, technique used, testimonials and expenses. Discuss your skin type, risk tolerance, and potential side effects before choosing a treatment option. Once you opt for dermal fillers, the routine skin care with well tested products needs to continue, including aggressive care against sun damage.
1
person found this helpful
Shared 2 months ago • Featured Tip

6250
people found this helpful
Shared 3 months ago • Featured Tip
The skin produces a natural oil known as sebum from the sebaceous glands. This acts as a protective layer and is passed out through the multiple, minute pores. With the teenage years seeing excessive hormones, excessive sebum is produced which clogs the pores, and the underlying sebum may not be released from the glands. In some cases, there could also be bacteria trapped in these acne. In severe cases, there can be extreme pain and pus formation. The acne can be quite large in size and may leave marks, which often take a long time to disappear.
Causes
Though acne affects any age group, it is most common in the teenage years and is attributed to the hormones called androgens. In women, there is also a hormonal correlation where acne is more common with menstrual cycles, pregnancy and polycystic ovaries – all conditions associated with increased hormone levels.
Management
Before heading out for medical help, the following are some tips to manage acne.
Avoid touching it or picking it. Else it will result in a faster spreading of the infection to the surrounding areas.

Use ice cubes on the acne as they help reduce redness and swelling by lowering the blood supply.

Learn to keep calm as stress increases hormonal release and thereby acne.

Do regular exercises. A good workout routine helps by keeping your skin clean and the pores open. There is a more frequent clearing of sebum leading to reduced acne.

Maintain a healthy eating pattern. Avoid oily food items, which only add to the oiliness of the skin. Sugars again are proven to be harmful for acne.

Follow a proper sleep routine as it will relax your muscles and keep you calm.

Use mild detergents for washing pillow covers and towels, which are often used on the skin.

Frequent washing, regular moisturizing, and exfoliating should be a part of your skin care routine. Avoid heavy chemicals and adhere to one regimen with as many natural substances as possible.
Medical Management
Medications would be required in more severe cases, where there is infection along with pain.
Topical products would include creams, gels or lotions with retinoids like tretinoin, tazarotene and adapalene. In some cases, topical antibiotics like clindamycin or erythromycin combined with benzoyl peroxide are used. Light therapy, laser resurfacing, dermabrasion, chemical peels and steroid injections can be used to remove acne scars, which may be very concerning cosmetically.
Very severe cases may require a systemic antibiotic course with doxycycline and minocycline. Birth control pills may be used in some to regulate hormonal levels.
Despite all this, let nature take its own course, and in majority of the cases, acne runs its course and settles down with the passage of teenage years. Try the next level therapy only if absolutely required. In case you have a concern or query you can always consult an expert & get answers to your questions!
6054
people found this helpful
Shared 3 months ago • Featured Tip
Moles are the most common form of physical identification proof, but are often unwanted. Moles and freckles are common skin irregularities that make a person consider cosmetic surgery. Moles can be described as non-cancerous skin lesions that develop when dark skin cells are bound together in small clusters. Almost everyone has one or more mole on their body. However, freckles are simply skin discolorations that appear on light skinned people.
There are a number of ways in which moles and freckles can be removed.
Dermabrasion: This is a procedure where a small wheel is run over your skin to remove the top layer. Dermabrasion is performed under anaesthesia and is a very effective way of removing freckles and flat moles.
Laser Surgery: Laser surgery involves the use of concentrated beams of light to remove the topmost layer of skin. As this top layer is removed, freckles and light, flat moles are also destroyed thus leaving you with a clear complexion. In some cases, multiple sessions may be required to completely remove moles and freckles. Laser surgery is not recommended for large moles or moles that protrude out of the skin.
Shave excision: This is a surgical procedure that involves cutting off the raised section of a mole with a sharp scalpel. It does not require any sutures, but may not remove the entire mole. This surgery is often suggested in cases where a mole had grown to protrude from the skin but the discolouration itself does not bother the person. There is a very low risk of scarring associated with this procedure but the mole may recur.
Punch Excision: Small protruding moles can also be removed with a punch excision procedure. Here, a doctor will use a small cutting apparatus in the form of a small, cylindrical punch to twist and remove the entire mole. One of two sutures may be required to close the skin in this area.
Surgical Excision: This procedure is suggested in cases of large moles. In such cases, the surgeon will remove the entire mole and close the skin with sutures. This procedure may leave a scar behind, but in most cases, this scar is not very prominent.
In rare cases, moles can be malignant and hence it is not recommended to try removing a mole at home. For this reason, you should always a consult a surgeon if a mole appears suddenly appears or begins to look suspicious. In case you have a concern or query you can always consult an expert & get answers to your questions!
5671
people found this helpful
Shared 4 months ago • Featured Tip
There would only be a handful of people who are happy with the way their skin looks. While acne and pimples are the concerns at a younger age, but with age the concerns shift to dark circles and pigmentation. Both light and dark pigments become worrisome, and one continuously looks for ways to manage them.
The skin has a pigment called melanin, which is responsible for the color; more the melanin component, darker the skin complexion. This can either decrease or increase and can affect people of any age or gender. Whether or not you will be a victim of pigmentation depends on genetics, sun exposure, skin care regime, hormonal changes (puberty, pregnancy), stress levels and hormonal changes. While hyperpigmentation is very common with old age, hypopigmentation is not very normal and it is advisable to seek medical attention to rule out more serious underlying diseases. The most common types of hyperpigmentation include:
Lentigo: It is also known as multiple freckles, if caused exclusively due to sun exposure, it is called solar lentigines or dark spots or age spots.
Melasma: This is caused by hormonal changes, especially during pregnancy.
Preventing hyperpigmentation:
Minimizing sun damage is the first and most important step in reducing onset and severity of pigmentation. Use a sunscreen that at least has an SPF of 15 regularly. It is not just on sunny days that the sun causes damage. If you are heading out (even cloudy days), it means the sun can damage you. Avoid sun exposure as much as possible if you know you are prone to pigmentation.
Regular use of scrubs and exfoliators ensures the buildup of dead cells is removed, which itself leads to hyperpigmentation in many people. For dry or sensitive skin, exfoliate 1 to 2 times a week. For oily skin, exfoliate 2 to 3 times a week. Try to avoid scrubs on acne as the abrasive effect can worsen the condition.
Treatment for Hyperpigmentation-
Pigmentation issues run in the family and if your mother and grandmother had it, it is very likely you are prone for hyperpigmentation too. In these cases, aggressive skin care routine can help improve appearance. Ensure that the skin care products used contain at least an SPF of 15 and other active ingredients like alpha hydroxy acids (AHAs). The glycolic and lactic acids are examples of AHAs, which aid in removing dead cells that form on the skin. This produces a clearer skin with lesser discoloration. Vitamin C and E and kojic acid are also effective for treating hyperpigmentation. Other dermatological treatments-
Chemical Peels: Chemical Peels are a more intensive treatment used in cases of more persistent pigmentation or to hasten the lightening effects of the topical prescription products. Peels work by exfoliating the upper-most layer of your skin and the dark area with it. There are many different types of peels and they are usually solutions that the dermatologist applies to the skin.
Medication: Topical treatments such as hydroquinone, azelaic acid, corticosteroids, tretinoin cream, GA, and trichloroacetic acid. Skin whitening products are used for clinical treatment of postinflammatory hyperpigmentation.
In addition to these, ensure you eat a healthy diet with loads of fresh fruits and vegetables, stay hydrated, reduce sun exposure, and you surely will have be able to deal with pigmentation.
6059
people found this helpful
Shared 5 months ago • Featured Tip
A good diet and great nourishment during pregnancy, and enough of it is very important for your infant to develop and grow. You need to take around 300 or more calories every day than you did before you get pregnant. In spite of the fact that sickness and nausea during the initial couple of months of pregnancy can make this troublesome for some women, one should attempt to ingest a wholesome diet and take pre-birth vitamins.
Here are a few suggestions to keep you and your infant healthy
In case you have a concern or query you can always consult an expert & get answers to your questions!
5788
people found this helpful
Shared 5 months ago • Featured Tip
The quest to look and feel young is never ending. Almost everybody feels they could look a couple of years younger with a few wrinkles less and firmer skin. While this was within access of only celebrities who could afford the various plastic surgical procedures a few decades ago, times have changed now. Scientists and doctors are doing researches to find more affordable and non-surgical ways of getting to look younger.
Botox was one of the wonderful results of this search. Clostridium botulinum causes food poisoning and produces a toxin known as botulinum. In extremely minor amounts, this toxin can paralyze muscles and this property of it is used to treat facial wrinkles and fine lines.
How Botox works
The muscles react when they receive a message from the nerve through chemicals known as neurotransmitters. Acetylcholine is one such chemical, which is present in the face and sends messages to the facial skin from the nerves. What Botox does is prevent the release of acetylcholine and so the muscle does not receive any message, and so does not contract. This reduces the amount of wrinkles and fine lines.
Medical Indications
Botox is one of the most powerful toxins identified to date. About 2 kg of the toxin is sufficient to wipe out the entire human race from Earth. That being its potency, the dosage and administration should be done only under experienced medical supervision.
For cosmetic purposes, they are most frequently used to reduce wrinkles on face and fine lines under the eyes and on the forehead. The wrinkles appear softened after the use of Botox, producing a younger, firmer skin. Aside from its cosmetic use, there are various other conditions for which Botox is medically approved for a number of medical ailments like
1. Chronic migraines
2. Blepharospasm (spasm of the eyelids)
3. Chronic neck spasms
4. Excessive sweating
5. Overactive bladder (resulting in frequent urination)
6. Spasticity resulting from stroke
7. Crow's feet (outer corner of the eyes)
8. Urinary incontinence
9. Lazy eye (strabismus)
10. Bruxism (tooth grinding)
11. Esophageal motility disorders
The list is only set to get longer as more indications for Botox are identified. However, as mentioned, being an extremely toxic substance, it should be used only under complete medical supervision.
Side effects: Needless to say, there are side effects to this too, but when administered properly, it is an extremely safe procedure.
1. Allergic reaction: Very few people might have an allergic reaction to the toxin
2. Mild pain or redness at the injection site
3. Temporary numbness
However, these are very transient and will subside in a couple of days, by which time the effect of Botox will be visible. Have a thorough discussion with your doctor before going for it. In case you have a concern or query you can always consult an expert & get answers to your questions!
5543
people found this helpful
Asked for Male, 71 years old from South Goa
B.H.Sc. Applied Nutrition, Sport Nutrition Specialisation
Dietitian/Nutritionist, Delhi
Basically it is a immunity booster, detox your body, improve digestion, good for diabetic patients and weight loss. If you are over weight then 10 ml is ok. But mix with normal water (room temperature).
2
people found this helpful
View All Feed