Videos (2)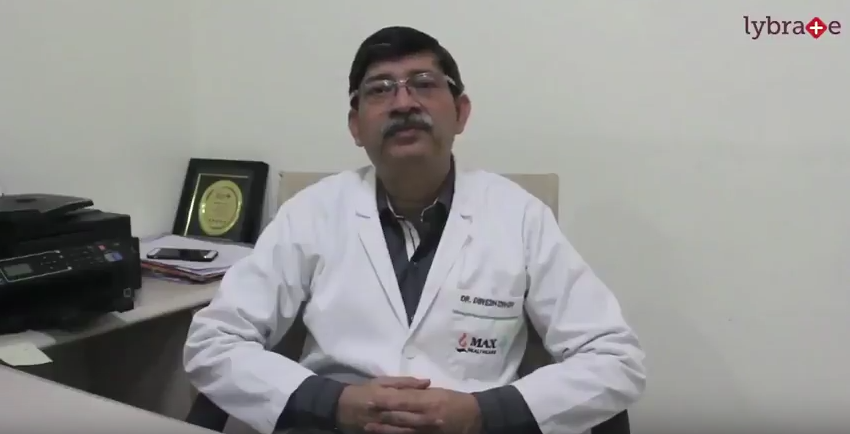 Good morning, I am Dr Dinesh Singh I am director of Radiation Oncology at Max Hospital, Vaishali. Today we are going to discuss about cancer, the cancer is a group of about 100 disease different diseases and it is basically the cells they start developing, multiplying and then they do not stop first they grow locally and there and then they spread out to different parts and what are the different symptoms of the cancers, well it depends upon which part of the body the cancer is developing like we are discussing about the brain tumors that the patient might have difficulty in vision, he may be having headache, he may be having vomiting or he may be having fits. Then to further investigate we need do a contrast study of the MRI then we diagnosed and then we keep recording it. For head and neck cancers like they can wear ulcer or a soar which doesn't heal, there can be a change in the voice the person might have difficulty in swallowing or so these are the early symptoms of cancers originating into the head and neck area. Then we further investigate we take a biopsy and then we diagnose the patient. For breast cancer, the earliest symptoms is a painless lump usually in Cancer in early stages pain is not there, so whenever there is a lump in a breast it should be investigated to allowed cancer. More than 90% of the lump in the breast on cancerous but it should be evaluated and cure, when we come to the lung cancer the common symptom is a mild cough. So any cough which is not getting the cure for more than two weeks it should be taken seriously it can be tuberculosis, it can be cancerous, so it has to be evaluated and investigative. Talking about the GI cancers of the intestinal cancers, well it present like indigestion or the patient is not getting well some might discomfort in the abdomen. So any problem persisting more than 2 weeks should be investigated by ultrasound, by endoscopy and then we do it. Carcinoma of the rectum and anal canal usually present with a bleeding associated with the stools or without stool should not be confused with the piles because they have the same presentation. So any problem persisting for more than 2 weeks is the thumb rule has to be investigated diagnosed and they have to be treated. Once we see that there is a problem then what we do we have to do an investigation and the first investigation is the biopsy many times a general people they have a false notion that if a biopsy is done then cancer will spread, well it is absolutely wrong. The biopsy is a must and it does not spread cancer. Thank you.
read more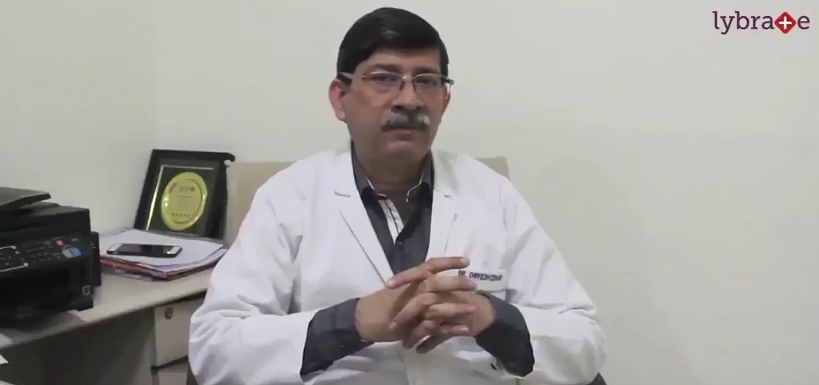 Good morning, I am Dr Dinesh Singh I am director predation oncology at Max hospital, Vaishali and today I will be talking about the most common cancer of women in India, it is breast cancer and there is no age bar. We have seen patients as young as 17 to 18 years and as old as 80 to 90 years. So every woman is at risk of getting the breast cancer, now which are the ladies which are more prone to get breast cancer when those ladies who do not have the breastfed their child, those who are very obese or those who have history of a breast cancer in their first relative like in the father, mausi, sister they are at higher risk, but then any population is at risk of developing cancer. What we need to understand is that we should be aware about our body and we should do a self breast examination every month, so that we know the change which happens in our breast over a period of time and once you notice that there is a lump in the breast, usually, pain is not initial symptom of Cancer any cancer in the body and whenever you notice that there is a lump in the breast then it has to be further investigated. The age is less than 40 years we go for an ultrasound of the breast which is more than 40 years we go for mammography of the breast. And then further investigation like a biopsy of the lump and if it is found cancerous, then we do for the test to see whether it is spread to another part of the body or not. Well, that tells us about the stage the breast cancer is and then depending upon the stage the treatment is decided. That let us say that we diagnose breast cancer at a very early stage that means it is less than 3 to 4 cm and at that time we do not need to remove the entire breast of the person to cure the person, we can remove only a portion the cancerous portion plus a little bit of arching around the tumor and in the axilla we have to do surgery to get out the nodes. For that now it is a sentinel node biopsy is done what happens in that is that we identify the draining lymph nodes we take them no we study them then and there when the patient is still under anaesthesia and if they are not cancerous then we do not take out the further lymph nodes of the axilla, if they are cancerous then we take them out. After that then the further treatments depends upon the final histopathology report of the tumor, if the tumor is very small If in case very sensitive to hormones these patients don't need any chemotherapy, radiotherapy becomes a part of the every breast conservation surgery and if that tumor is larger or it is not sensitive to hormones then we have to give chemotherapy. In chemotherapy now very latest medicines are available there are called targeted therapy and the cure rates have become very high. All the cancers especially breast cancer the side effects are very minimal, we have all the medicines which can take care of the vomiting, the infection and other side effects which are happening along with the chemotherapy. And regarding radiotherapy, the latest technology is targeted radiation or image-guided radiation along with other things we are able to do a very pinpoint radiation to the area where it should go. So that it saves the underline normal structures from getting exposed to radiations the cure rates become very high and the side effects are very low. So I will say that all the girls and all the ladies they should do a self-examination try to be familiar with their normal body oncology, diagnose cancer early to treat it properly and be the cure of cancer. Thank you.
read more
Personal Statement
I believe in health care that is based on a personal commitment to meet patient needs with compassion and care.
...more
I believe in health care that is based on a personal commitment to meet patient needs with compassion and care.
More about Dr. Dinesh Singh
Dr. Dinesh Singh is a trusted Oncologist in Max super speciality hospital, Vaishali. He has over 31 years of experience as a Oncologist. He has done MBBS, MD. He is currently associated with Action Cancer Hospital in Paschim Vihar, Delhi. Book an appointment online with Dr. Dinesh Singh on Lybrate.com.

Lybrate.com has a number of highly qualified Oncologists in India. You will find Oncologists with more than 39 years of experience on Lybrate.com. Find the best Oncologists online in New Delhi. View the profile of medical specialists and their reviews from other patients to make an informed decision.
Info
Education
MBBS - University College of Medical Sciences & GTB Hospital New Delhi - 1986
MD-Radio Therapy - Maulana Azad Medical College New Delhi - 1991
Languages spoken
English
Hindi
Awards and Recognitions
INCTR Annual Meeting 2003 at Brussels, Belgium
Concurrent chemo radiotherapy in cancer cervix at INCTR annual meeting Cairo, Egypt
International Congress on Radiation Research at Brisbane, Australia
...more
AROI – Kirloskar fellowship
Asia Pacific Cancer Congress held in Chennai
Double Helical Best Oncologist of the year
Professional Memberships
INCTR
Association of Radiation Oncologists of India
Indian Society of Oncology
Indian Medical Association (IMA)
Indian Cooperative Oncology Network (ICON)
Delhi Neuro oncology Society
Secretory Mens Health Society Delhi Chapter
Location
Book Clinic Appointment with Dr. Dinesh Singh

W-3, Near Radisson Blu Hotel, Sector-1, Vaishali

,

Ghaziabad
Get Directions





Consult Online
Text Consult
Send multiple messages/attachments. Get first response within 6 hours.
7 days validity
•
₹300 online
Consult Now
Phone Consult
Schedule for your preferred date/time
10 minutes call duration
•
₹300 online
Consult Now
Video Consult
Schedule for your preferred date/time
15 minutes call duration
•
₹500 online
Consult Now
Submit Feedback
Submit a review for Dr. Dinesh Singh
Your feedback matters!
Write a Review
Patient Review Highlights
"Well-reasoned"
2 reviews
"Very helpful"
7 reviews
"knowledgeable"
6 reviews
"Practical"
3 reviews
"Inspiring"
1 review
"Sensible"
1 review
"Helped me impr..."
1 review
"Caring"
2 reviews
Reviews
Sukhmani Tamta
Oct 30, 2017
I found the answers provided by the Dr. Dinesh Singh to be knowledgeable, inspiring, well-reasoned and sensible. I think the Dr. Singh is very right and has helped Sukhmani to see the truth and the light. Thank you very much Dr.
Bhavana
Nov 23, 2017
Dr. Dinesh Singh provides answers that are very helpful. Thnkq sir for ur advise I wil sure go to doctor as early as possible
Feed
With every passing day, there are new advancements in the field of medicine, and cancer care is no exception either. A condition that still frightens the mass has come a long way in terms of cure and management. Cancer is life threatening but when diagnosed in the early stages, can be cured with proper medical intervention.
Many cancer patients experience pain which is caused as a result of the disease or as the result of the treatments for cancer. When the cancer spreads or the malignant tumor increases in size, it puts pressure on the surrounding (bones, tissues, etc.) which intrigues the pain. The cancer treatments like chemotherapy, radiation therapy, and surgery may also cause pain in the patients.
Here is an account on managing pain during cancer.
Treatment for Cancer Pain
Cancer pain can be dull, sharp, or achy. It can be constant or intermittent and can be mild, severe, or moderate. There are several over-the-counter or prescription medicines available in the market which can reduce the pain caused by the growing tissues or the treatments/therapies. A few such pain relievers include aspirin, acetaminophen, and ibuprofen.
Treatment According to Severity
For pain which is mild or moderate, you can opt for Non-opioids which are anti-inflammatory medicines and can be bought without the prescription from the drug counters. If you are having moderate to severe symptoms of pain, then you may be prescribed opioids like hydromorphone, hydrocodone, fentanyl, etc.
For burning and tingling sensation, antidepressants like imipramine or the trazodone, etc., can provide relief. You must not confuse antidepressant with medicines for depression; these are for pain management as well. You can also opt for the antiepileptics drugs which can reduce the burning or tingling sensation of cancer and have it doesn't refer that you get seizures. If there is swelling, then steroids are the option for you to control the swelling and the pain caused from it.
Ways to Take Medicines for Cancer Pain
Most of the medications that your doctor would prescribe you have to be taken orally if not directed otherwise. The medications are usually in the pills form. If the patient, for any reason, is not able to take the drugs orally, then he/she may have to take them as rectal suppositories and even transdermal patches.
It can also be injected into your body through an intravenous opening in which the needle with the medicine is inserted directly into the veins. There is also a subcutaneous process where the medicine is injected with a small needle just under the first layer of your skin.
Studies report that often cancer pain is under-treated. A common reason is the reluctance of the patients to speak about the pain. Other reasons for not opting for pain medications are the fear of addiction and side-effects.
Cancer pain management is indeed an important part of the cancer treatment, and the goal is to manage the pain at a bearable level. And, the best part is that the goal is often achieved.

1
person found this helpful
Chemotherapy can be frightening, and the very thought of going through it can be an ordeal for most people. Many resources and tips can be used to minimize the discomfort and lessen the burden. Let us have a look at a few of these.
Support network: Chemotherapy can be physically daunting and more than the treatment a person needs all the emotional and moral support he/she can get. Have friends and family always by your side. You can have peace of mind when there is a person you can trust and bank upon in taking care of you.
Discuss the medication with your oncologist: Before understanding the treatments have a detailed discussion about the current medication you are undergoing, as this may hamper the chemotherapy treatment. The dosage has to be adjusted accordingly.
Keep the body hydrated: Your body gets dehydrated on the day of the treatment. Please ensure that the body is properly hydrated and plenty of fluids are there in the body.
Be comfortable: Taking chemotherapy can have an effect on your morale. Hence make sure that you are keeping yourself occupied with books and games or your favorite music to while away the time.
Wear comfortable clothes: This makes all the difference in the treatment as having loose fitting clothes can relive pressures in your mind. Always choose clothes that you are comfortable in.
Ask questions: Chemotherapy treatments can and will cause side effects. Hence ask and keep yourself updated as much as possible. More importantly after the treatment ask questions on the possible recuperation period and how best to go about it.
Symptoms of nausea and vomiting: It is natural that most of the patients feel light headed or have a vomiting sensation when undergoing the treatment. Always make sure that the doctor or the nurse knows about it. Make yourself as comfortable as possible. Some medications to prevent nausea can be had along with the chemotherapy drugs.
Avoiding infection: Chemotherapy affects the immune system of the body. Hence it can get easily susceptible to diseases. Have a general cleanliness around your surroundings. Avoid crowds if possible and keep your hands always clean and wear clean, comfortable clothes that don't stick to the body.
Right diet: Chemotherapy makes you prone to weight loss. Hence having the desired nutritional levels is mandatory. Consult a dietician and eat healthy. It is not advisable to gain weight either during or after chemotherapy.
Adequate Rest: Our body needs all the rest that it can get when undergoing chemotherapy. Make sure that the body gets proper sleep and is relaxed. You can try for meditation and simple yoga exercises that can help in rejuvenating the body.
Chemotherapy treatment can be emotionally daunting. Having a few precautions like the ones stated above can make all the difference in how successful we are in coping with it.
1886
people found this helpful
Testicular cancer is mostly witnessed among young adults in the age range of 24–35. It results from the growth of abnormal cells in the testes. It is not the most common type of cancer found in the body, but can pose a serious threat to an individual if not treated early. The cure rate is one of the highest among all kinds of cancer found in the body. This being said, the rate of cure is totally dependent on the stage of detection.
Risk Factors for Testicular Cancer
The historical trend of testicular cancer suggests that white men are prone to this type of cancer than their African, Asian and Latino counterparts. A person with a family history of testicular cancer of HIV is at higher risk of getting this disease. Some other risk factors include Klinefelter's syndrome and cryptorchidism.
Protection from Testicular Cancer
There is no hard and fast rule of protection. It is suggested that the testicles get evaluated while routine medical check-up. A person with a family history of testicular cancer should opt for a periodic checkup after every three months. In case a patient has already recovered from testicular cancer, routine medical tests are a must to ensure non-recurrence.
Symptoms of Testicular Cancer
The common symptom is a swelling in the testicle. It feels like a thickening of the testicle and is mostly painless. Minor discomfort in the swelling region is often reported. Some other symptoms include back pain, ache in the scrotum and groin, change in the size of the testicle, bloating of the lower abdomen and heavy sensation of the scrotum. There is a rare form of this cancer, which produces a female hormone called estrogen in a man's body. This disease results in a lack of sexual desire, lump in the affected area, etc. Even less serious testicular cancer might show these symptoms. An oncologist should be immediately consulted if one or more of these symptoms surfaces.
What are the treatment options?
Testicular cancer is mostly cured with the help of a surgery. A follow-up radiation and chemotherapy is suggested by doctors to destroy the surrounding cells. It is done to ensure that the cancer cells do not spread easily and the chance of recurrence is minimal. The rate of cure depends on early detection.

Does testicular cancer affect sexuality?
In most of the cases, testicular cancer is detected in one testicle. If this is the case, the other testicle produces all the hormones needed for sexual drive. It also does not affect sex drive, beard and muscularity. There is also a large section of patients who reported of a difficult sexual life after the surgery. There can be some discomfort in the scrotum as well.
3847
people found this helpful
Throat cancer is as common as breast cancer and more than prostate cancer. In cause of throat cancer, keep smoking as first cause followed by alcohol.
It occurs when abnormally dividing cancerous cells form growth like tumors in the voice box, vocal cords & other parts of the throat like the tonsils, and the pharynx which is the hollow tube that runs from behind the nose to the top of the windpipe.
The common symptoms of throat cancer include coughing, trouble swallowing, hoarseness, and swollen lymph nodes. There are two primary types of throat cancers according to where they start in the throat- pharyngeal cancer and laryngeal cancer. Pharyngeal cancer forms in the pharynx while laryngeal cancer forms in the larynx or the voice box.

Causes of Throat Cancer
Recognizing potential signs of throat cancer in the early stages of the disease is not easy. Hence, it's critical to know the causes and risk factors for developing this type of cancer in order to be able to diagnose it at a relatively early stage of the disease and prevent a fatality. Common risk factors and causes of throat cancer include:
Gender – Men are up to five times more likely to get throat cancer as compared to women.
Age - Now even young persons in their twenties and thirties are coming with throat cancer.
Exposure to certain chemicals like Asbestos, Nickel, and Sulphuric acid fumes.
The common 'lifestyle' causes for throat cancer are smoking or chewing tobacco, as per WHO there is no minimum safe limit of alcohol, vitamin A deficiency due to a diet deficient in green vegetables, and infection with the human papillomavirus (HPV) which causes cervical cancer in women and occurs due to unsafe sex.
Gastroesophageal reflux disease (GERD) and poor dental hygiene are also some of the known causes.
The association of throat cancer with HPV infection, a sexually transmitted virus is very interesting. The Cancer Treatment Centers of America has stated that HPV infection is a risk factor for certain oropharyngeal throat cancers.
Cancer Research UK also warns that oral sex, especially with multiple partners, leads to oral cancers due to HPV infection. It further states that men are also more prone to get infected with HPV through oral sex than women and HPV infection is more common in men who have oral sex with multiple partners.
Apart from this, throat cancer has also been linked to other types of cancers like esophageal, lung or bladder. So, if you've been diagnosed with any of these, you are at greater risk of contracting throat cancer. These cancers also often have the same risk factors.
You can take a few steps to reduce your risk for throat cancer like stop smoking, reduce alcohol intake, maintain a healthy lifestyle – eat plenty of greens, reduce fat and salt intake, and lose excess weight by exercising regularly. You can also reduce your risk of HPV infection by limiting your sex partners and using condoms. Stop alcohol rather than reduce.
3900
people found this helpful
Though breast cancer has become very common, the good news is that more women than ever are living a healthy life to tell their survival stories. They have not just survived, but are thriving. Let us take you through a couple of survivor stories which not just gives strength and hope, but also the immense courage to stand up and fight it. The names are, however, changed to prevent identity.
Help yourself and others too: For most women, getting diagnosed with blood cancer can mean the end of life. While for the medical person, it is just another individual, for the individual, there is an entire world to think of, her world. What will happen to her family, her job, her life in total. Each person is different, and so the approach has to be different. It should not be a routine combo of surgery, chemo, and radiation. While some hospitals do it, giving a personalized touch helps. That is what happened Susan, who had a complete set of people including dietitian and psychiatrist to help her. The change that she saw with this approach led her to give a helping hand to others. She presently helps people fight and overcome breast cancer and has an extremely fulfilling life.
Shrink the tumor, not your life: For a person with two kids, Tina was aghast when she was diagnosed with breast cancer. She was just 31, and her second daughter was just turning 1, she was extremely distraught. But, her family stood with her through those testing times when she would not have time to run with her daughter or walk along with her mother. With immense support from her family, she is now free of cancer and is a Zumba instructor and now spends quality time with her daughter.
An experiment that worked: At 46 years of age, Maya was diagnosed with stage 3 breast cancer. She found a lump in her breast, which turned out to be breast cancer. The doctor said she would need it removed, and she also opted for surgery. What worked for her, though, is the fact that she was advised to try tamoxifen, which was not so strongly recommended during the initial times. She went ahead and tried, and even after 30 years down the line, is still free of cancer.
Two lives saved: At 23, Sonia was diagnosed not just with stage 4 breast cancer, but also with pregnancy. Re-testing yielded negative results. So she went ahead with chemo and radiation, but the abdominal fullness continued, and when tested again, the tests confirmed her pregnancy. She carried it through, and delivered 4 weeks prematurely but is very healthy and cancer-free now. In case you have a concern or query you can always consult an expert & get answers to your questions!
3802
people found this helpful
Cancer, be it in any part of the body, has an increased success rate of cure and survival, when it is diagnosed early. The same is true with uterine cancer, the most common form of female reproductive cancer. However, unfortunately, a limited section of the society is aware of the necessary information about this fatal disorder, which is incidentally treatable if caught at early stages. To help the cause, here is a brief note on what one should be aware of when it comes to uterine cancer.
What is uterine cancer?
Cancer which begins at the tissue lining of the uterus also referred to as the endometrium, is called uterine or endometrial cancer which occurs due to the abnormal growth of the cells that can invade the other parts of the body. Some people tend to confuse this with uterine sarcomas which start developing when there is cancer growth in the muscles and other supporting tissues in the uterus. Also, uterine sarcomas account for a small percentage of cancers in the uterus.
Who are at higher risk of being affected with uterine cancer?
It is presumed that post-menopausal women are at a higher risk of being affected by uterine cancer. The average women diagnosed with the disease is 60 years. It is very uncommon in women who are aged below 45 years, and the causes are not yet precisely known.
While menopausal and post-menopausal women are at a higher risk of developing uterine cancer, it is crucial to understand that women who don't belong to any of the risk groups may also be diagnosed with the disease due to other factors such as obesity or hormone therapy for breast cancer.
What are the most common symptoms of uterine cancer?
Abnormal vaginal bleeding, which means bleeding after menopause or between periods, is the most common symptom of uterine cancer. Typically, the bleeding begins as a form of watery blood-streaked discharge that becomes bloodier with the passage of time.
Other signs and symptoms of uterine cancer include:
Difficulty or painful sensation while passing urine
Pain in the pelvic region
Prolonged and heavy episodes of vaginal bleeding
Thin and white vaginal discharge
Unusual vaginal bleeding
Feeling heaviness in the pelvic area
According to experts, a woman who undergoes any of these signs and symptoms should not ignore the condition and seek medical attention immediately. But it is important to note that these symptoms can indicate something more serious or less severe. You should always check with your doctor to know what's bothering your body.
The good news is that endometrial or uterine cancer is treatable and there are several options for treatment when the diagnosis is made at an early stage. Treatment methods involve radiation therapy, chemotherapy, hormone therapy or surgical removal of the uterus depending on the particular scenario. To conclude, it can be said that being aware of the condition can help you in dealing with it. In case you have a concern or query you can always consult an expert & get answers to your questions!
3535
people found this helpful
Cancer occurs when there is an uncontrolled growth of cells in the body. Blood cancer affects three major components of the blood, namely white blood cells and marrow, the lymphocytes, and plasma. These are respectively known as leukemia, lymphoma, and myeloma. The most commonly affected are the white blood cells.
Symptoms for each of these types differ; the same have been listed below:
Leukemia: Leukemia can be acute or chronic. In acute cases, the symptoms are more pronounced than the chronic ones. If the white blood cells are affected, then it causes the following:
Extreme tiredness and lack of energy
Profuse sweating
Increased susceptibility to infections
Profuse bleeding during menstruation in women
Headache and blurring of vision
Bones and joint pain
Chills and night sweats
The acronym TEST helps remember the symptoms of leukemia – tiredness, excessive sweating, sore joints, and terrible cases of bleeding. As white blood cells are involved in fighting infections, these individuals are also prone to easily develop infections.
Lymphoma: A type of white blood cells, lymphocytes help in fighting infections. Excessive growth of these leads to enlarged lymph nodes, which is often painless. However, other typical symptoms include:
Severe coughing
Swollen lymph nodes which are often generalized
Severe weight loss, which is often unexplained
Sudden chills and night sweats
Extreme/severe fatigue, even with minimal activity
Abdominal fullness
Itching of the skin (again unexplained)
Myeloma: This form of cancer affects the plasma, which are responsible for carrying the blood cells throughout the body. Multiple myeloma is the most common cancer in this group, and this is generally a chronic condition. Symptoms are atypical and include:
Generalized weakness and fatigue
Increased incidence of infections
Shortness of breath
Pain in the back region
Kidney issues, which can be indicative to look for myeloma
When a patient presents with a combination of the above symptoms, a detailed history is very helpful to come to a sort of conclusion. The clinical findings are then corroborated with blood screening and tests which will help pin down the diagnosis.
There are about 130+ varieties of blood cancer, but the above three are the most common ones. Once suspected, it is very easy to diagnose blood cancer with blood tests. If a person has a family history, then they should watch out for early symptoms of blood cancer, and should immediately seek medical attention when in doubt. The most common form of therapy is chemotherapy as it is a generalized condition, and radiotherapy is more suitable for localized cancers.
In case you have a concern or query you can always consult an expert & get answers to your questions!
3600
people found this helpful
The treatment options for bone cancer depends on the type of cancer one is suffering from, the general health of the patient, the stage of cancer and the general preference of the patient. Different treatment options are designed for different types of cancer, based on the diagnosis. Each treatment responds in a different way. An oncologist decides the treatment options considering all the factors mentioned above. For instance, some cancer is best suited to surgery, while some cancer needs radiotherapy or chemotherapy to curb them. In many cases, all three modes of treatment might be required to tackle the growth of the cancer cells.
Surgery:
The goal of surgery is to eradicate the cancer cells in totality along with some surrounding healthy tissues. This involves special techniques to remove a tumor in one piece. Following are the types of surgeries that are available:
Removing the cancer cells sparing the limb: At the very first sight, the surgeon tries to understand whether it is possible to separate cancer cells from the tissues and the nerves. If the same is possible, the surgeon tries to save the limb while getting rid of the cancer cells. For the sake of safety and to ensure that the surgery is effective, the surgeon removes some of the healthy bone from the body and may replace the same with tissue from other parts of the body. To achieve this, a doctor might seek the help from of a bone bank or use a special metal prosthesis.
Surgery that does not involve the limbs: If the bone cancer does not involve the legs and the arm, surgeons can remove the affected bone along with some healthy bone from the surrounding areas. Cancer of the ribs and the spine are good examples of this type.
Surgery that affects the limb: Bone cancer that has spread to a significant extent and is strategically located in such areas that it is very difficult to remove, requires amputation. While this form of treatment is being increasingly discouraged by the wider medical community, it still does exist. In such cases, patients are fitted with artificial limbs and trained to do their job without the use of natural limbs.
Chemotherapy:
This is a form of drug treatment that uses powerful chemicals to kill cancer cells throughout the body. This medication is mostly given through an IV and the medication kills whatever cancer cells it comes across.
Radiation therapy:
Radiation therapy involves the use of special X-ray beams that have high power and can kill cancer cells. The patients are required to lie on a table, while a machine moves around the affected area and treats it with high energy X-rays, thereby killing the cancer cells. Radiation therapy is often used in conjunction with chemotherapy to reduce the size of a tumor before operating on it. Also, Brachytherapy is another kind of radiotherapy in which plastic tubes for introducing radioactive sources are placed over tutor bed during surgery, later it is connected with brachytherapy machine to give extra high dose to tutor bed to improve cure rates.
In case you have a concern or query you can always consult an expert & get answers to your questions!
3573
people found this helpful
View All Feed