Videos (4)
View All Videos
Personal Statement
Our team includes experienced and caring professionals who share the belief that our care should be comprehensive and courteous - responding fully to your individual needs and preferences.
...more
Our team includes experienced and caring professionals who share the belief that our care should be comprehensive and courteous - responding fully to your individual needs and preferences.
More about Dr. Deepak Thakur
Dr. Deepak Thakur is a well renowned and a popular Orthopedist based in Karol Bagh, Delhi. He has an experience of over 15 years. He has completed his MBBS, MS (Orthopaedics) and M.Ch (Ortho). Currently he is based at Delhi Orthopedic Clinic in Karol Bagh, Dehli. Dr. Deepak Thakur believes that care should be comprehensive and courteous. Dr. Deepak Thakur specializes as an Orthopedist, Joint replacement surgeon and Orthopedic surgeon.He has compleed his MBBS from Baba Farid University of Health Sciences in the year 2001 and MS in Orthopaedics from Sardar Patel University in the year 2006. He has also completed his M.Ch (Ortho) from University of Seychelles, American Institute of Medicine. He specializes in cervical traction treatment, arthritis treatment, hip resurfacing, hip injury treatment, ankle injury treatment, knee injury treatment, hip pain treatment and joint dislocation. He also has his expertise in Fracture Treatment, bone disease, hand surgery, spine disorders, Total knee replacement, joint and bone surgery, etc. Dr. Deepak Thakur has professional memberships of Delhi Orthopaedic Association, Bombay Orthopaedic Association, Indian Arthroscopy Association and Central Delhi Orthopaedic Association.
Info
Education
M.CH. (Ortho) - University of Seychelles,American Institute of Medicine - 2011
MS - Orthopaedics - Sardar Patel University - 2006
MBBS - Baba Farid University of Health Sciences - 2001
Languages spoken
English
Hindi
Professional Memberships
Fellowship Joint Replacement(Hip & Knee)-Endoklinik(Germany)
Location
Book Clinic Appointment with Dr. Deepak Thakur

H.No-6756, Shop No-10, Street No-2,Dev Nagar,Karol Bagh

,

New Delhi
Get Directions




2, Chandragupta Marg, Chanakyapuri,

,

New Delhi
Get Directions
Consult Online
Text Consult
Send multiple messages/attachments. Get first response within 6 hours.
7 days validity
•
₹300 online
Consult Now
Phone Consult
Schedule for your preferred date/time
10 minutes call duration
•
₹400 online
Consult Now
Video Consult
Schedule for your preferred date/time
10 minutes call duration
•
₹500 online
Consult Now
Services
Submit Feedback
Submit a review for Dr. Deepak Thakur
Your feedback matters!
Write a Review
Reviews
Hitesh Malhotra
Nov 18, 2017
It was a good experience. Dr Thakur guided about the rreatment and further stepa in quite detailed manner. It was a satisfactory experience.
Feed
Back pain is a common source of pain, which can be acute, subacute or chronic in nature. Back pain is classified along the segments of the spine and can be divided into neck pain, middle back pain, lower-back pain or tailbone pain.
Lower back pain is a type of back pain, which affects the lower back portion of the body. It may occur from arthritis or due to sudden jerking during movement. Lower-back pain may cause serious discomfort and aching and may disable a person from moving about. It should be treated and cared for properly.
Here are several treatments and care procedures for lower-back pain.
Take some rest: Most people who get lower-back pain get obsessed with it and end up getting MRI scans, x-rays done and take injections without recognizing the intensity of the pain. It is advised not to rush into the matter. A simple way to cure the pain is by resting. 90% of lower back pains resolve by themselves in 6 weeks and so you must give your back a break instead of taking medical action and give your back some to heal.
Pills: Sometimes, a lower back pain can suddenly become severe. In this case, you should intake anti-inflammatory pills such as ibuprofen or naproxen. These pills will help you ease the pain. However, you should not take them for more than ten days at a stretch as continuous pill consumption can cause side effects.
Hot & cold compress: Apply a bag of frozen peas or an ice pack to the affected area in your lower back for 48 hours after the pain appears. Every session should be about of 20 minutes and you should take several sessions each day. After two days, repeat the same procedure using a heat pad. The cooling procedure shuts down your blood capillaries, reducing the flow of blood to the affected area. The swelling is then eased. The heating, on the other hand, loosens tight muscles and helps to increase blood circulation.
Replace your mattress: People who sleep on firm mattresses and cushions on their beds are at a higher risk of experiencing lower-back pain. If you sleep on a medium-firm mattress, your chances of getting lower-back pain are less. In case your mattress is sagging or is very old, you should replace it.
Lower-back pain is likely to cause great discomfort and trouble. You will be unable to carry out your daily chores because of the pain. Therefore, proper treatment and care are required for lower-back pain. In case you have a concern or query you can always consult an expert & get answers to your questions!
2929
people found this helpful
When joints get inflamed, it is known as arthritis. This causes swelling and pain in the joints of your body such as the hips and the knees. When the cartilage gets damaged at the ends of bones, a type of arthritis called osteoarthritis occurs.
There are two main types of osteoarthritis:
Primary: This type is more generalized. It affects the knees, fingers, hips, spine and thumb.
Secondary: This type can occur after injury or joint inflammation, or as a result of any disease that affects the ligament's composition, like hemochromatosis.
How is the hip affected by osteoarthritis?
Patients have difficulties walking if they have hip osteoarthritis. Diagnosing hip osteoarthritis is difficult. It is because the pain appears in varied locations, such as the groin, buttocks, knee or thigh. The pain can be a dull throb or can be sharp and stabbing. The hip is usually stiff.
What are the causes of hip osteoarthritis?
The causes of hip osteoarthritis are unknown. However, the factors that can lead to osteoarthritis are joint injury, excessive weight and rising age.
Along with the abovementioned factors, the following may contribute as well:
The joints may not have developed accurately
The cartilage may have inherited the defects
If the joints are too irritated due to added pressure on them, like excess body weight or stressful activities that include hip movement, osteoarthritis may develop.
What are the symptoms of hip osteoarthritis?
The symptoms of hip osteoarthritis are as follows:
Joints feel stiff when you get out of bed
Joints feel stiff if you have been sitting for some time
The joints feel painful, swollen or tender
You can hear (a "crunching" sound) or feel the bones rubbing against each other.
You find yourself unable to do certain things, like putting on socks, as it requires your hips to move.
How is hip osteoarthritis treated?
The main objective of treatment is to restore the patient's ability to move around. A part of this objective includes correcting the function of the hip and managing the pain. The treatment can include:
Joint care and rest
To take weight off the area affected, a cane is used
Pain relief that does not involve drugs
Shedding excess weight
Exercising
Alternative and complementary therapies
In case you have a concern or query you can always consult an expert & get answers to your questions!
2459
people found this helpful
In general, anterior cruciate ligament injuries, or ACL injuries, are understood to be tears in any of the several knee ligaments joining the upper leg bone and the lower leg bone. This can vary from minor injuries, such as small ligament tears, to more serious cases, like complete tears or when the ligament and one of the bones gets displaced from the other. These injuries usually occur during sports activities, like soccer, basketball, football, gymnastics, tennis, volleyball, etc. An untreated ACL injury can lead to a condition called an ACL deficiency. This can cause a lot of problems with regard to knee movements as the bones may rub against each other, causing a lot of pain. In some cases, the cartilage covering the ends of the bones may get damaged, eventually tearing and trapping the cushion pads supporting the knee joints.
Symptoms
Signs and symptoms of anterior cruciate ligament may include:
You are unable to move properly.
You experience immense pain while walking up and down stairs.
You are unable to engage much in physical activities.
Your knee begins to swell gradually.
You can sense a loud popping sensation when moving your knee.
You experience feelings of instability.
Causes
Anterior cruciate ligament injuries generally occur during sports. Here are some common possible instances that might happen during a game:
Sudden arrest in motion
An unsteady landing from a jump
Direct blows to the knee from tackles
Sudden shifts in direction
Treatment
Treatment of ACL injuries normally involves the following:
Immediate medical attention along with intense first aid care
Sincere adherence to the R.I.C.E model of self care -

Rest: Proper rest for a couple of weeks or months depending upon the severity of the injury
Ice: Using ice packs to help cool the nerves
Compression: Ice treatment further helps in compression
Elevation: When lying down in bed, it is strongly recommended that you keep your affected leg at a slightly higher position, through the use of pillows or cushions

Success rehabilitative therapy for several weeks
Anterior cruciate ligament surgery or reconstruction
In case you have a concern or query you can always consult an expert & get answers to your questions!
2613
people found this helpful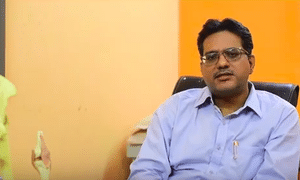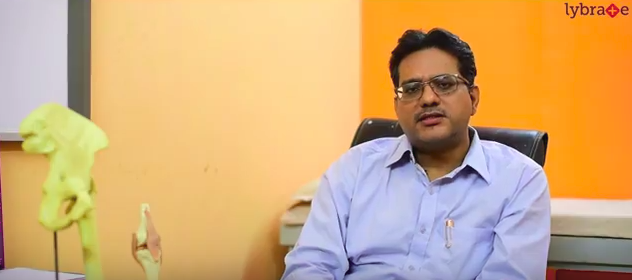 2
people found this helpful
You thought only knee pain limits your movement? No. Hip pain is another popularly diagnosed problem which interferes with an individual's routine activities like bending, jogging and climbing stairs, among others.
Earlier, older adults, mainly women, experienced the problem, but now with increasing sedentary lifestyle, almost no physical activity and weakening of bones, youngsters too have begun to report issues related to hip pain.
While people keep bearing pain, thinking it to reduce overtime, it is important to consult an orthopedician if the pain stays. The doctor is best to judge the condition and suggest the best course of treatment.
What are the symptoms of hip pain?
There are enough signs that can tell you about the condition. You have to take the signs seriously to understand if it has anything to do with hip pain or is it a normal pain. After taking note for some days, you must consult a doctor to save the condition from deteriorating. Symptoms you need to careful about are:
Pain interferes with your sleep

Medication or cane support isn't helping relieve pain or aid mobility

Facing difficulty getting in and out of chairs and/or walking down stairs

The hip is swollen or stiff and

There is a feeling of grating of the joints
What causes hip pain?
Usually, hip pain is caused by strained or inflamed soft tissues such as tendons, which aids movement, and may not last for more than a few days. On the other hand, long-term hip pain is caused by specific conditions such as:
1) Arthritis:
In over 100 types of arthritis, the main cause of hip pain among others are Osteoarthritis and Rheumatoid Arthritis. Arthritis, caused by the deterioration and gradual breakdown of the cushion lining of the hip, leads to swelling and inflammation of the hip joint. In addition to feeling pain, arthritis patients usually feel stiffness and have reduced range of motion at the hip.
2) Hip Fractures:
This condition is most common among people above 65. The reason behind it are loss of vision and deteriorating body balance, because of which older adults are more prone to falls and thereby hip fractures because of weak bones.
3) Osteonecrosis or Avascular Necrosis:
It is a common condition in India, which is caused by inadequate blood flow to hip bone, resulting in the death of surrounding cells and tissue, eventually causing the collapse of the hip. Too much alcohol consumption or un-prescribed steroidal medications also cause Osteonecrosis.
4) Cancer:
Hip pain is also often caused by bone cancer or cancer that spreads to the bone.
What about Hip Replacement?
If a patient finds chronic, moderate to severe pain limiting his/her daily activities such as rising up from and sitting down on a chair, getting in and out of a car and tying and untying shoe laces, then a doctor consultation is advisable to diagnose the cause of pain. If the hip pain is being caused by severe osteoarthritis or hip avascular necrosis (AVN), hip replacement may help significantly.
Hip Replacement Procedure
Medically, hip replacement surgery is termed as arthroplasty. This surgical procedure involves removing the diseased parts of the hip joint and replacing them with new, artificial parts. The artificial parts are known as prosthesis. The objective is to make mobility easier for the patient and eliminate pain.
Hip implants now come in various sizes, designs and materials, allowing doctors to provide the closest fit, best suited for the patient.
Largely, the outcomes of hip replacement surgery are excellent as advanced techniques are now being used. Patients can resume to their normal lifestyle within a few weeks. However, it is advisable to take it a little easier for sometime post-surgery.
22
people found this helpful
The incidence of obesity is rising in India and is widely affecting younger generation too. On one hand, there is a portion of population that suffers from obesity because of genetics or certain medications, while on the other hand, there is another set of people who are becoming a victim of obesity due to unhealthy eating habits and sedentary lifestyles.

What is obesity?

Obesity is a chronic disease and occurs when a person has too much body fat. Obesity is measured by Body Mass Index (BMI), calculated by using the height and weight. Also, obesity can lead to serious health problems such as diabetes, hypertension and heart disease, etc.
If you are aiming to lose weight, then important is to seek the right treatment and adopt weight loss measures that best suit you. You can choose from a variety of treatment options like eating fewer calories, exercising regularly or following a healthy diet plan. But in some cases, despite bringing about major lifestyle changes, weight loss still seems impossible. For those, Bariatric Surgery could be an effective treatment option.
Bariatric Surgery:
Bariatric surgery aims to reduce the size of the stomach. The surgery involves closing off parts of stomach to restrict intake of food into the body, and reduce the absorption of food in the stomach and intestines. The reduced absorption of nutrients and calories from the food pushes weight loss and decreases the risks of obesity-related health problems.
Types of bariatric surgery:
Bariatric surgery has been broadly classified into three types and your surgeon will decide the best procedure after examining your weight, age, and medical history.

1) Gastric band: In this procedure, the surgeon inserts an adjustable silicone band around the upper part of the stomach. This band divides the stomach into two sections: a small upper pouch, and a larger lower stomach. In the small pouch, less food fits in, and so fewer calories are absorbed. Because of small stomach size, patients feel full sooner and because less calories are absorbed, the feeling of fullness lasts longer. The procedure is considered least invasive and the reversible. After removing the band, the stomach returns to its normal size.
2) Gastric bypass: In this procedure, a small pouch of stomach is created and it is then connected to farther portion of small intestine, allowing the bile and pancreatic fluids to help fully digest food. When food enters the body, it moves through the pouch directly into the farther portion of small intestine, bypassing the large part of stomach and small intestine. Because of this, less calories and nutrients are absorbed in the body, facilitating weight loss.
3) Sleeve gastrectomy: In this procedure, the stomach isn't rearranged as in Gastric Bypass Surgery. Rather the stomach is resized in the procedure, leaving only a banana-shaped portion. 70% of the stomach portion is removed and only a vertical sleeve, 30% stomach, remains that resembles a banana. The stomach is permanently reduced to 15-20% of its original size and the procedure isn't reversible. Because the size of the stomach gets smaller, food intake and thereby consumption of calories and nutrients too get restricted, thus resulting in weight loss.
Benefits of Bariatric Surgery
If despite dieting and exercising, you don't see much change in your excess weight or weight loss doesn't last, then bariatric surgery may be an ideal solution for you.
Long term weight loss: The surgery not only helps you lose weight, but also helps you maintain it and keep it off. Bariatric surgery is considered to be the most effective treatment to tackle severe obesity and maintain long term weight loss.
Improved health conditions: Bariatric surgery can improve or even relieve weight-related health issues such as Type 2 diabetes, sleep apnea, joint pain, high blood pressure, high cholesterol, and so on.
Better quality of life: With a healthier weight, people report increase in self-esteem and self-confidence. They also get more economic opportunities and could indulge in their favorite recreational and physical activities.
Your health outcomes after the surgery will depend greatly on the type of procedure, and how committed you are towards bringing the lifestyles changes as suggested by the surgeon. It might take a few days before you are able to resume a normal lifestyle. And for all those who think it is a magical treatment, it is not. After the surgery, you will have to change your eating habits and make exercise a permanent part of your life.
Type diabetes
Osteoporosis is a Latin word for "porous bones". A healthy bone holds tiny spaces within it resembling a honey comb. Osteoporosis causes an expansion in the dimension of these spaces so much so that the bone loses out on its density and strength, at the same time turning brittle and thin on the outer part. People afflicted with osteoporosis are prone to experiencing fractures at the slightest stimulation while engaging in daily chores. It usually affects one's wrists, hip and the spine, thus rendering a stooped posture, loss in height and back pain as a result of a collapsed vertebra. Factors such as lowered estrogen count in women and testosterone in men, long term use of certain medications, certain medical conditions such as damage to the liver or the kidneys and a sedentary lifestyle along with excessive tobacco and alcohol consumption make one vulnerable to osteoporosis.
Tips To Help you Manage manage and prevent it
Medications: Zoledronic acid, Ibandronate, Risedronate and Alendronate are some of the widely used medicines to combat the risks of fracture. However, these medicines carry considerable side-effects, for instance adnominal pain, nausea or a heart-burn like sensation. Ipriflavone, a laboratory manufactured product, in combination with calcium can be used as an alternative medicine to inhibit bone loss and alleviate pain.
Quit smoking: Smoking escalates the rate of bone loss and the chances of sustaining another fracture.
Refrain from excessive alcohol intake: Alcohol meddles with one's bone formation. Also, excessive alcohol intake might cause one to feel tipsy and thus fall down, aggravating risks of injuries and fractures even more.
Be careful while walking: Choose low or flat heeled footwear with soles that do not slip. Watch your step. Be careful with rugs, slippery surfaces, electrical cords or other scattered substances which might make you trip over and fall. Install 'grab bars' in your house so that you can hold on to them if you suddenly feel unsteady on the feet. If you wish to discuss about any specific problem, you can consult an Orthopedist.
2482
people found this helpful
Heel pains can be extremely annoying. Most people experience the pain either behind the heel or just under it. Heel pain can affect anyone, irrespective of their age and sex. The pain, though common, seldom poses a threat or any serious health complications.
Factors responsible for heel pain
Walking, running or exercise, the heel bone or calcaneus bears the maximum stress. It acts a shield and provides strong support to the body. However, an injury, infection, or some medical conditions can affect (damage) the heel, resulting in a mild to severe pain. Heel pain can be triggered by;
Plantar Fasciitis: It is one of the most common causes of heel pain. Plantar Fasciitis is a condition characterized by inflammation of plantar fascia (tissue connecting the tip of the foot to the heel). The inflammation mainly results from overstretched plantar fascia. Tight calf muscles (Achilles tendons), obesity, strenuous physical activities, faulty footwear or flat feet can overstretch the plantar fascia.
Posterior tibial neuralgia or Tarsal tunnel syndrome (TTS): TTS is a painful compression neuropathy (ankle or foot) where there is compression of the tibial nerve.
Heel bursitis: In heel bursitis, the retrocalcaneal bursa (located at the back of the heel) gets inflamed. Excessive pressure from the footwear or improper landing on the heel acts as a catalyst, resulting in the inflammation. In heel bursitis, one experiences the pain behind the heel or deep within the heel.
Severe inflammation of the heel pain
Achilles tendinitis: In Achilles tendinitis, there is an injury to the Achilles tendon (tissue that connects the heel bone to the calf bone). Continuous and repeated stress and pressure on the Achilles tendon cause the injury. Though anyone can be affected by Achilles tendinitis, it mostly affects runners and sports person.
Sever's disease: Common among children (7-15 years), Sever's disease occurs when there is an inflammation of the epiphyseal plate (growth plate) in the heel.
Heel bumps: It results from an excessive rubbing of the immature heel bone. Teenagers are mostly affected by this. Heel bumps can also affect ladies wearing high heels while their heel bones are yet not matured.
Conditions like, Gout, Bone cyst, Rheumatoid Arthritis, Osteoporosis, Bone inflammation due to infection (Osteomyelitis), Peripheral neuropathy, Morton's neuroma can also cause the heel pain.
Treatment and Prevention:
Seek medical assistance in case of
Pain that lasts longer than usual.
Difficulty in bending the foot downwards.
The heel pains even when you are resting.
Treatment:
Physiotherapy is the best way to deal with a heel pain.
Corticosteroids.
Non-steroidal anti-inflammatory drugs are also effective against heel pain.
Assistive devices such as Insoles and orthotics can help speed up the healing process.
Night splints, fitted to the foot and the calf at night (before sleep) can provide great relief.
In extreme cases, surgery may be recommended.
Remember to
Rest as much as possible.
Go for proper fitted, good quality footwear.
Apply ice compress on the affected area.
Maintain a healthy body weight.
A proper warm-up prior to any sports activities or exercise.
In case you have a concern or query you can always consult an expert & get answers to your questions!
2756
people found this helpful
The knee is known as the largest and one of the most complex joints in the human body, and also one of the most vulnerable, as it supports the weight of the entire body. The knee joint is made up of several elements including the knee cap, meniscus, connective tissue, tendons, ligaments, cartilage, and muscles. Damage to any part of the knee can cause chronic pain. So how can you protect your knee from damage and injury? Take a look at these three points!

Dealing with Load: Weight is a big one. Carrying around extra pounds and kilograms can be detrimental for your knees in the long run. Your knee is not equipped to handle the excessive weight. It already supports three to five times your weight when you get up and walk around or indulge in some mild jogging. One must be careful of those extra pounds to take the load off the knee and keep it from falling prey to damage.
Exercise: Moderate to intense exercise is prescribed for one and all. This, of course, depends on one's overall health and age. If you are already suffering from joint pain, then you may want to go easy on the exercise with a focus on building muscle strength and foundation. If you are healthy, then some amount of daily exercise as a routine will keep those knees in prime working condition and well lubricated as well. Inactivity and a sedentary lifestyle can affect the knees very badly.

Do not Ignore:
Warning signals such as chronic or acute
knee pain
should not be ignored. Remember to see a doctor or an orthopaedic specialist to find out if you have contracted an
infection
or if you may have suffered a fracture due to an injury. Also, it is important to take a bone density test regularly, especially after the age of 40 or for women going through
menopause
, as this will point to any deficiencies and even warn you in case there is any trace of
osteoporosis
.
Rest, exercise, and food should be kept in fine balance for a healthy body. These are a few measures that one can take to keep knee pain at bay. Yet, it is also advisable to speak with a doctor at length regarding measures to protect your knees. If you wish to discuss about any specific problem, you can consult an Orthopedist.

2817
people found this helpful
View All Feed
Near By Doctors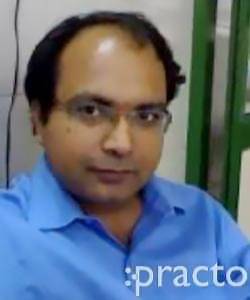 MS - Orthopaedics, MBBS
Orthopedist
Apollo Spectra Hospital - Karol Bagh,
Book Appointment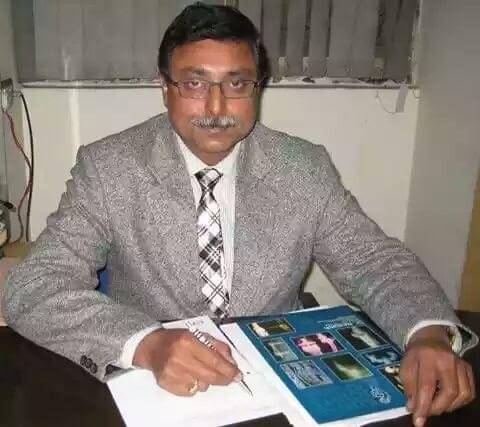 DNB (Orthopedics), Diploma in Orthopedics, MBBS
Orthopedist
Jeewan Nursing Home & Hospital,
Book Appointment

MS - Orthopaedics, Fellowship in Sports injuries, Shoulder & Knee arthroscopy, Fellowship in Paediatric Orthopaedics, Fellowship in Paediatric Orthopaedics
Orthopedist
Book Appointment

DNB - Orthopaedics, MBBS
Orthopedist
Sir Ganga Ram City Hospital,
Book Appointment

Fellowship in Joint Replacement , M.Ch , MS - Orthopaedics, MBBS
Orthopedist
Dr. Ashwani Maichand's Minomax Knee & Shoulder Clinic,
Book Appointment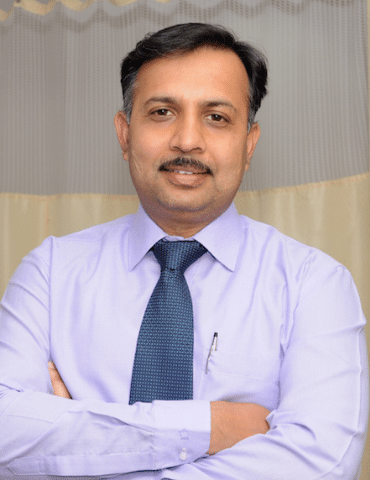 MBBS Bachelor of Medicine and Bachelor of Surgery, MS - Orthopaedics
Orthopedist
Book Appointment