Personal Statement
Hello and thank you for visiting my Lybrate profile! I want to let you know that here at my office my staff and I will do our best to make you comfortable. I strongly believe in ethics; a...
...more
Hello and thank you for visiting my Lybrate profile! I want to let you know that here at my office my staff and I will do our best to make you comfortable. I strongly believe in ethics; as a health provider being ethical is not just a remembered value, but a strongly observed one.
More about Dr. Deepak Sharma
Dr. Deepak Sharma is a renowned kidney specialist. He has over 32 years of experience in this field. Dr. Deepak Sharma has completed MBBS from Armed Forces Medical College, Pune in 1984, DM in Nephrology from PGIMER, Chandigarh in 1990, MD - Nephrology from Armed Forces Medical College, Pune in 1991 and FIMSA from Geneva in 1999. He has worked as a Senior Consultant Nephrologist , Critical Care & Geriatric Nephrologist , Renal Transplant Physician , Expert Hypertension, Dialysis & Cardio Renal Medicine in various organizations in his professional spanning 32 years. Dr. Deepak Sharma has expertise in Chronic Kidney Disease, Acute Renal Failure, Hematuria, Kidney Stones, Nephrology, Kidney Disease and many more.
Info
Education
FIMSA - GENEVA - 1999
MD-Nephrology - AFMC,Pune - 1991
DM - Nephrology - PGIMER,CHANDIGARH - 1998
MD-Medcine - Pune University - 1989
MBBS - AFMC - 1984
Languages spoken
English
Hindi
Professional Memberships
Indian Society of Nephrology
Indian Society of Organ Transplantation
Indian Society of Hemodialysis
Indian Academy of Nephrology
Association of Physicians of India
Medical Council of India
Delhi Medical Council
American Society of Nephrology
The Transplantation Society
Cell Transplant Society
International Society of Organ Donation & Procurement
International Xenotransplantation Association
Transplant Infectious Disease
Cardio Renal Society of America
Location
Book Clinic Appointment with Dr. Deepak Sharma

Consult Online
Text Consult
Send multiple messages/attachments. Get first response within 6 hours.
7 days validity
•
₹300 online
Consult Now
Phone Consult
Schedule for your preferred date/time
10 minutes call duration
•
₹1200 online
Consult Now
Video Consult
Schedule for your preferred date/time
15 minutes call duration
•
₹1800 online
Consult Now
Services
Submit Feedback
Submit a review for Dr. Deepak Sharma
Your feedback matters!
Write a Review
Patient Review Highlights
"Practical"
2 reviews
"Very helpful"
36 reviews
"Prompt"
4 reviews
"Professional"
2 reviews
"Nurturing"
2 reviews
"knowledgeable"
30 reviews
"Caring"
7 reviews
"Inspiring"
2 reviews
"Sensible"
2 reviews
"Well-reasoned"
4 reviews
"Helped me impr..."
1 review
Reviews
Purshottam Sidheswar Pandit
Oct 16, 2017
I found the answers provided by the Dr. Deepak Sharma to be very helpful, knowledgeable, caring, sensible and inspiring. Thanks sir
Vimi
Oct 12, 2017
Dr. Deepak Sharma provides answers that are very helpful. Thanks God bless you. Send me ur address pl thanks
Sg
Sep 25, 2017
I found the answers provided by the Dr. Deepak Sharma to be very helpful. Thank you sir for your reply.
Raman
Oct 29, 2017
I found the answers provided by the Dr. Deepak Sharma to be saved my life. Plz help me
Prakash
Oct 23, 2017
Dr. Deepak Sharma provides answers that are very helpful. Thanks a lot Lybrate
Sanjoy Majumder
Oct 1, 2017
Dr. Deepak Sharma provides answers that are very helpful. Tank u
Feed
Kidney is the most vital organ in the body as it eliminates the waste material from our blood. When kidneys fails to carry out its work effectively the waste materials gets accumulated in the blood and end up with many serious disease condition that affects the other vital structures in our body. The function of the kidney is carried out artificially by an external device called dialyser to purify the blood and remove the waste products from it. This procedure is called as dialysis. There are two types of dialysis they are haemodialysis and peritoneal dialysis. In Haemodialysis, the waste products are removed from the blood and there by the fluid and electrolyte balance is maintained.
Things a person should follow if they are undergoing haemodialysis
Love your heart: Patients undergoing dialysis are at more risk of getting cardiac problems. So it is best advised to follow few of the following measures to take care of their heart

Keep your blood pressure and cholesterol levels under control
Reduce stress
Have healthy low fat and heart friendly diet
Get regular physical activity but avoid excessive strainers activity that may require extra effort from your heart
Maintain a healthy weight

Diet: Dialysis not only removes the waste matters from your blood but sometimes also the essential electrolytes and nutrients. Protein, potassium sodium and phosphorus are the major things that are to be noted.
Limit your fluid intake: Use ice cubes instead of water or use small cups of water. Make sure you measure every sip of water you take.
Don't Overeat: Slow down while eating and stop eating when you feel full. don't over load your stomach
9
people found this helpful
Diabetes is a lifestyle disease that is very prevalent in the current generation. According to a report by the World Health Organisation (WHO), the number of people with diabetes has risen from 108 million in 1980 to 422 million in 2014. The global prevalence of diabetes among adults over 18 years of age has risen from 4.7% to 8.5% from 1980 to 2014. Diabetes should not be taken lightly as it can affect other body organs besides the pancreas, such as the kidneys. Diabetic nephropathy refers to damage to your kidneys caused by diabetes, and may also lead to kidney failure in various cases.

Causes of diabetic nephropathy
Not everyone who suffers from diabetes will suffer from diabetic nephropathy. The main function of the kidneys is to filter waste from your blood. However, this is not always the case. Due to high a concentration of blood sugar caused by diabetes, several blood vessels in the kidney are destroyed, thereby, preventing the kidneys from carrying out its job. Over time, the kidneys may stop working altogether, resulting in kidney failure. If you are diabetic, the probability of you suffering from diabetic nephropathy will increase if you smoke or have high blood pressure or high cholesterol.

Catching it early
Today, diabetic nephropathy is the leading cause of chronic kidney disease in the US and other western countries. Since the symptoms of this condition aren't visible in its early stages, you need to undergo urine tests on a regular basis. If detected early, the effects of diabetic nephropathy can be reversed. Common symptoms of this disease include the following:
Swelling in legs and feet
Detection of albumin in urine
Decline in glomerular filtration rate (GFR)
Elevated arterial blood pressure
What are the treatment options?
Medication to lower the blood pressure is the most commonly prescribed form of treatment suggested by doctors to prevent or slow the damage to your kidneys. There are other lifestyle changes that you may have to undertake in order to keep a check on the condition:
Limit sugar intake and keep blood sugar levels within the target range
Exercise regularly and work towards keeping your heart healthy
Limit protein intake, as it could put extra pressure on your kidneys
Limit salt intake to control blood pressure
Quit smoking and drinking
Diabetes is an unfortunate condition to have to live with. But don't let it bog you down! With these simple lifestyle changes and taking care of your general well-being, you can beat the disease and emerge a winner! In case you have a concern or query you can always consult an expert & get answers to your questions!
2957
people found this helpful
For many people, "diabetes" often be known as just Type I or Type II diabetes. You will be surprised, but there are several forms of diabetes. We have Diabetes mellitus and there is Diabetes insipidus. This type of diabetes is actually a hormonal disorder that directly affects the kidneys.

The signs and symptoms of diabetes mellitus and diabetes insipidus are the same they cause increased thirst that is almost insatiable. The person tends to always feel thirsty and will urinate much more than usual.
Diabetes insipidus or DI is a fairly uncommon disorder, and it does require proper treatment. Therefore, it is better to have an understanding of the problem and discuss the best possible treatment options.

Diabetes Insipidus explained
The kidneys are the filtering system of the body. One of the things that they filter is the extra fluid in the bloodstream. When there is too much water, it gets stored in the bladder and becomes urine. When the kidneys are working normally, the amount of urine that is created will rise or fall depending on the fluid levels that are present in the body.

When diabetes insipidus is present, this control is skewed. What happens now is that the hormones-mainly Vasopressin produced by the brain and controlled by the pituitary gland- that tell the kidneys to remove the extra fluids malfunction. Vasopressin thus acts as an anti-diuretic. Or sometimes, the kidneys don't respond to the hormonal signals. At other times, there is a change in the amount of Vasopressin.

Types of Diabetes Insipidus
There are four main types of Diabetes Insipidus, amongst these, the central diabetes insipidus is perhaps the commonest and in this the Vasopressin regulation system malfunctions. This causes the kidneys to think that there is too much water in the body and they in turn, continually pull out fluids from the bloodstream and turn it into urine. A patient can sometimes end up urinating 20 litres of urine per day. The second important type of Diabetes Insipidus is Nephrogenic Diabetes Insipidus.

What causes Nephrogenic Diabetes Insipidus?
In Nephrogenic diabetes insipidus, the kidneys are unable to understand what the hormone levels within the body happen to be.
So, there is a breakdown in hormonal communication between the pituitary and kidneys with the pituitary gland producing the right levels of Vasopressin that are required, but the kidneys are unable to absorb the water from the bloodstream as and when requested. This defect typically happens within the tubules of the kidneys.

The most common reasons for nephrogenic diabetes insipidus to occur are
Long-term medication use, especially with lithium. People on lithium medication have a 40% chance of developing this form of DI. Long-term antibiotic use with demeclocycline can also increase risk for nephrogenic diabetes insipidus.
Like central diabetes insipidus, nephrogenic diabetes insipidus can also be caused by genetic factors. The symptoms of this DI can be present at birth or may develop slowly throughout childhood.
The third reason for nephrogenic diabetes insipidus is hypercalcemia. This means there is too much calcium in the blood.
Calcium is problematic for the kidneys and too much of it may cause them to stop responding to the fluctuating vasopressin hormone levels.
Hypercalcemia explained
In hypercalcemia, the level of calcium in the blood is too high and this causes no disturbing symptoms other than nausea, thirst, digestive problems. If left untreated, hypercalcemia can cause confusion and coma.
Hyperparathyroidism: It is one of the reasons behind hypercalcemia. In this, one or more of the four parathyroid glands secrete too much parathyroid hormone which helps control the amount of calcium in blood.
Diet: Eating too much calcium in the diet is another common reason for hypercalcemia.
Too much vitamin D intake: If you take very high daily doses of vitamin D over several months, the amount of calcium absorbed from the digestive tract increases substantially and can lead to hypercalcemia.
Other reasons: Other common bone disorders like Piaget disease where too much calcium is removed from bones and cancer.
Treatment of Nephrogenic diabetes insipidus is usually done by a combination of diuretics and NSAID medications. Taking ibuprofen and other OTC painkillers concentrates the urine within the kidneys and relieves excess urination.
In case you have a concern or query you can always consult an expert & get answers to your questions!
2584
people found this helpful
Acute nephritis does not seem like a nice thing to have, does it? Well, the truth is that, as expected, it really isn't! It is, essentially, when the kidneys swell up. But what exactly causes acute nephritis? That answer is not all that simple! One of the most common causes of it, however, happens to be a reaction to a certain bacterial infection. When the body reacts, the parts of the kidney which are responsible for filtering the blood begin to get damaged.
What this finally means is that acute nephritis is what the person has to deal with?

There are also a few immunity related diseases which can also lead to nephritis. But how does a person know that it is time to pay a visit to the doctor in order to get some treatment for nephritis? There is a range of symptoms which can be looked out for so as to make sure that there is not a long delay between the onset of nephritis and the time it takes to get treated.

High blood pressure, when it occurs with drowsiness and itchiness of the skin is a good basis for concern. In addition to these signs, it can be said that even shortness of breath and pain in the abdomen should cause a person to look at when the doctor is free so as to book an appointment. While it is true that headaches occur in a variety of situations, what is also true is the fact that they occur when a person is dealing with nephritis.

So, what is to be done when a person has nephritis?
Well, there are different methods which are made use of in order to treat it. Chinese herbal medicine is one of these and is considered by many experts to be quite a comprehensive solution.

Steroids can be used, as an alternative treatment but the fact of the matter is that though it must be conceded that they are effective and provide quick relief, they have side effects. Also, for a great many of the people with nephritis, the side effects are scary are really not worthwhile! Immunotherapy, though, is a good solution as it works on the immune system to control the situation.

When chronic nephritis affects a person, there are changes which need to be made to the food that is eaten. So, food that is low in protein is what is required as the body cannot handle high protein food in such a state.
In case you have a concern or query you can always consult an expert & get answers to your questions!
2740
people found this helpful
As the name suggests, congenital nephrotic syndrome affects the kidneys of newborn babies. Though congenital means the disease must be present from birth, babies who develop nephrotic syndrome in the first three months are also said to suffer from this condition. This is a rare genetic disorder that is passed down from parents to their children. Boys are at a higher risk of suffering from this disorder than girls. The congenital nephrotic syndrome causes the kidneys to leak large amounts of protein into the baby's urine. This can lead to swelling of the body tissues and a weakened immune system.

Some of the common symptoms of this disease include
Low birth weight
Lack of appetite
Swelling of the body
Foamy or frothy urine
Lowered urine production
Pregnant women are usually screened for this condition before the baby is born. The doctor will be looking for a placenta that is larger than normal in an ultrasound and high levels of alpha fetoprotein in amniotic fluid samples. If found; the doctor might ask for a genetic test to confirm the diagnosis.

Once the baby is born, he or she will show signs of fluid retention as the body begins to swell. Other signs your doctor will look out for are high blood pressure, signs of malnutrition and abnormal sounds from the heart and lungs. A urine analysis will also show high levels of protein in the urine though the overall protein levels in the body may be low. The doctor may also ask for a kidney biopsy in some cases to confirm the diagnosis.

Aggressive forms of treatment in the early stages of this disease can help control it. This may include antibiotics, blood pressure medication, ACE inhibitors and angiotensin receptor blockers to reduce protein leakage and diuretics to manage excess fluid build-up. Nonsteroidal anti-inflammatory drugs may also help reduce the amount of protein leaking into the urine. In addition, the doctor may advise you to limit fluid the baby's fluid intake to control the
swelling
. As a last resort, the kidneys may need to be removed to prevent protein loss. This will be followed by
dialysis
or a
kidney transplant
.
If left unchecked, this disorder can lead to a number of complications including acute
kidney failure
, blood clots, infections and diseases related to malnutrition. It can also lead to the death of a baby in the first year of catching the
infection
or before his or her fifth birthday.
In case you have a concern or query you can always consult an expert & get answers to your questions!
2773
people found this helpful
What are the functions of the kidney?
The kidneys filter waste and excess fluid from the blood. As kidneys fail, the waste accumulates in the body. The two most important enzymes, which kidney makes are erythropoietin & renin. Erythropoietin are made by the kidneys if there is less oxygen in the blood. It tells the bone marrow to make more red blood cells. So this means there will be more oxygen carried in the blood.
Renin is made by the kidney if there is low blood pressure, low volume of blood, or too low salts in the blood Renin make the blood vessels smaller and tells the adrenal gland to make aldosterone. It also makes a person feel thirsty and all of this makes the blood pressure go up. Since Kidney plays a very important role in the overall functioning of the body, it's very important to take care of its health.
Let's have a look on various kind of kidney disease including the one which are chronic:
Kidney Infections
Glomerulonephritis
Congenital Kidney disease
Diabetic Nephropathy
Hypertensive Nephropathy
Drugs
Now what is Chronic Kidney Disease?
Chronic kidney disease include conditions that damage your kidneys and decrease their ability to keep healthy by doing the jobs listed, if it gets worse, wastes can build to high levels in the blood and make person sick.
Chronic kidney disease is caused by diabetes, high blood pressure and other disorders.
What causes chronic kidney disease?
The two main causes of chronic kidney disease are diabetes & high blood pressure which are responsible for up to two third of the cases. Other conditions that affect the kidney are:
1. A group of diseases that cause inflammation and damage to the kidney's filtering unit.
2. Inherited disease such as poly cystic kidney disease.
3. Malformation that occur as a baby develop in mother's womb.
4. Lupus and other disease that affect the body's immune system.
5. Repeated urinary infections.
What are the symptoms of chronic kidney disease?
1. Feel more tired and have less energy
2. Have trouble concentrating
3. Poor appetite
4. Trouble sleeping
5. Muscle cramping at night
6. Swollen feet and ankles
7. Puffiness around the eyes especially in the morning
8. Dry itchy skin
9. Need to urinate more often, especially at night.
In case of the similar symptoms one needs to get it diagnosed and connect with the physician for good care and treatment. Stay Healthy!
In case you have a concern or query you can always consult an expert & get answers to your questions!
2859
people found this helpful
Hi lybrate-user, There can be many causes of foamy urine. Commonest is proteinuria. Other causes could be concentrated urine, obesity,high protein diet, caffine consumption etc. In your case some of these seem to be contributing.
4
people found this helpful
Hi lybrate-user, I understand your concern. This means that there is further deterioration of kidney function due to acute onset kidney problem in kidneys which are already compromised.
4
people found this helpful
Hi lybrate-user, every burning or presence of some pus cell in the urine does not necessarily indicate UTI. I advise you to increase water intake to 3 liters daily. You should have a detailed consult with me audio/video online.
2
people found this helpful
Hi lybrate-user, the serum creatinine levels you have mentioned are not suggestive of any serious problem .However what is important is to know the details of the treatment you are on and also any addictions, disease or condition you are suffering from.
6
people found this helpful
View All Feed
Near By Doctors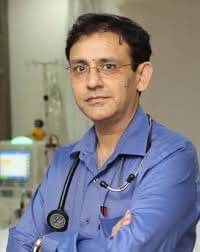 DM - Nephrology, MD - Medicine, MBBS
Nephrologist
Book Appointment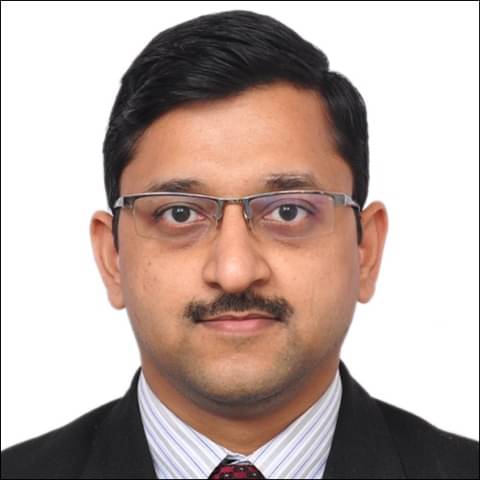 DM - Nephrology, MD-Medicine, MBBS
Nephrologist
Book Appointment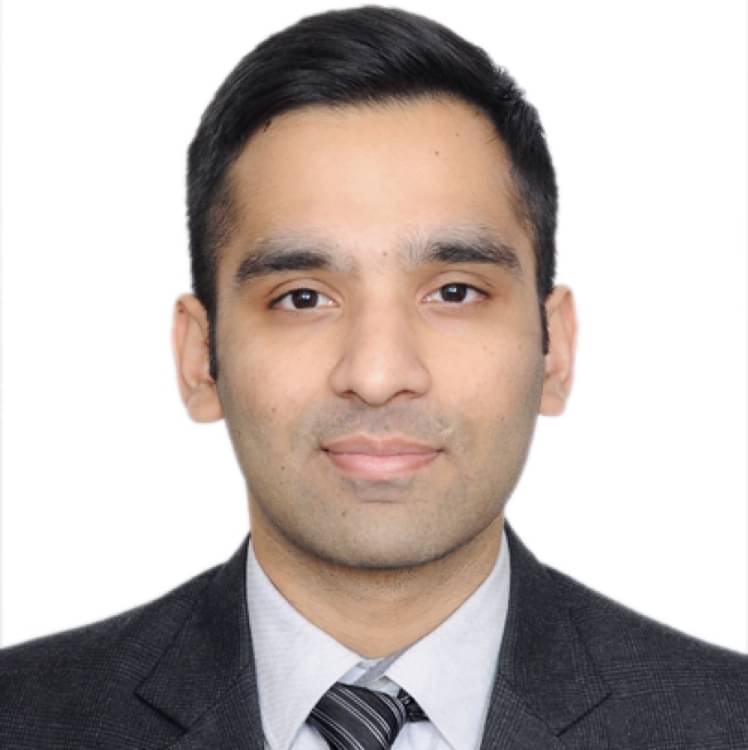 MBBS, MD - General Medicine, DM - Nephrology
Nephrologist
Max Super Speciality Hospital,
Book Appointment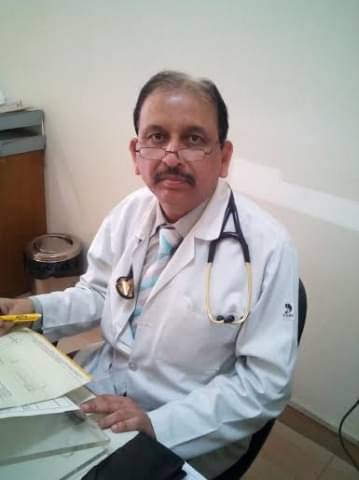 DNB (Nephrology), MD, MBBS
Nephrologist
Pushpawati Singhania Research Institute,
Book Appointment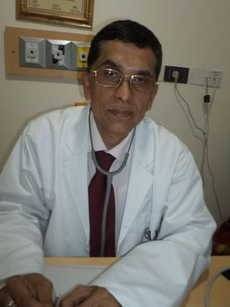 FISN, FISPD, MD - General Medicine, MBBS, DM
Nephrologist
BLK Super Speciality Hospital,
Book Appointment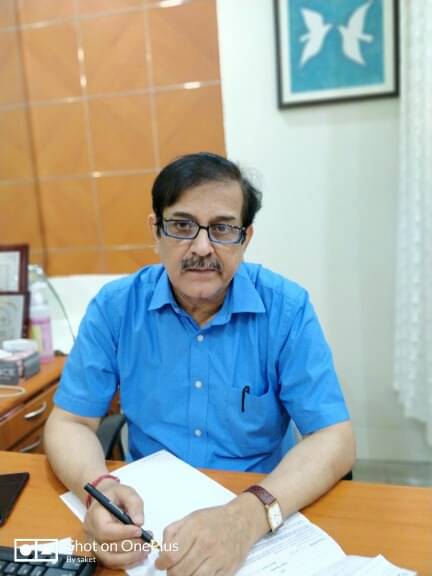 MBBS Bachelor of Medicine and Bachelor of Surgery, MD, DNB (Nephrology)
Nephrologist
Book Appointment