Personal Statement
AUDIOLOGY &SPEECH THERAPY,SWALLOWING DISORDER MANAGEMENT, VERTIGO MANAAGEMENT,TINNITUS MANAGEMENT
...more
AUDIOLOGY &SPEECH THERAPY,SWALLOWING DISORDER MANAGEMENT, VERTIGO MANAAGEMENT,TINNITUS MANAGEMENT
More about Dr. Bikram Kumar Pradhan
Dr. Bikram Kumar Pradhan is an experienced Audiologist in New Delhi, Delhi. He has had many happy patients in his 5 years of journey as a Audiologist. He is a qualified Bachelor of Audiology & Speech Language Pathology (B.A.S.L.P) . You can visit him at ANAND HEARING CARE in New Delhi, Delhi. Book an appointment online with Dr. Bikram Kumar Pradhan and consult privately on Lybrate.com.

Lybrate.com has a number of highly qualified Audiologists in India. You will find Audiologists with more than 28 years of experience on Lybrate.com. Find the best Audiologists online in Delhi. View the profile of medical specialists and their reviews from other patients to make an informed decision.
Info
Education
Bachelor of Audiology & Speech Language Pathology (B.A.S.L.P) - INSTITUTE OF HEALTH SCIENCES - 2013
Languages spoken
English
Hindi
Professional Memberships
Rehabilitation Council of India (RCI)
Location
Book Clinic Appointment with Dr. Bikram Kumar Pradhan
Consult Online
Text Consult
Send multiple messages/attachments. Get first response within 6 hours.
7 days validity
•
₹400 online
Consult Now
Phone Consult
Schedule for your preferred date/time
15 minutes call duration
•
₹450 online
Consult Now
Video Consult
Schedule for your preferred date/time
15 minutes call duration
•
₹500 online
Consult Now
Services
Submit Feedback
Submit a review for Dr. Bikram Kumar Pradhan
Your feedback matters!
Write a Review
Feed
Nothing posted by this doctor yet. Here are some posts by similar doctors.
Shared 3 years ago • Featured Tip

Ritu Charya
Ritu in Sanskrit means season. As mentioned earlier that ayurveda believes in maintaing health and prevention from disease. India is a land of diversity of seasons. In India there are 6 types of seasons. These are1. Shishir (winter season)

1. Shishir (winter season)
2. Basant (spring)
3. Gresham (summers)
4. Varsha (rainy)
5. Sharad (autumn)
6. Hemant (early winters)
Such a diversity of seasons only occurs in Indian subcontinent. But it can also lead to various troubles if life style is not maintained according to seasons.
First we will discuss the impact of sun on earth and on our body as the basic energy on earth is derived from sun. Sun has the direct impact on the vegetation and every living being. Rays of sun have different impacts on human body and vegetation as the intensity of rays and heat vary from season ro season.
First we will talk about the intensity and effect of sun on our health i.e. when sun rays fall on northern hemisphere (utrayan kaal) and when rays fall on the southern hemisphere it is called dakshiayan kaal.
As the sun rays fall directly on the northern hemisphere, this part of the globe experiences summers and this time there is winters in southern hemisphere and vice versa.

• Uttrayan kaal (Northern solstice)
• Dakshiayan kaal (southern solstice
• Hemant Ritu and shishir Ritu
• Basant Ritu
• Grisham Ritu
• Varsha Ritu
• Sharad Ritu
• Ritu viparyaya (perverted season)

Ritu satmyam
Utrayan kaal (northern solstice)
It is the phase of the earth when sun rays are falling directly on northern hemisphere. The countries above the equator faces summers. In Indian context it is the phase that progress to wards the summer season which falls during the months of January to June. This phase is also known as aadan kaal and is agneye i.e. extremely hot in nature.This phase faces intense rays and heat of the sun. Due to its property rays from the sun makes the air dry and heated and takes away all the coolness present in air. This character of air makes all the moisture in air to dry and air becomes rough. This makes all the animals and plants gain the ruksh (dry) and filled with katu (pungent), tickt (bitter) and kashaya (astringent) rasa (taste). These factors diminishes strength of an individual. More over environment around him also contributes to this factor. His food is also influenced by these factors. You might have noticed that people get tired during summers easily and also loses their weight. There energy levels also decreases and the stamina fades away. According to ayurveda it includes three ritus (seasons) these are shishir, basant and hemant.
Dakshiayan kaal (southern solstice)
This the phase when sun rays fall directly on the southern hemisphere therefore has great heating effects on that phase but in northern hemisphere rays of the sun falls in slanting way. This phase comes between July to December. In this phase northern hemisphere approaches winters as the rays of the sun are falls slanting. During this phase there is good moisture in air and vegetation is also juicy and pulpy. This phase represent growth of body. In this phase there is good amount of growth. Energy levels in individual are high and stamina is at its peak. This phase is also known as visarg kaal. Due to increase in madhur (swet), amal (sour) and lavan (salt) rasa. Body is provided with good nourishment and is important for good growth in the body. In this phase there is also increase in strength in the body. Dryness also disappears from body and the enviornment. According to ayurveda it included three ritus. These are varsha, sharad and hemant.
Hemant Ritu and Shishir Ritu
Referred to as the season that is the beginning of winters. Indian calendar months are magha-phagun-chaitra-vaishakha According to ayurveda in this season, there is quite dusty environment. Visibility is less, due to fog . There is flow of cold breeze coming from northern direction. Due to cold environment rivers start freezing and thus water level decreases. Birds and reptiles start hibernating. Seasonal plants like (priyangu) callicarpa macrophylla, lodhra (symphlocos racemosa), and lavly (cicca acidc Merrih) starts flowering. According to modern calendar it falls in month of November and December as of hemant Ritu and January and February as of shishir Ritu.
Effect of Hemant Ritu and Shishir Rituon body
Jatharagni (digestive fire) get ignited and appetite increases. Due to this capacity body easily digest guru aahar (heavy food). As this lies in dakshiayan phase hence body grows due to increased appetite. Heavy food is not consumed accordingly then this increased metabolism of the body start consuming bodies dhatus therefore leading to weaknesses body.
Lifestyle to be lead in Hemant Ritu and Shishir Ritu

1. Food rich in madhur, amal and lavan rasa should be consumed to satisfy bodies metabolic desires
2. Snigdh food should be consumed so as jatharagni does not start consuming bodies own stored energy.
3. People should exercise regularly. Regular body massage with oil according to individuals prakruti should be done.
4. Stream bath (swedan) should regularly be taken.
5. Person should reside in warm and cozy place and should not directly be exposed to outer cold environment.
6. Body should be properly covered and wrapped with proper warm clothes.
7. Kesar (crocus stavis) and Aguru (aquilaria agallocha) should be applied on body
8. Indulge in sexual activities

Diet
• People who are non vegetarian should eat meat preferably of rat, audak like fish and tortoise, anoop like ox and goat, prasar like vultures, animals flesh which helps in providing good energy.
• Sweet products made from sugarcane extracts like jaggery etc
• Milk and dairy products should be consumed like cheese, butter, ghee etc
• Pithi (made from pulses) products should be taken regularly
• New rice is beneficial for body.
• Hot drinks should be preferred.

Basant Ritu
This season is commonly known as spring season in common language. In this season, breeze flows from south to north direction. Sun is not having intense heat. Hence sun appears reddish in colour. New leaves originate from trees. Old bark of trees gets replaced by new one. Environment is clear and non dusty. Flowers blossoms on trees and there is fragrance in environment. In this Ritu, shlesham (mucous) which had got accumulated in winter season melts off due initiation of increase in temperature. According to modern day calendar it falls in the season of March and April.
Lifestyle

1. Person should exercise regularly during this season.
2. Sleeping in day time is strictly prohibited in this Ritu.
3. Body should regularly be cleaned by following panchkarma procedures like tikshan (strong) Vaman, tikshan Dhumapanam, tikshan Gandusha, and tikshan nasya.
4. One should bathe regularly and should apply some natural fragrance on body.
5. Avoid exposure to direct air.
6. Oils massage should be done.
7. Chandan (santanam album) and aguru (aquilaria agallocha) should be applied on the body.
8. Uptan (facial) should be done
Diet

1. Honey should be consumed daily as it helps in avoiding diseases caused by kapha.
2. Yav (hordeum vulgare) should be taken during basant ritu
3. Godhum (triticum vulgare) should be taken
4. Non vegetarian people should have flesh
5. Asavs, sidhu, mardik, mardvik, madhav and arishtas should be consumed on the regular basis.
6. Shunti (zingiber officinale), nagarmotha (Cyperus rotundus) should be boiled in water and then should be consumed with honey.
7. All cold stuff should be avoided.
8. Snigdh (oily) food stuff should be avoided.
9. Stuff that contains madhur and amal rasa should be avoided.

Grisham Ritu
This season in commonly known as summer season. In Indian calendar it is jyeshtha – ashadha. Sun is hot and penetrating, sun heat is maximum, environment is hot and sky remains clear. Wind is in direct North West direction Air is dry, light, hot, unpleasant day. Moonlight is pleasant. Atmosphere is bright and hot. Effect of moon is negligible. Land becomes hot and dry especially during day time. Water becomes hot and light, very little water in rivers. They are always muddy and meshy, and do not have any current.
Life style

1. People should not do over exertion and excess of physical work
2. Avoid exercise.
3. Should make arrangements to keep one self cool
4. Should avoid outside work during day time
5. Should fan your self with taadh (borasus flabellifer) feather
6. To keep your self cool one should wear ornaments made of utpal (Nyphaea stellata) and lotus
7. Should apply a mixture of chandan and kapur on the body to protect one self from heat.
8. Avoid sexual intercourse everyday.
9. Try to wear soft, light colored and thin clothes made out of cotton
Diet

1. Avoid usage of katu, amal and lavan rasa and products containing these rasa.
2. Drinking of alcohol should be avoided as it has properties which dries up the bodies fluids and makes it week.
3. Consume plenty of fluids which help in combating lost fluid of the body by sweat.
4. Also should consume chilled sweet tasting liquids like panna (extracts of juicy fruits especially of ripe mango) and manth (commonly known as sattu)
5. Consume draksha (vitis vinifera), nariyal (cocus nucifera) should be consumed with water
6. Avoid heavy food stuff and oily food
7. Start taking dairy products.

Varsha Ritu
In this season varun (synonym of rain) and Vayu (considered to be as monsoon) starts flowing, this is very essential for agriculture purpose. In this whole sky gets filled with clouds. Western winds blow. Air is damp and chilled. Rivers are flooded with water. Lotus (Nelumbo nucifera) flowers bloom in rainy season. There is lightening in sky. Thunder sound is quite common in rainy season. Peacock (pavao cristasus) and an insect named indragopa (mutella occidentalis) appears in this season. Rainbow appears in sky after rain. Land is muddy and wet and there is vegetation all over the earth due to enough supply of water. In this season the digestive fire which got decreased in summers gets ignited again. Indian calendar marks this season as shravan-bhadrapada
Life style

1. Should protect yourself from getting wet in rainy season
2. Pragharshan (cleaning body with piece of clothes), Udvartanam, snanam and Dhumapanam should be regularly done.
3. Apply aguru (aquilaria agallocha) on your body.
4. Protect your self from insects like mosquitoes and drum stick insect and animals like snakes, scorpion and rats that might come out of burrows during rainy season.
5. One should perform panchkarma procedure especially Vaman and virechan.
Diet

1. Avoid heavy and oily foods as digestive fire is just better than that of summer season but not at its best
2. Avoid water directly from the well. First one should boil water and then consume it.
3. It has been said to consume all types of anna (wheat etc.) mixed with honey as honey protects vata to get aggravated which is predominant in this season
4. old rice, kanak (triticum vulgare) and yav (hordeum vulgare) should be consumed with krityush (processed in oils or ghee)
5. Should avoid consumption of alcohol
6. On the day of rain one should avoid oily food and vata suppressant food should be consumed.
7. In varsha ritu (rainy season) one should take food full of amal and lavan rasa.

Sharad Ritu
In Indian calendar months for sharad ritu is ashwin- kartik. In this season sky is filled with scanty white clouds and earth is damped with water. Though the sun is hot, the heat effect is normal. Air is damp and hot. Atmosphere is clear. Effect of moon is moderate. Land emanates water vapors remains slightly wet-muddy and covered with lush green grass, water is clear and pure (hansodaka) due to rays of rising star agasti. In this sekaash (saccharum spontaneum), saptahv (alstonia scholaris) and kumud (Nymphaea alba) start blooming. Lotus also blooms in lakes. Kraunch birds are seen flying in air. Hans (anser indicus) are seen in lakes and ponds creating ripples in water.in this seaeon dominat rasa (taste) is lavana (salty).
Life style

• One should avoid heavy food as jathar Agni (digestive fire) is just moderate.
• One should apply usher (veteriveria zizanioides) on the body and then sit in moon light.
• Person should save himself from direct sun light and eastern winds
• Never sleep in day time.
• Clothes should loose and of light colored.
• One should purify his body by virechan and raktmokshan
Diet
• Person should use kashaya, madhur and tickt rasa in this season.
• One should eat shali rice, sathi rice, gehun (triticum vulgare), yav (hordeum vulgare), mung (phaseolus mungo)
• Person should consume sugar products, honey, parval (trichosanthes cucmerina). Amlaki (Emblica officinale) and draksha (vitis vimifera)
• One should avoid heavy foods, curd, oils and alcohol
• Ritu sandhi and its regimen
It is very obvious thing that a ritu (season) would not change suddenly. In between two ritus there is a transitional period which is called ritu sandhi kaalam. In this phase there is a combined effect of both the ritus i.e. one previous one and other which have to come. It is of 14 days duration and consists of last week of the outgoing season and first week of in coming season. In this phase the seasonal regimen of previous season should be gradually omitted and regimen of the forthcoming season gradually introduced. If one does not follow this regimen properly then one can get affected by asatmya janaya roga.

Ritu Viparyaya (perverted season)
When we get the unnatural and unexpected seasonal symptoms, i.e. different symptoms in a season, it is called ritu viparyaya, e.g. in the month on May-June (grisham ritu), we are expecting clear sky with a sharp rays of sun and hot temperature or in the month or January and February (shishir ritu) we get the hot climate. But if we experience, cloudy sky and rains in that month then this is perverted season
Ritu viparyaya is one of the cause in which bodies doshas gets imbalanced thus leads to cause of disease. More over due environmental changes it cause huge damage to human resources like agriculture etc thus ultimately plays part in disturbing human body physiology.

Ritu satmyam
Man is epitome of the universe. Environmental changes always affect the human being. But man responds to the seasonal changes in variety of ways. As an example few people sweat profusely, as of pitta prakruti, in summers then in other people.
Hence it becomes essential to understand that of what prakruti a person is and what effect it has on his health.





1
person found this helpful
Shared 1 year ago • Featured Tip

Your hearing is one of the most important function your body carries out and sometimes you realize that you are losing your sense of hearing, when it is too late to get it back. There are two main reasons for this. One of the reasons is age and the other is when the inner ear's hair cells break down and do not pick up sound well.
Here are 7 ways to safeguard your hearing:
Try to avoid loud places: It is not advisable to go to places where you have to shout to be heard, such as in a street, a concert or a construction site.
Buy low noise rating equipment: The equipments in your house will make sound that you hear the most. Try to avoid these equipments by buying appliances with a low noise rating.
Wear hearing protection at loud places: However, it is true that it is not always possible to avoid loud noises. This is when you need to get hearing protection. Earplugs and earmuffs are two of the best ways to make sure that even when you are in a loud place, your hearing does not get affected. Earplugs and earmuffs generally reduce sound by 15 to 30 decibels, which may be crucial to make sure that later in your life, you do not lose your hearing.
Avoid smoke: Smoking raises your chance of hearing loss. Second hand smoke does the same thing. Therefore, try to avoid, both smoking and secondhand smoking.
Remove earwax properly: Earwax cannot be removed properly using a cotton swab. Instead, you should use an irrigation kit. Remember this as otherwise; the earwax could muffle your hearing.
Avoid medications which reduce hearing: Certain medications increase hearing loss. Therefore, double check with your doctor to make sure your medicines will not make you lose your hearing.
Get your hearing tested: Finally, get your hearing tested as identifying the problem early on can help stop worsen the situation. In case you have a concern or query you can always consult an expert & get answers to your questions!
2789
people found this helpful
Shared 10 months ago • Featured Tip
ECFMU, MS - ENT, MBBS, Certificate in Pediatric Otolaryngology - Head and Neck Surgery, Robotic Surgery Familiarization (France)
Hearing loss is experienced by millions of people these days. Ageing is not the only factor that brings hearing impairment. The causes are many. Certain medications, continuous exposure to loud noise, genetic involvement, injury and some medical conditions may cause hearing loss.
There are quite a few myths that people have come to believe about hearing loss over the years. Since it is such a common phenomenon, here we take a look at the common myths surrounding hearing loss.
Myth no. 1: Hearing loss is exclusive to elderly.
Fact: As said before, hearing loss can be an outcome of various causes. Nearly half of the people suffering from the same are below the age of 55 years. No matter what your age is, you must always get your ears checked, especially if you are feeling that are you missing things.
Myth no. 2: Diagnosing hearing loss is easy.
Fact: Most people do not come to know about the condition until it gets worse. Also, your physician never really checks for hearing loss symptoms in a general check-up unless you ask for it specifically.
So, always get a check-up done, like you do for other probable diseases.
Myth no. 3: There's no effective solution for hearing loss.
Fact: Like there have been advancements in the medical field for everything else, there are aids available these days that improve your hearing and have finer adjustments for noise adaptation. Also, there are certain other procedures and surgeries that have proved to improve the condition in many.
So, seek help as soon as possible.
Myth no. 4: The sounds aren't loud enough; my ears are healthy and fine.
Fact: If there is a problem you're experiencing with hearing, you have got to accept that and get it treated. Avoiding a certain condition will only get things worse for you.
Also, hearing aids are no more a stigma. Ear aid devices have designs similar to earphones these days, which are comfortable enough to wear. Ignoring a medical condition or inability to accept the same would only do more harm instead of making things fine.
In case you have a concern or query you can always consult an expert & get answers to your questions!
3896
people found this helpful

MBBS, Diploma in Otorhinolaryngology (DLO), DNB (ENT)
ENT Specialist, Bangalore
There are different reasons and different types of tinnitus Usually tinnitus means ringing sound in ear . That happens due to nerve weakness. Other reasons are buzzing sound or insect fluttering sound are due to wax, or infection in ear or due to cold So if swimming caused the tinnitus it is likely due to infection. Hence once infection settles it is possible to swim provided ear drum is normal So consult your doctor and find out
1
person found this helpful
Asked for male, 27 years old from Solapur

MASLP, Bachelor of Audiology & Speech Language Pathology (B.A.S.L.P), DHLS
Dear, before proceeding kindly get your hearing testing done which is audiometry by audiologist then we can discuss on further treatment options. Let me know if it helps. Thanks.
1
person found this helpful
Asked for male, 25 years old from Kupwara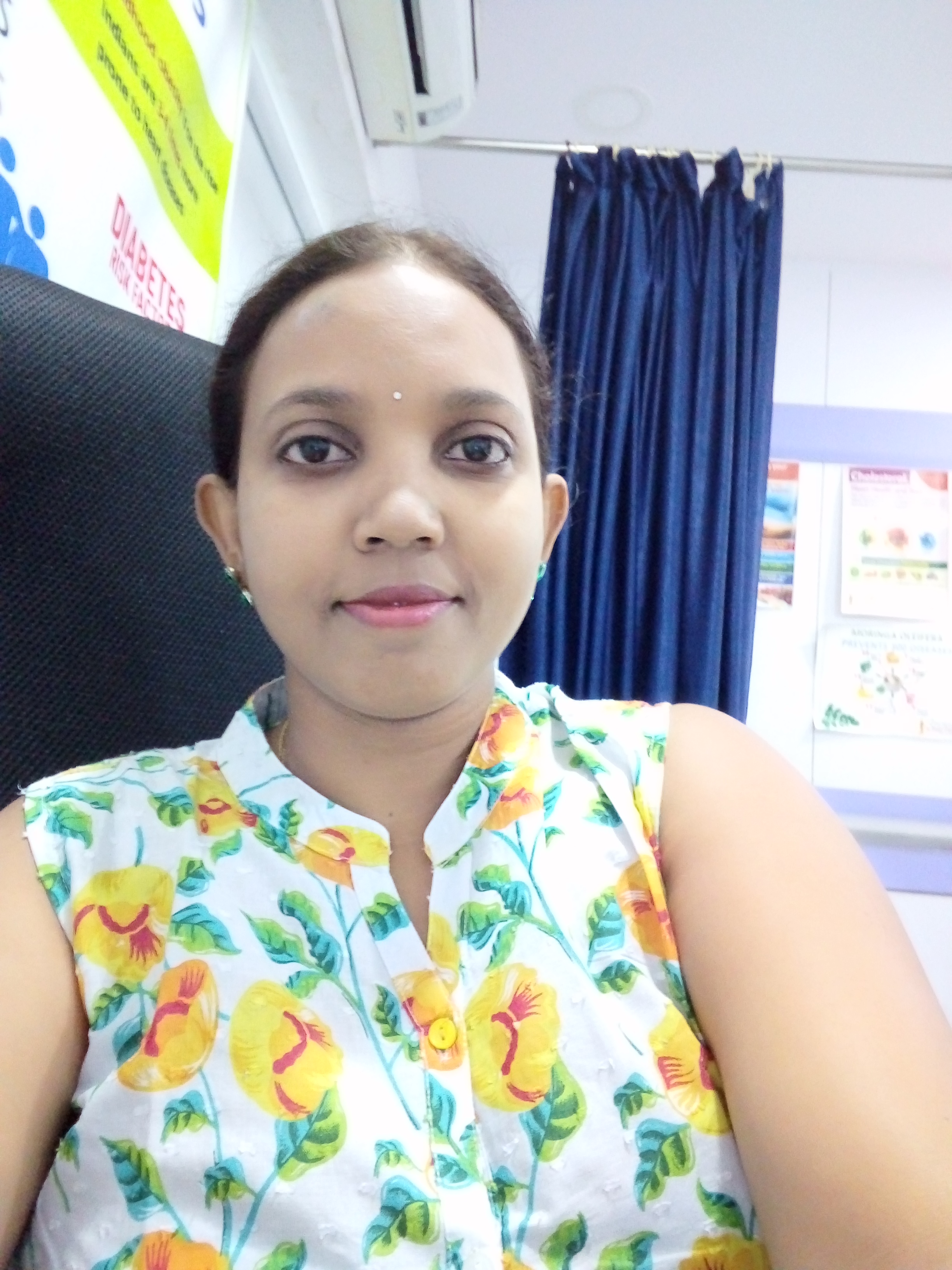 M. Sc. Foods, Nutrition & Dietetics, B.Sc-Home Science
Dietitian/Nutritionist, Visakhapatnam
Immediately consult a doctor for your hearing impaired. Weakness may leave you without energy to carry out day-to-day activities, drowsy or tired, sluggish, and uninterested. Other symptoms include excessive sweating, loss of appetite, difficulty concentrating, and difficulty falling asleep. You can feel weak due to lack of essential nutrients, not getting enough sleep, a weak immune system, excessive drinking, skipping meals, emotional stress, and too much physical labor. Persistent weakness can be caused by health problems like anemia, arthritis, hypothyroidism, a sleep disorder, cancer, chronic fatigue syndrome, diabetes and heart disease. In these cases, it is very important to find out the exact cause behind your weakness. To feel energetic and refreshed in life, you must exercise daily for at least 30 minutes, maintain your ideal body weight, follow a good diet, sleep properly, drink water throughout the day to keep your body hydrated, avoid alcohol and stop smoking. Whenever you feel weak, eat one or two bananas. You can also try a banana shake or smoothie. To help strengthen your body and keep from feeling weak, eat a ripe banana with one tablespoon of honey twice daily. Soak two almonds, one dried fig, and a few raisins in water overnight. In the morning, remove the almonds, figs and raisins and drink the water. Peel and eat the almonds, followed by the fig and raisins. Also, carry roasted almonds with you and whenever you feel fatigue or weak, eat some to get instant energy. Whenever you have weakness, drink a cup of warm milk with one teaspoon of honey mixed in it. You can also boil two to three figs in one cup of milk. Eat the boiled figs and drink the milk to gain strength. Alternatively, add one teaspoon of clarified butter to a glass of warm milk. Drink it twice daily to cure weakness caused by excessive loss of blood. Also known as amla, indian gooseberry is a highly nutritious fruit that can improve your energy level. It is a good source of vitamin c, calcium, protein, irons, carbohydrates, and phosphorous. Simply eating one indian gooseberry daily can strengthen a weak immune system.
1
person found this helpful
Shared 3 years ago • Featured Tip

Fellowship, cosmetic dermatology, Fellow in cosmetic dermatology & lasers, Cosmetic Dermatology & Lasers, Post Graduation In Dermatologist, MBBS Medicine
Brides & Grooms snack on fruits & nuts & hydrate with water,tender coconut water. Sleep for 6 hrs, moisturise & dont forget your sunscreen.
Asked for male, 62 years old from Mumbai

MBBS
General Physician, Ahmedabad
Yes. Audiometry is compulsary. It will tell you exactly that you are having hearing loss or not. Consult ent specialist //for cleaning-wax removal. Your symptoms can also be due to nasal congestion.
1
person found this helpful
Asked for male, 27 years old from Delhi

MBBS
General Physician, Chandigarh
You already have got operated on right ear and must be aware of its advantages by now I think you should follow your doctor's advise and get it done for the left ear also and any doubts you can clear with your doctor only who is going to operate on you.
View All Feed