Videos (1)
Personal Statement
I want all my patients to be informed and knowledgeable about their health care, from treatment plans and services, to insurance coverage.
...more
I want all my patients to be informed and knowledgeable about their health care, from treatment plans and services, to insurance coverage.
More about Dr. Bhupesh Kumar
I specialise in Migraines, Headaches, Sleepdisorders, Seizures and Epilepsy
Info
Education
MBBS Bachelor of Medicine and Bachelor of Surgery - University of Australia, Australia - 2011
MD Medicine - University of Australia, Australia - 2013
DNB Neurology - National Board of Examination - 2015
Languages spoken
English
Hindi
Awards and Recognitions
Awarded for the Best Paper on "Migraine Prevention in adulthood" at American Academy of Neurology
Professional Memberships
Fellow American Academy of Neurology
Location
Book Clinic Appointment with Dr. Bhupesh Kumar

C6/6106, Gate Number 5 Road, Opposite DPS school, Vasant Kunj, Delhi

,

Delhi
Get Directions
Consult Online
Text Consult
Send multiple messages/attachments. Get first response within 6 hours.
7 days validity
•
₹300 online
Consult Now
Phone Consult
Schedule for your preferred date/time
10 minutes call duration
•
₹400 online
Consult Now
Video Consult
Schedule for your preferred date/time
5 minutes call duration
•
₹500 online
Consult Now
Services
Submit Feedback
Submit a review for Dr. Bhupesh Kumar
Your feedback matters!
Write a Review
Patient Review Highlights
"Saved my life"
1 review
"Very helpful"
13 reviews
"knowledgeable"
4 reviews
"Well-reasoned"
2 reviews
"Prompt"
2 reviews
"Thorough"
1 review
"Professional"
2 reviews
"Sensible"
1 review
Reviews
Uma Kumari
Oct 19, 2018
Dr. Bhupesh is so experienced and qualified he diagnosed my headache and cervical issue within seconds and gave me immense relief with the medications, also he changed the entire course of existing medications and replaced them with effective ones, his clinic is also very cozy and gives a homely feeling... definitely a true doctor with brilliant knowledge.
Sunil Mishra
Oct 17, 2018
Dr. Bhupesh is wonderful, he instantly diagnosed my migraine, I was worried may be I have some complicated issue but he re-assured me and prescribed me the migraine dosage and next day my headches were gone as if it was Magic! wonderful Doctor and very calm and explains everything in detail.
Karan
Oct 18, 2018
He was the only doctor who could properly diagnose my issue. I was having severe migraine attacks from past 1 year and he helped me control them by identifying the trigger. He listens to the patients very carefully. I strongly recommend visting him in case of treatment
Cen Jamir
Oct 17, 2018
Dr. Bhupesh had a look at my condition, I was suffering from Migraine and Headaches with facial pains, but he explained me everything and prescribed me some medications that helped with my migraine, amazing doctor with immense knowledge.
Vijay Singu
Oct 18, 2018
Dr Bhupesh is a very good doctor and is extremely committed.He is very respectful towards his patients - a quality I deeply appreciate. He is not only a very sharp and knowledgeable Doctor, he is a wonderful human being too.
Charu
Jan 5, 2019
It was pleasure meeting him. He explained about migrane and prescribed medicine also told me to do meditation and yoga to prevent migrane. He asked to maintain a log book that let me know the triggers of migrane
Richa
Oct 19, 2018
Dr.Bhupesh is very experienced and the treatment provided by him was very effective. His diagnosis was on point and right first time. He listened to the issue patiently was very amicable.
Suresh Singh
Oct 18, 2018
I was suffering from cluster headaches for long but the doctor is so good that he got the same rectified in no time , always patient and calm
Ajay
Nov 5, 2018
I found the answers provided by the Dr. Bhupesh Kumar to be knowledgeable. Tnk u sir
Verified
Feb 18, 2019
Good
Feed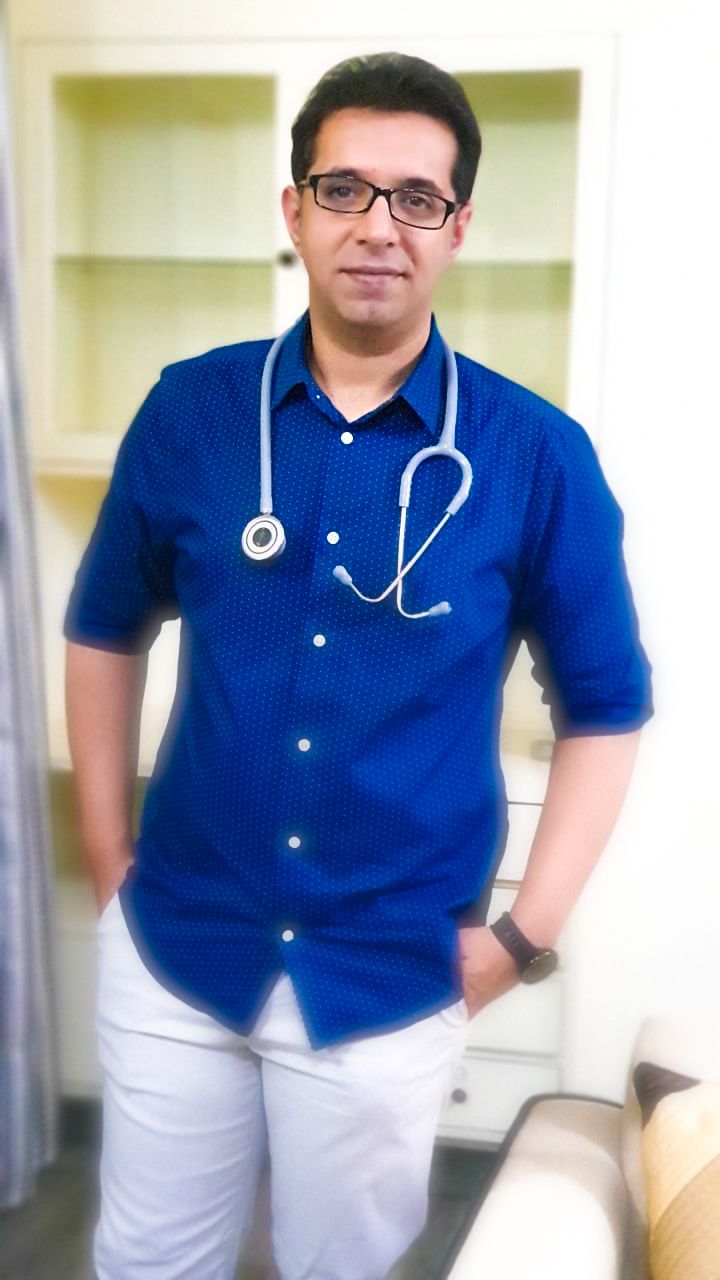 MBBS Bachelor of Medicine and Bachelor of Surgery, MD Medicine, DNB Neurology
Epilepsy is a neurological disease which is characterised by recurring epileptic seizures. These seizures can be brief or can persist for prolonged periods. Vigorous episodes which last long can result in physical injuries such as broken bones.
Causes of Epilepsy
The cause of this condition isn't very evident; however, most medical practitioners attribute epileptic seizures to brain injury, tumours, infections in the brain or birth defects. Some doctors believe that epilepsy is caused due to genetic mutations and is an outcome of abnormal activity of cells in the brain. Other causes for this condition can be alcohol or narcotics withdrawal and electrolyte problems.
Symptoms
Repeated seizures
Impaired memory
Bouts of fainting
Short spans of blackout
Sudden bouts of blinking and chewing
Inappropriate repetitive movements
Types of Seizures
A seizure, also known as fit, is usually a brief episode characterised by uncontrollable jerking movement and loss of awareness due to abnormal neuronal activity in your brain. A collective occurrence of these seizures causes epilepsy.

There are three types of seizures an epileptic person usually encounters.
Idiopathic: This kind of seizure has no apparent cause
Cryptogenic: The doctors believe that there is a cause for the seizure but cannot detect it
Symptomatic: These seizures occur due to a reason.
Medication: Medication is the most common treatment in case of epilepsy. Drugs taken on a regular basis can stop the seizure partially. But in very severe cases, they seem to have no effect at all.
Surgery: For symptomatic seizures which are caused due to abnormal brain function, surgery can be a way to get rid of seizures. In some minor cases, nerve stimulation in the brain and special diets can be prescribed to control the epileptic seizures.
Five facts about epilepsy you need to know:
Epilepsy is not psychosis or madness and can be treated easily
Popular celebraties with epilepsy include Aristotle, Alfred Nobel, Alexander the great, Sir Isaacs Newton, Martin Luther and Julius Caesar etc.
Woman with epilepsy can have a normal pregnancy
Newer medicines for epilepsy are effective and very safe
Surgery can cure epilepsy in some patients.
2
people found this helpful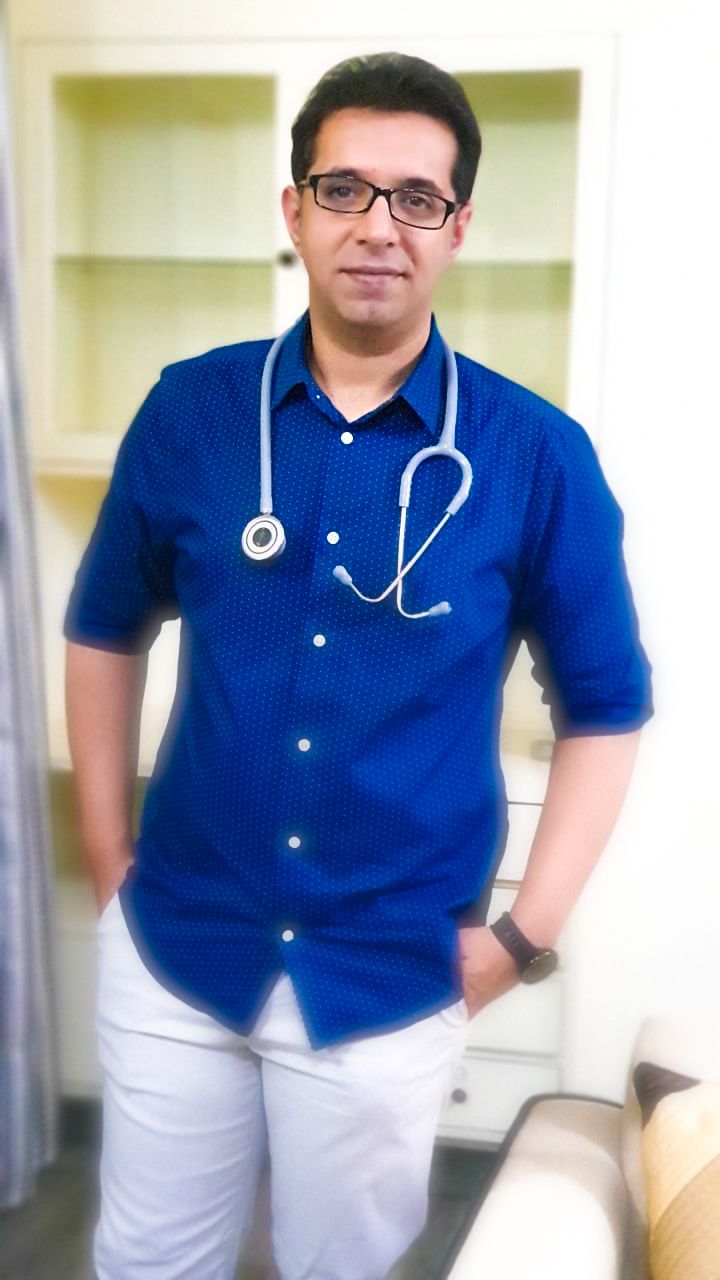 MBBS Bachelor of Medicine and Bachelor of Surgery, MD Medicine, DNB Neurology
Alzheimer's Disease is a neurological problem that is characterised by a cognitive decline and memory loss. It is a type of neurodegenerative dementia. The symptoms of Alzheimer's Disease include not being able to absorb and retain new information, lack of reasoning and judging, not being able to take on complex tasks, impaired visuospatial abilities, problems in reading, writing and speech, among many others. If a person has at least two of these symptoms in a debilitating manner, then the diagnosis can be made in favour of Alzheimer's Disease. The main causes of Alzheimer's are shrinkage of the brain size and death of the brain cells. The immune system is also said to trigger this neurodegenerative disease. Let us find out what medical science has found so far.
1. Connections: Many a times, in Alzheimer's disease, the memory and behaviour of the person changes because the brain is unable to make proper neural connections which can lead to memory loss of how a person behaved and the elements that formed the basis of the patient's cognition. Apparently, the immune system behaves in the same way within the brain and blocks the connection. This happens because there is constant communication between the brain and immune system along neurological lines, which is where the disease first emanates.
2. Inflammation: The brain is prone to inflammation or swelling that is not the normal kind. This inflammation happens as a result of the activation of the infection fighting neurotransmitters and the chemical changes that happen in the brain when an infection strikes. The inflammation usually happens in the plaques or clumps which the brain tries to protect. These clumps are made up of a protein called Amyloid. The immune system is responsible for creating this inflammation in the brain of the patient.
3. Pattern Recognition Receptors: Many of these receptors work in different manners and cooperate with each other to create a response in the brain. These PRRs can be found in the brain plaques, and they develop the signs of danger which further fuels the inflammation in the brain as a matter of protection.
4. Activation of Cells Linked with the Immune System: When the PRRs begin to respond, it basically activates the immune system and the cells of the same. This is the basic reaction that causes the changes in brain which then leads to the attachment of the protein to the tissue that is diseased, in which case Alzheimer's Disease starts. The inflammation that we had spoken about earlier basically happens in the nervous tissue.
It is important to recognise and act on the initial signs of Alzheimer's Disease before it progresses beyond one's control.
2750
people found this helpful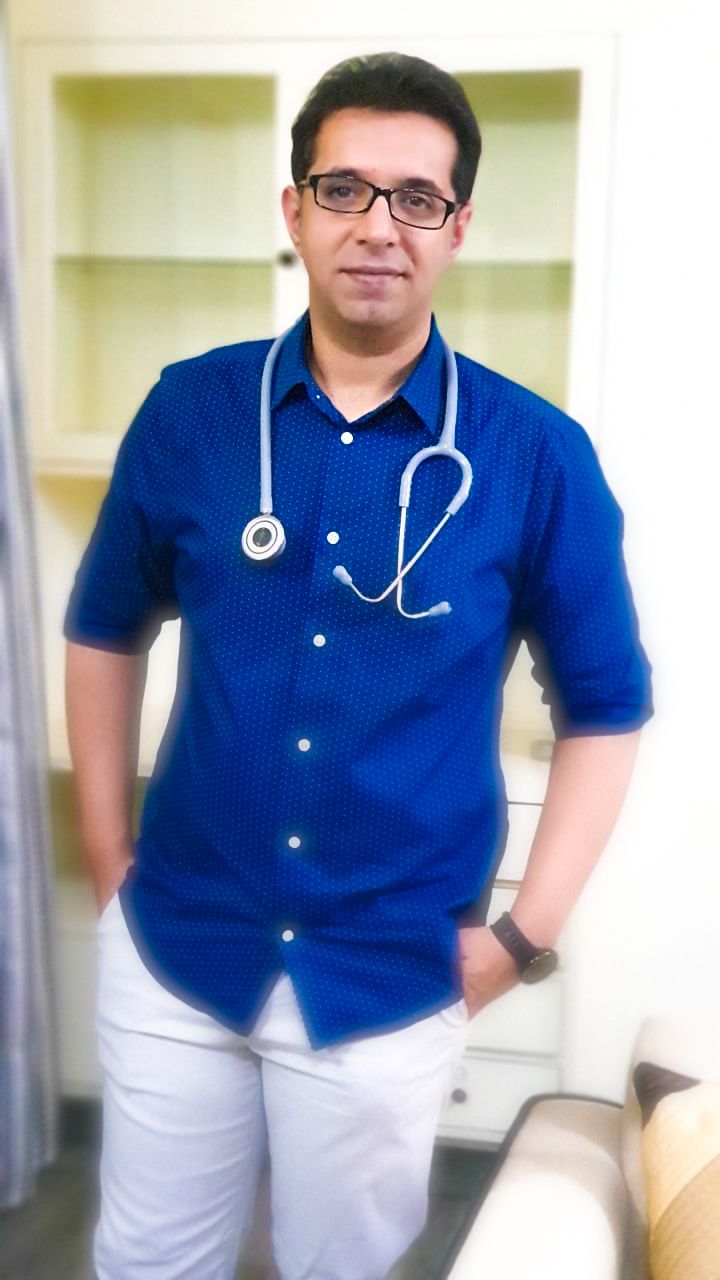 MBBS Bachelor of Medicine and Bachelor of Surgery, MD Medicine, DNB Neurology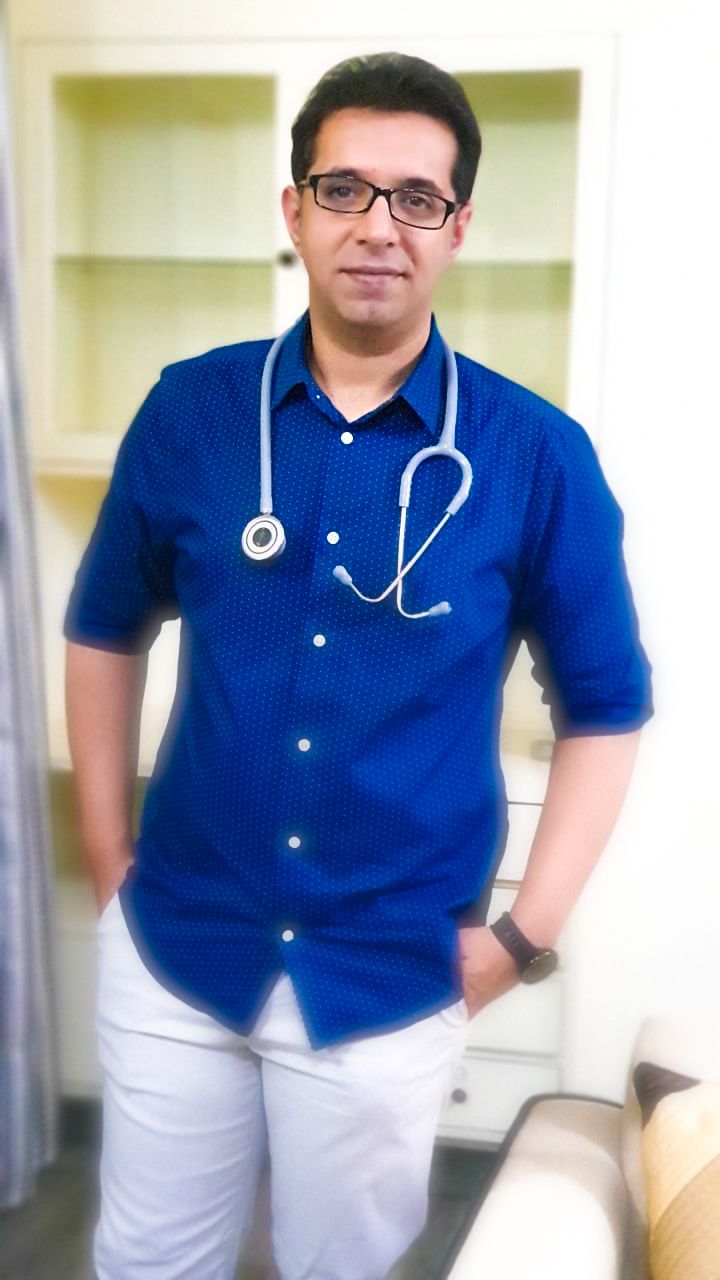 MBBS Bachelor of Medicine and Bachelor of Surgery, MD Medicine, DNB Neurology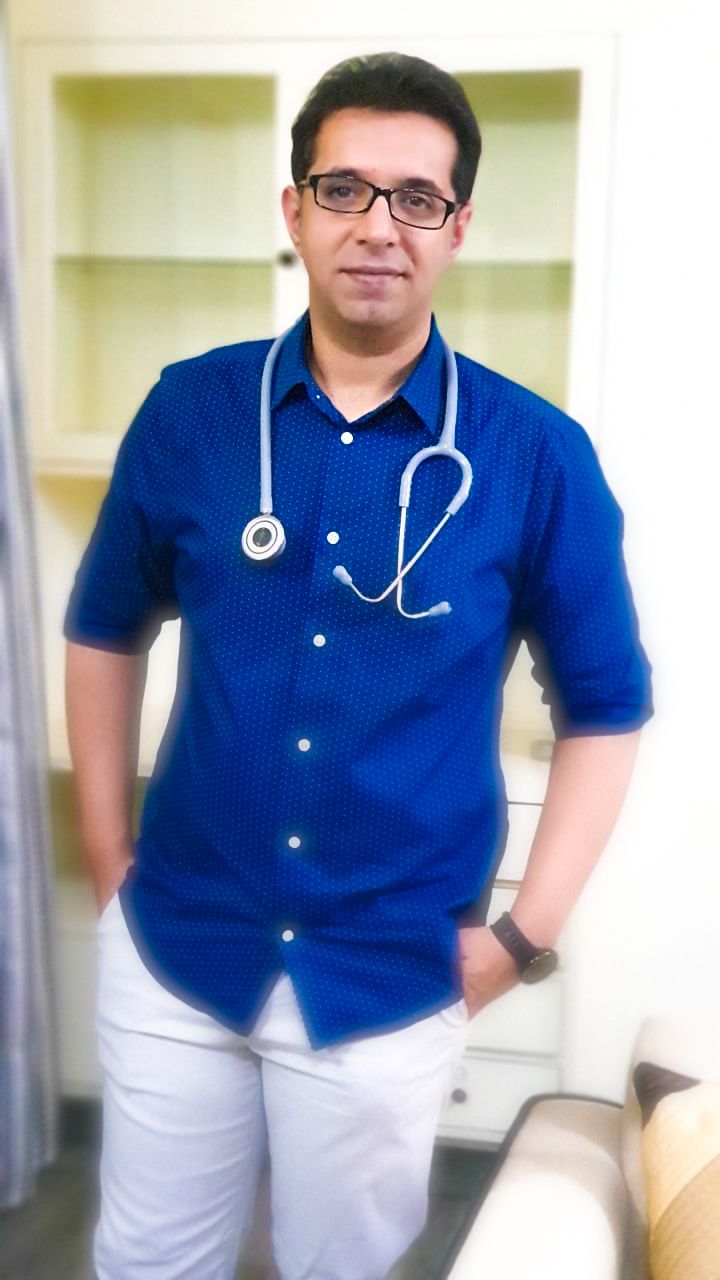 MBBS Bachelor of Medicine and Bachelor of Surgery, MD Medicine, DNB Neurology
It can't be migraine if it's happening everyday, migraine headaches are trigger based (please see video on my page). If this is happening everyday, it has to be related to some other issues, please show to a nearby neurologist to get urself thoroughly evaluated.
1
person found this helpful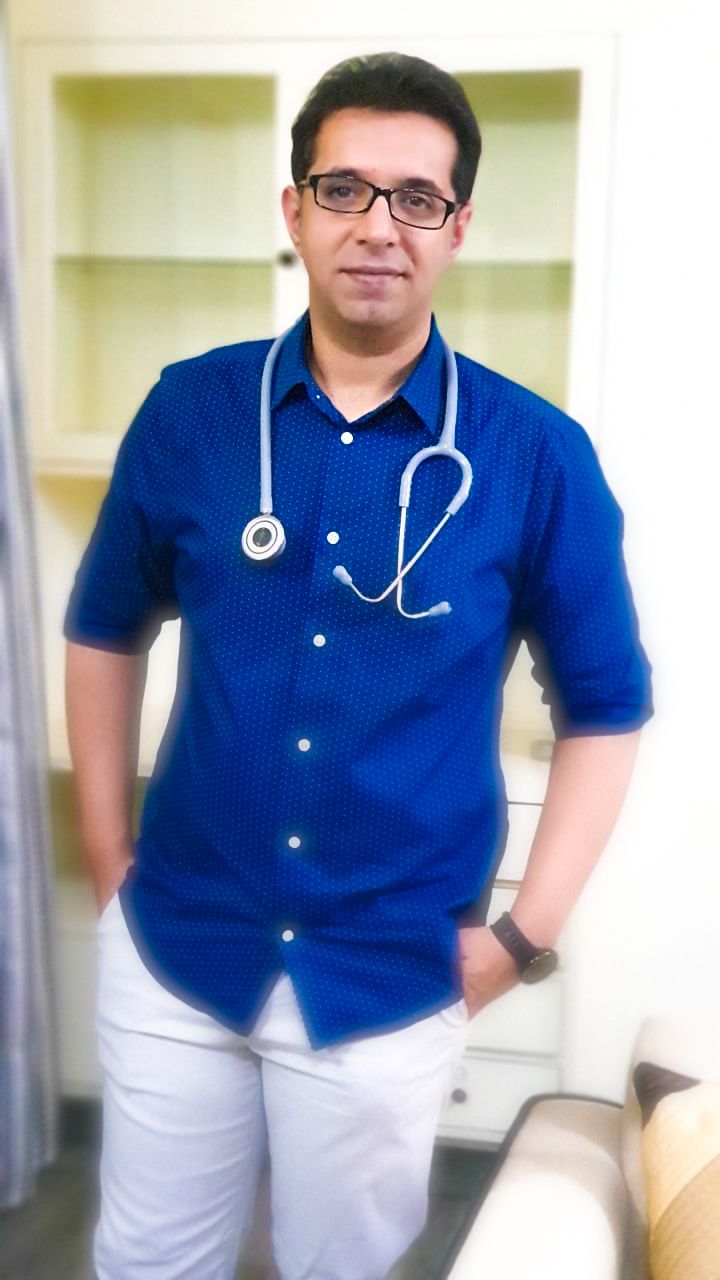 MBBS Bachelor of Medicine and Bachelor of Surgery, MD Medicine, DNB Neurology
The medications you are using: propanolol is for preventive migraine attacks naproxen is a pain killer flunarizine is again used in cases of preventive migraine attacks even after taking this your having headaches that means something is wrong somewhere that needs to be properly nd clinically evaluated by a neurologist. My advice would be to consult a nearby neurologist to get treated properly.
1
person found this helpful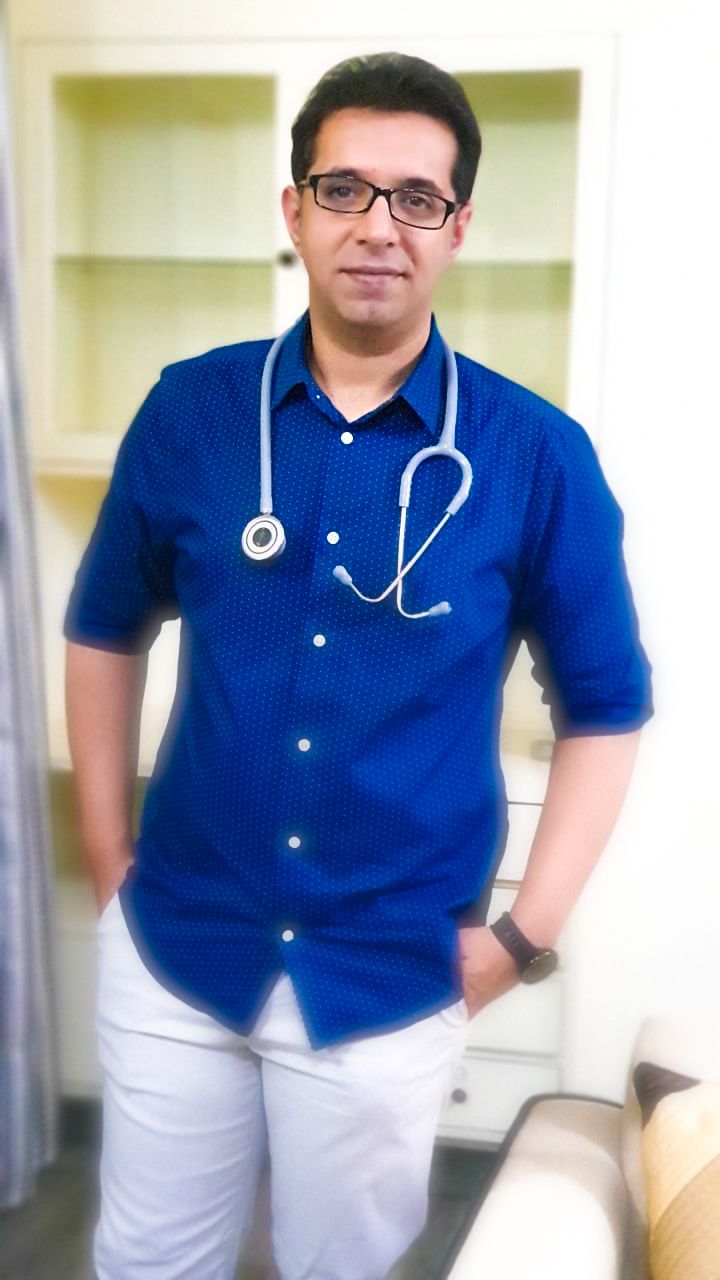 MBBS Bachelor of Medicine and Bachelor of Surgery, MD Medicine, DNB Neurology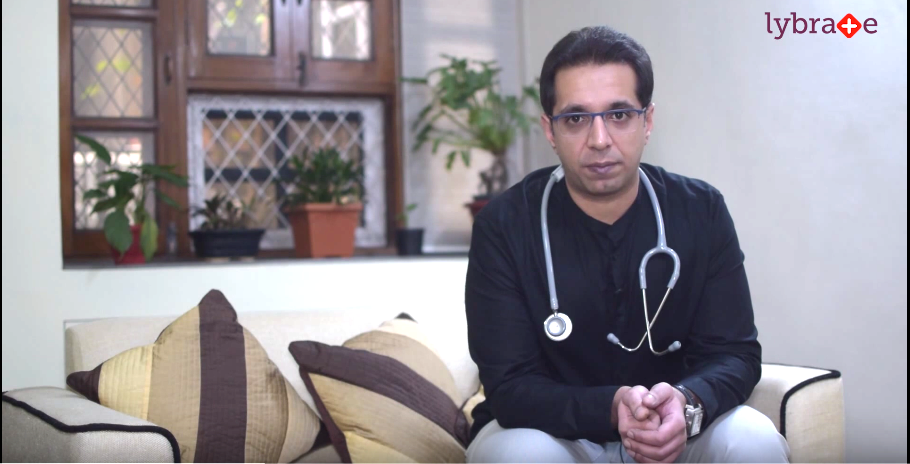 2822
people found this helpful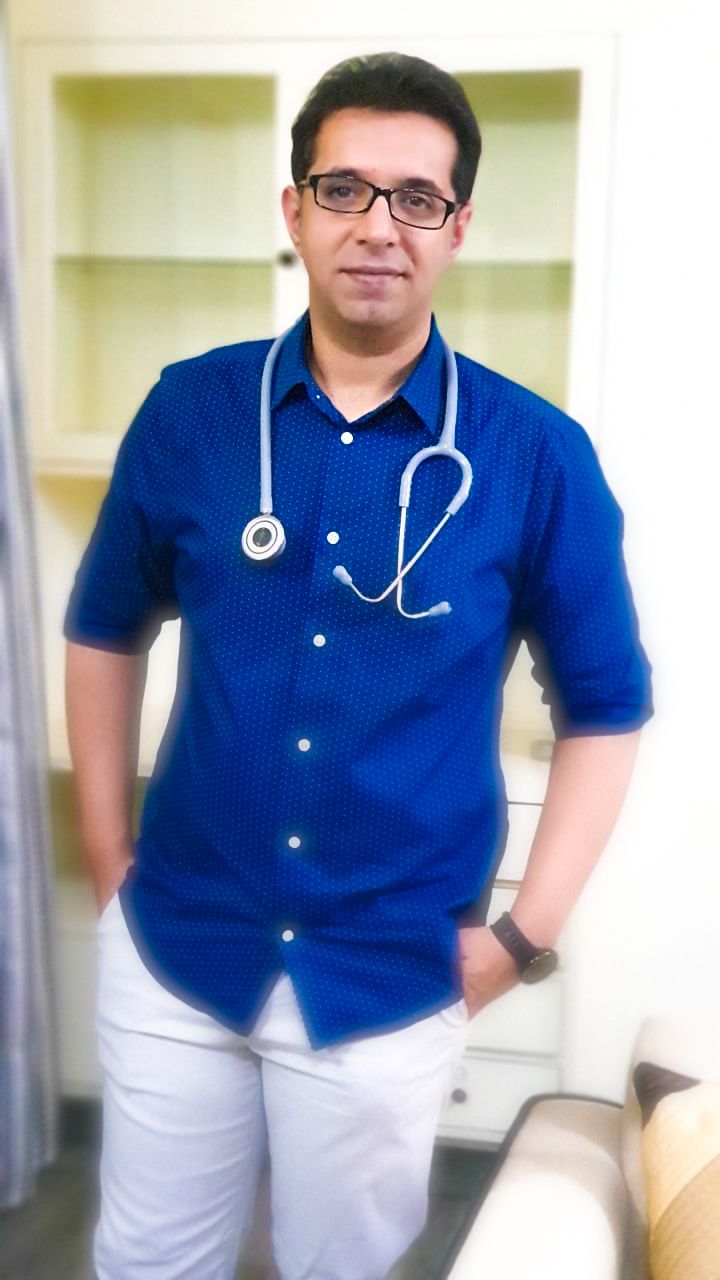 MBBS Bachelor of Medicine and Bachelor of Surgery, MD Medicine, DNB Neurology
Whether it's a child or a grown-up, difficulty in concentrating is often experienced by many people. While, people tend to brush off this particular problem to be nothing worth being concerned about, but sometimes, there may be a more serious underlying issue for which concentration problem is only a mere symptom. Yes, difficulty in concentrating can be a sign of a neurological disorder. Keep on reading to know more about neurological disorder, its symptoms, and treatment.
Reasons behind difficulty in concentrating
Inability to focus properly is a periodic and normal occurrence for many. While sometimes it is the emotional stress or physical tiredness that is responsible for it, at times it is the outcome of hormonal changes in the body, such as during pregnancy or menopause that causes it. However, when experienced in severe degrees, it may be a characteristic of a serious psychological condition called neurological disorder. Affecting both adults and the children, the neurological disorder can be a serious threat if not treated at the right time.
Neurological disorder
Neurological disorder refers to any condition that happens due to the dysfunction of the nervous system or the parts of the brain. Depending on the location of the damage to the nerve or in the spinal column or the brain, different areas controlling the vision, movement, thinking or hearing can be severely affected. The decreased ability to focus on something or loss of concentration power being one of the many symptoms of neurological disorders among the various complications it causes.
Causes behind neurological disorder
Many reasons lead to neurological disorder or its associated symptoms like difficulty in focusing. From lifestyle-related issues to nutrition related causes, physical injuries to some infections, complications during childbirth, and genetics to environmental influences, numerous factors can be responsible for such disorder. Depending on the type of neurological disorder, the symptoms can vary from to another, while for some difficulty concentrating can be a symptom, for some, the symptoms can be more of physical difficulties such as problems in walking or difficulty speaking or seeing, etc.
Dealing with difficulty concentrating
Once the cause of the neurological disorder is determined, there are various treatment options, offered by the doctors. To deal with the neurological disorder as the cause of difficulty concentrating one may need medications and treatment provided by the medical professionals. However, there are a few tips that one can keep in mind, such as minimizing multitasking and focusing on one single thing or thought at one time or dividing tasks into small steps, etc.
Difficulty in concentrating means the ability to focus on thoughts or action decreasing. In case one experience this issue on a long term basis or excessively, visiting the neurologist as soon as possible should be the best thing to do.
1
person found this helpful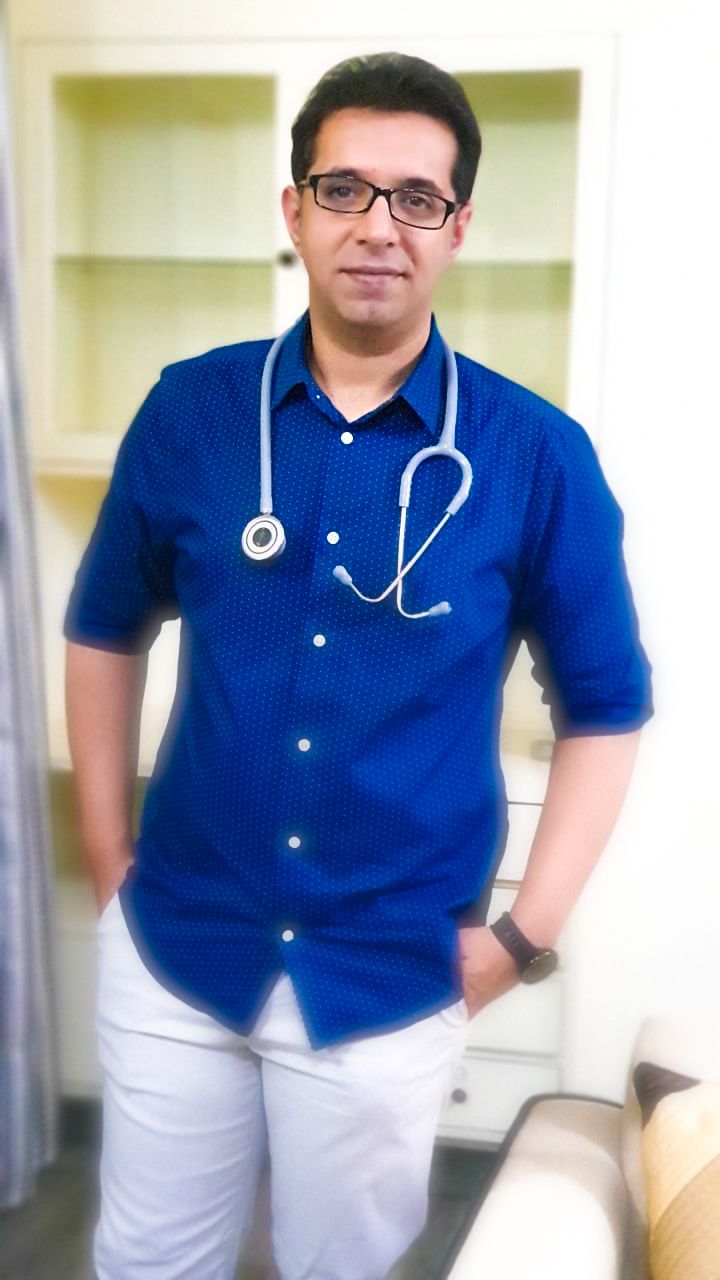 MBBS Bachelor of Medicine and Bachelor of Surgery, MD Medicine, DNB Neurology
Headaches and migraines can vary drastically depending on their duration, specific symptoms and the person they are affecting. The more you know about your specific type of headache or migraine, the better prepared you will be to treat them—and possibly even prevent them. The two types of migraine are-
Migraine without aura: The majority of migraine sufferers have Migraine without Aura.
Migraine with aura: Migraine with Aura refers to a range of neurological disturbances that occur before the headache begins, usually lasting about 20-60 minutes.
Symptoms of migraine vary and also depend on the type of migraine. A migraine has four stages: prodrome, aura, headache and postdrome. But it is not necessary that all the migraine sufferers experience all the four stages.
Prodrome: The signs of this begin to appear a day or two days before the headache starts. The signs include depression, constipation, food cravings, irritability, uncontrollable yawning, neck stiffness and hyperactivity.
Migraine Aura: Auras are a range of symptoms of the central nervous system. These might occur much before or during the migraine, but most people get a migraine without an aura. Auras usually begin gradually and increase in intensity. They last for an hour or even longer and are
Visual: Seeing bright spots, various shapes, experiencing vision loss, and flashes of light
Sensory: Present in the form of touch sensations like feeling of pins and needles in the arms and legs
Motor: Usually related with the movement problems like the limb weakness
Verbal: It is related with the speech problems
Headache: In case of a migraine attack one might experience:
Pain on both sides or one side of the head
Pain is throbbing in nature
Sensitivity to smells, sound and light
Vision is blurred
Fainting and lightheadedness
Postdrome: This is the final phase of the migraine. During this phase one might feel fatigued, though some people feel euphoric.
Red flags that the patient may be having underlying serious disorder not migraine
Onset of headaches >50 years
Thunderclap headache - subarachnoid haemorrhage
Neurological symptoms or signs
Meningism
Immunosuppression or malignancy
Red eye and haloes around lights - acute angle closure glaucoma
Worsening symptoms
Symptoms of temporal arteritis
These patients require CT scan / MRI or CSF examination. Most Migraine patients do not need these tests.
Diagnosis of Migraine: Usually migraines go undiagnosed and thus are untreated. In case you experience the symptoms regularly then talk to the doctor, who evaluates the symptoms and can start a treatment. You can also be referred to a neurologist who is trained to treat the migraines and other conditions. During the appointment the neurologist usually asks about the family history of headaches and migraines along with your symptoms and medical history.
The doctor might advise for some tests like:
Blood Tests: These reveal problems with the blood vessel like an infection in the spinal cord and brain.
CT scan: Used to diagnose the infections, tumors, brain damage, and bleeding that cause the migraines.
MRI: This helps to diagnose the tumors bleeding infections, neurological conditions, and strokes.
Lumbar Puncture: For analyzing infections and neurological damages. In lumbar puncture a thin needle is inserted between the two vertebrae to remove a sample of the cerebrospinal fluid for analysis.
Migraine treatments can help stop symptoms and prevent future attacks.
Many medications have been designed to treat migraines. Some drugs often used to treat other conditions also may help relieve or prevent migraines. Medications used to combat migraines fall into two broad categories:
Pain-relieving medications. Also known as acute or abortive treatment, these types of drugs are taken during migraine attacks and are designed to stop symptoms.
Preventive medications. These types of drugs are taken regularly, often on a daily basis, to reduce the severity or frequency of migraines.
Your treatment strategy depends on the frequency and severity of your headaches, the degree of disability your headaches cause, and your other medical conditions.
Some medications aren't recommended if you're pregnant or breast-feeding. Some medications aren't given to children. Your doctor can help find the right medication for you.
2571
people found this helpful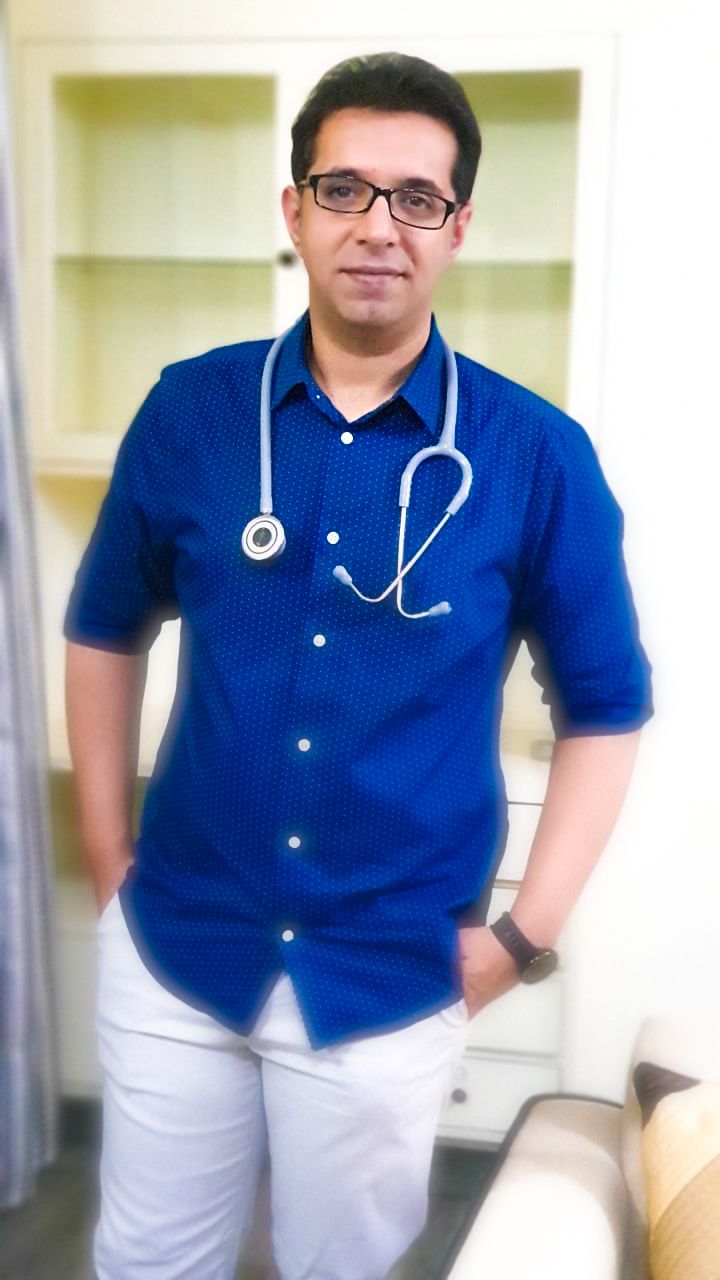 MBBS Bachelor of Medicine and Bachelor of Surgery, MD Medicine, DNB Neurology
Hello you have done extensive screening of hiv exposure and detection, all these tests are very much conclusive and on point so do not worry you not hiv infected. Regards,
1
person found this helpful
View All Feed