Personal Statement
Dr. Awasthy is a clinical oncologist with 20 years of combined clinical-practice and clinical-research experience. She has been involved in medical treatment and radiation therapy of soli...
...more
Dr. Awasthy is a clinical oncologist with 20 years of combined clinical-practice and clinical-research experience. She has been involved in medical treatment and radiation therapy of solid tumors, and lymphomas. After 12 years at the All India Institute of Medical Sciences, New Delhi, she moved into the private sector, and has been practicing oncology in major private hospitals in Delhi. Her research responsibilities have included developing, designing and conducting oncology clinical trials, for the pharmaceutical industry and for academic institutions. She has published in peer reviewed journals, and has made multiple presentations at national and international oncology conferences. She has held leadership positions in the industry, organizing and managing both oncology research and global drug development. Among other things, this has included the planning of oncology biomarker research capabilities for a network of oncology hospitals in India. Her responsibilities have included oncologist group engagement activities at an international level, development of research committees and ethics committee systems and processes, following the requirements of the US FDA in an Indian setting.
More about Dr. Bhawna Awasthy
Dr. Bhawna Awasthy is an experienced Oncologist in Vasant Kunj, Delhi. She has done MBBS. You can meet Dr. Bhawna Awasthy personally at Indian Spinal Injuries Center in Vasant Kunj, Delhi. Book an appointment online with Dr. Bhawna Awasthy and consult privately on Lybrate.com.

Lybrate.com has an excellent community of Oncologists in India. You will find Oncologists with more than 25 years of experience on Lybrate.com. You can find Oncologists online in Delhi and from across India. View the profile of medical specialists and their reviews from other patients to make an informed decision.
Info
Education
MBBS - Maulana Azad Medical College,New Delhi - 1989
DNB - Radiotherapy - University of Delhi, 1999 MD - Oncology - University of Delhi - 2001
Professional Memberships
Delhi Medical Council
Medical Council of India (MCI)
Location
Book Clinic Appointment with Dr. Bhawna Awasthy
Sector C, Vasant Kunj. Landmark: Near Vasant Valley School & Opposite Vasant Kunj Police Station, Delhi

,

Delhi
Get Directions

Sector B, Pocket 1, Aruna Asaf Ali Marg,Vasant Kunj

,

Delhi
Get Directions




Services
Submit Feedback
Submit a review for Dr. Bhawna Awasthy
Your feedback matters!
Write a Review
Feed
Nothing posted by this doctor yet. Here are some posts by similar doctors.
MBBS, DNB, Diploma Dyslipidemia, CCEBDM, CCMTD, Diploma Endocrinology, Cleveland Clinic Advanced Certificate Course In Diabetes, PGCDM (Practical Guidance on Comprehensive Diabetes Management)
General Physician, Gurgaon
Respected lybrate-user hi nothing serious presently but try to keep mobile at least 6-8 feet away for sound sleep and during daytime also don't keep mobile in close proximity of breast particularly to avoid unnecessary hazards dear.
महिलाओं को होने वाले कैंसरों में सर्वाइकल कैंसर प्रमुख है. ये कैंसर महिलाओं में योनि से गर्भाशय की ओर एक संकीर्ण खुलाव जिसे गर्भाशय ग्रीवा भी कहते हैं, में जन्म लेता है. महिलाओं में इसकी गंभीरता का अनुमान इसी से लगाया जा सकता है कि यह दुनियाभर की महिलाओं में होने वाला दूसरा सबसे आम प्रकार का कैंसर है. भारतीय महिलाओं में कैंसर से होने वाली मृत्यु में सर्वाइकल कैंसर दूसरा कारण रहा है. दुर्भाग्य से, भारत के परिप्रेक्ष्य में तो यह महिलाओं के लिए काफी गंभीर स्थिति पैदा करता है. इसमें सबसे ज्यादा चिंता का विषय तो यह है कि इस बीमारी को लेकर महिलाओं में जागरूकता का घोर अभाव है. हालांकि इंस्पेक्शन स्क्रीनिंग्स, जो प्राथमिक स्वास्थ्य कर्मचारी भी कर सकते हैं, के आगमन से सर्वाइकल कैंसर के मामले कम दर्ज किये जा रहे हैं. आइए सर्वाइकल के लक्षणों को जानें ताकि इस विषय में जागरूकता फैल सके.

सवाईकल कैंसर के लक्षण-
कैंसर से पहले कोशिकाओं में होने वाले बदलावों और सर्विक्स के शुरूआती कैंसर आम तौर पर कोई लक्षण नहीं दिखाते. इस वजह से पैप और एचपीवी टेस्ट्स की नियमित स्क्रीनिंग करवाते रहने से कोशिकाओं में बदलाव का पता लगाया जा सकेगा और कैंसर को बनने या बढ़ने से भी रोका जा सकता है. बीमारी के अग्रिम चरण में होने वाले संभावित लक्षण हैं –
* असामान्य या अनियमित योनिक रक्तस्त्राव
* संभोग के वक़्त दर्द
* योनिक स्त्राव
* नियमित मासिक धर्म चक्र के बीच असामन्य रक्तस्त्राव
* यौन संभोग के दौरान रक्त स्त्राव
* पेल्विक एग्ज़ाम के बाद
* मेनोपॉज़ के बाद रक्तस्त्राव.

श्रोणिक दर्द जो मासिक धर्म चक्र से सम्बंधित नहीं है. भारी और असामान्य स्त्राव जो तरल, गाढ़ा और बदबूदार हो सकता है. मूत्रत्याग करने में दर्द. यह लक्षण किसी और स्वास्थ्य समस्या के कारण भी हो सकती हैं. कोई भी लक्षण दिखने पर डॉक्टर से अवश्य सलाह करें.

सवाईकल कैंसर के कारण-
कैंसर असामान्य कोशिकाओं के अनियंत्रित विभाजन और विकास के कारन होता है. असामान्य कोशिकाओं की दो परेशानियां होती हैं: ये मरते नहीं ये विभाजित होते रहते हैं ये असामन्य कोशिकाएं इस वजह से एकत्रित होकर ट्यूमर बन जाती हैं. सर्वाइकल कैंसर सर्विक्स में असामन्य कोशिकाओं के बन जाने से होता है. हालांकि, निम्न लिखित कुछ कारक हैं जो सर्वाइकल

कैंसर होने का जोखिम बढ़ाते हैं:
ह्यूमन पेपिलोमा वायरस : यह एक यौन संचारित वायरस है. इसके कई प्रकार होते हैं जिनमें से कम से कम 13 सर्वाइकल कैंसर का कारण बन सकते हैं.

असुरक्षित यौन सम्बन्ध : सर्वाइकल कैंसर का कारण बनने वाले HPV के प्रकार लगभग हर बार संक्रमित व्यक्ति के साथ यौन सम्बन्ध बनाने से फैलते हैं. जो महिलाएं एक से अधिक साथियों के साथ यौन संबंध बना चुकी हैं या जो कम उम्र में यौन सम्बन्ध बना चुकी होती हैं, उनमें इस कैंसर के होने का जोखिम ज़्यादा होता है.

धूम्रपान : धूम्रपान कई कैंसर के जोखिम को बढ़ता है.

कमज़ोर प्रतिरक्षा प्रणाली : कमज़ोर प्रतिरक्षा प्रणाली सर्वाइकल कैंसर का कारण बन सकती है.

दीर्घकालिक मानसिक तनाव : जो महिलाएं लम्बे समय तक तनाव के उच्च दर का अनुभव करतीं हैं उनमें HPV से लड़ने की क्षमता कम हो जाती है.

बहुत छोटी उम्र में गर्भधारण करना : जो महिलाएं 17 वर्ष की उम्र से पहले गर्भधारण कर लेती हैं उनमें सर्वाइकल कैंसर के बनने का जोखिम ज़्यादा होता है (उन महिलाओं की तुलना में जो 25 वर्ष के बाद पहली बार गर्भधारण करती हैं).

बार बार गर्भधारण करने से : जो महिलाएं तीन से ज़्यादा बच्चों को जन्म दे चुकी हैं उनमें इस बीमारी के होने का जोखिम ज़्यादा होता है.

गर्भनिरोधक गोलियां : ज़्यादा समय तक गर्भनिरोधक दवाओं का प्रयोग भी कैंसर के जोखिम को बढ़ता है.

अन्य यौन संचारित बीमारियां : जो महिलाएं क्लैमाइडिया, सूजाक या उपदंश से संक्रमित हो चुकी हैं उनमें सर्वाइकल कैंसर का जोखिम अधिक होता है. सामाजिक-आर्थिक स्थिति: कई देशों में हुए अध्ययनों में पाया गया है कि जो महिलाएं वंचित इलाकों में रहती हैं उनमें सर्वाइकल कैंसर होने का जोखिम ज़्यादा होता है.
1
person found this helpful

MBBS, M.S. General Surgery, M.R.C.S. England, M.Ch. Surgical Oncology, DNB Surgical Oncology, FEBS Surgical Oncology, DNB General Surgery, MNAMS, FMAS, FIAGES, FAIS, FICS, FEBS Breast Surgery, FACS, Fellowship IFHNOS & MSKCC USA, Fellowship in breast and oncplastic Surgery
Fibre optic Direct laryngoscopy is usually done as a part of follow up of laryngeal cancers. Edema is quite common after radiation therapy. They would tell you if they find any recurrence. Do stay away from smoked or chewed tobacco and alcohol.
Dear sir, minerals and vitamins do enhance immunity and make body strong enough to fight any genetic changes and prevent from cancer. Red meat is rich in fatty content and fatty diet is one of the risk factors, though we cannot say for sure that one consuming it will definitely have cancer.

Diploma In Gastroenterology, Diploma In Dermatology, BHMS
Causes: Plugged Ducts and Mastitis are the most common causes of breast pain in breastfeeding mothers (other than engorgement). ... Some breast pain might also be caused by a tightening of the chest muscles leading to a reduced blood flow to the breast and nipples. Suggestion: Use hot or cold compresses on your breasts. Wear a firm support bra, fitted by a professional if possible. Wear a sports bra during exercise, especially when your breasts may be more sensitive. Experiment with relaxation therapy, which can help control the high levels of anxiety associated with severe breast pain.
1
person found this helpful

B.H.Sc (Food Science & Nutrition), M.H.Sc (Food Science & Nutrition)
Dietitian/Nutritionist, Mumbai
Cancer is one of the worst diseases, which kills millions of people across the world. While there is a wide range of treatment options available, the best way to deal with it is to ensure a good diet along with a healthy lifestyle. Here is a list of cancer-fighting food products, which can immensely help to prevent cancer.
6135
people found this helpful
MBBS, MS - General Surgery, Senior Residency Training Program (Surgical Oncology), Fellowship in Cancer Surgery
The lower part of the digestive system is known as the large intestine (colon), and colon cancer is the name given to the type of cancer that affects it. The rectalcancer is the cancer that affects the last few inches of the colon. Collectively they are known as colorectal cancers. In most of the cases, small, noncancerous (benign) clumps of cells called adenomatous polyps are formed in the intestine. They are not harmful on their own, but over a period, they enlarge to become colon cancers. Let us have a look at the early symptoms.

Polyps and the symptoms
Polyps are very small and do not display symptoms on their own. Doctors advise regular screening test to find polyps and destroy them before they can aggravate to colon cancer. In most of the cases, the symptoms start to appear only in the advanced levels. These include:
Changes in the bowel movement: There can be severe diarrhea or constipation. There can also be changes in the consistency of the stool.
Blood clots in the stool: There can be a persistent bleeding when passing out the stools. In some cases, there can be a general discomfort and pain while passing the stool.
Severe abdominal discomforts: Abdominal cramps and gas can be a regular occurrence. They would not respond to any digestive medications.
Weakness or fatigue: The body tends to get weak and fatigued easily. Even performing essential activities can be a daunting task.
Unexplained weight loss: Even after a proper diet, the body tends to lose weight. Weight loss can be categorized as one of the advanced stages of the disease.
The symptoms vary drastically depending on the size of cancer and the location in the large intestine. It is advisable to consult an oncologist if the symptoms mentioned above persist and it is also mandatory to have regularized screening after the age of 50.

Risk Factors
There are also certain important factors that have to be looked that may increase the risk of colon cancer. These include:
Old age: It usually affects people more than the age of 50. Chances of it occurring in young people are very minimal.
Inflammation of the intestine: Chronic inflammatory diseases of the intestine such as ulcerative colitis and Crohn's disease can increase the risk of colon cancer.
Genetics: Chances are that the genes could be passed on through the generation and family; thereby enhancing the likelihood of colorectal cancer.
Diet: Fatty foods and foods that are low in fiber content can be one of the causes of colon cancer. People who are overweight and obese also increase their risk drastically.
Smoking and alcohol: Smoking and drinking in excess levels increase the chances of getting colon cancer.
2592
people found this helpful
If you are suffering from breast cancer, it is recommended that you undertake Ayurvedic measures for an effective and natural treatment. Breast cancer is a form of cancer that occurs in the cells of your breasts. The breast cells undergo abnormal growth and go out of control. This form of cancer is likely to occur in both women and men, although it is most common in women. A lot of breast cancer cases start from the ducts or lobes, while others start from the cellular lining of your milk ducts.
Ayurvedic view
According to the principles of Ayurveda, your body is based on the tridoshas, which include vata, pitta, and kapha.
An imbalance in these doshas can lead to diseases and disruption in your health. Cancer occurs when an imbalance of all the three doshas is experienced.
An improper diet and lifestyle account for being the primary reason for this imbalance in doshas, leading to breast cancer.
Your digestive fire is also affected, which leads to the accumulation of toxins, thereby blocking all the channels of your body.
All these factors are collectively responsible for the development of breast cancer.
Ayurvedic treatment
Ayurvedic treatment for breast cancer is very effective because of its natural approach.
Without the use of any chemicals and radiation, you get efficient management by using Ayurvedic remedies for breast cancer.
Your body functioning is enhanced without the concern of any negative effect on your health.
Several Ayurvedic herbs are used for breast cancer treatment. These herbs help in controlling the abnormal growth of breast cells, and in the later stages of breast cancer, these also help in reducing pain.
The herbs play an important role in preventing the condition from spreading to other organs.
This powerful Ayurvedic herb contains natural rejuvenating properties for your body.
Curcuma
This effective Ayurvedic herb contains several medicinal properties.
It is an antioxidant and helps in reducing free radicals from your body. This is beneficial for an improved health and immunity.
The herb is capable of dealing with toxins and infections, and is super effective in treating malignant cancers.
Kanhnaar Guggul
This is an Ayurvedic product, which is obtained by mixing several herbs such as amalaki, haritaki, ginger, kachnar bark and a lot more.
This is effective in maintaining healthy tissues and cells. It also stops the abnormal growth of cancerous cells.
It is important for you to visit a licensed and experienced Ayurvedic practitioner for getting the best Ayurvedic remedies for breast cancer treatment. This will ensure that you get the most effective remedies, based on your condition.
5781
people found this helpful
Turp is commonly done surgery. Any urologist can do it reasonably well. Turp cannot b done robotically. So go ahead with your surgery.
1
person found this helpful
View All Feed
Near By Doctors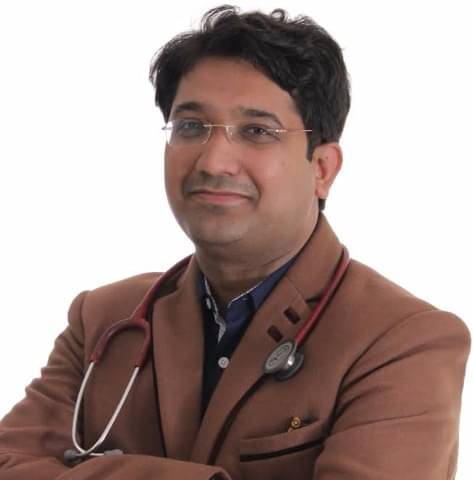 MBBS, MD - Oncology, DNB - Super Speciality, Immuno Oncology
Oncologist
Dr. Sajjan Rajpurohit - Rajiv Gandhi Cancer Hospital,
Book Appointment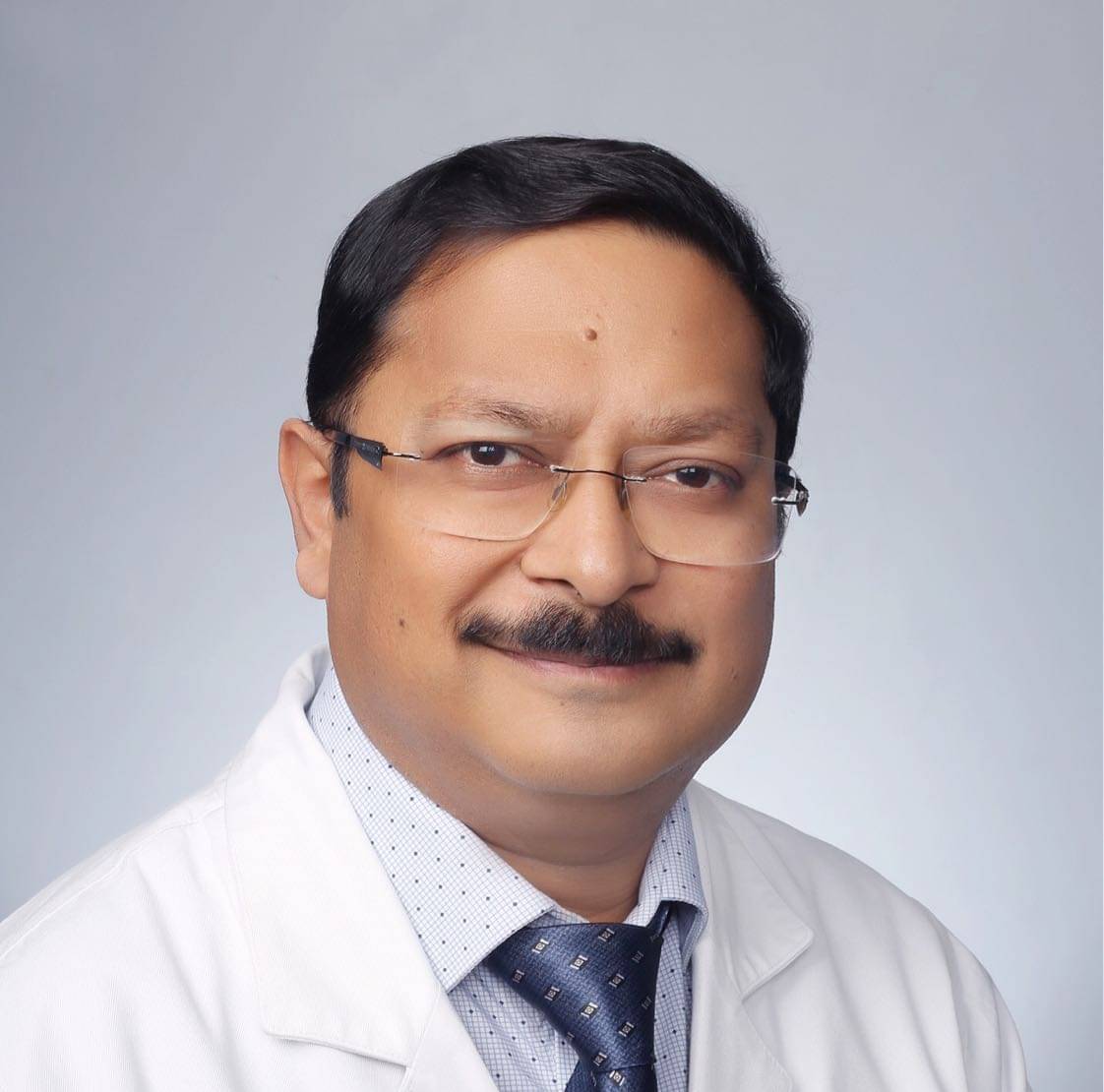 DNB Surgical Oncology, MS Surgery, MBBS Bachelor of Medicine and Bachelor of Surgery
Oncologist
Synergy Clinics (Only On Appointments ),
Book Appointment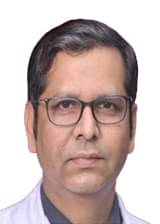 DNB - Surgical Oncology
Oncologist
Book Appointment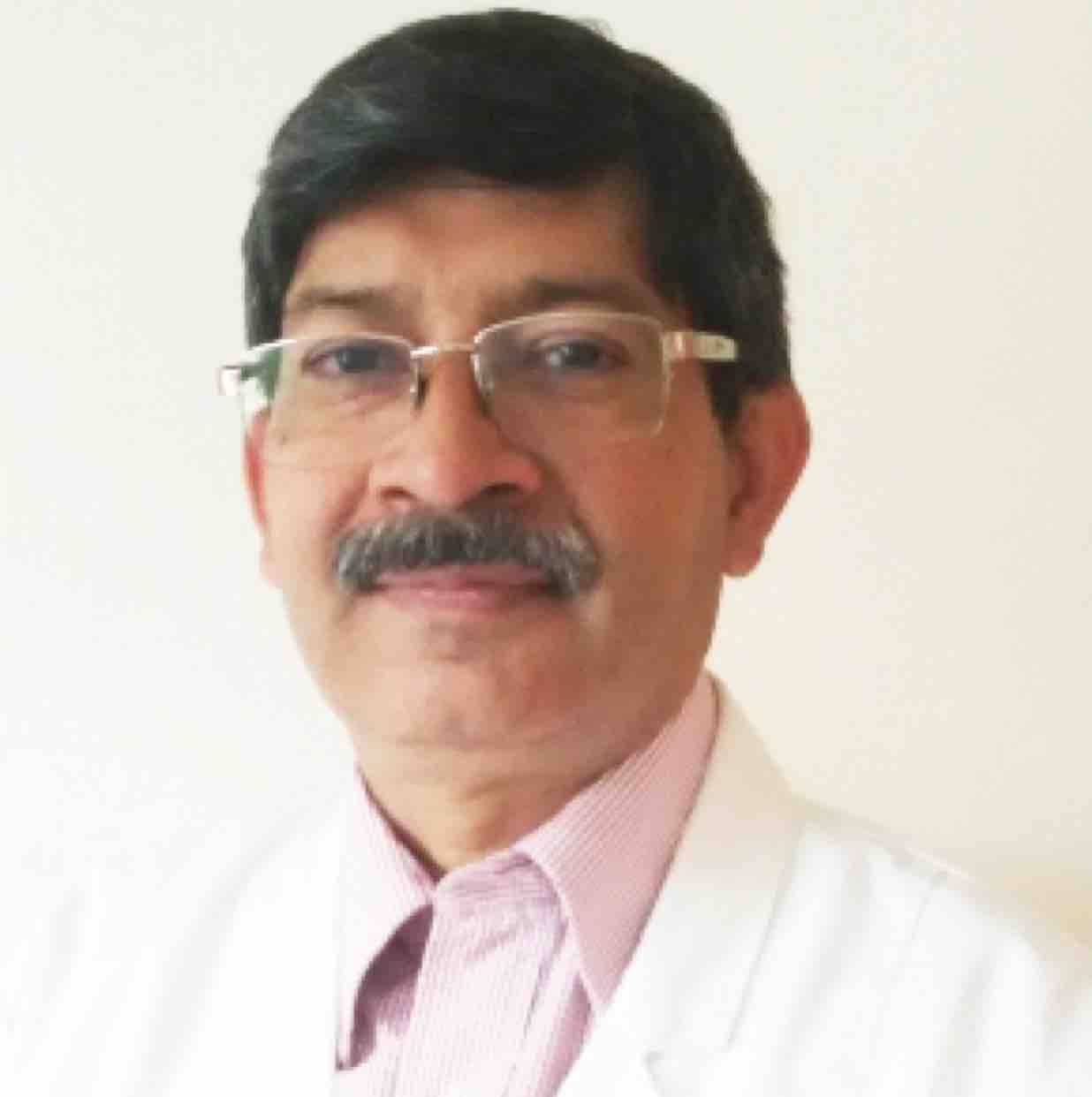 MBBS, MD-Radio Therapy
Oncologist
Book Appointment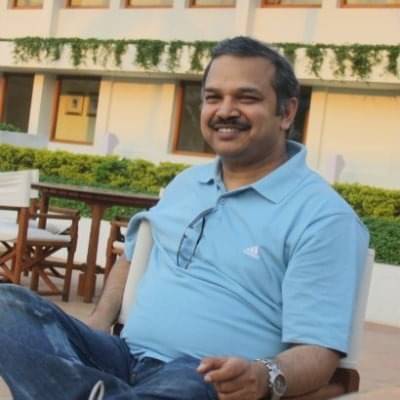 MBBS, MS - General Surgery, FICS (Surgical Oncology), Fellowship of Association of Indian Surgeons(FAIS), Fellowship in Minimal Access Surgery(FMAS) & Reproductive Medicine, Fellowship of Indian Association of Gastrointestinal Endo Surgeons (FIAGES)
Oncologist
Book Appointment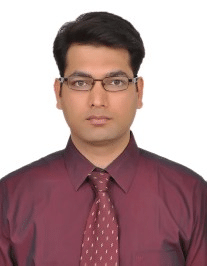 MBBS, M.S. General Surgery, M.Ch. Surgical Oncology, Fellowship In Head & Neck Oncosurger
Oncologist
Book Appointment