Personal Statement
My favorite part of being a doctor is the opportunity to directly improve the health and wellbeing of my patients and to develop professional and personal relationships with them.
...more
My favorite part of being a doctor is the opportunity to directly improve the health and wellbeing of my patients and to develop professional and personal relationships with them.
More about Dr. Beena Yadav
Dr. Beena Yadav is one of the best Gynaecologists in Malka Ganj, Delhi. You can meet Dr. Beena Yadav personally at Hindu Rao Hospital in Malka Ganj, Delhi. You can book an instant appointment online with Dr. Beena Yadav on Lybrate.com.

Lybrate.com has a number of highly qualified Gynaecologists in India. You will find Gynaecologists with more than 44 years of experience on Lybrate.com. You can find Gynaecologists online in Delhi and from across India. View the profile of medical specialists and their reviews from other patients to make an informed decision.
Info
Languages spoken
English
Hindi
Location
Services
Submit Feedback
Submit a review for Dr. Beena Yadav
Your feedback matters!
Write a Review
Feed
Nothing posted by this doctor yet. Here are some posts by similar doctors.
Shared 2 months ago • Featured Tip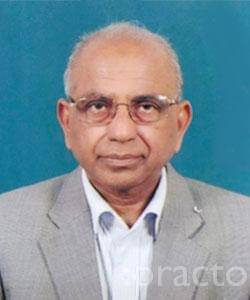 MBBS, Diploma In Tropical Medicine Health, MRCP(UK)
Allergist/Immunologist, Hyderabad
Over time, we have caused tremendous harm to our immune system. Day in and day out, we have potentially risked our lives by being so casual with our health choices. But still, is it possible to leverage some of this burden and thus make our immune system stronger? What if we incorporate some healthy habits into our daily regime? What if we improvise on our diet? Take certain additional vitamin supplements perhaps? Make other lifestyle changes in the hope of achieving a near-perfect immune system?
What exactly is the Immune System?
The immune system in layman language can be considered as a protective cover of the human health system. We are surrounded by millions of pathogens (disease causing germs) that have the ability to enter into the body and cause damage to it. Here comes in the importance of the immune system, the body's natural shield against these pathogens.
How can you boost your Immunity?
You definitely cannot evade all the pathogens and get a top-notch, impeccable immune system, but you can at least try and listen to what your body has to say, and take steps accordingly.
The first and foremost protective measure can be to follow certain general good-health guidelines.
Do not smoke. There can be no compromise on this issue. Smoking or consuming tobacco in any form brings about a host of health complications; the most pronounced of them all is probably cancer. Smoking, in more ways than one, can spell real trouble for your immune system. So better cut down on your puffs or gear up to face the various medical banes of smoking.

Eat a diet which is rich in fruits, vegetables, whole grains and low in saturated fat. Some examples may include citrus fruits, green leafy vegetables such as spinach or lettuce, yoghurt, almonds, lean meat. Sipping on green tea thrice a day is a wise choice in this regard. These measures not only strengthen the immune system but also enhance the Immune System.

Drink plenty of water. Water keeps the body hydrated, the ultimate prerequisite for a strong immune system. It helps to flush out all the toxins and ensures that the cells get the optimum levels of oxygen. Drinking a glass of lukewarm water mixed with honey and lemon on an empty stomach after getting up in the morning can prove to be one of the best health choices that you can make for your body.

If you drink alcohol, drink only in moderation. Excessive alcohol consumption causes dehydration and it can deprive your body of the valuable immunity boosting nutrients. It also impairs the body's ability to fight off germs and infections.

Get adequate sleep. One reason behind stressing on the need to get adequate sleep is because it's so closely linked to the immune system. While you sleep, the body secretes certain hormones and substances which help better fight infections and diseases. This makes these hormones so vital and indispensable at the same time. So now you know what wonders can those 8 hours of sleep do to you.

Exercise Regularly. If you're looking for a safe and smart way to boost your immunity, regular exercise is the answer to it. But we are not talking about being an ardent, hard-core gym-junkie; rather exercising in moderate amounts would suffice. Cardiovascular exercises such as walking or swimming, performed 30-45 minutes a day, can prove to be very beneficial.
Including good hygiene habits in your daily routine, such as washing your hands properly, bathing and brushing your teeth daily, etc. can be useful as well. Good sanitary habits can be the most basic way to ward off infections at the germination stage. Keep a hand sanitizer with you all the time. In case you have a concern or query you can always consult an expert & get answers to your questions!
3841
people found this helpful
Shared 2 years ago • Featured Tip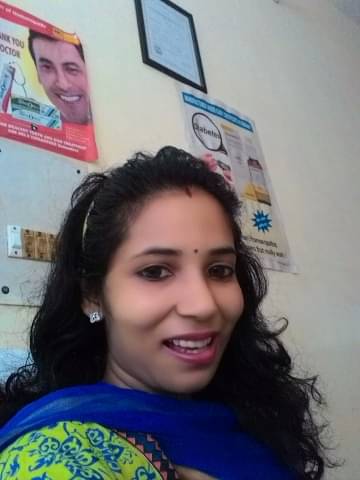 Menopause is a natural biological event faced by women that leads to the permanent end of menses. It is the final result of a gradual decline in the functioning of the ovaries. As women reach menopause, their periods become irregular and scanty, until they permanently cease.

In some women, the periods cease suddenly. After a year of no menstruation, a woman is said to have gone through menopause. Menopause usually occurs between the ages of 45 and 52, although in some it may start as early as the late thirties and early forties. The symptoms of menopause are many, and most women go through a body and mind altering period during menopause.

Homoeopathic remedies offer a completely safe treatment for the various symptoms of menopause. Homoeopathic remedies for menopause are made of natural substances and have no side effects at all.

Symptoms of menopause

All women have to go through menopause, but it affects each woman uniquely. The symptoms of menopause may range from hardly any to severe ones. The common menopausal symptoms may be divided into three categories:

Physical symptoms: hot flushes, osteoporosis (weak bones), weight gain (obesity) and hair loss.

Mental symptoms: depression, mood swings, anxiety, irritability, sleeplessness.

Local symptoms: vaginal dryness, loss of libido (sexual desire), excessive vaginal bleeding (flooding).


Homoeopathic treatment for menopause
As the controversy regarding the use of hormones for treating menopause deepens, the need for a completely harmless treatment becomes stronger than ever. Talking about safety, the homeopathy provides natural ways to treat menopause and is completely safe with zero side effects. The natural homeopathic medicines are of great help in dealing with various symptoms experienced by women during menopause.
Shared 11 months ago • Featured Tip

MBBS,CCA,DCA,AASECT,FPA,AAD,F.H.R.SM.I.M.S
General Physician, Gorakhpur
Many people choose to utilize essential oils for asthma, as they can reduce respiratory inflammation and prevent a severe reaction to the triggers from asthma. By definition, asthma is the chronic inflammation of the airway, typically caused by certain triggers in the environment, or through physical activity. An asthma attack is basically an allergic reaction, in which the immune system overreacts to a trigger, sending a rush of blood and histamines to the respiratory tracts. This can cause a release of mucus in the airways and swelling of the respiratory tracts, making it difficult to breathe. When combined with the inflammation of the tissues, this can cause spasms in the respiratory system, causing wheezing and coughing.
Some of the most common triggers for asthma include cigarette smoke, animal dander, changes in weather, physical exertion, respiratory infections, sulfides in certain foods and beverages, perfumes, environmental pollutants and chemical irritants. With such a wide range of potential triggers, asthma is an unpredictable and dangerous condition. Some asthmatic attacks can be fatal if rapid treatment (via an inhaler or essential oil) is not administered. Some people develop asthma as they get older, while others are genetically predisposed and suffer from this condition from childhood. Due to the potential risks of asthma attacks, pharmaceutical treatments of asthma are highly recommended by doctors, but essential oils for asthma, particularly in mild cases, can be very effective.
List of best essential oils for asthma:
Some of the most useful essential oils for asthma include chamomile, clove, peppermint, lavender, eucalyptus, oregano, thyme, frankincense and tea tree oils.
1. Thyme oil
With its immune-boosting properties, as well as its expectorant and antibacterial abilities, thyme oil is ideal for asthma sufferers, as it can clear out the excess mucus in the respiratory tracts and eliminate infections that can exacerbate asthma symptoms.
How to use – this essential oil can be added to a steam inhalation treatment, or mixed with other aromatic compounds or carrier oils and applied to the chest, where it can be inhaled throughout the night for clear breathing in the morning.
2. Lavender oil
There are certain sedative and anti-inflammatory properties of lavender oil that make it ideal for treating asthma. It can reduce swelling in the respiratory tracts and soothe muscle contractions, preventing the bronchospasms that can cause wheezing.
How to use – you can add lavender oil to a warm bath and inhale deeply from the aromatic fumes, or mix lavender oil with jojoba oil and apply it to the chest as a vapor rub. After 20-30 minutes, you can wipe your chest clean, as the smell can be quite potent.
3. Eucalyptus oil
One of the active ingredients in eucalyptus oil, eucalyptol, is a known expectorant that can also break up excess mucus in the respiratory tracts, making it easier to breathe, while also soothing ;inflammation in the throat and breathing passages.
How to use – add 4-5 drops of eucalyptus oil to a pot of steaming water, cover your head with a towel, and breathe deeply so the microparticles of the oil can do their essential work in your respiratory tracts.
4. Oregano oil
Asthma symptoms are often compounded or exacerbated by respiratory infections and a weak immune system; oregano oil is packed with antibacterial and antiviral compounds that can boost your respiratory health and make your immune system less susceptible to overreactions in the form of asthmatic attacks.
How to use – do not use this oil in an inhaler or room diffuser, as it can cause breathing difficulties. However, when rubbed on the chest, neck or throat, it can absorb into the skin and provide relief.
5. Tea tree oil
When an irritant or asthma trigger enters the body, it stimulates an immune system response in the form of excess mucus production and inflamed airways. Tea tree oil can directly counter this response by the body and prevent a serious asthma episode.
How to use – due to the potency of tea tree oil, it should only be inhaled, rather than topically applied. Add 5-6 drops to a pot of steaming water, cover your head with a towel and breathe deeply for rapid, soothing relief.
6. Frankincense oil
This is one of the best essential oils for asthma, as it can not only reduce inflammation in the airways, but also prevent allergic reactions by the body. It will cut through mucus and relieve tightness in the chest, promoting normal, healthy breathing, even in the midst of an asthma attack.
How to use – many people choose to diffuse frankincense oil into the air for all-day relief from respiratory conditions, although applying a diluted version of this oil (with coconut oil) to your chest at night can help you breathe normally all night for uninterrupted sleep.
7. Clove oil
The anti-inflammatory and anti-spasmodic properties of this popular essential oil make it the perfect choice for asthma patients; it can prevent the respiratory tracts from seizing up when an allergen is detected, while also easing muscle tension in the throat so breathing can continue without interruption.
How to use – clove oil has a wonderful aroma, making it a popular choice in room diffusers, as well as steam inhalation treatments. Some people choose to mix it with a carrier oil (such as almond or olive oil) and use it as a chest rub. However, sensitivity to this oil is quite high, so never place the undiluted oil on the skin.
8. Peppermint oil
Armed with decongestant, anti-spasmodic, soothing and anti-inflammatory properties, peppermint oil is an excellent remedy for asthma sufferers, even during an asthma attack. It can open the breathing passages and prevent an asthma attack from becoming more severe.
How to use – you can topically use peppermint oil on your chest to promote good respiratory health, or add a few drops of this oil in a steaming pot for an inhalation treatment. Adding 10 drops to a warm bath and inhaling deeply as you soak is also a good approach for asthma.
9. Chamomile oil
This legendary anti-inflammatory oil is able to soothe respiratory inflammation and support the immune system, making it less likely to overreact to potential triggers. It can also function as an expectorant to eliminate excess mucus from the throat and lungs, making asthma attacks less severe.
How to use – you can add a few drops of chamomile oil to a cup of chamomile tea for a direct treatment of the respiratory tracts, although you can also inhale this oil during a steam inhalation treatment to help you keep your breathing clear all day.
A word of warning
The inhalation or application of essential oils for asthma can be extremely effective, but there are a number of risks associated with essential oil use. Allergic reactions can be common, along with skin inflammation and gastrointestinal distress (when consumed). Furthermore, some essential oils are slower acting than others, so in the midst of an asthma attack, they may not provide the instantaneous relief that is necessary. If you are an asthma sufferer, it is critical that you speak to your doctor about the severity of your condition and the potential risks of using essential oils for asthma. Severe cases of asthma can result in impaired or completely blocked respiratory function, so great care should be taken when treating this potentially fatal form of inflammation​.
2
people found this helpful
Shared 1 year ago • Featured Tip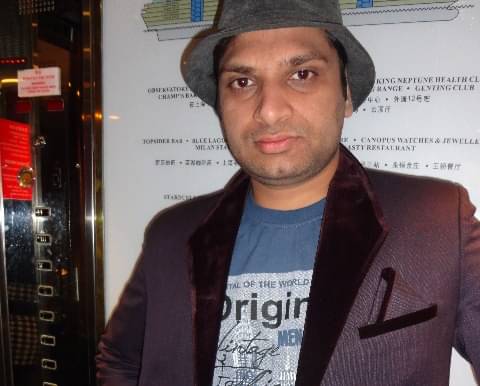 MBBS, PGDUS, Fellowship In Aesthetic Medicine, Advance Course In Diabetes - USA, MD - Medicine
Aesthetic Medicine Specialist, Delhi
Everyone is aware of the fact that lack of sleep can lead to low levels of energy and fatigue. For people who have been suffering from a sleep deprivation, the cycle is never ending and they are forever in a state of low energy and do not perform their best. Added with all this sleep deprivation also leads the insomnia sufferers to perform well in bet. Thus poor sleep quality affects the sex life.
Often the effect of lack of sleep will have on a person's sex life is with the overall poor attitude that usually falls and the person remains exhausted all the time. People suffering from long standing fatigue are often irritable and quarrelsome and these personality traits just don't set the mood for a romantic evening. Women also suffer from low sex drive if exhausted, though for them it is more about being emotional. According to a study, by National Sleep Foundation, in 2010, around one in every four Americans have agreed that they are too tired to indulge in sexual activities with their partner. With added distractions from technology, like smartphones and e-readers, social media and e-mails just tend to keep people up for longer and later hours.
In men this is a little more scientific. This has been backed by research that there is a close relation in the quality of the sleep and the levels of testosterone in a man. This seems to be a circular pattern. While studies show a link that the hormone levels fall, there are studies that also show that a man with low levels of testosterone often wakes up more at night and has lower sleep efficiency. So the both are intertwined very closely and hard to say which comes first; but the obvious result is lowered male libido.
Apart from this if you or your snore, it might also lead to insomnia, as snoring becomes noisy for your partner. This can lead your partner to be lethargic and exhausted as their sleep is not adequate. Since sexual activities involve physical exertion, feeling exhausted and irritable after a sleepless, noisy night can easily make sex the last thing on mind.
One can try the following to improve the quality of sleep:
Maintain healthy weight ranges as excess weight can lead to sleep apnea in both men and women
Abstain or reduce smoking as it just leads to obstructive sleep apnea
Exercise regularly as it helps to check the weight and when combined with Continuous positive airway pressure therapy then it improves sleep apnea
If you are suffering from sleep apnea then must use Continuous positive airway pressure therapy every night.
4879
people found this helpful
Asked for female, 28 years old from Hyderabad
Symptoms disappear normally after around 10 weeks of pregnancy as body adapts to the increasing level of pregnancy hormones. If there is no bleeding and if ultrasound report is normal then there is no reason to worry.
2
people found this helpful
Asked for female, 37 years old from Pune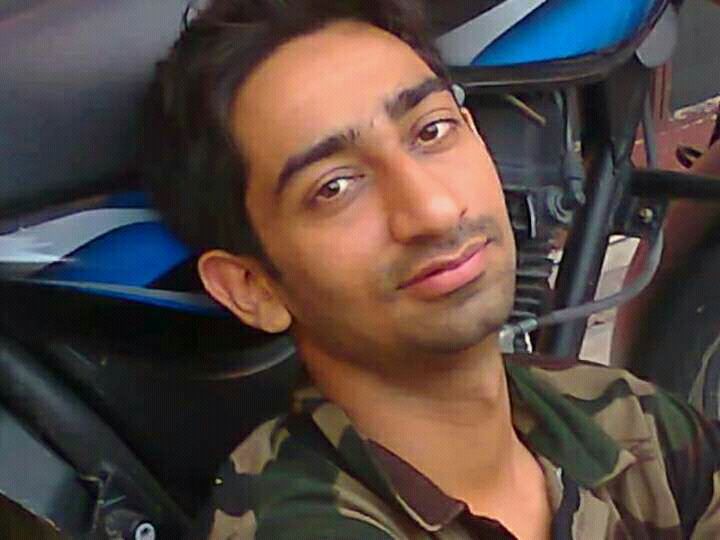 You are affected from hormonal disbalance if you want remove follicular cyst and your pain and pregnancy in homoeopathy medicine 100% guarantee in 2 days mag phos 200 single sec- cor 6 TDs for 3 days.
1
person found this helpful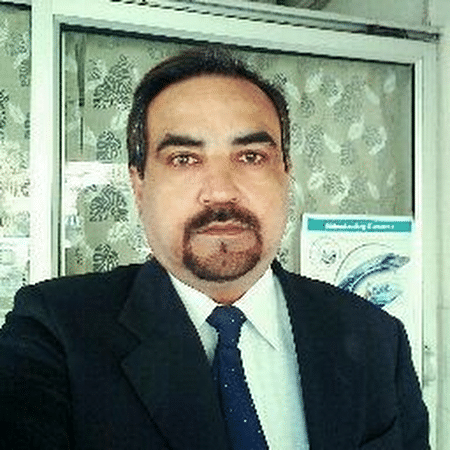 You can consult her surgeon & put a food pipe through mouth or by make way for pipe in throat so she can take liquid or semisolid.
1
person found this helpful
Asked for female, 29 years old from Pune
It could be implantation bleeding of pregnancy or even start of menses. If your menses does not come by 7 days then you should get urine pregnancy test done.
5
people found this helpful
View All Feed
Near By Doctors
MBBS, Diploma in Gynaecology & Obstetrics, MS - Obstetrics and Gynaecology
Gynaecologist
Tirath Ram Shah Hospital,
Book Appointment

M.R.C.O.G. (LONDON) Gold Medalist, MD - Obstetrics & Gynaecology , MBBS
Gynaecologist
Raheja Ortho And Gynae Clinic,
Book Appointment

MBBS Bachelor of Medicine and Bachelor of Surgery, Diplomate Certificate (DMCH - Maternal & Child Health)
Gynaecologist
Book Appointment

MBBS, DGO, F.I.C.O.G., Dipl.Endo. Surgery (USA)
Gynaecologist
Book Appointment

Book Appointment

Diploma In Endoscopic Surgery, DGO, MBBS
Gynaecologist
Book Appointment