Personal Statement
My experience is coupled with genuine concern for my patients. All of my staff is dedicated to your comfort and prompt attention as well.
...more
My experience is coupled with genuine concern for my patients. All of my staff is dedicated to your comfort and prompt attention as well.
More about Dr. Ayesha Z Siddiqui
Dr. Ayesha Z Siddiqui is a trusted Radiologist in Saket, Delhi. You can visit her at Saket City Hospital in Saket, Delhi. Book an appointment online with Dr. Ayesha Z Siddiqui and consult privately on Lybrate.com.

Lybrate.com has an excellent community of Radiologists in India. You will find Radiologists with more than 35 years of experience on Lybrate.com. You can find Radiologists online in Delhi and from across India. View the profile of medical specialists and their reviews from other patients to make an informed decision.
Info
Languages spoken
English
Hindi
Location
Book Clinic Appointment with Dr. Ayesha Z Siddiqui
Mandir Marg, Press Enclave Road,Saket. Landmark: Near Maxx Hospital, Delhi

,

Delhi
Get Directions
Services
Submit Feedback
Submit a review for Dr. Ayesha Z Siddiqui
Your feedback matters!
Write a Review
Feed
Nothing posted by this doctor yet. Here are some posts by similar doctors.
Asked for male, 47 years old from Kurnool

MBBS
General Physician, Mumbai
Plan for symptomatic treatment with medication and physiotherapy treatment and avoid flexion of the neck
Shared 8 months ago • Featured Tip

MS - Obstetrics and Gynaecology, MBBS
The presence of a lump or a tumor in the breast is not always indicative of breast cancer. In some instances, the breast tumor can be benign or noncancerous as well. Thus, to understand breast cancer better, one should know the difference between a benign and malignant breast tumor. In this article, we will discuss the factors that differentiate a benign breast tumor from a malignant one.

Breast Fibroadenomas
Breast Fibroadenomas are benign breast tumors that often affect women in their early 20s and 30s (can also affect women of other age groups). Research suggests that in spite of being benign and noncancerous, breast fibroadenomas make a woman more susceptible to breast cancer in the future.
It may be difficult to decipher the underlying factor that triggers fibroadenomas. However, increased use of birth control pills (that results in an elevated estrogen level) can be a contributing factor.
Thus, in spite of no discomfort, it is safe to get fibroadenomas removed by lumpectomy or by radiation therapy. There are also instances when fibroadenomas dissolved on their own.
Sometimes, the lobules of the breast can undergo enlargement resulting in the formation of lumps (can be a tumor or a cyst) that are non-cancerous in nature. Such tumors are known as Adenosis.
The benign tumor growth can also develop in the milk ducts of the nipples, a condition known as Intraductal papillomas (characterized by discharge from the nipples).
To stay safe and lower the risk of breast cancer, doctors often recommend the removal of the tumor.
Differences between Benign and Malignant Breast Tumors
One of the major factors resulting in a tumor is the abnormal growth of cells that could be triggered by an injury, an infection or prolonged inflammation.
A factor that plays a pivotal role in differentiating malignant from benign breast lumps or tumors is its ability to metastasize or invade other organs, cells and tissues of the body.
A malignant tumor starts off as a primary tumor that remains confined within its point of origin. Gradually, the cancerous growth metastasize, invading other neighboring as well as distant cells and body organs (Secondary cancer or tumor).
Benign tumors, on the other hand, contains chemical adhesions that prevent their metastasis and invasion to the other vital organs in the body.
As compared to malignant tumors, benign breast tumors, once removed, do not recur.
On the cellular level, microscopic examination reveals that malignant breast tumors often contain unusual, mutated, and modified genes and chromosomes.
More than often, malignant breast tumors give rise to Paraneoplastic Syndrome. The Paraneoplastic Syndrome is characterized by an elevated production of substances (can be antibodies or hormones) by the cancerous growths or tumors. The hormones or the antibodies circulate in the bloodstream and can alter the functioning of a host of vital body tissues and organs with deleterious health consequences.
Such things seldom take place in the case of benign breast tumors. In case you have a concern or query you can always consult an expert & get answers to your questions!
3895
people found this helpful
Shared 5 months ago • Featured Tip

MBBS, DNB (Surgical Oncology), MS - General Surgery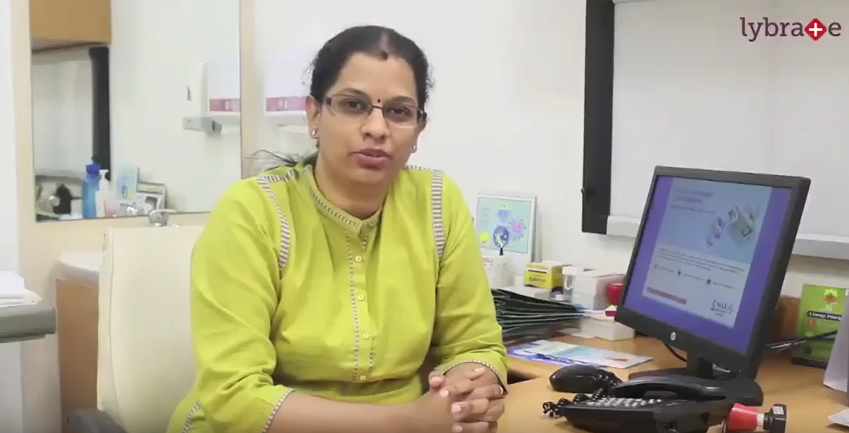 I am dr Veda. The breast cancer surgeon surgical oncologist who specialises in breast cancer treatment.
Today we just want to give a message on breast cancer treatment is as of today in India. So breast cancer is one of the most common cancer amongst women. All over the world it is a number one can amongst Indian all over the world and even in India initially 10 years back it used to be survival cancer. But nowadays we have a lot of breast cancer is coming up and it has replaced cervical cancer to take the number one position in the above sentence even in the rural centres.
For an exception of few sentences for cervical cancer does more than the rest of the centre breast cancer has topped the charts as of 2018. The recent WHO on ICMR surveys that have come up the state that breast cancers the most common one and one of the square 25 to 30 women in India are at risk of developing breast cancer in the west such as US the numbers of Huge it's about 1 and 8 women are at risk of developing breast cancer. But that does not that should not make us more satisfactory or complacent because a population is huge so for a population as huge as Indian population number of breast cancer 8 March 5 so per year we see about 1.5 Lakh cases of new cases of breast cancer.
What is more worrisome is that is one population is large second is the population of people with breast cancer come at an advanced stage as compared to be used in the West president stage 1 and stage 2 where is in India breast cancer stage 3 and 4 in which it is less advanced. Second thing women in India the great of for tomorrow's find the Biology is not so good and much more aggressive treatment so that makes it different the scenario is different as of the west.
The second thing because of the highest age of presentation to cure rates of survival rates also slightly lower when compared to the west that means out of 1.5 Lakh woman who been duly diagnose breast cancer every year only 50% of the episode 75000 make it be cure in five years of diagnosis only one and two women diagnosed with breast cancer come to the come to Healthcare get proper treatment and get cured. So what we have to understand this we need to know the symptoms of breast cancer treatment of breast cancer to cast an early to make effect cost-effective treatment and to improve the survival rates the second message that I want to pass whatever treatment.
Whatever standard of care of breast cancer treatment is available all over the world is very much available in India is very much available in Delhi and it is very much available in the affordable cost and acceptable for everyone 10 years back treatment for breast cancer would be the removal of entire breast to mastectomy but now mastectomy is for very old people one simple surgery could take care of the rest of it 12 simple surgery to take care of the rest of its population surgery to take care of the rest of us even less population reconstruction plastic breast surgery cost of breast cancer treatment we come along way and with the recent advances in technology parsley second major advancements in interprocess of breast cancer management.
In the West a number of people are picked up even before they have the lump that is because of the screening mammography their lesion are picked up lump is leas than 1cm in India we also have a section of people who come very early they get picked up in a Mammogram even before patient is able to feel the lump in the asymptomatic face pedicure rates are very high the second major advance is genetic testing all of you and Angelina Jolie story and so we do have about 10% of people of hereditary breast cancer in home the bracket genes are involved and Bracket genetic testing is very much available in India at an affordable rate and if it is present then prophylactic surgeries may be option which certain people might opt for so the message for today's breast cancer is one of the very much curable cancers of all most of the cancers and of all the character of amongst women so the message for today is breast.
2668
people found this helpful
Shared 2 years ago • Featured Tip
Master of Physical Therapy MPT CARDIO, BPTh/BPT
Herniated disks or bone spurts in the vertebrae of the neck may become the reason behind severe neck pain. They sometimes take too much space and compress the nerves branching out from the spinal cord.
10
people found this helpful
Shared 1 year ago • Featured Tip

DNB (Obstetrics and Gynecology), MD - Obstetrtics & Gynaecology, MBBS
Uterine cancer, also known as endometrial cancer, occurs mostly to middle aged women. The uterus of a woman is a muscular organ. The cancer can affect any part of the uterus and is more common in women having obesity, diabetes and hypertension. In most cases, the cancer starts in the endometrium, hence called endometrial cancer. Uterine cancer can be cured using any of the following methods:
1. Surgical removal of the uterus along with ovaries, lymph nodes and fallopian tubes
2. Radiation therapy
3. Chemotherapy
Although uterine cancer is curable, it's always a better option to prevent it. You cannot control all the causes for uterine cancer like those related to heredity. But other than that, here are a few ways in which you can prevent suffering from uterine cancer:
1. Control body weight: Keep your body weight in control. Obesity can pose a huge risk of getting affected with uterine cancer. The fat in the body produces estrogen, which promotes the growth of uterine lining that is the Endometrium and may lead to Endometrium cancer.
2. Breast feed: If you are lactating, then the risk of the cancer decreases, as breast feeding decreases ovulation as well as estrogen activities.
3. Treat abnormal bleeding: If you are suffering from any type of abnormal bleeding, be that heavy periods, bleeding even after you reached menopause or if you start bleeding between two period cycles, consult your doctor immediately. Abnormal bleeding is the symptom of endometrial hyperplasia, which might eventually turn cancerous.
4. Exercise: As already said earlier, keep your weight under control to avoid uterine cancer. Exercise to avoid increase in weight leading to obesity. It also reduces the estrogen level in your body.
5. Healthy food: Healthy food is the key to avoid any disease, be that a common cold or uterine cancer. Eat a healthy and balanced diet everyday to be fit and bouncing.
6. Birth control pills: It is believed that the intake of birth control pills helps to keep uterine cancer at bay.
So eat healthy, exercise and adopt healthy habits. Then nothing can stop you from enjoying life to the fullest. If you wish to discuss about any specific problem, you can consult a Gynaecologist.
2593
people found this helpful
Shared 1 year ago • Featured Tip

MBBS,CCA,DCA,AASECT,FPA,AAD,F.H.R.SM.I.M.S
General Physician, Bangalore
The human brain is the most complex and least understood part of the human anatomy. There may be a lot we don't know, but here are a few interesting facts that we've got covered.
Nerve impulses to and from the brain travel as fast as 170 miles per hour. Ever wonder how you can react so fast to things around you or why that stubbed toe hurts right away? it's due to the super-speedy movement of nerve impulses from your brain to the rest of your body and vice versa, bringing reactions at the speed of a high powered luxury sports car.
The brain operates on the same amount of power as 10-watt light bulb. The cartoon image of a light bulb over your head when a great thought occurs isn't too far off the mark. Your brain generates as much energy as a small light bulb even when you're sleeping.
The human brain cell can hold 5 times as much information as the encyclopedia britannica. Or any other encyclopedia for that matter. Scientists have yet to settle on a definitive amount, but the storage capacity of the brain in electronic terms is thought to be between 3 or even 1, 000 terabytes. The national archives of britain, containing over 900 years of history, only takes up 70 terabytes, making your brain's memory power pretty darn impressive.
Your brain uses 20% of the oxygen that enters your bloodstream. The brain only makes up about 2% of our body mass, yet consumes more oxygen than any other organ in the body, making it extremely susceptible to damage related to oxygen deprivation. So breathe deep to keep your brain happy and swimming in oxygenated cells.
The brain is much more active at night than during the day. Logically, you would think that all the moving around, complicated calculations and tasks and general interaction we do on a daily basis during our working hours would take a lot more brain power than, say, lying in bed. Turns out, the opposite is true. When you turn off your brain turns on. Scientists don't yet know why this is but you can thank the hard work of your brain while you sleep for all those pleasant dreams.
Scientists say the higher your i. q. The more you dream. While this may be true, don't take it as a sign you're mentally lacking if you can't recall your dreams. Most of us don't remember many of our dreams and the average length of most dreams is only 2-3 seconds–barely long enough to register.
Neurons continue to grow throughout human life. For years scientists and doctors thought that brain and neural tissue couldn't grow or regenerate. While it doesn't act in the same manner as tissues in many other parts of the body, neurons can and do grow throughout your life, adding a whole new dimension to the study of the brain and the illnesses that affect it.
Information travels at different speeds within different types of neurons. Not all neurons are the same. There are a few different types within the body and transmission along these different kinds can be as slow as 0.5 meters/sec or as fast as 120 meters/sec.
The brain itself cannot feel pain. While the brain might be the pain center when you cut your finger or burn yourself, the brain itself does not have pain receptors and cannot feel pain. That doesn't mean your head can't hurt. The brain is surrounded by loads of tissues, nerves and blood vessels that are plenty receptive to pain and can give you a pounding headache.
80% of the brain is water. Your brain isn't the firm, gray mass you've seen on tv. Living brain tissue is a squishy, pink and jelly-like organ thanks to the loads of blood and high water content of the tissue. So the next time you're feeling dehydrated get a drink to keep your brain hydrated.
2
people found this helpful
Shared 1 year ago • Featured Tip

MBBS, MD - Obstetrtics & Gynaecology
Breast cancer is a form of cancer which develops from the breast tissue. Breast cancer is indicated by signs such as a lump in the breast, changes in breast shape, fluid flowing from the nipple, dimpling of skin, or the development of red scaly patches. Breast cancer is a fatal form of cancer in women and immediate diagnosis is required on observing the symptoms.
Diagnosis of breast cancer
Other than the regular breast screening, the diagnosis of breast cancer involves the following steps and methods:
Seeing your general practitioner (GP): It is very important to visit your GP soon after noticing the symptoms of breast cancer. Your GP will examine you properly and in case your symptoms need more assessment, he/she will refer you to a breast cancer clinic.
Mammogram and breast ultrasound: You will be required to have a mammogram, as recommended by a specialist breast unit. This is an X-ray of the breasts. An ultrasound scan may also be required. Breast ultrasound should be undertaken only if you are less than 35 years of age. This is because, young women have denser breasts and a mammogram is not as effective as ultrasound in the diagnosis of breast cancer. In ultrasound, high frequency sound waves are used for obtaining an image of your breasts. It is observed to notice any abnormality or lumps. A breast ultrasound is also important for determining whether a lump is solid or contains liquid.
Biopsy: In this diagnosis process, a sample of the tissue cells is taken from the breasts and tested under a microscope to find out if it is cancerous. A scan and needle test for the lymph nodes present in your armpit is also done to check whether they have also been affected. A biopsy is undertaken in several ways, depending upon the condition and severity. A needle aspiration biopsy is used for testing a sample of your breast cells without the removal of the tissues. This is the most common form of biopsy and it is also used for draining a small fluid-filled lump or benign cyst. During the process, you will be given a local anesthetic. Usually, a needle biopsy is carried out guided by an X-ray, ultrasound and an MRI scan as well. This helps in distinguishing it from non-invasive changes such as ductal carcinoma in situ.
Another form of biopsy used for the diagnosis of breast cancer is called vacuum assisted biopsy or mammotome biopsy. In this process, a needle gets attached to a suction tube, which helps in obtaining the sample and for clearing the bleeding. If you wish to discuss about any specific problem, you can consult a general-surgeon.
3011
people found this helpful
Shared 1 year ago • Featured Tip

MBBS, MD - Obstetrics & Gynaecology
Dilation and curettage procedure which is commonly referred to as D&C is a minor surgical procedure where the cervix is dilated while a special instrument is used for scraping out the lining of the uterus. It is important to know what you can expect before, after and during the process so that you can stay ahead of unnecessary worries and help the process to be smooth and fruitful.
When do doctors recommend dilation and curettage process?
You may be required to undergo the dilation and curettage procedure for one of many reasons. It can be used for removal of tissues in the uterus during or after an abortion or miscarriage or to remove little pieces of placenta after delivery. This process aids in preventing infection as well as heavy bleeding. On the other hand, it can help in diagnosing and treating abnormal uterine bleeding including polyps, fibroids, hormonal imbalances and even uterine cancer. A sample of the tissues in the uterus is tested under a microscope to check if there is any abnormal cell present.
What can you expect during the dilation and curettage process?
The D&C procedure is a minor one and takes about 15 minutes even though you will have to spend about 4 to 5 hours in the healthcare facility. Before the procedure, your doctor would check complete history, and at this point, you should tell your doctor if you suspect that you are pregnant, you are sensitive to latex or any medicines or if you have a history of bleeding disorders. You will then be given anesthesia so that you don't feel any pain or discomfort during the procedure. Before this procedure, you will have to empty your bladder.
The D&C procedure comprises two main steps, dilation, and curettage.
Dilation involves opening of the lower part of the uterus or the cervix for allowing insertion of a slender rod. This is done to soften the cervix so that it opens and allows curettage to be performed. Curettage involves scraping of the lining and removal of the uterine contents with the help of a spoon-like instrument known as a curette. This may cause some amount of cramping, and a tissue sample would be taken out for examination in the laboratory.
After the completion of the procedure, you may experience slight bleeding and cramping. In some rare cases, adhesions or scar tissues may start forming inside the uterus, and this condition is termed as Asherman's syndrome which can cause changes in the menstrual cycle along with infertility. This problem, if arises, can be solved with the help of surgery and therefore, you should report any abnormality in your menstrual cycle to your doctor. Consult an expert & get answers to your questions!
2602
people found this helpful
Shared 1 year ago • Featured Tip

MS - Obstetrics and Gynaecology
Breast cancer is a type of cancer which occurs due to the development of cancerous cells in a person's breasts. Women are usually affected by breast cancer and breast cancer is one of the most common forms of cancer after skin cancer. Usually fatal if not diagnosed in its early stage, breast cancer is a very serious medical ailment. Read on more to find all about the different symptoms, causes, preventive measures and treatment of breast cancer.
Symptoms-
Breast cancer has a few distinct characteristics and if you have a few or all the following symptoms you could be more likely to suffer from breast cancer.
The formation of a lump in your breast which is different from the surrounding tissue and usually more thickened.
The discharge of bloody fluid material from the nipples.
Sudden change of the size, shape and appearance of the breast.
Certain distinct changes to the skin over the breast for example an indentation in the skin similar to that of a dimple.
Appearance of an extra nipple which is inverted.
If the darkened area around the nipples known as the areola is flaking or peeling off.
Causes-
Studies and researches remain inconclusive on what causes breast cancer. Breast cancer occurs due to abnormal division of the cells located in the breast which over time accumulate and form lumps. They
might spread to other parts of the body. Breast cancer is caused mainly due to a complex interaction of personal genetics, environment and lifestyle choices. Breast cancer can also be caused due to genetics as about 5% to 10% of cases are due to gene mutations which pass onto generations.
Risk factors-
There are certain factors which increase the probability of contracting breast cancer. Increasing age, personal and family history of breast cancer, obesity, radiation exposure, pregnancy at an older age, post-menopausal hormone therapy are some of the factors that increase the chances of breast cancer.
Treatment-
Several forms of surgical methods exist to treat breast cancer. Depending on the condition and spread of the disease a suitable surgery is performed. These include mastectomy, lumpectomy, axillary lymph node dissection and removal of both breasts. Other forms of treatment include chemotherapy or the use of high doses of drugs to destroy cancerous cells. Radiation therapy where X-rays are used to destroy the cancer cells is also effective. If you wish to discuss about any specific problem, you can consult a Gynaecologist.
4483
people found this helpful
Shared 11 months ago • Featured Tip

MD - Obstetrtics & Gynaecology, MBBS, Diploma In Specialised Advanced Gynaecological Endoscopy
It is very common for women to have heavy and painful periods or have a feeling of fullness in the lower abdomen. Although, it may not sound very alarming these could be the symptoms of uterine fibroids. These are the most common types of benign tumours found in women. The fibroids are basically some tissues and muscle cells that grow within the uterus, outside the uterus, or along the wall of the uterus. The fibroids are usually benign and asymptomatic and do not require any treatment unless they cause problems.
Know the causes
Though the exact cause of fibroid formation is not known, it is believed that the female hormones estrogen and progesterone have a role to play in their formation. Fibroids are formed only when a woman is producing these hormones and they are not seen in women in non-reproductive age i.e. before starting of menses or after stoppage of menses (menopause). If fibroids are persisting even after menopause or especially if increasing in size then it is an alarming sign. Such a fibroid needs to be taken care of immediately.
What are the symptoms?
Fibroids often remain quiet for long periods of time. They cause nonspecific symptoms in the pelvis and abdomen including:
Fullness in the abdomen
Low back pain
Cramping with menstruation
Painful sex
Increased urgency to urinate
Anemia, leading to tiredness and weakness
Infertility Diagnosing the fibroids
When these symptoms are recurrent, it is good to confirm the diagnosis. This can happen with a pelvic exam followed by ultrasound scanning to confirm the size and location of the fibroids. A blood test also may be done to confirm anemia, which is common due to heavy periods.
Treatment Options
Management of fibroids can range from doing nothing to periodic monitoring to surgical removal.
If pain and heavy bleeding are the only symptoms, then pain killers like ibuprofen should suffice for symptomatic relief. Anemia, if severe, may require iron supplementation.
Embolization is an option which shrinks the fibroid, at the same time preserving the uterus. The blood flow to the fibroid is cut off, thereby preventing its further growth. It takes about 1 to 3 hours and requires some bed rest after the procedure. There could be some pelvic pain and vaginal bleeding, which will gradually subside. The fibroids may grow back, but the benefits of keeping the uterus are definitely there. This is suitable in case of single fibroid with specific blood supply.
The next surgical option is myomectomy, where the portion of the uterus which contains the fibroid alone is removed. This is done in women who still wish to get pregnant and in women who would like to retain the uterus. This can also be achieved laparoscopically( key hole surgery). In such cases, fibroids are cut into small pieces and then removed from the body. This procedure should be done by a doctor specialised in advanced gynecological endoscopy as all this cutting should be done in a bag to avoid any spillage of cells inside the abdominal cavity. This procedure is known as Laparoscopic Myomectomy with In-bag Moecellation.
In women who have crossed their pregnancy phase, hysterectomy or complete removal of the uterus is advised. In these women, the bleeding and pain may not have subsided even after years of treatment with hormones. The growing fibroids could be pressing on the adjacent organs, causing pressure. This is the only definitive treatment and should be done in women have completed their family and don't desire to be pregnant.
Myomectomy and hysterectomy may be done laparoscopically or with an open method depending on the overall health, the size and location of the fibroids in the uterus.
In case you have a concern or query you can always consult an expert & get answers to your questions!
3961
people found this helpful
View All Feed