Videos (1)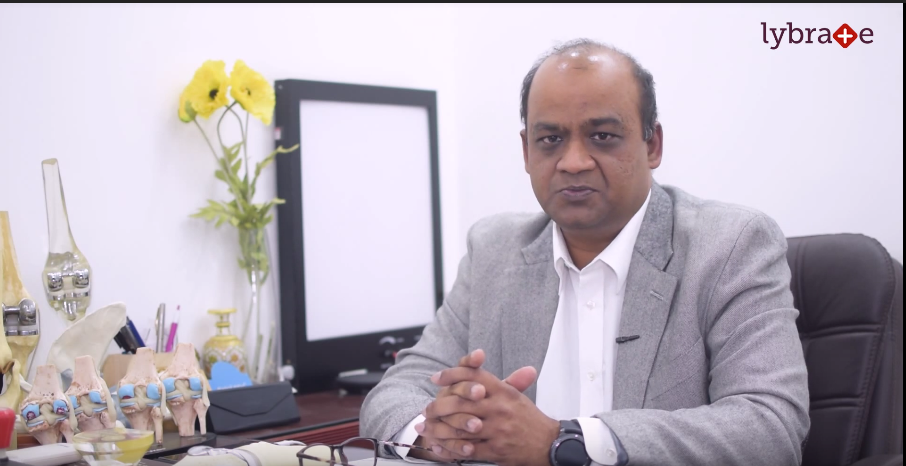 In medical terms, Osteoarthritis is referred to a disease of the joints. It mostly affects the cartilage or the slippery tissue, which helps to cover the ends of bones in a joint. Proper cartilage helps in gliding of the bones one over the other. In osteoarthritis, the cartilage's top layer gets damaged or breaks down. This leads to rubbing of the bones and swelling, pain or loss of motion. As time passes by, the joint may lose its shape. There is also a possibility of developing bone spurs from the edges of the joint. This causes pain and damage.
read more
Personal Statement
I want all my patients to be informed and knowledgeable about their health care, from treatment plans and services, to insurance coverage.
...more
I want all my patients to be informed and knowledgeable about their health care, from treatment plans and services, to insurance coverage.
More about Dr. Atul Mishra
Dr. Atul Mishra is one of the best Orthopedists in Vikas Marg, Delhi. He has been a successful Orthopedist for the last 23 years. He has done Fellowship In Joint Replacement, MS - Orthopaedics, MBBS . You can consult Dr. Atul Mishra at Arthroplasty & Sports Injury Centre in Vikas Marg, Delhi. Don't wait in a queue, book an instant appointment online with Dr. Atul Mishra on Lybrate.com.

Lybrate.com has a nexus of the most experienced Orthopedists in India. You will find Orthopedists with more than 37 years of experience on Lybrate.com. Find the best Orthopedists online in Delhi. View the profile of medical specialists and their reviews from other patients to make an informed decision.
Info
Education
Fellowship In Joint Replacement - Chiba University, Japan - 2005
MS - Orthopaedics - N.H.L. Medical College - 2001
MBBS - R.N.T. Medical College - 1996
Languages spoken
English
Hindi
Location
Book Clinic Appointment with Dr. Atul Mishra

No.14, Shankar Vihar, Main Road, Next To Kaleva Sweets, Opposite Metro Pillar No.72, Vikas Marg

,

Delhi
Get Directions


B - 22, Sector 62, Gautam Buddh Nagar

,

Noida
Get Directions




Services
Submit Feedback
Submit a review for Dr. Atul Mishra
Your feedback matters!
Write a Review
Reviews
Pooja Mittal
Nov 20, 2018
Great
Feed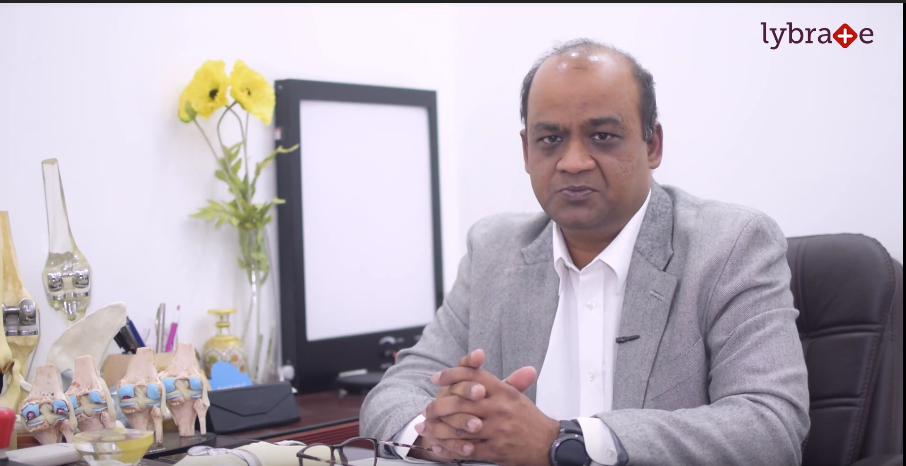 In medical terms, Osteoarthritis is referred to a disease of the joints. It mostly affects the cartilage or the slippery tissue, which helps to cover the ends of bones in a joint. Proper cartilage helps in gliding of the bones one over the other. In osteoarthritis, the cartilage's top layer gets damaged or breaks down. This leads to rubbing of the bones and swelling, pain or loss of motion. As time passes by, the joint may lose its shape. There is also a possibility of developing bone spurs from the edges of the joint. This causes pain and damage.
3224
people found this helpful
Inflammation or swelling can be caused due to body's natural response to injury or disease. And arthritis is a disease in which the joints in your body swell. The inflammation or swelling can cause discomfort in the form of pain, stiffness as well as difficulty in movement.
Some of the common causes of arthritis are:
Infections in the joint.
Genetic makeup in which arthritis can be a hereditary trait
Imbalance in the immunity system
Physically taxing work life or injuries caused in an accident
Risk factors associated with arthritis:
Obesity - Excess weight can put a lot of pressure on the joints, on the knees and hips in particular. Hence, obese people have more chances of developing arthritis than fitter people.
Age - The risk of arthritis can increase with age. Types like osteoarthritis, rheumatoid arthritis and gout are more common in the old age.
Joint injury - Joint injury caused due to accidents or due to sports activities can trigger arthritis. People with previous joint injuries can develop arthritis in that joint.
Family history - You can be prone to develop arthritis if it runs in the family. It can occur due to its hereditary trait hence making you more vulnerable to the environmental factors which contribute to developing arthritis.
Gender - Your sex is an important factor as women are more likely to develop rheumatoid arthritis while men are prone to suffer from gout.
Tips to deal with arthritis:
Take Vitamins and olive oil: Vitamins are crucial, especially A, C and D. Vitamin A can be found in carrots. vitamin D can yet again be found in fish while vitamin C can be found in strawberries, mangoes, pineapples and oranges. Olive oil is also useful because it contains polyphenols which reduce the chances of developing arthritis.
Control your weight: This is very important, especially for your knees. It has been proven by researchers at John Hopkins University that if you are 10 kg overweight, then 30 to 60 extra kilograms of weight fall on your knees.
Take Omega-3 fatty acids: Research proves that the regular consumption of Omega-3 fatty acids, present in fish, result in decreased risks of rheumatoid arthritis. Omega-3 fatty acids are also found in foods such as olive oil and walnuts.
Oh my aching Heel!! The combination of foot and ankle consists of 26 bones, 33 joints and an excess of 100 tendons. The longest bone present in the foot is the heel. Over usage or injury to the heel would lead you to experience pain in the heels. The severity of the heal pain can range from mild to excruciating.
The cause behind heel pain is typically associated with excess usage of the heel bone. Straining of your heel occurs if you excessively pound your feet on surfaces that are hard, or you are overweight or even if you wear shoes that do not fit your feet properly. These strains cause irritation in the muscles, bones or tendons that are present in the heels. Some of the other common causes include:
Heel Spurs: Development of heel spurs occurs due to the continuous stretching of the lining, which covers the heel. Upon continuous stretching, pieces of the lining tend to break off. Development of heel spurs is common in athletes who frequently jog or run. People who are obese also tend to experience pain due to heel spurs.
Plantar Fasciitis: Development of Plantar Fasciitis occurs due to the inflammation of the tendinous tissue that connects the heel to the ball of the foot. Development of Plantar Fasciitis is common in athletes who frequently jog or run as well as people who wear shoes that don?t fit the feet properly. It may occasionally be associated with Vitamin B12 deficiency and raised uric acid in blood
Achilles Tendinitis: This is the inflammation of the Achilles tendon. Achilles Tendinitis occurs commonly in people who have active lifestyles, such as people who are joggers, runners or even dancers.
Treatment-
Physical therapy, medication or alternative treatments can be used to treat this form of pain. Medications for heel pain can only be in the form of anti-inflammatory drugs. Although these oral medications cannot significantly relieve heel pain, some injections containing substances such as corticosteroids, as well as Arthrocentesis (removal of fluid present in joints using hollow needles) might be able to provide relief. Recently PRP (Platelet Rich Plasma) injection have been found very useful in treating recalcitrant Plantar fasciitis and heel pains.
Common practices that can be used to relieve discomfort include:
Application of ice to the heel for a duration of 15 minutes daily.
Utilize over-the-counter pain medications .
Have adequate amounts of rest .
Wear shoes that fit properly .
Walking on tip toes to stretch the plantar fascia helps to relieve heel pain.
A stinging pain in the neck that makes you feel broken from the neck joint could be a reason to worry. It is often accompanied by an aching head or a throbbing shoulder joint. Neck pain, such as this occurs due to an injury in the area resulting from sudden back and forth movement of the neck. It is referred to as whiplash as the nature of the pain and subsequent discomfort resembles the snapping of a whip. The pain is more like a sprain, but not exactly so. This can affect athletes or even any person in general who has faced an accident in recent past. Whiplash is characterized by a tearing of ligaments and tendons that connect one bone to another.
1. Sports that involve contact- Any extracurricular activity involving collisions or other forms of physical contact can cause neck injuries. Football and rugby players frequently suffer from Whiplash.
2. Road accidents- Public transport has a host of disadvantages. Reckless driving can make the tendons of your neck tear. Auto accidents cause immense strain on your neck; it can also lead to Whiplash.
3. Any kind of physical abuse- If you have gotten into a violent fight with someone your neck could suffer from a Whiplash. Instances of physical abuse where the neck is jerked or punched at can also result in neck strains. Domestic violence often leads to instances of neck strains.
Symptoms related to this condition:
1. You may or may not suffer from tinnitus. Tinnitus is a physical disorder where you hear ringing sounds. It is quite distracting.
2. Your vision might get blurry.
3. You can experience irregular sleep patterns.
4. You can find it hard to concentrate on any one thing for more than a while.
5. You can grow irritable at the drop of a hat.
6. Your memory may fail you. You might find it next to impossible to trace back a day's activity.
Some of the other direct symptoms are:
1. Your neck might turn stiff preventing you from moving it left, right, up or down.
2. Pangs of pain can be felt in and around your shoulders.
3. Your upper arms can grow numb and tender.
4. Your head can spin repeatedly or you could feel dizzy.
5. Whiplash can also result in serious fatigue.
4970
people found this helpful
The knee is the largest joint of the body and is made up of upper and lower bones that are separated by two discs known as menisci. While minor knee pain may be experienced by many people, it should be handled with medical intervention when it becomes a serious and debilitating problem. Sudden injury or injury due to overuse as well as myriad conditions that affect the joints and muscles can bring about knee pain. Underlying conditions like osteoporosis or arthritis, which affect the bones and joints, can also cause knee pain. The symptoms include painful swelling and stiffness as well as severe discomfort. Let us learn more about the causes of knee pain and the ways in which it can be managed-
Injury: Exercise and sports injuries are one of the most common causes that can be the start of acute knee pain, as well as chronic condition. These kinds of injuries can affect the ligaments and cartilage which leads to severe pain. The pain can even affect the way one functions in one's daily life. Knee ligament injuries can also cause this kind of pain. These ligaments are bands of tissues that connect the thigh bone with the lower leg bones. Sprains and tears in the ACL or PCL are common in sports injuries, and may even require surgery in many cases. Knee Cartilage Tears can also take place in the hard yet flexible cartilage of the knee which can affect the meniscus around the knee. This condition may also require surgery.
Arthritis: This condition can affect the knees specifically and is one of the most common types of arthritis. This is a chronic condition which gets progressively worse over time and may even require surgery. Stiffness and inflammation are common symptoms. Rheumatoid arthritis is also a degenerative auto-immune disease that can affect the knees and cause knee pain. Furthermore, post traumatic arthritis can also be experienced after an injury. Osteoarthritis is another common condition that leads to knee pain. It basically occurs due to wear and tear of the knees over a prolonged period and is usually experienced by patients over the age of 50.
Managing Knee Pain: While pain medication and anti-inflammatory drugs may be prescribed for most cases, along with the surgery in long run, it is also possible to manage knee pain with the help of better lifestyle choices like regular knee and muscle strengthening exercises as well as REST - rest, ice, compression and elevation. These methods can help in relieving inflammation and pain. But very severe cases will require medical intervention, so it is imperative to get in touch with your doctor if the condition does not improve.
4871
people found this helpful
Metabolic Bone Disease is a term used for various conditions of the bones that can be caused by a number of different disorders. Most of these disorders are developed due to nutritional deficiencies, defects in the bone metabolism procedure or due to hereditary defects in the skeletal structure. Conditions that fall under the category are osteoporosis, osteomalacia, rickets, Paget's disease, parathyroid conditions, chemotherapy induced bone loss and menopause induced bone loss.
Causes of Metabolic Bone Diseases:
Imbalance in the level of calcium : Too much calcium or too little calcium can cause bone diseases. While the overabundance of calcium (hypercalcemia) in the body will lead to calculi formation, which can be harmful for the body, the lack of calcium (hypocalcemia) causes weakness, bone pain and restricted growth.
Deficiency of phosphorus: Low phosphorus in blood (hypophosphatemia) leads to softening of the bone tissue and bone loss. Osteomalacia is commonly caused by phosphorus deficiencies.
Deficiency of Vitamin D: Vitamin D is essential for the body to absorb calcium. Cells called osteoblasts need vitamin D in order to absorb calcium and secrete the bone tissue proteins. A deficiency of vitamin D can lead to a number of metabolic bone diseases like rickets and osteoporosis.
Over or under secretion of the parathyroid hormone:The parathyroid hormone (PTH) stimulates the secretion of an enzyme, which converts the inactive circulatory form of vitamin D into its active usable form. The hormone can also increase the circulation of free or ionized calcium (Ca2+), which is not attached to proteins. Both underproduction and overproduction of the hormone causes skeletal problems.
Symptoms of Metabolic Bone Diseases:
The symptoms of most of the Metabolic Bone Diseases are similar, such as
A dull, throbbing pain in the bones is the most common symptom. The pain is frequent and lasts for a long amount of time, but unlike muscular pain, the exact region of bone pain cannot be specified.
Severe joint pains accompanied by stiffness and swelling of the joints. The patient experience pain during regular physical activities, especially during cold weather conditions.
Frequent fractures are caused by most bone diseases because the bone mineral density decreases drastically. Severe bone injury may be caused by mild trauma.
Defects in the bones can cause bowed out legs and a bent backbone.
A general feeling of exhaustion is often caused by bone diseases.
Kidney stones are an associated complication of metabolic bone diseases.
4604
people found this helpful
A healthy diet is not only important for that slick waist line, but it also keeps your bones healthy. Two of the most important nutrients needed for healthy bones are Calcium and Vitamin D. Calcium helps in strengthening your bones while Vitamin D facilitates calcium absorption in the body. If the bones are not healthy, it can lead to bone disorders such as osteoporosis and rickets.
If you want to keep your bones fighting strong and healthy, here are some diet tips that you can follow:
Consume yoghurt: A very good breakfast option, Yoghurt contains 30% of calcium and 20% of Vitamin D as per RDA (Recommended Dietary Allowance), both being vital for healthy bones. It also contains little in terms of calories so that you don't have to lose sleep over your waistline.
Milk: If you think milk is just for kids, think again. Milk is one of the best sources of protein and calcium; in fact it contains 30% of calcium as per RDA. So yes! Drop all inhibitions and drink that glass of warm milk to keep your bones healthy.
Cheese: Another milk based product, cheese is also rich in protein and calcium. You need to make sure that the cheese you consume is the fat free version in order to restrict calorie intake.
Sardines: If you are planning on getting a fish sandwich for lunch, then you are on the right track. Sardines are not only rich in Omega 3 Fatty acids, but they also contain calcium and Vitamin D is high amounts.
Eggs: Don't fear the egg yolk and dispose it off. Not so fast now! Egg yolk contains Vitamin D, an essential nutrient that facilitates calcium absorption in the body. Eggs are also one of the best super foods as they are a powerhouse of various nutrients.
Cancer that originates in the bones of a human body is referred to as bone cancer. Any bone could come under the threat of this disease, but generally the longer bones of your body, so to say the bones of your limbs, are at a greater risk.
A few factors that might push you an inch closer to bone cancer are:
Genes could jinx your health: A few typical genetic syndromes could increase a person's chances of contracting bone cancer. These syndromes could have been active in any person belonging to your lineage. One such syndrome is Li-Fraumeni.swelling
Treatment for one kind of cancer can make you prone to some other kind: Radiation affects your bones adversely. A patient of breast cancer might be undergoing radiation therapy that further increases his or her risk of contracting bone cancer in future.
Paget's disease can have unfavorable implications: Paget's disease is a disease that affects elderly people. This condition, if left untreated, can turn into bone cancer at a later stage.
Several symptoms of bone cancer can be found below:
5090
people found this helpful
The ankle, despite being one of the smaller joints, plays a crucial role as it bears the brunt of a person's weight. Due to improper gait or injuries, the ankle often gets sprained. This can be a recurring problem in older people. Therefore, over a period of time, the ankle gets unstable and can cause chronic symptoms including pain, imbalance resulting in recurrent falls. Read on to know more about some causes, symptoms, and management techniques for ankle instability.
Causes: The ankle has ligaments which stretch to allow for ankle movement. When this ligament stretches beyond the limit, then it can tear or stretch. Therefore, sportspersons like basketball and football players, gymnasts who tend to use their ankle a lot are at a much higher risk of developing ankle instability over a period of time.
Symptoms: The most common symptom of ankle instability is when a person is unable to stand firm. This pain is worse in people wearing heels or walking on uneven ground. Patients may experience swelling, stiffness, and excruciating pain.
Management: Ankle instability is an acute problem but the recovery time is limited too, so the symptoms disappear over a period of time. However, in some people, especially sportspersons, it may lead to a chronic condition which needs immediate attention. Few remedies for getting relief from ankle pain are mentioned below:
Ice: For pain relief, icing the ankle is an excellent option. Applying a cold pack for about 10 to 15 minutes about 2 to 4 times per day is an effective way to relieve the pain, stiffness, and swelling.
Rest: Ligament injuries often heal on their own, and sportspersons may be advised to stay off of the game for about a week or two, to give it time for self-repair.
Compresses: Using an elastic wrap or compression ice wrap for a few hours can help in relieving ankle instability.
Pain killers: Non-steroidal anti-inflammatory drugs like ibuprofen can help in reducing both the inflammation and pain from the ankle injury.
Exercise: Increasing the strength and flexibility of the ankle via exercise is a great way to reduce chances of further sprain. Rotating the ankles, standing on one leg, etc., are some effective ways to do this.
Surgery: If none of the above-mentioned remedies work, a surgery may be required which is only in severe and/or chronic cases.
Ankle instability is quite common but is equally easy to manage.
Muscle contusion is a condition that is characterized by bruising in the muscles. It generally tends to occur in athletes who play a lot of contact sports. Repetitive blows in any part of the body may cause damage to the underlying muscle tissues. These blows may lead to internal bleeding, resulting in blood clot formation. The most common site where it occurs are the quadriceps.
The various causes of this condition are:
Direct repetitive blows to a part of the muscle in contact sports such as football
If you fall on a hard surface
It may also occur if the muscle comes in contact real hard with sports equipment like soccer balls
The symptoms of a muscle contusion are:
You may experience swelling of the muscle
Excessive pain
Decrease in range of motion in the concerned body part
It may lead to leaking of blood vessels
You may also experience hematoma where a lump is formed over the affected spot
Symptoms of broken bones, dislocations and fractures may also occur
Complications: This disorder may also lead to various complications such as compartment syndrome, which leads to compression of blood vessels resulting in pain.
Treatment: The basic treatment for this condition is the RICE protocol which is rest, ice, compression and elevation. You should rest the muscle, then apply ice to the affected area to reduce the pain. You can also take NSAIDs (non steroidal anti-inflammatory drugs) to reduce the pain. In severe cases, the doctor may drain the lump surgically.
It is advisable to not return to your normal sports routine in order to allow the muscle to recover. If you carry on with your regular routine, it may result in further complications like the formation of scar tissue. You may undergo various stretching exercises to relieve the pain and make a gradual return to your normal sporting activities.
4396
people found this helpful
View All Feed