Personal Statement
I want all my patients to be informed and knowledgeable about their health care, from treatment plans and services, to insurance coverage.
...more
I want all my patients to be informed and knowledgeable about their health care, from treatment plans and services, to insurance coverage.
More about Mr. Ashutosh Arora
Mr. Ashutosh Arora is a renowned Audiologist in Andrews Ganj, Delhi. You can consult Mr. Ashutosh Arora at Harvik Speech & Hearing Clinic in Andrews Ganj, Delhi. Book an appointment online with Mr. Ashutosh Arora and consult privately on Lybrate.com.

Lybrate.com has an excellent community of Audiologists in India. You will find Audiologists with more than 31 years of experience on Lybrate.com. You can find Audiologists online in Delhi and from across India. View the profile of medical specialists and their reviews from other patients to make an informed decision.
Info
Languages spoken
English
Hindi
Location
Book Clinic Appointment with Mr. Ashutosh Arora
N-1, Ring Road,South Extension-I. LM: Near Andrews Ganj Flyover, Delhi

,

Delhi
Get Directions
Services
Submit Feedback
Submit a review for Mr. Ashutosh Arora
Your feedback matters!
Write a Review
Feed
Nothing posted by this doctor yet. Here are some posts by similar doctors.
While most noise is just in the background for us, loud noises, either in small spurts or prolonged exposure, can cause hearing loss. This has been happening more frequently as the levels of noise in an industrialized society go further up.
Noise induced hearing loss explained
Loud noises may damage the sensitive structure of your ear, which process the sound waves into information. They eventually become nonfunctional, resulting in a loss of hearing in that range. If exposure to loud noises continues, then this might extend to the entire range of hearing and may cause total hearing loss.
What may cause noise induced hearing loss?
Some of the scenarios which may cause noise induced hearing loss are as follows:
1. Listening to music on high volume: If you constantly listen to music or watch movies at your home on very loud levels, then it may result in noise induced hearing loss. In fact, listening to music or watching movies with headphones in your ears is one of the leading causes for hearing loss. Headphones have deceptively loud levels and may result in damaged hearing overtime.
2. Noise of household tools: Household tools such as drills, mixers, grinders, mowers, and saws can expose you to loud levels of noise. Even a quick exposure for a few seconds could temporarily damage your hearing.
3. Occupational problems: Occupations such as construction, factory work and military that require the use of power tools on a constant basis can also cause hearing loss. The sound from the resulting friction might damage your hearing very quickly. Explosions and impacts are also causes of hearing loss in the military and law enforcement departments.
Prevention and treatment
Treatment: It is difficult to treat hearing loss as in most cases; it may be permanent, except sudden shocks, when your hearing might come back to normal. The only treatments for hearing loss are hearing aids or cochlear implants which can restore hearing partially.
Prevention: Prevention is the best method to avoid hearing loss and in most cases, you should wear ear protection such as mufflers or sound level reduction devices to protect your hearing. Also, practice listening to music, watching TV or movies at lower levels, especially if you are on the headphones. If you wish to discuss about any specific problem, you can consult a ent-specialist.
4092
people found this helpful
Yes, it can be cured by homeopathic medicines. For that you need to give your details to homeopathic doctor and show your reports too. If you wish you can consult me too for that. It can be corrected. Don't worry. Take care. :)
2
people found this helpful
Hello, to identify whether you' be really a hearing difficulty or no get done your audiogram which related to hearing, so you' ll get to know which frequency of sounds r getting affected.
1
person found this helpful
Of all the possible holistic or alternative treatments available, Chronic Sinusitis stands the best chance of being cured by Homeopathy. This has been my personal first hand experience as a homeopathic doctor as well as the experience of hundreds of patients of sinusitis who got cured by Homeopathy. The Homeopathic treatment of sinusitis is far superior as it does not resort to any strong medicines or antibiotics. The homeopathic medicine for sinusitis is mild and has the additional benefit that it does not cause any side effect at all. In fact, it strengthens the immunity of the patient and helps in fighting other infections also. You can easily take an online consultation for further treatment guidance and permanent cure without any side effects
Recovery after sudden sensory neural hearing loss is usually not complete and residual hearing loss is common. If tinnitus persists try tinnitus masking devices.

Master of Hospital Administration, Bachelor of Audiology & Speech Language Pathology (B.A.S.L.P), MASTER IN AUDIOLOGY AND SPEECH LANGUAGE PATHOLOGY
Speech Therapist, Bangalore
Dear lybrate user, first of all know whats the exact status, then the management will be much easier and fruitful by default. Go for puretone audiometry test. If you have a mixed kind of hearing loss then even after surgery you have to use hearing aids, if the result shows conductive type loss then no doubt you will be fine after surgery.
1
person found this helpful

MBBS, Diploma in Nutrition and Health Education (DNHE), Diploma in Clinical Cosmetology
Do Steam inhalation carefully by steam inhaler twice a day for 2-3 days, AS you have consulted doctor and diagnosed as Deviated nasal septum so you need to consult ENT Surgeon for further evaluation and management
1
person found this helpful
First step is to get an ent checkup next to get a hearing test done and it is the audiologist who will try different hearing aida and then take your earcanal size and fit the hearing aids according to your response. Now if the dealers have employed an audiologist it may be a part of their business.
1
person found this helpful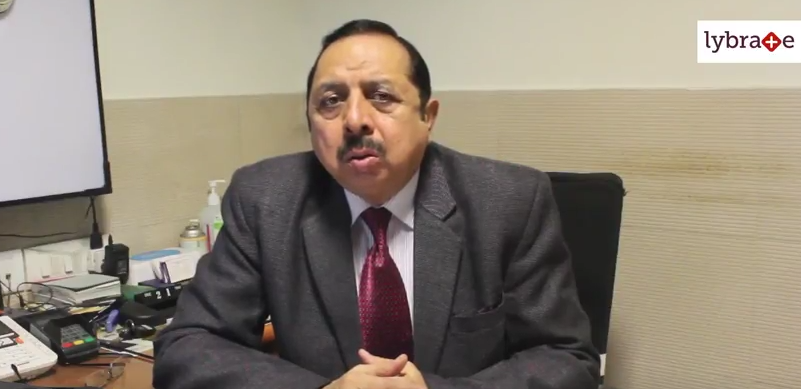 Good morning, I am doctor Khatri I will tell about hearing loss.
So the hearing loss is a very common problem which occurs with the ageing process and it can occur because of persistent and prolonged noise exposure. It's a difficult problem which happens throughout the world and it can be of two types - conductive and sensorineural hearing loss. Hearing is very important for the life because if there is a hearing loss then we don't enjoy discussions, talking and especially music and other environmental sounds.
So there are two types of losses conductive hearing loss - the conductive hearing loss is because of diseases in the external and middle ear because of repairment in the conduction of the sounds. External ear and middle ear which contains small bones which are as far as more conductive of the sound to the inner ear.
Common causes for sensorineural hearing loss is post viral process which is involved in the inner ear the reason being due to prolonged exposure to the noise for long duration and there is a congenital in an inner ear that auto slow system which involves the nerves inner ear. Then there can be minute diseases to most of the inner ear are driven, the inner ear bones it can be because of trauma and injury which involves a texture of the ear bones and then it can be because of understanding worm formation.
The treatment for the hearing loss is depending on the cause we treat - the cause like infection is there then we give antibiotic and ear drops, wax can be removed then malformation in the ear trunk that can be replaced by an operation. Then in the other diseases like minute diseases are also treated with medical on the auto slow system which is treated by the century and that could be use of hearing track, it also moderates to severe hearing loss.
The hearing, that is used to specify the sound and especially is able to hear. Then there can be surgical treatments involving whatever the cause of the diseases is here, so the prevention is more important than cure . So always we have to take preventive steps like exposure to the loud noise should not go longer duration, ear phones which are normally nowadays teenage children are using , which should not be used for higher volume with long time duration . Any medicine can cause hearing loss and that should be avoided .
If there is a hearing loss and then there are certain operations if there is a profound or a lot hearing loss, total hearing loss and there is a surgery called Choclear Implant surgery, that can be done. Thank you.
2579
people found this helpful
कान हमारे शरीर के उन अंगों में से है जिन्हें हम ज्ञानेन्द्रिय कहते हैं. यानी वो इन्द्रिय जिनसे हम बाहर की चीजों को अपने अंदर ग्रहण कर पाते हैं. तो कान के द्वारा हम विभिन्न आवाजों को अपने मस्तिष्क तक पहुंचाते हैं. इसके बाद ही आपका मस्तिष्क प्रतिक्रिया देता है. लेकिन कई बार ऐसा होता है कि कुछ लोगों के कान में न सुनाई देने या कम सुनाई देने की समस्या आ जाती है. इसमें से कई समस्याएं तो ऐसी होती हैं जिन्हें बचपन में चेकप की सहायता से ठीक किया जा सकता था लेकिन जागरूकता की कमी के कारण ऐसा नहीं हो पाता है. आइए कान से कम सुनाई देने के कारणों की पड़ताल करें.
कान की रचना
हम कान को तीन हिस्सों में बाँट सकते हैं – बाह्य कान, मध्य कान और अंदरूनी कान. बाह्य कान वातावरण से ध्वनि तरंगों के रूप में विभिन्न आवाजों को ग्रहण करता है. इसके बाद ये तरंगें कैनाल से होती हुई ईयरड्रम तक पहुंचती हैं और इनकी वजह से ही ईयरड्रम वाइब्रेट करने लगता है. इस वाइब्रेशन से मध्य कान में मौजूद तीन बेहद छोटी हड्डियों में गति आ जाती है और इस गति के कारण कान के अंदरूनी हिस्से में मौजूद द्रव हिलने लगता है. अंदरूनी कान में कुछ सुननेवाली कोशिकाएं होती हैं, जो इस द्रव की गति से थोड़ी मुड़ जाती हैं और ये इलेक्ट्रिक पल्स के रूप में दिमाग को संकेत भेज देती हैं. ये संकेत ही हमें शब्दों और ध्वनियों के रूप में सुनाई देते हैं.
सुनई न देने के दोष के प्रकार
सुनाई न दने के कई कारण हो सकते हैं. अलग-अलग व्यक्तियों में इसके अलग-अलग कारण होते हैं. देना यदि किसी व्यक्ति को सुनाई न देने का दोष है तो इसके दो मुख्य प्रकार हो सकते हैं.
I. कंडक्टिव हियरिंग लॉस
जब कान के बाहरी और बीच के हिस्से में को समस्या उत्पन्न होने के कारण सुनाई नहीं देता है तो इसे कंडक्टिव हियरिंग लॉस कहते हैं. इसे आप एक तरह का बहरापन समझ सकते हैं. इसके मुख्य कारण निम्नलिखित हैं-
1. कान बहना या संक्रमण
2. कानों की हड्डी में कोई गड़बड़ी
3. कान के पर्दे का छतिग्रस्त होना
4. ट्यूमर, जो कैंसरस नहीं होते
II. सेंसरीन्यूरल हियरिंग लॉस
जब कान के अंदरूनी हिस्से में किसी गड़बड़ी की वजह से सुनाई न देने का दोष उत्पन्न होता है तब इसे सेंसरीन्यूरल हियरिंग लॉस कहते हैं. ऐसा सुननेवाली कोशिकाओं के नष्ट होने पर या ठीक से काम नहीं करने पर होता है. दरअसल, कान में तकरीबन 15 हजार स्पेशल सुननेवाली कोशिकाएं और इनके बाद नर्व्स होती हैं. सुननेवाली कोशिकाओं को नर्व्स की शुरुआत कहा जा सकता है. जाहिर है इनकी वजह से ही हम सुन पाते हैं, लेकिन उम्र बढ़ने के साथ-साथ ये कोशिकाएं नष्ट होने लगती हैं, जिससे नर्व्स भी कमजोर पड़ने लगती हैं और सुनने की शक्ति कम होती जाती है. ऐसा होने के प्रमुख कारण निम्नलिखित हैं-
क्या है इसकी वजह?
1. बढ़ती हुई उम्र
2. कुछ खास तरह की दवाएं मसलन जेंटामाइसिन का इंजेक्शन. बैक्टीरियल इन्फेक्शन आदि में इस्तेमाल
3. कुछ बीमारियां जैसे डायबीटीज और हॉर्मोंस का असंतुलन, मेनिंजाइटिस, खसरा, कंठमाला आदि बीमारियों से भी सुनने की क्षमता प्रभावित होती है.
4. बहुत तेज आवाज
5. हमें इसका पता चलने तक हमारे तीस फीसदी कोशिकाएं नष्ट हो चुकी होती हैं. एक बार नष्ट हुए सेल्स हमेशा के लिए खत्म हो जाते हैं. उन्हें दोबारा हासिल नहीं करना सम्भव नहीं.
ये हैं इसके लक्षण
जाहिर है सभी बीमारियों की तरह इसके भी कुछ लक्षण हैं जिनके आधार पर इसके होने की पहचान की जाती है. हलांकि प्रारंभ में इसके लक्षण बहुत स्पष्ट नहीं होते हैं. लेकिन यहां ध्यान देने की बात यह है कि सुनने की क्षमता में आई कमी समय के साथ धीरे-धीरे और कम होती जाती है. इसलिए जितना जल्दी हो सके, इसका इलाज कराना चाहिए. यदि निम्नलिखित में से कोई भी लक्षण आपको अजर आए तो आपको डॉक्टर से मिलना चाहिए.
1. बैकग्राउंड में शोर होने पर सामान्य बातचीत सुनने में दिक्कत होना.
2. बातचीत में बार-बार लोगों से पूछना कि उन्होंने क्या कहा.
3. फोन पर बातचीत करने में दिक्कत होना.
4. अपेक्षाकृत ज्यादा तेज आवाज में टीवी या संगीत सुनना
5. बारिश या पक्षियों के चहचहाने की आवाज जैसी प्राकृतिक आवाजों को भी न सुन पाना.
6. नवजात बच्चे का आवाज न सुन पाना

6
people found this helpful
View All Feed