Videos (4)
View All Videos
Personal Statement
I'm dedicated to providing optimal health care in a relaxed environment where I treat every patients as if they were my own family.
...more
I'm dedicated to providing optimal health care in a relaxed environment where I treat every patients as if they were my own family.
More about Dr. Ashok Sarin
Dr. Ashok Sarin is an eminent Nephrologist from Delhi with an experience of over 46 years in health care. He completed his Bachelor of Medicine Bachelor of Surgery (MBBS) from Kanpur Medical College in 1971 and further completed MD in 1975. He has also completed a fellowship program in Nephrology from Royal College of Physicians of Edinburgh, UK in 2015.
Dr. Ashok Sarin notable service in healthcare has won him prestigious awards namely Certificate of Honor, Nepal, Chairman Nephrology at 'GP Conference' New Delhi and Gold Medal & Certificate of Honour for Distinction in Physiology. He is also a member of various medical Societies like Association of Physicians of India(API), Indian Medical Association (IMA), Delhi Nephrology Society, Indian Society of Nephrology etc. He currently practices at Apollo Hospital in Sarita Vihar, Delhi where he is available between 2 PM and 6 PM on Monday, Tuesday, Saturday and between 11 AM to 2 PM from Wednesday to Friday.
Info
Education
MD - Kanpur Medical College - 1975
MBBS - Kanpur Medical College - 1971
FRCP - Nephrology - Royal Colleges Of Physicians Of Edinburgh, Uk - 2015
Languages spoken
English
Hindi
Awards and Recognitions
Dr Sarin Receiving The FRCP From The President of The Royal College of Physicians of Edinburgh On 26 June
Chairman Nephrology at GP Conference New Delhi, 27 Nov
Certificate of Honor - Nepal
...more
Gold Medal & Certificate of Honour For Distinction In Physiology
Gold Medal For Best Speaker In The Annual Seminar Competition
Professional Memberships
Life Member of Indian Society of Nephrology
Life and Executive Committee Member of Delhi Nephrology Society
Life Member of North Zone Society of India
Member of Haemodialysis Society of India
Life Member of Association of Physicians of India(API)
Life Member of Indian Medical Association (IMA)
Life Member of Peritoneal Dialysis Society of India
Life Member of Indraprastha Apollo Hospital Consultant Forum
Location
Book Clinic Appointment with Dr. Ashok Sarin

Sarita Vihar, Delhi Mathura Road, Gate No.10, Room No.1006, Ground Floor, Sarita Vihar

,

Delhi
Get Directions





Consult Online
Text Consult
Send multiple messages/attachments. Get first response within 6 hours.
7 days validity
•
₹300 online
Consult Now
Phone Consult
Schedule for your preferred date/time
5 minutes call duration
•
₹500 online
Consult Now
Video Consult
Schedule for your preferred date/time
10 minutes call duration
•
₹1000 online
Consult Now
Services
Submit Feedback
Submit a review for Dr. Ashok Sarin
Your feedback matters!
Write a Review
Patient Review Highlights
"Very helpful"
4 reviews
"Caring"
1 review
"Thorough"
1 review
"knowledgeable"
2 reviews
"Practical"
2 reviews
Reviews
Krivi
May 15, 2017
One of my colleague referred Ashok Sarin. He is a very practical doctor. The guidance Ashok Sarin gave me has helped me immensely with my situation. Dr sarin did my kidney transplant. Apollo Hospital has all the latest technology in place to handle severe cases. Ashok Sarin guidance has helped me immensely and has helped gain confidence. Hygiene is very important, and I must Apollo Hospital was extremely clean.
Ritish
Apr 11, 2017
In the past i consulted so many doctors for my urine stone, but nobody was able to help me with my problem, but Dr Ashok has helped me immensely. He clearly told us the problem and the what the treatment procedure will be in future. He is so pleasant to talk to and always ready to answer your doubts. I am thankful to him for treating me so well.
Bigul
May 15, 2017
I was shocked to experience the symptoms of kidney stones. I am almost my normal self post the treatment and for that Dr Ashok Sarin is the reason. The facilities available in the Apollo Hospital are very nice. I searched him online and saw his reviews. I am really grateful as his kidney stones treatment has give me a ray of hope.
Kavya
Jun 28, 2017
All of sudden I developed this swelling on my stomach and didn't know what to do. I consulted Dr Ashok. He is very courteous and behaves very aptly with elder patients. The overall atmosphere in the Apollo Hospital is very soothing. And I am benefitted with his treatment.
Charvi
May 31, 2017
I am amazed that he is such a sweet doctor, even though he is so busy all the time. During the kidney transplant treatment, Dr Sarin supported me a lot. His treatment suited me the best and now I am fine.
Feed
Shared 2 weeks ago • Featured Tip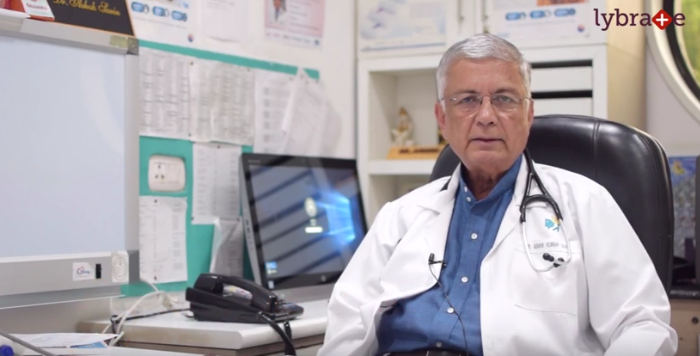 People with failed or damaged kidneys may have difficulty eliminating waste and unwanted water from the blood. Dialysis is an artificial way of carrying out this process.
2871
people found this helpful
Shared 3 weeks ago • Featured Tip
"You are what you eat". Consuming a well-balanced diet is key to a healthy life, but at times we simply ignore it. Keeping our kidneys healthy is vital for our overall health. Fortunately, a healthy diet can help keep the kidneys in good shape. Here's how:
Choose or prepare food with less salt or sodium: Avoid overly processed foods and stick with natural foods. Don't consume an excessive amount of salty foods. Keeping a check on the sodium intake will keep your blood pressure levels safe and not lead to any complications with the kidney
Eat the right amount of proteins: Consuming high amount of proteins can stress the kidneys. However, if you don't get enough you can become weak. So, it is essential to calculate how much protein your body needs and limit your protein intake accordingly. Be aware of which foods contain high protein including meat, poultry, and seafood and incorporate them into your diet wisely.
Fluids: Drinking more water is not always good. The National Kidney Foundation (NKF) recommends drinking just enough fluids to keep your urine either light yellow or colorless. A standard recommendation is 13 cups daily for men and 9 for women. Also, cranberry juice has a positive association with kidney health for a long time, especially urinary tract infections and can be consumed.
Watch your Potassium and Phosphorous: A diet high in potassium and phosphorous can thwart the kidney function. A diet with the right amount of Potassium will help your nerves and muscles work the right way. Also, the right phosphorous levels will help protect your bones and blood vessels. It is better to stay away from packaged foods, junk foods and colas that contain high phosphorous and potassium.
Restrict the Fructose: As with sodium, your sugar levels are also to be watched. Since a high sugar diet can lead to diabetes and increase your risk for kidney disease, avoid high sugar foods. Sweetened beverages like sodas, fruit juices and energy drinks are not recommended.
Kidney-friendly Superfoods: Adding the following foods to your diet can help promote optimal kidney function:

Red bell peppers – Low potassium and rich in vitamins, folic acid and fiber
Cabbage – Rich in phytochemicals that protect against toxins and low in potassium
Kale – Rich in iron which is important for kidney health
Fruits – Apples, berries, cherries and red grapes are good to maintain kidney health
Watermelon – Has diuretic properties that help to flush out toxins
Keeping your kidney in good health is essential to lead a happy and disease-free life. So, start out by making small changes to your diet by following the above tips.
3016
people found this helpful
Shared 1 month ago • Featured Tip
Proteinuria is a condition that presents itself as an abnormal amount of protein in the urine. It is very often symptomatic of a kidney disease. When the kidneys are functional and healthy, they do not allow proteins to filter through them into the bladder. But if the kidneys are damaged then they might be unable to filter proteins like albumin from the blood stream. It could also be a result of an over synthesis of proteins in the body.
Since kidney diseases are usually asymptomatic, proteinuria may be one of the first sign of an underlying disease affecting your kidneys. This can be easily diagnosed by a simple urine test to determine whether the kidneys are functioning properly.
Symptoms-
Frothy urine means that there is a heavy loss of protein.
Bloating due to an excess of water in the body tissues.
Risk Factors-
1.Diabetes: Diabetes with its irregularities in insulin secretion can cause an imbalance of protein filtration by the kidneys.
2.High Blood Pressure or Hypertension, as it is more commonly known, can affect the hormonal balance causing damage to the kidneys.
Other risk factors include obesity, a genetic history of kidney diseases. Race and ethnicity also tend to play a role when it comes to developing kidney diseases.

Causes-
The major and most probable causes of proteinuria are-
Diseases that affect the kidney's filtering units such as glomerulonephritis. An acute inflammation caused by an immune response can damage the kidney's function in eliminating excess fluids and waste from the bloodstream before it passes into urine.
Urinary tract infections can cause proteinuria. But they usually occur in conjunction with other signs.
Proteinuria can also be caused by an underlying congestive heart condition. It could be one of the earliest warning signs of eclampsia during pregnancy.
Temporary proteinuria can occur after a bout of vigorous exercise or if you have a high fever.
Though not specifically a disease, it is symptomatic of other serious diseases. Its treatment is dependent on identifying and managing the underlying cause. If left untreated it could lead to kidney failure. For mild and temporary cases, treatment might not even be necessary. But for those with chronic diseases like high blood pressure and diabetes, it is essential to prevent the progression of the kidney damage that causes proteinuria.
5
people found this helpful
Shared 2 months ago • Featured Tip
Bladder stones, not to be confused with kidney stones, are formed when substances such as calcium oxalate found in urine coalesce into solid lumps and form deposits in the bladder. Though usually small enough to be excreted during urination, sometimes they get trapped in the neck of the bladder. In such cases, as the residues continue to grow larger, they cause extreme pain, infections, and may need surgical attention.
What causes bladder stones?
The most common causes of bladder stones are-
A diet which is high in oxalic acid can cause bladder stones.
Dehydration and a reduced intake of water cause bladder stones.
A protracted use of a urinary catheter, infections of the urinary tract, or an injury that might have impaired bladder function can cause stones to form.
Most often, stones originate somewhere else in the urinary tract and move downwards obstructing the neck of the bladder. There are significant hereditary factors at play here.
Symptoms-
Blood in the urine usually apparent only in the last few drops.
Interruption of the stream of urine and an inability to do so except in certain positions.
Dark-coloured urine.
Diagnosis-
1.Physical Exam
The physician will physically examine to evaluate if the bladder or the rectum are enlarged.
2.Urinalysis
A sample of your urine will be tested for the presence of bacteria, blood and crystallized minerals.
3.CT scan
A CT scan to build a detailed image of the internal organs.
Treatment-
If the size of the bladder stones is small then a simple increase in water and fluid intake should be enough to excrete them out naturally.
If they are too large to flush out from the system naturally, they will either be broken down to smaller sizes using laser ray or similar other energies, or surgically removed.
In order to prevent bladder stones from recurring, here are 5 foolproof methods-
1.Increase the daily fluid intake
A sure-fire way to prevent bladder stones is to increase the amount of water you drink every day. The idea is to reduce the concentration of your urine. A minimum of 2-3 litres of water per day is absolutely necessary.
2.Urinate more often.
If you drink more water throughout the day, you are going to have to urinate more frequently anyway. Do not put it off because you are worried that you will be mocked for having an old lady's bladder.
3.Laxatives.
If you feel like you are constipated, use a laxative. There is no shame in wanting to regulate your bowel movements.
4.Regular Tests.
Get a sample of your urine tested regularly to ensure that your kidneys and bladder are functioning properly and there are no irregularities.
5.Eat fruits.
Get the essential sugar component of your diet from fresh fruits. Say no to saturated sugar and fizzy drinks. Opt for fruits with high water content like melons to add more fluids in your diet.
2942
people found this helpful
Shared 3 months ago • Featured Tip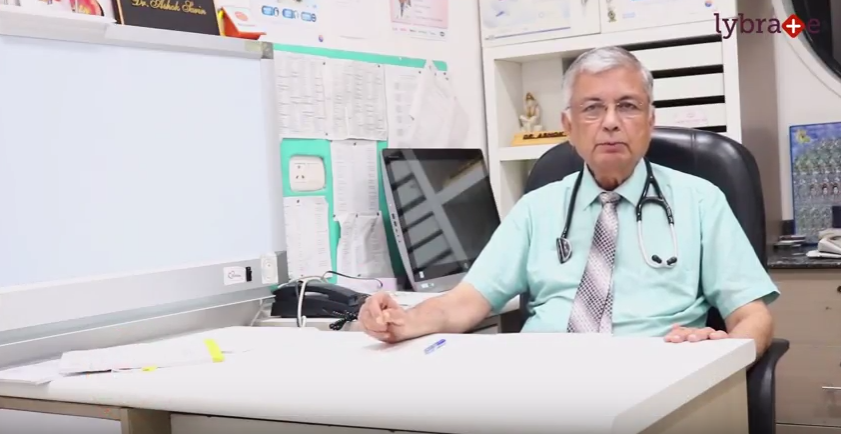 Hello,
I want to talk about kidney diseases as more and more people are getting scared of the same. I know it is becoming every relevant today. Kidney diseases can be prevented to the great extent. There is no need to be scared about it. But certain things have to be followed. People come to me and say about trace proteinuria. Now trace is very little protein in urine and they think it is abnormal. Trace proteinuria is as good as normal protein urea. Kidney does excrete in the normal people a small amount of protein about 200 mg in 24 hours. Now people come for red cells in the urine. Now 1-2 cells in urine are normal. We have to be very careful about hypertension.
It should be avoidable at the great extent. And we must maintain our BP at around 120/80 mm. Because hypertension can cause kidney damage. It also causes heart damage, affects the eyes but it is controllable. Now about diabetes, we must maintain our blood sugar level. And HbA1c should be at 6% because diabetes is as like as hypertension can also damage the eyes, heart diseases, and kidney damage. Diabetes also causes the problem with the liver. Causes non-alcoholic hepatitis. And the great contributor to all these diseases is overweight. Obesity should be avoided. Rather than getting worried about kidney disease, follow the rules like controlling your weight, eat healthily.
Take a balanced diet. Indulge in exercises. Exercise is very important as it lowers the blood pressure, blood sugar, keep cholesterol at the check. It also causes the problem of mental well-being. Avoid stress. Exercises are the very important part in preventing kidney diseases. Instead of worrying about kidney disease, let's talk about prevention. And even if kidney disease develops as of today, there is a lot which can be done to reverse it. An immunological disease can also develop. We have IgA nephropathy, FSGS, systemic lupus which is very common in young females. Now immunological disease can be picked up early and treated regularly if we have medical check-ups.
Now if the patient comes up with the symptoms like swelling of the feet, raised blood pressure or swelling of the face, now that is the time when it is late. So, my emphasis is on a regular check-up. Every person should get a check-up once a year before 40. And after 40, once in 6 months or 9 months should get checked-up because in medical check-up, you can detect almost all diseases. And detailed investigation can be done if something has been detected as an abnormality of anything. And that is how you keep diseases under check. Now if you detect any disease like diabetes, kidney disease, hypertension at an early stage than the results of the treatment is much better.
A lot of treatment available like for immunological. So, there is no scope for fear. Things depend on how we look at our health and how we prevent ourselves from getting any serious diseases. Stones in the kidney. I am seeing more and more obese people and sedentary people are more likely to develop renal calculi. We advise them to drink a lot of fluids, so many of the stones can be passed. We also must know that all rise in blood in urea, not an indicator of chronic renal failure. There are lot of indications like dehydration, gastroenteritis, especially in young children, where you can have temporarily renal damage which is reversible by hydration and medication.
A lot of things can be done at early stages to prevent kidney diseases. Smoking is completely not allowed. Stress, alcohol must be avoided. If we go for a regular medical check-up, and to see the kidney stage, urine is normal or if there is some abnormality at the early stage, you can reverse. Even if it is slightly late, today we have a lot of medications, dietary changes which must be performed and lifestyle modification. People in India are very careless about their lifestyle. They put on weight and they don't do regular exercises. Overeating, smoking, should be avoided for better health.
Thank you very much.
3163
people found this helpful
Shared 4 months ago • Featured Tip
A lot of bad things can and do happen when the kidneys fail. The kidneys are vital for proper bodily functioning because they filter liquid and solid waste products out of the blood and allow vital chemicals (which the body needs for functioning) to flow into the body through the bloodstream. People can become very sick when the kidneys either fail to perform these functions or fail to perform them properly. Many people will get chronic kidney disease, therefore, they need to know what the causes and symptoms are in order to treat, and even prevent these diseases from occurring.
People who suddenly experience the following symptoms should see a nephrologist as soon as possible for a medical examination: blood or protein in the urine, kidney stones, acute kidney injury, kidney infections, and/or pain, and Hepatitis C and kidney disease.
Blood in the urine can be a sign of kidney problems which can lead to kidney disease. Additionally, people who urinate frothy or bubbly urine, or have swelling in the hands, face, and feet should see a doctor because this is a sign of protein in the urine. Protein in the urine can be detected by a urine test. Kidney stones can be very painful and are problematic. They are caused by mineral buildup in the kidneys. Men and white people tend to get kidney stones more, and they can cause blood in the urine, painful urination, sharp lower abdominal or back pain, and nausea and vomiting.
Acute kidney injury occurs when the kidneys stop functioning altogether in a short period of time. Because this disease can be deadly, those with this disease should get immediate medical help. Usually, the very sick patients in hospitals get this disease, but it can also be caused by certain medicines, injury, or infections. This type of kidney disease is easily reversible.
Symptoms include
Not passing enough urine when urinating
Leg, ankle, or feet swelling
Confusion
Nausea, and chest pressure or pain.
Kidney infections tend to be caused by bacteria that have spread from the urinary tract. Women, because of their anatomy, tend to get kidney infections more than men.
Symptoms include:
Vomiting
Back, side or groin pain
Chills
Nausea
Frequent urges to urinate
Painful or burning urination
Pus or blood in the urine
Cloudy or foul-smelling urine
Kidney pain in the lower back or sides can signify more serious kidney problems. They can be caused by urinary tract infections, polycystic kidney disease, kidney infections, blood clots, and/or bleeding in the kidneys.
Hepatitis C is a disease that attacks the liver and can cause kidney disease.
Symptoms include
Nausea
Fever
Fatigue
Vomiting
Dark colored urine
Grey colored stool
Yellow skin and eyes
While kidney diseases are at best unpleasant, and at worst, life-threatening, they can be avoided by drinking lots of water, eating a healthy low salt diet, and watching for any changes in health and urine over time. In case you have a concern or query you can always consult an expert & get answers to your questions!

2841
people found this helpful
Shared 5 months ago • Featured Tip
Renal hypertension is hypertension or increased blood pressure in the artery that supplies blood to the kidney. The high blood pressure in the renal artery is the result of deposition of plaque on the inner walls of the artery. Due to this deposition, the arteries become hard and the channel through which blood flows narrows down significantly. This causes the kidneys to function abnormally. As the kidneys receive less blood flow, they perceive it as dehydration and therefore, they release hormones that trigger water and sodium retention by the body. This results in filling up of the blood vessels with more fluid, thereby increasing blood pressure.
So, the treatment of renal hypertension would require treating hypertension or blood pressure of the whole body. Given are 5 foods that can help you manage renal hypertension:
1. Low-fat milk and yogurt
Low-fat milk or skim milk is very healthy for heart and is rich in calcium. Blood pressure is significantly lowered by regular consumption of sugar free yogurt and skim milk. You can also have fruits, nuts or muesli, mixed with yogurt for a healthy breakfast.
2. Green leafy vegetables
Green leafy vegetables are always very healthy for the body. They are rich in potassium which helps in removing excess sodium from the body. Vegetables like spinach, lettuce, green onions, beet greens, turnip greens, broccoli, green beans, squash etc. should be a part of your regular diet if you are seeking optimum health.
3. Fish with omega-3 fatty acid like Salmon, Tuna
Omega-3 fatty acids are responsible for lowering blood pressure, triglycerides and inflammation. There are fish like trout that is rich in vitamin D which also lowers blood pressure. Apart from vitamins and fatty acids, tuna is also rich in antioxidants, protein and minerals like selenium, magnesium, potassium and iron.
4. Ashwagandha
Ashwagandha is a medicinal herb that is used for its beneficial effects on the body, such as lowering blood pressure, reducing stress and anxiety, reducing hypertension and blood pressure. Ashwagandha has also been reported to have anti-cancer properties and has been successful in treating cancer in colon, lungs, ovaries, brain or breasts. A few studies have proved that ashwagandha has been able to reduce some of the symptoms of depression too.
5. Oatmeal
Oatmeal is a grain that is rich in soluble and insoluble fibre, protein, nutrients like magnesium, zinc, iron, selenium and phosphorous. It is quite beneficial in reducing cholesterol levels in the blood and thereby reduces the blood pressure level.
6
people found this helpful
Shared 6 months ago • Featured Tip
Kidney stones are also known as renal calculi and can be found not only in the kidneys but anywhere in the urinary tract such as the ureters, urinary bladder and the urethra. Kidney stones are solid masses of crystals or minerals and salts. These crystals can vary according to size and even shape. The stones are formed when the waste salts and minerals in the urine accumulate and form a solid mass. They get stuck in the urinary tract and result in a very painful condition. Kidney stones normally do not create too much problem unless they get blocked in the passage of urine. Treatment options depend upon the size of the stone. Small calculi pass easily through urine by consuming plenty of water. Larger stones require treatment; whether it is only medication or surgery depends on the severity of the condition.
Following are 5 ways to treat kidney stones:
Medication: Medication is used to relieve pain and also help in easy passage of the stones. Medication using alpha adrenergic blockers and calcium channel blockers are normally prescribed as they provide faster clearance rates for the stones. But medication is effective only for stones that have diameters ranging from 4mm to 10mm. Medication using anti-emetic drugs is useful against nausea caused due to kidney stones.
Open surgery: Kidney stone removal by open surgery is not very common and is recommended only when the stone is very large or there is any abnormality in anatomy. By open surgery the stone is removed from the ureter or the kidney, wherever it gets stuck.
Ureteroscopy: Ureteroscopy is done to remove stones stuck in the ureter. In this procedure, a thin tube is passed from the urethra into the urinary bladder and then into the ureter near the stone which is stuck. The stone is removed either using a laser energy or by another instrument. The procedure is done while the patient is under general anaesthesia. Sometimes a temporary plastic tube may be inserted into the ureter to drain out the stone fragments (as done by laser energy) into the bladder.
Percutaneous nephrolithotomy (PCNL): PCNL is a procedure wherein larger stones are plucked out from anywhere in the kidney where they are stuck with the help of an instrument called nephroscope. The larger sized stones are first broken down using pneumatic or laser energy and then pulled out using the telescopic instrument.
Home remedies: The first step towards naturally flushing out small stones from the kidneys is drinking plenty of water. At least 10-12 glasses of water must be consumed every day to flush out the stones. Other natural remedies for flushing stones out of the system are lemon juice squeezed in water, basil juice mixed in tea, apple cider vinegar stirred in water, pomegranate juice, kidney bean broth etc.
In case you have a concern or query you can always consult an expert & get answers to your questions!
2638
people found this helpful
Shared 7 months ago • Featured Tip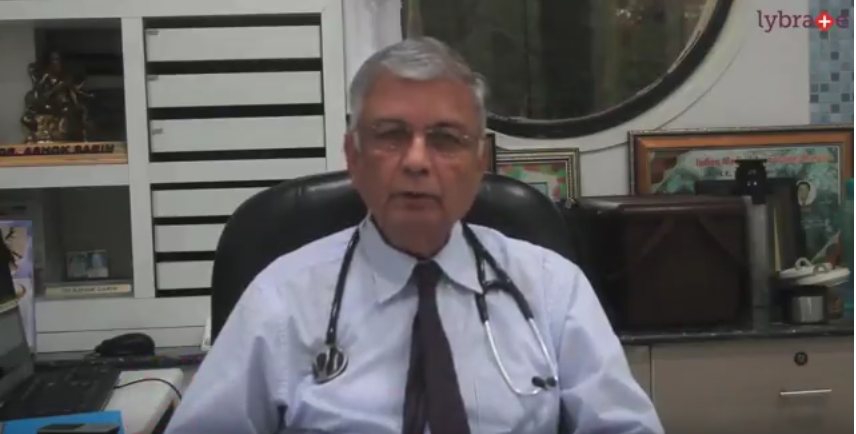 I am Dr. Ashok Sarin, senior consultant nephrologist at Apollo Hospital, New Delhi. The reason why I am speaking to you is that nowadays people are very concerned about their kidneys and awareness of kidney problems.
Let me tell you that the commonest causes of kidney disease are diabetes and hypertension. As you know that both these diseases are very common and they can give rise to kidney damage. But, there is a lot of prevention in this, and there are a lot of things we can do so that our kidneys remain intact even though we have diabetes and hypertension. Now, in diabetes we must maintain our blood sugar for our staying 100 mg/dL, postprandial, i.e., two hours after meal at 140 mg/dL.
If you are able to maintain your blood sugar at these levels, it is very unlikely that kidney damage will occur. Now the very important early test for finding out whether the kidneys are involved is Microalbuminuria. If your microalbumin is more than 20, then you can, under the supervision of doctors, take additional drugs known as ACE inhibitors or ARBs. But again this has to be under the consultation of your doctor. Now there are many ways which I want to tell you which can prevent you from becoming a diabetic, for example, your weight.
So, if your weight is well under control according to your height and your BMI is maintained, then this is a positive point. Coming to exercise, you must indulge in regular exercises every day, and we must take a diet which is not rich in sugar, sweets and carbohydrates, but a balanced diet of proteins, carbohydrates and vitamins. One should take a diet of about 1600-2000 calories, if a person is lean, a day. You must combine vegetables and appropriate foods in your diet. Of course, smoking is a complete no-no. So, if we adopt a good lifestyle, this will not only benefit our kidneys but also our heart, our brain and eyes. So the whole body benefits by these measures. And of course, the kidneys will always benefit.
The other common cause of kidney damage is hypertension. Very often, we ignore the idea of having regular checkups. Even after the age of 30 nowadays, regular checkup should be done, and at least once a year. If a person is about 40-50 years, then check up should be done after every six months. And very often, the things that we do not anticipate regarding high blood pressure or greater blood sugar is picked up on our blood test or during medical examination.
Today only I had a patient who was about 75 years old and he never knew that he was a diabetic. He was lean and thin, but his HP seen was 12 percent. Now that is double of what it should be, and he is a severe diabetic. And, this was picked up so late because he never went for a medical checkup. And this is very common in our country although on the other hand, there are a lot of people who are very aware and getting regular checkups done. Now our blood pressure should be around 120 over 80 mm Hg, i.e., the systolic pressure should be 120 mm and diastolic pressure should be 80 mm. And once it is 149 Hg, the blood pressure is high and it should be treated by the doctor.
Of course, the weight is a very important factor of hypertension and we find that these people who have put on weight also suffer from hypertension. In both these diseases, people wonder, "Why it has happened to me?" There may be symptoms to indicate that a person has got hypertension or high blood sugar problems. Blood sugar of 130 or 140 mg may not cause any symptoms to the patient, but it is enough to initiate an arterial pathology like diabetic arterial disease or hypertensive arterial disease.
As the arteries are afflicted with both these conditions, that is why slowly the arteries get damaged and the end organs or the target organs like the kidneys get involved. So, we must get regular checkups and if our blood pressure is well below 149 mm Hg, i.e., 155 mm or 125 mm over 80 mm Hg, then we are very unlikely to develop kidney disease because of hypertension. Of course when hypertension does develop, then blood pressure medication should be taken under the supervision of a doctor; even our diabetes dots should be taken under the supervision of a doctor. Of course, I want to add here again that exercise, i.e., regular exercise will help to mitigate the effects of hypertension and reduce the chances of hypertension and diabetes.
2596
people found this helpful
Shared 7 months ago • Featured Tip
Kidneys are among the chief excretory organs of the body. The main function of the kidneys is to filter blood. It filters the blood and retains the toxic materials from it to excrete them in the form of urine. The filtered and thus purified blood is sent back to heart. The urine collected is carried by the ureter to the urinary bladder. Here the urine is stored till the bladder is full and triggers the sensation to urinate. Kidneys are two bean-shaped, about 11 cm long organs that are located behind the digestive system near the lower back. The kidneys function by maintaining the fluid balance of the body, creating hormones like the activated form of vitamin D called calcitrol that helps in calcium absorption in the intestines, erythropoietin that helps in production of red blood cells in the bone marrow and helps in regulating blood pressure as well.
After getting an overview of why and how kidneys function in the human body for maintaining acid-base balance, fluid balance and several other crucial functions, let us take a look at some lesser known but interesting facts about them.
Following are 10 facts about kidneys that you may not be aware of:
For the body to function properly, the excretory system to work appropriately and for all the functions of the kidneys, both of them are not required. The functions can be smoothly carried out by a single kidney.
The first successful kidney transplant was done in Boston by Joseph E. Smith and team in 1954.
Each kidney is composed of around 1 million nephrons and each nephron is a filtering unit of the kidney.
Kidneys produce around 1 to 2 litres of urine every day.
Every day around 1,500 litre of blood is pumped by the kidneys to the heart.
If a child has only one kidney at birth, till adulthood that single kidney is quite efficient in performing the functions of two kidneys while weighing the same as the combined average weight of two kidneys.
The largest kidney stone was recorded to weigh a massive 1.1 kg and resembled a coconut in shape and size.
Kidneys have the highest flow of blood as compared to heart and brain.
On reaching 40 years of age, 1% of the nephrons start degenerating every year.
The kidneys are very prompt in triggering more red blood cells production when they sense lees amount of oxygen in the body. So, when the red blood cell count increases, oxygen level also increases.
2680
people found this helpful
View All Feed