Videos (2)
CKD depicts a slow and progressive loss of kidney function over a period of several years. It often goes undetected and undiagnosed until the disease is well advanced. Eventually, the patient has permanent kidney failure.
read more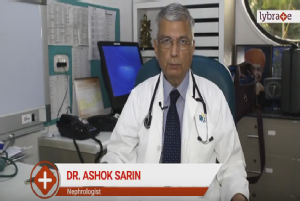 I'm Dr Ashok Sarin, a senior consultant nephrologist at Apollo Hospital New Delhi. I trained in Kidney Diseases at the Belfast City and Royal Victoria Hospital in Belfast, UK, which is in Northern Ireland. And besides having an MBA I'm also FRCP, Edenborough, fellow of the Royal College of Physicians, Edenborough.
We see a lot of kidney diseases today, and people are very aware. But they get very worried as to what is happening, and there is going to be kidney failure, or kidney damage, and we are going to go on dialysis and transplant. And I want to say here, that there is a lot of prevention we can do so that we do not develop serious kidney diseases. Now the most important is that we must have a good, proper lifestyle. Like,
We should not be obese.
We should not have a diet which is rich in saturated fats or very rich in carbohydrate.
We should maintain our weight, we should maintain our BMI at about 30, and we should also indulge in regular exercise.
This will keep us in a healthy situation and we will not develop serious diseases like diabetes and hypertension. But once we develop diabetes and hypertension, then we must take our treatment for diabetes very regularly, and keep our HPE1C at 6 percent, a fasting sugar of 100 milligrams percent. We should also control our hypertension, and make sure that our blood pressure is 120 by 80 millimetres of mercury. Then we should avoid smoking. As I said we should indulge in exercise.
And there are other conditions which can also cause kidney damage, which is kidney stones, urine tract infection.
So if we treat our kidney stones adequately, and avoid urinary tract infection from developing, or we treat it properly, then we are unlikely to have kidney damage, and that is how we prevent kidney disease. As I said, smoking is a complete no-no, and we should not indulge socially sometimes, but over indulgence of alcohol is forbidden. And when I said that regular medical checkups, say once a year, we will come to know if there is any indication of kidney disease, and if that happens, then we can take prompt action. For example, somebody is excreting a lot of protein, then remedial actions or further tests can be done. And kidney disease, if detected early, we have a wide range of medication at the moment, it can be treated very promptly. And we do not have to go into the stage where we say kidney failure or kidney damage, or dialysis or transplant. Now this is avoidable to a great extent. I will not say completely, but to a great extent it is possible, and that is why I am emphasizing over and over again, that this can be prevented. If we are very aware of kidney disease, and we make sure that we don't develop kidney diseases at all.
Thank you, and in case you want to consult me, you could get in touch with Lybrate
. Thank you very much indeed.
read more
Personal Statement
I'm dedicated to providing optimal health care in a relaxed environment where I treat every patients as if they were my own family.
...more
I'm dedicated to providing optimal health care in a relaxed environment where I treat every patients as if they were my own family.
More about Dr. Ashok Sarin
Dr. Ashok Sarin is an eminent Nephrologist from Delhi with an experience of over 46 years in health care. He completed his Bachelor of Medicine Bachelor of Surgery (MBBS) from Kanpur Medical College in 1971 and further completed MD in 1975. He has also completed a fellowship program in Nephrology from Royal College of Physicians of Edinburgh, UK in 2015.
Dr. Ashok Sarin notable service in healthcare has won him prestigious awards namely Certificate of Honor, Nepal, Chairman Nephrology at 'GP Conference' New Delhi and Gold Medal & Certificate of Honour for Distinction in Physiology. He is also a member of various medical Societies like Association of Physicians of India(API), Indian Medical Association (IMA), Delhi Nephrology Society, Indian Society of Nephrology etc. He currently practices at Apollo Hospital in Sarita Vihar, Delhi where he is available between 2 PM and 6 PM on Monday, Tuesday, Saturday and between 11 AM to 2 PM from Wednesday to Friday.
Info
Education
MD - Kanpur Medical College - 1975
MBBS - Kanpur Medical College - 1971
FRCP - Nephrology - Royal Colleges Of Physicians Of Edinburgh, Uk - 2015
Languages spoken
English
Hindi
Awards and Recognitions
Certificate of Honor - Nepal
Dr Sarin Receiving The FRCP From The President of The Royal College of Physicians of Edinburgh On 26 June
Chairman Nephrology at GP Conference New Delhi, 27 Nov
...more
Gold Medal & Certificate of Honour For Distinction In Physiology
Gold Medal For Best Speaker In The Annual Seminar Competition
Professional Memberships
Life Member of Indian Society of Nephrology
Life and Executive Committee Member of Delhi Nephrology Society
Life Member of North Zone Society of India
Member of Haemodialysis Society of India
Life Member of Association of Physicians of India(API)
Life Member of Indian Medical Association (IMA)
Life Member of Peritoneal Dialysis Society of India
Life Member of Indraprastha Apollo Hospital Consultant Forum
Location
Book Clinic Appointment with Dr. Ashok Sarin

Sarita Vihar, Delhi Mathura Road, Gate No.10, Room No.1006, Ground Floor, Sarita Vihar

,

Delhi
Get Directions
Consult Online
Text Consult
Send multiple messages/attachments. Get first response within 6 hours.
7 days validity
•
₹300 online
Consult Now
Phone Consult
Schedule for your preferred date/time
5 minutes call duration
•
₹500 online
Consult Now
Video Consult
Schedule for your preferred date/time
10 minutes call duration
•
₹1000 online
Consult Now
Services
Submit Feedback
Submit a review for Dr. Ashok Sarin
Your feedback matters!
Write a Review
Patient Review Highlights
"Very helpful"
4 reviews
"Caring"
1 review
"Thorough"
1 review
"knowledgeable"
2 reviews
"Practical"
2 reviews
Reviews
Krivi
May 15, 2017
One of my colleague referred Ashok Sarin. He is a very practical doctor. The guidance Ashok Sarin gave me has helped me immensely with my situation. Dr sarin did my kidney transplant. Apollo Hospital has all the latest technology in place to handle severe cases. Ashok Sarin guidance has helped me immensely and has helped gain confidence. Hygiene is very important, and I must Apollo Hospital was extremely clean.
Ritish
Apr 11, 2017
In the past i consulted so many doctors for my urine stone, but nobody was able to help me with my problem, but Dr Ashok has helped me immensely. He clearly told us the problem and the what the treatment procedure will be in future. He is so pleasant to talk to and always ready to answer your doubts. I am thankful to him for treating me so well.
Bigul
May 15, 2017
I was shocked to experience the symptoms of kidney stones. I am almost my normal self post the treatment and for that Dr Ashok Sarin is the reason. The facilities available in the Apollo Hospital are very nice. I searched him online and saw his reviews. I am really grateful as his kidney stones treatment has give me a ray of hope.
Kavya
Jun 28, 2017
All of sudden I developed this swelling on my stomach and didn't know what to do. I consulted Dr Ashok. He is very courteous and behaves very aptly with elder patients. The overall atmosphere in the Apollo Hospital is very soothing. And I am benefitted with his treatment.
Charvi
May 31, 2017
I am amazed that he is such a sweet doctor, even though he is so busy all the time. During the kidney transplant treatment, Dr Sarin supported me a lot. His treatment suited me the best and now I am fine.
Feed
Shared 1 month ago • Featured Tip
Kidney stones are also known as renal calculi and can be found not only in the kidneys but anywhere in the urinary tract such as the ureters, urinary bladder and the urethra. Kidney stones are solid masses of crystals or minerals and salts. These crystals can vary according to size and even shape. The stones are formed when the waste salts and minerals in the urine accumulate and form a solid mass. They get stuck in the urinary tract and result in a very painful condition. Kidney stones normally do not create too much problem unless they get blocked in the passage of urine. Treatment options depend upon the size of the stone. Small calculi pass easily through urine by consuming plenty of water. Larger stones require treatment; whether it is only medication or surgery depends on the severity of the condition.
Following are 5 ways to treat kidney stones:
Medication: Medication is used to relieve pain and also help in easy passage of the stones. Medication using alpha adrenergic blockers and calcium channel blockers are normally prescribed as they provide faster clearance rates for the stones. But medication is effective only for stones that have diameters ranging from 4mm to 10mm. Medication using anti-emetic drugs is useful against nausea caused due to kidney stones.
Open surgery: Kidney stone removal by open surgery is not very common and is recommended only when the stone is very large or there is any abnormality in anatomy. By open surgery the stone is removed from the ureter or the kidney, wherever it gets stuck.
Ureteroscopy: Ureteroscopy is done to remove stones stuck in the ureter. In this procedure, a thin tube is passed from the urethra into the urinary bladder and then into the ureter near the stone which is stuck. The stone is removed either using a laser energy or by another instrument. The procedure is done while the patient is under general anaesthesia. Sometimes a temporary plastic tube may be inserted into the ureter to drain out the stone fragments (as done by laser energy) into the bladder.
Percutaneous nephrolithotomy (PCNL): PCNL is a procedure wherein larger stones are plucked out from anywhere in the kidney where they are stuck with the help of an instrument called nephroscope. The larger sized stones are first broken down using pneumatic or laser energy and then pulled out using the telescopic instrument.
Home remedies: The first step towards naturally flushing out small stones from the kidneys is drinking plenty of water. At least 10-12 glasses of water must be consumed every day to flush out the stones. Other natural remedies for flushing stones out of the system are lemon juice squeezed in water, basil juice mixed in tea, apple cider vinegar stirred in water, pomegranate juice, kidney bean broth etc.
In case you have a concern or query you can always consult an expert & get answers to your questions!
2636
people found this helpful
Shared 1 month ago • Featured Tip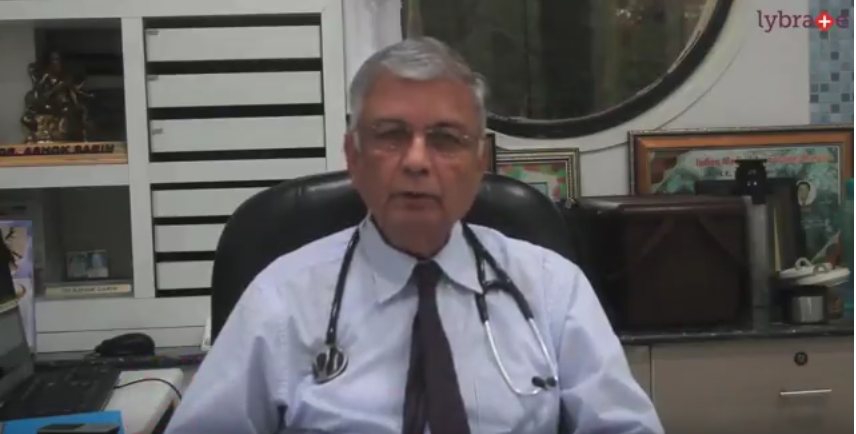 CKD depicts a slow and progressive loss of kidney function over a period of several years. It often goes undetected and undiagnosed until the disease is well advanced. Eventually, the patient has permanent kidney failure.
2591
people found this helpful
Shared 1 month ago • Featured Tip
Kidneys are among the chief excretory organs of the body. The main function of the kidneys is to filter blood. It filters the blood and retains the toxic materials from it to excrete them in the form of urine. The filtered and thus purified blood is sent back to heart. The urine collected is carried by the ureter to the urinary bladder. Here the urine is stored till the bladder is full and triggers the sensation to urinate. Kidneys are two bean-shaped, about 11 cm long organs that are located behind the digestive system near the lower back. The kidneys function by maintaining the fluid balance of the body, creating hormones like the activated form of vitamin D called calcitrol that helps in calcium absorption in the intestines, erythropoietin that helps in production of red blood cells in the bone marrow and helps in regulating blood pressure as well.
After getting an overview of why and how kidneys function in the human body for maintaining acid-base balance, fluid balance and several other crucial functions, let us take a look at some lesser known but interesting facts about them.
Following are 10 facts about kidneys that you may not be aware of:
For the body to function properly, the excretory system to work appropriately and for all the functions of the kidneys, both of them are not required. The functions can be smoothly carried out by a single kidney.
The first successful kidney transplant was done in Boston by Joseph E. Smith and team in 1954.
Each kidney is composed of around 1 million nephrons and each nephron is a filtering unit of the kidney.
Kidneys produce around 1 to 2 litres of urine every day.
Every day around 1,500 litre of blood is pumped by the kidneys to the heart.
If a child has only one kidney at birth, till adulthood that single kidney is quite efficient in performing the functions of two kidneys while weighing the same as the combined average weight of two kidneys.
The largest kidney stone was recorded to weigh a massive 1.1 kg and resembled a coconut in shape and size.
Kidneys have the highest flow of blood as compared to heart and brain.
On reaching 40 years of age, 1% of the nephrons start degenerating every year.
The kidneys are very prompt in triggering more red blood cells production when they sense lees amount of oxygen in the body. So, when the red blood cell count increases, oxygen level also increases.
5
people found this helpful
Shared 1 month ago • Featured Tip
Kidneys are responsible for the removal of waste and unwanted particles from the bloodstream. They are part of the urinary tract and are responsible for the formation and excretion of urine. It is the filtration and waste disposal system of the body. And as such plays a pivotal part in our health and well-being.
A kidney infection, more often than not, starts with a bladder infection and then spreads to the kidneys. It is caused by the presence of bacteria, specifically a bacteria called E.Coli. Though extremely rare, it is possible to get a kidney infection through your skin. It might make its way into your blood and then travel to the kidneys. You might contract an infection after surgery but that is extremely uncommon as well.
A kidney infection is diagnosed by running a urine test to check it for the presence of bacteria, blood or pus. Other tests may include a CT scan, an ultrasound or a kind of X-ray called voiding cystourethrogram, which involves injecting a contrast dye to image the bladder while urinating.

Treatment :
Antibiotics: The first lines of treatment for a kidney infection are antibiotics. Depending upon the bacteria that has been found in your urine tests and your personal health, your physician will prescribe you specific drugs. The symptoms usually abate after a few days of treatment, or you might need to continue the antibiotics for a week or so more. It is advisable to continue with the entire course of the drugs even if you feel better after only a few days. Another sample of your urine will be tested afterwards to ensure that the infection has cleared up.
Hospitalization: For a severe case of kidney infection a physician will insist on hospitalization. The treatment will include antibiotics and a copious amount of fluids that will administered to you intravenously. The severity of the infection would dictate the length of the course of drugs required.
Surgery: Kidney infections can be symptomatic of a much more serious underlying medical condition. Kidney infections may recur with increasing frequency due to a structural defect of the urinary tract. A nephrologist or a urinary surgeon (urologist) should be consulted for an evaluation. You will most likely need surgery to repair the structural abnormality to ensure that the infections desist.
Kidneys are vital organs that perform important functions of waste removal, and maintain the balance of the body's fluids. Infections should thus be diagnosed and treated promptly.
In case you have a concern or query you can always consult an expert & get answers to your questions!
2594
people found this helpful
Shared 4 months ago • Featured Tip
The abdomen houses multiple organs and pain in the abdomen could indicate a problem with any of these organs. From a medical point of view, the abdomen and associated pain can be divided into nine areas or quadrants the right, middle and left sideways and the upper, middle, and lower quadrants from top to bottom. The doctor would usually ask the patient to point to the area of the problem for instance, right lower quadrant or upper left quadrant.
With a mental mapping of the organ in each of these quadrants, the diagnosis is arrived at, with confirmation by imaging if required. Some of the most common causes for lower abdominal pain are listed below, and the kidneys are important organs in this area.
Lower left abdominal pain is caused because of the problems in the large intestine, small intestine, spleen, left kidney, ureter, ovaries, fallopian tube, urinary bladder and their associated structures.
Some of the common issues in this area could be menstrual cramps, urinary tract infections (UTIs), left kidney stones, uterine disorders, intestinal obstruction, ectopic pregnancy, constipation, colon cancers, pelvic inflammatory disorder, Crohn's disease, inguinal hernia, and a ruptured spleen.
Lower right abdominal pain can be due to appendicitis, right inguinal hernia, UTI, right kidney stones, colon cancer, menstrual cramps, uterine disorders, intestinal obstruction, ectopic pregnancy, pelvic inflammatory disorders, diverticulitis, Crohn's disease, endometriosis, and lymph node inflammation.
As is evident from this list, many of these are related to the urinary tract and kidneys. Whether it is the kidneys per se, the urinary bladder, the ureters, or the associated nerves and blood vessels, UTIs are very common. And if one of these organs is affected, then the chance of the infection spreading to the surrounding organs is very high. There is a constant flow of urine through these structures, and so the infection can pass through easily.
A person who has had kidney problems would have very characteristic symptoms. The pain would be in the lower back, on either side of the spine, depending on which side is affected. While the pain experienced due to kidney stones is acute and can be stabbing in nature, the UTI would appear in bouts. The associated symptoms should always be kept in mind when identifying and treating kidney problems.
There could be nausea, diarrhoea, blood in the urine, fever, profuse sweating and severe fever, which could help in discovering the problem.
These should not be ignored and diagnosis should be confirmed with blood tests and imaging including X-rays and CT scans. The treatment would depend on the condition, and early identification of the problem leads to better prognosis and a simpler treatment.
In case you have a concern or query you can always consult an expert & get answers to your questions!
2959
people found this helpful
Shared 5 months ago • Featured Tip
The main task of the kidneys is to balance the electrolytes in the blood and maintain the pH homeostasis. The kidneys also remove waste products from the blood. Infections in the kidney aren't uncommon and affect women (majorly pregnant women) and children below the age of two in most conditions.

Kidney infections are of two types:
Uncomplicated kidney infection: The infections in this condition are minor and can be cured with minimal medication.
Complicated kidney infection: These infections are more complex and serious as compared to the uncomplicated ones.
If not treated on time, kidney infection can prove to become a serious condition and lead to various complications including kidney damage and blood poisoning (sepsis).
The most common causes of kidney infections are:
Weak immune system: If you have a weak immune system, you are prone to getting a bacterial or fungal infection on the surface of your skin which eventually enters the bloodstream. The infection might right reach the kidneys and cause an infection there.
Bacteria entering from the urethra: The pathogen which causes an infection can enter the body through the urethra and multiply in the bladder. The infection spreads to the kidneys and causes renal infection.
Kidney stones: People diagnosed with kidney stones are at a very high risk of developing kidney infections. Kidney stones are caused because of a build-up of dissolved minerals in the inner lining of the kidneys.
Enlarged prostate: Men with an excessively enlarged prostate are prone to developing kidney infections as compared to men with a normal-sized prostate.
Intercourse: Engaging in sexual (anal or vaginal) intercourse with an infected person can be a major reason for kidney infection as the bacteria can enter the body through the anus or the vagina and affect the kidneys.
It is not difficult to detect infection in the kidneys as they have very visible symptoms. A few symptoms of kidney infection are:
Sudden chills or fever
Nausea and puking
Blood in the urine
Pain while urinating
In case you have a concern or query you can always consult an expert & get answers to your questions!
2984
people found this helpful
Shared 6 months ago • Featured Tip
Nephrotic Syndrome is a condition which is characterised by the loss of protein into the urine (called proteinuria) as a result of increased glomerular permeability and oedema. This results in low protein level in the blood. The low levels of protein in blood result in the drawing of fluids into soft tissues. A severe form 'hypoalbuminemia' can cause scores of secondary diseases such as ascites (retention of fluid in the abdominal cavity), pleural effusion (build-up of fluids between the lungs and the chest), or high cholesterol. It can also result in retention of fluid in other parts of the body such as eyelids, lower extremities etc.

What can cause this?
Nephrotic syndrome is mainly caused by damage to the kidneys. This leads to an increase in the concentration of protein in the urine. In adults, it can be caused due to glomerulonephritis or damage to the glomerulus of the kidneys while in children it is likely caused by minimal change disease (kidney disease marked by the abnormal loss of protein through the urine).

The other common causes of nephritic syndromes are:
Genetic disorder
Immune disorder
Use of specific drugs
The incidence of this disease is seen more often in males than in females.
Diet that is recommended in Nephrotic Syndrome:
In patients diagnosed with Nephrotic syndrome, the intake of salt, fat and protein must be checked. There should be emphasis on the consumption of dietary fibres that are present in vegetables and fruits.
The intake of protein and fluid should also be monitored, but this solely depends on personal factors such as age, weight and condition of the patient. It is recommended to consult a renal dietician who can guide you appropriately.
Sodium/salt intake: The sodium or salt intake must be restricted as it leads to high blood pressure and results in fluid retention in the body, thus causing oedema (build-up of fluids within the body cavities and tissues) in the body. Avoid processed food as it contains a lot of salt.
Protein intake: Protein is an essential part of the diet as it helps in the general makeup of the body and development of muscles. The consumption of protein must be kept under check and it is the best to consult your dietician for this. Loss of protein in urine needs to be replaced by class 1 high quality proteins in nephrotic syndrome.
Limit fat and cholesterol intake: It is always good to curb on bad cholesterol as it is the reason behind several heart diseases. But, with patients diagnosed with Nephrotic Syndrome, it is highly recommended to avoid food rich in fats. This means staying away from unhealthy fatty meat or junk food.
Fluid intake: Fluid intake does not have to be necessarily reduced, but it is always good to consult your doctor for the same.
"You are what you eat". Nephrotic syndrome can slowly progress to chronic kidney disease if the necessary steps are not taken to curb it in an early stage, and diet control is a major way to do so.
In case you have a concern or query you can always consult an expert & get answers to your questions!
2894
people found this helpful
Shared 9 months ago • Featured Tip
Renal cancer is also known as hypernephroma, renal cell carcinoma (RCC), kidney cancer or renal adenocarcinoma. The kidneys are organs in your body that dispose off waste, while additionally regulating fluid balance. There are small tubes in the kidneys called tubules. These filter the blood, help in discharging waste, and make urine. RCC happens when cancer cells start to grow out of control in the lining of the tubules of the kidney. Renal cancer is a progressive disease that spreads to the lungs and the organs around it.

Medical experts do not know the exact cause behind renal cancer. It is most commonly found in men between the ages of 50 and 70. There are some risk factors and signs that indicate one's possibility of having renal cancer and these are as follows:
Family history of renal cancer
Dialysis treatment
Smoking cigarettes
Polycystic kidney disease (a condition that causes cyst formation in the kidneys)

At a point when renal cancer is in its initial stages, patients might not see any symptoms. The symptoms are mainly seen in the later stages. Some of the most common symptoms are as follows:
Blood in urine: Blood in urine is called hematuria. As indicated by the Renal Cancer Association, hematuria is the most widely recognized indication of kidney cancer. In case you have blood in your urine, you may see pink, rust or even a red staining.
Lower back pain: The vast majority does not encounter pain until cancer is in later stages. Pain from renal cancer is felt on one side of the flank, the region over the pelvis, and beneath the ribs in the abdomen. This pain can go from a dull yearn to a sharp wound, frequently leaving the area blue. In case you have any sudden pain that continues for more than a couple of days, you need to see a specialist.
A mass or lump: A mass or protuberance in the abdomen can be an indication of renal cancer. Kidney knots might be hard to feel since they are somewhere down in the abdomen. Once a bump is found, your specialist may arrange symptomatic tests such as an ultrasound or a CT scan. These tests may diagnose what your knot might be.
Iron deficiency and fatigue: Weakness and a fall in your iron levels are the most common symptoms of any type of cancer. Cancer exhaustion is not quite the same as simply feeling tired.
Weight reduction, loss of appetite and fever: Another normal side effect of cancer is sudden and startling weight reduction. This happens quickly without any excessive workouts or dieting. A person diagnosed with cancer can also face a loss of appetite. In fact, even their most loved food items can get to be unappealing. Frequent fever is yet another common symptoms among most cancer patients.
In case your specialist suspects that you may have renal cancer, they will take some information about your and family's medical history. They will then do a physical exam. Discoveries that can show renal cancer include swelling or irregularities in the stomach area. In case of men, augmented veins in the scrotal sac (varicocele) may be found.
In case you have a concern or query you can always consult an expert & get answers to your questions!
3149
people found this helpful
Shared 9 months ago • Featured Tip
At a point when our bodies process the protein we eat, the procedure creates waste products. In kidneys, millions of tiny blood vessels act as filters since they have even tinier holes in them. As blood flows through these vessels, little molecules such as waste items may press through the gaps. These waste items turn out to be a part of the urine. Helpful substances, such as protein and red blood cells are too enormous to go through the gaps in the filter and stay in the blood.

Diabetes and kidneys: Diabetes can harm the kidneys. Abnormal amounts of glucose make the kidneys filter a lot of blood. After a couple of years, they begin to spill and helpful protein is thereby, lost in urine. Having low protein levels in the urine is called micro albuminuria.

Medication: When kidney disease is analyzed on time, during micro albuminuria, a few medications may keep kidney disease from getting worse. Having elevated levels of protein in the urine is called macro albuminuria. When kidney disease is looked up some other time during macro albuminuria, end-stage renal disease (ESRD) usually follows.

Causes: Strain on the organs may cause the kidneys to lose their filtering capacity. Waste items then begin to develop in the blood. Finally, the kidneys start to fail. This failure, ESRD, is intense. A patient with ESRD needs a kidney transplant or a blood filtration by a machine (dialysis).

Other complications: Individuals with diabetes will probably have other kidney-related issues such as bladder infections and nerve damages in the bladder.

Preventing complications: Not everybody with diabetes goes through a kidney disease. Elements that can impact kidney disease improvement include genetics, blood-sugar control and blood pressure. The more a person keeps diabetes and blood pressure under control, the lower the chances of getting a kidney disease.

Keeping your glucose level high can counteract diabetic kidney problems. Research has demonstrated that blood glucose control diminishes the danger of micro albuminuria by 33%. For individuals who suffer from micro albuminuria have now a reduced danger of advancing to macro albuminuria. Different studies have recommended that blood glucose control can reverse micro albuminuria.

Treatment: Essential treatments for kidney infection include control of blood glucose and blood pressure. Blood pressure dramatically affects the rate at which the condition progresses. Indeed, even a gentle increase in blood pressure can rapidly aggravate a kidney infection. Four approaches to bring down your blood pressure are:
Shedding pounds
Eating less salt
Maintaining a strategic distance from liquor and tobacco
Exercising regularly
A low-protein diet can decrease the amount of lost protein in the urine and increase the protein levels in the blood. Never begin a low-protein diet without talking to your physician or nephrologist.
2775
people found this helpful
Asked for male, 28 years old from Jamshedpur
For stone in kidney drink plenty of water. Eat simple food. If stone is small and not causing blockage then it can come out in urine. Operation should only be done as a last resort.
14
people found this helpful
View All Feed