Personal Statement
My experience is coupled with genuine concern for my patients. All of my staff is dedicated to your comfort and prompt attention as well.
...more
My experience is coupled with genuine concern for my patients. All of my staff is dedicated to your comfort and prompt attention as well.
More about Dr. Amit Shridhar
Dr. Amit Shridhar is an experienced Orthopedist in Pitampura, Delhi. He has been a successful Orthopedist for the last 16 years. He is a qualified MBBS, D (ORTHO), DNB (Orthopedics), MCH (Orthopedic), Spine Fellowship â?? DePUY, Medtronics Spine Fellowship. You can consult Dr. Amit Shridhar at The Spine Clinic in Pitampura, Delhi. Don?t wait in a queue, book an instant appointment online with Dr. Amit Shridhar on Lybrate.com.

Lybrate.com has an excellent community of Orthopedists in India. You will find Orthopedists with more than 27 years of experience on Lybrate.com. You can find Orthopedists online in Delhi and from across India. View the profile of medical specialists and their reviews from other patients to make an informed decision.
Info
Education
MBBS - Manipal Academy Of Higher Education, Karnataka, - 2000
D (ORTHO) - Rohtak Medical College, Haryana, - 2003
DNB (Orthopedics) - Sant Parmanand Hospital, Delhi, - 2007
MCH (Orthopedic) - Ninewells Hospital and Medical school , Dundee,UK, - 2010
Spine Fellowship DePUY - - 2010
Medtronics Spine Fellowship - - 2011
Languages spoken
English
Hindi
Professional Memberships
Medical Council of India
DELHI MEDICAL COUNCIL
Indian Orthopaedic Association
AO SPINE INDIA
NATIONAL ASSOCIATION OF INTERLOCKING SURGEONS( NAILS)
ASSOCIATION OF SPINE SURGEONS OF INDIA
Location
Book Clinic Appointment with Dr. Amit Shridhar

Madubhna chowk , opp saroj hospital, metro pillar no 383. sec-8 Rohini

,

Delhi
Get Directions




18, Sham Nath Marg , Sant Parmanand Hospital, Delhi

,

Delhi
Get Directions





Consult Online
Text Consult
Send multiple messages/attachments. Get first response within 6 hours.
7 days validity
•
₹300 online
Consult Now
Submit Feedback
Submit a review for Dr. Amit Shridhar
Your feedback matters!
Write a Review
Patient Review Highlights
"Saved my life"
1 review
Reviews
Tannu
May 29, 2015
Such a nice doctor,gives trust in recovery.
Verified
Mar 31, 2017
Nice doctor
Feed

MBBS, D (ORTHO), DNB (Orthopedics), MCH (Orthopedic), Spine Fellowship DePUY, Medtronics Spine Fellowship
A broken bone is medically known as a fracture. Age plays a major role in determining the risk and extent of your fracture. In children, broken bones are common place. Children's fractures are generally less complicated and easier to treat than those in adults. Brittle bones due to calcium weaning away is more pronounced in adults. Bones in general become weaker as you age as decalcification occurs as the bones start undergoing resorption.
Till the time a child turns 18, the bone density keeps increasing if sufficient calcium intake continues. On the other hand, when you turn into an adult, the density can't increase despite sufficient calcium intake. On the other hand, calcium ions get slowly released into the blood stream if there is inadequate consumption of calcium containing foods.
The main categories of fractures based on damage to the surrounding tissues are non-displaced, displaced, open and closed. Non-displaced and displaced fractures refer to the manner in which the bone has broken. The bone breaks into more than one component in displaced fractures and both ends move in such a way that they are not in proper alignment. In a comminuted fracture, the bone breaks into many pieces.
Non-displaced fractures involve the cracking of a bone in its entirety or a part of it, but there isn't much movement and it maintains proper alignment. A bone breaks in a closed fracture but there isn't any open wound relating to the skin. The bone breaks past the skin in an open fracture. It might then recede back into the trauma and not be seen through the skin. There is a risk of a deep bone infection in an open fracture and this is an important difference from a closed fracture.
Some fractures based on how and the extent of the breakage include:
Greenstick: It is a partial or incomplete fracture in which the bone bends. This is most often seen in children.
Transverse fracture: It is a fracture in which the broken piece of bone is at right angles to the bone's axis.
Oblique fracture: Such a fracture involves a curved or sloped pattern in the breaking point.
Comminuted fracture: The bone gets broken into several pieces.
Buckled fracture: It is also known as an impacted fracture. The ends are driven into each other. This is very common in arm fractures in children.
Pathologic fracture: It is caused by any disease that can weaken the bones.
3733
people found this helpful

MBBS, D (ORTHO), DNB (Orthopedics), MCH (Orthopedic), Spine Fellowship DePUY, Medtronics Spine Fellowship
Slipped disc, also known as spinal disc herniation, is a medical condition which affects the spine. The spinal column of the human body is composed of a series of bones (also known as the vertebrae), which are stacked on top of each other. All these bones are cushioned from all sides by discs, which absorb any and all shocks from day to day activities such as lifting, twisting and walking. All discs have two parts: a soft inner portion, and a hard outer ring. Due to weakness or injury, the inner part of the disc can protrude through the hard outer ring. When this happens, the condition is known as a slipped disc.
How to prevent slipped disc?
Slipped disc can be avoided by maintaining a few things:
Exercise: Slipped discs are generally associated with age; so regular exercise can help delay the deterioration of the discs. Regular exercise can also help strengthen your back muscles.
Keeping your weight in control: The more your weight, the more the strain your back muscles go through, so it is essential to maintain healthy weight that should ease the pressure.
Stop smoking: Nicotine is harmful for the discs present in your back, as it lowers the capability of the discs to properly absorb the nutrients needed for staying healthy.
Maintaining proper posture: While slouching or slumping alone might not be responsible for a slipped disc, but if your back muscles are already strained, the bad posture could make it even worse. It's necessary to maintain good posture not only while walking or standing, but also when sitting, as well as sleeping.
Be careful while lifting: Lifting heavy objects can put a lot of strain on the back muscles, as well as the disc surrounding it. Be cautious not to lean sideways or twist your back while in the process of lifting; and always lift only as much as you can manage.
Available treatment options for slipped disc
Generally, a slipped disc is supposed to improve, given rest, medication and exercise. It can take anywhere between one to three months to achieve complete recovery.
Keeping active: After having suffered from a slipped disc, keeping active is very important. While it can be a bit problematic to move, gentle exercise is essential. Swimming is helpful, as the water doesn't put a lot of strain on the joints, while still supporting your weight.
Physiotherapy: Physiotherapy is an important part of the recuperation programme. Using techniques such as manipulation and massage, physiotherapists work to restore function and movement in patients.
Medication: This includes painkillers such as paracetamol, or any other medicine prescribed by the doctor. Over the counter medications are available, but they should always be taken with caution.
Surgery: A few cases of slipped disc require surgery, especially if the patient's symptoms have not improved even after other treatments, or if the patient has problems with walking or standing.
3790
people found this helpful

MBBS, D (ORTHO), DNB (Orthopedics), MCH (Orthopedic), Spine Fellowship DePUY, Medtronics Spine Fellowship
There are two main categories into which soft tissue injuries fall into first is overuse and the second is acute.
Acute injuries: These are brought on by unexpected trauma such as a twist, fall or a heavy blow. Strains, contusions and sprains are examples of acute injury.
Overuse injuries: They happen gradually with time. Athletics experience this as they use specific areas of their bodies repeatedly, without giving them time to heal. Examples of soft tissue injuries due to overuse are bursitis and tendinitis.
Types of Overuse injuries
Tendinitis: It is an irritation or inflammation of the tendon coverings (also known as a sheath). Repeated small stresses that agitate the tendon may cause it. Pain and swelling are typical symptoms that may worsen with overuse. Professional swimmers, baseball players, golfers and tennis players are more prone to their arms and shoulders being affected by tendinitis. Stress elimination, steroid injections, anti-inflammatory drugs and splinting can all be used in the treatment of tendinitis. The tendons might get significantly damaged due to persisting inflammation and corrective surgery may be required.
Bursitis: Small sacs resembling jelly which are spread throughout the whole body are called bursa. These areas include the knees, the hip, heels, the elbow and the areas adjacent to the shoulders. They are located between soft tissues and bones and have small amounts of fluid to assist in reducing friction. An inflammation of the bursa is called bursitis. Tendinitis and bursitis are many –a- times experienced together.
Types of Acute injuries
Contusion: Multiple blows or a direct one can cause a contusion. It is a bruise in which the underlying connective tissues and muscle fibres get crushed without a break in the skin. It may result from the body hitting a tough surface or from falling. The pooling of blood around the site of injury can cause a discoloration in the skin.
Strain: An injury to the muscles or tendons leads to strain. Fibrous tissues that hold the bone and muscles together are called the tendons. They generally happen in the back, the feet or legs. It may be just a stretch in the tendons and muscles, or it might be a complete or partial tear in the tendon and muscle junction. Pain, muscle weakness, muscle spasm, cramping, inflammation and swelling are typical strain symptoms.
Sprain: A tear or stretch in the ligament is called a sprain. Ligaments join the ends of bones together. They support and stabilize the joints of the body. For example, the knee ligaments connect the shinbone to the thighbone and this in turn facilitates running in athletes. The knees, wrists and ankles are the most susceptible to sprains.
3450
people found this helpful

MBBS, D (ORTHO), DNB (Orthopedics), MCH (Orthopedic), Spine Fellowship DePUY, Medtronics Spine Fellowship
If you are the on the wrong side of your fifties, then you will know the importance of regular checkups to the orthopedist. Aging related physical changes such as greying hair and wrinkles are a few things that you can cope with easily, however, when it comes to the health of your bones and muscles, you need to be very careful. You need to be particular about being active, as it can help reverse or reduce the risks of most of the bone disorders that you may suffer from. Ageing affects both the muscles and bones, but not always in the same manner. So, it is important that you understand how each is affected by ageing.
Changes in your muscles due to aging
As you age, your muscles tend to lose strength and size. This can make you prone to fatigue, weakness and a decrease in your tolerance levels to exercise. The various factors that play a role in this are:
Modifications in your nervous system can impair the ability of the muscle to contract.
The muscle fibers in the body reduce both in size and number.
The replacement rate of the muscle tissue in the body falls.
Changes in your bones due to aging
Ageing impacts the structure of the bone and leads to a loss of the bone tissue. Aging causes low bone mass, thus rendering them weak. This means a simple fall can have a serious effect on your bones.
The various causes that can bring about these changes are:
Loss of vital minerals such as calcium
Being physically inactive
Undergoing hormonal changes in the body such as menopause, wherein the body loses minerals from the bone tissues. In case of men, progressive decline of sex hormones can lead to changes in the bone structure.
Common conditions that affect your musculoskeletal system in your old age:
Osteoporosis: This disorder results from a loss of bone density resulting in fragile bones. This makes the bones highly susceptible to fractures and breakage.
Rheumatoid arthritis: An autoimmune disorder that usually develops after the age of 40; here, the immune system of the body attacks the body tissues, thus leading to inflammation in your joints.
Osteoarthritis: It is a disorder of the joints which is caused by deterioration of the cartilage that cushions the joints.
3530
people found this helpful

MBBS, D (ORTHO), DNB (Orthopedics), MCH (Orthopedic), Spine Fellowship DePUY, Medtronics Spine Fellowship
Osteogenesis Imperfecta (OI) is a group of genetic disorders that primarily affect the bones, making them extremely weak. It is also known as 'brittle bones disease'. This genetic disease is incurable and the treatment is primarily focused on pacifying the condition by reducing pain and strengthening the bones.

The symptoms of OI include, but are not limited to, recurring fractures, bluish tinge in the white of the eyes, hearing loss, breathing problems, short height, loose joints and dental problems. There is no definitive test for OI but doctors recommend certain scans and DNA testing before confirming their diagnosis.

What Causes Osteogenesis Imperfecta?
Osteogenesis Imperfecta is caused by genes that are not functioning properly. These genes can be inherited from one or both of the parents, although there have been cases in which neither parent gives the bad genes. These bad genes inhibit the production and functioning of collagen (the skin's building block); a material found in bones and is responsible for making them strong. Low amounts of collagen lead to weakening of bones, which get fractured easily or sometimes without any reason at all.

Treatment of Osteogenesis Imperfecta
Osteogenesis Imperfecta is an incurable disease. The treatment for this disease focuses on reducing the pain and strengthening the bones of the patient so that he/she may lead a somewhat normal life. The treatment of OI depends on how severe it is. There are 8 types of Osteogenesis Imperfecta. Types 2, 3, 7 and 8 are considered severe while types 4, 5 and 6 are considered moderate. Type 1 is considered to be least severe. The treatment includes:
The drug 'Bisphosphonate' can be used to increase bone mass and reduce bone pain and fracture.
Surgery can be carried out to improve the bone structure. Surgery can also be used to insert metal rods in the long bones in order to strengthen them.
Physiotherapy can be used to increase bone and muscle strength and also to improve mobility.
3324
people found this helpful

MBBS, D (ORTHO), DNB (Orthopedics), MCH (Orthopedic), Spine Fellowship DePUY, Medtronics Spine Fellowship
The shoulder is one of the most important joints in the body that uses a ball and socket to join the arm to the rest of the body. Any pain can make it difficult to carry out motion in a comfortable manner. The shoulder consists of the long arm bone called the humerus, the collarbone or the clavicle, as well as the shoulder blade called the scapula. A layer of cartilage provides essential padding to the bones in this area and its two main joints. There are a number of issues that can cause shoulder pain. Let us get to know the six most common ones.
Rotator Cuff Injury: This is the most common cause of shoulder pain and it occurs when the four muscles or the tendons are injured. These muscles and tendons usually control the movement of the arm. This injury can involve strains and tears which may also be caused by constant lifting of heavy objects.
Rotator Cuff Tendonitis: This condition affects the tendons and muscles that help in moving the arm freely. This usually happens due to inflammation in the tendons. It is commonly experienced by patients who are actively involved in sports and other heavy physical pursuits in their line of work.
Frozen Shoulder: This is a debilitating condition that restricts the free movement of the arm and is also known as adhesive capsulitis. When the shoulder tissues become too thick, it leads to the growth of scar tissue that hinders proper movement and causes pain.
Osteoarthritis: Osteoarthritis is a condition that comes as part of aging bones that also become hollow and brittle over the passage of time, which leads to joint and bone pains in various parts of the body. It is a degenerative disease that is caused due to prolonged wear and tear as well as other factors including family history and sports injury.
Bursitis: This condition is known to affect the fluid filled sacs that lie in between the joints. These are known as bursae. When the bursae suffers from swelling, the effect usually shows up as pain in the joints.
Tendon Sheath Inflammation: The fibrous tissue that connects the bones and the muscles is called a tendon. The presence of the tendon makes it possible to pursue activities like running, jumping, lifting, gripping and more. It is protected by a sheath known as synovium, which also lubricates the same. Any injury or tear to this sheath can cause shoulder pain.
Acute and persistent pain that does not abate and gets even worse should be treated with immediate medical intervention.
4460
people found this helpful

MBBS, D (ORTHO), DNB (Orthopedics), MCH (Orthopedic), Spine Fellowship DePUY, Medtronics Spine Fellowship
A pain in the neck, both in the metaphorical and the literal sense of the term can be quite discomforting. If we look at it from a medical point of view, the pain in the neck could be a serious sign of something being amiss and so, keeping in mind the causes of such a pain is just so important!
Recognizing the Type of Neck Pain
A pain in the neck can manifest itself in a variety of ways. Also, it need not also follow the textbook definition of the term. As a matter of fact, tingling, tenderness or numbness can also be significant symptoms of neck pain. Another major symptom can be having difficulty while swallowing. This could be much more crucial than just a problem with the digestive system.
Many cases that doctors come across when a patient comes to consult about a pain in the neck are regarding an issue with the spinal cord. At in certain cases, it could be related to an issue with the muscles which are located in the area.
When a person has neck pain, he or she should think back and try to remember if he or she was in an incident where the neck could have possibly been the recipient of some sort of impact. This could be a possible explanation of the pain. Also, if there is a pain in the neck after an incident, it is better not to delay a visit to the doctor as the person is likely to be uncomfortable. The neglect is this condition can also lead to the problem getting progressively worse.
In some cases, a pain in the neck can even be congenital. A very good example of this is wry neck, or torticollis. When a pain in the neck is diagnosed by the doctor, figuring out what the likely cause is quite an important thing to do and should be the first thing which is done by him or her as the various ways to treat a pain in the neck vary according to the cause of it.
The problem of neck pain is very common as two third of the population suffers from it at some point in their lives. This does not mean that it needs to affect a person's quality of life. The right precautions and proper medication can make sure that his or her neck is not on the line! If you wish to discuss about any specific problem, you can consult a homeopath.
4608
people found this helpful

MBBS, D (ORTHO), DNB (Orthopedics), MCH (Orthopedic), Spine Fellowship DePUY, Medtronics Spine Fellowship
What is spinal stenosis: The narrowing of the gaps in the spine or the backbone is called as spinal stenosis. This leads to pressure on the nerves and the spinal cord. 5% of cases of spinal stenosis are seen in the low back of the lumbar spine. In some cases, the narrowing of the spine leads to the compressing of the nerve root, which leads to pain in the leg.
Causes of spinal stenosis: It can be caused by aging, arthritis, trauma to the spine, spondylolisthesis and tumor of the spine
Symptoms of spinal stenosis: There is a constant pain in the back and legs as stenosis pinches the nerve responsible for sensation and muscle power. Other symptoms are numbness and tingling in the legs, frequent falling and pain while walking.
Treatment of spinal stenosis:
A routine program with exercises and physical therapy are the best treatment for spinal stenosis. The exercises are not a complete cure but they are beneficial in keeping the patient active. A physical therapy can be supervised and once the period of the same is over people easily transition to the exercise program. The key for exercise is starting slowly in order to build strength.
Generally, the patients are counseled not to perform strenuous activities as that might worsen the symptoms of spinal stenosis. In case of lumbar stenosis, patients find it comfortable when they are flexed forward. The doctor might recommend walking while being bent over and leaning when using a walker if not walking upright; sitting in recliners is also recommended instead of straight back chairs.
Injections of cortisone are usually given in the epidural space. This is believed to relieve the symptoms of spinal stenosis temporarily. Though there have been studies which question the use of these injections as they lead to the risk of osteoporosis-related fractures. This is still being pondered over by the doctors as a suitable treatment option as it has its own benefits and risks.
Medications such as the anti-inflammatory medicines like ibuprofen or aspirin are helpful in controlling the symptoms of spinal stenosis. Narcotic drugs might also prove to be helpful if used with care and for a short while. This is helpful for severe pain related to the nerves. Muscle relaxants like gabapentins might also be recommended. In some cases, antidepressants might also be given to provide relief from pain.
Though side effects are a concern when using these medications and the patient should let the doctor knows about their allergies. If you wish to discuss about any specific problem, you can consult an orthopedist.
4520
people found this helpful

MBBS, D (ORTHO), DNB (Orthopedics), MCH (Orthopedic), Spine Fellowship DePUY, Medtronics Spine Fellowship

MBBS, D (ORTHO), DNB (Orthopedics), MCH (Orthopedic), Spine Fellowship DePUY, Medtronics Spine Fellowship
The lower back or the lumbar area is the region that lies right below the rib cage. Pain in the lower back is usually a result of persistent muscle spasms that make it a chronic pain. While many people suffer from this kind of pain at some point at the other, there are few who actually take up exercise as a long-term solution to deal with the pain. A proper exercise schedule and regular yoga can actually strengthen your lower back and help it support the spinal cord in a better manner. Also, most orthopedic specialists recommend constant movement to alleviate the painful symptoms of lower back pain. Do go through this list of exercises to find one that suits you.
Partial crunches: This one requires you to lie down, prop your knees up with your feet firmly on the ground and your hands behind your head. Now bring your body partially up and stop shy of doing a full on sit up. This will help in relaxing the muscles in the lower back, to a great extent.
Hamstring stretches: Get on your back and prop up one knee. Take a towel and loop it under the ball of your other foot. Now lift and hold as you press your foot into the towel, to gradually relieve some of that stress as it plays on your lower back.
Ankle and heels: The classic ankle pump involves lying flat on your back and stretching your feet before you begin to move your ankles in an up and down motion. Repeat it ten times for each set. You can combine this exercise with the heel slide where you have bend and straighten your knee ten times each, in the same position as you lie flat on your back.
Wall squats: While actual squats can be painful if you are suffering from lower back pain, you can take the support of a nearby wall for squats that will work the muscles in a more soothing manner and give you a good workout at the same time.

Touching your toes, running on the treadmill, sit-ups and other forms of intense exercise that make the back work too hard should be avoided if you are suffering from lower back pain.
4296
people found this helpful
View All Feed
Near By Doctors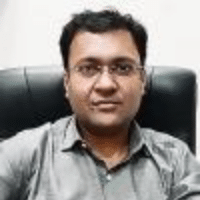 MBBS, MS - Orthopaedics, Fellowship In Arthroscopy & Arthroplasty, Advanced Life trauma Support, Diploma In Sports Injuries
Orthopedist
Dr. Atul Kumar Garg's Clinic,
Book Appointment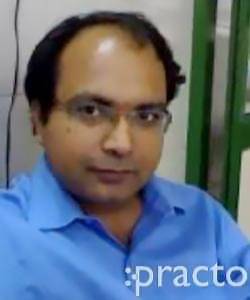 MS - Orthopaedics, MBBS
Orthopedist
Book Appointment

MS - Orthopaedics, Fellowship in Sports injuries, Shoulder & Knee arthroscopy, Fellowship in Paediatric Orthopaedics, Fellowship in Paediatric Orthopaedics
Orthopedist
Book Appointment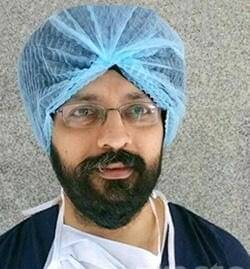 MBBS, MS - Orthopaedics
Orthopedist
Book Appointment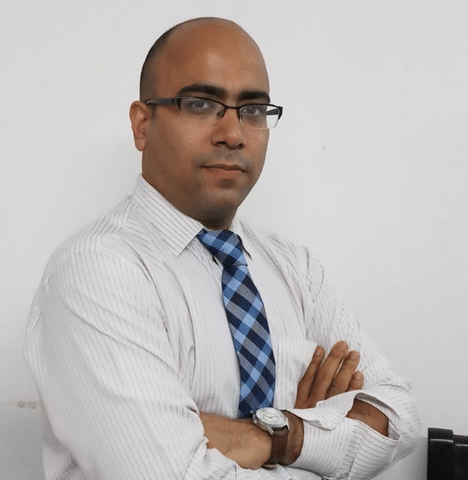 MS - Orthopaedics, MNAMS (Membership of the National Academy) (General Surgery) , DNB (Orthopedics), MBBS
Orthopedist
Dr. Chopras Spine Joint Solutions India,
Book Appointment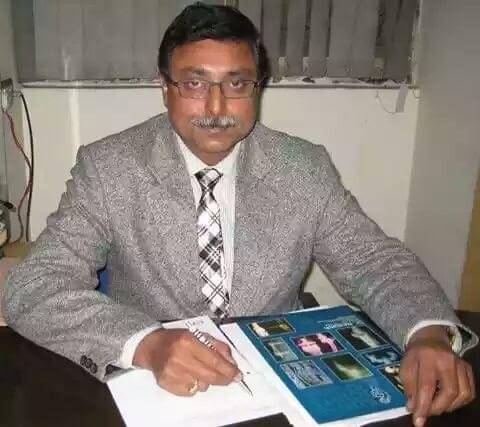 DNB (Orthopedics), Diploma in Orthopedics, MBBS
Orthopedist
Book Appointment