Videos (1)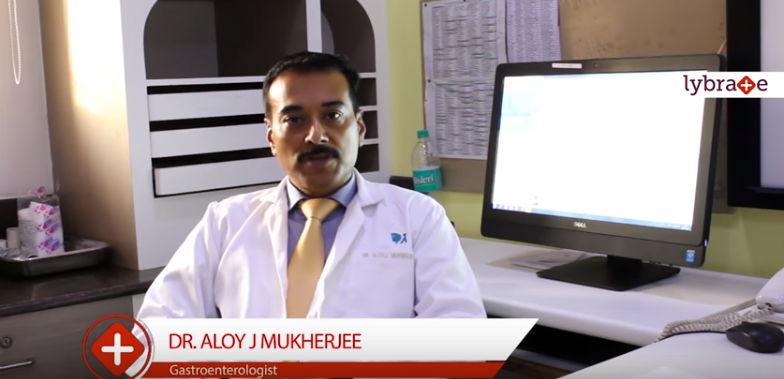 Here are cause, type and method of Weight Loss Surgery (Bariatric Surgery)
Hi, I am doctor Aloy Mukherjee. I am a senior consultant in advanced laparoscopic surgical gastroenterology and Pediatrics surgery. I'm associated with Indraprastha Apollo Hospital for the last 15 years as a senior consultant. We at Apollo hospital have a dedicated team of doctors who address our patients. Our team encompasses three consultants, a nutritionist, resident doctors, physicians and medical gastroenterologist. Today I'm going to speak to about weight loss surgery, our Pediatric surgery.
As we know that basically is a common problem which is plagued the world over the last several decades. In India, this is a common problem going to the entry of several food chains from the West, but there by increasing our junk food intake. What is Pediatric surgery? Pediatric surgery aims to tackle the problem of obesity, by medical or surgical means, mostly surgical. There are 3 or 4 different types of procedures which are commonly performed in this. The commonest of which is a Laparoscopic gastric band. The other procedures include a gastric bypass, sleeve gastrectomy or VSG and sleeve gastrectomy and in many bypass. Who are the candidates would be enrolled into our program? Patients who are obese or morbidly obese, with comorbidities like diabetes, hypertension, heart disease, obstructive sleep apnea, disc problems, mostly arthritis in the knees, gastro phological reflux, secondary to obesity or any other life style disorders, secondary to obesity are enrolled in our program.
How do we calculate the body mass index? It's a very simple calculation which is available in the most then all over the internet. It is the weight in the kilogram divided by the height and meters square a BMI of a 25 is considered normal. 25-30 is overweight. 30 to 35 is Class-I obesity or mild obesity. 35-40 is severe obesity and more than 40 is morbid obesity. Our patients are mostly in the category of 32 and above. It is not a cosmetic surgery. There by we are not attempting to make the patients lose weight for cosmetic reasons. They come here to be physically fit and mentally fit. They gain about 8-10 years of life after this surgery, which is a very important parameter. All the ancillary problems, the metabolic problems like diabetes, hypertension, requirement for antihypertensive drugs, requirements for oral hypoglycemic insulins are reversed almost completely after the surgery. Now that's the significant gain.
Now to talk in detail about three or four forms of surgery. The commonest like I said is a gastric band in which a band is placed on the stomach. It is about very easy, very easy to perform and the filling port is usually done, is usually filled without patient's department but it does not give us expected weight loss as we would have achieved in the other forms. Thereby it is not performed routinely across the world. The three other main procedures which are performed including, includes the laparoscopic gastric bypass which attains, which helps us attains a significant weight loss. Thereby we make a small out about the size of half a cup in that part of abdomen and bring up in the intestine to join it with this cup. We are bypassing a large segment of the stomach and the smaller. That is what's called a gastric bypass.
The weight loss primary due to a small gastric pouch and secondary to the man's option of this. The third procedure is a vertical sleeve gastrectomy in which the stomach is divided and meet into the 50 ml small pouch the rest of the stomach is taken out of the communicating body. This decreases the hormone ghrelin, which is required for the appetite and also makes it in our pouch. So these two procedures help us to attain significant weight loss. Other procedure is a mini gastric bypass which is also equally effective. How would a patient choose one procedure over the other? The patients talk to us come to us and decides one procedure to other after they have understood the advantages and disadvantages of a particular procedures and talk to a patient. And which is the right center of such a surgery is the right center is the center of excellence whereby which has a dedicated team of surgeons, medical gastroenterologist, physicians, clinical nutritionists and dietitians and a team of doctors and physicians who can actually explain them the procedure.
I would advise that you should meet your local surgeon, local physician for this procedure if you are interested for it. You can contact us at Indraprastha Apollo hospital if you wish to do for your condition of obesity or you can contact us at Lybrate.com in the form of texts, in the form of questions, in the form of telephone queries and we would be happy to address you. Thank you.
read more
Personal Statement
We have a dedicated functioning team and our endeavour is to provide the highest professional and dedicated approach to our patients to address their problems. We introspect, audit and ju...
...more
We have a dedicated functioning team and our endeavour is to provide the highest professional and dedicated approach to our patients to address their problems. We introspect, audit and judiciously maintain the highest ethical standards in our clinical practice. Dr Aloy J Mukherjee is associated with us as a Senior Consultant in the Department of Surgery. Prior to this, he has been associated with Fortis Healthcare and Rockland Hospitals. After completing his Masters in Surgery in 2001, he completed his Senior Residency in Surgery from AIIMS, New Delhi in 2004. He has over 15 years of experience in surgical teaching and practice. His key fields of expertise include Advanced Laparoscopic and Thoracoscopic aSurgery, Surgical Gastroenterology, Endocrine Surgery, Colo-Rectal Surgery and Bariatric Surgery.
More about Dr. Aloy J Mukherjee
Dr. Aloy J Mukherjee is an experienced Minimal Access and Bariatric Surgeon and Surgical Gastroenterologist at Indraprastha Apollo Hospitals,New Delhi. He has helped numerous patients in his 24 years of experience as a Surgical Gastroenterologist. He has done MS - Surgery, MAMS, Senior Residency , MBBS, Fellow IAGES. You can visit him at Indraprastha Apollo Hospitals in Sarita Vihar, Delhi. Book an appointment online with Dr. Aloy J Mukherjee and consult privately on Lybrate.com.

Lybrate.com has a number of highly qualified Gastroenterologists in India. You will find Gastroenterologists with more than 28 years of experience on Lybrate.com. Find the best Gastroenterologists online in New Delhi . View the profile of medical specialists and their reviews from other patients to make an informed decision.
Info
Education
MS - Surgery - Gauhati Medical College, Guwahati, - 2001
MAMS - National Academy of Medical Sciences (India), - 2008
Senior Residency - All India Institute of Medical Sciences, New Delhi - 2004
MBBS - Gauhati Medical College, Guwahati, - 1993
Fellow IAGES - Indian Association of Gastro Intestinal Endosurgeons - 2007
Languages spoken
English
Hindi
Professional Memberships
Association of Minimal Access Surgeons of India (AMASI)
Association of Surgeons of India
Asia Pacific Hernia Society
Location
Book Clinic Appointment with Dr. Aloy J Mukherjee

Room Number 1265, Entry Through Gate Number 10, 2nd Floor, Sarita Vihar,

,

Delhi
Get Directions





Consult Online
Text Consult
Send multiple messages/attachments. Get first response within 6 hours.
7 days validity
•
₹300 online
Consult Now
Phone Consult
Schedule for your preferred date/time
10 minutes call duration
•
₹500 online
Consult Now
Video Consult
Schedule for your preferred date/time
10 minutes call duration
•
₹900 online
Consult Now
Services
Submit Feedback
Submit a review for Dr. Aloy J Mukherjee
Your feedback matters!
Write a Review
Patient Review Highlights
"knowledgeable"
1 review
"Very helpful"
1 review
Feed
Shared 8 months ago • Featured Tip
MS - Surgery, MAMS, Senior Residency , MBBS, Fellow IAGES
Surgical Gastroenterologist, Delhi
Bloating isn't a medical condition. It doesn't necessarily mean that a person has eaten too much. It can be a case of eating wrong food which has not been digested by the body. Bloating occurs when air and water get trapped inside the stomach or intestine. As a result, the stomach gets swollen well past its normal level.
Culprits of bloating:Bloating can result from a number of cases. Fatty or junk foods are one of the biggest culprits of bloating. It hinders the digestion process and doesn't let the stomach empty on time. Carbohydrates too can cause bloating. Even carbonated drinks can play spoilsport. It creates bubbles in the stomach leading to indigestion and bloating. Some food items related to gas include cauliflower, lettuce, hard candy, beans, Brussels sprouts, broccoli etc. Apart from this, consumption of excessive junk food and soft drinks can lead to bloating.
Steps to avoid bloating: The best way to avoid bloating is to refrain from bloat causing foods as mentioned earlier. If you wear dentures, it should be ensured that it fits properly. There are instances when excess air gets inside the stomach due to an improper fixture of denture leading to bloating. Eating or drinking slowly is another good way of staying away from bloating. When you eat slowly, there are fewer chances of extra air getting inside the stomach. In the case of beverage consumption, avoiding the straw is a good idea. This way the unwanted air cannot make their way inside the tummy and play foul.
Taking a small walk after every meal is another good way of staying away from bloating. This way the gas inside the tummy cannot rise above the surface. The practice of calming technique such as yoga, deep breathing and meditation also goes a long way in giving relief from bloating.
Some home remedies to get rid of bloating include:
A cup of ginger, lemon and honey in a cup of hot water once everyday
1 cup of herbal peppermint tea freshly prepared in boiled water
In the case of regular stomach bloating, intake of one caraway seed on a daily basis fetches immediate results
Consumption of a cup of baked pumpkin twice a week
Consumption of warm lemon water before you start your day is another good way of keeping bloating at bay.
Bloating can also be a symptom of other intestinal related problems as well. If the general method of control and measured diet doesn't suffice, it is time to visit a doctor to find the underlying cause of your problem. Doctors perform a series of tests to understand the problem and prescribe the required medicine to control or cure the problem.
In case you have a concern or query you can always consult an expert & get answers to your questions!
1982
people found this helpful
Shared 8 months ago • Featured Tip
MS - Surgery, MAMS, Senior Residency , MBBS, Fellow IAGES
Surgical Gastroenterologist, Delhi
Heatburn or acid reflex is a burning sensation that is felt in the throat or chest region after the intake of certain foods. While many of us must have felt heatburn once in our lifetime, too many occurrences such as this could be a fair indication of esophageal cancer.
How an acidburn is related to esophagus?
Esophagus is the tube which carries food from the throat to the stomach. In the case of an acid reflux, the acid from the stomach jumps to the esophagus leading to a condition known as the Barrett's esophagus. This is a condition which replaces the tissue present in the esophagus with a similar kind of tissue found in the lining of the intestine. This being said, Barrett's esophagus doesn't necessarily lead to esophageal cancer.
Key symptoms of Esophageal Cancer
Difficulty swallowing is a key symptom of esophageal cancer. This condition is known as dysphasia. As the tumor grows bigger, it becomes more difficult to swallow food. Esophageal pain is also a common symptom reported by many patients. Loss in appetite and an unexplained weight loss are some of the other symptoms of this type of cancer. Although esophageal cancer does not show any visible signs in the early stage, some of the key indicators are chronic couch, indigestion and hoarseness of voice.
Key risk factors:
Some of the key risk factors for this type of cancer are as follows:
Men tend to run a higher risk of getting this cancer than women.
Esophageal cancer are often detected in people above the age of 55 or more
Chronic tobacco users have higher chances of getting esophageal cancer
Consumption of alcohol increases the risk of esophageal cancer
Obesity increases the risk of acid flux thereby leading to esophageal cancer
Radiation treatment in the abdomen or chest area might also lead to esophageal cancer
How an esophageal cancer is detected?
Primarily there are 3 ways by which this cancer is detected. The first step for an oncologist to detect this cancer is to perform an endoscopy. If this fails, doctors often try a barium swallow on suspected patients and take an x-ray to understand the esophagus lining. If all this fails, doctors rely on a CT scan to detect this cancer.
How is esophageal cancer treated?
If a patient is lucky and the cancer gets detected in a very early stage, the tumor along with the infected cell can be surgically removed. Apart from surgery, some other alternatives are radiation and chemotherapy. A combination of radiation and chemotherapy or a surgery followed by radiation can also be suggested by the doctor. The treatment plan depends on the stage of detection. In case you have a concern or query you can always consult an expert & get answers to your questions!
2013
people found this helpful
Shared 8 months ago • Featured Tip
MS - Surgery, MAMS, Senior Residency , MBBS, Fellow IAGES
Surgical Gastroenterologist, Delhi
For a healthy body, proper digestion and absorption of food is very important. Digestion is an extremely intricate process and involves many organs. Impairment in any of the organs can hamper the digestive process, leading to a very common condition called dyspepsia. It is caused by malfunction of one of the muscular organs along the digestive tract including esophagus, stomach, small and large intestines and colon.
Causes: While dyspepsia is more of a symptom, there are various reasons that lead to it including gastritis, peptic ulcer disease, infections, motility disorders, gastroesophageal reflux disease (GERD), cancers of the digestive tract or any other abnormality in the digestive tract.
Evaluation: When a patient has chronic dyspepsia or indigestion, the first thing to do is a thorough evaluation to find out the underlying cause. As noted above, there are functional and nonfunctional causes leading to dyspepsia. While gastric ulcers or polyps are visible during an endoscopy, conditions like gastritis and malignancy can only be diagnosed under microscopic examinations.
Some of the tests that are used for evaluation of the cause of dyspepsia include:
1. X-ray: Any growth would be visible on an x-ray and further testing can then be done to confirm the exact nature of it.
2. Endoscopy: This will allow the doctor to see the actual digestive tract and identify any structural abnormalities or growth.
3. Colonoscopy: If the problem is suspected to be in the lower gastrointestinal tract, then a colonoscopy may be indicated.
4. Gastric emptying study: This study can also reveal the abnormalities in the digestive tract
5. Culture: Dyspepsia caused by Helicobacter pylori can be diagnosed through cultures of the stomach contents.
Treatment: The treatment of dyspepsia is quite complicated and cannot be clearly outlined , given the various conditions that it is associated with. Even specific foods can induce indigestion in some people. Therefore, a multipronged approach is required to treat dyspepsia.
Education: The affected person should be educated about the non-life-threatening nature of the problem and its chronicity. Some of the drugs used in treatment of dyspepsia include:
1. Proton pump inhibitors: These reduce the amount of acid produced in the stomach and thereby help in relieving symptoms.
2. Promotility drugs: They improve the movement of the muscles in the intestinal tract and are used in managing dyspepsia.
3. Antibiotics: If an infection is suspected, antibiotics are effective.
4. Smooth muscle relaxants: Drugs like hyoscyamine and methscopolamine have been shown to provide relief in some patients.
5. Psychotropic drugs: Anxiety and depression are frequently seen in people with dyspepsia, and managing these can help reduce the dyspepsia.
As noted, the causes, symptoms, and management are very specific to individuals and need to be managed by the doctor. In case you have a concern or query you can always consult an expert & get answers to your questions!
2398
people found this helpful
Shared 11 months ago • Featured Tip
MS - Surgery, MAMS, Senior Residency , MBBS, Fellow IAGES
Surgical Gastroenterologist, Delhi
The diagnosis as well as management of pancreatic cystic lesions is a general problem. Nearly 1% of the patients in the chief medical centers have been observed to have pancreatic cystic lesions on cross sectional imaging. It has also been observed that a quarter of all pancreas scanned in an autopsy series contain pancreatic cysts. Earlier, these cystic lesions were regarded benign but with increasing evidence made available from the cystic lesions, they are regarded as origin of pancreatic malignancies.

Information on Asymptomatic Neoplastic Pancreatic Cysts
The most vital medical tools that are used in the diagnosis and management of pancreatic cystic lesions include the endoscopic ultrasound and cross sectional imaging. These are used to distinguish non-mucinous cysts from mucinous cysts. The identification of pancreatic cysts creates a lot of anxiety for the clinicians as well as the patients related to the probable presence of a fatal tumor. The findings of a macro cystic lesion that enclose viscous fluid loaded in CEA are helpful in the analysis of a mucinous lesion.

The most common pancreatic cysts are the non-neoplastic inflammatory pseudo cysts, and they can be detected easily by imaging. The identification of pancreatic irregularity with probable association with malignant cells is a vital source of referral for the specialist. The set of guidelines that have been proposed for the management and diagnosis of patients with asymptomatic neoplastic pancreatic cysts are based specifically on the analysis of the quality of the data. It is also designed to address the most important and frequent clinical scenarios. The diagnostic suggestions are provided based on the clinical problem as well as the risk of malignancy.

Imperative Guidelines to Follow
To achieve accurate diagnosis of asymptomatic neoplastic pancreatic cysts is indeed a great challenge. It is all the more important to find the reproducible methods that can be used to stratify threat of cancer for the patients. The main guidelines include a two year screening interval of cysts that can be of any size as well as stopping observation after 5 years, in case there is no change. The new guidelines, for the most part, recommend surgery if more than one concerning feature is confirmed on the MRI by use of endoscopic ultrasound. The new guidelines even suggest discontinuation of inspection after the surgery if no dysplasia or invasive cancer is identified. The guidelines have mainly been developed by use of Grading of Recomendations Assessment, Development and Evaluation. In case you have a concern or query you can always consult an expert & get answers to your questions!
2038
people found this helpful
Shared 1 year ago • Featured Tip
MS - Surgery, MAMS, Senior Residency , MBBS, Fellow IAGES
Surgical Gastroenterologist, Delhi
There are a number of digestive problems that can affect a patient, depending on one's diet and daily routine. Indigestion, acidity, loose motions and even constipation are some of the common ailments and conditions that many of us experience. Obstruction in defecation is also one such condition that may be caused by consuming certain kinds of food or due to the digestive health in general. Obstructive defecation syndrome (ODS) is a wide term used to depict the state of patients with defecatory blockage or constipation. These frequently encountered disorders affect 18% of the population .
Diagnosis:
The condition can be diagnosed by a general physical or a gastroenterologist by using the following parameters:
Excessive straining
Incomplete rectal clearing
Use of laxatives
Observing symptoms like stomach pain and anxiety, as well as other aches and pains in the abdomen
Symptoms:
Besides aches and pains, the other symptoms include the following:
Fragmented or unsuccessful attempts to release
Drawn-out episodes in the toilet
Rectal agony
Posture problems
Here are 10 tips to treat the problem of obstructed defecation:
High-fibre diet, and a lot of water and fruits are the most effective and natural treatments of ODS.
Chocolates and other food items which build stool thickness should be avoided since they make defecation difficult.
Increase liquid admission and other products like natural products, vegetables, whole wheat and grain.
In the morning, take one tablespoon of olive oil. It works best on an empty stomach, so have it before anything else.
Consume one teaspoon of blackstrap molasses. Begin with moderate doses in case you don't like the taste of it. Eventually, you can add some warm water or tea to it to weaken the taste.
Mix one tablespoon of flaxseed oil with one glass of squeezed orange. You may consume it as and when required to avoid dehydration and subsequent obstruction.However,one needs to give it at least five hours to begin working. It will begin to show results only after a few hours of regular consumption.
Aloe is not only good for minor cuts but also in reducing stomach aches. It's best to utilise aloe vera gel that has been directly extracted from the plant.
Baking soda lies at the heart of home cures. It's staggeringly flexible, and does its work 95% of the time. It works extremely well for blockages.
Drink one glass of prune juice in the morning and one during the evening to diminish obstruction.
Dandelions may merely look like weeds, yet you may see them differently after they relieve your clogging.
In case you have a concern or query you can always consult an expert & get answers to your questions!
2229
people found this helpful
Shared 1 year ago • Featured Tip
MS - Surgery, MAMS, Senior Residency , MBBS, Fellow IAGES
Surgical Gastroenterologist, Delhi
Cancer is one of the most fatal diseases in the world. Stomach cancer is also known as 'Gastric cancer'. Like other diseases, it is crucial that it gets identified in the early stages and gets treated before it reaches the incurable stage. Like other forms of cancer, the exact cause of stomach cancer is still not yet known. However, certain things make stomach cancer more likely to happen.
The possible causes of stomach cancer are given below:
Some of these causes apply to nearly all forms of cancer. However, some of them only apply to stomach cancer.
Bad diet
Stomach surgery for an ulcer
Type-A blood
Epstein-Barr virus infection
Genetics
Asbestos
Exposure to certain materials in certain industries
Helicobacter pylori bacteria
Polyps
Some of the symptoms of stomach cancer are:
Stomach cancer like all other forms of cancer has various stages and it is crucial that it is diagnosed in the early stages so that the progression of it is stymied. At first, the symptoms of stomach cancer include indigestion, loss of appetite, slight nausea, heartburn and the feeling of being bloated after a meal.
However, indigestion and heartburn, doesn't always mean that you have stomach cancer, but if these conditions persist, you should visit a doctor to rule out the possibility of stomach cancer.
The growth of the tumor in your stomach can lead to various serious symptoms too, such as:
Heartburn
Blood in your stool
Weakness or exhaustion
Diarrhea and constipation
Weight loss for no apparent reason
Swelling in your stomach
Trouble in swallowing
Eyes and skin turn yellowish
If you wish to discuss about any specific problem, you can ask a free question.
1887
people found this helpful
Shared 1 year ago • Featured Tip
MS - Surgery, MAMS, Senior Residency , MBBS, Fellow IAGES
Surgical Gastroenterologist, Delhi
Anal fissures are the small tears formed in the anal lining. They are also known as anal ulcers. An anal fissure causes a lot of pain and bleeding during your bowel movements. Usually a fissure heals automatically in a few days time. It can be treated with simple home remedies as well.
Causes:
You can suffer from an anal fissure if you pass hard and large stools.
Also strained childbirth or suffering from violent spells of diarrhea might get you an anal fissure.
Chronic constipation may also be cause of a fissure.
Other rare causes may be anal cancer, HIV, tuberculosis or herpes.
Individuals of all age groups can suffer from anal fissures. It is not a very serious problem and heals on its own in a few weeks. Although it can heal itself, there are certain treatments which can help relieve the pain you get from an anal fissure.
Symptoms:
An anal fissure has quite a lot of symptoms for you to understand what you are suffering from:
There will be a very visible tear around the anal region. You will be able to spot the tear on the skin very easily.
A small lump of skin may form next to the tear.
When you will be undergoing your bowel movements, you will feel a very sharp pain in the anal region.
You will find spots of blood on the stool passed.
You will also feel a burning or an itching sensation in the anal region.
Treatment:
Although most fissures do not require treatment, there are a few remedies that will help cure them faster:
Stool softeners: You get certain medicines at the chemist, which are known for their stool softening functions. These stool softeners help to soften the hard stools and initiates smooth bowel movements.
Eat fibrous foods: Eat foods rich in fiber like fruits, whole grain cereals, raw vegetables, etc.
Take warm baths: Take a bath in warm water as it relaxes your anal muscles, helps to relieve irritation in the region, and increases blood flow in the anorectal region.
Use ointment: Apply nitroglycerin ointments and topical pain relievers to promote blood flow to the anal region and to relieve discomfort from the region respectively. If you wish to discuss about any specific problem, you can consult a Gastroenterologist.
3080
people found this helpful
Shared 1 year ago • Featured Tip
MS - Surgery, MAMS, Senior Residency , MBBS, Fellow IAGES
Surgical Gastroenterologist, Delhi
Irritable bowel syndrome is a disorder of the large intestine. It may cause abdominal pain, bloating, diarrhea and constipation. The condition is not life threatening in nature and does not make you susceptible to colon disorders such as Crohn's disease, ulcerative colitis and colon cancer, however, symptoms of IBS may act as deterrents in leading a normal life.
Symptoms:
The symptoms of irritable bowel syndrome are:
You may experience symptoms of constipation
Frequent episodes of diarrhea
Abdominal cramps especially on the lower part of the abdomen
Constant bloating
Abnormal stool structure
You belly might stick out
In some cases, you may experience sexual problems and urinary problems. In addition, if you also suffer from stress related disorders then it might aggravate the symptoms.
Causes:
The primary cause is that the colon becomes very sensitive such that small stimulation may cause it to react. When the food passes through the colon, it tends contract strongly and leads to complications, such as bloating and constipation. It may also lead to weak contractions of the colon which leads to hardened stool.

Stress: Any type of stress tends to aggravate symptoms of irritable bowel syndrome.
Foods: Certain foods such as chocolate, spices, cabbage, milk and carbonated beverages may trigger symptoms of IBS.
Hormones: Hormonal changes such as the ones during menstrual cycles may aggravate symptoms of IBS.
Illnesses: Various illnesses such as diarrhea or conditions such as overproduction of bacteria in the intestines may lead to symptoms of irritable bowel syndrome.
Women are more likely to be affected by symptoms of IBS as are people who are below 45 years of age. If someone in your family has irritable bowel syndrome, then you are also likely to develop this disorder. It may also aggravate symptoms of hemorrhoids, along with aggravating symptoms of stress. If you wish to discuss about any specific problem, you can consult a Gastroenterologist.
3285
people found this helpful
Shared 1 year ago • Featured Tip
MS - Surgery, MAMS, Senior Residency , MBBS, Fellow IAGES
Surgical Gastroenterologist, Delhi
Obstruction of the bile duct is characterized by the blockage of the bile duct. The function of the bile ducts is to transport bile to your small intestine. The bile is excreted in order to digest fats from the food.
There are two types of bile ducts in the body
Intrahepatic ducts: These ducts are small tube like structures that carry the bile to extrahepatic ducts
Extrahepatic ducts: Extrahepatic ducts are two ducts that descend from the liver into the body's small intestine
Causes
The bile comprises of waste products, bile salts and cholesterol. The liver excretes bile which flows through the bile ducts and is stored in the gallbladder. If the bile ducts are blocked then the bile accumulates in the liver and can lead to jaundice.
Certain causes of this particular condition are mentioned below
1. Bile duct obstruction may result from gallstones
2. If you have inflammation in your bile ducts
3. Narrowing of the bile ducts
4. Enlargement of the lymph nodes
5. Bile duct tumors
6. Tumors in the pancreas
7. Various infections such as hepatitis
8. Liver complications such as cirrhosis

10. Inflammation of the pancreas
11. If you have weak immune systems, then it may lead to infections that may result in bile duct obstructions
The symptoms are
1. You may experience yellowish skin
2. You may have symptoms of fever and vomiting
3. Abdominal pain especially in the upper part
4. Stools may be light colored
5. You may pass urine that is dark in color

Treatment
The various treatment options for obstruction of the bile duct are surgeries that remove the blockage. Other treatment options are an ERCP (Endoscopic retrograde cholangiopancreatography) and a cholecystectomy which is the process of removal of the gallbladder. ERCP is another procedure that is used to get rid of gallstones from the gallbladder. You may prevent it by consuming a lot of fiber in your diet. Make lifestyle changes such as exercising on a regular basis and eating healthy. If you wish to discuss about any specific problem, you can consult a gastroenterologist.
2869
people found this helpful
Shared 1 year ago • Featured Tip
MS - Surgery, MAMS, Senior Residency , MBBS, Fellow IAGES
Surgical Gastroenterologist, Delhi
One of the most severe illnesses included in the larger group of diseases, is known as inflammatory bowel disease (IBD). Crohn's disease is typically a long-lasting, chronic condition. The intestine or bowel, most commonly the colon and the lower part of the small intestine, are either marked by sores or get inflamed and ulcerated. It is a common occurrence in adolescents and in young adults.
Types : Crohn's disease is subdivided into five types, each having its own set of symptoms:
Ileocolitis: The most common type, it affects the colon and the ileum and results in considerable weight loss as well as diarrhea and cramps.
Gastroduodenal Crohn's disease: People who suffer from this type of disease have their stomach and duodenum affected and many experience symptoms like nausea, loss of appetite and weight loss.
Crohn's Colitis: This involves only the stomach, and can cause joint pains, rectal bleeding, skin lesions and diarrheas.
Ileitis: This type of Crohn's disease affects the ileum and the symptoms are identical to those of ileocolitis.
Jejunoileitis: In this type, the jejunum gets affected and general symptoms include the formation of fistulas, diarrhea, intensive back pain as well as areas of inflammation.
Causes: Although there are many theories about what causes Crohn's disease, none of them have been proven. However, there have been a few possible causes which have been identified. These include:
Immune system problems
Environmental factors, such as: a) Certain edibles, b) Viruses or harmful bacteria, c) Smoke.
Symptoms: The primary symptoms of Crohn's disease include the following:
Diarrhea: Diarrhea is a common problem for people with Crohn's disease and can occur for about 10 to 20 times a day in severe cases.
Blood in your stool: In rare cases, you might notice blood in the toilet bowl or darker blood mixed with your stool.
Fever and fatigue: In more intense cases, you may develop a fever. You may also feel tired or have low energy.
Abdominal pain and cramping: You may experience anything from slight discomfort to severe cramping and intermittent belly pain, including nausea and vomiting.
Reduced appetite and weight loss: Abdominal pain and cramping can affect both your appetite and your ability to digest food, which leads to severe weight loss.
Perianal disease: Erratic appearance of small tears in the anus are called anal fissures.
2824
people found this helpful
View All Feed
Near By Doctors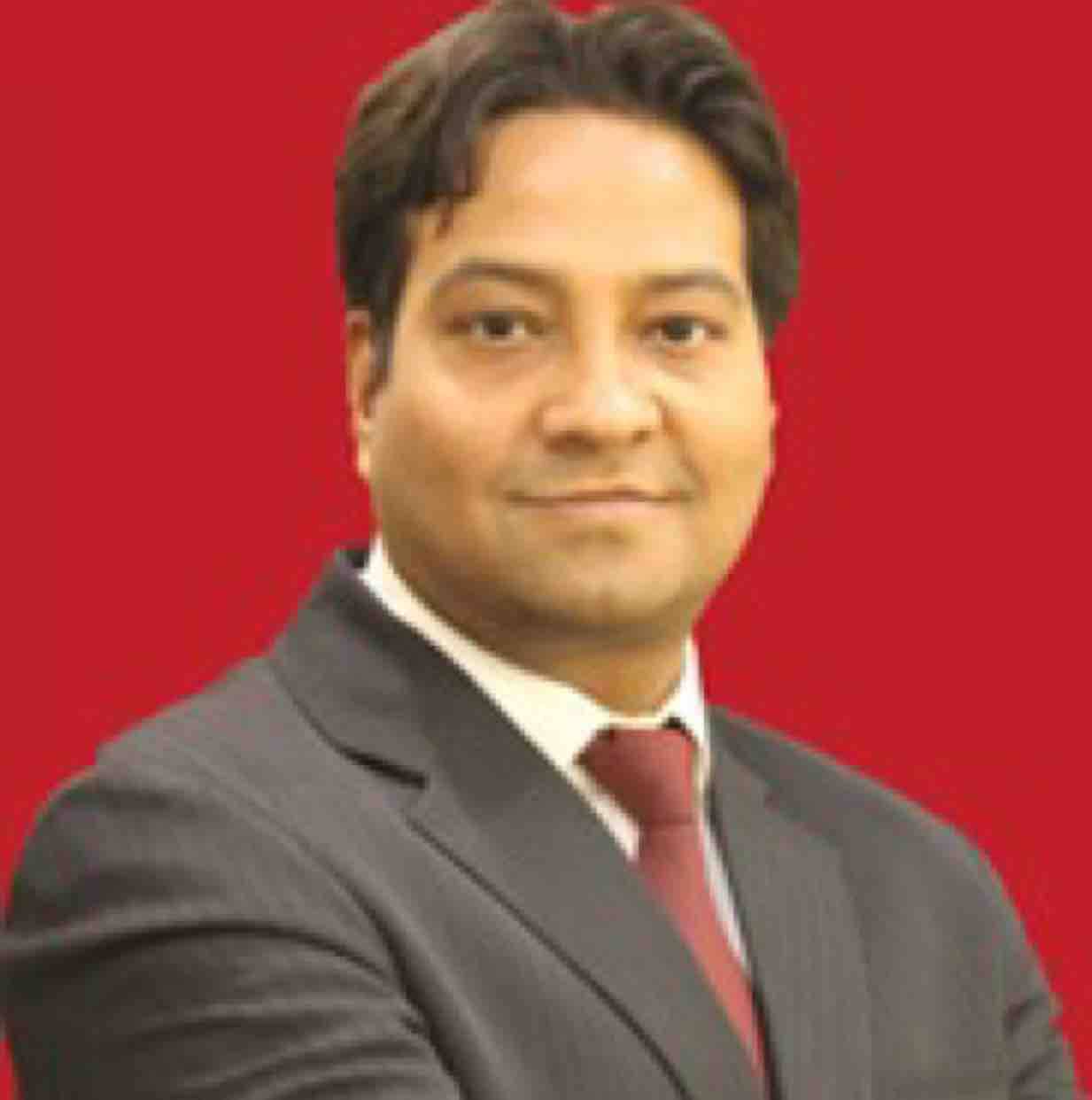 DNB (Surgical gastroenterology, MS( General Surgery), MBBS, Fellowship in Minimal Access Surgery, Diploma in Minimal Access Surgery, Fellow of International College of Robotic Surgeons
Surgical Gastroenterologist
Nirvan Superspeciality Clinic,
Book Appointment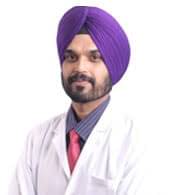 MBBS, MS - General Surgery, M.Ch - Surgical Gastroenterology/G.I. Surgery, Fellowship In HPB Surgery and Liver Transplant, PDCC Abdominal Ultrasonography, Hands on course on Microvascular Surgery
Surgical Gastroenterologist
Book Appointment