Personal Statement
I pride myself in attending local and statewide seminars to stay current with the latest techniques, and treatment planning.
...more
I pride myself in attending local and statewide seminars to stay current with the latest techniques, and treatment planning.
More about Dr. Abhishek Prasoon
Dr. Abhishek Prasoon is a popular Cardiologist in Dwarka, Delhi. He has helped numerous patients in his 5 years of experience as a Cardiologist. He has done Advanced Infertility . You can visit him at Abhishek Cardio in Dwarka, Delhi. You can book an instant appointment online with Dr. Abhishek Prasoon on Lybrate.com.

Find numerous Cardiologists in India from the comfort of your home on Lybrate.com. You will find Cardiologists with more than 26 years of experience on Lybrate.com. You can find Cardiologists online in Delhi and from across India. View the profile of medical specialists and their reviews from other patients to make an informed decision.
Info
Education
Advanced Infertility - A N Magadh Medical College, Gaya - 2013
Languages spoken
English
Hindi
Location
Book Clinic Appointment with Dr. Abhishek Prasoon
Services
Submit Feedback
Submit a review for Dr. Abhishek Prasoon
Your feedback matters!
Write a Review
Feed
Nothing posted by this doctor yet. Here are some posts by similar doctors.
Asked for male, 35 years old from Thane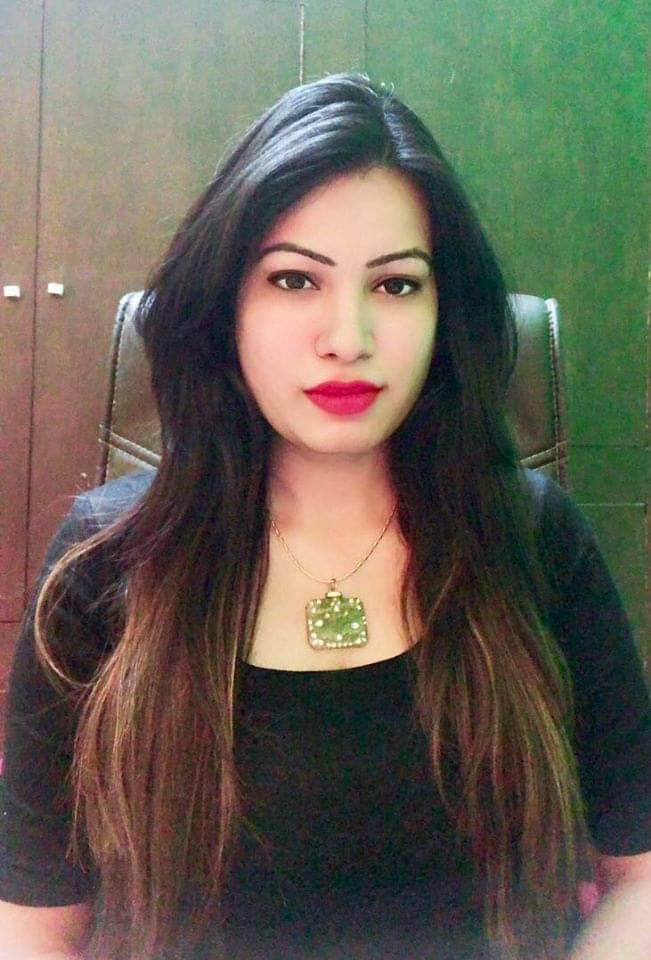 Masters in Clinical Psychology
Hi, practice yoga and meditation. Although you could technically consider yoga your daily exercise, practicing the deep stretches and slow body movements will help you to clear your mind. Meditating - clearing your mind - while practicing gentle yoga will give double the relaxation effect to ease your stress. Use guided imagery to imagine a place that makes you feel at peace. Imagine somewhere that you feel happy; focus on the details to fully remove your mind from the present. Do yoga alone or in a group setting to help you learn new poses. As you advance in your yoga, you will be able to form complex stretches that force you to focus and take your mind off your stress. Practice deep relaxation by doing progressive muscle relaxation. This is when you work through your body by tensing your muscles, holding the tension for ten seconds, and then releasing it. This will soften and relieve all the muscles in your body. Exercise more. To help lower your blood pressure, you should incorporate more exercise into your daily routine. You can try both aerobic exercises such as walking, jogging, or swimming and resistance or strength training. The american heart association recommends that for overall cardiovascular health, adults get at least 30 minutes of moderate intensity activity at least 5 days per week for a total of 150 minutes. You can also get at least 25 minutes of vigorous aerobic activity at least 3 days per week for a total of 75 minutes and moderate- to high-intensity muscle-strengthening activity at least 2 days per week. If you feel that this is more than you can manage, the aha insist that you do as much as you can to start. Any activity is better than no activity. Do your best to get as much exercise as you can. Even if it is going for a short walk, that is better than sitting on the couch. This can have the added benefit of helping you lose weight. Both a healthy diet and exercise should result in weight loss, which can lead to significant falls in blood pressure. Cut down on alcohol: heavy drinkers who want to limit their alcohol intake should slowly lower intake over the course of several weeks. Heavy drinkers who suddenly cut back alcohol intake put themselves at risk to develop severe high blood pressure quit smoking and limit caffeine consumption. Use herbal remedies. Although not scientifically verified, there are several herbal remedies which are thought to help hypertension. As a rule, however, don't substitute these unverified herbal remedies for proven scientific advice. Instead, supplement your diet with them if they are approved by your healthcare provider. Try holly leaf extract, which is used as a tea in china and is supposed to help blood vessels enhance circulation and blood flow to the heart. You can also try hawthorn berry extract, which is supposed to improve the supply of blood to the heart and help to support the metabolism of the heart. Taking garlic extract is supposed to help prevent heart disease. High blood pressure and cholesterol are also rumored to be somewhat controlled by garlic. Hibiscus, which you can get as a supplement or drink in tea, can act like a diuretic and may have actions that mimic medications such as ace inhibitors and hypertension medications. You can also try ginger-cardamom tea, which is used in india to naturally reduce blood pressure. Drinking coconut water, which contains potassium and magnesium, can help with normal muscle function. Taking fish oil, which is a concentration of omega-3 fatty acids, may help with fat metabolism and reduce the risk of heart attack and stroke include lots of fruits and seeds in your diet. All the best.
6
people found this helpful
Shared 10 months ago • Featured Tip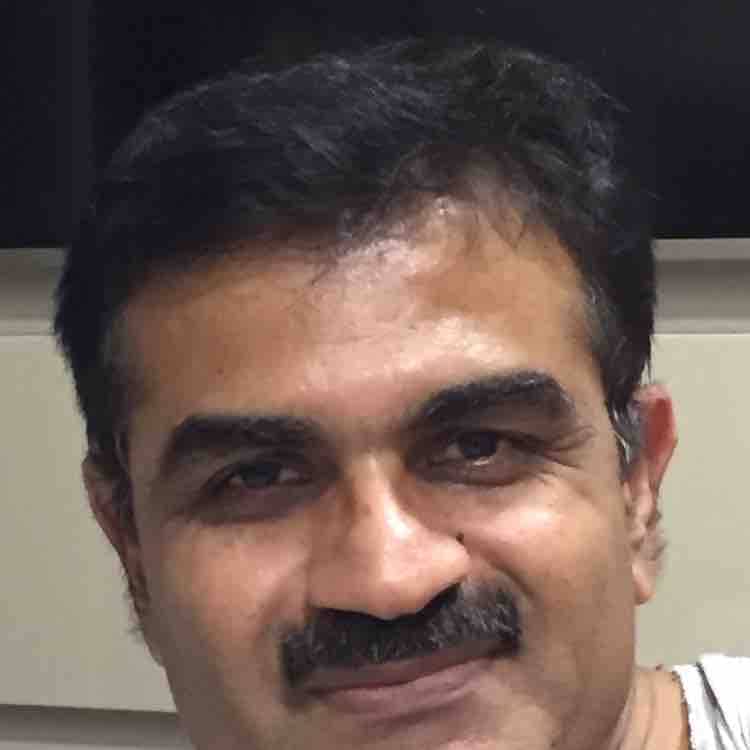 MBBS, MD - Cardiology, DM
The heart pumps pure blood to all parts of the body through a network of arteries. These are thicker in the beginning and become finer and thinner as they reach the various organs. These arteries are lined by a layer of epithelial tissues and as blood flows through them, the heavier cholesterol / fat molecules settle down along the walls.
This attracts more and more fat molecules to settle down. This is known as atherosclerosis (hardening of the arteries). Over a period of time, the vessels circumference reduces and the blood supply to the target organ reduces. This impacts proper functioning of these organs and when this happens to the major organs like the heart, kidney or the brain, conditions like stroke or thrombosis or heart attack can occur.
This condition, known as coronary artery disease, is becoming a major cause of deaths. While that is the bad news, the good news is that it is largely lifestyle dependent, and if steps are taken, it can be prevented, and in the early stages, the damage completely reversed.
Preventive measures:
1. Diet: A low-fat, high-fiber, heart-healthy diet consisting of Omega-3 fatty acids is recommended by doctors, especially to people who are prone to develop heart disease. This also requires reduced salt, increased unsaturated fats, reduced triglycerides and reduced sugar. Include loads of fresh fruits and vegetables, whole grains, nuts and seeds and fish oils. Include multivitamins or other supplements after checking with your doctor.
2. Exercise: Regular exercise in any form increases the efficiency of the circulatory system, keeps the cholesterol levels in check and helps in blood pressure management. Exercise in any form is advisable, based on individual preference. A moderate physical activity of 30 to 45 minutes per day is advisable.
3. Smoking: This is one of the major risk factors for smoking, and quitting or controlling smoking is one of the best methods to prevent coronary artery disease.
4. Alcohol consumption: While moderate alcohol consumption is believed to be healthy for the heart, excessive alcohol consumption is a strict no-no. Binge drinking especially is shown to cause heart attacks.
5. Weight management: Check with your doctor on what is ideal BMI for you and work out a plan to keep your weight under check.
6. Regular medications: If you are on blood pressure or diabetes medications, ensure you do not miss them. Keep a constant check to ensure your readings are managed well.
7. Watch out: Ask your doctor if there are specific symptoms that you need to watch out and seek medical support if you see any of them.
Coronary disease is not treatable fully, but can be prevented and managed effectively to improve the overall quality of life. If you wish to discuss about any specific problem, you can consult a Cardiologist.
2545
people found this helpful
Shared 1 year ago • Featured Tip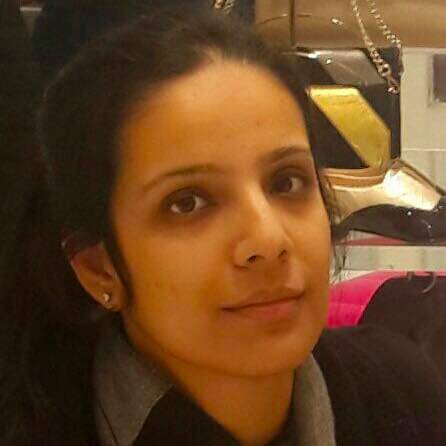 MBBS, M.Sc - Dietitics / Nutrition
Dietitian/Nutritionist, Delhi
क्या आप सांसों की बदबू से पीड़ित हैं? बुरा सांस, जिसे हलिटोसिस भी कहा जाता है, शर्मनाक है और आपके आत्मविश्वास के स्तर को गिरा सकता है। बुरा सांस का मुख्य कारण वे जीवाणु हैं जो आपकी जीभ के पीछे या दांतों के बीच बढ़ते हैं। हालांकि, खराब श्वास के कई अन्य कारण होते हैं जैसे कि दाँत कैविटी, मसूढ़े की बीमारी, खराब मौखिक स्वच्छता, लेपित जीभ, धूम्रपान, शुष्क मुंह आदि। पीड़ादायक गला या साइनसाइटिस जैसे संक्रमण, या आंत्र विकार, जैसे कि हृद्दाह, अल्सर, और लैक्टोज असहिष्णुता, भी बुरा सांस पैदा कर सकता है।
कई लोगों के लिए, टकसाल टॉफ़ी या गम का एक टुकड़ा चबाना, एक तीव्र उपाय है, क्योंकि यह समस्या को छुपा देता है। लेकिन बुरा सांस को नियंत्रित करने के लिए अच्छा मौखिक स्वास्थ्य बनाए रखना आवश्यक है।

सांसों की दुर्गन्ध के इलाज के घरेलू नुस्खे
खराब सांस के लिए घरेलू उपचार समय के साथ आपके मौखिक स्वच्छता में बड़ा अंतर कर सकते हैं। खराब सांस के लिए कुछ घरेलू उपाय यहां दिए गए हैं:
1. सौंफ:
सौंफ़ एक उत्कृष्ट मुंह के फ्रेशनर के रूप में कार्य करता है और खराब सांस को नियंत्रित करने में मदद करता है। इसमें रोगाणुरोधी गुण भी होते हैं जो मुंह में बैक्टीरिया से लड़ते हैं। अपने श्वास को ताज़ा करने और लार के उत्पादन को प्रोत्साहित करने के लिए धीरे-धीरे सौंफ चबाएँ। आप सौंफ की चाय भी पी सकते हैं।
2. दालचीनी:
दालचीनी में सीनामिक एल्डिहाइड होता है, एक आवश्यक तेल जो न केवल बुरा सांस को कवर करता है बल्कि आपके मुंह में बैक्टीरिया की मात्रा भी कम करता है। एक कप पानी में दालचीनी पाउडर के एक चम्मच को उबाल लें। समाधान को दबाएं और इसे अपने सांस को ताज़ा करने के लिए मुंह के कुल्ला के रूप में उपयोग करें।
3. मेथी:
मेथी की चाय बेहद प्रभावी होती है जब श्वसन संक्रमण के कारण बुरा सांस होता है।
4. लौंग:
बस अपने मुंह में कुछ लौंग को दबाएं और उन्हें अपने सांस को ताज़ा करने के लिए अच्छी तरह चबाएं। लौंग में जीवाणुरोधी गुण होते हैं जो खराब सांस से छुटकारा पाने में बहुत सहायक होते हैं। आप लौंग वाली चाय भी पी सकते हैं।
5. अजमोद:
अजमोद न केवल पाचन आसान बनाता है, बल्कि यह मुंह से दुर्गंध के लिए एक अच्छा घरेलु उपचार भी है। अजमोद में क्लोरोफिल होता है जो कि खराब सांस को बेअसर करने में मदद कर सकता है। ताजी पत्तियों को सीधे चबाएं या उन्हें अपने भोजन पर एक गार्निश के रूप में जोड़ें।
6. नींबू का रस:
नींबू में अम्लीय सामग्री आपके मुंह में बैक्टीरिया का विकास रोकती है। बस एक कप पानी में नींबू के रस का एक बड़ा चमचा मिलाएं और इसके साथ कुल्ला करें। आप इसमे थोड़ा सा नमक जोड़ कर भी इस्तेमाल कर सकते हैं।
वैकल्पिक रूप से, आप पेस्ट बनाने के लिए 1 चम्मच नींबू का रस और 1-2 बड़े चम्मच सादा दही मिश्रण कर सकते हैं। अपने दांतों पर मिश्रण को लागू करें, इसे लगभग 5 मिनट तक छोड़ दें और फिर कुल्ला करें।
7. सेब का सिरका:
पीएच संतुलन प्रभाव के कारण, सेब का सिरका खराब सांस के लिए एक अद्भुत उपाय है। सेब के सिरके के 1-2 बड़े चम्मच और ठंडे पानी का गिलास मिलाएं, और इसे एक माउथवॉश के रूप में प्रयोग करें।
आप एक गिलास पानी में कच्चे सेब के सिरके का एक बड़ा चमचा मिलाकर अपने भोजन खाने से पहले भी पी सकते हैं।
8. बेकिंग सोडा:
बेकिंग सोडा एक प्राकृतिक एंटैसिड है। यह मुंह में पीएच स्तर को संतुलित करता है और जीवाणुओं से लड़ता है। एक चम्मच बेकिंग सोडा और आधा चम्मच नींबू का रस मिलाएं, और अपने दांतों पर इस पेस्ट को रगड़ें। इसे एक मिनट के लिए छोड़ दें और फिर अपने मुंह को स्वच्छ पानी से धो लें।
9. चाय के पेड़ का तेल:
चाय के पेड़ के तेल में एंटीसेप्टिक गुण हैं और आपके मुंह के लिए एक शक्तिशाली निस्संक्रामक के रूप में कार्य करता है। गुनगुने पानी के एक गिलास में एक या दो बूंद चाय के पेड़ का तेल जोड़ें और इससे कुल्ला कर लें।
3622
people found this helpful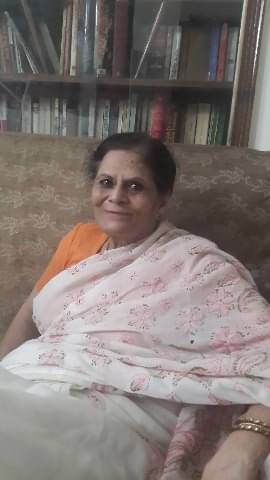 Diploma in Obstetrics & Gynaecology, MBBS
If he has survived 30 years after blocks were'cured' and he must be taking care about diet and exercise. He can get operated, remember the doctor will carry out basic tests for heart just before surgery. But do go for it if reports are normal. A person at 56 cannot suffer from a chronic disease, got through an accident.
1
person found this helpful
Critical Care Training, MD - Internal Medicine, MBBS
160/90 at this age isn't normal. Check it again for next 2 days and if still on higher side, let me know. We will run some tests.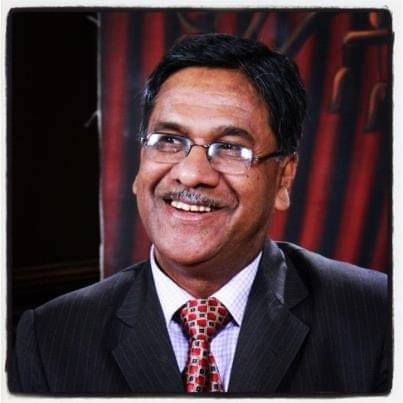 Your BP is definitely very high. You must consult a physician.You should-- minimise salt intake,reduce oily things, avoid smoking and alcohol,avoid stress, take regular walks and get your routine investigations done.
Asked for male, 55 years old from Thodupuzha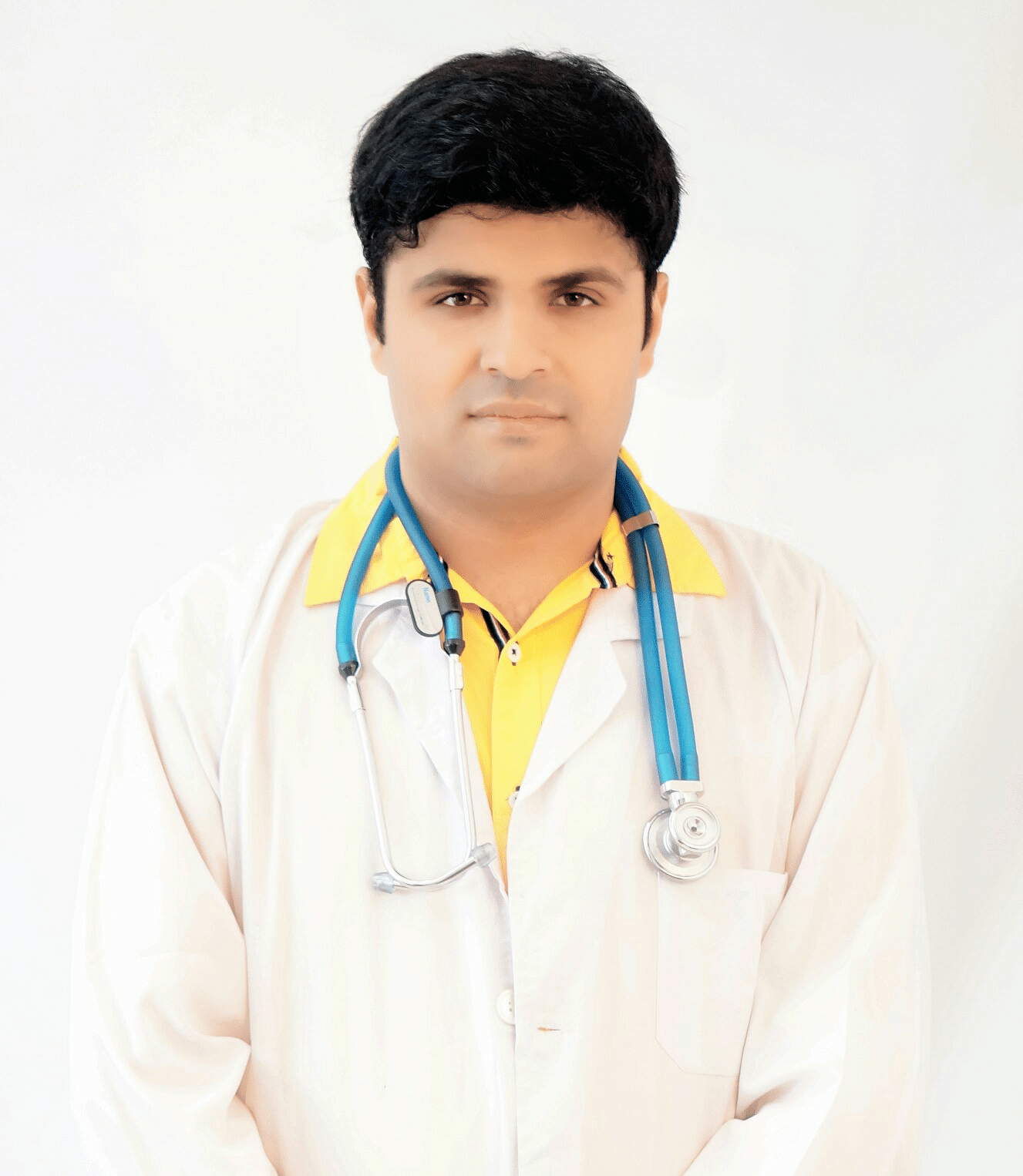 These drugs are safe and if you need to manage the health,you need to walk daily and avoid junk and oily food. Take homoeopathic treatment as it may be beneficial for you...
1
person found this helpful
View All Feed
Near By Doctors

MBBS, MD - Medicine, DM - Cardiology
Cardiologist
Book Appointment

CCT - Cardiology (UK), MRCP (UK), FHEA (UK), MBBS
Cardiologist
Book Appointment

MBBB, MD - General Medicine, DM - Cardiology
Cardiologist
Book Appointment

MBBS, MD - Medicine, DM - Cardiology, Fellowship In Interventional Cardiology, Interventional Cardiology & Cardiac Electrophysiology
Cardiologist
Book Appointment

MBBS, MD - Internal Medicine, DM - Cardiology, Cardiac Device Specialist (CCDS - Physician )
Cardiologist
Book Appointment

MBBS, MD, DNB
Cardiologist
Fortis Flt. Lt. Rajan Dhall Hospital - Vasant Kunj,
Book Appointment