Personal Statement
I am a caring, skilled professional, dedicated to simplify what is often a very complicated and confusing area of health care.
...more
I am a caring, skilled professional, dedicated to simplify what is often a very complicated and confusing area of health care.
More about Dr. Abhishek Kumar Mishra
Dr. Abhishek Kumar Mishra is an experienced and trusted Orthopedist based in Hauz Khas, Delhi. He has an experience of over 17 years. He has finished his FJR, MCH, MS (Orthopaedics) and MBBS. He currently sits in his chamber at Orthopedics International in Hauz Khas, Delhi. Dr. Abhishek Kumar Mishra has experience in joint replacement surgery and has acquired international training as an experienced senior orthopedic. He also acquired a gold medal during his post-graduation. He has finished his MS as well as MBBS from DU (Delhi University). Dr. Abhishek Kumar Mishra has visited several countries like Singapore, Hong Kong, USA, Austria and Germany for fellowship programs. He mainly specializes in minimally invasive spine surgeries, hip replacement and knee replacement surgeries. Apart from these he also treats osteoporosis, arthritis, scoliosis, sciatica, sprains, ligament problems, ruptured disks, lower back pain, pulled muscles, bursitis, strains, dislocations and fractures and sports injury.
Info
Education
MS - Orthopaedics - Lady Hardinge Medical College, New Delhi - 2003
MCH - USAIM - 2008
Membership of the Royal College of Surgeons (MRCS) - GLASGOW - 2005
MBBS Bachelor of Medicine and Bachelor of Surgery - Maulana Azad Medical Collage - 1999
FJR - GERMANY - 2009
Languages spoken
English
Hindi
Awards and Recognitions
Fellowship In Navigation Joint Replacement, Vienna
Professional Memberships
Indian Orthopaedic Association
Delhi Orthopedic Association
Medical Council of India (MCI)
Delhi Medical Association (DMA)
Indian Medical Association (IMA)
Delhi Medical Council
American Academy of Orthopedic Surgeons
SICOT
Location
Book Clinic Appointment with Dr. Abhishek Kumar Mishra

D - 40 LGF Hauz Khas

,

Delhi
Get Directions





A-19/A, Near Kailash Colony Metro Station, Kailash Colony Road, Block-A, Sector-19

,

Delhi
Get Directions
Services
Submit Feedback
Submit a review for Dr. Abhishek Kumar Mishra
Your feedback matters!
Write a Review
Patient Review Highlights
"Very helpful"
1 review
Feed

MS - Orthopaedics, MCH, Membership of the Royal College of Surgeons (MRCS), MBBS, FJR
Shoulder impingement occurs when there is impingement or change in the position of the tendons or a bursa (fluid filled sac or cavity, which causes friction in the joints) in your shoulder. Repeated overhead exercises or intense physical activity concentrated around your shoulder is a common risk factor for shoulder impingement. The examples of such activity would include playing outdoor sports like tennis, swimming etc. or painting for long hours.
How it may affect your daily life?
Shoulder impingement pain is severe in many cases and may affect your everyday activities. In fact, any activity, which involves your shoulders can cause intense pain. You should consult a doctor or a professional medical facility to get relief from pain as well as to avoid aggravating the injury.

Symptoms of shoulder impingement:
You will have difficulty in completing tasks which involve your back.
There may be a weakness in your shoulder muscles.
Pain associated with overhead use of your arm. Anytime you lift your arm there would be pain and would make many day to day activities difficult.
Intense injury to the tendons can cause them to tear into two and would result in a rotator cuff injury and would make your arm movements next to impossible.
Diagnosis of shoulder impingement:
Physical exam and review of medical injury previously sustained on some other occasion is the first step of treatment. Your doctor may also diagnose shoulder impingement by X-rays or MRI of shoulder to see changes in the bone that may indicate any injury. Other changes in the normal contour of the bone may also be checked which may help in further diagnosis and treatment.
Treatment of shoulder impingement:
NSAIDs are anti-inflammatory medicines that are commonly prescribed for shoulder impingement syndrome. These are prescribed for two weeks. Shoulder impingement requires a long time to heal and would require regular consultation with your doctor. If the medications fail to provide any relief in a span of maximum two weeks it may compel your doctor to change the course of treatment. Shoulder impingement is a serious injury and requires proper rest for your shoulder as well as patience as it may take quite some time to come back to normal.
Physiotherapy for Impingement:
Physiotherapy is usually the first line of treatment for subacromial impingement (tendonitis, bursitis) of the shoulder; along with anti-inflammatories and analgesia. It is very successful in treating shoulder impingement syndrome. You will work with your physical therapist to devise a treatment plan that is specific to your condition and goals. Your individual treatment program may include:
Pain Management
Manual techniques, such as gentle joint movements, soft-tissue massage, and shoulder stretches to get your shoulder moving properly.
You will learn exercises and stretches to help your shoulder and shoulder blade move properly.
Strengthening Exercises
The therapist will teach you the proper posture which is an important part of rehabilitation
When Is Surgery Required?
Recalcitrant cases of shoulder impingement require surgery. If the symptoms do not improve over a period of time with medicines and physio or if it deteriorates patient might need a surgery. The surgery which is done usually is an arthroscopic ( keyhole ) surgery in which the structure causing impingement is debulked and a space is created for the structures to move freely. This surgery usually gives significant pain relief and cure.
In case you have a concern or query you can always consult an expert & get answers to your questions!
2396
people found this helpful

MS - Orthopaedics, MCH, Membership of the Royal College of Surgeons (MRCS), MBBS, FJR
Exercise is one of the best stress-busters for those who believe in it. Sweating it out in any form brings out renewed energy, both physically and mentally. Similarly, running unleashes vast amounts of energy and is one of the most vigorous workouts. Of late, running is a fad, and there are more and more people vying for the half and full marathons.
The following are some pointers for runners. Whether you are just beginning to or are planning for a marathon, read on to know what to do before actually running.
Hydration: Before getting into a running mode, take a minute to think if you have had enough water for the day. The amount of water consumed should be dependent on a number of factors including:

Weather/climatic factors including temperature, humidity etc.

Distance and speed of running

Body temperature

Toilet trips should be done during the day

Consumption of alcohol or caffeine – these will leave you dehydrated

Amount of water in the last 2 hours

Level of thirst

Drink water about 30 minutes before you begin to run, but not to the point that you feel water splashing in the belly and have to stop at the restroom every half an hour.

Food: ?While it is not advisable to run on an empty stomach, it is not required to eat a full meal before running. Make it easy for the stomach by eating something light like a banana or oats. These are easily digestible and do not tire you out.

Shoes: The most important of all, ensure you are wearing running shoes which are lightweight. Ideally, the right shoes should not cause pain in the shin or the knees and can stand the long runs. Bad shoes can cause severe damage, therefore, it is always wise to invest in a good pair of running shoes.

Work towards a target: Running without having a target is not of much use. Your target could be in the distance covered, time you ran, calories burned, or matching your personal best timing. Whatever you choose, with each run, keeping the route, time, and distance in mind, set a target. Track your run against that target. This can help establish personal best times and help improve performance with other runners too. It also helps get a feeling of accomplishment and a purpose.

Music: This just peps up your run and often adds to the spring in your foot. A nice lively song can increase the heart rate and prepare you for a longer run. Warming up to a good music also elevates mood and energy levels. Any runner would agree that he enjoys a good music during the run. Consult an expert & get answers to your questions!
2899
people found this helpful

MS - Orthopaedics, MCH, Membership of the Royal College of Surgeons (MRCS), MBBS, FJR
Spinal surgery becomes inevitable when back pain cannot be managed with medications and/or exercise. This is a major decision and requires planning for many things before, during, and after the surgery.
Before a spinal surgery- This preparation will help in smooth recovery, especially if you do not have a full-time caretaker.
Discontinue pain killers: Discontinue pain killers at least 10 to 14 days before surgery. These are blood thinners and can prolong bleeding during the surgery.

Prepare for blood loss: Most people experience some blood loss, but not excessive.

Use a toilet seat raiser: Sitting and getting up from the toilet seat may be difficult. The seat raiser is used to increase the height, making this movement easy.

Enable easy access to common items: Before heading for the surgery, keep things which are commonly used within easy reach. This will help reduce movement and avoid searching (especially if someone else is going to be doing it).

Stock it up: Cooking may not be feasible during the initial postop period, and so it is advisable to stock up food items (ready to eats, fruits, soups, etc.) which will come in handy.

Slip-ons: Bending down and tying shoes may not be easy, so slip-ons can be used.

Caregiving: It is always advisable to have someone stay over with you during the initial postop days. They could help with regular household chores, cooking, etc.

Lifestyle changes: Ensure you eat well in the days before surgery, quit smoking, quit/use moderate amounts of alcohol, and exercise as advised by your surgeon.
After Surgery- Post surgery, there will be some pain and limitation of movement. It is important to understand that adherence to post-op instructions will improve the success rate of the surgery. Also, recovery time for spine surgery is slightly longer and affects overall quality of life, so psychological preparation is required.
Postoperative medications: These will be given to control infection and pain in the immediate postop period, and should be taken without fail

Rehab: The surgeon will recommend physical therapy and rehab exercises which need to be followed. Complete recovery may take anywhere between 3 to 12 months. During this time, care should be taken to avoid repeat injury.

Support: Adequate back support should be provided using lumbar support and ergonomic chairs, and the right posture should be maintained. Ensure there is no undue strain on the back muscles.

Weight management: With excess weight, there is too much strain on the lower disks. Therefore, weight should be managed to reduce this strain.

Smoking and alcohol should be completely stopped, as healing can be hampered.
With some preparation, spinal surgery can be sailed through smoothly. If you wish to discuss about any specific problem, you can consult an Orthopedist.
2610
people found this helpful

MS - Orthopaedics, MCH, Membership of the Royal College of Surgeons (MRCS), MBBS, FJR
The spine plays a very crucial role, both from a person's movement and sensation point of view. It carries the nervous supply for a lot of internal organs and the lower body. By virtue of its structure, it also helps in movement through the disks. Due to various reasons, spinal injury is common, causing pain along the back, lower extremities, neck etc.
Medicines and exercise are the first line of treatment for most spinal injuries. The issue, however, is that these only provide relief from the pain and the medicines, but do not actually 'rectify' the underlying problem. Whether it is a herniated disk or a pinched nerve, the medicines and exercise can relieve the symptoms, but the disk continues to be herniated and the nerve continues to be pinched. Definite treatment is in the form of surgery, and with recent advancements in the field of spinal surgery, there are minimally invasive surgical options, which provide complete cure with minimal recovery time. Some of the benefits of this are listed below-
Smaller incision compared to traditional surgical procedures, where only the injured area is accessed

The surrounding tissues are untouched, unless they are injured and require repair

Lesser bleeding compared to earlier techniques

Lesser painful procedure

Reduced hospitalization period

Quicker recovery and return to normal activities
The question, however, is whether this is indicated in everybody. A detailed discussion with your surgeon keeping the below points in mind will help identify the answer for this. The main driver should be the answer to the question – will the surgery be able to effectively relieve you of the pain and symptoms? Additionally, the following factors help in getting better results out of a minimally invasive spinal surgery.
Presence of symptoms relating to nerve compression, including pain from the spine down the leg.

Recent onset of symptoms, with pain starting days to months before seeing the doctor. This indicates the condition is relatively new and so damage is minimal, indicating favorable outcome. Chronic pain conditions take slightly longer time compared to recent injuries.

People with active lifestyle who engage in regular physical exercise are likely to have better benefits from the minimally invasive procedure.

Smoking reduces blood flow to the spine, leading to disk degeneration and weakening of bones. Healing is highly slowed down and recovery is overall delayed.

Excessive weight puts strain on the back, and so healing can be delayed or badly affected with more complications. It is not a contraindication, but be prepared for a longer recovery period.
Talk to your doctor keeping these points in mind, and you can bid farewell to your back pain forever. If you wish to discuss about any specific problem, you can consult an Orthopedist.
2324
people found this helpful

MS - Orthopaedics, MCH, Membership of the Royal College of Surgeons (MRCS), MBBS, FJR
The knee is a very important joint of your body as it takes the majority of the body weight when you are standing up, walking or running. However, there may be many things you do daily which have been slowly reducing the capacity of your knees or damaging them. Some of the tips mentioned below reduce the unnecessary stress on your knees and prevent knee pain.
Get the correct shoes and change them regularly: The shoes that you wear regularly determine your posture and thus how well your weight is distributed. If you have the wrong shoes or they have been worn out or have uneven soles after prolonged use, then the resulting imbalance could hurt your knees and cause problems.
Wear protection: You could face serious down time or limitations in movement, if you don't protect your knees while playing amateur sports or even during recreational sporting activities. Wear knee protection at all times if you think there is a risk of injury.
Stretch before exercising: Always ensure your joints, especially your knee is warmed up so that it can take the impact shocks of exercises such as lifting weights or running. This will also help warm up your muscles and ensure an efficient, injury free work out.
Lose weight: Excess weight over a prolonged period will make your knees weaker. Thus it is important to lose weight, without putting too much stress on the knees first so as to give them time to recover. Once your knees can take your weight without pain, you can go for heavier forms of exercise to enable even further weight loss.
Swimming or walking: When running or heavy lifting seems to be taking a toll on your knees, then you can try to go for swimming and walking which will still be a good work outs without being too taxing on the knees.
Try physical therapy or massages: You can take care of your knees with the help of massages and physical therapy. An injured tendon or cartilage tends to get injured regularly that can be corrected through physical therapy, yoga and massages.
In case you have a concern or query you can always consult an expert & get answers to your questions!
2775
people found this helpful

MS - Orthopaedics, MCH, Membership of the Royal College of Surgeons (MRCS), MBBS, FJR
Knee is a hinge joint where the lower leg bone tibia meets the thigh bone femur. During osteoarthritis, cartilage or ligament defects and degenerative arthritis, knee replacement surgery is recommended world-wide to get relief from extreme pain. A surgical procedure in which the affected knee joint is replaced with synthetic material. The most likely candidates for total knee replacement are the patients with severe destruction of the knee joint coupled with progressive pain and impaired function.
Modern technological advances have made computer assisted knee replacement surgery extremely popular around the globe. In this surgery, the surgeon is assisted by a computer to remove the optimum amount and angle of the bone, which otherwise is done by inspecting manually. This is an excellent example of surgery through small incision and it eliminates the chances of human error. A perfect alignment and balance is achieved and hence longevity is also increased to 20 - 30 years. Knee replacement surgery is also specific to gender as the anatomy of male and female patients is different.
In knee replacement surgery, the worn out surfaces of joints of knee are replaced with artificial implant of plastic and metal. The lower end of the femur bone is removed and replaced with a metal shell. The upper end of the lower leg bone (tibia) is also removed and replaced with a channelled plastic implant with a metal stem. A plastic ball is also added under the kneecap depending on its condition. These artificial components are commonly referred as prosthesis. The design of these highly flexible implants replicate knee, with the rotating knee replacement implants assist in backward and forward swing of the legs.
Patients whose knee joints have been damaged by either trauma or progressive arthritis should consider total knee replacement surgery. A post-surgical hospital stay after knee joint replacement is usually three to five days. The surgery has a very high success rate and shows dramatic improvement after a month.
This improvement is most notable one month or more after surgery. The pain caused by the damaged joint is reduced significantly when the new gliding surface is constructed during surgery. Initially, the patient will walk with the help of a walking aid until the knee is able to support full body weight. After six weeks, the patient can walk comfortably with minimal assistance. Patients with artificial joints are prescribed to take antibiotics during the course of any elective invasive procedures including dental work. Physiotherapy is an essential part of rehabilitation and it will increase the muscle strength and patient can enjoy most activities, except running and jumping. If you wish to discuss about any specific problem, you can consult an orthopedist.
2335
people found this helpful

MS - Orthopaedics, MCH, Membership of the Royal College of Surgeons (MRCS), MBBS, FJR
Also start with quadriceps drill for which you can meet a physio. I think the doctor is talking about your cartilage not ligaments.
1
person found this helpful

MS - Orthopaedics, MCH, Membership of the Royal College of Surgeons (MRCS), MBBS, FJR
The medical term used to describe a broken wrist is wrist fracture. The fracture might be in the 10 bones, which make up the wrist or in the radius. Some fractures can be serious while others may be tiny. The serious fractures make the bone unstable and these might require surgeries to cure. Open fracture is when the bone breaks and it breaks through the skin. This might cause an infection to the wounded area.
Causes: The most basic cause of a wrist fracture is injury. Any fall on your outstretched hand and you might have to nurse a fractured wrist. This type of fracture is common among sportsmen. If you are suffering from osteoporosis, then you have a high risk of getting a wrist fracture. Traumatic accidents may also cause severe wrist fractures.
Symptoms: The symptoms of a wrist fracture can be extremely painful. The pain escalates whenever you try to move your wrist or flex it, even if you are just flexing your fingers. Sometimes your hand or arm may even become extremely numb when you fracture the wrist. The muscles in the area become tender and swell up. It is almost impossible to move the wrist after it gets fractured. The fracture causes the wrist or rather the hand to appear deformed. The area around the fracture might even get bruise and a fractured wrist also affects the blood flow in the area. You might even injure your muscles, ligaments, tendons and nerves.
Diagnosis: To confirm and check the level of severity, you are generally asked to get an X-ray done. In order to get a more detailed look at the fracture, you might have to undergo CT or MRI scans as well. Usually to treat a fracture, you will have to wear a splint and move your hand as least as possible. But keep moving you're your fingers otherwise they might get stiff. Your doctor will inform you from when you will be able to move your wrist. Until then try to keep your movements to the minimal.
2422
people found this helpful

MS - Orthopaedics, MCH, Membership of the Royal College of Surgeons (MRCS), MBBS, FJR
Stress fractures are small cracks that may appear in a bone. It occurs due to repetitive application of force in the same area. It is very common among various sports such as running, tennis and football. It may also occur due to osteoporosis as this disorder weakens the bones and allows stress fractures to occur easily.
The majority of stress fractures occur due to overuse of a specific muscle. The bones and the muscles used in a specific movement do not get time to recover, thus leading to stress fracture.
Causes: The major cause of stress fracture is change in physical activity, such as a sudden increase in exercise. The other factors that may lead to stress fracture are -
Poor conditioning: If you are starting an exercise regimen without proper preparation, then it may cause stress on the muscles. It is important that you condition your body before doing any intense activity to prevent injuries.
Bone insufficiency: Various disorders such as osteoporosis reduces bone strength and increases the likelihood of a stress fracture. If you have low bone density then you are at a higher risk of having stress fractures.
Change in surface: Change in surface like shifting from running on grass to road tends to cause more stress on the legs, thus increasing the likelihood of a fracture.
Improper form: Performing any exercise with improper form may lead to a number of injuries. It is recommended to learn the correct technique before exercising, so you may use a spotter or a trainer to guide you.
Symptoms:
The symptoms of a stress fracture are:
Pain: You may experience dull to severe pain if you have stress fractures. The severity of pain will depend on the severity of the fracture.
Swelling: Pain may be accompanied by swelling on the sides and the top of the foot.
Tenderness: Stress fractures may cause tenderness in the muscles around the affected area.
4721
people found this helpful

MS - Orthopaedics, MCH, Membership of the Royal College of Surgeons (MRCS), MBBS, FJR
Shin splints' is a condition, which is characterized by pain in the shin bone, the bone that is present in front of the leg. Shin splints tend to occur quite frequently in runners and dancers as their activities tend to stress the shin bone.
Causes: When excess force is applied to the shinbone, it may result in swelling of the muscles, causing pain and inflammation. It may also occur from stress reactions to fractures in the bone. Cracks tend to develop due to constant application of force in the bones. If the area is not well rested then these cracks will not heal and ultimately lead to a complete fracture.
Some other causes of shin splints are:
Muscle imbalance in the glutes or the thighs
Anatomical deformity such as flat foot
Not using proper form during training
Lack of flexibility
If you wear improper shoes during workouts, then it may lead to shin problems
Running downhill may lead to excessive stress on the shin leading to shin splints
Symptoms:
The symptoms of shin splints are:
You may experience swelling in the lower leg
A dull pain in the front portion of the leg
Tenderness around the shin area
Numbness around the shin area
Inflammation in the shin area
You may experience severe pain while walking
Treatment: The basic treatment for shin splints is the RICE (rest, ice, compression and elevation) protocol. It means allowing the leg to rest, applying ice packs and wearing compression bandages. It is recommended to take rest and not exert the leg beyond a certain point to limit the damage. The complications that may result from shin splints are compartment syndrome, where there is buildup of pressure in the muscle. In some cases, where the muscle tears off from the bone, a surgery may be required to treat this condition.
3197
people found this helpful
View All Feed
Near By Doctors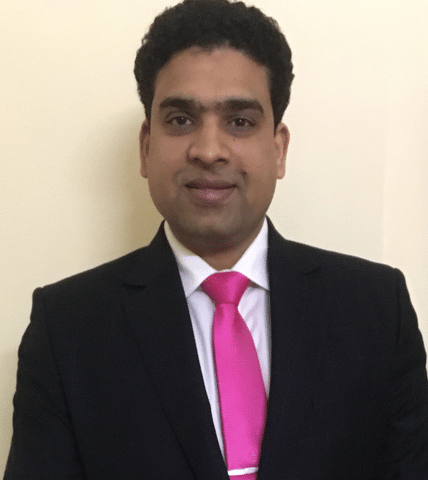 MBBS, MS - Orthopaedics, M.Ch - Orthopaedics, MRCS-Ortho
Orthopedist
Cygnus Orthocare Hospital,
Book Appointment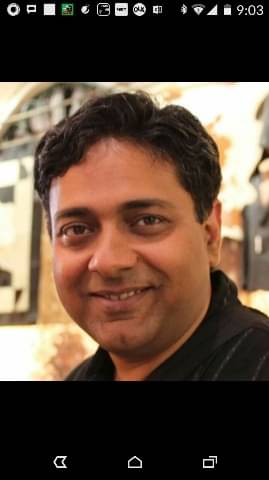 M.Ch - Orthopaedics, Fellowship in Arthroscopy & Sports Medicine, MS - Orthopaedics, MBBS
Orthopedist
Book Appointment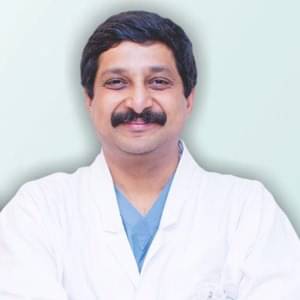 MBBS, MS - Orthopaedics, Hand Surgery Fellowship
Orthopedist
Book Appointment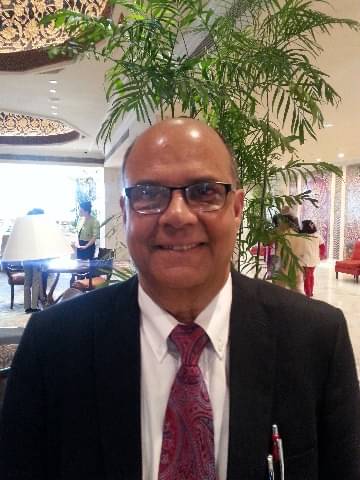 MS - Orthopaedics, Diploma In Orthopaedics (D. Ortho), MBBS
Orthopedist
Book Appointment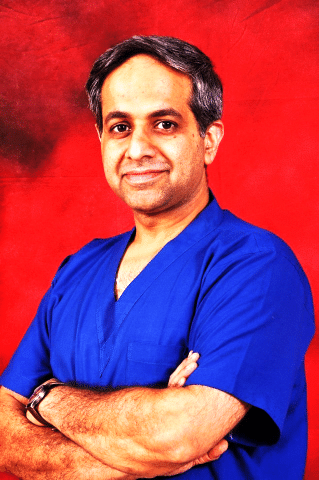 CCST(Internal Medicine), FRCS (Orth Surg), FRCS, MS - Orthopaedics, DNB Orthopedics, MBBS
Orthopedist
Book Appointment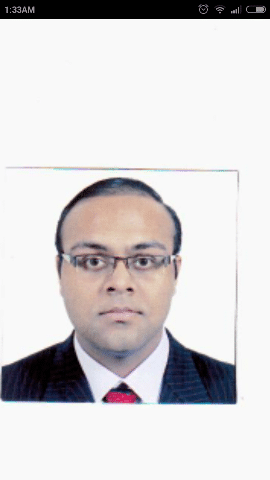 Fellow Adult Knee Reconstruction and Sports Injuries, Fellowship in Interventional Pain Practice, MS - Orthopaedics, MBBS
Orthopedist
Fortis Escorts Heart Institute & Research Centre - Okhla Road,
Book Appointment