Personal Statement
My favorite part of being a doctor is the opportunity to directly improve the health and wellbeing of my patients and to develop professional and personal relationships with them.
...more
My favorite part of being a doctor is the opportunity to directly improve the health and wellbeing of my patients and to develop professional and personal relationships with them.
More about Dr. Aastha Gupta
Dr. Aastha Gupta is a reputed gynecologist –obstetrician who currently stays in Bengali Market, Delhi. She has 6 years of experience in the field of gynecology and women's health. She is presently practising in the IVF & Fertility Center in Bengali Market, Delhi. Dr. Gupta received her MBBS degree from Maulana Azad medical college, New Delhi in 2010 and then achieved a Diploma in Obstetrics and Gynecology from University of Delhi. She qualified for the Diplomate in National Board (DNB) from the St. Stephens Hospital, New Delhi. She received her training in Assisted Reproductive Techniques from the National University, Singapore. To explore the field of the reproductive technique, she joined the Centre for Human Reproduction in New York and then Superior ART in Bangkok-Thailand. She is trained in Endoscopic Surgery which assists in fertility. In addition, she has specialised in the field of Advanced Fertility from NUH, Singapore in 2014 and Centre for Human Reproduction, New York in 2015. She says that her favorite part of being a gynecologist is the chance it gives to improve the health and wellness of her patients which enables her to contribute to the society. She is very active on various social networking sites where she regularly answers the queries of her patients and gives valuable health tips to them.
Info
Education
Advanced Infertility - Centre for human reproduction, New York - 2015
Advanced Infertility - NUH, Singapore - 2014
Diploma in Obstetrics & Gynaecology - University Of Delhi - 2013
MBBS - Maulana Azad Medical College, New Delhi - 2010
Languages spoken
English
Hindi
Professional Memberships
European Society of Human Reproduction and Embryology (ESHRE)
American society of reproductive medicine ASRM
Indian Fertility Society IFS
Location
Book Clinic Appointment with Dr. Aastha Gupta

23, Bengali Market, Opp:- Nathu's Sweet, Near Conaught Place New delhi

,

Delhi
Get Directions
Consult Online
Text Consult
Send multiple messages/attachments. Get first response within 6 hours.
7 days validity
•
₹400 online
Consult Now
Phone Consult
Schedule for your preferred date/time
15 minutes call duration
•
₹500 online
Consult Now
Video Consult
Schedule for your preferred date/time
15 minutes call duration
•
₹900 online
Consult Now
Services
Submit Feedback
Submit a review for Dr. Aastha Gupta
Your feedback matters!
Write a Review
Feed
Shared 1 year ago • Featured Tip

Advanced Infertility, Diploma in Obstetrics & Gynaecology, MBBS
Vaginitis is a vaginal disorder, which is characterized by pain, itching and inflammation. It is usually caused due to an imbalance of the bacteria in the vagina. It may also occur because of low estrogen levels after menopause.
Vaginitis is classified into four types:
Yeast Infections: These infections are caused by a fungus known as candida albicans.
Bacterial Vaginosis: This disease results from an imbalance of bacteria in the vagina.
Vaginal Atrophy: Vaginal atrophy (vaginal inflammation resulting from tissue shrinking and thinning) occurs due to low estrogen levels in the body.
Trichomoniasis: This disease is caused by a parasite and is usually transmitted through sexual intercourse.
The symptoms of this disorder are:
Itching in the vagina
Abnormal bleeding from the vagina
Intense pain while having sexual intercourse
Vaginal discharge that changes in color and amount
Intense pain while urinating
Note: The cause of the disorder depends on the type of vaginitis you have; bacterial vaginitis results from an imbalance of the bacteria in the vagina. Yeast infections result from an overgrowth of fungi in the vagina. Trichomoniasis is caused by a single celled parasite 'Trichomonas vaginalis'. If you wish to discuss about any specific problem, you can consult an IVF Specialist.
3337
people found this helpful
Shared 1 year ago • Featured Tip

Advanced Infertility, Diploma in Obstetrics & Gynaecology, MBBS
Giving birth to a baby is undoubtedly one of the most beautiful experience in a woman's life. It makes them feel complete as an individual and also strengthens their relationship with their spouse. But unfortunately, all couples cannot conceive in a natural way. But there is nothing to feel sad about as with the advancement in medical technology, one can avail the high-tech fertility treatments to fulfill their dream of holding their baby in their lap. In vitro fertilization often shortened as IVF is one of the most popular artificial reproductive techniques that help to conceive. Basically, in this process eggs and ovary are combined in the laboratory.
How is IVF helpful?
IVF has emerged as a hope for all those couples who have been trying to have a baby for years. It helps the woman to get pregnant if she is suffering from a problem associated with egg quality, ovulation, endometriosis or blockage of fallopian tube. It is also helpful in case your partner has a problem with sperm mortality or sperm count.
Side effects and risks associated with IVF Treatment: According to the current evidence, there are no serious side effects associated with in vitro fertility treatment. The medicines which are used for inducing the process of superovulation involved in IVF and other fertility treatments are also used in various other forms of fertility treatments. IVF was discovered some 30 years back. It has proven itself as one of the safest processes that come up with no long-term risk to the mother or the baby. Ovulation Hyperstimulation Syndrome happens to one percent of women out of all who opt for this treatment for conceiving a baby.
The specialists who are experienced are better at predicting that which woman is at a risk of OHSS. The expert medical professionals are trained for recognizing and managing symptoms.
This treatment might also cause potential complications to the baby like premature delivery or low birth weight, which increases the risk of birth defects or even death of the neonate. It is always recommended to consult an expert physician to get a better idea about the treatment and its associated pros and cons. If you wish to discuss about any specific problem, you can consult an IVF Specialist.
3300
people found this helpful
Shared 1 year ago • Featured Tip

Advanced Infertility, Diploma in Obstetrics & Gynaecology, MBBS
Egg freezing is a female fertility preservation method in which a woman's unfertilized eggs are stored so that can be used to conceive at a later date, when natural conception would not be likely. The eggs can be preserved for women who are not ready to have a child at the moment. This method is also used for women who are at a risk of infertility because of medical reasons like cancer.
Frozen eggs can be stored for long years without much deterioration. When a woman is ready to use the eggs, they are warmed and fertilized with the sperm. Since, the aim is embryonic development and the developed eggs are transferred into the uterus to promote fertilization making it possible for the woman to conceive.
The process of egg freezing:
The process of egg freezing involves several steps. They are:
Hormonal stimulation: Hormonal stimulation is given in the form of injections and this can be done by the patient herself. This will get the eggs ready. The injections may make the woman feel bloated up, but there are no severe side effects.
Egg collection: The eggs are collected from the ovaries via an ultrasound probe, which is inserted into the vagina. A needle is run inside the probe and passes through the vaginal walls into both the ovaries. The eggs are separated from the ovary and the patient is given general anaesthesia.
Vitrification: This process takes place in the laboratory where the eggs are frozen and is called vitrification. The eggs are rapidly frozen in a process where all fluids are extracted for prevention of ice crystal formation. After successful vitrification, the eggs can be stored for many years.
Success rate:
Egg freezing is a new procedure and it is too early to make a graph of its success rate. The age of the woman is an important factor which determines the success rate. According to a research, it has been found out that for women under the age of 35, one cycle of stimulation produces ten to twelve eggs out of which seven to nine can be used for storage. It is estimated that around 90% of the eggs would survive future warming, 50 to 80% of the eggs would successfully fertilize and 80 to 90% eggs would develop into embryos. The success rate is less in women above 35.
Female fertility preservation refers to the preservation of eggs to be used for fertilization at a later date. Egg freezing is a common fertility preservation process. Egg freezing cannot guarantee pregnancy and the birth of a healthy baby and the outcome of frozen eggs cannot be known for sure. If you wish to discuss about any specific problem, you can consult an IVF Specialist.
3333
people found this helpful
Shared 1 year ago • Featured Tip

Advanced Infertility, Diploma in Obstetrics & Gynaecology, MBBS
According to a report, more than 70 percent of the woman who are above 45 and trying for ARTs such as in vitro fertility (IVF), use a donor egg for conceiving a baby. With the advancement in the egg-freezing technology, it has become quite easy to make the use of a donor egg for fertility treatment. These days, there are a number of egg banks, sperm banks and egg donation agencies where donor eggs and embryos are collected and frozen for purchase. Some of the recognized fertility centres have also started their own egg and embryo banks for the convenience of the patients.
Who is eligible to go for fertility treatment with donor embryos and eggs?
Well, IVF treatment using a donor egg or embryo is a safe option for all those women who are above 40 years of age and are unable to conceive through their own egg. It is quite helpful for them in conceiving and delivering a baby of their own. Donor embryo is a wonderful option for all those couples in which both the partners are having fertility problem or have faced multiple miscarriages.
There are numerous reasons why someone might need an IVF treatment using donor eggs and sperm. Premature menopause, producing poor-quality eggs, risks of genetic disorder and absence of ovaries are some of the issues where a doctor recommends going for an IVF treatment using a donor.
How are recipients and donors matched?
It is important that the person who is donating the egg is under 36 years and has children. A donor should be healthy and fit. Physical characteristics, such as eye color, height, build, complexion, blood group and race are also matched before using an egg. According to the instruction from HFEA, the doctor is not allowed to share additional information about the donor before the matching. The donor needs to undergo a health screening process under the supervision of IVF experts. Once the clinic or agency finds a suitable donor match, the next step is to provide professional counseling on the ethical, medical and emotional impact of the donation.
Lastly, the most crucial step is to make the process legal. It involves a lawyer who draws a contract between the donor and the recipient that defines financial obligations, parental rights and future contacts. Different states have different laws, but a donor usually signs their rights to the child. It is wise to follow the legal process properly in order to avoid any future issues. A legally binding contract is of great help, especially when the donor wants to stay in touch after the child is born. If you wish to discuss about any specific problem, you can consult an IVF Specialist.
3093
people found this helpful
Shared 1 year ago • Featured Tip

Advanced Infertility, Diploma in Obstetrics & Gynaecology, MBBS
Surrogacy is a boon for couples who cannot conceive naturally or give birth to a child. Surrogacy is a process in which a woman's unfertilized eggs are implanted into the uterus of another woman who is called the surrogate mother. The egg is fertilized in the surrogate mother's uterus with the biological father's sperm. The surrogate mother lets the child develop in her womb and gives birth. Although, there are various medical treatments available, but not all of them have a high success rate.
The two primary methods of surrogacy are:
Traditional surrogacy: In this process, the surrogate mother is artificially inseminated with the sperm, which belongs to the biological father of the baby. The sperm gets implanted into the surrogate mother's uterus and the child develops in her womb.
Gestational surrogacy: For women who want to have a biological child in spite of being incapable of pregnancy, the gestational surrogacy method is used. During the process, in-vitro fertilization is undertaken and the eggs from the woman who wants to become a biological mother are harvested. The eggs, along with the sperm from the biological father are implanted into the uterus of a surrogate mother, who will carry the embryo and will give birth to the child.
Process involved in surrogacy:
Here are the several processes and procedures, which need to be undertaken, after you have chosen a surrogate mother for carrying your child.
Medical testing: After a surrogate mother is chosen, the woman goes through several health checkups, medical and psychological tests to ensure that she gives birth to a healthy child.
Legal agreements: There are several legal considerations that have to be addressed for a surrogacy. All the legal requirements regarding the surrogacy should be written down. Some issues include both the surrogate mother and the biological parents. A financial contract must be presented as well, which will reimburse the medical expenses and requirements of the surrogate mother.
Medical process: The medical processes required for surrogacy include in-vitro fertilization and the transfer of the eggs, which are done in a clinic under the supervision of a reproductive endocrinologist. The eggs are transferred to the uterus of the surrogate, where fertilization takes place after combining it with the sperms of the biological father.
Pregnancy and birth: After successful fertilization, the surrogate mother gets pregnant. Proper care and precautions should be taken by her to ensure a successful birth. Finally, the surrogate mother gives birth to a child, who belongs to the biological parents.
This method of having a child has become very popular in the recent times. It is a great blessing for people who cannot conceive due to medical conditions or otherwise. If you wish to discuss about any specific problem, you can consult an IVF Specialist.
3304
people found this helpful
Shared 1 year ago • Featured Tip

Advanced Infertility, Diploma in Obstetrics & Gynaecology, MBBS
IVF or In vitro fertilization is a form of fertility treatment where the sperm and egg is combined, in a laboratory. IVF is one of the most common fertility treatment procedures, which involves high technology and are undertaken by many couples all over the world. If you have ovulation problems or problems with the quality of egg and blocked fallopian tubes or in case your male partner has low sperm count or high mortality, you can undertake IVF to become pregnant.
The process of IVF involves the following steps and methods:
Ovarian stimulation: Before your menstrual cycle begins, you should take a gonadotrophin. This is a fertility drug which will stimulate your ovaries for development of multiple, mature eggs for fertilization process. Taking synthetic hormones like cetrorelix and leuprolide also help in ovaries stimulation.
Development of follicle: You must visit your doctor frequently while having the medicines for a checkup of your blood hormone levels. Getting an ultrasound done for regularly measuring your ovaries is also very important. This will allow your doctor to monitor the development of follicles.
Trigger shot: You will be given a trigger shot injection after the follicles are ready. This injection causes full maturation of the eggs and makes them ready to get fertilized. The eggs can be triggered after 36 hours of trigger shots.
Gathering of the eggs: You will be given an anesthetic by the doctor and an ultrasound probe will be inserted through your vagina for observing the ovaries and follicles. A thin needle is inserted through the vaginal wall and the eggs are removed from the follicles.
Fertilization: Your eggs will be observed once more before being combined with your partner's sperm and being incubated overnight. Fertilization occurs during this time and abnormal eggs are not fertilized. Three days after the eggs are retrieved, some of the successfully fertilized eggs turn into embryos made up of six to ten cells. After five days, some of these embryos become blastocysts made of fluid-filled cavities and tissue, which begin to develop and separate into the baby and the placenta.
The most viable embryos are selected to be placed in your uterus. The doctor places one to five embryos in your uterus by the insertion of a thin tube or catheter through the cervix. The embryo implants in the walls of the uterus and slowly develops into a baby. The chances of pregnancy are higher in case of multiple embryos.
IVF is a successful and quite a common fertilization process. It is an old procedure used and has been in use for a very long time. The track record of IVF is impressive and more improved techniques are being developed every day. If you wish to discuss about any specific problem, you can consult an IVF Specialist.
3058
people found this helpful
Shared 1 year ago • Featured Tip

Advanced Infertility, Diploma in Obstetrics & Gynaecology, MBBS
Like most things in life, the uterus also has both good and bad sides to it. It is a symbol of womanhood and also carries the developing baby. The bad side is that it brings with it (and its appendages) many problems including dysfunctional uterine bleeding, endometriosis, fibroids, pelvic inflammatory disease, uterovaginal prolapse, adenomyosis, a pelvic pain of unknown origin, cancer of the uterine cavity and other obstetric complications.
Hysterectomy is one of the most commonly performed procedures and ensures complete relief from these symptoms. There are however, multiple procedures, which can be used to manage these conditions without having to resort to removal of the uterus. This can help in preventing complications from hysterectomy including prolonged recovery, infertility in women of childbearing age and loss of womanhood.
Read on to know some of the emerging conservative alternatives to hysterectomy:
Myomectomy: Where there are fibroids, which are in the smooth muscles of the uterus and show symptoms like pain and discomfort. In these, it is advisable to go for a myomectomy. This removes only the fibroid, leaving the uterus in place. It can be done in one of the 3 ways traditional surgical process through an incision; laparoscopically through minute incisions; and then through vagina. In all these, only the fibroid is removed and sent for biopsy to confirm it is benign. It is less invasive, requires less recovery time and helps retain the uterus.
Uterine endometrial ablation: In cases of dysfunctional uterine bleeding or menorrhagia with no fibroids, the lining of the uterus could require removal. In these women, thermal balloon ablation, cryoablation, and radiofrequency ablation can be used. A small amount of extreme heat or cold or radio frequency waves are used to remove the uterine lining, thereby managing symptoms.
Uterine artery embolization: In women with fibroids, the feeding arteries could be cauterised to ensure blood supply is stopped so that fibroid growth is stopped. With very promising success rates, this is gaining popularity as a conservative method.
Laparoscopy and endometriosis excision: In endometriosis, where the uterine tissue is growing in areas outside the uterus, it could be removed laparoscopically after identifying the area of growth on ultrasound and laparoscopy.
Vaginal pessary: In women with uterine prolapse, the uterus drops from its normal position, pushing against the vaginal walls. This can be due to vaginal childbirth, age, smoking and obesity. Vaginal pessary is where a removable device is placed into the vagina to prevent it from falling down. It is a temporary solution, but very useful in holding the uterus in place and relieve symptoms partially or completely.
In all these, medical management (painkillers and hormone replacement), stress and weight management, quitting smoking, reducing alcohol are also essential. If you wish to discuss about any specific problem, you can consult a doctor and ask a free question.
3816
people found this helpful
Near By Doctors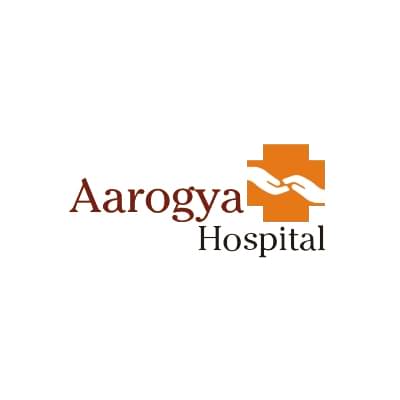 MBBS Bachelor of Medicine and Bachelor of Surgery, MD - Acupuncture , Membership of American Society for Gastrointestinal Endoscopy (MASGE)
IVF Specialist
Arogya Hospital Chitra Vihar,
Book Appointment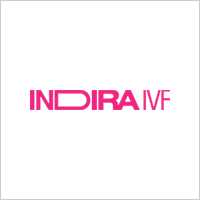 MBBS Bachelor of Medicine and Bachelor of Surgery
IVF Specialist
Indira IVF - Lajpat Nagar,
Book Appointment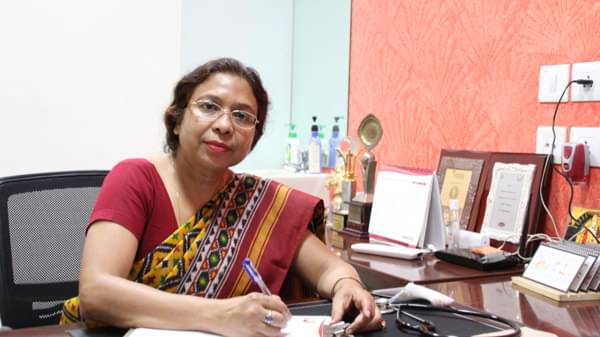 M.Sc, MD, MBBS
IVF Specialist
Dynamic Fertility and IVF Centre,
Book Appointment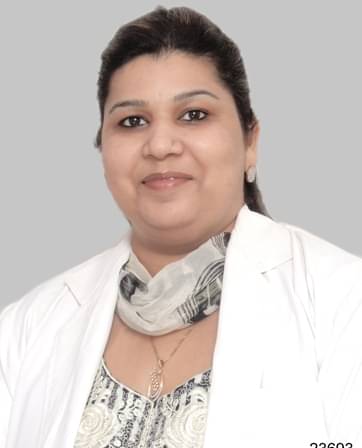 MBBS, DNB - Obs & Gynae, Diploma In Reproductive Medicine (Germany), Fellowship In Laparoscopy, Fellowship in Reproductive Medicine & ART, Hysteroscopy advanced traraining training
IVF Specialist
Max Multi Speciality Centre,
Book Appointment
MBBS, MD - Obstetrtics & Gynaecology, Certified IVF Specialist
IVF Specialist
Book Appointment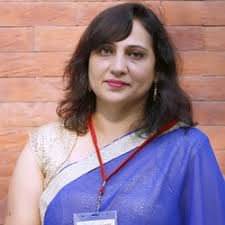 MBBS Bachelor of Medicine and Bachelor of Surgery, DNB - Obstetrics & Gynecology, DGO
IVF Specialist
Book Appointment