About
We will always attempt to answer your questions thoroughly, so that you never have to worry needlessly, and we will explain complicated things clearly and simply.
...more
We will always attempt to answer your questions thoroughly, so that you never have to worry needlessly, and we will explain complicated things clearly and simply.
More about Vision Clinic
Vision Clinic is known for housing experienced Ophthalmologists. Dr. Deepa Kapoor, a well-reputed Ophthalmologist, practices in Delhi. Visit this medical health centre for Ophthalmologists recommended by 48 patients.
Timings
MON-FRI
04:00 PM - 07:30 PM
12:00 PM - 02:00 PM
Location
N-15, Basement, Near Kotak Mahindra & HDFC Bank, Kalkaji, Delhi
Kalkaji
Delhi,
Delhi
-
110019

Get Directions
Photos (9)






View All Photos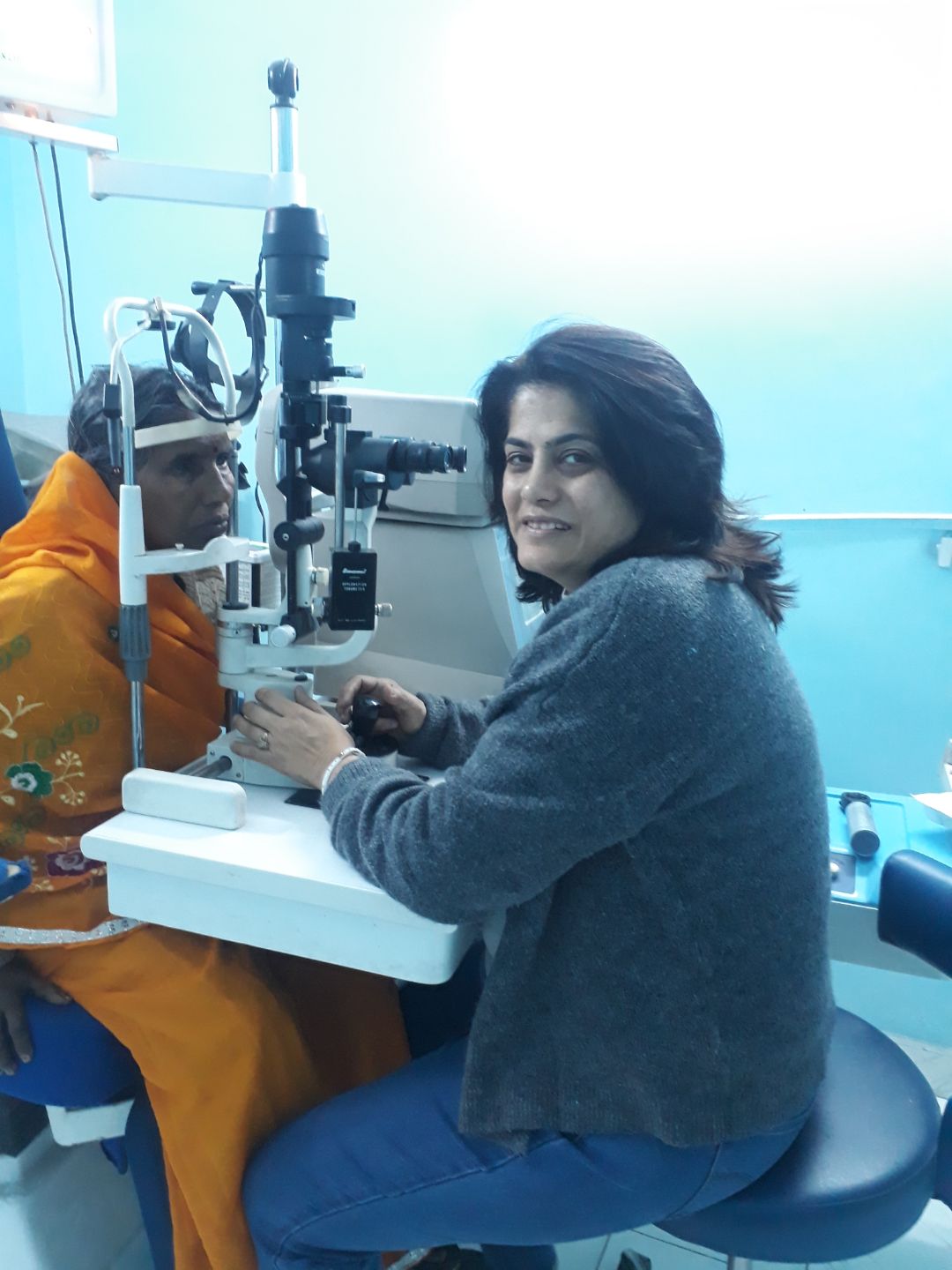 MBBS Bachelor of Medicine and Bachelor of Surgery, MS - Ophthalmology
Ophthalmologist
Book appointment and get ₹125 LybrateCash (Lybrate Wallet) after your visit
₹250 online
04:00 PM - 07:30 PM
12:00 PM - 02:00 PM
Health Packages
360 Days validity
•
Medicines included
₹3000
7 Days validity
•
Medicines included
₹50000
15 Days validity
•
Medicines included
₹10000
1 Days validity
•
Medicines included
₹30000
Services
Submit Feedback
Submit a review for Vision Clinic
Your feedback matters!
Write a Review
Patient Review Highlights
"knowledgeable"
1 review
"Very helpful"
8 reviews
Reviews
Fatma Zarrin
Dec 7, 2018
Nice
Feed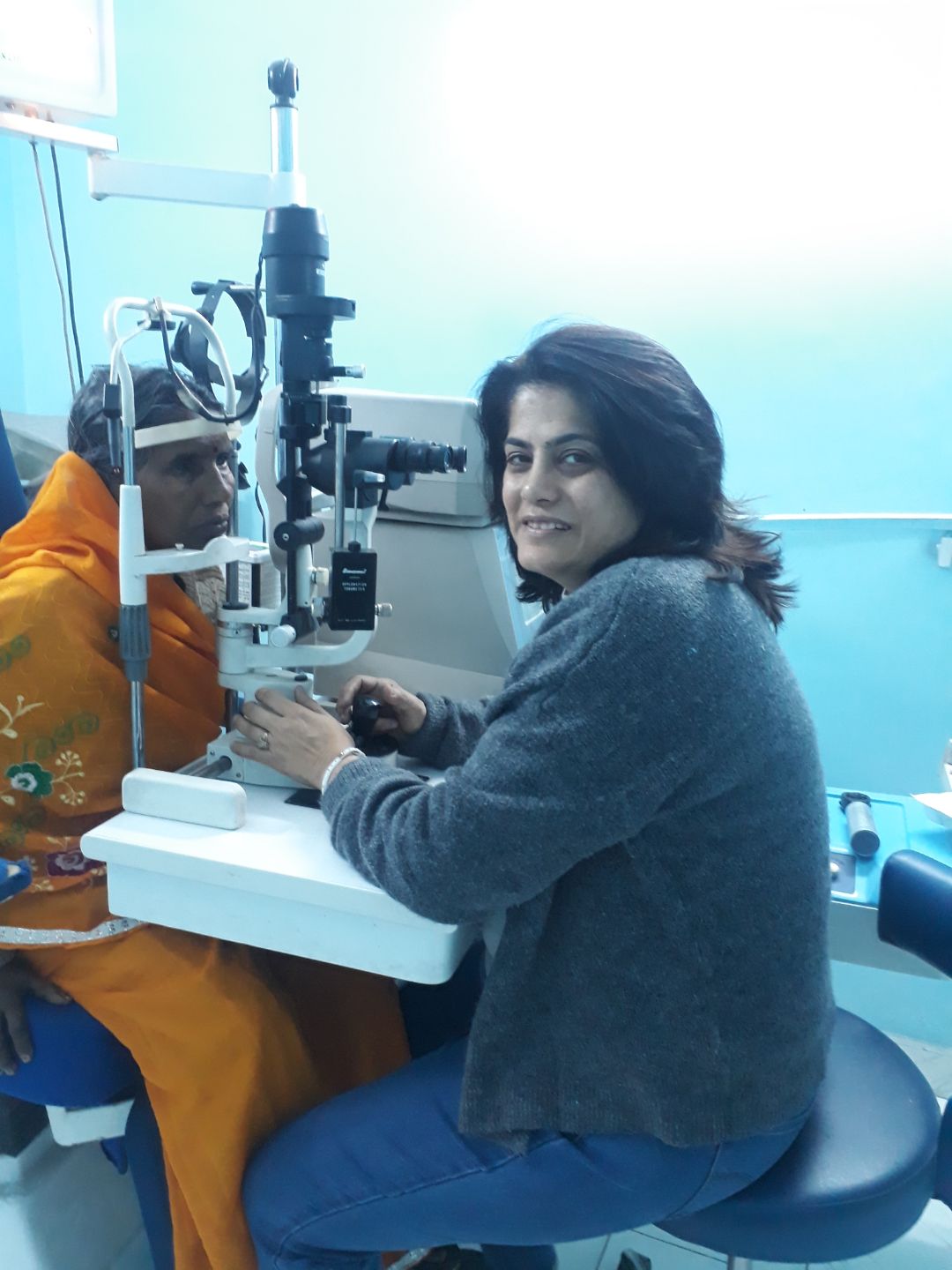 MBBS Bachelor of Medicine and Bachelor of Surgery, MS - Ophthalmology
Eye twitching, tics in the eyelids and spasms in the eye are pretty common. In case of eye twitching, usually the lower eyelid becomes involved. The upper eyelid may also twitch in certain cases. Twitches are not permanent in nature, and they leave after some time. In some cases, eye twitching may last for long durations of time such as weeks or months.
Eye twitching is not a critical medical condition. It is a temporary prickling and irritation in the eyes, which ceases after some time. Common twitching of the eyes is not related to any neurological disorder.
Here are some reasons which cause eye twitches-
1. Stress- Every individual goes through some amount of stress, and the body reacts differently in different people as a result of stress. An eye twitch may be caused due to stress, especially related to strain in the eyes.
In order to reduce stress you should practice yoga, meditation, perform breathing exercises and take a break. Reducing the stress would also cease the twitching in the eyes.
2. Tiredness- Eye twitching can appear when you are fatigued or very tired. Lack of proper sleep makes your body tired, and this might trigger eye twitching.
You should improve upon your sleeping hours and sleep more.
3. Eye strain- Vision problems and any issue related to the eyes can cause stress, which may result in constant twitching in your eyes. Whenever too much stress is imposed upon your eyes, they tend to react and twitching occurs. Any problem would make the eyes put in more effort, which results in strain.
You should have an eye check up if you experience an eye strain accompanied by twitching sensation in your eyes.
People who use computers, laptops, tablets and smartphones for a profuse period of time experience pain and twitching in the eyes. There is a 20-20-20 rule to be followed while using such devices, which reduces eye strain and reduces itching or twitching. You can also avail special eyeglasses for people who spend a lot of time on computers.
4. Caffeine- Intake of an excess amount of caffeine leads to eye twitching. Cut down your doses of coffee, tea, dark chocolates and soft drinks in case of eye twitching and you may observe an easing in the twitching.
5. Alcohol- Alcohol also leads to eye twitching so you must abstain from alcohol in case you are having twitching in the eyes.
6. Dry eyes- This disorder develops in people who have crossed the age of 50. People who use computers a lot also develop dry eyes, which leads to eye twitching.
Our eyes twitch because of a lot of reasons. You should know the facts right and avoid situations that lead to eye twitching.
1
person found this helpful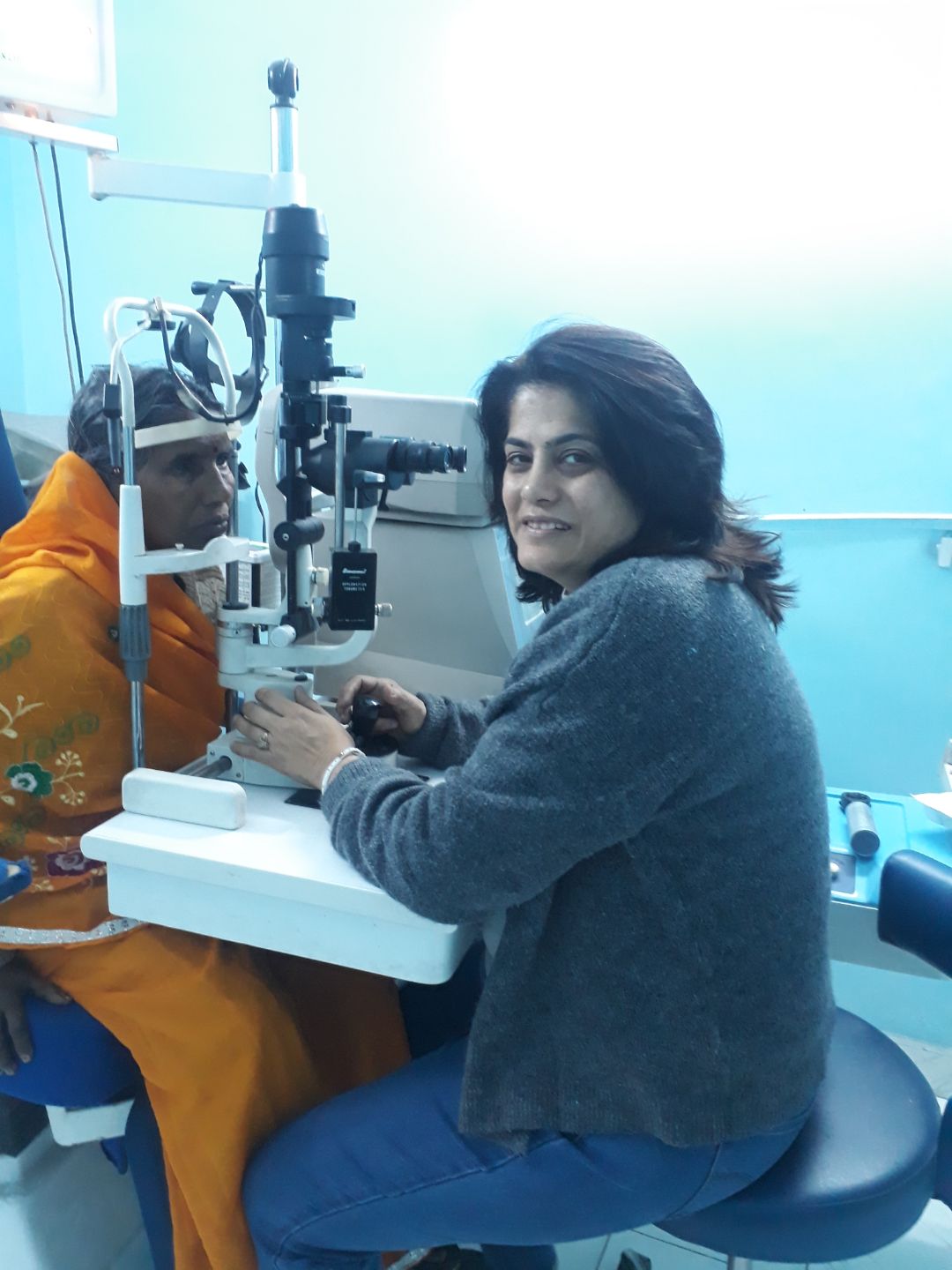 MBBS Bachelor of Medicine and Bachelor of Surgery, MS - Ophthalmology
Cataract can be defined as the clouding of the natural lenses in the eyes. This is caused by the clumping of protein in the eye lens. Cataract is a common eye disorder and the leading cause of loss of vision in people who are past their fortieth birthday. Cataract can occur in one or both eyes. When diagnosed properly, cataract can be treated with surgery to prevent blindness.
Depending on where and how they develop, there are many types of cataract. The most common amongst these are:
1. Subcapsular cataract- These occur at the back of the eye lens. Diabetic patients are very susceptible to this kind of cataract.
2. Nuclear cataract- Yellowish-brown cataract that form in the center of the lens are called nuclear cataract. This is usually seen in cataract caused by ageing.
3. Cortical cataract- Cataract in the lens cortex are known as cortical cataract. These are wedge shaped and whitish in color. Spokes protruding out of these opaque wedges can be seen moving towards the center of the eye.
4. Congenital cataract- Though they are not common, babies can also have cataract. Cataract formed at birth or within the first year of a baby's birth are known as congenital cataract.
5. Secondary cataract- Cataract is one of the known side effects of diabetes and glaucoma. Some steroids and medicines are also linked to cataract.
6. Traumatic cataract- If your vision becomes cloudy years after an eye injury, it could be a traumatic cataract. It can take several years for this to happen.
7. Radiation cataract- Exposure to radiation can also lead to cataract. This is seen sometimes in patients who have undergone radiation therapy to fight diseases like cancer.
Though the type of cataract might differ from person to person, the symptoms are usually the same. Some of the common symptoms of cataract are:
1. Blurred vision
2. Reduced night vision
3. Increased sensitivity to light and glare
4. Seeing halos around lights
5. Colors appearing faded
6. Double vision

A reading test is the first step towards diagnosing cataracts. This is followed by tests to measure the eye pressure. Your doctor will also need to dilate the pupil to check the condition of the optic nerves and retina.
Surgery is the safest way to remove a cataract. Surgery is usually recommended when cataract begin inhibiting your daily life such as preventing you from driving, interfering with reading etc.
In most cases, this can be done as an outpatient procedure. The earlier it is diagnosed, the easier it is to treat. Hence, if you notice any of the symptoms mentioned above, get your eyes checked at once. The surgery is a day-care surgery only, so a person can go home the same day.
2493
people found this helpful
Amblyopia or Lazy eye is the eye condition in which vision is reduced and cannot be corrected with glasses or contact lenses. All the images seen by the amblyopic eye are not fully acknowledged by the brain. It always affects only one eye, but may be accompanied with reduction of vision in both eyes. It can cause loss of vision, including loss of depth perception and two-eyed 3D vision. It's treatment can yield improvements at any age, but early detection can offer the best chances for a cure. Recent research has proven that lazy eye treatment can be successful in older children and adults. Comprehensive vision examinations are required for infants, toddlers, and pre-school children for the detection of lazy eye or amblyopia.

When the brain parts related with visual processing do not function properly, problems arise with such visual functions as the perception of movement, depth perception and fine detail (acuity, clear eyesight and sharp vision). Amblyopia is the most prevalent neurological defect of vision in children and adults resulting from developmental problems in the brain. Any interference with clear vision in either eye during the first six years or 'critical' period of visual and brain development can cause a lazy eye.

Constant strabismus or the constant turn of one eye in any direction, be it inward turn or crossed eye is one of common causes of amblyopia. The differences in vision or it's prescription between the two eyes leads to refractive amblyopia. Sometimes congenital disorders or a physical blockage of an eye due to trauma, drooping lids, cataract or a blocked tear duct can also lead to amblyopia. Many parents and children are not aware of any symptoms, as amblyopia usually occurs in one eye only and a lazy eye condition can exist without a noticeable eye turn. The visual acuity tests in addition to the 20/20 eye test charts and eye examination with cycloplegic drops by ophthalmologists are necessary to detect lazy eye.

Vision therapy for the eyes and brain is a highly effective non-surgical treatment for lazy eye.
It is a progressive program of vision exercises customized to fit the visual needs of each patient.
It is conducted at the clinic and occasionally supplemented with exercises to be done at home or workplace.
It improve visual comfort, ease, and efficiency and change how a patient processes or interprets visual information. When considering treatment options, it is important to understand that lazy eye results from neurological deficit or problems in the brain and
surgery
for lazy eye is performed on the muscles on the outside of the eye. Most of the cases, lazy eye surgery provides cosmetic benefits and does not improve the patient's vision, hence options for vision improvement should be exhausted before
eye muscle surgery
is considered.
2651
people found this helpful
Eye exercises might not necessarily improve eyesight but they help in preventing eye problems and maintaining the correct eyesight level. Eye exercises are usually designed to provide strength to eye muscles, while improving focus, allowing flexible eye movements and helping stimulate the vision centre of the brain.
Palming: This exercise is also very simple to perform. All you have to do is cover your eyes with your palms. Once you have done this, just wait and see that there are no bright flashes of light. If you see that there is a bright flash of light, just wait till they go. This is used primarily to distress the eyes.
Flexing: This is simply rotating your eyes in circles. Roll your eyes in the clockwise direction for one minute and then roll your eyes in the anticlockwise direction for one minute.
Blinking: Your eyes get strained due to long hours of sitting at the computer or television and you tend to blink less. Whenever you blink, your eyes stay in darkness for a few microseconds that help to keep the eyes fresh, while reducing eye strain.
Stretching: This is the most common and also one of the easiest to do. It requires you to just look up, hold for two seconds, look down, hold for two seconds and then repeat this procedure for each corner of your eye, which means top-left, top-right, bottom-left and bottom-right corners.
Near and far focusing: This exercise helps in strengthening the eye muscles and improves the vision of your eyes.
It involves the following steps:
Either sit or stand in a comfortable position for 2-3 minutes
Bring your thumb about 10 inches in front of your eyes and try to focus on it
Now try focusing on an object that is about 10-20 feet in front of your eyes
Try switching between focusing on the other object and your thumb on each deep breath
2663
people found this helpful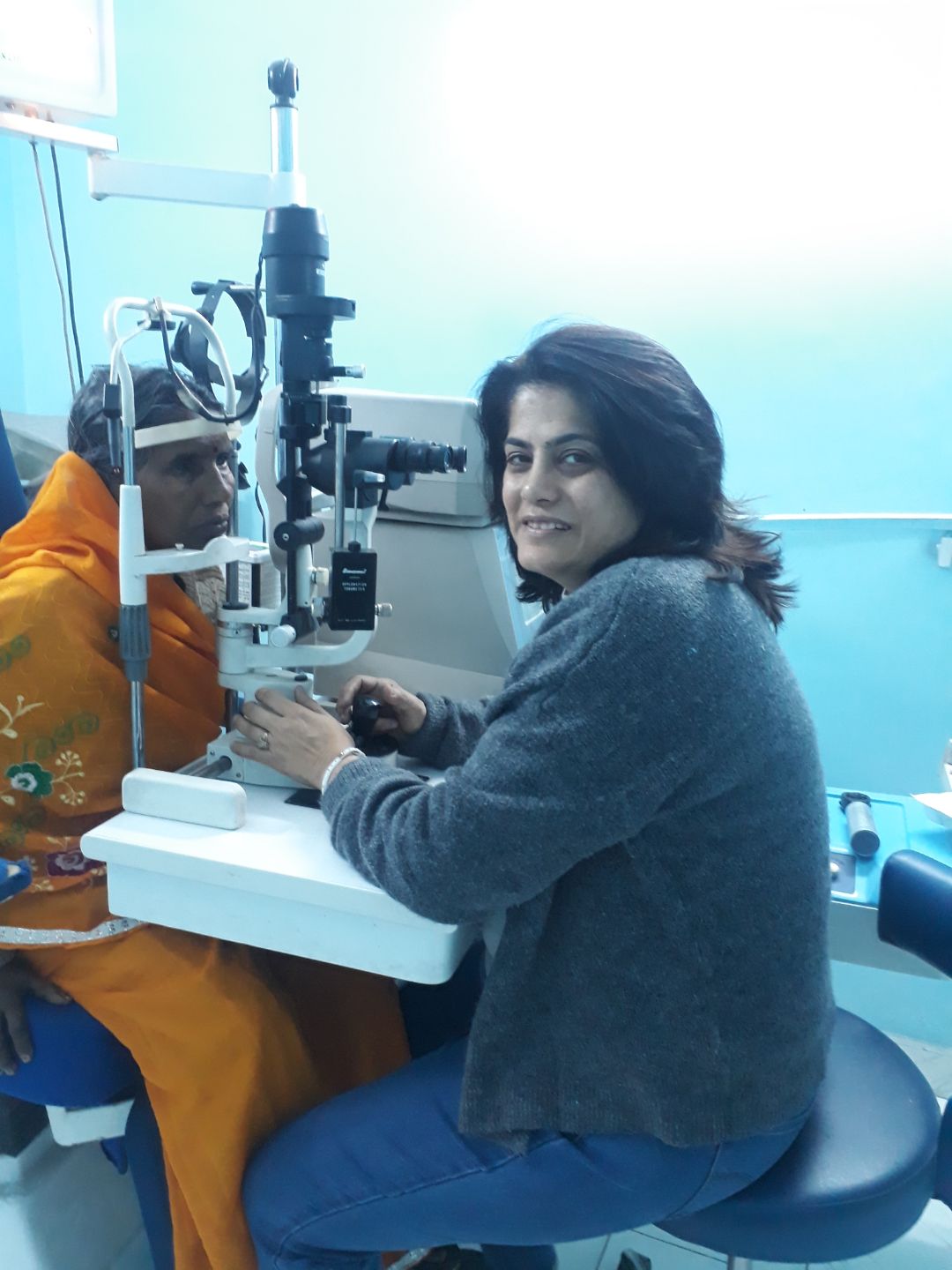 MBBS Bachelor of Medicine and Bachelor of Surgery, MS - Ophthalmology
Eyes are the most important part of our lives. There are various branches of medicine, which treat different aspects of the eye. Chief among them are:
Ophthalmology
Optometry
Ophthalmology deals with the structure, physiology and diseases of the eye. On the other hand, optometry is a vision care science, which involves the treatment and rectification of the visual system. Specialists emerging from these two schools of medicines are called Ophthalmologists and optometrists respectively. Though, they both deal with the corrective measures and examination of healthy eyes, there are crucial differences between them.
Some of those differences are listed below:
Meaning: A specialist in surgical and medical eye problems, who performs operations in the eye is called an Ophthalmologist. On the other hand, an Optometrist is a specialist who has a degree in Doctor of Optometry (OD). He is not a doctor but a trained individual.
Area of Specialization: Both these specialists have different areas of specialization. An Ophthalmologist specializes in only vision and eye care. He/she has the necessary training to perform operations on the eye. On the other hand, an Optometrist is not a doctor, but a specialist who is involved in diagnosis, management and treatment of vision changes. He/she has the license to perform eye exams and tests and can prescribe corrective lenses.
Training: Both the specialists differ vastly in their training. An Ophthalmologist is trained to treat all eye problems and is equipped to perform operations. He/she undergoes four years of medical school and one year of internship in any hospital. Optometrists on the other hand, after three or more years in college have to undergo four years of training before receiving a doctor of Optometrist. (OD).
3787
people found this helpful
contact lenses are used as an alternative remedy for refractive error of eyes. contact lenses are not damaging to the eyes if used carefully
7
people found this helpful
Near By Clinics