About
We are dedicated to providing you with the personalized, quality health care that you deserve.
...more
We are dedicated to providing you with the personalized, quality health care that you deserve.
More about Sir Ganga Ram Hospital
Sir Ganga Ram Hospital is known for housing experienced Radiologists. Dr. Ajit Yadav, a well-reputed Radiologist, practices in Delhi. Visit this medical health centre for Radiologists recommended by 67 patients.
Timings
Location
Room no 023 Sir Ganga ram hospital
Ganga Ram Hospital
Delhi,
Delhi
-
110060

Get Directions
Doctor in Sir Ganga Ram Hospital

MBBS, DNB,fellowship IR
Radiologist
Services
Submit Feedback
Submit a review for Sir Ganga Ram Hospital
Your feedback matters!
Write a Review
Feed
Nothing posted by this doctor yet. Here are some posts by similar doctors.
Shared 4 days ago • Featured Tip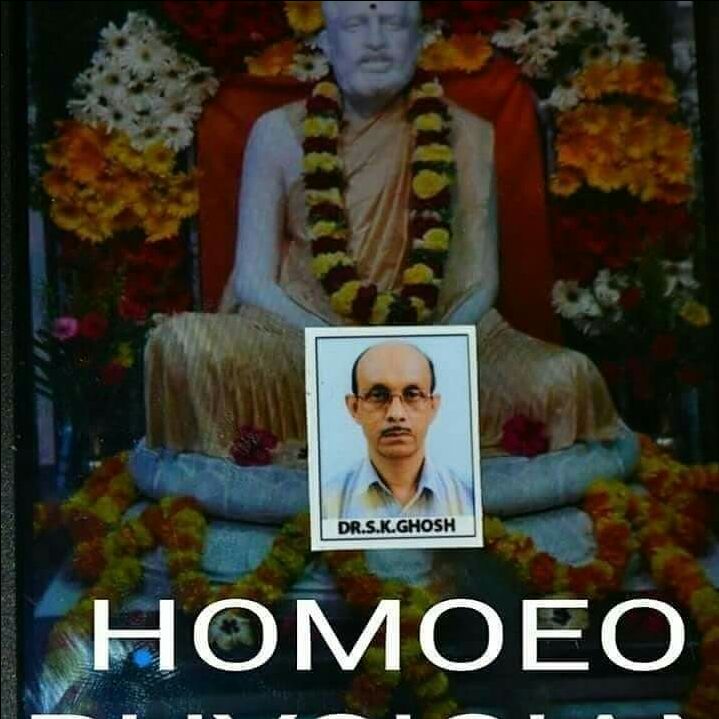 MD - Bio-Chemistry, MF Homeo (London), DHMS (Diploma in Homeopathic Medicine and Surgery), BHMS
Why and when to do liver cancer test?
The liver is a pyramid-shaped organ in our body that lies just below the right lung. It is the largest organ inside the human body. This vital organ is divided into right and left lobes and performs a number of functions. It makes bile necessary to digest fat, makes various proteins used by the body for a number of other purposes, breaks down toxic materials in the blood that are later removed by the body as waste, helps in blood clotting and stores certain nutrients absorbed from the intestine. Thus liver is primary to the healthy functioning of the human body. Liver cancer test in India when cancerous cells form in the liver, it is known as liver cancer. Primary liver cancer is cancer that starts in the liver tissue; whereas cancer that starts in some other site and spreads to the liver is classified as the secondary liver cancer. Varied methods & techniques are available to treat liver cancer.

Diagnosis: After examining your health and learning about family history, your doctor may tell you to go for one or more of the following tests for diagnosing liver cancer:
Liver biopsy: Liver biopsy is done in order to remove a tissue sample from the suspected site in the liver. This tissue sample is analyzed under the microscope to confirm the presence of cancerous cells. Biopsy of liver laparoscopic biopsy, needle biopsy, and surgical biopsy are the different types of biopsies done.
Blood tests: You may need to perform some blood tests like liver function tests (LFTs). Besides these, if a suspicion of liver cancer arises, doctors check the level of alphafetoprotein (AFP) in the blood. The level of AFP is usually found higher in people with primary level cancer; although there are cases of people with liver cancer having normal levels of AFP. Again the ratio of des-gamma-carboxy prothrombin is also checked.
Ultrasound: Imaging tests are done to find suspicious sites that may be cancerous and also to know whether cancer has spread. Ultrasound uses sound waves to create an image on a video screen. This test can show tumors in the liver and these tumors are later tested for cancer if required.
Computed tomography (scan): During a ct scan for diagnosing liver tumors, cross-sectional images of the abdomen are taken. Information regarding the shape, size, and location of the tumors in the liver or nearby blood vessels can be known which help the doctors plan certain treatments. Sometimes some contrast material may be used that aims to outline the intestine in order to avoid confusion regarding tumors. You may be given oral contrast or intravenous (iv) contrast.
Magnetic resonance imaging (MRI): The difference between ct scan and MRI is that the latter uses radio waves and strong magnets instead of x-rays used by the former. Through waves and magnetic rays, certain images of the inside of the liver are taken. Your doctor can provide you contrast material if needed.
Angiography: During an angiography, a contrast dye is injected into the bloodstream to know about the arteries supplying blood to a liver. This test is used for both surgical and non-surgical purposes.
Symptoms:
Liver cancer does not have any symptoms, of its own. However, the tumor causes some symptoms and these symptoms appear in the later stages of cancer. Sometimes these symptoms may show up in the early stages also. The common symptoms are mentioned below:
Loss of appetite
Vomiting
Abdominal pain
Unexplained weight loss
Fever, yellowing of the skin and eyes (due to jaundice)
Itching
Feeling full while eating
Wasting (cachexia)
Increased swelling of the belly and feet
Feeling of a mass under the ribs on the right side
Symptoms of liver cancer sometimes some tumors in the liver build hormones that influence other organs. These hormones may cause certain signs like low blood sugar levels, high cholesterols levels, enlarged breasts, high counts of red blood cells and high levels of calcium in the blood. If you have any of the symptoms at any stage of your life, you must consult your doctor right away to avoid unnecessary complications.

Stages:
The stages of liver cancer tell the doctor how far cancer has spread. Once the stage is determined, individualized treatment plans can be designed. There are different staging systems for this cancer, but all doctors across the globe do not follow the same system. The American joint committee on cancer (ajcc) is the commonly accepted method for staging liver cancer. According to this system, the stages can be evaluated on the basis of three main factors like:
Tumor (t): It stands for the size and number of the original tumor.
Lymph node (n): It describes if there is any cancer present in the nearby lymph nodes.
Metastasis (m): It indicates whether cancer has spread to other parts of the body like lungs, bones etc.
Besides these, the letter x and a number (0-4) are also assigned to these factors. For instance, t1, t2, t3 and so on; a higher number refers to increasing severity. And the letter x indicates that no information could be gathered. Liver-cancer-stages-medifee

Usually, the size and number of the tumor (s) and whether cancer has spread to blood vessels or lymph nodes are the important criteria for staging liver cancer. Here a brief description of the 4 stages of liver cancer is described:

Stage 1: In stage 1, there is only one tumor and there is no growth of cancerous cells in the blood vessels, any other organs of the body or lymph nodes.

Stage 2: In this stage, there is a single tumor and it has started growing into the blood vessels. Again there may also be more than one tumor which is less than 5cm and have not grown into the blood vessels. In either of the case, cancer may be described to be in stage 2.

Stage 3: In this stage, 3 things can happen. Stage 3a refers to more than a single tumor and at least one of them is larger than 5 cm. But the cancerous cells have not grown in the lymph nodes or any other part of the body. Stage 3b refers to cancer that has grown either into the portal vein or hepatic vein. Again, there is no growth of cancerous cells in any part of the body or lymph nodes. Stage 3c describes the stage where cancer has spread into organs of the body that are close to the liver, like pancreas but not to lymph nodes or any distant organs.

Stage 4: Stage 4a refers to the phase where there can be more than one tumor of any size in the liver. Also, the cancerous cells may have spread to other organs around the liver and also blood vessels. Cancer has spread to lymph nodes but not to other body parts. Stage 4b is the phase when cancer has spread to another part of the body. The tumor is any size and may be more than one. It may have spread to the blood vessels and other organs around the liver. There may or may not be any presence of cancerous cells into the lymph nodes.

Doctors may follow any of the two staging criteria mentioned above or even go for some other staging processes.
1
person found this helpful
Asked for male, 54 years old from Patna

Chiropractic Mobilization will help. Do the cat/cow stretch. Get on all fours, with your arms straight and your hands directly under your shoulders; your knees hip-width apart.
Shared 6 days ago • Featured Tip

MD - Obstetrics & Gynaecology, Diploma In Endopelvic Surgery, FICS
While you cannot cure breast diseases, family history and maturing, but there are some hazards or risks that you can control. Keeping in mind the fact that there is no certain approach to forestall breast cancer, there are things you can do that may bring down the hazard. Here are five approaches to ensure your breast's well-being:
Watch your weight: Being overweight or hefty expands breast cancer chances. This is particularly true after menopause and for women who have put on weight as grown-ups. After menopause, the vast majority of your estrogen originates from fat tissue. Having more fat tissue can heighten your chances of getting breast cancer by raising the estrogen levels. Additionally, women who are overweight have a tendency to have more elevated amounts of insulin, than other hormones. Higher insulin levels have been associated with a few tumors, including breast cancer.
Exercise routinely: Many reviews have found that exercise is the sign of having a healthy breast. Studies show that one to two hours of energetic walking each week, lessened a woman's cancer risk by eighteen percent. Walking ten hours seven days decreased the hazard all the more.
Constrain liquor: Women who have two to five mixed beverages every day have a higher danger of breast cancer than women who have just one drink a day or none . As much as three to six glasses of wine seven days have been found to somewhat increase breast cancer chances. It is not clear how or why liquor raises the hazard. In any case, constraining liquor is particularly essential for women who have other hazard variables for breast cancer, like, breast cancer running in their families.
Restrain time spent sitting: Research has shown that sitting time, regardless of how much exercise you get when you are not sitting, increases the probability of growing cancer, particularly for women. Women who sit six hours or more a day outside of work have a ten percent more serious risk for breast cancer compared to the ladies who sit under three hours a day, and an increased hazard for other cancer types as well.
Stay away from or confine hormone substitution treatment: Hormone Replacement Treatment (HRT) was utilized frequently in the past to control night sweats, hot flashes, and other troublesome manifestations of menopause. In any case, specialists now realize that postmenopausal ladies who take a blend of estrogen and progestin might probably create breast tumors or cancer. Breast cancer disease seems to come back within five years in the wake of ceasing the blend of hormones. Therefore, get a breast cancer test even if you feel a small lump.
2734
people found this helpful
Shared 1 week ago • Featured Tip
Symptoms of breast cancer include a lump in the breast, bloody discharge from the nipple and changes in the shape or texture of the nipple or breast.
1
person found this helpful
Asked for male, 47 years old from Hyderabad

Surgery is not the only answer. U have to be very careful. And need to take medicine for your pain.
Shared 2 weeks ago • Featured Tip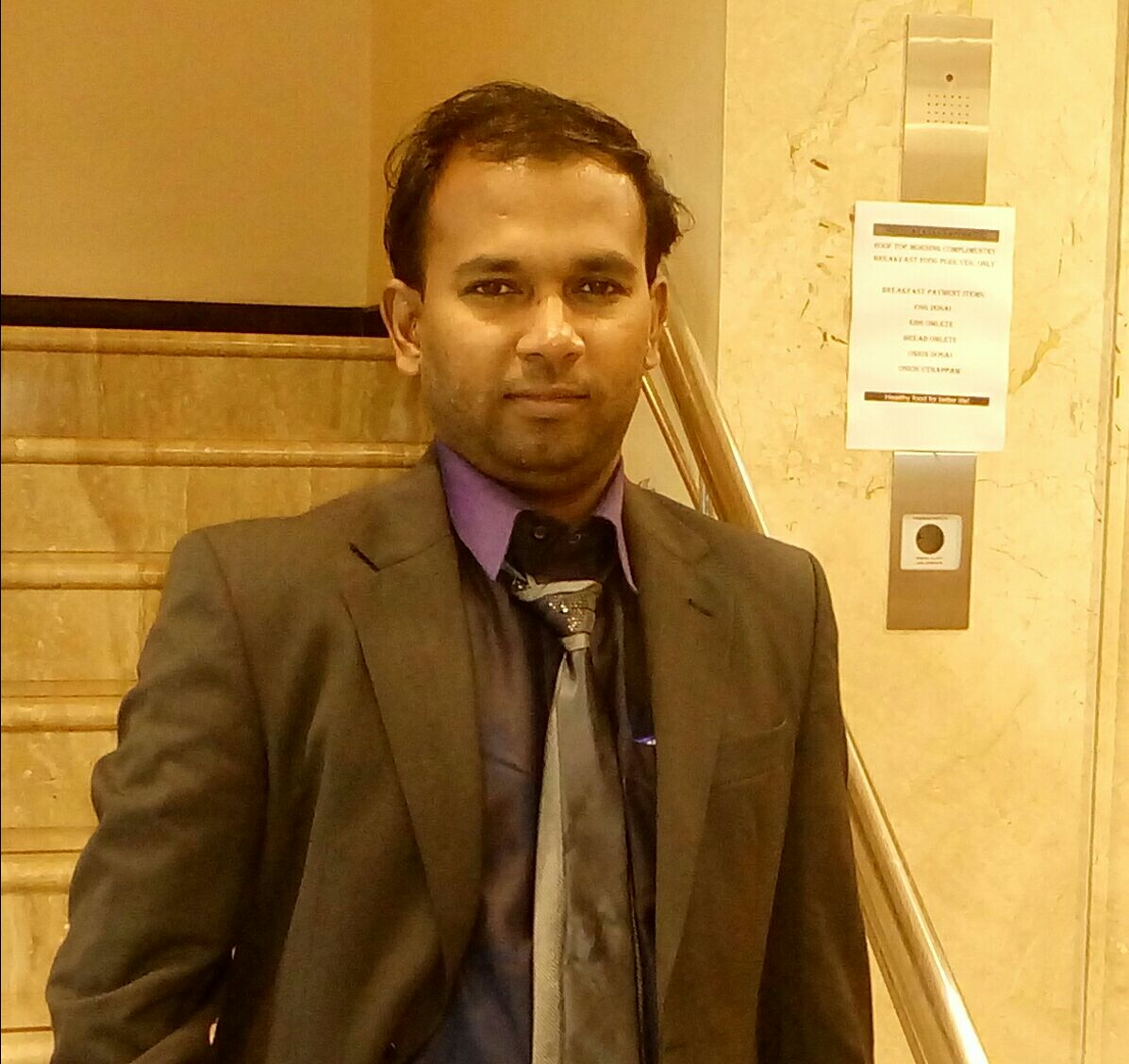 T.M.M.F, pain management, T.M.M.F.,
There is no need for surgery, for disc bulge/prolapse/herniation/sciatica.
Manual therapist can push the disc back to it's normal place.
1
person found this helpful
Shared 2 weeks ago • Featured Tip

With the recent number of breast cancer cases on the rise, it is important that we should get the examination done on a regular basis as a preventive measure. Even if someone is suffering from it, it is important that we should make an effort and learn about.
If you have breast cancer then a surgery will be part of your treatment. Based on the condition, surgery will be carried out due to any of the following reasons :
1. To remove the cancerous tissues from the breast
2. To reconstruct the breast once the cancer is removed
3. To check whether the cancer has spread to the lymph nodes below the arm
4. To treat symptoms of cancer that has progressed to an advanced stage
Breast cancer surgery may be classified into two types
1. Mastectomy: Mastectomy involves removing the entire breast; tissues in the adjoining region may also be removed. A double mastectomy is a procedure where both the breasts are removed.
2. Breast-conserving surgery: In this surgery, only parts of the breast affected by cancer are removed. The area of the breast that is to be removed will depend on the severity of the cancer. Some healthy tissues may also be removed in this surgery.
Usually, if a woman is in the initial stages of cancer then she may opt for the latter as it entails removing parts of the breast. They may also undergo radiation therapy along with these surgeries.
For checking if the cancer has spread to the lymph nodes below the arm, the lymph nodes are removed from the body. Once they are removed, they are studied under a microscope to check if it has spread, if yes then the extent of their damage. This procedure is carried out along with the surgery to remove the cancer.
Once the mastectomy procedure is completed, you can opt for a breast reconstruction surgery to rebuild the area. You may opt for this procedure at the time of breast cancer removal or at a later stage. If you are considering breast reconstruction surgery then you should discuss it with your surgeon.
Surgery is sometimes not used to treat cancer, but in slowing the progression of cancer or even reducing its symptoms.It is important you talk to your surgeon before the procedure to understand the goal of the surgery.
2569
people found this helpful
View All Feed
Near By Clinics

4.4
(

33

ratings)
View Clinic

Sheikh Sarai, Delhi,
Delhi
View Clinic