About
Satyog Ayurveda - Creating a Healthier World
...more
Satyog Ayurveda - Creating a Healthier World
More about Satyog Ayurveda
Satyog Ayurveda is known for housing experienced Ayurvedas. Dr. Shekhar Tanwar, a well-reputed Ayurveda, practices in Delhi. Visit this medical health centre for Ayurvedas recommended by 62 patients.
Timings
Location
F-2/85, Sec - 11, Near Balaji Mandir, Rohini
Rohini
Delhi,
Delhi
-
110085

Get Directions
Doctor in Satyog Ayurveda

10:00 AM - 02:00 PM
03:00 PM - 07:00 PM
Services
Submit Feedback
Submit a review for Satyog Ayurveda
Your feedback matters!
Write a Review
Feed
Nothing posted by this doctor yet. Here are some posts by similar doctors.
Most women suffer from gynaecological infection at least once in their life while some may suffer from them multiple times. The most common infections that affect women's reproductive tracts are vulvitis, vaginitis, cervicitis and pelvic inflammatory disease or the dreaded PID. What's even worse is the fact that these dangerous infections are often missed in women due to lack of information and the absence of health services, especially in rural parts of the country.

Let's take a quick look at each one of the above four gynaecological infections:
Vulvitis
Vulvitis is an inflammation of the vulva, the tender folds of skin outside the vagina.
Common symptoms include-
Redness and swelling on the lips of the vulva
Clear, fluid-filled blisters
White, sore and thick patches on the vulva
Causes can include anything from the use of toilet paper, swimming in pools, synthetic underwear, rubbing against a bike seat, bubble baths to shampoos and deodorants…
Usually, urine tests, blood tests and tests for sexually transmitted diseases are used to diagnose this infection. Vulvitis can be caused due to a number of reasons and it's also a symptom of other more dangerous diseases, hence its treatment is done taking all these factors into mind.
Treatment can include-
Avoiding irritants like swimming in pools
Sitz baths with soothing compounds for itch control
Vaginitis
Vaginitis refers to any inflammation of the vagina. Usually, the inflammation strikes the walls of the vagina. It can be infectious or non-infectious. This infection is common in women of all ages with one-third of women reporting suffering from the infection at some time during their lives.

Causes
These can be many like infection with bacteria, yeast, viruses etc. Chemicals in creams or sprays, and even clothing can cause the condition. It can be sexually transmitted too. Your hormones, overall health and other diseases you may have – all of these also determine whether you'll get vaginitis.
The 3 types of vaginitis are-
Bacterial vaginosis
Trichomoniasis vaginitis
Viral vaginitis
Noninfectious vaginitis
Vaginitis should always be taken seriously. If left untreated, vaginitis can cause PID which can lead to infertility. If you get a discharge- a frothy white discharge or a colourless discharge with a fishy disorder and see redness around your vagina and pain during urination or sex- don't take it lightly, but fix an appointment with your gynaecologist ASAP. He or she will mostly treat you using antibiotics.
Cervicitis
This is an irritation or infection of the cervix. It is caused by a number of different organisms and it can be either acute or chronic. Common causes are sexually transmitted diseases or STDs like-
Symptoms
Smelly discharge containing pus
Bleeding between periods or after sex
Urinary issues
Pelvic exam and tests for STDs are used for diagnosing this infection. Treatment includes the use of antibiotics for the victim and her sexual partner to prevent re-infection.

Pelvic inflammatory disease
Pelvic inflammatory disease or PID is an infection that affects the woman's entire reproductive tract like the uterus, fallopian tubes, and the ovaries. It causes scar tissue formation which grows between internal organs leading to chronic pelvic pain. PID can also lead to ectopic pregnancy or a pregnancy which happens when the fertilized egg grows outside the uterus. Untreated PIDs can lead to chronic infection and infertility.
The main cause of PID is bacteria. Intra uterine device use is also linked to PIDs.
Fibromyalgia refers to a medical condition which is characterized by chronic widespread musculoskeletal pain, often backed by tiredness, sleep and issues related to memory and mood. Research indicates that the problem of fibromyalgia tends to amplify painful sensations by affecting the way our brain processes signals related to pain.Notable SymptomsGenerally physical trauma, surgery, any sort of infection or psychological stress tends to indicate that there is chance of fibromyalgia. They are now talked of in great detail below:Widespread Pain: If you are troubled by pain, on both the sides of your body, which is widespread in nature, especially above and below the waist, then it's a clear indication of fibromyalgia
Tiredness: People affected by the problem tend to wake up feeling tired, even when they sleep for long periods of time.
Cognitive Difficulties: There is a symptom, commonly known as "fibro fog", which tends to impair one's ability to focus, be attentive and concentrate on mental tasks.
Fibromyalgia often tends to co-exist with certain other painful conditions such as acute headaches like migraine, painful bladder syndrome, mucous colitis, which is the other name for irritable bowel syndrome. Causes:The actual cause of this disorder is not known but it might be the result of accumulation of certain factors.
Genetic Disorder: Fibromyalgia often tends to affect families. Certain genetic mutations might make someone a lot more susceptible towards developing this particular disorder.
Infections From Illnesses: Some genetic disorders such as lupus can cause infections, as a result of which fibromyalgia might be caused.
Trauma: Physical trauma such as car accident or even mental trauma due to early death of a loved one can lead to the problem of Fibromyalgia.
Treatment options
There are currently no cures for Fibromyalgia but some changes in lifestyle can make a person live peacefully with this chronic pain condition too. Manage Your Duties Well: Try and manage your daily chores in a sparing manner. Avoid lifting heavyweights and keep someone in the loop for assistance.
Take Sufficient Rest: Though one should avoid being in the bed for too long but still sufficient rest is a must.
Regular Exercises: Exercise is considered to be one of the best ways to get rid of fibromyalgia. Exercises in the form of either walking, swimming or stretching and bicycling would be beneficial.
Yoga: Stress related pain could be easily tackled through Yoga, which is a very effective form of exercise for people suffering from fibromyalgia.
So, we have talked about different perspectives on fibromyalgia, with regard to the symptoms, what causes this particular problem and how can one get rid of it or at least stay healthy with it.
Hypertension, which is also known as high blood pressure is a prominent factor that is responsible for the development of many serious health issues like cardiac disorder, chronic kidney diseases, vision loss and stroke. The dominant causes of hypertension include troubled lifestyle style, genetics, environmental factors and internal imbalances. You cannot possibly control the chances of suffering from hypertension but you can always prevent and minimize the risk of the problems that are associated with hypertension.
The following are some lifestyle tips that can help you to manage and minimize the risk of developing hypertension:
Maintain a healthy body weight: weight plays a crucial role in the prevention of hypertension. People who are obese run the risk of developing hypertension. It is advisable to lose excessive body fat to maintain an ideal body weight. A well-maintained body weight minimizes the risk of hypertension.
Eat a healthy and balanced diet: unhealthy food intake is a primary factor that causes hypertension. Eating a healthy and balanced diet enables you to manage your blood pressure effectively. Incorporate plenty of fresh fruits and leafy vegetables, especially the ones rich in potassium. Limit excess intake of calories, sugar, and fat as they tend to increase the risk of hypertension.
Reduce consumption of salt: higher sodium intake increases your blood pressure level. Avoid high-sodium processed and packaged foods as they are high in sodium content. A low-sodium diet enables you to keep your blood pressure normal.
Exercise regularly: an active lifestyle is known to lower the risk of hypertension. Make sure to indulge yourself into some physical activities on a daily basis.
Limit the alcohol intake: excessive intake of alcohol can raise your blood pressure level. Limit your alcohol consumption to minimize the chances of hypertension.
Monitor your blood pressure: monitor your blood sugar level on a regular basis. Hypertension usually does not show any symptoms. If your blood pressure ranges between 120-139/80-89 millimeters of mercury it is an indication that you run a higher risk of developing hypertension. A raise in blood pressure demands moderation of lifestyle practices and controlled food intake.
Manage stress level: excessive stress and anxiety are not good for your blood pressure. Severe stress is known to shoot up your blood pressure level which leads to the development of many other health related complications including the improper functioning of crucial organs like heart and kidney.
The human body is designed to process foods with the help of fibers. The benefits of fibers are being recognized widely, and people are being advised to increase their fiber content. As per ICMR guidelines an adult's diet should contain close to 40gms of fiber. On an average, your body needs at least 25 to 30 g of fiber daily.

Our body requires two types of fibers - soluble and insoluble. The soluble fiber absorbs water during digestion, contributes to stool bulk, and are believed to reduce cholesterol levels. Fruits, vegetables, legumes, oats, and barley are good sources of soluble fibers.
The insoluble fiber is required for good movement of food through the intestines. These are found in fruits, vegetables, beans and whole grains like wheat, rice, barley, and oats.
It takes a little planning to ensure your food is fibrous, but the benefits will be lot and long-lasting.
Follow some of the following simple steps to help you increase the fiber content of your diet:
1. Vegetables: You have toensure that each meal of yours is as colorful as possible. Include good amounts of carrots, radish, greens, legumes, tomatoes, cabbage, and any vegetable that you like in each meal. This helps you get all the fiber and nutrients that you want in a meal. Baked, boiled, raw - choose any form that you like.

2. Fruits - It is advisable to eat a raw fruit as compared to having its juice. The fiber content reduces when you convert a fruit into juice. Try not to discard the peel, unless it is not edible at all (for example pineapple or jackfruit). Fruits, along with vegetables, form the most natural and best source of fiber. About 5 servings of fruits and vegetables per day will get you all the fiber you need for a day - 25 to 30 g per day. Berries, pears, prunes, figs, apples, oranges, mangoes, pineapples - take your pick.

3. Whole grains: Whether you are picking up bread, noodles, cookies, or a packet of pasta, make sure they are made of whole grains and not refined flour. Include one cereal in your breakfast. Oats, barley, wheat germ powder, flaxseeds can all be good sources of fiber. Replace white rice with brown rice to get more fiber.

4. Water: Though not a direct contributor to fiber, increasing the water intake makes the fiber from the above mentioned foods more effective. It promotes better food passage through the intestines and contributes to better stool. It also reduces the bloated feeling that you get with increased fiber.

MA - Psychology, PG Diploma in Counselling & Psychotherapy, Certified NLP Master Practitioner, Certified Advanced Life Coach, Certified Clinical Hypnotherapist, Certified Psychometric Tool Analyst, Certified Wellness Coach, Certified Leadership Coach, Certified Naturopath
We spend a majority of our waking hours in an office. Naturally, the atmosphere of the office affects the way we perceive things around us, our moods, passions and personality. How do you like your office atmosphere? Do you enjoy working with your colleagues? Do you feel respected? It is essential for you to have an affirmative answer to each of these questions, for your own good. But if not, what can you do?

Shift - Staying in a negative space will pull you down and harm you. If possible, ask to be transferred to another department. Few of us have the luxury of quitting on a whim. So, update your resume and spread the word that you're looking for a change. Don't quit your current job without having a back-up plan in place. However, when looking for a new job, keep the things you don't like about your current job in mind, so that you don't find yourself in a similar situation again.

Find like-minded people - No matter how many colleagues you don't get along with, there must be a few you like. Watch their back and ask them to watch yours. Whenever you hear of anything that might affect the people around you, share the news with them but with discretion. Limit your interaction with people who pull you down and drain your energy.

Document everything - Don't let things come to a 'my word against yours' situation. This can be very stressful and harm your health. As far as possible, ensure all your communication is recorded in the form of emails, messages etc. Do not rely on someone else to take notes at meetings, rather make your own. Keeping a work diary is a good idea.
Lead by example - Negative people feed off the negativity around them. If you are a positive person, they will gradually begin avoiding you themselves or you might even make a positive impact on them. Respect people you work with and you will get their respect in return. Before condemning people, take a look at yourself and ensure that you aren't doing anything to attract that kind of behavior.
Do something about it - Complaining can get things off your chest but often do nothing to change the situation. Be a part of the solution to the negativity in your office. Be regular with your own work and stick to your deadlines. If you need something, follow up with people instead of expecting them to follow up with you.
Lastly, don't try too hard to change the system. You can only control your own life. If you see your efforts going to waste, get back to that resume and start sending it out.

MBBS, MD, Fellowship in aesthetic medicine (FAM), PG Diploma In Clinical Cosmetology (PGDCC)
Aesthetic Medicine Specialist, Udaipur
PRP is a non-surgical therapeutic hair restoration option. It is suitable for both men and women. It is a state-of-the-art, totally natural, alternative medical procedure used for the treatment of hair loss or hair thinning. It is an injectable treatment which uses the patient's own blood.
PRP has been in use in the medical field for two decades, and offers some promising potential for stimulating hair growth. However, no definitive studies yet exist that confirms its efficacy.
PRP can be helpful in:
Slowing the rate of hair loss
Regrowing thinning hair to be thicker and full
Boosting the health and condition of the scalp
Stimulating collagen levels
Preparing the scalp for hair transplantation & post hair transplantation
PRP can also assist in the treatment of skin and scalp conditions such as:
Dry, itchy and inflamed scalp
Genetic hair loss
Alopecia areata
Telogen effluvium (commonly caused by stress)
How PRP Works?
The scalp is cleansed and numbing cream applied. While the scalp is prepared, a small amount of blood is drawn from the patient. This blood is then centrifuged to produce the Platelet Rich Plasma. The PRP component is taken from the blood and injected or infused into the scalp or areas of hair loss. Patients are able to resume normal activities after this procedure.
PRP harnesses the growth factors carried in the blood supply and then delivers a concentrated dose back to the affected scalp and hair follicles. The growth factors in the platelets stimulate the follicles to grow hair. The hair follicles in the resting phase (telogen) may be pushed into growth, and this will appear as new hair growth.
Who is a candidate for PRP?
Men or women who have early stages male or female pattern baldness are suitable candidates for PRP. It is also suitable for men or women who are currently using hair loss medications; or those who are experiencing or expect to experience post-partum hair loss. It is also suitable for those who have had or plan to have hair transplant surgery.
However, you are not a candidate for PRP if you:
Have medical conditions such as chronic liver disease, skin diseases or cancer, metabolic and systemic disorders
Have undergone anti-coagulation therapy
If you have any type of platelet dysfunction syndromes
Menstrual disorders are caused by a variety of factors and affect every woman in a different manner. In most cases, it manifests itself in the form of fluctuations in menstrual flow and irregularity in the monthly cycle. Certain disorders are not too severe and can be easily alleviated. Others are more complicated and require the immediate attention of a gynecologist.
As mentioned, there are different specific causes of different kinds of disorders resulting from a range of factors such as hormone levels, functioning of the central nervous system, health of the uterus, etc.
Some of the most common causes of menstrual disorders are as follows:
Hormonal imbalance: Fluctuating hormone levels in the body have a direct impact on the menstrual cycle. These fluctuations can be caused by dysfunction in the pituitary gland, thyroid gland or adrenal gland. It can also be a result of malfunction in either or both ovaries and the secretion of hormones originating there.
Anatomic problems: One fourth menstrual disorders are caused by problems of the anatomy. These include various gynecological issues like the presence of uterine fibroids and polyps, reduced uterine contractile strength, adenomyosis (intrusion of uterine tissue into the muscular wall of the uterus), a uterus with an excessively large surface area, and endometrial cancer.
Clotting irregularities: Abnormality in clotting is a cause of heavy menstrual bleeding in women. It leads to exceeding blood loss from minor cuts and gashes and makes one easily prone to bruising. This may also include medical conditions such as thrombocytopenia (platelet dysfunction) and Von Willebrand disease.
Medications and supplements: There is a wide range of medications and nutritional or hormonal supplements which often cause menstrual disorders in women and lead to fluctuations in the menstrual cycle. These include medicines such as aspirin, ibuprofen, estrogen pills, Vitamin E supplements etc.
Miscellaneous factors: These are comparatively rare and require a greater degree of medical attention. It includes conditions such as cervical cancer, ovarian tumors, liver and kidney diseases, uterine infections, extreme psychological stress, obesity, etc. Incidents such as miscarriages and unsuspected pregnancies are also known to cause abnormal menstrual bleeding.
Pneumonia is a type of lung infection that may affect one or both lungs. In this condition the air sacs, also known as alveoli, fill with pus or fluid which makes it difficult to breathe. Moreover, pneumonia is known to cause inflammation in the air sacs. This disease may range from mild to life threatening and the severity depends on cause of inflammation, the organism fostering your infection, your age and general health.
Symptoms:
Most common symptoms associated with the condition are:
1. Chest pain
2. Difficulty in breathing
3. Shaking chills
4. Rapid heartbeat
5. Fever
6. Rapid breathing
7. Dry cough
8. Vomiting
9. Wheezing
10. Nausea
11. Muscle aches
12. Bluish skin tone due to oxygen deficiency
13. Blood in sputum i.e. coughed up mucus
14. Labored breathing
15. Confusion
16. High fever
1. Bacteria- One of the most common causes of pneumonia is the bacteria named as Streptococcus pneumoniae. This type of pneumonia may occur after you have had flu or a cold, or maybe even on its own. Moreover, it may affect only one part of the lung i.e. the lobe and is also known as lobar pneumonia.
2. Viruses- Viruses are one of the main reasons why children below 5 years of age suffer from pneumonia. Viruses that cause pneumonia may also cause cold or flu. Viral pneumonia is usually mild and may be treated at home itself. However, in some cases, it may be very severe and life-threatening.
3. Mycoplasmas- Mycoplasma is a type of bacteria that doesn't have a cell wall around the cell membrane which is why they are usually unaffected by most antibiotics which target cell wall synthesis. The symptoms of pneumonia caused by mycoplasmas are mild and the patient does not require bed rest. This type of pneumonia is known as 'Walking Pneumonia'.
4. Fungi- People with weakened immune systems or chronic health problems usually develop pneumonia due to fungi. You may also develop fungal pneumonia by inhaling large doses of it mainly found in soil or bird droppings.

1
person found this helpful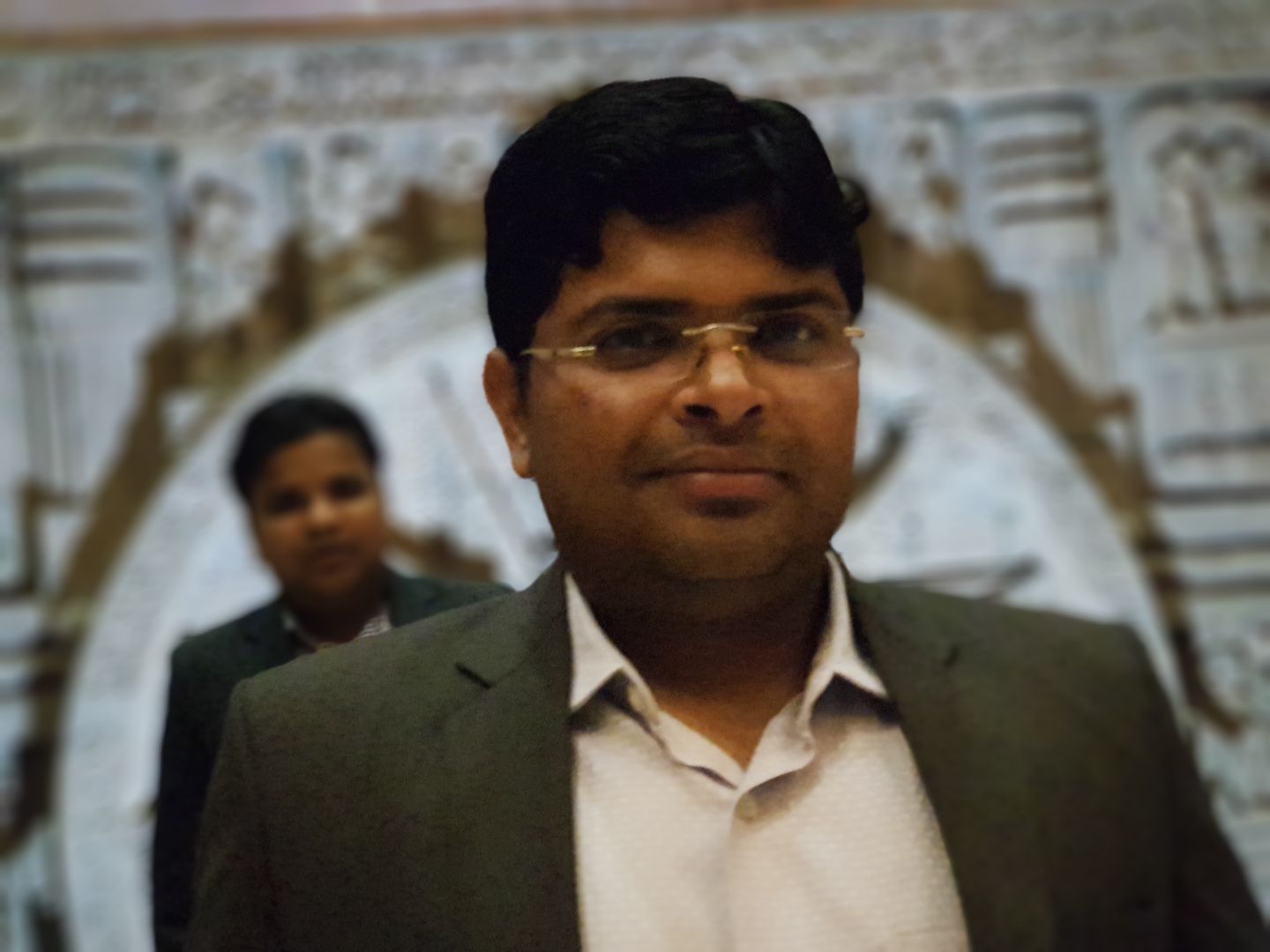 MBBS Bachelor of Medicine and Bachelor of Surgery, ost Graduate Diploma In Diabetology (PGDD)(American Diabetes Association), Fellowship In Diabetology
A healthy diabetic diet can incorporate any sustenance with some restraint, the length of it permits you to keep your blood sugar levels inside target. Notwithstanding, 'control'might be hard to apply to a few foods in light of their high starch content. A few foods likewise appear to trigger longings or advance indulging. In the event that you have diabetes, it might be best to abstain from eating these foods, to avert issues with your blood sugar that could bargain your health.
1. Candy: One needs to avoid a number of confectionary items as they are high in sugar content, such as candy, cookies and syrups etc. Yet these below quality starches likewise cause an emotional spike up in the blood sugar levels and can add to weight increase, both of which can exacerbate diabetes confusions. Figure out how to fulfill your sweet tooth by nibbling on top notch starches, for example, crisp organic product.
2. Pretzels: Pretzels have a healthy picture, yet a look at the fixings list uncovers that their wholesome notoriety is horribly undeserved. Almost every brand is produced using the same fundamental fixings:
White flour (wheat flour that has been stripped of its supplements and fiber), yeast, salt, vegetable oil, corn syrup. It's conspicuous from its not very impressive fixing list that this prevalent nibble is basically without sustenance.
3. Nibble pastries and cakes: It's regular learning that snacks that are packaged and heated products are stacked with sodium, sugar, white flour as well as additives. Their perilous combo of refined flour and sugar spikes blood sugar as well as advances irritation, which meddles with insulin's capacity to work legitimately.
4. Bacon: Notwithstanding entire fat dairy foods, greasy or marbled cuts of meat additionally convey a powerful measure of soaked fat, which starts aggravation in the body and prompts different symptoms.
5. Milk: For those with diabetes, a diet high in immersed fat can decline insulin resistance. Keep entire milk out of the ice chest and get 1% (low-fat) or skim (nonfat) milk. Additionally, attempt your best to maintain a strategic distance from other entire milk dairy items like cream, full-fat yogurt, normal cheddar and cream cheddar; rather, pick their decreased fat partners at whatever point conceivable.
6. White Bread: Refined starches in white rice, white bread, and any structured with white flour and white pasta, act a great deal like sugar one time in the human body begins to process them. Thusly, much the same as sugar, refined starches meddle with glucose control and ought to be stayed away from by those with diabetes.
7. French Fries: Trying too hard on oily, signed foods can prompt weight pick up and wreak devastation on the blood sugar you have. Potato chips, French fries, and doughnuts happen to be especially terrible decisions for diabetics since they're made with carb-substantial, dull fixings, which can bring about levels of blood glucose level for shooting up.
8. Natural product juice: While entire fruits are a healthy, fiber-rich starch choice for diabetics, the same can't be said for organic product juice.
1
person found this helpful
View All Feed
Near By Clinics

View Clinic