About
By combining excellent care with a state-of-the-art facility we strive to provide you with quality health care. We thank you for your interest in our services and the trust you have place...
...more
By combining excellent care with a state-of-the-art facility we strive to provide you with quality health care. We thank you for your interest in our services and the trust you have placed in us.
More about S.D Homoeopathy Multispeciality Clinic
S.D Homoeopathy Multispeciality Clinic is known for housing experienced Homeopaths. Dr. Sunil Kumar Dwivedi, a well-reputed Homeopath, practices in Delhi. Visit this medical health centre for Homeopaths recommended by 58 patients.
Timings
Location
Shop No-150 & 169, First Floor Vardhman City Mall, Near Ramphal Chock, Sector-7, Dwarka
Dwarka
Delhi,
Delhi
-
110075

Get Directions
Photos (6)





View All Photos
Videos (1)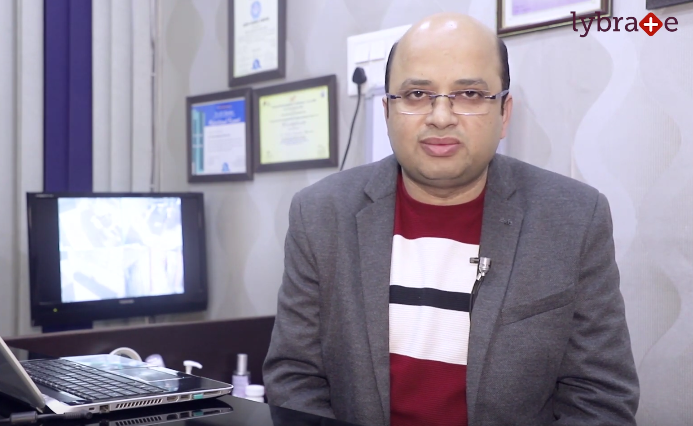 Cirrhosis of liver is the slow and gradual replacement of normal healthy liver tissue with scar tissue which results in poor liver function and blockage of the flow of blood through liver which comes from intestines. As more scar tissue replaces normal healthy liver, liver begins to fail.
read more
Doctor in S.D Homoeopathy Multispeciality Clinic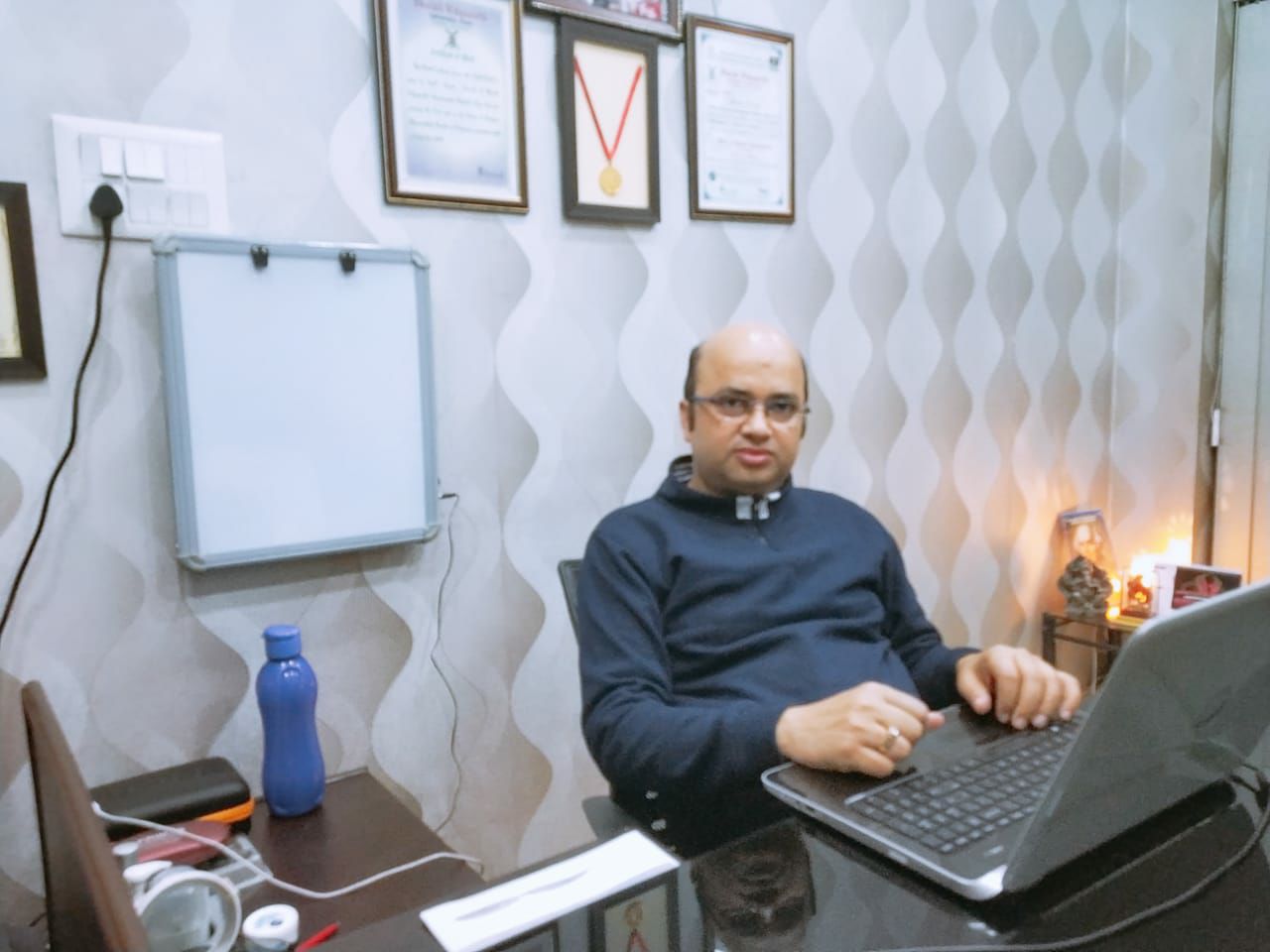 BHMS, MD - Homeopathy
Homeopath
Book appointment and get ₹125 LybrateCash (Lybrate Wallet) after your visit
₹250 online
05:00 PM - 09:00 PM
10:00 AM - 02:00 PM
Health Packages
90 Days validity
•
Medicines included
₹3000
30 Days validity
•
Medicines included
₹4000
90 Days validity
•
Medicines included
₹9000
90 Days validity
•
Medicines included
₹7000
90 Days validity
•
Medicines included
₹5000
Services
Submit Feedback
Submit a review for S.D Homoeopathy Multispeciality Clinic
Your feedback matters!
Write a Review
Reviews
Anjali Bansal
Jan 15, 2019
Wonderful experience
Anjali Bansal
Jan 18, 2019
Wonderful
Feed
Today, with rapid changes in our lifestyle choices, a number of diseases are on the rise. Fatty liver disease and liver cirrhosis are two such disorders. Some other diseases like jaundice and hepatitis can happen when the liver does not function the way it is supposed to. The liver is the body's powerhouse and it produces fuel that keeps the other organs of the body functioning. It regulates the metabolism of carbohydrates, proteins, lipids and produces the bile that helps in digesting food. It also helps to maintain the glucose levels in our blood. That is why, when the liver is affected, it can lead to a number of ailments.
Some of the most common liver disorders are-
• Fatty liver disorder - When too much fat builds up around the liver, they make the tissues of the liver swell up and this can cause scarring of the liver tissues or liver fibrosis. Fatty liver disorder is the outcome of poor dietary choice, obesity or alcoholism. If you do not seek treatment for this disorder as soon as possible, your liver could be damaged permanently.
• Liver cirrhosis - When you consume alcohol in excess, the cells of the liver start to die and are replaced with scar tissues. These tissues do not allow blood to reach the liver and this leads to improper functioning of the organ. The damage is usually irreversible unless you start treatment in the early phases.
Homoeopathy for the treatment of liver disorders:
Homoeopathy is a holistic branch of medicines, which works on the principle of individualism.
• The symptoms of a disorder differ from person to person and the medicine that suits one may not suit others. Therefore, the doctor prescribes homoeopathy only after a detailed analysis of your condition and the symptoms. For example, medicines for fatty liver aim to cure this disease by curbing symptoms like abdominal pain, nausea, and fatigue. These medicines reduce the inflammation of the liver, ease nausea and vomiting, prevent bloating and help reduce weight.
• Since the damage caused to the liver cells is permanent, homoeopathy cannot reverse that. Therefore, the aim of homoeopathy is to prevent further deterioration of the cells, stop more complications from arising and to ensure that the liver can retain its basic functionality. Homoeopathic medicines do not allow water to accumulate, bring relief from pain, combat loss of appetite and energize the patient.
• Lastly, since the medicines are made of natural components, not only are they extremely effective, but they also do not cause any unpleasant disorders.
Liver disorders can ruin your life. However, if you take the right action at the right time and seek homoeopathic treatment you can go back to your normal lifestyle in no time.
Diabetes or diabetes mellitus is referred to as a group of disorders that are characterized by a high blood sugar level. Diabetes mellitus occurs when the secretion of insulin (a pancreatic hormone responsible for converting the sugar from consumed foods into energy) is insufficient or the body cells do not properly respond to insulin. Insufficient secretion of insulin causes glucose formation in the bloodstream and mixes with the urine.
The psychological factors responsible for Diabetes Mellitus. In majority (not all), this disease originates with some recent stress in life. This disease is an epidemic in late thirties till Fifties. In this age, a person is productive in his profession and most of the time there are job or financial issues that play a very vital role in generating stress and hence Diabetes.
Mostly, in my practice patients reported, before developing Diabetes, a recent financial loss or strain, love disappointment, a betrayal, or fear of losing a job etc., Sedentary habits, diet and genetic factors are secondary. Homeopathy keeps such things in account before prescribing and in many cases Diabetes is reversible. There is a vast field of diabetic complications where Homeopathy has a LOT to offer. One of them is diabetic neuropathy. For example pain in soles, nerves, lack of energy, sexual dysfunction, mood disorders, diabetic ulcer etc.
In homeopathy, the main focus is on functioning of the pancreas in efficient insulin production. There are specific medicines which are used effectively in the treatment of all the stages of the diseases.
Homeopathic treatment can help improve the general health of a person with diabetes:
If a person with diabetes is in good health, his or her insulin requirements will be steady and the blood glucose well controlled at the same time.
Homeopaths resort to different approaches towards diabetes Management of Blood Sugar. First is when the blood sugar level is very high, the priority is to control it and there are homeopathic remedies that could reduce the sugar.
Homeopathy regards health as a state of balancing the equilibrium of the life force. Whatever treatment is taken it's always advisable to be in regular touch with the doctor and keep sharing the health status with the doctor. The homeopathic preparations useful for diabetes are as follows:
Phosphoric acid: Useful remedy for diabetes with the symptoms of recurrent physical or mental exhaustion, loss of memory and numbness in the feet.

Abroma Augusta: This homeopathic preparation is useful for diabetics who show the symptoms of polyuria, an increased sensation of hunger and weakness in the muscles.

Syzygium Jambolanum: Useful in reducing the blood sugar level quickly and effectively. This homeopathic preparation is also useful to cure diabetics with the symptoms of polyuria, increased sensation of thirst and long-term ulcers.

Gymnema Sylvestre: This Homeopathic preparation acts as a useful remedy for diabetics who are experiencing the symptoms of weight loss with a severe lack in energy levels.

Uranium Nitricum: This homeopathic preparation is a useful cure for diabetes with the symptoms of depression, nausea, irregular urination, severe pain in the back, delayed menstrual periods in women, significant pain in the head and dry skin.
1
person found this helpful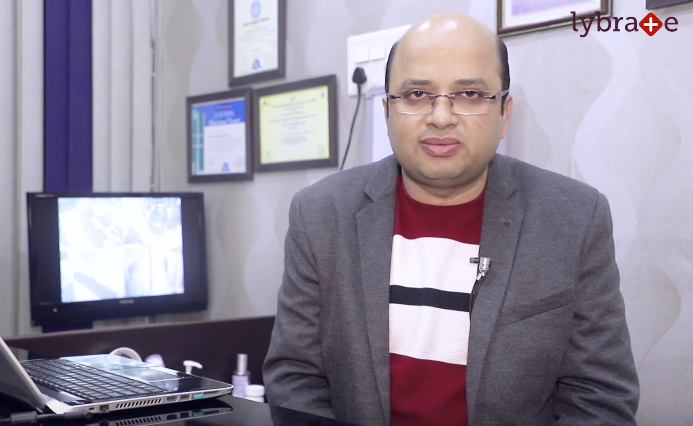 Cirrhosis of liver is the slow and gradual replacement of normal healthy liver tissue with scar tissue which results in poor liver function and blockage of the flow of blood through liver which comes from intestines. As more scar tissue replaces normal healthy liver, liver begins to fail.
3985
people found this helpful
Common cold and cough are one of the most common viral illnesses that have no specific treatment. Allopathic medicines provide palliative cure to just treat the symptoms, there is no definite antiviral for it. There is also popular belief having cold once or twice a year is a good way to cleanse the body. On the contrary, cough and cold could be the first symptoms of a serious underlying disease like pneumonia. From that angle, it is better to treat it than to just let it run its natural course. Especially in children and elderly, it can be chronic issue with repeated bouts and therefore treatment becomes mandatory.
The good news is that homeopathy provides a cure for this, not just treat external symptoms. Also, like any other condition, homeopathy looks at treating the whole myriad of associated symptoms, thereby providing holistic treatment. Below are 6 common homeopathic remedies for chronic cough and cold:

1. Aconitum or Aconite: Used in the early stages of a cold that was sudden in onset and severe. There could be associated nasal discharge, fever and chills, chest congestion, itchy throat, and traumatic experience. The person may also feel thirsty, anxious, and agitated.
2. Allium Cepa: Severe burning and watery eyes, nasal irritation, copious amounts of discharge, hoarseness, and headache. A runny nose improves in open air but worsens when being indoors.

3. Arsenicum album: The patient usually has complaints on the right side including watery nasal discharge, weakness, restlessness, chills, thirst. The discharge can irritate the upper lip and nasal mucosa. The cold gradually moves to the throat and the irritation also shifts down (this phase requires a different treatment).

4. Belladonna: When the cold has a sudden onset with red face, high fever, cold feet, this can be used in the early stages of the cold. There is associated high fever, tickly throat, glassy eyes, dry cough, restlessness, and delirium
5. Euphrasia: Burning eyes and profuse nasal discharge lead to reddened eyes and cheeks. More common in children, the condition worsens in open air, at night, and while lying down. A cough then moves down into the larynx and produces a harsh, hoarse voice.
6. Pulsatilla: Yellow or greenish mucous, nasal congestion, mouth breathing are some symptoms where this is used. It is very commonly used in newborn babies if the discharge color is green or yellow. Associated symptoms include moodiness, easy crying, craving for attention, easily hurt and sensitive.

Homeopathy does 'cure' the cough and cold in patients, in the true sense of the word. That provides palliative care and holistic treatment of the condition too.
4548
people found this helpful
Asthma is a common breathing problem that many people face. There are different types of asthma, but the two major ones are allergies occurring due to occupational hazards. Asthma is treatable with puffs and regular check-ups. One needs to ensure that the blood pressure and stress levels are low so that they do not aggravate the condition further. Medicines and puffs are the two common treatment methods when it comes to asthma. But have you wondered whether asthma can be treated using homeopathy? Many patients have approached homeopathic doctors for treating their asthmatic problems through an alternate form of medicine.
Here are some ways of treating Asthma with Homeopathy.
General line of treatment: Homeopathy, as it is understood, tries to cure the problem instead of providing momentary relief. Thus, while trying to diagnose the causes and come up with an effective remedy, the homeopath would not only take down details of your asthma and allergies but also that of your family and their medical history. At times, it is genetic and can have its causes and remedies linked to the family's medical history.
In addition, the homeopath would be of the opinion that any disease first manifests itself through the less vital organs like the skin. But if its manifestation is somehow suppressed, then it spreads to the vital organs like the lungs and the heart. Thus, having a record of skin diseases is also crucial in treating asthma.
At times, in children, it is seen that asthma is preceded by eczema. In fact, while continuing with the homeopathic treatment after the asthma is cured, eczema reappears for some time. This process is called reversal of symptoms and is actually a good sign of healing. Eczema ultimately disappears after a while leaving no traces of asthma and the skin disease on the formerly affected individual.
Medicines: Homeopathic treatment also requires the doctor to prescribe some medicines to the patients. This is done only after taking note of one's medical history, specific allergies, family medical history and other important details. These medicines do not have any side effects as they are naturally sourced. Some of these medicines are spongia, ignatia and ipecac.
Thus, asthma is very much treatable using the homeopathic course of treatment. If homeopathy suits you as a form of treatment, then it is the natural and best way to treat any medical problem that you are suffering from.
4236
people found this helpful
Sun Bath during 14 Jan to 14 Feb, it helps to improved Vitamin D.
1
person found this helpful
Influenzinum 200 preventive homoeopathic medicine for swine flu
1
person found this helpful
Preventive medicine available for swine flu in homeopathic so don't panic
i advice test xray PNS and hemoglobin after getting report you sent me report my mail id than i advice sdhomeo@gmail.com
You take homoeopathic medicine amonium carb 30 and causticum 30 twice daily for 2 week if symptoms persist than you touch me by mail sdhomeo@gmail.com
View All Feed
Near By Clinics

4.4
(

62

ratings)
View Clinic