About
We like to think that we are an extraordinary practice that is all about you - your potential, your comfort, your health, and your individuality. You are important to us and we strive to ...
...more
We like to think that we are an extraordinary practice that is all about you - your potential, your comfort, your health, and your individuality. You are important to us and we strive to help you in every and any way that we can.
More about Rockland Hospital
Rockland Hospital is known for housing experienced Oncologists. Dr. Jawahar Ticku, a well-reputed Oncologist, practices in Delhi. Visit this medical health centre for Oncologists recommended by 106 patients.
Timings
Location
Haf-B, Phase-I, Pocket-B, Dwarka Sector-12. Landmark: Near Dwarka International School, Delhi
Dwarka Sector-1
Delhi,
Delhi

Get Directions
Doctor in Rockland Hospital
MBBS, MD - Radiotherapy, MD - Oncology
Oncologist
Services
Submit Feedback
Submit a review for Rockland Hospital
Your feedback matters!
Write a Review
Feed
Nothing posted by this doctor yet. Here are some posts by similar doctors.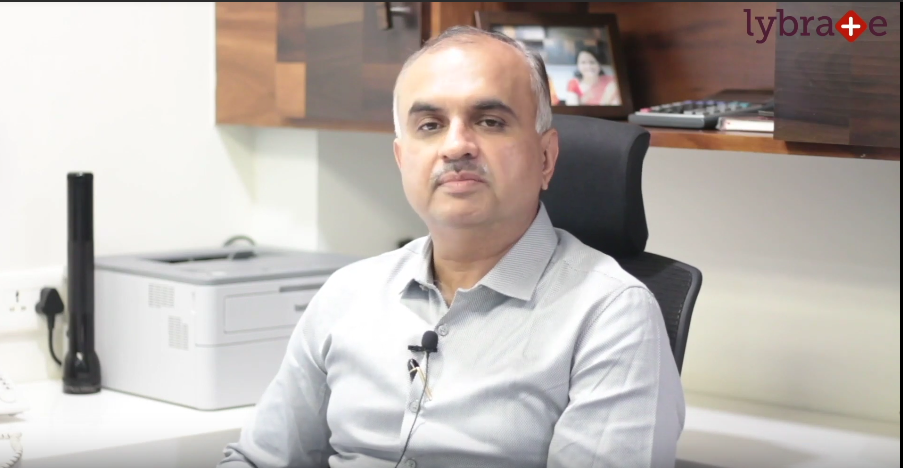 One of the most dreaded diseases of all times, Cancer has often been presumed to be incurable by a lot of people. Unfortunately Cancer driven deaths have grown in number, significantly over the past few years. Despite the fact that medical science has made substantive progress in the realm of cancer research, the mortality rate continues to be fairly high. Consequently, a lot of people have been seeking alternative therapies. Homeopathy is one such avenue that many would vouch for. The treatment of Cancer can be quite successful with Homeopathy, often in conjunction with allopathic medicine in advanced cases.
Indians have been pioneers in smoking since 2000BC when cannabis was smoked and is first mentioned in Atharveda. There are about 120 million active smokers in India and they constitute approximately 12% of worldwide smokers.
Before cigarettes were manufactured smoking was done with chillums or pipes. Hookah smoking is still prevalent in villages where the smoke passes through a water container before inhalation. Smokeless tobacco is more commonly used in India than cigarette or bidis (tobacco rolled in leaf). A statutory health warning was introduced on cigarette packs in 1975 in our country and Cigarette and other Tobacco Products Act (COPTA) was enforced in May 2004.
However, the published estimates show that 35% of males still smoke and the incidence of smoking is increasing amongst females. About 80% of children below the age of 16 years have used some form of tobacco and about 50% may continue to do so in their adulthood.
Although the ill – effects of tobacco are well known, its addictive nature (due to nicotine) does not allow a person to give up the consumption of tobacco. According to the Indian Council of Medical Research (ICMR), tobacco contributes to 30% of all cancers amongst men and women of our country. Mouth cancer followed by lung cancer is the commonest cancer in men. 42% of male and 18% of female deaths are attributed to tobacco-related cancers in India.
69 of the 4800 chemicals found in tobacco cause cancer. As per the statistics, tobacco is responsible for one death every second.
Tobacco either smoked or smokeless is a silent, relentless killer that is responsible for the ill health of not only the consumer but also the family due to second – hand – smoke, especially for young children and pregnant women, and loss of life at a younger age.
Besides lung and mouth cancer, tobacco causes cancer of the voice box (larynx), oesophagus (food – pipe), bladder, kidney, stomach, pancreas and colon. A pledge to stop tobacco use either as cigarette/ bidi or as smokeless tobacco can reduce the total burdens of cancers by 30% and save many young lives.
Source: Medanta.Org

MBBS Bachelor of Medicine and Bachelor of Surgery, MD - Obstetrics & Gynaecology, Diploma in Assisted Reproductive Techniques (ART)
Gynaecologist, Chandigarh
The cancer of the ovaries is known as ovarian cancer. In women there are two ovaries present on each side of the uterus. These ovaries are as big as an almond in size and produce egg also known as ova. They also secrete the hormones progesterone and estrogen.
Ovarian cancer goes undetected until it spreads to the abdomen and pelvis. When detected at this stage then it might be fatal and the treatment gets difficult. An early stage ovarian cancer where the cancer is restricted in the ovaries is much easier to treat with high success rates.
Risk Factors of Ovarian Cancer
1. Age - With increasing age the risk of ovarian cancer is higher and is more common in women who are 60 and above. It is less common in women below 40 years of age and develops often after menopause.
Obesity Women who have a body mass index of 30 are at a risk of developing ovarian cancer.
2. History of Reproduction - It is believed that women who conceive before 26 and carry the full term have a lower risk of ovarian cancer. However, the risk is higher in those women who get pregnant after 35 or who do not have a full term pregnancy. Also, breastfeeding the baby lowers the risk.
3. Gene Mutation - Inherited gene mutation causes some percentage of ovarian cancer. These genes are called breast cancer genes 1 and 2 (BRCA1 and BRCA2). These were initially found in cases with breast cancer but also pose great risk for ovarian cancer. Also, gene mutation leading to Lynch syndrome plays an important role in increasing the risk of ovarian cancer.
4. Family History - If a woman's mother, sister or daughter is suffering from ovarian cancer then she is at a higher risk of developing the same. The risk also increases if someone from the father's side also has ovarian cancer.
5. Fertility Drugs - Drugs like clomiphene citrate, if used for more than a year can increase the risk of the cancer. The risk is even higher if a woman taking the drug does not get pregnant.
6. Hormone Therapy and Estrogen Therapy - Long term use and large doses of estrogen can cause an increased risk. However, if estrogen is used in combination with progesterone then the risk is less.
7. Age of menstruation and menopause - If menstruation starts before 12 and menopause occurs before 52 then there is a higher risk of getting the cancer.
8. Diet - A low fat vegetarian diet has less risk of the disease. Fresh fruit and vegetables should be included in diet along with pulses, rice, pasta, beans, cereals and breads.
1
person found this helpful

M. Ch. (Urology), MS General Surgery, MBBS Bachelor of Medicine and Bachelor of Surgery
Hello Mr. lybrate-user, if you are asymptomatic currently as far as your urinary complaints are concerned, then you can stop the medications for now. The same can be restarted whenever you become symptomatic again, without any consequences. If you are still symptomatic despite of current medication, then you can consider for a surgical intervention after thoroughly consulting your urologist.
1
person found this helpful
The fallopian tubes are a couple of thin tubes that act as a vehicle in transporting a woman's eggs (ova) from her ovaries (where they are housed) to her uterus (otherwise known as the 'womb') where they are either fertilized by the male sperm or disposed off during menstruation. Fallopian tube cancer, otherwise known as tubal cancer, forms in the fallopian tubes that connect the ovaries and the uterus.
It is hard to see a tumour or growth developing within a tube. This makes fallopian tube cancer hard to diagnose and complicated to manage as well.
If you do have fallopian tube cancer, it is vital to get a quick diagnosis as promptly as possible. This will help you to get effective treatment. However, diagnosing fallopian tube cancer can be challenging because of the following:
It is an uncommon kind of cancer.

The indications are vague and like those of different other conditions.

Discovering a tumour inside the Fallopian tube is troublesome.
In case you have symptoms that may point at fallopian tube cancer, your specialist will conduct a thorough physical examination and get some information about your lifestyle and your family history. A pelvic examination will be done to examine your uterus, ovaries, fallopian tubes and vagina. If a tumour is found, your specialist will do some more tests.
At least one of the accompanying tests might be utilised to see whether you have fallopian tube cancer and if it has spread. These tests additionally might be used to see whether the treatment is working. These diagnostic tests may include the following:
Ultrasound of the Pelvis: This test is helpful. However, in case that your specialist still suspects fallopian tube cancer, he or she will arrange a transvaginal ultrasound. During this test, a probe will be put into the vagina to deliver a photo of the inner organs. A transvaginal ultrasound is the best method for imaging the fallopian tubes.

CT or CAT (computed axial tomography) scan

MRI (magnetic resonance imaging) scan

CA125 test: This blood test checks the levels of CA125, a known tumour marker for gynecologic cancers. An abnormal state of CA125 may mean you need to have more tests. However, it does not necessarily mean you have fallopian tube cancer. Serum levels of a marker called CA-125 can be unusually high in patients with gynecologic infections in cancer and non-cancer sorts, that is, pelvic inflammatory infection, endometriosis and early pregnancy. CA-125 can be non-specific and might be elevated because of numerous issues that are not cancer related.
1
person found this helpful
U can go for radio therapy or u can go for proper homoeopathic treatment which can increase the life span,,it's not curable
If liver functions are normal, no problem in taking urimax d. U may have some loss of libido and erectile dysfunction in taking this drug for long periods
2
people found this helpful

MBBS Bachelor of Medicine and Bachelor of Surgery, MS - General Surgery, Genito Urinary Surgery

MBBS, MD - Respiratory Medicine, FNB - Critical Care, EDRM, IDCC
Lungs are the most important organ of our body that has the responsibility of taking in the oxygen and releasing out carbon dioxide. When cancer develops in it, the entire body gets imbalanced. Lung cancer leads to more death than any other type of cancer, which is why identifying the symptoms and knowing the causes are instrumental in obtaining a timely diagnosis as well as in prevention of this disease.
Symptoms of Lung Cancer
In the early stages:
In the later stages:
Bone pain
Facial paralysis
Blood clotting
Weakness
Sever chest pain
Smoking: People who smoke are more prone to lung cancer. With the increase in the number of cigarettes you smoke, your chances of getting lung cancer increase too. People who don't smoke but are surrounded by the smokers also have high chances of being affected by this form of cancer.
Exposure to Asbestos: Asbestos is a group of mineral, which is present naturally in the environment. Lung cancer can occur due to the inhalation and ingestion of asbestos fibers.
Exposure to Ranon Gas: Ranon is a radioactive gas, which is formed naturally on decaying of radioactive elements. It is found in low levels in the air that we breathe and the water that we drink. Consumption of air and water having this gas leads to lung cancer.
High Levels of Air Pollution: Presence of high levels of dust particles and pollutants in the air that we breathe can cause lung cancer. 1-2% of lung cancer is caused because of it.
High Levels of Arsenic in Drinking Water: Consuming water with arsenic content is harmful as it directly affects the lungs and when the arsenic content is too high, it may lead to lung cancer.
Exposure to Chemicals: Exposure to certain chemicals like uranium, coal products, gasoline, diesel exhaust and mustard gas can also cause lung cancer.
Family History of Lung Cancer: Chances of getting lung cancer increase if your parents, child or siblings are already prone to lung cancer.
1
person found this helpful
View All Feed
Near By Clinics