About
Our medical care facility offers treatments from the best doctors in the field of Audiology.Our mission is to blend state-of-the-art medical technology & research with a dedication to pat...
...more
Our medical care facility offers treatments from the best doctors in the field of Audiology.Our mission is to blend state-of-the-art medical technology & research with a dedication to patient welfare & healing to provide you with the best possible health care.
More about National Hearing Care Centre
National Hearing Care Centre is known for housing experienced Audiologists. Mr. Kuldeep Singh, a well-reputed Audiologist, practices in Delhi. Visit this medical health centre for Audiologists recommended by 93 patients.
Timings
Location
D-218, Near Hotel Sunshine Near OBC Bank, Vivek Vihar
Vivek Vihar
Delhi,
Delhi
-
110095

Get Directions
Doctor in National Hearing Care Centre

Master in Audiology
Audiologist
Services
Submit Feedback
Submit a review for National Hearing Care Centre
Your feedback matters!
Write a Review
Feed
Nothing posted by this doctor yet. Here are some posts by similar doctors.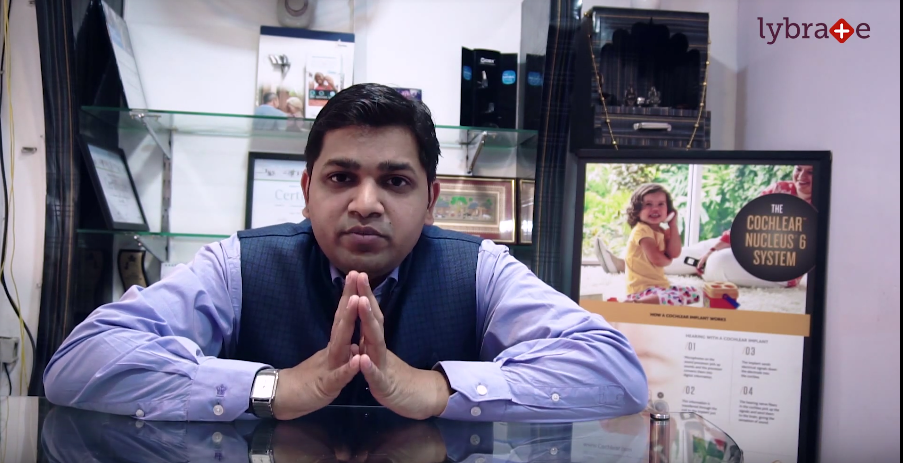 While most noise is just in the background for us, loud noises, either in small spurts or prolonged exposure, can cause hearing loss. This has been happening more frequently as the levels of noise in an industrialized society go further up.
1465
people found this helpful
Proper and sound hearing is essential for a healthy living. If you are suffering from lack or loss of hearing, chances are that you are missing out on life itself. Therefore it is imperative that you undergo treatments in case you are suffering from any kind of hearing ailment. There are various reasons that contribute to loss of hearing.
Some of the common causes are-
1. Age
2. Increasing noise
3. Genetically inherited
Over the years various surgical and non-surgical methods have surfaced that repair hear loss and damage. Among the other branches of medicines, Ayurveda is the most old and ancient method. It uses natural herbs in order to correct and treat hearing loss. This has proved to be extremely beneficial and potent and it cures hearing ailments by various natural methods.
Some of them are:
1. Lukewarm mustard oil or sesame oil-
If you are suffering from ear ache or loss in hearing, try putting few drops of warm mustard oil and sesame oil in your ear and hold it with index fingers. At the same time store the air in your mouth and let your cheeks contract and bulge for a minute or so. This ayurvedic tip considerably improves hearing and reduces ear pain.

2. Raddish juice and sesame oil-
If you are suffering from sores and hearing problems, a mixture of the two can be beneficial. In this method, a small quantity of raddish juice should be boiled with a small quantity of sesame oil till the juice absorbs the oil. This mixture should be administered twice a day in order to experience the results.

3. Applewood oil-
A variety of ingredients are required in order to create the resultant oil. Initially cow's urine should be boiled and the applewood powder must be added to it. This mixture should then be filtered and further added with sesame and goat's milk. This concoction then should be boiled and the resultant oil should be stored and applied with cotton daily. This improves hearing a great deal.

4. Mixture of neem and turmeric
In this method turmeric and neem leaves are boiled together. The steam should be taken as well as the water must be applied on the ears and surrounding areas. This has proved to be an extremely effective remedy in treating puss in the ears and consequent hearing loss.

5. Mixture of raddish juice, turmeric, sesame oil and ajwain seeds
All these ingredients must be taken in selective quantities and boiled to get the resultant oil. This oil must be stored and used to treat hearing loss and other ear diseases.
1
person found this helpful
It's a common misconception that you can't wear hearing aids with eyeglasses or a pacemaker. People with glasses can get an in-the-canal hearing aid or longer tubes on their behind-the-ear devices. Hearing aids won't interfere with a pacemaker. Using properly operating household appliances such as microwave ovens, electric blankets and most power tools cannot damage your pacemaker.
Your hearing is one of the most important function your body carries out and sometimes you realize that you are losing your sense of hearing, when it is too late to get it back. There are two main reasons for this. One of the reason is age and the other is when the inner ear's hair cells break down and do not pick up sound well.
Here are 7 ways to safeguard your hearing:
Try to avoid loud places: It is not advisable to go to places where you have to shout to be heard, such as in a street, a concert or a construction site.
Buy low noise rating equipment: The equipments in your house will make sound that you hear the most. Try to avoid these equipments by buying appliances with a low noise rating.
Wear hearing protection at loud places: However, it is true that it is not always possible to avoid loud noises. This is when you need to get hearing protection. Earplugs and earmuffs are two of the best ways to make sure that even when you are in a loud place, your hearing does not get affected. Earplugs and earmuffs generally reduce sound by 15 to 30 decibels, which may be crucial to make sure that later in your life, you do not lose your hearing.
Avoid smoke: Smoking raises your chance of hearing loss. Second hand smoke does the same thing. Therefore, try to avoid, both smoking and secondhand smoking.
Remove earwax properly: Earwax cannot be removed properly using a cotton swab. Instead, you should use an irrigation kit. Remember this as otherwise; the earwax could muffle your hearing.
Avoid medications which reduce hearing: Certain medications increase hearing loss. Therefore, double check with your doctor to make sure your medicines will not make you lose your hearing.
Get your hearing tested: Finally, get your hearing tested as identifying the problem early on can help stop worsen the situation.
It will help your ear and brain to corelate senses and sound waves for better hearing. But may be dependency increases. However few kinds of pranayam are very encouraging and some simple herbs are used for such improvements but these are slow. If at 22 years you are not medically unfit, please do consider to go for naturals. Please consult on my private Lybrate chat. You may attach audiogram report to us.

BASLP (Bachelor of Audiology Speech Language Pathology), DHLS Audiology
Hearing aid is a small electronic device that you wear in or behind your ear.It makes sound louder so that a person with hearing loss can listen, communicate and participant more fully in daily activities.
A hearing aid can help people hear more in both quiet and noisy situation.
A Hearing aid has three basic parts: a microphone, amplifier, and receiver. The hearing aid receives sound through a microphone, which converts the sound waves into electrical signals and sends them to an amplifier. The amplifier increases the power of signals and then sends to the ear through receiver.
How does it help?
Hearing aids are primarily useful in improving the hearing and speech comprehension of people who have hearing loss or impairment.
How can I find out if I need a hearing aid?
If you think you might have hearing loss or your family says that you can't hear once said then you need to Visit Audiologist to investigate whether you have hearing loss or not
Signs of hearing loss:
Asking people for repetition
Difficulties on telephone
Difficulties while watching TV , Turning the TV or radio volume
Speaking loudly
Problem in noisy surrounding.
Withdrawal from conversation.
Avoidance of social meetings.
Difficulty in understanding words
Frustration and anger if not able to hear other people.
If you find any of these you need to consult Audiologist.
Who is an Audiologist?
Audiologist is a hearing health care professional who investigate or identifies and measures hearing capacity by administering various audiological tests.
Audiologist has Degree in Audiology and he is a registered member of Rehabilitation council of india.
Audiologist will help you to find out whether you have hearing loss or not.
Audiologist will tell you type and degree of hearing loss.
Audiologists will advice you further management according to your reports.
If you have condition which can be corrected by medicine or surgery then he will refer to ENT specialist.
If you have hearing loss then Audiologist will help you to select type of hearing aid suitable for you.
He will also tell you which hearing aid works best for you
Audiologist will program your hearing aid according to your audiogram.
Audiologist will also look after you hearing aid- repair, programming, change of parts, servicing, minor repair, batteries, re-evaluation and programming in future.
He will also guide you before and after ear surgery.

BASLP (Bachelor of Audiology Speech Language Pathology), DHLS Audiology

BASLP (Bachelor of Audiology Speech Language Pathology), DHLS Audiology
Using a hearing aid presents a number of advantages to a hearing impaired person. First and foremost, you will hear a lot better. Hearing aids do not restore your hearing to normal but they improve it significantly. It becomes easier to hear what other people say. Sounds you have not heard for a long time such as birds singing, door bell ringing, the howling of the wind and water running may become audible to you.
Hearing aid usually improves the user's social, psychological and physical sense of well being.
Study as well as experience shows that hearing aid generally improve the quality of life and will help you:
Get a better relationship with your family
Feel better about yourself
Get better mental health
Improve your physical well being
To concentrate better
Feel more independent and secure
Feel less tired or exhausted
Be more able to participate in social gathering
Be able to increase your social contact
Be able to do better in your job
Hearing aid will help you to reduce tinnitus
Hearing aid will help you to avoid dementia by helping you to hear and improve cognitive functioning
As you start hearing through hearing aid, you will start socializing yourself and indirectly improve your quality of life.
Why you need to wear two hearing Aids?
Better understanding of speech
Better understanding in group and even in noisy situation
Better ability to tell the direction of the sound (Localization)
Better sound quality
Greater listening comfort
Hearing is less tiring and more pleasant
Keeping both ears active preserves speech understanding in both ears
Effective tinnitus masking
Better understanding of listening to radio and television
Speech will be clear
2228
people found this helpful
View All Feed
Near By Clinics