About
By combining excellent care with a state-of-the-art facility we strive to provide you with quality health care. We thank you for your interest in our services and the trust you have place...
...more
By combining excellent care with a state-of-the-art facility we strive to provide you with quality health care. We thank you for your interest in our services and the trust you have placed in us.
More about Jaipur Golden Hospital
Jaipur Golden Hospital is known for housing experienced Neurologists. Dr. Munish Aggarwal, a well-reputed Neurologist, practices in Delhi. Visit this medical health centre for Neurologists recommended by 51 patients.
Timings
Location
# 2, Institutional Area, Rohini Sector 3. Landmark: Behind DTC Bus Depot, Delhi
Rohini Sector 3
Delhi,
Delhi

Get Directions
Doctor in Jaipur Golden Hospital
Services
Submit Feedback
Submit a review for Jaipur Golden Hospital
Your feedback matters!
Write a Review
Feed
Nothing posted by this doctor yet. Here are some posts by similar doctors.
A migraine is a condition where there are pulsing pain and discomfort on one side of the head. Apart from the pain, the migraine will also cause a severe headache and nausea. Lastly, patients may experience physical discomfort in the presence of bright light. While there is no permanent cure for migraines, they can be controlled and minimized with the help of certain medications.
Here are some of the causes and symptoms most commonly associated with migraines.
The exact cause of a migraine is not well understood by the scientific community. However, some of the research indicates that an amalgamation of environmental and genetic factors may play a part in determining who gets affected by the disorder. Abnormality in brain chemical levels, such as serotonin, may be responsible for the pain. Further research is needed to establish the link between serotonin and migraines. Triggers for migraine attacks include-
Sudden hormonal changes in women during puberty, pregnancy and menstrual cycles.
Certain foods and dairy products
Alcoholic drinks, such as wine, and products with a lot of caffeine, like coffee
Excessive stress
Certain medications that modify the hormone levels
Symptoms of Migraine:
Migraines attacks can be divided into four distinct stages, depending on the severity of the symptoms. The four stages include prodrome, aura, headache and post-drome.
MigraineProdrome- It is the period just a day or two before an ensuing migraine attack. This stage is characterized by neck stiffness, mood swings, food cravings and constipation.
Aura- Auras occur just before or during the migraine attack. During this stage, some people may experience abnormal visual phenomena or even vision loss. Patients may also have difficulty forming words.
Attack- When a migraine is left untreated for 72 hours or more, it may progress to this stage. It is characterized by severe head pain, nausea, vomiting, lightheadedness and hypersensitivity to light.
Post-drome- This is the final stage and usually occurs after the attack subsides. Patients are left drained and may experience moodiness, dizziness, weakness and confusion.
Role of Homeopathy Against a Migraine:
Unlike conventional forms of medicine, homeopathy does not believe in simply popping a pill for the condition. Instead, this branch of science looks to get to the root of the problem and treat the underlying cause that may be resulting in a migraine. However, the homeopathic remedies used differ from one person to the next, even though there are some particular medications that work best in migraine cases.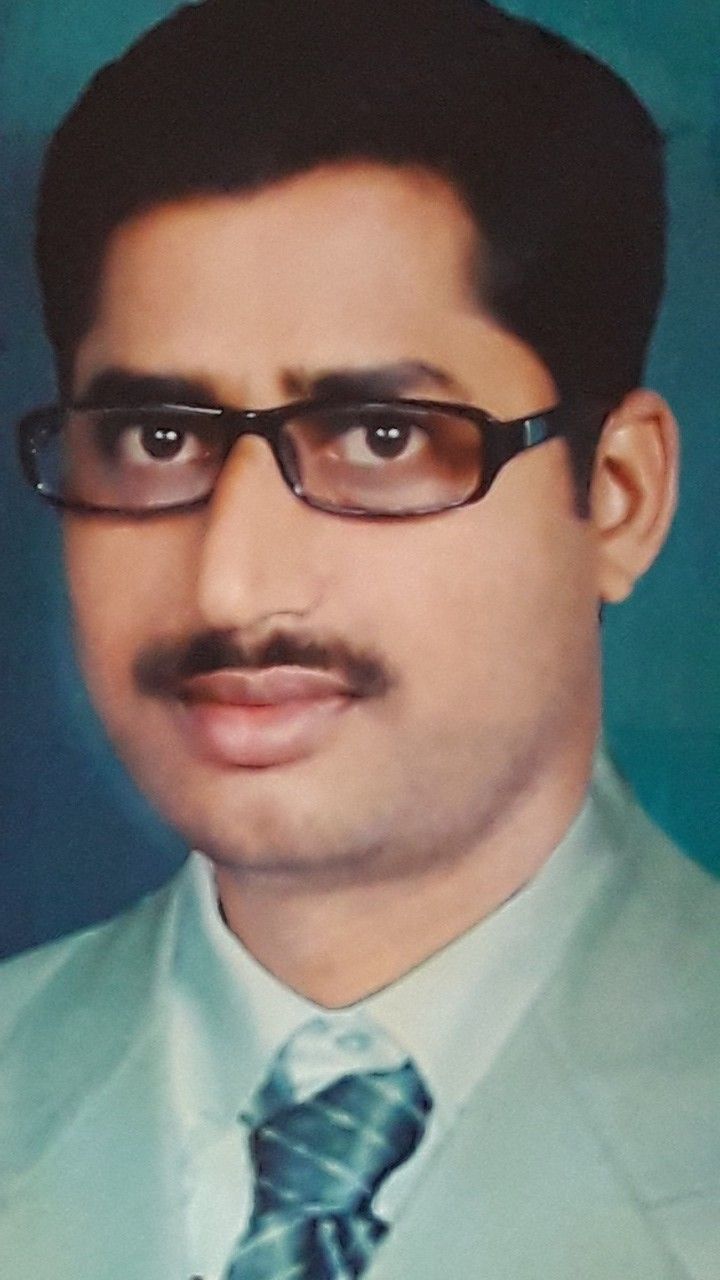 BAMS - Alternative Medicine, Bachelor of Naturopathy & Yogic Sciences (BNYS)
Alternative Medicine Specialist, Lucknow
Migraine is a severe form of headache wherein, the excruciating pain is accompanied by an extreme sensitivity to sound and light; you also experience nausea. The headaches usually affect either side of the head and are throbbing in nature. Hot flashes, numbness of limbs and blind spots in the eye; these are often considered as warnings. In certain cases, migraines can cause blackouts that can range from a few seconds to a few minutes.
Migraine occurs in four stages:
Pro-drome (symptom indicative of an onset of an illness)
Aura (visual auras including blurred vision)
Headache
Post-drome (the residual effects of migraine characterized by fatigue and lethargy)
But the occurrence of these stages varies across individuals. The causes of migraines aren't specifically understood. It may be due to the interaction of the brain stem with the trigeminal nerve, which is an important pain pathway of the brain. Imbalances in hormonal levels or in the levels of neurotransmitters such as serotonin may also prove to be a causal factor.
Symptoms
Migraine may be triggered due to stress, physical exertion, and excess intake of alcohol or food additives such as MSG (Monosodium Glutamate). Changes in the environment and sleeping patterns may also be probable culprits.
Migraine can be easily distinguished from regular headaches, given the fact that migraines last longer and are rather severe in nature with pain felt in one part of the head. Most people experience the 'Aura'stage where they have visual flashes right before headache. Nausea, eye pain or sensitivity to light and sound are other factors helpful in distinguishing migraine from other headaches.
Symptoms can occur a while before headache, immediately before headache, during headache and after headache. Although not all migraines are the same.
Typical symptoms include:
Moderate to severe pain, usually confined to one side of the head during an attack, but can occur on either side of the head
The pain is usually a severe, throbbing, pulsing pain
Increasing pain during physical activity
Inability to perform regular activities due to pain
Feeling sick and physically being sick
Increased sensitivity to light and sound, relieved by lying quietly in a darkened room
Some people experience other symptoms such as sweating, temperature changes, tummy ache and diarrhea.
Complications in migraine may include:
Chronic migraine which last up to 15 days or more
Status Migrainosus where the attacks last for over 3 days
Migrainous infarction where the aura lasts longer than it should, cutting blood supply to the brain.

M.D. (Psychiatry), MBBS Bachelor of Medicine and Bachelor of Surgery
Sleep is known to most as a period of rest and relaxation, but there are multiple disorders which are associated with sleep too. Hypersomnolence or hypersomniais one of the most common sleep disorders. This is characterised by excessive daytime sleepiness and prolonged periods of sleep at night. They wake up fresh in the morning, but can easily go back to sleep any time of the day without feeling strained or tired. There is again no freshness associated upon waking up. Funny as it may sound, they can doze off even during a meal or in the middle of a conversation.

Causes: This condition is most common in men and in the early adolescent days.
There is no underlying cause that has been identified, though there is a genetic predisposition.
People with history of head trauma are more affected
People with anxiety, depression, bipolar disorders, epilepsy, and other mental disorders are also more likely to be affected
People with sleep apnea often are hypersomnolence
Restless legs syndrome, narcolepsy
Neurodegenerative disorders like Parkinson's and Alzheimer's tend to sleep more.
Sleeping for longer hours at night time
Excessively sleepy during daytime
Able to doze off anytime during the day
Inappropriate and involuntary sleeping pattern
Having difficulty getting out of bed after waking up, even after prolonged sleep
Feeling of disorientation
Feeling agitated, anxious, lethargic, and irritated
Impaired cognition and memory
All these lead to extreme state of drowsiness
Increased tendency for hallucinations
Reduced appetite and even weight loss in some people
There is restlessness, reduced pace of thinking and speaking
Overall reduced energy levels
Social interactions are affected including work life, social functions, etc.
Diagnostic criteria:
If a person happens to sleep more at night or falls asleep during the day easily for more than 3 times a week, it is usually concerning.
The added feature of no tiring physical activity can also lead to suspicion
In acute cases, these symptoms are present for at least a month and in chronic cases, it could be seen for up to 3 months
It cannot be explained by lack of sleep on a regular basis
One or more of the above conditions could be present, which can help in making the diagnosis
Treatment:
Most cases of hypersomnia would need treatment only to improve their energy levels and improve the quality of life. Very often, treating the underlying condition can lead to improvement of hypersomnia. The tired, lethargic, restless feeling affects the overall performance of a person, leaving them with a lowered self-esteem. Brain stimulating drugs like amphetamines are used to improve daytime alertness and also reduce sleepy feeling during the day.
Neurological disorders may creep in due to many reasons. It may be due to degenerative diseases, accidents, other health conditions, birth defects or genetics. The most common form of disorder occurs due to non-functional brain cells in some parts, and loss of myelin sheath in neurons, which protects the nerve signals in their complete transfer from origin to destination. These losses are irreparable, but further degeneration can be avoided with Ayurveda. Panchakarma, the branch of Ayurveda, which deals with detoxification of the body and mind, especially helps. Over a period of time, it can bring back the lost sensation in nerves. Yoga, pranayama and Ayurvedic treatments lead to recovery and relief to a huge extent.
Important facts about Panchakarma
There are 3 important steps in Panchakarma, which are followed one after another to get the result. The main objective of Panchakarma is to detoxify the body. Virechanam, Vamanam, Sneha Vasti, Nasyam and Kashaya Vasti are the 5 folds in Panchakarma.
Poorvakarma or preparing the body, followed by Abhyangam or massage, followed by Elakizhi or herbal paste massage, and finally Podikizhi, or steam bathing makes the body ready for receiving further treatments.
What is Njavara Kizhi?
Njavara is a variety of rice, which is specially used for Ayurvedic treatment and massages. In this treatment, the rice is made into a pudding by boiling it with milk. This pudding is then made into boluses. The boluses are filled in muslin cloth, and then using these muslin bolus dabs, the whole body of the patient is massaged. This full-body massage has excellent effects on neurological and joint functions. The deep tissues within the body are rejuvenated. The treatment is carried on for 45 minutes to 60 minutes by therapists or experts. Another form of the treatment requires the rice to be made into a paste, and then the paste is applied all over the body. But this is more preferred for beautification.
Other effective therapies
Siro Vasti, Kati Vasti, Ela Kizhi and Nasyam are all different forms of Panchakarma treatment, which detoxify the body and mind and rejuvenate the body and nerve functions. But these treatments cannot be conducted on the body on your own. You need a masseur who must be a specialist in Ayurveda to do this for you. Hence contacting Ayurvedic clinics, doctors or experts would be the best to start the treatment.
Hi, Sorry to hear about your from problem vitamin d deficiency is usually seen in people working indoor like office workers the best source for vitamin d is sunlight to have a good exposure between 10 to 4 p.m. At least for half an hour without any sunscreen have more vitamin d rich diet like meet poetry cheese milk products for further help you can consult me online and I will be happy to help you thanks a lot.
Over weight case, take sky fruit, cow urine caps, org wheat grass powder, nigella cap, may contact for any assistance.
1
person found this helpful
Hello, thanks for your query on Lybrate "as" per your clinical query (a seizure is a sudden, uncontrolled electrical disturbance in the brain. It can cause changes in your behaviour, movements or feelings, and in levels of consciousness) do check if you have faced it before? If yes then visit your doctor now for a detailed clinical examination and do (mri scan and eeg]to confirm the diagnosis. Hope that helps and wish you good health.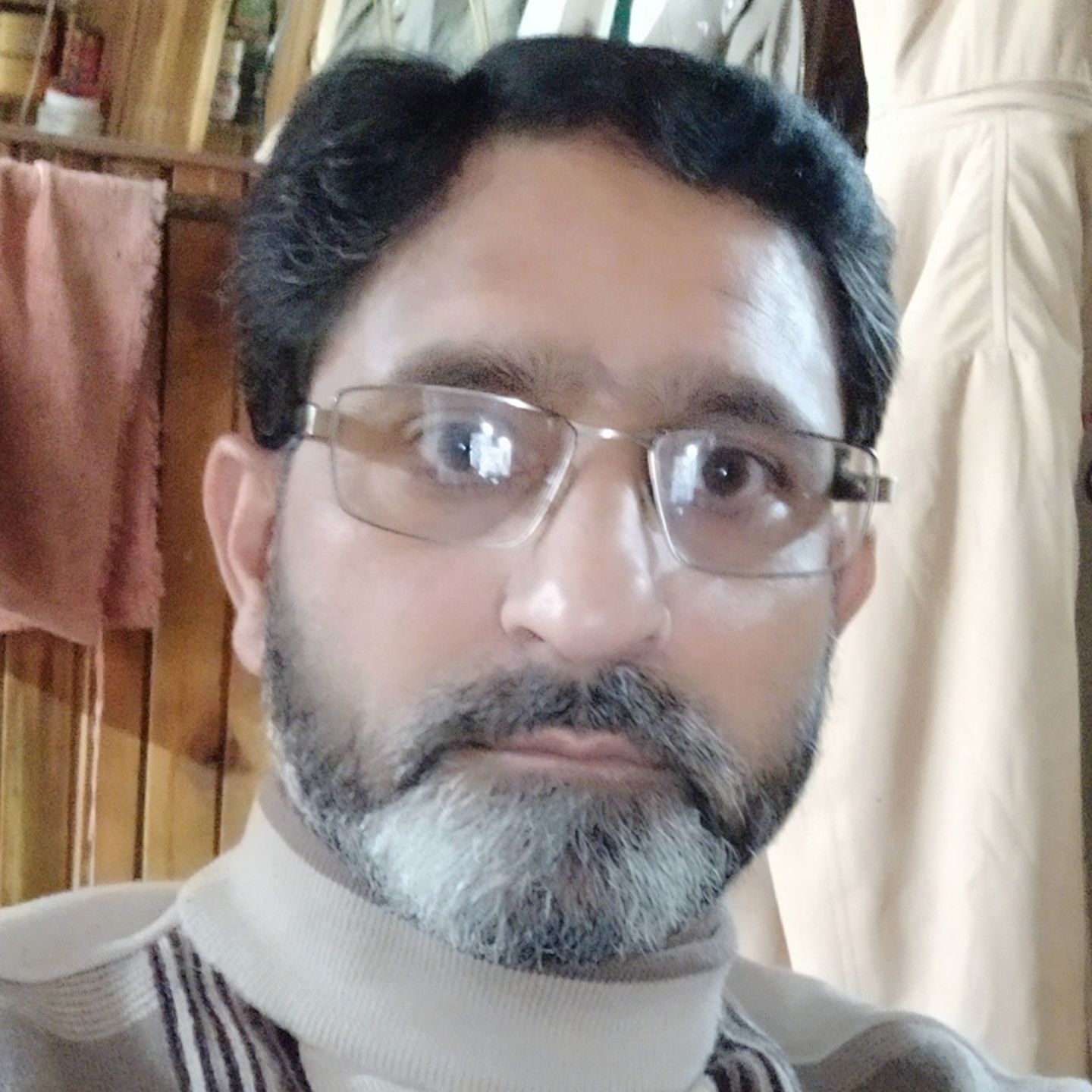 MS, Fellowship in Minimal Access Surgery, Fellowship of Indian Association of Gastrointestinal Endo Surgeons (FIAGES), FALS(Fellow Advanced Laparoscopic Surgery)
General Surgeon, Srinagar
A tumor may be defined as an abnormal unwanted growth of tissue in any part of the body. This word need not immediately cause panic because the tumor may or may not cause a health threat.
There are three types of tumors:
Benign tumor: This is a noncancerous type of tumor. In our body, new cells are formed while the old ones called dead ones are disposed by our immune system. When this disposal of cells does not occur, the remaining dead cells form a lump, which is called a benign tumor. They are not dangerous since, they do not contain harmful fluids and do not spread. A person suffering from a benign tumor in the brain may have frequent headaches.
Pre-malignant tumor: It is an initial disorder, or an earlier symptom of cancer manifestation. The inclination of this medical condition is that it will progressively become precarious. This is so because it is capable of conquering neighboring tissues and spreading as well. Leukoplakia is a form of premalignant cancer. They evolve as thick white patches inside the cheeks or on gums below the tongue. These patches are very difficult to be scraped off from the mouth. They are caused mainly due to chewing tobacco and smoking, and ff left untreated can expand.
Malignant tumor: These are the cancerous tumors, in which cells multiply abnormally and rapidly. They are unstable and travel along bloodstream, circulatory system and lymphatic system to other parts of the body. Sarcomas and carcinomas are the most common types of malignant tumors. While the former is related to connective tissues the latter is related to organs and glands.
The most common procedure to name the type of cancer is to refer to their site of origin. Adenocarcinoma, refers to cancer in the adenoid glands. Similarly, a benign tumor of fatty tissue is called lipoma, where as a malignant tumor in the same area is referred to as liposarcoma.
What is a biopsy? How does it relate to a tumor?
A Biopsy is a medical procedure practised by qualified medical practitioners. This procedure helps in identifying the type of tumor within a patient. It aids the doctor to conclude the type of treatment to be given to any patient. This procedure is a definite diagnosis to the identification of cancer. A Biopsy is the removal of a sample of the abnormal, unwanted tissue for laboratory examination. Biopsies are of different types, and they may be performed using ultrasound, CT scan or MRI depending on where the tumor is.
Excisional biopsy: In this method the entire lump of excess tissue is removed.
Incisional biopsy: Here a sample of the abnormal tissue is removed surgically.
Needle aspiration biopsy: Here the sample is extracted with the help of a needle.
After extraction, the tissue layers are sent to pathological departments to check their composition, and cause of disease.

MD - Obstetrtics & Gynaecology, FMAS, DMAS, Fellowship in Assisted Reproductive technology, MBBS Bachelor of Medicine and Bachelor of Surgery
Hello, The generic, active ingredient zolpidem is classified as a pregnancy category C drug by the FDA and hence not recommended with use in pregnancy. iT SHOULD BE STOPPED AT LEAST 3 MONTHS PRIOR TO PLANNING PREGNANCY.
1
person found this helpful
View All Feed
Near By Clinics