About
We will always attempt to answer your questions thoroughly, so that you never have to worry needlessly, and we will explain complicated things clearly and simply.
...more
We will always attempt to answer your questions thoroughly, so that you never have to worry needlessly, and we will explain complicated things clearly and simply.
More about Dr. Vishwanath's Diagnostic Center
Dr. Vishwanath's Diagnostic Center is known for housing experienced Pathologists. Dr. Vishwanath Gupta, a well-reputed Pathologist, practices in Delhi. Visit this medical health centre for Pathologists recommended by 88 patients.
Timings
Location
Subhash Nagar
Delhi,
NCT of Delhi
-
110027

Get Directions
Doctor in Dr. Vishwanath's Diagnostic Center
M.D.(pathology)
Pathologist
Submit Feedback
Submit a review for Dr. Vishwanath's Diagnostic Center
Your feedback matters!
Write a Review
Feed
Nothing posted by this doctor yet. Here are some posts by similar doctors.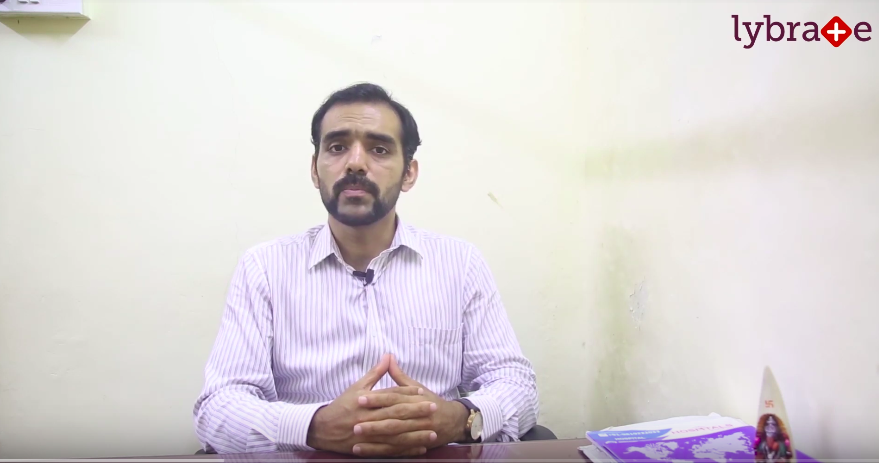 Rotator Cuff Tear is one of the most common disabilities observed amongst adults above 40 years of age. Rotator Cuff is a group of four muscles that keep the Humerus (arm bone) attached to the socket of the Shoulder. The Rotator Cuff keeps the Shoulder Blade attached to the arm, and when there is damage (tear) in one of these muscles, excruciating pain is felt by the patient.
3507
people found this helpful
Herniated disc, bulged disc, protruded intervertebral disc (PIVD) are the different names of one condition. This is a condition where- disc in between the two vertebral bodies starts peeping out on one side- anterior or posterior. These discs are just like the bags filled with liquid material, which work like shock-absorbent. There are several hard bony vertebrae in the vertebral column and there is plenty of movements with these vertebrae. When we look on one side to other side, we look upwards, downwards or we twist and even we bend forward or backward in each and every condition, there will be a movement in these bones, these discs decide the free movements of the spine. Along with this- when we walk or run there will be shocks and jerks to all these bones and these bags decide that there wont be any kind of jerks in between the bones. So, these discs are of multiple uses.
Our spine is inverted "S" shaped. There are two main curvatures in the spine which are free to move- Cervical and Lumbar curvatures. These curvatures of the spine are maintained due to the spaces in between the two vertebrae. Whenever there is a loss or change (specially reduction) of this space between two vertebrae- pressure will be exerted on the intervertebral discs. This uneven pressure on the disc causes- protrusion/bulge/herniation of the disc- this is the condition known as SLIPPED DISC, in layman language. Why does disc slip
Generally, slipped disc condition is diagnosed by its signs and symptoms. When slipped disc starts exerting pressure on the nerves surround the disc- the nerve will be excited which gives sensation of- Pain, Burning or Numbness in the related area of the nerve. This sensation can travel long far away to the areas, which are being supplied by the nerve and can be limited to a particular location in neck or back even. Sign & Symptoms of Slipped Disc.
Ayurveda about Slipped Disc
Where modern medical (Surgical) sciences believes that this is a problem of just bones and joints of the vertebral disc besides this Ayurveda takes a "Wholistic" (Complete and wholesome) approach towards this and tells that this is a problem at three levels-
Mamsa Dhatu, Asthi Dhatu, Majja Dhatu!!
These are different tissue levels according to Ayurveda- Mamsa is muscles, Asthi represents bones and the Majja denotes everything which is in between and in the bones.
Mamsa (the muscles) starts stiffening due to the dryness – improper diet and imbalanced lifestyle and deteriorate the curvature of the spine- which leads to the deterioration of the intervertebral discs.
Asthi (the bony tissue) is affected due to the muscles.
Majja (the disc and the neural tissue- spine) is compressed due to the pressure and all effects.
So, we need to treat the condition, wisely and in a wholesome manner, rather just to removal of the protruded tissues (Laminotomy) and this is the basic reason- there are risks associated to the surgery of the spine and in almost more than 45% cases patients had to go for a second surgery to stay pain free. Why Surgery for spine doesn't succeed. Secondly, this is a mechanical problem so medicines alone can give you temporary relief rather than the cure- So better you save your money and invest it on complete cure for the problem, rather than just taking the pain killers and medicines which were indicated in epilepsy to just reduce the signs and symptoms.

Fellowship in Joint Replacement , M.Ch , MS - Orthopaedics, MBBS
Tendinitis is a discomfort of the tendon. It results in pain outside the joint. There are many tendons in the body, but this condition is mainly witnessed in wrists, heels, shoulders and elbows. Some frequently used names for different kinds of tendinitis includes pitcher's shoulder, tennis elbow, jumper's knee, golfer's elbow and swimmer's shoulder.
Symptoms of tendinitis:
Symptoms of tendinitis are witnessed at the point of contact between bone and the muscle. Some of the visible signs of tendinitis are tenderness, swelling and a dull ache while moving the affected joint. Even constant pain can be felt in some cases.
What are the causes of tendinitis?
Tendinitis is frequently observed among sportsmen and athletes. If a job involves repetitive motion of a particular joint, the stress on the tendons can result in tendinitis. It is therefore very important for sportsmen to use the right technique in order to refrain from tendon related problems. Sudden accidents can also result in an injury to the tendon.
Risk factor of tendinitis:
Risk factors for this condition include job, occupation, and sports. As a person gets older, tendons tend to lose their flexibility which can lead to an injury of the tendon. If the job of a person involves frequent reaching of the overhead, vibration, repetitive motion and forceful exertion, he might face an injury to the tendon resulting in tendinitis. Last but not the least, tendinitis is very common among players who are involved in sports such as basketball, tennis, golf, baseball, running , cricket and bowling.
What are the complications involved?
Tendinitis can aggravate to tendon rupture of proper treatment is not done on time. Tendon rupture needs a surgical procedure to fix. If tendon pain lasts for few weeks at stretch, there is a good chance that the condition has turned into tendinitis.
Diagnosis:
Diagnosis of tendinitis can be done with the physical exam itself. A doctor might want to look at an X-ray scan to negate other condition that might be causing the pain.
Treatment:
Treatment includes the prescription of pain relievers, such as ibuprofen and aspirin. Tropical creams can also be prescribed to relieve the pain. Doctors often suggest corticosteroids be injected along the tendon in order to relieve tendinitis. If the condition is not very serious, a doctor might suggest specific exercise such as eccentric strengthening to fix the condition.
If the condition is severe, the doctor might want to go for a surgical procedure to fix tendinitis. Especially in conditions where there is a tear in the tendon and the bone. Another invasive technique to treat tendinitis is the focused aspiration of scar tissue. This procedure is performed under anesthesia thereby causing less pain to the patient.

BAMS, Bachelor in Acupressure & Healing Science, Foundation Course In Yoga Science (FCYS)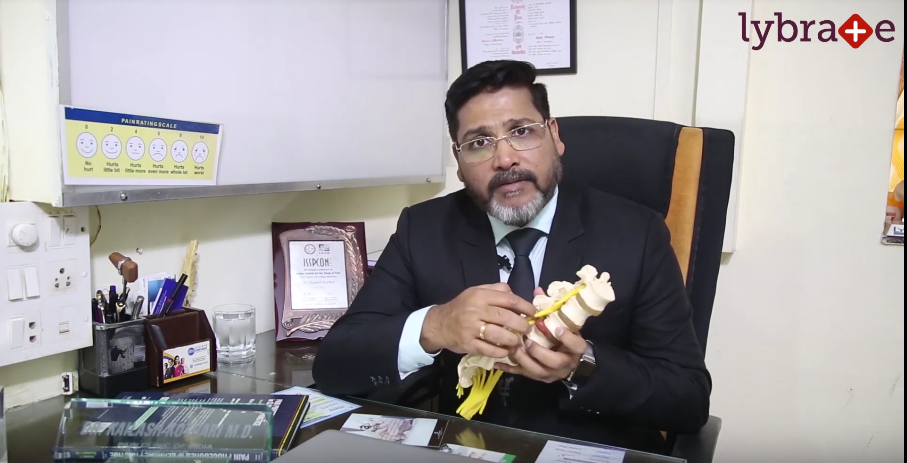 To treat the pain, your specialist needs to know how you have been feeling between visits. This will help in prescribing the right kind of exercise so that your muscles get their strength. Keeping a log or diary of your everyday "pain score" will help you track it. Towards the end of every day, take note of your agony level on the 1 to 10 pain scale.
3489
people found this helpful
Well body temp is slightly higher, it may be due to urine infection, need to test your urine for re me cs, need proper homoeopathic treatment to cure your problem.
1
person found this helpful
This seems vitamin b12 deficiency. Go for it's test and review with me on my private chat window for full treatment details.
1
person found this helpful
Hi lybrate-user, after reading your complaints, it may be gout, so please at first check uric acid level. Acidity is sever so this all are in most of cases effect of their nature, like high level of anger, fear or sadness. In my 16 years homoeopathy practice I have seen this fact and treated patient on their mental/stress level and they free from such complaint. Another possiblity is of rheumatic arthritis.
1
person found this helpful
View All Feed