About
Our mission is to blend state-of-the-art medical technology & research with a dedication to patient welfare & healing to provide you with the best possible health care.
...more
Our mission is to blend state-of-the-art medical technology & research with a dedication to patient welfare & healing to provide you with the best possible health care.
Timings
Location
Squadron Leader Mohinder Kumar Jain Marg, Gautam Nagar
New Delhi
New Delhi,
Delhi
-
110049

Get Directions
Photos (4)




Videos (5)
View All Videos
Amenities
Parking
Reception
Diagnostic Lab Service
Doctor in Dr. Sajjan Rajpurohit - Rajiv Gandhi Cancer Hospital

MBBS, MD - Oncology, DNB - Super Speciality, Immuno Oncology
Oncologist
Book appointment and get ₹125 LybrateCash (Lybrate Wallet) after your visit
Specialities
Oncology
Offers high quality care to patients with tumours, especially those that are cancerous
Services
Surgical Oncology & Treatment
Radiology Oncology & Treatment
Reconstructive Services & Treatment
Breast & Thoracic Services & Treatment
Orthopedic Oncology Services &Treatment
Uro and Gynae Oncology &Treatment
GI Onco - Surgery & Liver Transplant & Treatment
Neuro Surgical Oncology Services & Treatment
Treatment of Prostate Cancer
Treatment of Synovial Sarcoma
Patient Review Highlights
"knowledgeable"
2 reviews
"Very helpful"
5 reviews
Reviews
Samraj
Jan 25, 2017
I am so thankful that Dr.Sajjan Rajpurohit has given me the best advice and I am now finally able to get back to my normal self. I remember, I read an article of him in the paper and made contact. I was suffering from glioma for such a long time. They took very nice care of me, i never felt that I am in Rajiv Gandhi Cancer Hospital. In order to diagnose my problem completely he asked me a number of questions. He is very talented and seasoned doctor.
Demira
Apr 15, 2017
All of sudden I developed thercyst issue and didn't know what to do. drsajjan rajpurohit is so pleasant to talk to and always ready to answer your doubts. In the past i consulted so many doctors, but nobody was able to help me with my Issue, but he has helped me immensely. I remember, I read an article of him in the paper and made contact. Everything was just spick and span in the Rajiv Gandhi Cancer Hospital in delhi
Krish
Jul 29, 2017
I was suffering from skin cancer. I have consulted so many doctors , but no one was able to solve my skin cancer. I saw Sajjan Rajpurohit clinic's advertisement in newspaper and that is how we referred him. He is very talented and seasoned doctor. My case was extremely serious, but he really handled it very nicely. The staff was very attentive to my needs.I feel so great after the completion of treatment.
Adamya
Apr 12, 2017
he did my pap smear . Rajiv Gandhi Cancer Hospital is very hygenic. One of my colleague referred to Dr Sajjan Rajpurohit. He is very courteous and behaves very aptly with elder patients. The guidance he gave me has helped me immensely with my situation. Even though my problem was very big, the entire experience of undergoing pap smear was very relaxing.
Raghavendra
Aug 29, 2017
He is so pleasant to talk to and always ready to answer your doubts. Rajiv Gandhi Cancer Hospital has all the latest technology in place to handle severe cases. I consulted Dr Sajjan for my lung cancer treatment . With the help of his treatment for lung cancer I am feeling so great.
Maryam
Aug 23, 2017
The symptoms of smoking were severe and unmanageable, as I was addicted to smoking. Due to this habbit I was facing several issue and It was getting difficult for me to deal with this. but Dr Sajjan helped me deal with this problem. He is really a great doctor.
Feed
Shared 1 year ago • Featured Tip

MBBS, MD - Oncology, DNB - Super Speciality, Immuno Oncology
Renal cell carcinoma is the most common type of kidney cancer and accounts for 90 percent of all kidney cancers. Young children can develop another kind of kidney cancer termed as Wilms' tumour. According to a study conducted by the World Health Organization (WHO), 20qw revealed that renal cell carcinoma has increased manifold over the past decade. The primary reason is the improvement of imaging techniques and the lack of healthy lifestyle practices by most adults.
Possible Causes of Renal Cell Carcinoma
There is still no conclusive evidence reported by any scientist about the exact cause of renal cell carcinoma. What doctors do know is the fact the introduction of renal cell carcinoma triggers when few cells of the kidney acquire a mutation in the DNA of a person. Mutation communicates the cell to divide and grow uncontrollably. This leads to an accumulation of cells that eventually forms one or multiple tumours and grows beyond the kidney.
Risk Factors For Renal Cell Carcinoma
Some of the common risk factors for renal cell carcinoma include the following:
Old age
Persistent smoking
Exposure to substances such as herbicide, cadmium etc.
A family history of renal carcinoma
Inherited syndrome such as Hippel-Lindau disease, tuberous sclerosis complex, Birt-Hogg-Dube syndrome etc.
An existing case of kidney failure
Typical Symptoms of Renal Cell Carcinoma
Renal cell carcinoma is hard to detect in its early stages. There is no routine test either that can readily diagnose this condition. However, certain symptoms such as blood in urine, fatigue, sudden loss of appetite, fluctuation of fever, pain in the shoulder or back area, sudden weight loss etc. can indicate renal cell carcinoma.
Feasible Treatment Options for Renal Cell Carcinoma
Most renal cell carcinoma is treated with surgery. There are several types of surgeries, and depending on the stage and spread of cancer, one of the types is opted for.
Nephrectomy- This is a type of surgery that involves removing the entire kidney, some healthy tissues at the border, and other tissues such as adrenal gland, lymph nodes etc. The surgeon might perform an open or laparoscopic nephrectomy.
Partial nephrectomy– Under this type of surgery, the surgeon removes a tumour and a part of the healthy tissue from the border of the kidney. This form of surgery can be done via a robotic, laparoscopic or open procedure.
Cryoablation- This is a non-surgical method of treating renal cell carcinoma. Here, a needle is inserted into the kidney using image guidance, ultrasound, and cold gas. It freezes the cancer cells and limits their growth.
Apart from these, some other methods to counter advanced or recurring kidney cancer include targeted therapy, radiation therapy, biological therapy, partial surgery of the kidney, clinical trials etc.
In case you have a concern or query you can always consult an expert & get answers to your questions!
4320
people found this helpful
Shared 1 year ago • Featured Tip

MBBS, MD - Oncology, DNB - Super Speciality, Immuno Oncology
The study of blood and blood vessels is known as haematology. Doctors or scientists who study blood, in general, are known as haematologists. They are the ones who focus on blood health and blood disorders. The blood is composed of white blood cells (WBCs), red blood cells(RBCs) and platelets. Some of the organs that helps in transporting blood to other parts of the body include the blood vessels, lymph nodes, bone marrow and spleen. Proteins too actively participate in clotting and bleeding.
Diseases Treated by Haematology
Haematology treats an array of diseases including, but not limited to, the following:
Anaemia due to deficiency of iron, trauma related problems, sickle cell etc.
Myelofibrosis
Excessive production of RBC
Bone marrow and stem cell transportation
Platelet-related disorder such as Von Willebrand disease, idiopathic thrombocytopenic purpura, haemophilia etc.
Haemoglobinopathies condition such as the sickle cell disease and thalassemia
Leukaemia
Malignant lymphomas
Blood transfusion
Myelodysplastic syndromes
Common tests involved in haematology
Blood count- This test is done to get an idea about the total number of platelets, red blood cells, and white blood cells.
Blood film- In this test, blood is stained with specific dyes and placed under a microscope to view the size, shape and the total number of blood cells. It also reveals any abnormalities that may be present in the blood. Staining can flag red blood cells that are deformed in nature. It can further flag conditions such as microfiliariasis, malaria and toxoplasmosis.
Blood test – It is done to assess granulocytosis and storage diseases. Bone marrow examination can also be done through blood tests. .
Blood work - Assessment of immature platelets, evaluation of erythrocyte sedimentation rate (ESR) and spleen biopsycan be carried out with blood work.
Tests such as serum ferritin, folate levels, and vitamin B12 can reveal the iron status of a person.
Certain tests such as the antiglobulin or Coombs' can be done before blood matching or blood typing is done.
Prothrombin – This test is used to find out platelet function.
A test known as the diascopy is performed to find out whether a lesion is haemorrhagic, vascular or non-vascular
Immunocytochemical technique, a type of blood technique, is used to conduct antigen detection.
Haematology testsare used for assessinghaemophagocytic syndrome.
Karyotyping is done to detect any disorder of the chromosome.
In case you have a concern or query you can always consult an expert & get answers to your questions!
4611
people found this helpful
Shared 1 year ago • Featured Tip

MBBS, MD - Oncology, DNB - Super Speciality, Immuno Oncology
Cancer that starts in the testicles is called testicular cancer. Testicular cancer is commonly seen in men who are 25 to 40 years of age. It is generally of two types.
Seminomas: These grow and spread slowly and respond to radiation therapy.
Non-seminomas: These grow and spread rapidly, do not respond to radiation, and often require surgery.
While the exact causes for testicular cancer are not clear, the following are considered to be the possible risk factors:
Family history
Prior history of testicular cancer
Undescended testicles
Congenital abnormalities of the penis or urinary tract
Symptoms: While testicular cancer is often not easy to diagnose, the patient will have symptoms, which he may ignore.
Painful lump in one or both testicles
Pain in the lower abdomen and groin area
Enlargement of the testicles, due to fluid collection
Often, this type of cancer originates in the testicles and spreads to the adjacent groin lymph nodes. It can also reach distant organs like lungs, liver, and brain via metastasis.
The good news about testicular cancer is that the above symptoms would lead to early diagnosis, confirmed by ultrasound and other tests. Once confirmed, even if diagnosed in the late stages, treatment is quite effective and prognosis is good.
Stages of Testicular Cancer
There are four stages of testicular cancer – 0 to III, and treatment and prognosis would depend on the stage at which it is diagnosed.
Treatment: Various modalities are used depending on the stage and extent of spread.
Chemotherapy: Chemotherapy drugs are used to kill the existing cancer cells and arrest the further growth of testicular cancer. These can be given as tablets or injected into the system.
Radiation: Either internal or external radiation can be used. External is when a beam of radiation is directed at the scrotum to kill the cancer cells. Internal is when a needle, seed or wire is planted in the scrotum, which constantly gives out radiation to kill the cancer cells.
Surgery: If one testicle is involved, then it is removed along with the neighbouring lymph nodes. This may be followed up by chemotherapy or radiation in most cases. If distant organs are involved, it may not be removed. Instead chemotherapy or radiation will help control the spread.
Clinical trials: There are various drugs in final trial phase, and with the risks understood, some men may choose to be part of such trials.
With any of these treatments, surveillance follow-up is very essential, as testicular cancer is known for recurrence. If only one testicle was involved initially, the second one also could be affected later. Infertility is another issue, which needs to be managed in men with testicular cancer.
In case you have a concern or query you can always consult an expert & get answers to your questions!
3959
people found this helpful
Shared 1 year ago • Featured Tip

MBBS, MD - Oncology, DNB - Super Speciality, Immuno Oncology
To start with, it is important to understand what palliative care exactly is?
Palliative care is specialised care provided for a patient with serious illness to relieve them of the stress and symptoms of the same. The main aim of palliative care is to improve the quality of life for the patient as well as the family.
To treat a serious illness and to care for a patient with such an illness requires time and effort. Your family and doctors may not be able to offer you the necessary care when the disease is severe and life-limiting. In such cases, palliative care proves to be quite helpful to the suffering patient.
This treatment needs specialized doctors and a team of attendants who are responsible for the betterment of the patient's moral and mental strength. This treatment is a layer of extra protection for the patients who are severely weak.
Improves your quality of life
Palliative care aims at providing relief from pain, depression, anxiety, fatigue, difficulty sleeping, constipation, nausea and loss of appetite. It will also help in dealing with the suffering and agony that one might feel due to the illness which in turn improves your quality of life. Palliative care is required when the patients are suffering from diseases like cancer, CHF or congestive heart failure, kidney problems, Alzheimer's diseases, amyotrophic lateral sclerosis, chronic obstructive pulmonary diseases and there are many others chronic illness like these which need extra care and protection beside regular medical treatment.
When is it required?
Palliative care is for the patients who have been diagnosed with a life-threatening disease which might or might not be cured, and thus the patient has to bear the symptoms and the stress of the disease for life time.
Palliative care helps in bringing down the stress levels, in turn, reducing the symptoms of a severe disease within.
What can be expected from Palliative care?
Besides the primary medical treatment, you can opt for palliative care for the overall improvement of the patient's life. There are medical, emotional and other practical needs of the patients which need to be addressed in the right manner and it would be prudent to let to let a specialist take care of the same. This will not only help the patient feel better but also promote faster recovery.
Palliative care specialists work closely with patient, their doctor and the family of the patient to provide extra support. At any given point, if you feel that any of your loved ones needs palliative care, you can discuss it with the doctor and go for it. In such difficult situation, it is best to seek help and make the life easier for both the patient and the family.
In case you have a concern or query you can always consult an expert & get answers to your questions!
4118
people found this helpful
Shared 1 year ago • Featured Tip

MBBS, MD - Oncology, DNB - Super Speciality, Immuno Oncology
With every passing day, there are new advancements in the field of medicine, and cancer care is no exception either. A condition that still frightens the mass has come a long way in terms of cure and management. Cancer is life threatening but when diagnosed in the early stages, can be cured with proper medical intervention.
Many cancer patients experience pain which is caused as a result of the disease or as the result of the treatments for cancer. When the cancer spreads or the malignant tumor increases in size, it puts pressure on the surrounding (bones, tissues, etc.) which intrigues the pain. The cancer treatments like chemotherapy, radiation therapy, and surgery may also cause pain in the patients.
Here is an account on managing pain during cancer.
Treatment for Cancer Pain
Cancer pain can be dull, sharp, or achy. It can be constant or intermittent and can be mild, severe, or moderate. There are several over-the-counter or prescription medicines available in the market which can reduce the pain caused by the growing tissues or the treatments/therapies. A few such pain relievers include aspirin, acetaminophen, and ibuprofen.
Treatment According to Severity
For pain which is mild or moderate, you can opt for Non-opioids which are anti-inflammatory medicines and can be bought without the prescription from the drug counters. If you are having moderate to severe symptoms of pain, then you may be prescribed opioids like hydromorphone, hydrocodone, fentanyl, etc.
For burning and tingling sensation, antidepressants like imipramine or the trazodone, etc., can provide relief. You must not confuse antidepressant with medicines for depression; these are for pain management as well. You can also opt for the antiepileptics drugs which can reduce the burning or tingling sensation of cancer and have it doesn't refer that you get seizures. If there is swelling, then steroids are the option for you to control the swelling and the pain caused from it.
Ways to Take Medicines for Cancer Pain
Most of the medications that your doctor would prescribe you have to be taken orally if not directed otherwise. The medications are usually in the pills form. If the patient, for any reason, is not able to take the drugs orally, then he/she may have to take them as rectal suppositories and even transdermal patches.
It can also be injected into your body through an intravenous opening in which the needle with the medicine is inserted directly into the veins. There is also a subcutaneous process where the medicine is injected with a small needle just under the first layer of your skin.
Studies report that often cancer pain is under-treated. A common reason is the reluctance of the patients to speak about the pain. Other reasons for not opting for pain medications are the fear of addiction and side-effects.
Cancer pain management is indeed an important part of the cancer treatment, and the goal is to manage the pain at a bearable level. And, the best part is that the goal is often achieved. Consult an Expert & get answers to your questions!
4221
people found this helpful
Shared 1 year ago • Featured Tip

MBBS, MD - Oncology, DNB - Super Speciality, Immuno Oncology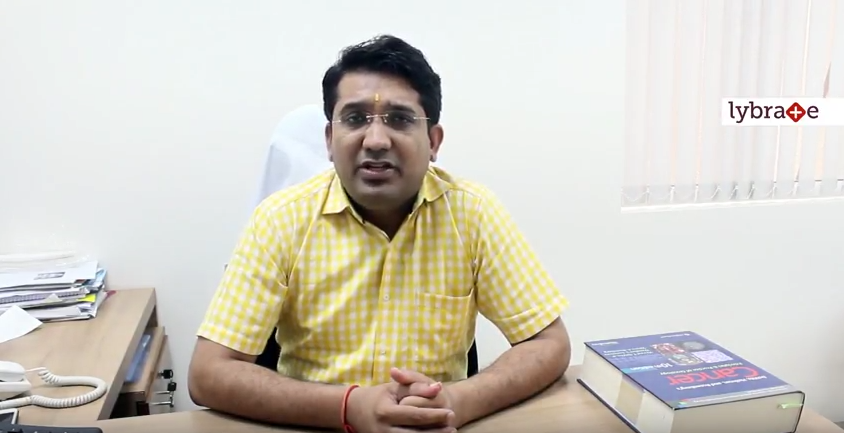 3305
people found this helpful
Shared 1 year ago • Featured Tip

MBBS, MD - Oncology, DNB - Super Speciality, Immuno Oncology
Symptoms and diagnosis of Uterine cancer
2648
people found this helpful
Shared 1 year ago • Featured Tip

MBBS, MD - Oncology, DNB - Super Speciality, Immuno Oncology
The diagnosis of leukemia in a child is followed by a discussion regarding the treatment and tenure required for complete recovery. The way in which the doctors go through the treatment after diagnosis of leukemia is based on various factors. Such factors that influence the outlook of the child are termed as prognosis.
These prognostic factors help in taking the decision regarding what sort of treatment should be offered to the child. Treatments may either be standard or intensive based on the prognostic factors. These factors, however, are vital in treating acute lymphocytic Leukemia than the other type called the acute myelogenous Leukemia. Above all these, survival rates are discussed and these rates play an important role. Parents of the child affected may at times insist that they get to know the survival rates.
The 5-year survival rates: The 5-year survival statistics are a common method used for discussing survival rates. This is the rate that denotes the percentage of children who live for a minimum of 5 years after the diagnosis of cancer. In the case of acute leukemia, it is rare for the cancer cells to come back after five years and so, you can come to a conclusion that the child has recovered.
Prognostic factors: The survival rates are based on a number of children who are diagnosed, but this is not conclusive. The type of Leukemia also plays a vital role. There are also various other prognostic factors that affect the child's outlook such as age, gender, weight, initial blood counts, and the way the child is responding to treatments. However, the survival rates are roughly the best estimates even after taking these factors into account.
Acute lymphocytic leukemia - 5-year survival rates
The survival rate for acute lymphocytic leukemia is greater than 85℅ and there is a vast improvement in this percentage over a period of time.
Acute Myelogenous Leukemia -5-year survival rates
The cumulative survival rate for Acute Myelogenous Leukemia is about 60℅ - 70℅. There was a substantial increase is this percentage over time. There are a few subtypes which have a different percentage of survival rates.
Juvenile Myelomonocytic Leukemia - 5-year survival rates
50℅ is the survival rate for this type of Leukemia.
Remission
The stage where there is no sign of Leukemia after 6 weeks of treatment even after the performance of lab tests which are very sensitive, it is called as remission. The remission stage does not necessarily mean that
Leukemia has been cured completely.
In conclusion, there is a significant increase in the percentage of survival rates when it comes to cancer. It has increased from 10℅ to 90℅ in the past few years. Factually speaking, there are approximately 375000 adult survivors in the United States who were diagnosed with cancer in their childhood. If you wish to discuss about any specific problem, you can consult an Oncologist.
4051
people found this helpful
Shared 1 year ago • Featured Tip

MBBS, MD - Oncology, DNB - Super Speciality, Immuno Oncology
Colon cancer is a medical condition where malignant cancerous growths mainly originate in the colon or the large intestine. Believed to be the sixth most common type of cancer prevalent in India (As per the Rajiv Gandhi Cancer Institute & Research Centre), the colon cancer can metastasize and affect the other healthy body parts and organs.

The symptoms that may be indicative of colon cancer include:
A person may suffer from anemia (triggered by iron deficiency).
Rapid and unexplained loss of body weight.
There may be rectal bleeding (blood may also appear in the stool). There may also be pain and discomfort during the bowel movement.
A person may experience extreme weakness and fatigue.
Frequent diarrhea or constipation.
A person may complain of abdominal pain and cramps.
There may be a change in the consistency of the stool.
Unfortunately, in most cases, the symptoms associated with colon cancer may not appear in the initial stages, thus complicating the situation.

Prevention and management of Colon Cancer
A little alertness on your part can help to prevent colon cancer.
Regular health checkups and screening: Whether the symptoms appear or not, health check-ups at regular intervals are a must. In addition to preventing colon cancer, regular health check-ups can also help to avert a host of other health complications. The screening tests for colon cancer are necessary for people who have a family history of colon cancer and also those who are above 50 years of age. The various screening tests for colon cancer include:

Colonoscopy (used to examine the inside of the colon for any abnormalities).
Fecal Occult Blood Test (FOBT)/Fecal Immunochemical Test (FIT) (These tests are carried out to detect the presence of blood in the feces).
The screening may also be done using Virtual Colonoscopy or Flexible Sigmoidoscopy.

Forget the unhealthy lifestyle habits: Smoking and drinking (excessive) can be the chief contributors triggering colon cancer. Limiting your alcohol intake and quitting smoking will not only keep you healthy but also keep colon cancer at bay.
Shed the extra pounds: The harmful effects of obesity are known to all. Obesity is considered to be one of the underlying factors that can trigger a colon cancer. A healthy body weight can go a long way in preventing colon cancer and keep you fit and active. Minimum 30 minutes exercise daily is all that you need to stay fit and healthy.
Make healthy changes in the diet: If you want to prevent colon cancer, make your diet as healthy as you can. Enrich it with fruits, vegetables and food items that are rich in fibers, minerals, vitamins, and antioxidants. Dietary fats (red meat or any other processed meats) are a strict no. Choose whole grain products over refined ones. If you wish to discuss about any specific problem, you can consult an Oncologist.
3923
people found this helpful
View All Feed