About
It is important to us that you feel comfortable while visiting our office. To achieve this goal, we have staffed our office with caring people who will answer your questions and help you ...
...more
It is important to us that you feel comfortable while visiting our office. To achieve this goal, we have staffed our office with caring people who will answer your questions and help you understand your treatments.
More about Dr. Rakesh Clinic
Dr. Rakesh Clinic is known for housing experienced General Physicians. Dr. Rakesh Sharma, a well-reputed General Physician, practices in Delhi. Visit this medical health centre for General Physicians recommended by 49 patients.
Timings
Location

Get Directions
Photos (1)

Doctor in Dr. Rakesh Clinic

DDF, FCCP, MD , MBBS
General Physician
Book appointment and get ₹125 LybrateCash (Lybrate Wallet) after your visit
Services
Submit Feedback
Submit a review for Dr. Rakesh Clinic
Your feedback matters!
Write a Review
Patient Review Highlights
"Nurturing"
3 reviews
"Very helpful"
1 review
Reviews
Verified
Dec 1, 2018
It's was good
Verified
Nov 19, 2018
Best
Feed
Shared 2 weeks ago • Featured Tip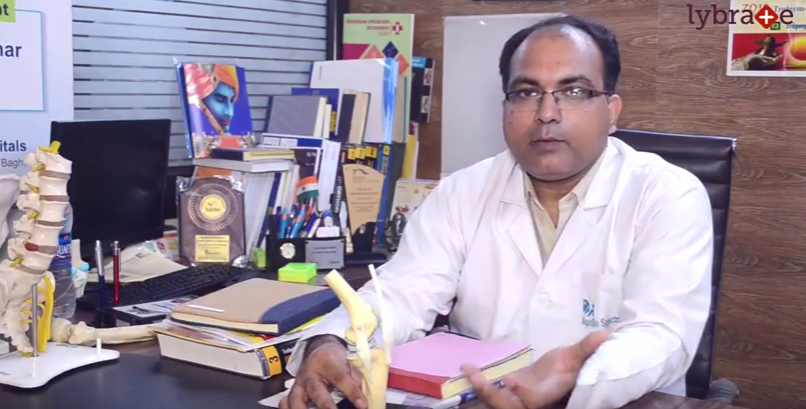 Knee related problems can have many causes and the effects are no doubt very critical for one's health. You must consult a good doctor to take the right guidance and treatment.
4274
people found this helpful
Shared 2 months ago • Featured Tip
Cystic Fibrosis is a genetic disorder that is known to affect some of the vital organs of the body including the lungs, digestive system to name a few. For long it was believed that cystic fibrosis affects a person in their childhood. However, various research and studies suggest that adults are also susceptible to this inheritable disorder. In this article, we will discuss the cause and symptoms associated with cystic fibrosis.

Cause
The epithelial cells that line the stomach, nasal cavity and lungs, are responsible for the production of the digestive fluids, sweat, tears, mucus. The Cystic Fibrosis Transmembrane Conductance Regulator (CFTR) gene codes for a protein called the CFTR protein. The CFTR protein, a membrane protein plays a pivotal role in transporting the chloride ions of the epithelial cells inside and out of the cell. This regulation of the chloride ions goes a long way in ensuring that the mucus produced is free-flowing and thin.

In the case of Cystic Fibrosis, the CFTR gene that codes for the protein undergoes a mutation. With the CFTR protein unable to perform its function, sticky and thick mucus builds up and clogs some of the major systems of the body including the digestive system, reproductive, and respiratory system. There is also a higher salt content in the sweat of the affected person.

For a person to be affected by cystic fibrosis, he/she must inherit a copy of the mutated CFTR gene from both the parents ( Autosomal Recessive Disorder) at birth.

Symptoms
The symptoms associated with cystic fibrosis depends on the organs and systems affected.
The thick mucus formed can clog the digestive tract resulting in incomplete absorption of the essential nutrients from the food. This may have an impact on the overall growth and development of the body.

- There may be stunted growth or no weight gain.
- The stool may appear greasy and foul smelling. Some may also suffer from constipation.
- Newborns and infants may suffer from an intestinal blockage.

Cystic fibrosis, left unattended can lead to diabetes, intestinal blockage or obstruction.

- The mucus can also block the bile duct triggering a host of problems including liver disorders.
- At times, the obstruction or blockage can occur at the junction where the large and the small intestine meets (Distal intestinal obstruction syndrome).

The thick mucus can also affect the lungs and the respiratory system by blocking the tubes that act as a passage carrying the air inside and out of the lungs. As a result,

- A person may suffer from lung infections frequently.
- There may be difficulty in breathing, stuffy and blocked nose, or wheezing.
- Some people may also suffer from a chronic cough with a thick sputum.
Left untreated the complications can worsen resulting in
Nasal polyps, Chronic infections, Hemoptysis (there is blood while coughing), and Pneumothorax (air fills up in the space bifurcates the chest wall from the lungs).
In severe cases, there may be a respiratory failure.
Cystic fibrosis can also trigger fertility problems (both in males and females).
1
person found this helpful
Shared 2 months ago • Featured Tip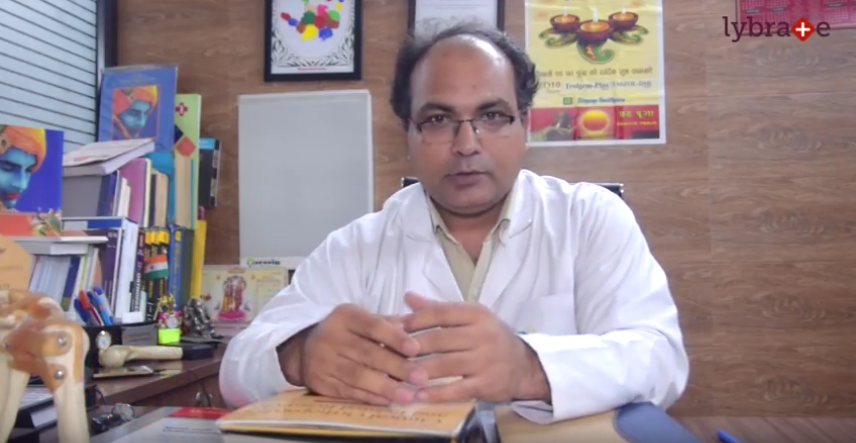 The shoulder joint is the most frequently dislocated joint of the body. Because it moves in several directions, your shoulder can dislocate forward, backward or downward, completely or partially, though most dislocations occur through the front of the shoulder. Extreme rotation of your shoulder joint can pop the ball of your upper arm bone out of your shoulder socket.
4474
people found this helpful
Shared 2 months ago • Featured Tip
Osteopenia is a medical condition that gradually causes thinning of bone mass. While the thinning mass is not considered as severe, the real danger looms when osteopenia aggravates to osteoporosis, resulting in a bone fracture. Osteopenia is mostly witnessed in people above the age of 50. The difference between the diagnosis of osteopenia and osteoporosis lies in the measure of bone density.
Osteoporosis, on the other hand, is the loss of bone mass due to the deficiency of calcium, magnesium, vitamin D and other minerals and vitamins. Osteoporosis can lead to broken bones, height loss, acute pain and humpback. It is estimated that over 54 million people in the US suffer from osteoporosis.
Bone mineral density (BMD):
The calcium deposit in the bone is measured by the bone mineral density (BMD) test. This test rightly estimates the chances of bone fracture in a person. Furthermore, it helps a doctor to distinguish between osteopenia and osteoporosis. Being non-invasive in nature, this test can be performed anytime on areas such as hip, shin bone, spine etc. BMD can either be measured by plain radiographs or DEXA. The latter is a form of X-ray that has lesser exposure to radiation. Post the test, a score is given based on the calcium availability of the bones.
How is a BMD comprehended?
Every BMD result is evaluated in the form of T-score. The T-score is derived by comparing the result of the BMD with a normal person in the 30's having the same race and sex. The difference of score between a healthy individual and a patient affected with osteoporosis or osteopenia is referred to as Standard Deviation. A patient with a T-score in the range of (-1SD) to (-2.5SD) is considered a prime candidate for osteopenia. A patient having a T-score lesser than -2.5SD is diagnosed with osteoporosis.
Risk factor for osteopenia or osteoporosis:
While not everyone runs the risk of getting either osteopenia or osteoporosis, there are certain risk factors attached to it:
Gender: Women run a higher risk of getting affected with osteopenia or osteoporosis.
Race: Women who belong from the Caucasian or Asian origin run a higher risk of getting these diseases.
Age: Most people tend to get these diseases above the age of 50. Humans have a tendency of losing close to 0.5 percent of bone every year after a certain age.
Family history: A person with a family history of osteopenia or osteoporosis has more than 50% chance of getting either osteopenia or osteoporosis.
2538
people found this helpful
Shared 4 months ago • Featured Tip
While some people look forward to spring and the beautiful flowers that bloom, for others this is a time of extreme discomfort triggered by pollen allergies. Pollen is probably one of the most difficult allergies to fight as it is invisible and is literally present everywhere. Sneezing, coughing, a runny nose, congestion and watery eyes are the most common symptoms of a pollen allergy. However, you can minimise your troubles by following a few simple steps.
Keep an eye on the pollen count: Not every day has the same amount of pollen in the air. Pollen density is also affected by the time of the day. Pollen count refers to the amount of pollen present in the air during a specific time period. You can find out the pollen count of your area online or through a number of apps. Once you know the pollen count. You can plan your day accordingly and step out or stay in.
Plan your time spent outdoors wisely: It isn't always possible to stay indoors even if you know the pollen count is high. However, you can still plan your time so as to not be outdoors at peak pollen times. 5am to 9am are the worst times to step out as this is when most plants pollinate. Hence avoid stepping out during this time. Windy days can also worsen the situation by spreading pollen around. If you must go for a jog early morning, avoid thoroughfares and gardens and instead pick a route around residential streets.
Protect yourself: Face masks may not look very good but can help reduce the amount of pollen being inhaled. If you find yourself sneezing a lot during pollen season, consider investing in a painter's mask that can filter the air being inhaled and exhaled. If you are stepping out to do yard work or know that you're going to spend a lot of time in heavy traffic areas, take your antiallergenic medication before you step out instead of waiting for an allergic reaction to begin.
Have plenty of showers: Try making it a habit to have a shower and changing your clothes as soon as you come home. This prevents the outdoor pollen from circulating in your home. Follow this routine even if you've simply been gardening outdoors. While showering, do not forget your hair. If you do not want to shampoo it every day, simply rinse it out to get rid of all the pollen.
3302
people found this helpful
Shared 4 months ago • Featured Tip
Spinal surgery becomes inevitable when back pain cannot be managed with medications and/or exercise. This is a major decision and requires planning for many things before, during, and after the surgery.
Before a spinal surgery- This preparation will help in smooth recovery, especially if you do not have a full-time caretaker.
Discontinue pain killers: Discontinue pain killers at least 10 to 14 days before surgery. These are blood thinners and can prolong bleeding during the surgery.

Prepare for blood loss: Most people experience some blood loss, but not excessive.

Use a toilet seat raiser: Sitting and getting up from the toilet seat may be difficult. The seat raiser is used to increase the height, making this movement easy.

Enable easy access to common items: Before heading for the surgery, keep things which are commonly used within easy reach. This will help reduce movement and avoid searching (especially if someone else is going to be doing it).

Stock it up: Cooking may not be feasible during the initial postop period, and so it is advisable to stock up food items (ready to eats, fruits, soups, etc.) which will come in handy.

Slip-ons: Bending down and tying shoes may not be easy, so slip-ons can be used.

Caregiving: It is always advisable to have someone stay over with you during the initial postop days. They could help with regular household chores, cooking, etc.

Lifestyle changes: Ensure you eat well in the days before surgery, quit smoking, quit/use moderate amounts of alcohol, and exercise as advised by your surgeon.
After Surgery- Post surgery, there will be some pain and limitation of movement. It is important to understand that adherence to post-op instructions will improve the success rate of the surgery. Also, recovery time for spine surgery is slightly longer and affects overall quality of life, so psychological preparation is required.
Postoperative medications: These will be given to control infection and pain in the immediate postop period, and should be taken without fail

Rehab: The surgeon will recommend physical therapy and rehab exercises which need to be followed. Complete recovery may take anywhere between 3 to 12 months. During this time, care should be taken to avoid repeat injury.

Support: Adequate back support should be provided using lumbar support and ergonomic chairs, and the right posture should be maintained. Ensure there is no undue strain on the back muscles.

Weight management: With excess weight, there is too much strain on the lower disks. Therefore, weight should be managed to reduce this strain.

Smoking and alcohol should be completely stopped, as healing can be hampered.
With some preparation, spinal surgery can be sailed through smoothly. In case you have a concern or query you can always consult an expert & get answers to your questions!
2407
people found this helpful
Shared 6 months ago • Featured Tip
The additional layer of greasy tissue under our chin is frequently created by being overweight. Drooping skin under the chin can likewise happen as we age and our skin loses flexibility. For some of us, it can be hereditary and this is often known as a double chin.
While there are surgical methods and procedures that can remove the two-fold skin, they can be costly. There are numerous straightforward home treatment alternatives to get rid of the two-fold jaw that are very easy. The most obvious is the need to diminish extra weight with an appropriate diet and workout. So, here are some exercises that can help you get rid of the double chin:
Tongue press: Sitting with your back straight and shoulders down, tilt your head back so you are staring at the roof. Strongly press your tongue to the top of your mouth or pallet. At that point, keeping your tongue against the top of your mouth, bring down your chin to your chest, without bending your back.
Pout and tilt: From a sitting or standing position, take out your lower lip to the extent you can to shape a sulk (place a finger on your button ; the skin needs to feel wrinkly and puckered). Hold this position for a moment. At that point, with your lip still out, get the muscles at the front of your neck to bring down your chin to your chest quite far, without adjusting your upper back.
The "O": Sitting with your back straight and shoulders down, tilt your head back so that you are stare at the roof. Close your lips so that they are resting. Keeping your lips shut, open your mouth so it frames an "O" shape. Hold this position for twenty seconds. You need to feel a pressure on both sides of your neck right under your jaw line.
Kiss the ceiling: Standing straight with your arms hanging on your sides, tilt your head back and look at the roof. At that point, attempt to kiss the roof by puckering your lips and stretching them as far from your face as could reasonably be expected. You need to feel a stretch all through your neck and chin.
Chin rotations: In a seated or standing position, stretch your spine for a tall, straight back. Gradually and delicately tilt your head so it moves in a full hover from your shoulder to chest to shoulder to back. (In case that full roundabout turns trouble your neck, stay with crescents.)
Side neck stretch: Sitting on the floor, put one hand on the floor, fingers down, around one foot far from your hip. Try not to incline or lay intensely on your fingertips. Wrap your other arm over the highest point of your head so that your palm lies on your inverse ear. Keeping your head in with your neck, twist and make a beeline for your shoulder, using the palm to tenderly press down your shoulder.
In case you have a concern or query you can always consult an expert & get answers to your questions!
3006
people found this helpful
Shared 8 months ago • Featured Tip
Each person has his own individual bathroom habits and it is totally his/ her personal lifestyle that dictates their regular bowel movement. However, having a bowel movement fewer than 3 times in a week would be deemed as constipation and there can be a host of reasons leading to unhealthy poop. Thankfully, there are some foods which can help you have healthy poop without troubling your bowels and some of them are:
Dried plums: This dry fruit is not just famous for their delicious taste but also for the fact that they contain high amounts of fiber. Fiber is a nutrient that helps in increasing the bulk of the poop and aids them to move along the intestine. Prunes or dried plums are also known to contain fermentable sugars, sorbitol, and fructans which together create a laxative effect.
Kiwi: There is hardly any individual who doesn't like kiwis. And the good thing is that kiwis contain a high amount of fiber which keeps the digestive tract clear. It is also rich in vitamin C and antioxidants which make a cupful of kiwi essential to everyday diet.
Popcorn: It is not just a wonderful afternoon snack but can increase the daily intake of fiber in the diet. It is recommended by experts to replace the evening potato chips with popcorns that would help the body in different ways including easy bowel movement.
Water: This is quite obvious as water is critical to keep you hydrated and help the poop move easily through the intestine. An individual who is even a bit dehydrated would have harder poop which becomes difficult to pass. It is therefore very important to drink 8 to 10 glassful of water every day.
Flaxseeds: If someone can manage to eat a tablespoon of ground flaxseeds in a day, then the body gets 2 grams of fiber. This may sound inadequate, but it really helps in bowel movement. The best thing about flaxseeds is that one can add them in yoghurt, smoothie, salads or evening snacks. It is important to note here that one should not eat flaxseeds as a whole as the human digestive system is not able to digest it. It is important to either ground it or purchase them pre-ground to reap the benefits of flaxseeds.
Oranges: Having a large, juicy orange in place of a glassful of orange juice can aid the digestive tract to pass the stool. One big orange can offer 4 grams of fiber in exchange of 86 calories. Plus, it is known to contain flavonols which help in treating constipation.
Oatmeal: The best thing about oatmeal is that equal amounts of soluble and insoluble fibers. The function of insoluble fiber is to add bulk to the stool and help in passing it out quickly while the work of the soluble fiber is to dissolve in the water for formation of a gel-like substance making it easier to pass.
Try these foods today to have a healthy stool and eliminate problems of constipation.
In case you have a concern or query you can always consult an expert & get answers to your questions!
3062
people found this helpful
View All Feed
Near By Clinics