About
We like to think that we are an extraordinary practice that is all about you - your potential, your comfort, your health, and your individuality. You are important to us and we strive to ...
...more
We like to think that we are an extraordinary practice that is all about you - your potential, your comfort, your health, and your individuality. You are important to us and we strive to help you in every and any way that we can.
More about Dr. R S Kalra's Clinic
Dr. R S Kalra's Clinic is known for housing experienced Pediatricians. Dr. Captain R S Kalra, a well-reputed Pediatrician, practices in Delhi. Visit this medical health centre for Pediatricians recommended by 43 patients.
Timings
MON-SAT
05:30 PM - 07:30 PM
10:00 AM - 01:00 PM
Location
E-1, Major Sudesh Kumar Marg, Rajouri Garden. Landmark: Near Bindra Park (Madhav Park), Delhi
Rajouri Garden
Delhi,
Delhi

Get Directions
Doctor in Dr. R S Kalra's Clinic
05:30 PM - 07:30 PM
10:00 AM - 01:00 PM
Services
Submit Feedback
Submit a review for Dr. R S Kalra's Clinic
Your feedback matters!
Write a Review
Feed
Nothing posted by this doctor yet. Here are some posts by similar doctors.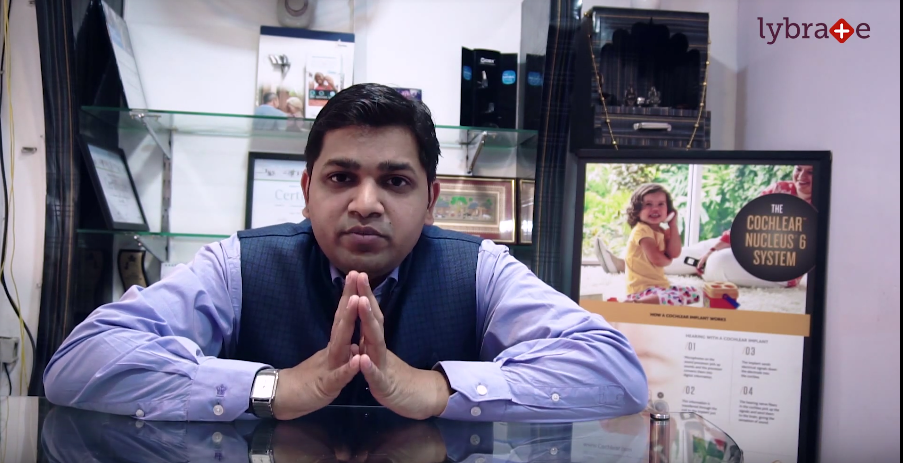 While most noise is just in the background for us, loud noises, either in small spurts or prolonged exposure, can cause hearing loss. This has been happening more frequently as the levels of noise in an industrialized society go further up.
211
people found this helpful
As a new mother, you will be always in a constant state of worry whether you are doing things right. And of those many, many things you worry about, your baby's bowel movements are one of them.
A baby's poop is a sign of his/her health. Thus, you do need to know what is normal and what needs medical attention. Read on to know more about your baby's poop.
What's Normal?
The kind of poop depends on how you are feeding your child. If you breastfeed the baby, his/her poop will be:
Small in size—no bigger than a coin

Light in colour, usually a greenish-brown or bright yellow

Sloppy in texture
The first few weeks of breastfeeding will produce waste daily, after each feed. The frequency will diminish later, but that is not a concern, as long as the waste is easily passed and is soft.
If you are feeding your child formula, the poop will be different. You will notice that the poop is:
Bulkier

Yellow-ish brown or pale yellow in colour

Smells stronger
The next worry you have is when you change your baby's feeding routine. When you switch from breastmilk to formula, you will notice:
The poop is darker in colour.

The texture becomes thicker.

The smell also becomes stronger.
The other dramatic change you will see is when your baby starts eating solids.
What isn't Normal?
There are mostly two things you need to be concerned about: diarrhoea and constipation. Both of these conditions mostly affect babies who are formula-fed.
If your baby has diarrhoea, you will notice:
The poop is runny

Frequency and amount of poop is increased
And if you suspect constipation, be aware of the following signs:
Your baby finds it difficult to poop

The poop is dry and small

The tummy is hard when you touch it

There might be blood in the poop
Green poo:
If you're breastfeeding, green poo can be a sign that your baby is taking in too much lactose (the natural sugar found in milk). This can happen if she feeds often, but doesn't get the rich milk at the end of the feed to fill her up. Make sure your baby finishes feeding from one breast before you offer her your other one.
If you are feeding your baby formula milk, the brand you are using could be turning your baby's poo dark green. It may be worth switching to a different formula to see if that has any effect.
If the symptoms last longer than 24 hours, visit your health visitor or GP. The cause may be:
A food sensitivity

Side-effects of medication

Your baby's feeding routine

A stomach bug
Very pale poo:
Very pale poo can be a sign of jaundice, which is common in newborns. Jaundice causes your newborn's skin and the whites of her eyes to look yellow, and usually clears up within a couple of weeks of birth. Tell your midwife or doctor if your baby has jaundice, even if it looks like it's going away.
Also tell your midwife or doctor if your baby is passing very pale, chalky white, poos. This can be a sign of liver problems, especially where jaundice lasts beyond two weeks.
Abdominal pain is serious and a very common problem. Commonly known as stomach aches, the treatment is generally symptom based. The symptoms of abdominal pain are commonly found in school going children. It is a discomfort in which children faces pain from the lower chest to distal groin. The pain can be dull, cramps and may be sharp. The main cause of abdominal pain is constipation. The recurrent pain in abdomen is very common in children. This is not a serious problem, but should be prevented than cured. The most common symptoms, causes and prevention are discussed below in the article.
Symptoms of Recurrent abdomen pain:
One of the reasons for constant abdomen pain can be due to the body's inability to digest food. Indigestion and formation of gas causes recurrent abdominal pain.
Another symptom and reason behind abdomen pain could be the inability to pass stool.
Constipation is quite common in children and major cause of recurrent abdominal pain.
Chronic or severe diarrhoea.
How can you conclude the real reason behind recurrent abdominal pain:
A stool test can be conducted to know the reason behind the pain like lactose intolerance or amoebiasis or worms. Ultrasonography of the abdomen should be done to rule out any other pathology like mesenteric lymphadenitis. Diagnostic laparoscopy can be done if recurrent abdominal pain persists even after dietary modification, treating the constipation and deworming the child.
How can you treat recurrent abdominal pain:
There are many ways to treat recurrent abdominal pain as discussed in the first paragraph, the treatment depends on the symptoms and intensity, according to which the treatment is chosen and corrective measures are conducted. Some of the general treatment includes:
Dietary Modifications: Child should avoid spicy feeds, oily feeds, fast food, milk products except curd, chocolates etc. Child should be encouraged to have fruits and vegetables with high fibre content.
Pharmacological therapy: Anti-spasmodics should be given if pain is severe. Laxatives if constipation persists even after taking high fibre diet. Pre and Probiotics should be added. A course of antibiotics should be given if symptoms and signs are suggestive of colitis. Pizotifen has been found as a prophylactic medicine but not much evidence of use in children.
Cognitive-Behavioural Therapy: This is a non-surgical corrective method, in which the patient is counselled and his behaviour is analyzed thoroughly and then corrective measures are suggested to get rid of the pain.
1
person found this helpful
Helpful tips for parents
Show your child that you are interested in what he says, not how he says it. Try to maintain natural eye-contact when he is having difficulty talking. Don't finish his sentences - this can be frustrating for him.

Be supportive. Respond to a speech difficulty in the same way that you would with any other difficulties that arise as they develop their skills, such as when they trip over or spill things. If you feel it's appropriate, acknowledge the difficulty in a matter-of-fact way so that she doesn't feel criticized. Avoid labeling the difficulty as stammering. You could use expressions like "bumpy speech" or "getting stuck", or ask her for her own words or descriptions.

If you speak quickly, slow down your own rate of speech when you talk to your child. Telling him to slow down, start again or to take a deep breath is unhelpful. Pausing for a second before you answer or ask a question can also help him to feel less rushed.

Be encouraging if your child gets upset about her speech, just as you would if she was upset about any other difficulty. You might say something like "Don't worry, talking can be tricky sometimes when you're still learning."

Observe your child's speaking patterns but try to resist seeing it as a 'problem?'.Stammering is not caused by parents, but your anxiety can be passed on to your child, who may feel he is doing something wrong. In fact, he is just struggling a bit at the moment, and the stage may well pass.

Set aside a few minutes at a regular time each day when you can give your full attention to your child in a calm, relaxed atmosphere. You could follow her lead in playing or talking about something she likes. Try to talk about the things you are doing together right now, not about things that happened in the past or are planned for the future.

Reduce the number of questions you ask. Always give your child plenty of time to answer one question before asking another. This way, he is less likely to feel under pressure. Keep your sentences short and simple and instead of asking questions, simply comment on what your child has said, thereby letting him know you are listening.

Take turns to talk so that everyone in the family can speak without being interrupted. This will reduce the amount that your child is interrupted, or that she interrupts others.

Respond to your child's behavior in the same way that you would with a child who does not stammer. As with any other child, discipline needs to be appropriate and consistent.

Try to avoid a hectic and rushed lifestyle. Stammering can increase when your child is tired. Children who stammer respond well to a routine and structured environment at home and at nursery or playgroup. It is also helpful to establish regular sleep patterns and a regular healthy diet.
No matter how much time you spend researching on how to take care of your newborn, once your child is delivered, the first few weeks will leave you frantic and overwhelmed. However, there are a few tips which new parents must keep in mind.
Handling a New born:
1. Since babies have a weak immune system and are susceptible to infections, it is of paramount importance that anyone who handles your child has clean and sanitized hands.
2. You also need to be careful about always supporting and cradling your child's head and neck since the muscles in his or her neck are weak at birth, and babies only develop head control after six months.
3. Never shake your newborn baby whether playfully or out of frustration. Shaking the baby can cause bleeding in the brain or in severe cases, death. Tickle your child's feet to wake him or her up.
4. Not only is it important to make sure that your baby is fastened securely in the car seat, stroller or carrier, you must also restrain from activities which may be bouncy or rough.
Diapering:
Firstly, you must decide whether you want disposable or cloth diapers for your infant. Babies go through at least ten diapers a day (irrespective of whether they are cloth or disposable). While diapering, you must keep in mind to not leave your baby unattended on the changing tables. So get all the supplies such as clean diaper, diaper ointment (in case of rash), fasteners, diaper wipes and warm water, before changing his or her diaper.
Newborn babies need to be given a sponge bath with warm water and very little soap till the navel and/or the circumcision heals completely. This can take about one to four weeks. After being healed, the baby should be bathed twice or thrice a week since frequent bathing may damage the baby's skin.
Breastfeeding and Burping:
Doctors recommend feeding the baby on demand i.e. whenever your baby is hungry. Crying, putting fingers in the mouth, or making sucking noises convey that the baby is hungry. A new born baby needs to be fed every couple of hours.
Burping is important so that the air consumed during the feedings can be let out since it makes the baby fussy. Patting or rubbing a baby's back usually helps them to burp or pass gas.

1
person found this helpful
Do not take any drug without consulting a physician. Homoeopathy has exceptional results in such cases. I personally must have cures 200 -250 cases of bedwetting till date. Consult online in private with details for treating this condition.
Hi, Lybrate user, it is common in growing children due to intake of imbalanced and junk food. Give your baby adequate amount of water to hydrate her body. Her ,diet be semi-solid and easily digestible on time. Give, her underlying homoeopathic medicine:@ alumina 30.-2 drops with 2tsfl of water, thrice. Ensure ,7/8 hrs of sound sleep. Take care.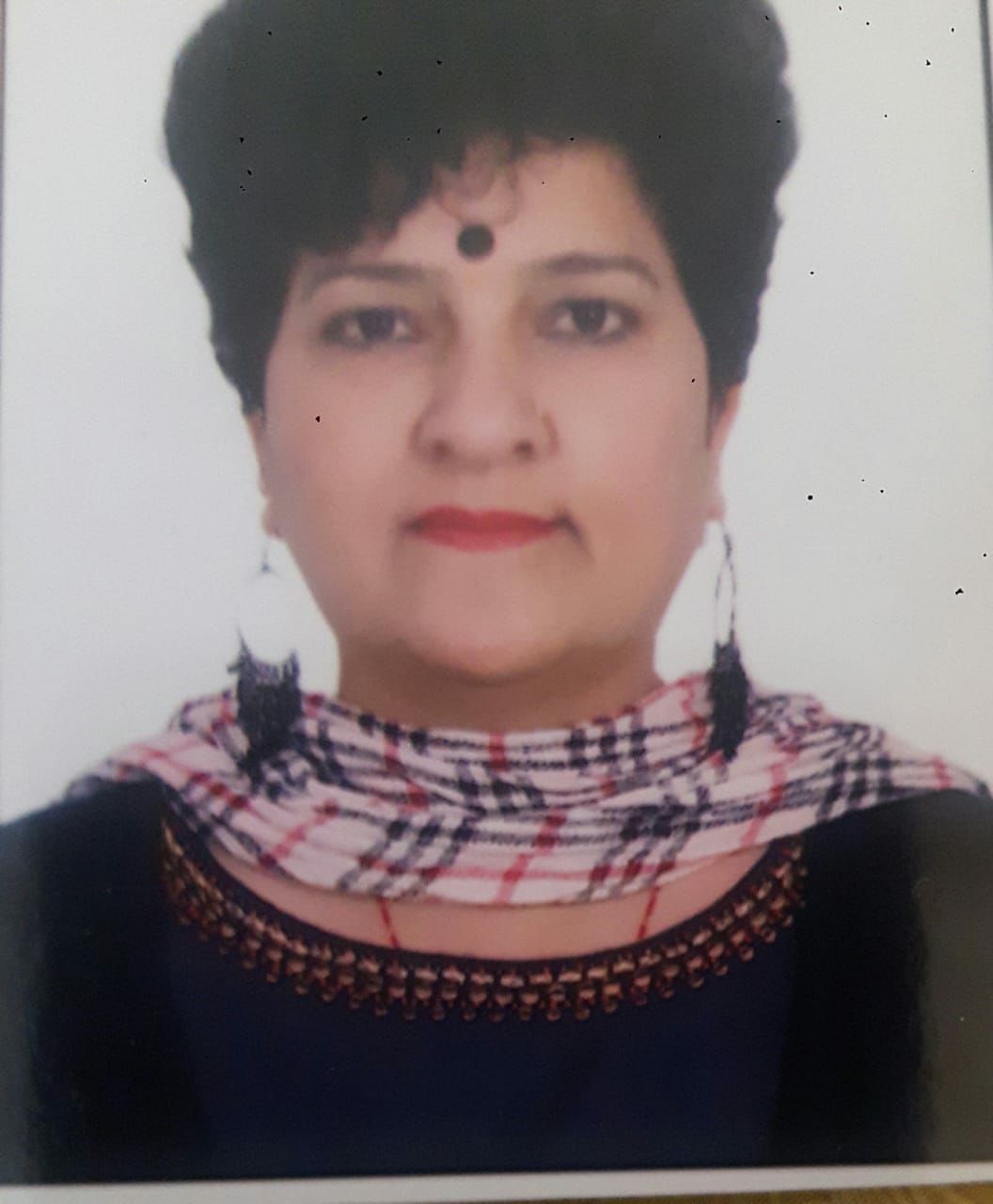 MA - Psychology, M-Phill Psychology, B.Ed, C.I.G, ECCE, B.A. Psychology
As a parent, we all love our children deeply. And most of us will agree that these days parenting is very demanding and exhausting instead of pleasurable and joyous process. What has changed? It is not that children are any different. The difference is in the environment around them with stronger social influences, and this also affects the way we parent. In today's more democratic and egalitarian world; 'Do as I say and not as I do' style of parenting does not work. But, 'I will do as I see you doing' phrase from kids defines our parent-child relationship.
With the change in social environment and influence, our strategies for correcting their behaviour and impart discipline has to undergo adaptation! When there are so many confusing and conflicting signals reach to our kids from their environment, whether we like it or not, we are still their role models. How positive parenting style will help? The core principle of positive parenting is to accept your child as an individual. We are in a democratic society and family is a small yet important part of society. Democracy does not mean allowing disrespectful and irresponsible behaviour; rather to effectively help kids change their behaviour and create a harmonious and cooperative relationship with them. It also means that we as a parent need to learn to think, act and react in a different way.
Through, positive parenting, you will learn respectful disciplining methods, which would work better than demanding compliance. Through these principles and tips, you will get your child to listen without screaming, nagging, reminding or evoking rebellious behaviour. More importantly, this is all about building stronger relationship bond with your children and nurture them through early childhood to teenage years as they become independent, responsible, capable, kind, happy and successful young adults.
1. Everyone deserves to be treated with respect and dignity, including children.
2. When your kid misbehaves instead of shouting or hitting, control your anger and respond in a calm and respectful way. Calmer but firmer tone and lower voice, yet not giving in to their repeated demand, is much more effective as a discipline tool compare to nagging.
3. Understandable that you have a lot on your plate, such as work, managing and keeping the home in order, managing meals and other outside responsibilities, kids sports or extracurricular activities, family obligations and so on. It is easy to get lost in all these 'have to do' activities. Parenting shouldn't be just one more task to deal with. Reconnecting with your parenting goals and aspirations periodically will help take the stress out of it and add fun into it. Spend some time daily (10 minutes will do as well!) to just listen and enjoy your child (without correcting them or giving them a suggestion to improve!).
4. Let your love for them be the driving force. Shift your internal conversations from 'have to' to 'want to'. As you do enormous things for your child each day, think about how you are supporting their ambitions. How you are helping them become independent and strong. How you are nurturing qualities like compassion and deep listening by extending yourself.
5. Give promises and keep them. As your children grow they need much more than your words to trust and rely on you. Keeping your promises, letting them know if you need to change the plan, taking their opinion in an appropriate matter will go a long way.
6. Seek to understand and do not impose yourself on your child. Especially when they are in their teenage, as a parent you have a lot of worries, you are afraid of them making mistakes and of course, you want to protect them from vices. Listening to them while keeping your focus on genuinely understanding them is the only way to go, when they know you understand them and they can trust you, the street between both of you turns two-way street! They will be open to your wisdom and suggestion when they are at the crossroad.
7. Last but not least, 'be a role model'. Don't preach. If they see you disrespecting others, they will not respect you. If they see you hooked on your smartphone; that is their license to keep theirs in front of their eyes 24/7. If you are hooked in front of the TV till late at night and haven't picked up a book in the last 6 months. Advice about reading is going to fall on dumb ears. In short, be the change you want to see in your children.
8. Have family nights at least once in a week, play cards, board games or go for a walk together. Talk and listen. Just be there and listen without judgement and criticism, without thinking about how to correct them. Just enjoy each other's company and see how they are changing their opinion about you. Positive parenting doesn't mean you will never have problems in your family. You will? if you are alive and growing family. Positive parenting style will open up the avenues to keep communication alive; it will open your children to your influence. Isn't it something that we all wish for!!
Hello user, home remedies: cold remedies that work stay hydrated. Water, juice, clear broth or warm lemon water with honey helps loosen congestion and prevents dehydration. Rest. Your body needs to heal. Soothe a sore throat. Combat stuffiness. Relieve pain. Sip warm liquids. Add moisture to the air. Try over-the-counter (otc) cold and cough medications.
View All Feed
Near By Clinics