About
We will always attempt to answer your questions thoroughly, so that you never have to worry needlessly, and we will explain complicated things clearly and simply.
...more
We will always attempt to answer your questions thoroughly, so that you never have to worry needlessly, and we will explain complicated things clearly and simply.
More about Dr Khanna Skin Clinic
Dr Khanna Skin Clinic is known for housing experienced Dermatologists. Dr. V Khanna, a well-reputed Dermatologist, practices in New Delhi. Visit this medical health centre for Dermatologists recommended by 62 patients.
Timings
Location
C6/6487, VATIKA APARTMENT, Vasant Kunj. Near Vasant Valley School & Opposite DPS Vasant Kunj
Vasant Kunj
New Delhi,
Delhi
-
110070

Get Directions
Doctor in Dr Khanna Skin Clinic

MD-DERMATOLOGY
Dermatologist
Services
Submit Feedback
Submit a review for Dr Khanna Skin Clinic
Your feedback matters!
Write a Review
Reviews
Vineet Bhatia
Dec 7, 2015
Hardworking and sincere doctor, dedicated to his work
Feed
Nothing posted by this doctor yet. Here are some posts by similar doctors.
The best natural way of removing stretch marks is by making a mixture of coconut oil and aloe vera and apply that regularly for 3 - 4 months. It takes time to fade, but it is effective.
नाखूनों के रोग भी कई बार काफी असहज करने वाले या परेशान करने वाले होते हैं. हलांकी इससे कई तरह का अनुमान भी लगाया जाता है. नाखून कैरटिन से बने होते हैं. यह एक तरह का पोषक तत्व है, जो बालों और त्वचा में होता है. शरीर में पोषक तत्वों की कमी या बीमारी होने पर कैरटिन की सतह प्रभावित होने लगती है. साथ ही नाखून का रंग भी बदलने लगता है. यदि नेलपॉलिश का इस्तेमाल किए बिना भी नाखूनों का रंग तेजी से बदल रहा है तो यह शरीर में पनप रहे किसी रोग का संकेत हो सकता है. या फिर ऐसा भी हो सकता है कि आपको नाखूनों की बीमारी हो गई हो. ऐसे में आपको इस समस्या को अनदेखा नहीं करना चाहिए वरना समस्या गंभीर भी हो सकती है. हम सभी का शरीर कई प्रकार के सूक्ष्म जीवाणुओं और विषाणुओं के संपर्क में आता है. त्वचा पर हुए संक्रमण को यदि नाखून से खुजाया जाए तो भी नाखून संक्रमित हो जाते हैं. जो लोग अधिक स्विमिंग करते हैं या ज्यादा देर तक पानी में रहते हैं या फिर जिनके पैर अधिकतर जूतों में बंद रहते हैं, उनमें संक्रमण का खतरा अधिक होता है. संक्रमण के असर से नाखून भुरभुरे हो जाते हैं और उनका आकार बिगड़ जाता है. नाखूनों के आसपास खुजली, सूजन और दर्द भी होता है. ऐसे में चिकित्सक को दिखाना बेहतर रहता है. आइए इस लेख के माध्यम से हम नाखून में उत्पन्न होने वाले रोगों पर एक नजर डालें. इस्स इस विषय में लोगों को जागरूक किए जा का भी प्रयास है.
1. चम्मच की तरह नाखून-
कई बार ऐसी स्थिति भी आती है कि खूनों का आकार चम्मच की तरह हो जाता है और नाखून बाहर की ओर मुड़ जाते हैं. खून की कमी के अलावा आनुवंशिक रोग, दिल की बीमारी, थायरॉइड की समस्या और ट्रॉमा की स्थिति आदि में ऐसा होता है.

2. नीले नाखून-
शरीर में ऑक्सीजन का संचार ठीक प्रकार से न होने पर नाखूनों का रंग नीला होने लगता है. यह फेफड़ों में संक्रमण, निमोनिया या दिल के रोगों की ओर भी संकेत करता है. इसलिए नीले नाखून दिखने के बाद आपको सचेत हो जाना चाहिए.

3. मोटे, रूखे व टूटे हुए नाखून-
मोटे तथा नेल बेड से थोड़ा ऊपर की ओर निकले नाखून सिरोसिस व फंगल इन्फेक्शन का संकेत देते हैं. रोग प्रतिरोधक क्षमता में कमी व बालों के गिरने की स्थिति में भी नाखून बेरंग और रूखे हो जाते हैं. इसके अलावा त्वचा रोग लाइकन प्लेनस होने पर, जिसमें पूरे शरीर में जगह-जगह पस पड़ जाती है, नाखून बिल्कुल काले हो जाते हैं. हृदय रोग की स्थिति में नाखून मुड़ जाते हैं. नाखूनों में सफेद रंग की धारियां व रेखाएं किडनी के रोगों का संकेत देती हैं. मधुमेह पीड़ितों का पूरा नाखून सफेद रंग व एक दो गुलाबी रेखाओं के साथ नजर आता है.

4. नाखून पर सफेद धब्बे-
कई बार आप नाखूनों पर सफेद स्पॉट नजर आते हैं. कई बार वे पूरे सफेद दिखते हैं. धीरे-धीरे नाखूनों पर सफेद धब्बे इतने बढ़ जाते हैं कि नाखून ही सफेद दिखने लगते हैं. हो सकता है यह पीलिया या लिवर संबंधी अन्य रोगों की ओर इशारा हो.

5. नाखूनों में क्रैक-
कई बार नाखून बहुत अधिक फटे और ड्राइ हो जाते हैं. नाखून में क्रैक आने लगते हैं. ऐसा हाथ और पैर दोनों के नाखूनों में आते हैं. लंबे समय तक नाखूनों की ऐसी स्थिति थॉयरायड रोग की ओर भी संकेत हो सकता है. क्रैक व पीले नाखून फंगल संक्रमण के लक्षण भी हो सकते हैं.

6. उभरे हुए नाखून-
बाहर और आसपास की त्वचा का उभरा होना हृदय समस्याओं के अतिरिक्त फेफड़े व आंतों में सूजन का संकेत देता है. इस प्रकार आवश्यकता से अधिक उभरे हुए नाखून भी कई बार परेशानी का कारण बन जाते हैं.
Hi Lybrate user, There are many reasons for split heads & weak hairs, i.e. - dandruff, fungal infection, lack of nutrients, low calcium etc are some of them. Ayurvedic medicines are very potent to treat hair fall. For better & healthy hairs follow some ayurveda tips - -Ayurvedic Oils to Give your Scalp a Hot Oil Massage. -Hair becomes more prone to breakage when it is wet. So, you must avoid combing your just after a bath. - take atleast 7 hours sound sleep in night, avoid day sleep. It is during sleep that most of the tissues are regenerated and rejuvenated. - avoid using hot water to wash hairs. - Anuloma viloma pranayam is also useful for healthy hairs. - take natural calcium suplements, avoid hot air hair blower to dry your hairs. You can Consult online for proper evaluation & medicines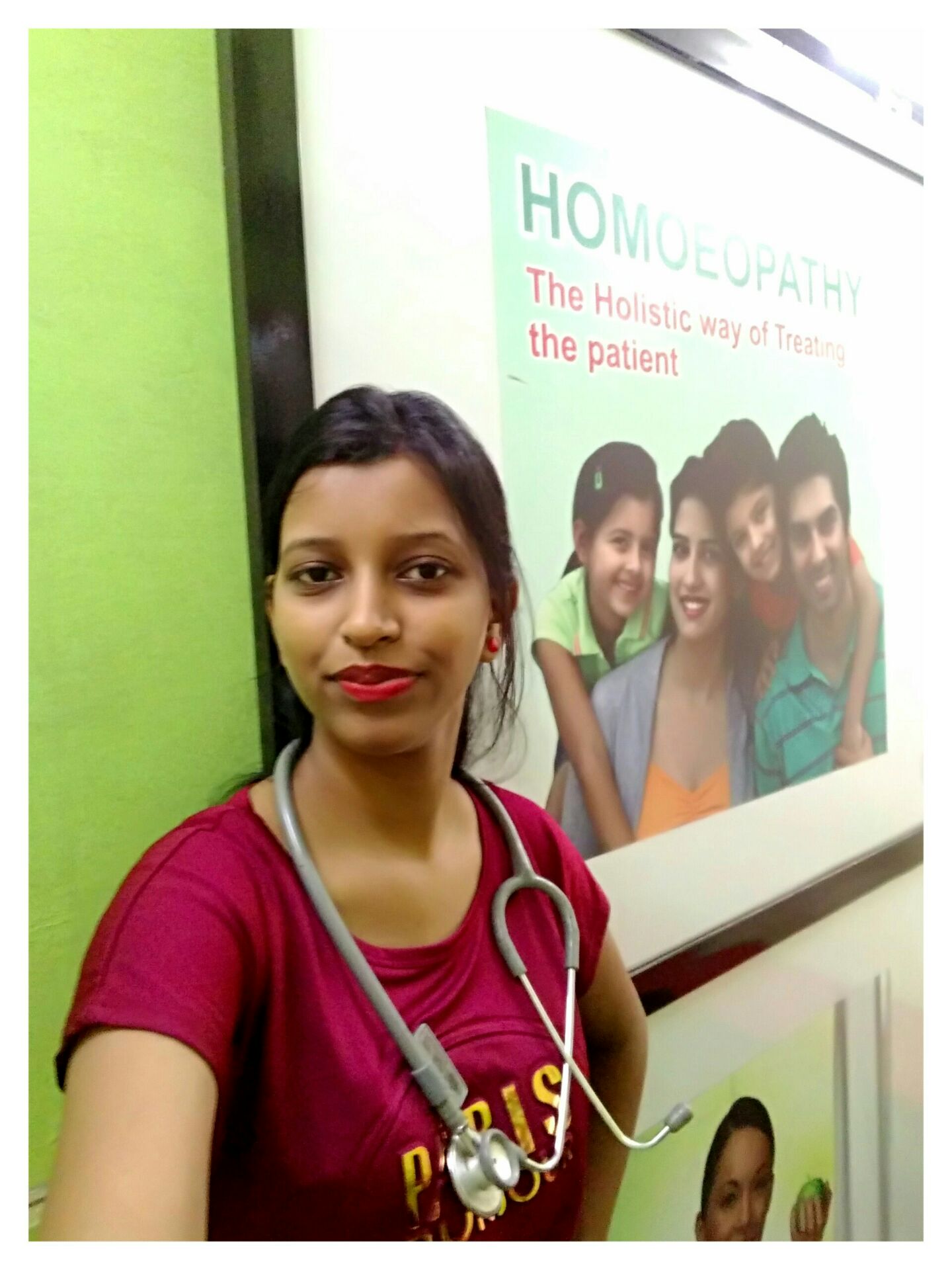 BHMS, Diploma In Nutrition & Diet Planning , ICR, M.D. Alternative Medicine
it is rare to turn grey to black hair,because early greying of hair is due to genetics.you can colour your hair
2
people found this helpful
You will need medicines to decreaSe the pigmentation. Use Kojic acid contains gel twice daily on the spots. Use a good medicated sunscreen with SPF 30 half an hour before going out. Facial hair can be taken care of by laser hair reduction. Donot use lot of cosmetics on the face. You can come consult online so that prescription medicines can be given to you.
1
person found this helpful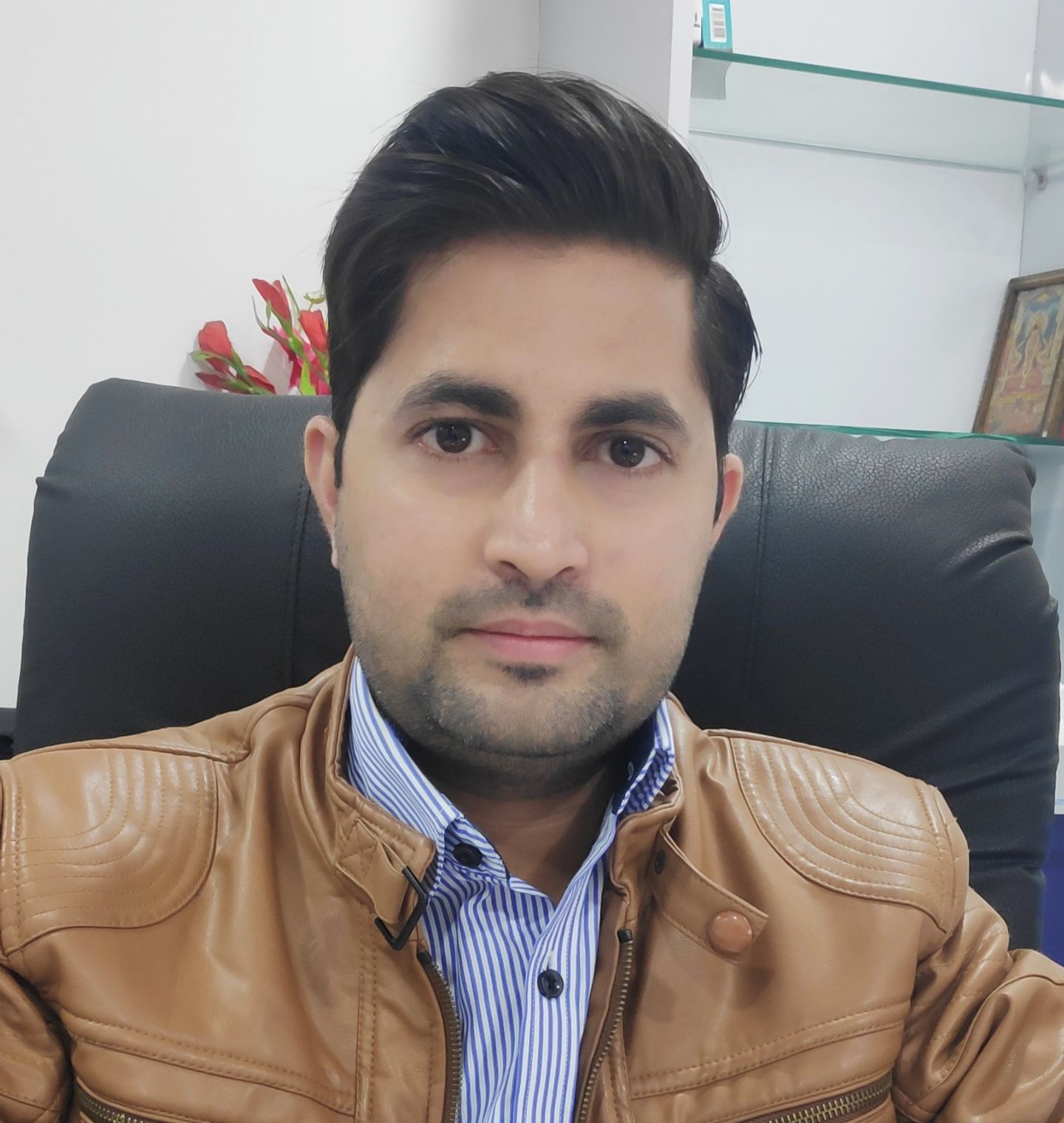 Kasturba Medical College, Manipal, Indian Institute of Aesthetic Medicine, FMC (Fellow in Med.Cosmetology)
Hair fall has a direct impact on the way you feel about yourself, your self esteem and confidence. It is also true that it is a very common problem and can be controlled and stopped completely through proper treatment. Ayurvedic treatment for hair fall has long term effects and it brings out the best results since the issues get rectified from the inside, preventing them from coming back.
According to Ayurveda, hair fall is associated with body type that varies from person to person and also the stability of mind-body structure. Hair is considered a byproduct of bone formation, as stated by Ayurveda. The tissues which are responsible for the development of bones are also responsible for hair growth. Diet, yoga, meditation and medicated herbal oil massage are the Ayurvedic treatments generally recommended for hair loss.

Here are some ways through which Ayurveda addresses the problem of hair fall:

1. Dietary modifications
It is important to identify the lifestyle habits that cause hair fall problems. Consumption of alcohol, meat, coffee, tea and smoking are some of these habits. Hair fall can also be aggravated due to intake of too much greasy, spicy, oily, sour, fried and acidic foods.

Here are some ways suggested by Ayurveda to beat hair fall:

1. Hair growth can be stimulated by drinking fresh juices of Pomegranate, carrot, spinach and Kokam.
2. Sesame seeds promote hair growth as they are rich in magnesium and calcium.
3. Cow's Ghee is a trusted remedy to resolve all scalp-related problems.
4. Green vegetables and fruits are rich in fiber and hence help in preventing hair fall.
5. To make the roots of hair strong, foods rich in vitamin C, vitamin B-complex, sulphur and zinc must be consumed, which are found in whole grains, soybeans, buttermilk, nuts and milk.
6. Yoga and meditation: Inverted asanas help in stimulating the blood flow to the head. Additionally, practicing deep breathing exercises to control anxiety, stress and keep the mind balanced is also advisable.
7. Ayurvedic herbs and medicated oil: Bhringaraaja, Brahmi, Amla, Neem, Ritha and Ashwagandha are some ayurvedic herbs rich in essential nutrients that help in reducing stress and promoting hair growth. Different types of oils including coconut oil, brahmi oil, amla oil or mustard oil are useful to control hair fall.
treatment depends on the grade..Acne or pimples... Due to hormonal changes..Oily skin causes it...Common in adolescent age...May occur in adults also.. Food like Oily foods, ice cream, chocolate and sweets increase it.. Treatment depends on the grade of pimples or acne..So, please send photos by direct online consultation as it's a must to see which grade of pimples or acne for accurate diagnosis and treatment.
1
person found this helpful
View All Feed
Near By Clinics