About
Our goal is to offer our patients, and all our community the most affordable, trustworthy and professional service to ensure your best health.
...more
Our goal is to offer our patients, and all our community the most affordable, trustworthy and professional service to ensure your best health.
Timings
Location
No.230, Street No.7, Padam Nagar, Kishan Ganj, Near Gulabi Bagh
Gulabi Bagh
Delhi,
Delhi
-
110007

Get Directions
Photos (10)








View All Photos
Amenities
Parking
Cafeteria
Waiting Lounge
Reception
Online Appointments
Credit Card
Doctors in Dr Bharti Clinic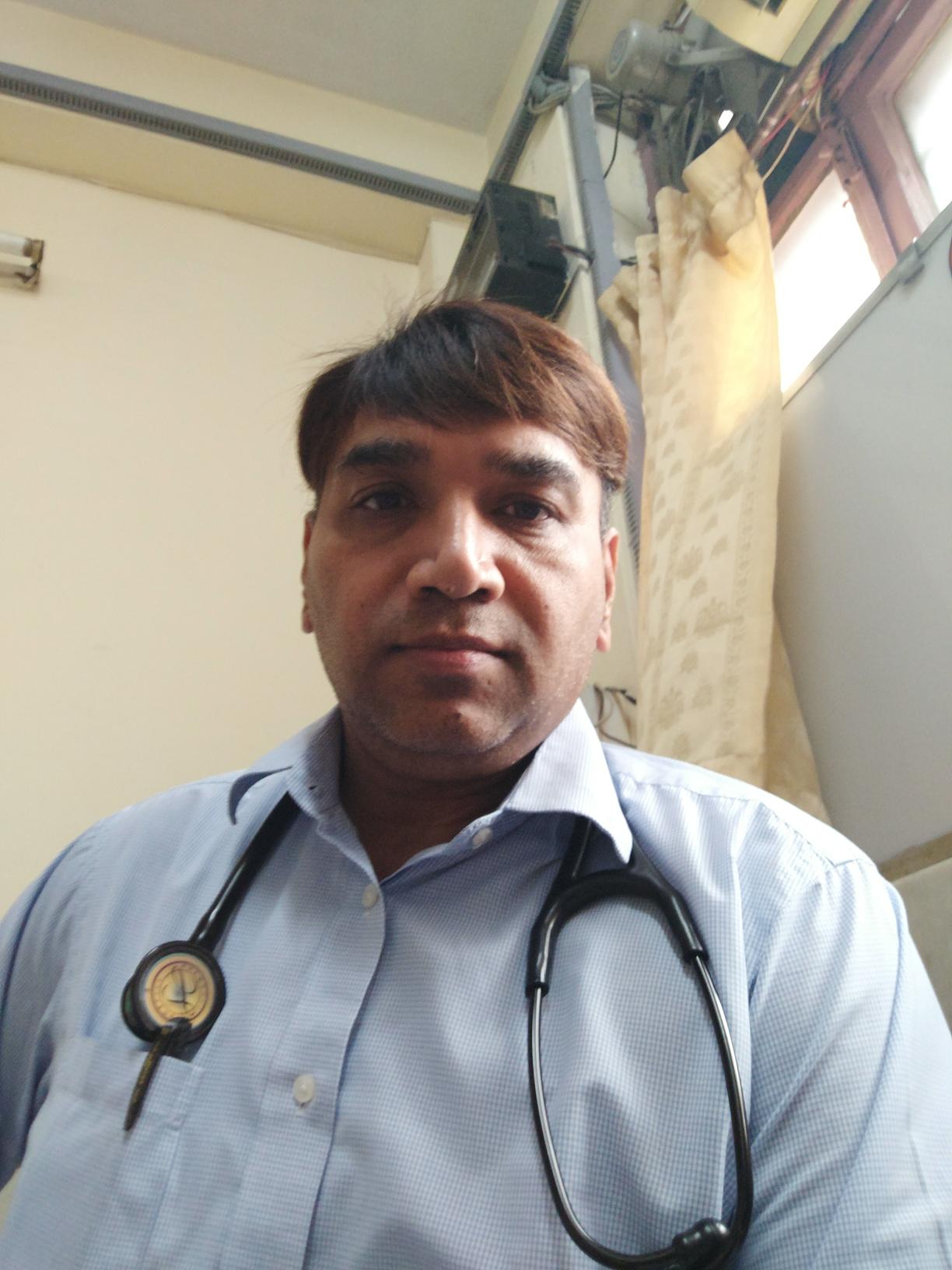 MD Physician
General Physician
Book appointment and get ₹125 LybrateCash (Lybrate Wallet) after your visit
₹300 online
10:00 AM - 01:00 PM
06:00 PM - 09:00 PM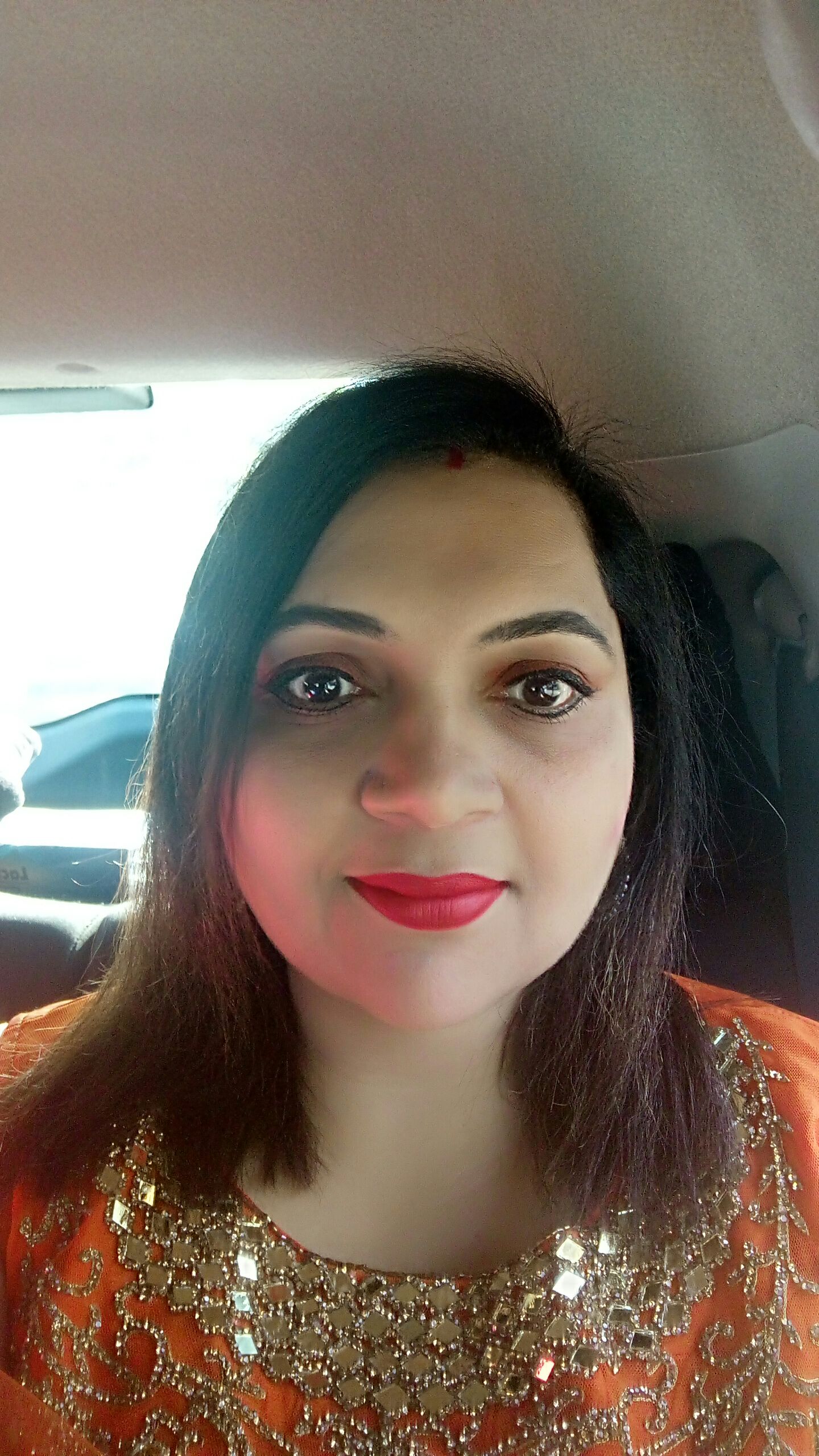 MBBS Bachelor of Medicine and Bachelor of Surgery, Diplomate Certificate (DMCH - Maternal & Child Health)
Gynaecologist
₹300 online
07:00 AM - 08:00 PM
10:00 AM - 01:00 PM
Specialities
General Physician
Aims to provide best quality care to patients with acute and chronic problems
Gynaecology
A branch of medicine reserved especially for treating female conditions of the reproductive system
Patient Review Highlights
"Professional"
1 review
"Well-reasoned"
2 reviews
"Helped me impr..."
2 reviews
"knowledgeable"
5 reviews
"Sensible"
2 reviews
"Caring"
2 reviews
"Very helpful"
15 reviews
"Saved my life"
1 review
"Inspiring"
1 review
Reviews
Wasim
Mar 20, 2018
good experience from sir quick response knowledge is good and thanks for answer for me I feel relax and sir very care of patients thanks so much sir
Samrita Mondal
Mar 14, 2018
I found the answers provided by the Dr. Ruchira Bharti to be very helpful. Thank you.
Mahesh
Apr 24, 2018
I found the answers provided by the Dr. Bharat Bhushan Bharti to be caring. ok sir
Verified
Oct 12, 2018
Nice experience
Verified
Feb 26, 2018
good
Feed
Shared 1 month ago • Featured Tip
A good night's sleep is essential for your mental and physical health. Proper sleep means your body is adequately rejuvenated and is ready to face yet another day with efficiency. When your sleep cycle is disrupted, the entire body mechanism is disturbed. Thus, sleep apnea can turn bothersome if not treated.
What is sleep apnea?
Obstructive sleep apnea is a condition wherein there can be paused or shallow breathing while the person is asleep. At the time of sleeping, the muscles of the throat and tongue are more relaxed, and the tissues block the passage of air. It is most common in adults, and the primary reason behind it is excess weight and obesity. In the case of children, most common cause of this disorder is enlarged tonsils. Childhood obesity is another cause of this disorder in children.
Complications that could arise if the obstructive sleep apnea is not taken care of
Sleep apnea or snoring can disturb your sleep as well people sleeping around you. This disorder raises the chances of health issues like diabetes and high blood pressure. If someone is already suffering from high blood pressure, then sleep apnea can even make it worse.
When a person suffering from sleep apnea wakes up at night, his/her body gets stressed which makes the hormone system to go into overdrive which in turn increases the blood pressure of that person. Even the level of oxygen in the blood decreases when one cannot breathe well due to sleep apnea.
People suffering from sleep apnea are more likely to have heart attacks.
The most common cause for this is the low level of oxygen or the stress of waking up suddenly. A person who is suffering from obesity is more prone to sleep apnea which also makes it harder to slim down. When someone suffers from sleep apnea, that person can have fatty deposits in their neck which block breathing during the night. Also, sleep apnea releases more the hormone named Ghrelin which makes a person suffering from obesity to crave for sweets.
Sleep apnea is also a concern with some general anesthesia and certain medications. People suffering from sleep apnea are more prone to face problems or complications at the time of major surgery as they suffer from breathing problems especially when anesthesia is performed and they are laid on their back. It is imperative to consult with the doctor before a major surgery if one is suffering from obstructive sleep apnea.
Other health related problems
People suffering from sleep apnea are more likely to liver problems. This includes abnormal results on the liver function test, and their liver is most prone to show the signs of scarring. This disorder is also known as nonalcoholic fatty liver disease.
Obstructive sleep apnea also results to excessive daytime sleepiness which also increases the risk factor for automobile accidents and can also lead to depression.
Sleep apnea can also lead to stroke, heart failure, gastroesophageal reflux disease and abnormal rhythm of the heart.
Sleep apnea is a common condition with mild to severe levels and can be progressive with age. Because of the complications that can arise due to this condition, it is crucial to get the condition treated as soon as the symptoms are observed.
5910
people found this helpful
Shared 3 months ago • Featured Tip
Boiling water is considered to be one of the best methods of removing impurities present and making it fit for consumption. We all believe in boiling water before consuming it in any form, whether it is for drinking or to make a cup of tea, soup or any other hot beverage. But have you ever thought about the leftover boiled water? What do you do with it? Do you just throw it away or can you re-boil it and use it for making tea or soups?
Experts are now warning about the dangers of re-boiling water. Here's why you should try and avoid using re-boiled water. As with all liquids when you keep boiling it the liquid gets more concentrated. Therefore re-boiling the same amount of water can make it more concentrated or increase the amount of dissolved salts in it. The harmful effects of re-boiling water are listed below:
Nitrates: Nitrate salts dissolved in water are usually not harmful but over boiling or re-boiling the same amount of water can cause the nitrates to become a toxin, nitrosamine which is known to cause diseases such as cancer, leukaemia and non-Hodgkin -.
Arsenic: Re-boiling water can increase the amount of dissolved arsenic in the water. Arsenic in small amounts in water is not harmful and in increased amounts can cause conditions such as cancer, infertility, heart attacks and mental disorder. Prolonged consumption of water with the high amount of arsenic can cause damage to the circulatory system and skin damage.
Fluoride: The consumption of increased amounts of fluoride dissolved in water can increase your risk of bone disorders such as fractures, tenderness, and pain. In children below 8 years of age excess fluoride can cause damage to teeth and tooth enamel.
Calcium: Calcium is good for our teeth and bones but re-boiling water increases the dissolved amount of calcium which can cause kidney stones and gall stones.
Change in water chemistry: Boiling water will get rid or reduce the amount of dissolved gases and volatile compounds in it. This would not only affect the taste but could also increase the concentration of unwanted chemicals and impurities in the water.
Due to the above listed harmful effects of re-boiled water, it is recommended that re-boiled water should not be used to make formula for babies. Studies have also shown that using re-boiled water to make a cup of tea can affect its taste. This is because the amount of oxygen dissolved in the water reduces when you boil it. Filling your vessel or kettle with just the right amount of water as required will not only be beneficial for your health in the long run but would help in preventing and conserving this precious resource. In case you have a concern or query you can always consult an expert & get answers to your questions!
10525
people found this helpful
Shared 3 months ago • Featured Tip
Do you suffer from seasonal allergies? Have you been trying to find the best solutions to get relief from the allergy symptoms? Although different forms of medicines can be used for treating seasonal allergies, it is important to understand that allergies can be eliminated by building the body's immunity against them. Here are five tips you can follow to boost your immune system to get rid of the seasonal allergies.
Immunotherapy: Immunotherapy is considered to be the best way to change the way your immune system responds to allergens such as ragweed and pollen. Immunotherapy is the prevention or treatment of disease with substances that stimulate the immune response. The amounts are increased gradually. The immune system gets desensitised due to this treatment. This treatment is ideal for people who suffer from allergies all year round.
Meditation: Increased amount of stress worsens existing allergies by upsetting the balance of substances in the body controlling your immune response. Meditation is a great way to eliminate stress and helps in relieving anxiety. Regular meditation will keep you free from allergies.
Healthy lifestyle: Maintaining a healthy lifestyle helps in reducing the effects of seasonal allergies. If you watch your weight and keep your body in shape by exercising regularly, you will lead a healthy life and be able to withstand the effects of allergies. In case you are sensitive to allergens like pollen, which are present outdoors, you should exercise indoors. You can continue with your medication while following this healthy regime.
Control your surroundings: Creating an environment in order to minimise the amount of allergens is an ideal way to stay away from allergies and allergy symptoms. You can use an air conditioner to control the temperature instead of keeping the windows open. You should wear a protective mask and gloves while gardening and always change your clothes before entering your home.
Laugh: According to research, humour and laughter may increase your immune functions as these increase the level of immunoglobulin A in the body. This is a protein present in the eyes, throat, ears, nose and mouth, which helps in protection against infections. Have a good laugh and stay preoccupied with things which will keep you happy and laughing.
In many cases, your immune system fails to put up a good fight against seasonal allergies. In such situations, you have to take allergy medication to fight the infections. You should consult a doctor for the right dose of allergy medications based on your symptoms.
2
people found this helpful
Shared 4 months ago • Featured Tip
Asthma is a painful pulmonary disease that is usually caused due to inflammation of the air passages. The tubes that help us breathe in and out can get contaminated with pollutants and allergens like dust, smoke, pet hair, pollen and nettle, amongst various other substances. This can lead to coughing, shortness of breath, chest pain due to breathing difficulties and wheezing as the lungs try to get more oxygen which cannot pass through the swollen airways. This is usually characterised as asthma. In recent times, there has been a worrying increase in child asthma. Read on to find ways in which this can be treated.

Symptoms: Treating breathing difficulties is the first and foremost way of treating asthma in children. This is especially important because of the oxygen requirement for normal and proper development of the brain and rest of the body.

Long Term Medication: Inhaled Corticosteroids which act to combat inflammation and reduce the same, can be used by children. Also, leukotriene modifiers can be used along with these inhalers. But one must be careful of psychological reactions like aggression during the use of this medicine. Combination inhalers can also help in tackling agonists that can trigger severe and potentially fatal asthmatic attacks. Theophylline is another drug that can be taken on a daily basis to keep the bronchial tubes or air passages open.

Quick Relief Medication: Albuterol, pirbuterol, and levalbuterol are some of the medicines that can be used in the short term for quick and instant relief. Yet, there is no guarantee that the symptoms will not return and there is still a need for a child to undergo focussed and long term medication to alleviate the risk of severe attacks.

Immunotherapy: Asthmatic attacks that are caused due to the allergens like pollen, dust, smoke, nettle, pet hair, and other similar substances, will need a series of injections that contain a small measure of the allergens so that the immune system is strengthened. This will ensure that the child's allergic reactions and subsequent asthma attacks will gradually decrease.

Devices: Medication delivery devices like inhalers that will give you a measured dose, dry powder inhalers as well as nebulizers, will take the medication straight to the lungs for asthma relief and control.

Long terms diseases like asthma can greatly affect the growth and immunity of a child, which is why it is important to prevent and treat such attacks. If you wish to discuss about any specific problem, you can consult a General Physician.
6459
people found this helpful
Shared 4 months ago • Featured Tip
Nasal congestion (blocked nose) can give you nightmares. The condition often results in people breathing through their mouth. Mouth breathing, once a while (due to factors that affect the nasal breathing) is understood. The main problem arises when people, especially kids continue to breathe through their mouth even under normal conditions. Nasal breathing is what we have learned and practiced all along. Breathing through the nose is a healthy practice that has many health benefits. Any alteration in this habit can have a deleterious effect on the health in the long run. It can alter the body dynamics and mechanisms, necessary for the proper functioning of the body.

Though cold and nasal congestion are the most common causes of mouth breathing, other conditions that often contribute towards this unhealthy postural habit include:
Severe respiratory infections.
Allergies which tend to block the nasal airway (either partial or complete).
Kids who have a habit of sucking their thumbs or fingers are often found to breathe through their mouth.
Sinus, enlarged adenoids or tonsils, hay fever, can also result in mouth breathing.
Harmful effects of mouth breathing
In mouth breathing, there is less absorption of oxygen into the bloodstream as compared to the nasal breathing. This oxygen deprivation can give rise to serious consequences and health problems.
Snoring and sleeping disorders (sleep apnea, often resulting from oxygen deprivation) are common among people who breathe through the mouth. Many people wake up with a terrible headache, feeling tired, irritated, and fatigued (in spite of having their full quota of sleep) in the morning. Unable to have a sound sleep often interfere with the overall performance of the affected person. Low levels of oxygen in the bloodstream can also result in hypertension and cardiac problems. Some people also suffer from brain fog (mental fatigue resulting in confusion and at times, hallucinations).
Dry mouth along with cracked lips is one of the harmful consequences of mouth breathing. Under normal situations, the saliva (in the mouth) prevents the bacteria from thriving within the mouth and causing infections. When the mouth becomes dry (less saliva), bacteria can easily thrive inside, resulting in infections (throat and ear), cavities, bad breath, Gingivitis (gum inflammation brought about by a bacterial infection).
A person with mouth breathing may suffer from digestive problems such as acid reflux, gas, and stomach upsets.
Believe it or not, but mouth breathing can give rise to skeletal and facial deformities (especially in children). The face may appear narrow and long, the chin and jaws lower, and the cheekbones often suppressed. There is also an improper alignment of the teeth (teeth appear crooked).
Mouth breathing can also lead to speech impediments, especially in children between the age group of 4-12 years.
1
person found this helpful
In India, polyvalent ASV, i.e. Effective against all the four common species; Russell's viper, common cobra, common Krait and saw-scaled viper and no monovalent ASVs are available. GOVT setup have all vaccines.
2
people found this helpful
View All Feed