About
Our goal is to offer our patients, and all our community the most affordable, trustworthy and professional service to ensure your best health.
...more
Our goal is to offer our patients, and all our community the most affordable, trustworthy and professional service to ensure your best health.
Timings
Location
No.230, Street No.7, Padam Nagar, Kishan Ganj, Near Gulabi Bagh
Gulabi Bagh
Delhi,
Delhi
-
110007

Get Directions
Photos (10)








View All Photos
Amenities
Parking
Cafeteria
Waiting Lounge
Reception
Online Appointments
Credit Card
Doctors in Dr Bharti Clinic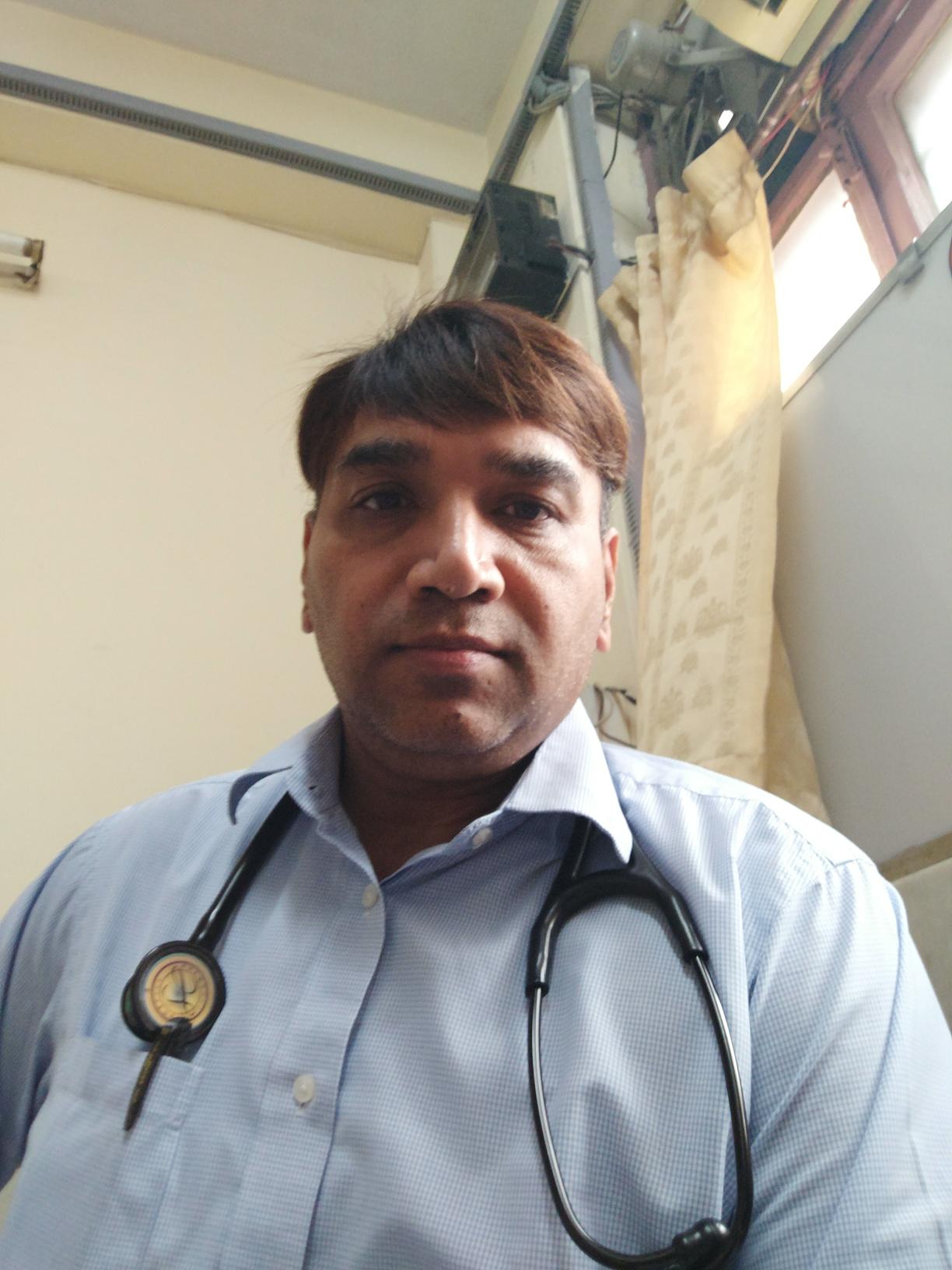 MD Physician
General Physician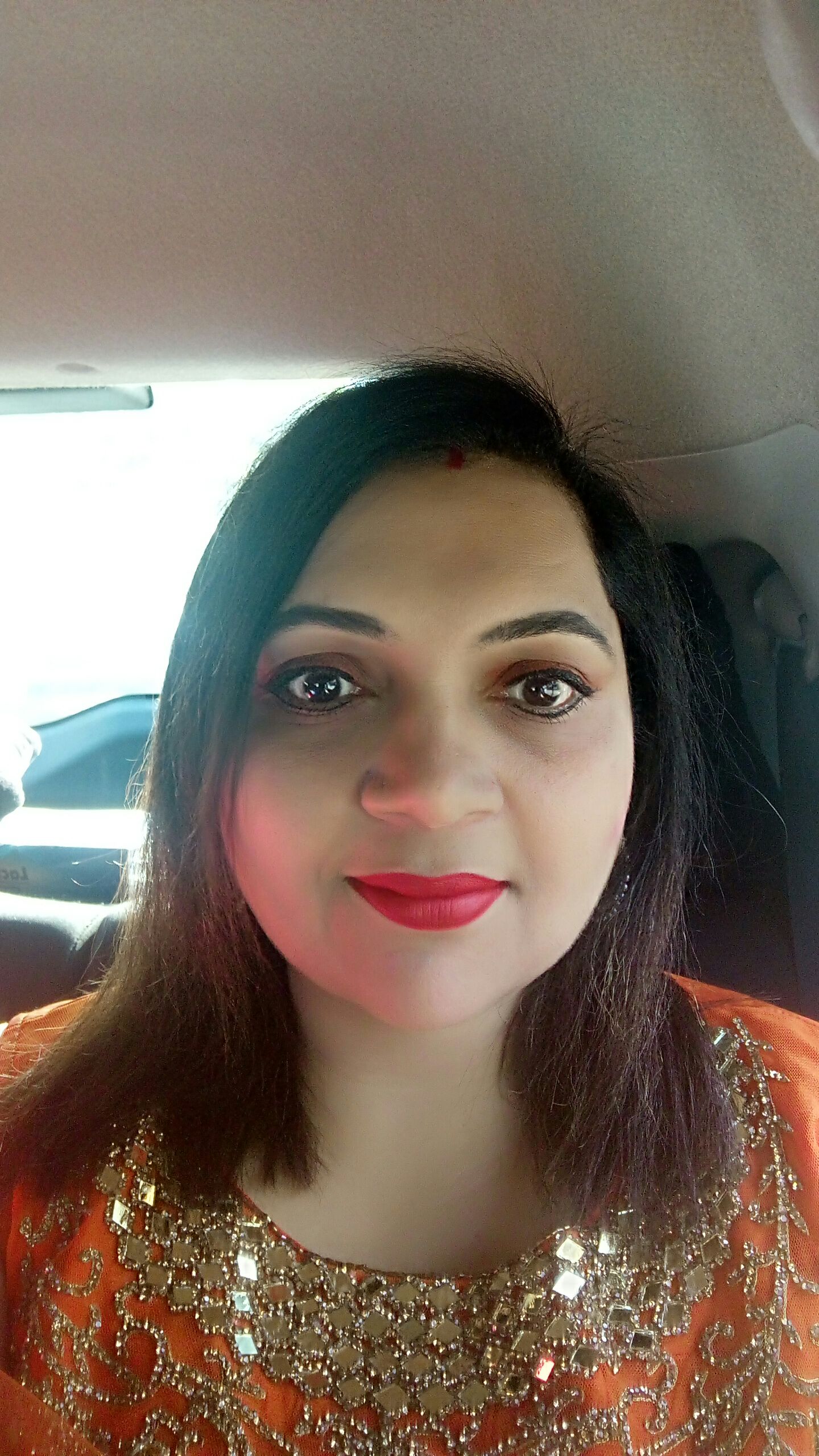 MBBS Bachelor of Medicine and Bachelor of Surgery, Diplomate Certificate (DMCH - Maternal & Child Health)
Gynaecologist
Specialities
General Physician
Aims to provide best quality care to patients with acute and chronic problems
Gynaecology
A branch of medicine reserved especially for treating female conditions of the reproductive system
Patient Review Highlights
"Professional"
1 review
"Well-reasoned"
2 reviews
"Helped me impr..."
2 reviews
"knowledgeable"
5 reviews
"Sensible"
2 reviews
"Caring"
2 reviews
"Very helpful"
15 reviews
"Saved my life"
1 review
"Inspiring"
1 review
Reviews
Wasim
Mar 20, 2018
good experience from sir quick response knowledge is good and thanks for answer for me I feel relax and sir very care of patients thanks so much sir
Samrita Mondal
Mar 14, 2018
I found the answers provided by the Dr. Ruchira Bharti to be very helpful. Thank you.
Mahesh
Apr 24, 2018
I found the answers provided by the Dr. Bharat Bhushan Bharti to be caring. ok sir
Verified
Feb 26, 2018
good
Feed
Shared 5 days ago • Featured Tip
Asthma is a painful pulmonary disease that is usually caused due to inflammation of the air passages. The tubes that help us breathe in and out can get contaminated with pollutants and allergens like dust, smoke, pet hair, pollen and nettle, amongst various other substances. This can lead to coughing, shortness of breath, chest pain due to breathing difficulties and wheezing as the lungs try to get more oxygen which cannot pass through the swollen airways. This is usually characterised as asthma. In recent times, there has been a worrying increase in child asthma. Read on to find ways in which this can be treated.

Symptoms: Treating breathing difficulties is the first and foremost way of treating asthma in children. This is especially important because of the oxygen requirement for normal and proper development of the brain and rest of the body.

Long Term Medication: Inhaled Corticosteroids which act to combat inflammation and reduce the same, can be used by children. Also, leukotriene modifiers can be used along with these inhalers. But one must be careful of psychological reactions like aggression during the use of this medicine. Combination inhalers can also help in tackling agonists that can trigger severe and potentially fatal asthmatic attacks. Theophylline is another drug that can be taken on a daily basis to keep the bronchial tubes or air passages open.

Quick Relief Medication:
Albuterol
, pirbuterol, and
levalbuterol
are some of the medicines that can be used in the short term for quick and instant relief. Yet, there is no guarantee that the symptoms will not return and there is still a need for a child to undergo focussed and long term medication to alleviate the risk of severe attacks.
Immunotherapy:
Asthmatic attacks that are caused due to the allergens like pollen, dust, smoke, nettle, pet hair, and other similar substances, will need a series of injections that contain a small measure of the allergens so that the immune system is strengthened. This will ensure that the child's allergic reactions and subsequent asthma attacks will gradually decrease.
Devices:
Medication
delivery
devices like inhalers that will give you a measured dose, dry powder inhalers as well as nebulizers, will take the medication straight to the lungs for asthma relief and control.
Long terms diseases like asthma can greatly affect the growth and immunity of a child, which is why it is important to prevent and treat such attacks. If you wish to discuss about any specific problem, you can consult a
General Physician
.
3
people found this helpful
In India, polyvalent ASV, i.e. Effective against all the four common species; Russell's viper, common cobra, common Krait and saw-scaled viper and no monovalent ASVs are available. GOVT setup have all vaccines.
2
people found this helpful
Stop masturbation or you will reduce your virility don't let your hormones hijack your mind stay conscious and stay alive.
1
person found this helpful
Shared 2 months ago • Featured Tip
Over time, our joints, connective tissues and muscles go through a lot of wear and tear. Additionally, certain conditions may also cause problems, including inflammation and conditions that create persistent pain. These conditions usually fall under the broad category of arthritis, which can be of many types. Rheumatoid arthritis (RA) happens when your immune system targets your joints and causes inflammation. RA influences the joints on both sides of the body, for example, both hands, wrists and knees. This symmetry separates it from other kinds of arthritis. It can affect the skin, eyes, lungs, heart, blood, or nerves.
Various signs of inflamed joints are as follows:
Stiffness: Functioning of the joints becomes rigid and doesn't move properly. It is particularly severe in the morning. While those with different types of arthritis have stiff and immobile joints in the morning, people with rheumatoid arthritis take over 60 minutes before their joints feel free.

Swelling or Inflammation: Liquid enters the joint and gives rise to inflammation.

Extreme pain: Irritation inside a joint makes it painful and delicate even to touch. In a chronic condition, this may also lead to fractures.

Redness and warmth: The joints might appear hotter and more pink or red than the skin around it.
Needless to say, your lifestyle choices affect all aspects of your physical wellbeing, and that also include your joints- especially if you are suffering from arthritis. It's a common theory, that joints which are strained and stressed by bearing the burden of extra pounds show more inflammation, wear and tear and stiffness which lead to aggravation of arthritic pain. Here are a few holistic approaches to consider; certain changes in your existing lifestyle that can help you to reduce your arthritic pains:
First and foremost, it's important that you must indulge in plenty of exercises every single day, to keep pounds off and thus help yourself handle this degenerative disease.
In case of creating a healthy diet plan, stick to low calorie and low carb foods. Also be sure that you are consuming lots of vegetables and fruits in your diet. This also helps you to keep fit and put a break on the obesity factors that are detrimental to your health.
As even a few extra pounds can worsen arthritic pain, keep track of your weight and talk to your orthopedic doctor to determine your optimal and healthiest weight. Focus on this prescribed weight coefficient and keep tracking your weight loss patterns unless you have reached your goal.
Cut down on alcohol. There has never been a finer alternative to that.
Feeling depressed or stressed by arthritic pain is a common syndrome among arthritic patients. Nevertheless, on the flipside, such reactions actually worsens the agony of this disease and inhibit you from doing what you need to do, such as taking medications and exercising to keep yourself fit at the end of the day.
Although admittedly, making drastic modifications in your lifestyle can be painful and difficult at first, these are the best remedies for easing arthritic pain in a natural way.
Don't just rely on medications, take control of your disease in a holistic manner and you'll soon find yourself in control of your life again.
Lifestyle Changes
Being overweight is a large risk factor for osteoarthritis because it puts a large amount of stress on weight-bearing joints. This damage is largely preventable by losing excess weight and increasing safe activity. Exercise (as long as it does not put dangerous strain on the joints) will improve your muscle strength. Strong muscles will support your weight-bearing joints and ultimately lower the chances of the negative symptoms of OA. Regular exercise can help prevent and reverse these effects. Several different kinds of exercise can be beneficial, including range-of-motion exercises to preserve and restore joint motion, exercises to increase strength (isometric, isotonic, and isokinetic exercises), and exercises to increase endurance (walking, swimming, and cycling). Exercise programs for people with rheumatoid arthritis should be designed by a physical therapist and tailored to the severity of your condition, your build, and your former activity level. Getting a sufficient amount of rest is also necessary for management of OA symptoms.
In case you have a concern or query you can always consult an expert & get answers to your questions!
5231
people found this helpful
Here the top 10 magnesium-rich foods (values from the USDA) Spinach, cooked — 1 cup: 157 milligrams (39 percent DV) Dark Chocolate — 1 square: 95 milligrams (24 percent DV) Pumpkin seeds, dried — 1/8 cup: 92 milligrams (23 percent DV) Almonds — 1 ounce: 75 milligrams (19 percent DV) Black beans — 1/2 cup: 60 milligrams (15 percent DV) Figs, dried — 1/2 cup: 50 miligrams (13 percent DV) Yogurt— 1 cup: 46.5 milligrams (12 percent DV) Banana — 1 medium: 32 milligrams (8 percent DV.
1
person found this helpful
View All Feed