About
Customer service is provided by a highly trained, professional staff who look after your comfort and care and are considerate of your time. Their focus is you.
...more
Customer service is provided by a highly trained, professional staff who look after your comfort and care and are considerate of your time. Their focus is you.
Timings
Location
N, 28, LGF, Malviya Nagar, Near Apeejay School & Opposite UCO Bank
Malviya Nagar
Delhi,
Choose State
-
110017

Get Directions
Photos (8)








View All Photos
Videos (8)
View All Videos
Amenities
Parking
Cafeteria
Waiting Lounge
Online Appointments
Reception
Ac Rooms
Credit Card
Doctors in Dhawan's Medicenter

BHMS, MD - Homeopathy
Homeopath
Book appointment and get ₹125 LybrateCash (Lybrate Wallet) after your visit
₹350 online
10:00 AM - 02:30 PM
04:30 PM - 08:30 PM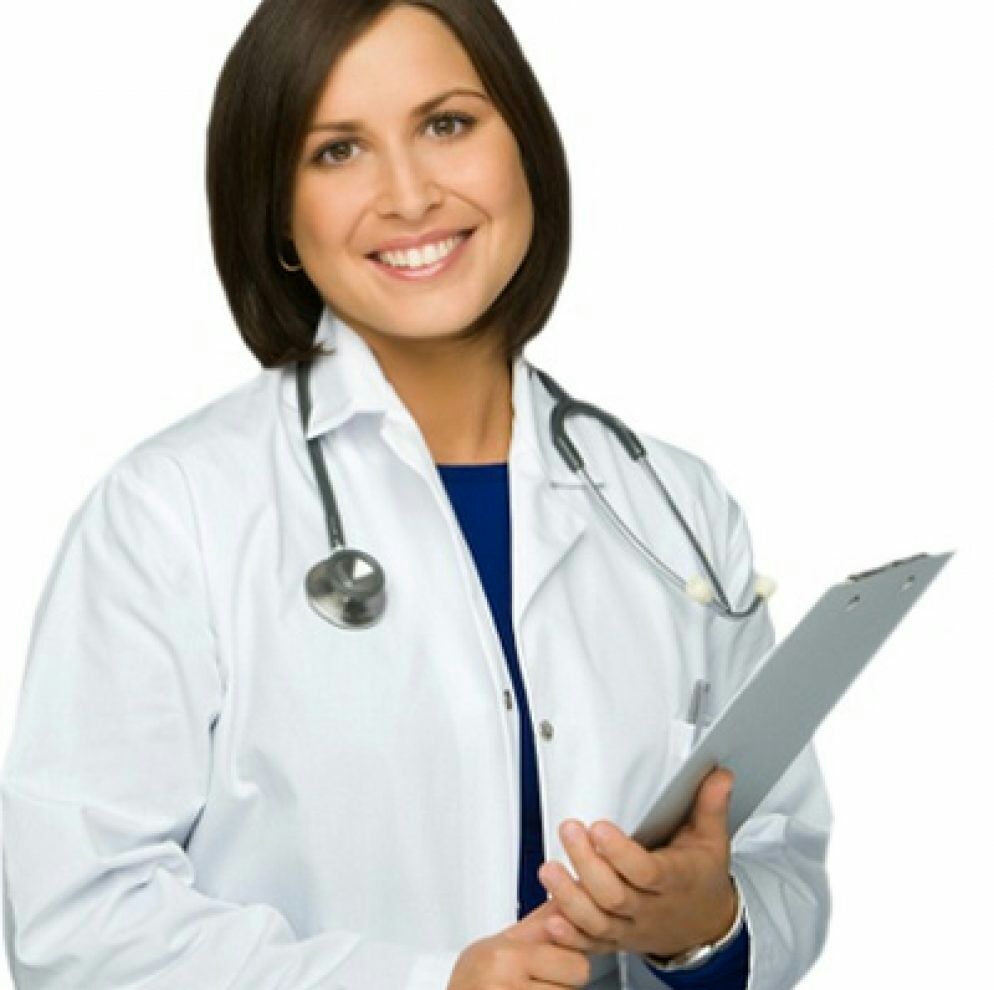 MBBS Bachelor of Medicine and Bachelor of Surgery, PGDCC, DDM
Trichologist
Specialities
Trichology
Offers high quality care to patients with hair and scalp problems and conditions
Homeopathy
A natural alternative form of medicines, which efficiently treats various diseases
Health Packages
60 Days validity
•
Medicines included
₹5000
90 Days validity
•
Medicines included
₹7000
Patient Review Highlights
"Professional"
5 reviews
"Prompt"
1 review
"Well-reasoned"
5 reviews
"Helped me impr..."
4 reviews
"Thorough"
2 reviews
"Practical"
6 reviews
"knowledgeable"
21 reviews
"Sensible"
5 reviews
"Caring"
3 reviews
"Very helpful"
46 reviews
"Inspiring"
2 reviews
Reviews
Dharmista
May 31, 2017
Our family physician personally recommended therSumit Dhawan. It has been quite some time that i was suffering from diabetes. The friendliness of staff is the best in the dr Dhawan's Medicentre. By chance, I approached Sumit Dhawan for second opinion and thank god, i did because, he treated me without any insulin and all. I found the dr Dhawan's Medicentre itself quite pleasant. It was getting very difficult for me to cope us with my diabetes. I am amazed that he is such a sweet doctor, even though he is so busy all the time.
Amit
Mar 24, 2017
Due to my erectile dysfunction i was feeling very depressed and had no hope. The atmosphere in the dr Dhawan's Medicentre is always so positive and full of life. Dr Ishu Garg is very talented and seasoned doctor. I remember, I read an article of her in the paper and made contact. She definitely is aware about the latest and advanced ways to treat serious cases. Her treatment suited me the best and now I am fine. The entire dr Dhawan's Medicentre is very nicely designed.
Meghan
Apr 9, 2017
I never get sick, but then last year i started developing these symptoms. I was shocked to experience the symptoms of hair lossShe is a very practical doctor. It's been more than a year now, and I have noticed considerable change in myself. Both Ishu Garg and staff were very helpful. Ishu Garg has so much knowledge that for everything my family takes her reference. dr Dhawan's Medicentre can handle all types of emergency cases. Thanks to her I am much better now.
Adhya
Mar 11, 2017
I was having very bad thoughts regarding my hair loss. Dr Idhu Garg is very courteous and behaves very aptly with elder patients. One of my colleague referred Dr Ishu Garg. All the staff members were very helpful. The dr Dhawan's Medicentre is decorated very nicely and doesn't look like a hospital. Finally with her treatment, I am completely cured from the disease.I am benefitted with the hairloss treatment she gave.
Avirat
Jun 8, 2017
I was suffering from stomach pain for such a long time. Due to my stomach pain my daily activities were suffering. Dr Sumit is not just friendly, but also is very motivating. The complete process of stomach pain treatment was so painless and quick, and i am so relieved that I chose to consult him. The entire Dr Dhawan's Medicentre is very nicely designed and has all the facilities which patients require.
Mahatru
Apr 14, 2017
One of my colleague referred Sumit Dhawan. Sumit Dhawan has in depth knowledge and ensures that he explains the problem in detail. dr Dhawan's Medicentre can handle all types of emergency cases. It's been more than a year that I was experiencing difficulty sleeping. I am so happy that I chose therSumit Dhawan for my treatment as now I am perfectly fine.
Kavya
May 7, 2017
I am very happy with DrSumit Dhawan. I really liked the homeopathic & non surgical method by him for treatment of My mother who had back pain since long. Most of doctors suggested surgery. But we were not ready for that. But when we visited him at dr Dhawan's Medicentre in delhi he gave a permanent solution. Now she is 90% relieved from back pain.
Aleezahtasha
Jul 7, 2017
Initially the symptoms of thyroid disorders were not that severe but then it became worse. I am really grateful as Dr Sumit's thyroid disorders treatment has give me a ray of hope. He ensures that she listens to his patients. He has broad knowledge in the field of homeopathy. Though the treatment took time but Now I am perfectly fine.
Joshua
May 17, 2017
I read about Dr Dhawan on one of the social media platform. I am so happy that I chose him for my lose weight treatment as now I am perfectly fine. he has so much knowledge that for everything my family takes his reference. All the staff members were very helpful. He is not just friendly, but also is very motivating.
Ishita
Mar 9, 2017
I was too thin and the problem in me was increasing day by day. Dr.Sumit Dhawan is really like god send person. I am so much benefitted with his gain weight treatment, that i am perfectly fine now. With the help of his treatment for gain weight I am feeling so great. I visited him at Dr.Dhawan's Medicentre in Delhi.
Priyanka
Mar 12, 2018
Dr Sumit is our family doctor and every times he has benefited immensely not only for me but for my whole family. He is by profession Encouraging and positive and try to get root cause of the problem and treat accordingly. His Doctor skill is par excellence. i have seen him work alot for his patients.
Nibodh
May 16, 2017
Dr Sumit Dhawan is very talented and seasoned doctor. His Medicentre was equipped with various facilities. Thanks to him that the headaches treatment he gave me has given brilliant results. It was getting very difficult for me to cope us with my headaches. But I am perfectly fien now.
Ravi Disouza
Mar 15, 2017
I found the answers provided by the Dr. Sumit Dhawan to be helped me improve my health. Dr sumit is pricribe medicine is very helpful and improve my health
Gagan
Nov 27, 2016
Dr. Sumit Dhawan provides answers that are very helpful, knowledgeable, professional, thorough and sensible. Thank you doctor
Naresh
Apr 21, 2017
Dr. Ishu Garg provides answers that are very helpful and helped me improve my health. Thx so much mam....
Nisar
May 21, 2017
I found the answers provided by the Dr. Ishu Garg to be very helpful. Great docter ishu garg
Rihan Zaidi
Oct 9, 2016
I found the answers provided by the Dr. Sumit Dhawan to be knowledgeable. knowlegeble
Nax
Oct 18, 2016
I found the answers provided by the Dr. Sumit Dhawan to be inspiring. tq sir
Harpreet
Nov 25, 2016
Dr. Sumit Dhawan provides answers that are very helpful. thank doctor
Gunaseelan
Apr 27, 2017
Dr. Ishu Garg provides answers that are very helpful. Tanq mam
Verified
Jan 10, 2019
He is very intelligent and friendly doctor
Feed
Shared 3 months ago • Featured Tip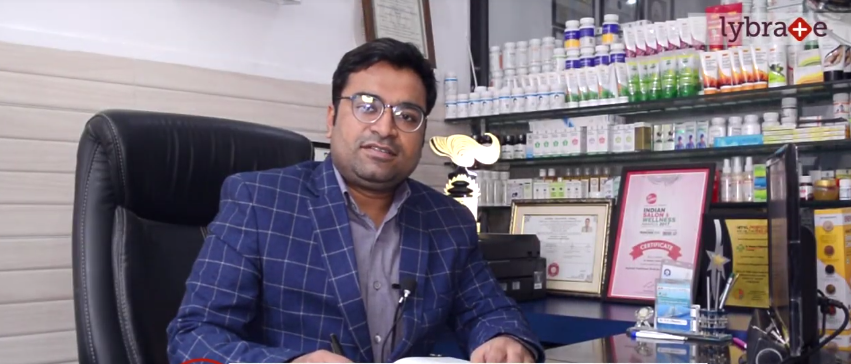 The inability to conceive for a prolonged duration after trying to do so is usually termed as infertility. This is usually diagnosed when a couple is unable to conceive even after trying regularly, without any kind of contraceptives.
4973
people found this helpful
Shared 3 months ago • Featured Tip
Diabetes is caused due to hormonal imbalance in our bodies. When the equilibrium between insulin and glucagon (hormones related to the sugar levels in the body) is disturbed, an individual suffers from diabetes. The disease is of two types: Diabete mellitus (Type-I and Type II) and Diabetes insipidus. When your body fails to release adequate insulin, the food that we consume is not properly converted into sugar or glucose. This is Type-I diabetes. On the contrary, if body releases defective insulin, one suffers from Type-II diabetes. Type-1 diabetes is sometimes called juvenile diabetes, or insulin-dependent diabetes. Type 1 occurs more frequently in children and young adults, but accounts for only 5-10% of the total diabetes cases nationwide. The basic symptoms of diabetes include changing sugar levels, excessive urination, thirst, weight loss and a lack of energy. Diabetes is caused due to a number of factors, ranging from environmental matters or hereditary links.
Homeopathic Remedies for Diabetes
Diabetes requires prolonged treatment. Long exposure to allopathic drugs can hamper your body organs due to its side effects. Therefore, it is advisable to take up homeopathic remedies, which have a long lasting effect on the patient. These medicines don't cause side effects. Here are some of the remedies:
Uranium nitrate: This compound reduces the sugar levels in the bloodstream and also keeps a check on frequent urination. It is prescribed for patients who develop the disease due to assimilative derangements. The symptoms that are looked for while prescribing medicines containing this compound include digestion problem, languor and debility, excess sugar in urine, huge appetite and thirst.
Phosphoric acid: This compound is best for the treatment of diabetes that has a nervous origin. The symptoms that are looked for include excess urine and the colour of the urine is milky; poor mental force and general lethargy. The patient can also develop a bruised feeling in the muscles.
Phosphorus: This compound is given to patients, suffering from diabetes and pancreatic diseases, especially tuberculosis or gouty diathesis. The symptoms include dry mouth, dark and watery stool and restlessness.
Lactic acid: It is helpful for treating gastrohepatic type of diabetes. The symptoms that will have to be present in the patient include light yellow coloured urine, dry skin and tongue, thirst, nausea, and costive bowels.
Insulin: Insulin therapy is an important as it helps in maintaining a balance in the sugar levels and keeps the urine free from sugar.
5586
people found this helpful
Shared 5 months ago • Featured Tip
Many theories and as many reasons are given, but in most of the cases, cause of stone formation in the kidneys is not clear. Biochemical dysfunction seems to be the only possible explanation. Stones generally develop very slowly.
The tendency to stone formation may be hereditary. Stones may vary in size from sand particles to large stone. Urinary stones may be present for many years and may give rise to no symptoms. When a stone obstructs the urinary passage, mild pain to severe renal colic occurs. There may be restlessness, sweating, pallor, vomiting, frequent urination, blood in urine etc during pain. Attack of pain may last few hours to few days, varying in severity time to time. In many cases, urinary infection is a common occurrence.
Homeopathic Approach
Homeopathic treatment plan comprises of:
Ultrasonography at regular interval of three to four months to monitor

The size of the stone
Movement of the stone along the urinary passage.

Kidney function tests should be done to evaluate the function of kidneys.
Urine examination may be helpful to treat the accompanying urinary infections.
Parathyroid hormone and serum calcium level should be considered if the stone formation is recurrent.
It is a well-known fact that some stones can pass naturally. But often they may cause severe pain and at times obstruction. But with homeopathic treatment, even moderate-sized stone can pass absolutely painlessly.
Though the use of painkillers and antispasmodics can relieve the pain and spasm, but in the process can actually hamper or suspend the onward and outward movement of the stone. With homeopathic treatment, body's natural reactions are stimulated that helps throw out the stone without much discomfort.
At times, it is seen that with homeopathic treatment stones gradually dissolve into sand particles and get eliminated from the urinary system without being aware of it. This can be monitored by subsequent Ultrasonograms watching the gradual reduction in the size of the stones.
As stone formation is just a bye-product of body's biochemical dysfunction at deeper levels, only removal of the stone by natural or surgical means is not enough. Homeopathic treatment not only removes the stone, but can also modify the tendency to form stones by improving body's natural balance in general, and biochemical dysfunction in particular.
In bilateral, multiple and recurrent stones, constitutional homeopathic treatment is far-more superior than surgery or any other therapy as it has the potential to help the body, not only throw the stone out but also improve the biochemical dysfunction to check the recurrence of stone formation.
Surgery can be helpful only when the size of the stone is very large, causing damage to kidney by back- pressure. Even then, homeopathic treatment is of significant importance to improve the basic biochemical defects.
Constitutional Homeopathic treatment can also help avert the complication of surgery. With constitutional homeopathic treatment, accompanying urinary infections are also relieved.
AND, the added advantage is that with constitutional homeopathic treatment, general health also improves.
Dietary Restrictions:
Large number of dietary "take and avoid" is known to the masses, but their role is doubtful. With good constitutional homeopathic treatment and proper monitoring by ultrasography, dietary restrictions are not mandatory.
Increased amounts of fluid intake are advisable.
4551
people found this helpful
Shared 8 months ago • Featured Tip
No matter what kind of ear trouble you have, homeopathic remedies treat them very efficiently. Ear troubles can be experienced both by adults and kids, and homeopathic remedies are known to treat all of them.
Sometimes, as a result of ear problem, one might face acute dental troubles. Some of the most prominent symptoms of ear troubles are ear infections, ear ringing, acute pain and others. You must visit a homeopathic expert for getting the list of homeopathic medicines that work best for treating your respective ear trouble.
Homeopathic medicines that treat ear troubles-
Belladonna: Acute ear issues can be easily resolved by using this particular homeopathic medicine. Blood vessels can be highly protected, and on the other hand, you can get rid of unwanted ear symptoms, including pains, swelling and others. Necessary warmth can be provided to your ears so that you can get instant relief from painful conditions. You can apply the same at night in order to prevent the condition from worsening.
Aconite: This medicine is much more improved and effective in comparison to pulsatilla or chamomilla. Great sensitiveness, throbbing pain in the ears, stinging and other unbearable symptoms can be easily treated by applying this medicine. Due to sudden temperature change, your ears might start aching, and this ache can become quite severe if proper precautionary measures are not taken. In this case, you have to know the perfect application time; otherwise you will not receive the required results.
Pulsatilla: There are some special ear troubles that can only be alleviated by this medicine. It has got highest curative power as a result of which otitis externa can be effectively treated. Swollen, hot and red ears and be treated only by this medicine. Pulsating pain, severe darting and tearing are the commonest symptoms that can be well treated by the concerned homeopathic medicine. If you are facing ear-itching trouble, and you are thinking of using any toothpick, then you are absolutely wrong as you are recommended to use only this medicine.
Chamomilla: Infantile ear aches can be relieved by using this homeopathic medicine. There are many people who often develop different kinds of ear troubles, especially due to cold. In case of such problems, this drug is the best option. Ear nerves can also be treated with this medicine. In case you have a concern or query you can always consult an expert & get answers to your questions!
4583
people found this helpful
Shared 8 months ago • Featured Tip
Pain in the stomach area, back, thighs and legs is very normal during periods. This is known as dysmenorrhea. It is common to the point that almost all females consider it very useful. The truth of the matter is that the pain is not very common. The menstrual cycle is a physiological procedure. There is no requirement for it to be difficult or painful. In case pain happens during periods, it should be dealt with. Here are a few homoeopathic cures that are very useful:
Belladonna: Throbbing pain on the right side of the stomach calls for this cure. Sudden onset, extremely red, thickened, hot and excessive bleeding are one of the major signs. Congestion in the uterus, sinking down sensation, throbbing pain are some other indications that require this cure. The desire for cold water or no thirst at all throughout the day is also one of the signs. Wanting lemons or lemonade and other cold beverages is a very common sign.
Chamomilla: The individual might be extremely touchy and hopeless. Exceptional pain shooting down the inner thighs is one of the biggest and most obvious signs. The blood might be dark with substantial clots.
Lac Caninum: Painful swelling of the breasts before the period is one of the signs. Pain may substitute from side to side.
Lachesis: PMS signs such as bad temper, discouragement, migraine, flushes of warmth all increase with the onset of the blood stream. Serious spasms and cramps, irritation from weight of the dressing are also some of the side effects. Blood might be dark, sparse, knotty and the less the flow, the more the pain.
Magnesia Phosphorica: This is a very important cure and is helpful in case you are not certain of what to do, try Mag-phos. When there is a need for you to seek comfort from a hot water bottle all day, it is wrong and calls for this cue. The flow is dark. it can also be cured with hot showers and is more regrettable lying on the right side.
Nux Vomica: Pain in lower back with consistent urge to stool. Patient might be cold and exceptionally fractious, restless and furious. A good night's sleep, resting, light weight clothing are very important. Nux vomica cures the feeling of nausea as well. It also kills the urge to consume cold beverages that cause further clotting.
Sabina: Severe spasms stretch out from low back to the bladder, torment reaches out from uterus to thighs in this condition. Blood is bright red and is more often mixed with dull clots. Shooting pain up the vagina and pain while lying on the back are very common as well.
Secale: Continuous release of watery dark blood until the menstrual cycle is over. Hence, secale is very helpful.
In case you have a concern or query you can always consult an expert & get answers to your questions!
4779
people found this helpful
Shared 11 months ago • Featured Tip
It is normal to feel nervous before an interview or be anxious about certain things, but letting that fear take over your life is not normal. If your worries and stress interfere with day-to-day life, you may be suffering from an anxiety disorder. Fear not, this is treatable with homeopathy.
Here are a few homeopathic remedies to help calm an anxious person:
Kali Phosphoricum: Kali Phosphoricum is potassium phosphate that helps calm people when overwhelmed by anxiety attacks. This is suitable for people who are easily stressed, over sensitive, insecure, irritable and despondent. It also helps deal with the after effects of grief and fright. Physical ailments such as fatigue, dullness and lack of energy that are a result of anxiety can also be treated with this biochemic salt.
Aconite Napellus: Aconite Napellus is made from a purple flowering plant by the same name. It has a number of uses, primary among which is to control anxiety. This is one of the best homeopathic remedies for sudden, intense anxiety attacks and for post traumatic anxiety. It also helps deal with after effects of anxiety such as memory weakness, restlessness, oversensitivity and spells of rage.
Argentum Nitricum: Argentum Nitricum is also known as nitrate of silver. This is helpful in cases where anxiety makes a person insecure and unsure of what to do. When you're anxious, you are likely to crave for something sweet and feel very hot. Both these are cyclic symptoms of anxiety, and can worsen the situation, if not dealt with. However, Argentum Nitricum helps calm the digestive effects of sugar and cool the body to keep anxiety levels in check.
Arsenicum Album: Arsenicum Album is a constitutional remedy that can treat both chronic and acute problems. This works well on people who are worried about safety and security. If issues like health, money and break-ins are the cause of your anxiety, this homeopathic remedy is ideal for you. It also helps deal with restlessness.
Calcarea Carbonica: This is a homeopathic remedy made from the middle layer of sea shells that has a number of applications. When it comes to anxiety, Calcarea Carbonica is well suited for people who are scared of change and over controlling. This anxiety is accompanied by excessive sweating due to any exertion and stubbornness. Such people are also often afraid of animals and of the dark and get easily confused. One of the biggest advantages of homeopathy over allopathic treatment is the absence of side effects when taken in low doses.
However, even homeopathic medication can have side effects when taken in high doses.
In case you have a concern or query you can always consult an expert & get answers to your questions!
4297
people found this helpful
Shared 1 year ago • Featured Tip
Before we get to learning whether homoeopathy is the best treatment for asthma, it is important that we learn what asthma is. Asthma is predominantly a condition that influences the functioning of your lung and affects its overall health. The major result of asthma in patients, adults and children are alike. Patients with asthma are stricken with attacks that cause breathing problem. Proper treatment and homoeopathic medication can cure asthma like you never had it before.
Homeopathic Treatment for Asthma:
Though there are a variety of medications and treatments that promise to help you deal with asthma, there is no certain treatment that helps in curing it for once and for all. Here is where homoeopathic treatment and homoeopathic specialists step in. Homeopathy is the only stream of medicine that is equipped to deal with asthma and cure it a 100%. The recurrence of the attacks caused by Asthma can not only affect the general health of a patient but also affects the quality of life they lead. Sudden Asthma attacks can lead to some unfavourable situations, such as-
Hospitalization
Severe weakness
Deadly health hazards
Chances of severe injury, etc.
Research shows that Homeopathic treatment comes in as a relief or a preventing measure to all of these unfavourable occurrences caused by asthma.
Does Homeopathy Really Heal Asthma?
The following advantages of homoeopathic treatment help prove why homoeopathy is the best cure for asthma
Homeopathic Constitutional Treatment not only prevents these extremities mentioned above but also slowly and steadily works on curing the condition completely.
The same treatment procedure, allows a specialist to understand the severity of the condition, and thus prescribe the best natural homoeopathic medicines to treat asthma.
The medicines prescribed by a homoeopathic specialist are all natural and work towards curing asthma permanently by moderating the functioning and quality of your immune system.
This ensures the stabilisation of the immune system that becomes over-reactive during asthma.
According to years of research and treatment records, Homeopathy does help to heal asthma completely.
Medication and Treatment Extended by Homeopathy:
Homoeopathic medicines are all natural and pose no side effects to any patients. Since there are a variety of asthmas, the medicines used to deal with each kind also vary. Again, there are a few homoeopathic medicines that are designed to treat and permanently heal one and all kinds of asthmas. There are some these medicines that are prescribed by some of the best Homoeopathic specialists to their patients with asthma.
Some of these homoeopathic medicines include
Natrum Sulph
Sambuccus
Arsenic Album
Kali Bichrome
While these can be termed as some of the most widely accepted and prescribed homoeopathic medicines for Asthma, they are not the only ones. There are also other medicines that are put to use. The prescribed medicine can differ in accordance with the intensity and kind of asthma that an individual is dealing with. Here is where it becomes important to visit a specialist homoeopathic doctor and take his consultancy and not depend on own intuitions and preferences. Cure asthma permanently with homoeopathy.
In case you have a concern or query you can always consult an expert & get answers to your questions!
4811
people found this helpful
View All Feed