About
Our entire team is dedicated to providing you with the personalized, gentle care that you deserve. All our staff is dedicated to your comfort and prompt attention as well.
...more
Our entire team is dedicated to providing you with the personalized, gentle care that you deserve. All our staff is dedicated to your comfort and prompt attention as well.
More about sukdeb de
sukdeb de is known for housing experienced Homeopaths. Dr. Sukdeb De, a well-reputed Homeopath, practices in dankuni,kolkata. Visit this medical health centre for Homeopaths recommended by 69 patients.
Location
Dankuni
dankuni,kolkata,
West Bengal
-
712702

Get Directions
Services
Submit Feedback
Feed
Nothing posted by this doctor yet. Here are some posts by similar doctors.
A kidney stone may not cause symptoms until it moves around within your kidney or passes into your ureter — the tube connecting the kidney and bladder. At that point, you may experience these signs and symptoms: Severe pain in the side and back, below the ribs. Pain that radiates to the lower abdomen and groin.
1
person found this helpful
It must b only due to weather changes. Drink hot to warm water. Avoid drinking cold water. Gargles of hot water with a pinch of salt. Also, if fever comes repeatedly, get CBC done.
2
people found this helpful
Hello The details which you have given matches to some baby but as you mentioned that you are a mom I am advising you to take laser hair removal treatment that is the best option for your problem. And get your hormonal check up done.
1
person found this helpful
Vas Deferens. The vas deferens is derived from the mesonephric duct and connects the epididymis to the urethra near the point where the seminal vesicles empty and join with it to form the ejaculatory duct. This ejaculatory duct then passes through the prostate gland into the urethra.
1
person found this helpful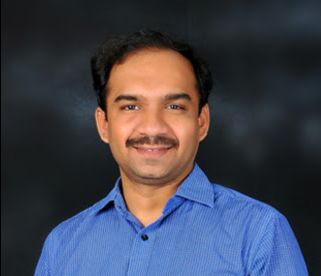 MD - Psychiatry, MBBS Bachelor of Medicine and Bachelor of Surgery
People experience different reactions with weed some develop intense fearfulness anxiety, hearing voices, behavioural problems with just one joint. Some find peace on smoking weed But on long term use weed causes decreased performance in job, studies by altering the brain circuits that are involved in memory processing, concentration and motivation. Weed is said to be gateway drug to other drugs, people who start using weed just don't stop with weed they will be hooked to other drugs. Take home message smoking weed is not good for mental health. As you mentioned people who smoke weed on long term prone to lung problems like COPD.
1
person found this helpful
In every individual, the beginning of any chronic diseases takes place days ago. And it always begins with very low intensity of symptoms, usually skin eruptions. It is the first sign of beginning of the process of diseases. According to homoeopathy, any local diseases are the result of the process of disease in general.
So, to cure such chronic diseases along with the local disease that particular process of the disease in general also has to be treated to cure any chronic disease. If only the results are treated (any one disease) like in orthodox system of medicine that local disease will recur or it will shift its location to more important organs.
For Example - We witnessed a case where patient was suffering from renal failure now to treat renal failure we have to understand how the patient has landed into renal failure. Now here, renal failure is only the sequence of that process of disease in general.
When we took the history we noticed that he had suffered from some sort of skin eruptions on his right leg. He faced this problem when he was aging 14 years and got it treated with skin ointment and it got cured in 2 months. After 14 months, he suffered from asthma. After 15 years, he suffered from hypertension and then renal failure. Now, in this case, renal failure is the result of the process of diseases in general which started with skin and progressed to renal failure.
Now to treat renal failure only treating kidneys will not work, that process of disease has to be treated and has to be stopped so that his kidneys will get normal along with the medicines for kidneys.
To understand the process of diseases, there are 5 questions which patient has to answer in detail. If they answer these question then through this we can understand the process of disease in general in any patient and then we can come to a best homoeopathic medicine which can stop that process of disease and patient may come out of there suffering problems permanently.
To answer these five questions, firstly one has to understand these questions properly. And while answering, patients have to describe their problem in terms of symptoms and not in terms of diagnosis. For example - I have asthma for 2 years, or I have a problem of sinusitis. It should be in the following way, I have headache problem, its a right-sided headache. Or there is heat sensation in the head.
So what are these questions are given below:
1. Write down all your symptoms in detail: Whatever symptoms you experience, where ever in your body, right from the head just describe it in your own words, right from your head to feet, not according to your preferred importance. For example - a patient may feel pain in the abdomen which is important for him so he will describe it, and also a symptom watery discharge from ear which is not important for him so he will not describe it. This should not happen, a patient has to describe every complaint with which he is suffering. For doctor, it can be very important symptom to treat your abdomen. It seems to be contradictory to your idea but that's not important.
2. Up to what age you were absolutely normal and since when you think health had started deteriorating and had shown what kind of symptoms initially and then what sequence of disease you had?
3. Keep aside all your symptoms or complaints. Let's try to understand you generally. Write it down what are the things to which you are intolerant of or what are the things which affect you. In this, you can add whatever you want to. Start with a level of metals, what you are intolerant of mentally, then climatic condition: what climatic conditions you cannot tolerate, and then food or drinks; what food and drinks you are intolerant of or that causes distress, last: any particular sight, anything whatever you want.
4. Do you have any outgrowth on skin (warts), any outgrowth on genitalia, or any sort of eruptions?
5. What you can write about the nature of your body, so far what you have understood of yourself?
It is worth note that there are certain signs which show that you may get an illness. If these signs and symptoms are taken seriously then most probably you will be able to get rid of the illness a lot sooner.
Here are 5 indicators that you may acquire an illness sooner than you think :
1. Reduction in appetite
A reduction in appetite is never good. This is because a reduction in appetite is an indicator of many oncoming illnesses. These range from a simple cold all the way to a strep throat. Sometimes, a strep throat may also be the result of gastroenteritis. Gastroenteritis is when a virus enters your stomach and causes diarrhea as well as vomiting. It is worth note that a reduction in appetite during summer can be normal. However, feeling nauseous or detesting food can mean that you are going to have one of the illnesses listed above.
2. Swollen neck glands
The neck glands are just below the jawbones. When these glands swell, it is a sign that you may be falling ill. Common illnesses which may occur when you have swollen neck glands include ear infections, the common cold as well as skin infections. The reason why neck glands usually swell is because when there is an infection, the dead cells and bacteria accumulate in the neck glands.
3. Fatigue
Fatigue is not when you are tired after the day. It is characterized by being tired all the time or after very little work done. When you face fatigue, it is a sign you may be falling ill.
4. Muscle aches
Muscle aches are a common symptom of flu. This is because when you have flu, antibodies are released. When these antibodies produce histamines and cytokines, they may travel to muscles and trigger the pain receptors.
5. Fever
A fever is the body's way of fighting infections. When you have a fever, it usually means the body is increasing its temperature to kill invading bacteria. Therefore, this is another way of knowing you have infections.

Tooth sensitivity is a condition when the nerve ending in the teeth are overly sensitive to hold hot and cold conditions. Drinking and eating hot or cold food may cause a sharp pain in the tooth. A material called dentin, which is what makes up the inside of your tooth, is protected by the enamel in the crown and the cementum in the root of the tooth. In cases when the dentin loses its covering, teeth may become sensitive.
Causes of sensitive teeth:
1. Inflammation caused by bacteria may lead to sensitive teeth.
2. Gum diseases such as gingivitis may cause the gums to retract and reveal the roots of your teeth.
3. Constantly grinding your teeth can cause the enamel to break down, which leads to exposure of the dentin.
4. Accumulation of plaque can cause sensitive teeth.
5. Various acidic foods such as lemon cause the enamel to be worn out.
6. Sensitive teeth are caused by decay of the tooth.
7. Various dental procedures such as teeth restoration and cleaning of the teeth cause the teeth to be sensitive.
Treatments for sensitive teeth:
1. You need to use dental products that contain fluoride. Fluoride products tend to decrease teeth sensitivity.
2. Restrict consumption of acidic foods such as lemon and some dairy products.
3. If you grind your teeth then start using mouth guard.
4. Follow proper dental hygiene, such as brushing and flossing on a regular basis to keep teeth sensitivity at bay.
5. You should use a toothbrush that has soft bristles so that the gum tissue is not affected while brushing.
6. You may use a toothpaste that has been made for people who have sensitive teeth.
7. You may apply fluoride varnishes to root surfaces that have been exposed.
8. You may cover uproot surfaces with white fillings.
9. Application of dentin sealers to root surfaces that have been exposed may help in preventing tooth sensitivity.
10. Laser is also effective to fix tooth sensitivity.
1
person found this helpful
Dandruff is one of the most common chronic hair conditions. It is characterized by a white, flaky substance on the scalp. Dandruff is not a serious condition and neither is it contagious. However, people still want it gone so that their hair looks better. Here are the symptoms as well as the causes of dandruff.
Causes:
Skin drying up: Dry skin is the most common cause of dandruff. The flakes from dry skin are usually less oily and smaller than with other forms of dandruff.
Seborrhoeic dermatitis: Dandruff can also be caused by oily irritated skin. In this type of dandruff, red, greasy skin has flaky white or yellow scales covering it.
Infrequent shampooing: This is also a very common cause of dandruff. This is because oil and skin cells accumulate, thus resulting in dandruff.
Malassezia: Malassezia is a yeast like fungus. It is usually harmless and stays on the scalp of most adults. However, it is worth noting that sometimes the yeast may irritate the scalp and cause extra skin cells to grow. The skin cells then fall off and become flaky.
Contact dermatitis: Contact dermatitis is a sensitivity to health care products and when you use too much shampoo, hair styling products or other chemicals, such as paraphenylenediamine, the red, itchy, scaly scalp associated with dandruff is caused.
Other skin conditions: There are many other skin conditions, which cause dandruff as well. These include eczema and psoriasis. Eczema is a chronic skin disease, which causes the skin to become inflamed. Psoriasis is another skin condition. It is characterized by thick scales forming resulting from rough, dry, dead skin cells which build up rapidly.
These are just the causes of dandruff. Now you will see how to identify when you have dandruff by learning about the symptoms of dandruff.
Symptoms:
The symptoms of dandruff are pretty easy to spot. All that happens is that you will see white, flaky, dead skin cells in your hair.
It is sometimes accompanied by an itchy, scaly scalp.
There is also a type of dandruff called cradle cap, which occurs in newborns. Just like dandruff, it is not dangerous and goes away when the baby is 3 years old.
2
people found this helpful
View All Feed
Near By Clinics

4.4
(

28

ratings)
Uttarpara, Hooghly,
Hooghly
View Clinic