About
Our entire team is dedicated to providing you with the personalized, gentle care that you deserve. All our staff is dedicated to your comfort and prompt attention as well.
...more
Our entire team is dedicated to providing you with the personalized, gentle care that you deserve. All our staff is dedicated to your comfort and prompt attention as well.
More about sukdeb de
sukdeb de is known for housing experienced Homeopaths. Dr. Sukdeb De, a well-reputed Homeopath, practices in dankuni,kolkata. Visit this medical health centre for Homeopaths recommended by 48 patients.
Location
Dankuni
dankuni,kolkata,
West Bengal
-
712702

Get Directions
Services
Submit Feedback
Feed
Nothing posted by this doctor yet. Here are some posts by similar doctors.
Shared today • Featured Tip

FICOG, FICMCH, FIMSA, MD - Obstetrtics & Gynaecology, MBBS
Intrauterine growth restriction is a condition where the foetus is smaller than it should be according to its age because it is not growing at a normal rate inside the uterus. This puts the baby at risk for several dangerous conditions during pregnancy, delivery and post-birth. Some of these are low weight at birth, caesarian delivery, decreased oxygen levels, low blood sugar, low resistance power, breathing problems and low body temperature. IUGR can lead to stillbirth in extreme conditions and to long-term growth problems too. This is the main reason why prenatal birth monitoring is very important.
Causes
IUGR can occur in expecting mothers who have a problem with the placenta. We already know that placenta is the cord of life that joins the mother with the foetus. It provides oxygen and food to the developing baby inside the womb. Apart from this, IUGR can occur if the mother has:
Heart disease
Kidney or lung disease
Malnutrition or anaemia
Twins and triplets also increase the risk for IUGR
The main symptom of IUGR is a small baby for its age in the womb. It may look small and sickly and the placenta is dry and shrivelled.

Management
Dealing with IUGR depends on many factors. Usually, doctors go for a slew of tests to see how the infant is doing. A detailed sonogram is usually performed to look for foetal anomalies. Tests like a urine sample, ultrasound, platelet count and liver function test are also administered to the mother. The mother is put on bed rest to improve blood flow to the foetus and antenatal steroids are prescribed to promote foetal lung maturity. General management also includes treatment of maternal disease like high BP and cessation of substance abuse or alcohol.
For management of IUGR, daily blood pressure measurements, foetal movement profiles, serial ultrasound examinations are important to determine the severity and progression of IUGR. If the situation becomes critical, labour is induced and the baby is delivered by caesarian section.
IUGR can't be cured and can only be managed so it's best to prevent it in the first place by keeping all of your prenatal appointments. You must be aware of your baby's movements. If your baby is not moving much or stops suddenly, you should rush to your doctor. You must also not take any medicine without consulting your doctor during pregnancy. Eat healthy and rest fully to have a risk free birth and last, but not the least, stay away from drugs, alcohol and smoke, even second hand, for the health of your baby.
1
person found this helpful
Shared today • Featured Tip
MD - Alternate Medicine, PGDIP.IN Geriatric Care, Post Graduate Diploma In Holistic Healthcare
Dark, leafy greens like spinach are important for skin, hair, and bone health. They also provide protein, iron, vitamins, and minerals. The possible health benefits of consuming spinach include improving blood glucose control in people with diabetes lowering the risk of carcinoma, reducing blood pressure. It is a rich source of minerals, vitamins, pigments, and phytonutrients.
The various health benefits of spinach are due to the presence of minerals, vitamins, pigments, and phytonutrients, including potassium manganese zinc magnesium and iron. Spinach is a green vegetable which has a very wide distribution. It can be grown as a backyard crop or bought from the market at affordable prices. It is a source of vitamins like niacin Vitamin A, Vitamin B6, Vitamin K and Vitamin C. Diabetes management Spinach contains an alkaloid known as alpha-lipoic acid which is an anti oxidant, been shown to lower glucose levels, increase insulin sensitivity, and prevent oxidative stress-induced changes in patients with diabetes.
This alpha-lipoic helps in decreasing peripheral neuropathy in diabetes. Cancer prevention Spinach and other green vegetables contain chlorophyll, which has been shown to be effective by blocking carcinogens. Spinach is made up of various important constituents that have been found to be promising in the treatment and prevention of various kinds of cancer. These include bladder, prostate, liver and lung cancers.
Different constituents in spinach like folate, and chlorophyllin act via different mechanisms to treat and protect patients suffering from cancer. Lowering blood pressure Due to its high contains of calcium, spinach is recommended for people with high blood pressure; it can help reduce the effects of sodium in the body. Bone health Vitamin K deficiency is associated with a higher risk of osteoporosis and fracture.
Adequate Vitamin K essential for modifier of bone matrix proteins, which improves calcium absorption. Spinach is a good source of Vitamin K, which functions in retaining calcium in the bone matrix, thereby leading to bone mineralization. Apart from this, other minerals like manganese, Copper, magnesium, zinc, and phosphorus also help in building up strong bones. Healthy skin and hair Spinach is high in vitamin A, which is necessary for sebum production to keep hair moisturized. Vitamin A is also necessary for the growth of all bodily tissues, including skin and hair. Spinach and other leafy greens high in vitamin C are imperative for the building and maintenance of collagen which provides structure to skin and hair. Though spinach is an iron riched food it can help in hair loss also. Different phytonutrients and pigments have been shown to protect the skin from the harmful rays of the sun, including UV rays.
1
person found this helpful
Shared today • Featured Tip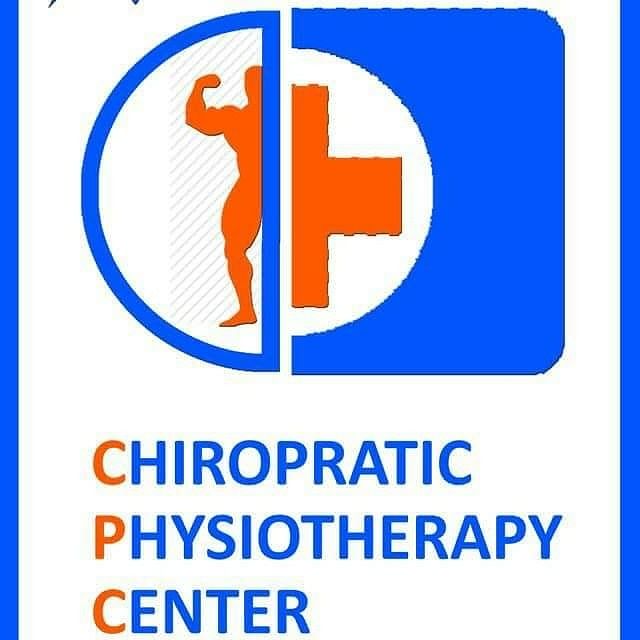 Bachelor of Physiotherapy
What is physiotherapy?
Physiotherapy helps to improve the strength of muscle, and joint which is affected by injury, diseases, or disability through movement, exercise, manual therapy, and advice.
What are the most common joint complaints?
Rheumatoid arthritis, osteoarthritis, and gout are the most common complaint, and physiotherapy has a great role in it.
What are the benefits of physiotherapy in joint complaints?
It reduces pain which in turn helps you reduce your intake of painkillers.
In some cases, it prevents chances of surgery, and also increases the capacity of the joint to function for the longer period of time.
It improves mobility, and movement of the joints.
It avoids fall which is usually common in the joint complaint and improves the balance of the patients.
How physiotherapy help in the joint complaint?
Physiotherapy includes following methods to improve the joint complaints:
1. Local applications
Application of ice packs to soothe hot, swollen joints and application of heat packs to relax tense, tired muscles is usually done.
2. Splinting of joints
In cases of rheumatoid arthritis where joint complaints flare ups at that time splinting of the joints helps to the greater extent. Immobilization of the joint with splint helps to avoid further damage of soft tissues, and nerves.
3. Trans-cutaneous electrical nerve stimulation (TENS) therapy
It helps by blocking pain messages from affected joint to the brain, and it alters the perception of pain. It is done by using a small machine with an electronic device which sends impulses to the nerve endings, and this is attached with the pads which are placed on the skin. This device causes a tingling sensation that gives soothing effects to the joint.
4. Gradual increasing daily exercises
Exercise should be started slowly, and it should increase slowly. This helps to strengthen the muscles and joints and increases fitness. Regular exercise also stimulates the production of endorphin which is one of the best pain-relieving hormones.
5. Massage therapy
Physiotherapy also includes massage therapy which helps to relax the muscles, helps to improve joint movement, and makes more comfortable movements.
6. Acupuncture
Sometimes, acupuncture is also used to stimulate the brain to produce endorphins.
7. Hydrotherapy
Hydrotherapy includes exercise in the warm water pool. It is mostly used in osteoarthritis and rheumatoid arthritis. The warm water in the pool increases circulation during exercise, and due to the buoyancy of water, the joint, and muscles can be exercised without any unnecessary pressure on it.
8. Phonophoresis
In which ultrasound is used to deliver certain medications such as topical steroids, painkillers to decrease the inflammation of joints.
9. Use of light therapy
In light therapy, infrared waves are used to raise body temperature which ultimately increases blood circulation. It gives fast pain relief and reduces inflammation.
1
person found this helpful
Shared today • Featured Tip

DGO, Diploma In Family planning (UK), MBBS Bachelor of Medicine and Bachelor of Surgery
First-trimester screening is a prenatal test. It is conducted to get early information about a baby's risk of certain chromosomal conditions. It can detect conditions like Down syndrome (trisomy 21) and extra sequences of chromosome 18 (Trisomy 18).

It is usually conducted in two steps:
Blood test
Followed by USG
Initially, a blood test is conducted to ascertain the levels of two pregnancy specific substances in the mother's blood. The blood is tested for pregnancy associated plasma protein and human chorionic gonadotropin (HCG). Thereafter, a USG is done to find out the size of the clear space in the tissue that is present at the back of the foetus's neck.
The screening is done between weeks 11 and 14 of pregnancy. The doctor is able to gauge the risk of your baby having Down syndrome or Trisomy 18 by using your age and results of the test. This screening is quite helpful and can guard you against deadly consequences in the future. Down syndrome is known to cause impairments in the mental and social development of the child. Trisomy 18 gets often fatal by age 1. However, first screening doesn't find out the risk of neural tube defects.

It is the first screening done in pregnancy. It can be done before any other screening. Thus, the results are known at an early stage. You will get time to think about the future consequences can help you in deciding your course of action and the decision to either continue or terminate the pregnancy. You will be ready to know and decide whether you will be able to live and take care of a baby with special needs. You can conduct other screenings later in pregnancy. You must know that first-trimester screening is treated as being optional. It can detect the risk and cannot tell you whether your baby has the problems in real or not.
Often women get worried about the test and it's after effects. However, there is no need to worry. It will not harm your pregnancy. The foetus remains untouched and safe during the screening. It will not lead to any miscarriage or any other complication.
A practitioner will collect your blood by inserting a needle into your veins. The blood is then sent for testing to the lab. You can resume your usual daily activities. The
ultrasound
will need you to lie on your back on a table and the technician will put a transducer on your abdomen. The sound waves will be changed into digital images that the technician will refer to. You can get back to your normal routine as soon as the test is over.
1
person found this helpful
Shared today • Featured Tip

BPTh/BPT, Mullligans Manual Therapy
Physiotherapist, Chandigarh
Flat stomach is a matter of pride as it gives the impression to others that a person keeps himself fit and is cautious about what he eats. A fit body makes a person stronger and less prone to injuries. Some are born fitness freak, so they maintain their body in such a manner that others, who are not, would envy them and wish if they had the same physique. So, people who are not born with flat stomach or concerned about keeping themselves fit and healthy but they still need to have flat stomach, there are some very good exercises, which if done in a religious manner can help them yield the desired benefits.
Some of the best exercises for flat stomach are discussed in detail as follows:
Burpee: This is a very effective exercise which requires going from a pushup position to a jump and back again to a pushup position. It puts pressure on every muscle from head to toe. 10 fast paced repititions are enough and as effective as a 30 second all out sprint. One can burn their accumulated fat in the tummy faster.
Side Plank: This exercise is done by extending one's legs and lying on the right side in such a way that the feet and hips rest on the floor or top of each other. Now place the right elbow under your shoulder, while contracting the core muscles, lift the hips and knees off the floor. Keep yourself in that position for few seconds and come back to normal. Repeat it for the other side.
Mountain Climber: Consider a pushup position with the hands below your shoulders and your body forming a straight line from your head to your heals. This is the position you start off with the exercise. Now, raising the right foot off of the floor, drive the right knee towards the chest. Then tap the floor with the right foot and return back to the starting position. Do it alternately for both the legs with each repetition.
Russian Twist: Russian Twist is another extremely useful exercise to get rid of your fat and get a flat stomach. For this, one needs to sit on a floor mat with knees bent slightly and heels kept flat on the mat. Start leaning back till you feel that the abdomen muscles are getting engaged.
Dumbbell overhead walking lunge: In this exercise, a person needs to grab a pair of medium to light-weight dumbbells. Dumbbells should be pressed overhead so that the palms face one another. Take a step forward into a lunge position, pause and then bring the back leg forward to step both the feet together. Do it alternately for both the legs.
Dumbbell hot-potato squat: This is done by grabbing a medium to light-weight dumbbell and holding it in the racked position with elbow bent and the end resting on your shoulder. Get into a squat position, so that the quads are parallel to the floor, then quickly get back to standing, tossing the dumbbell from one hand to another in front of the face.
In case you have a concern or query you can always consult an expert & get answers to your questions!
3
people found this helpful
View All Feed
Near By Clinics

4.4
(

25

ratings)
Uttarpara, Hooghly,
Hooghly
View Clinic