About
Our goal is to provide a compassionate professional environment to make your experience comfortable. Our staff is friendly, knowledgable and very helpful in addressing your health and fin...
...more
Our goal is to provide a compassionate professional environment to make your experience comfortable. Our staff is friendly, knowledgable and very helpful in addressing your health and financial concerns.
More about Doctors House
Doctors House is known for housing experienced Pediatricians. Dr. Vinod, a well-reputed Pediatrician, practices in Coimbatore. Visit this medical health centre for Pediatricians recommended by 47 patients.
Timings
Location
#3, East Commurangan Road, R S Puram. Landmark: Opp. to Amba Mata Temple.
R.S Puram
Coimbatore,
Tamil Nadu
-
641002

Get Directions
MS - General Surgery
Gastroenterologist
Services
Submit Feedback
Submit a review for Doctors House
Your feedback matters!
Write a Review
Feed
Nothing posted by this doctor yet. Here are some posts by similar doctors.
Shared today • Featured Tip

Mesotherapy is a hair growing technique that is non-invasive. Superficial micro-injections are made below the epidermis of the skin to specific tissues. The term meso has originated from mesoderm which is the second or middle layer of the skin. This treatment can successfully trigger the mesoderm thereby relieving an array of ailments and symptoms. The injected solution is a combination of co-enzymes, amino acids, minerals and vitamins. The solution is tailored to suit each patient's condition and their treatment plan.
How is mesotherapy used for hair regrowth?
Mesotherapy is used around the world for successful hair regrowth. It is a painless procedure when performed by an expert. Local anesthesia and dressing are not required for this procedure. Some of the broad objectives that could be achieved via this procedure include the regrowth of hair follicle, neutralization of excess dihydrotestosterone and the stimulation of blood circulation around the skull area.
Highlights of the mesotherapy procedure:
This procedure involves the application of both chemical and physical stimulation. A small dose of a variety of medications is administered by a hair expert in certain areas of the skull. The dosage and the area of administration would be decided based on the condition of the person getting treated. The solution acts like a bullet and targets the specific areas of the skull.
Mechanical: A needle is used to create a microspore into the skull. This helps to create elastin and collagen- the two most important ingredients for hair growth. This process doesn't interfere with the hair already present but ensures the growth of new hair follicles.
Chemical: A chemical solution is injected into the skull to stimulate hair growth. This solution helps in improving the blood circulation, reducing inflammation and increasing collagen and elastin. The composition of the solution is made based on the specific issues of each patient and therefore varies between patients.
Duration of the treatment:
Each session of mesotherapy lasts for around 10 to 30 minutes. The timing is purely based on the surface area of the skull that is being treated. On an average, it requires around 10-12 sittings or sessions with an expert to stimulate hair growth. To start with, an intensive treatment plan is required for the first couple of months to see visible results. Once the patient starts responding to the treatment, the frequency of treatment gradually decreases. To ensure that the hair grows naturally and there is no hair fall after the treatment is complete, a maintenance treatment might be necessary every quarter.
Price involved:
The price of the treatment is dependant on the number of sessions required to stimulate hair growth. Some experts also charge based on the extent of hair fall and the chances of hair revival. There are experts who charge on an hourly basis as well.
1
person found this helpful
Shared today • Featured Tip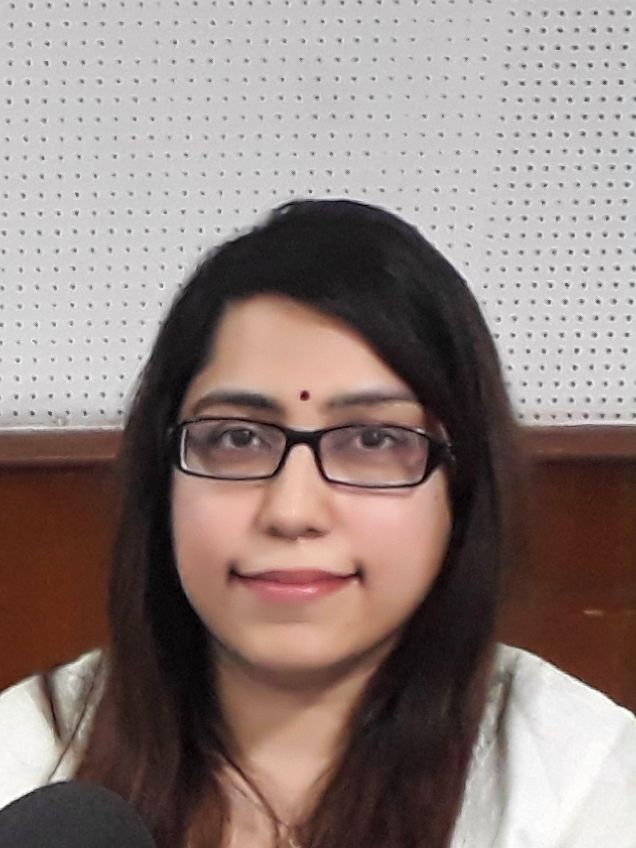 Raising a child with dyslexia can stir up a lot of emotions. You may look ahead and wonder if this learning issue will affect your child's future. But dyslexia is not a prediction of failure. Dyslexia is quite common, and many successful individuals have dyslexia.
Research has proven that there are different ways of teaching that can help people with dyslexia succeed. There's a lot you can do as a parent too.
What are the symptoms of dyslexia?
Because dyslexia affects some people more severely than others, your child's symptoms may look different from those in another child. Some kids with dyslexia have trouble with reading and spelling. Others may struggle to write or to tell left from right.
Dyslexia can also make it difficult for people to express themselves clearly. It can be hard for them to structure their thoughts during conversation. They may have trouble finding the right words to say.
Others struggle to understand what they're hearing. This is especially true when someone uses nonliteral language such as jokes and sarcasm.
The signs you see may also look different at various ages. Some of the warning signs for dyslexia, such as a speech delay, appear before a child reaches kindergarten. More often, though, dyslexia is identified in grade school. As schoolwork gets more demanding, trouble processing language becomes more apparent.
Here are some signs to look out for:
Warning Signs in Preschool or Kindergarten
Has trouble recognizing the letters of the alphabet
Struggles to match letters to sounds, such as not knowing what sounds b or h make
Has difficulty blending sounds into words, such as connecting C-H-A-T to the word chat
Struggles to pronounce words correctly, such as saying 'mawn lower' instead of 'lawn mower'
Has difficulty learning new words
Has a smaller vocabulary than other kids the same age
Has trouble learning to count or say the days of the week and other common word sequences
Has trouble rhyming
Warning Signs in Grade School or Middle School-
Struggles with reading and spelling
Confuses the order of letters, such as writing 'left' instead of 'felt'
Has trouble remembering facts and numbers
Has difficulty gripping a pencil
Has difficulty using proper grammar
Has trouble learning new skills and relies heavily on memorization
Gets tripped up by word problems in math
Has a tough time sounding out unfamiliar words
Has trouble following a sequence of directions
Warning Signs in High School-
Struggles with reading out loud
Doesn't read at the expected grade level
Has trouble understanding jokes or idioms
Has difficulty organizing and managing time
Struggles to summarize a story
Has difficulty learning a foreign language
Skills that are affected by Dyslexia-
Dyslexia doesn't just affect reading and writing. Here are some everyday skills and activities your child may be struggling with because of this learning issue:
General:
Appears bright, highly intelligent, and articulate but unable to read, write, or spell at grade level.
Labelled lazy, dumb, careless, immature, "not trying hard enough," or "behavior problem."
Isn't "behind enough" or "bad enough" to be helped in the school setting.
High in IQ, yet may not test well academically; tests well orally, but not written.
Feels dumb; has poor self-esteem; hides or covers up weaknesses with ingenious compensatory strategies; easily frustrated and emotional about school reading or testing.
Talented in art, drama, music, sports, mechanics, story-telling, sales, business, designing, building, or engineering.
Seems to "Zone out" or daydream often; gets lost easily or loses track of time.
Difficulty sustaining attention; seems "hyper" or "daydreamer."
Learns best through hands-on experience, demonstrations, experimentation, observation, and visual aids.
Vision, Reading, and Spelling Skills:
Confused by letters, numbers, words, sequences, or verbal explanations.
Reading or writing shows repetitions, additions, transpositions, omissions, substitutions, and reversals in letters, numbers and/or words.
Complains of feeling or seeing non-existent movement while reading, writing, or copying.
Seems to have difficulty with vision, yet eye exams don't reveal a problem.
Extremely keen sighted and observant, or lacks depth perception and peripheral vision.
Reads and rereads with little comprehension:
Spells phonetically and inconsistently.
Hearing and Speech Skills
Has extended hearing; hears things not said or apparent to others; easily distracted by sounds.
Difficulty putting thoughts into words; speaks in halting phrases; leaves sentences incomplete; stutters under stress; mispronounces long words, or transposes phrases, words, and syllables when speaking.
Writing and Motor Skills:
Trouble with writing or copying; pencil grip is unusual; handwriting varies or is illegible.
Clumsy, uncoordinated, poor at ball or team sports; difficulties with fine and/or gross motor skills and tasks; prone to motion-sickness.
Can be ambidextrous, and often confuses left/right, over/under.
Math and Time Management Skills
Has difficulty telling time, managing time, learning sequenced information or tasks, or being on time.
Computing math shows dependence on finger counting and other tricks; knows answers, but can't do it on paper.
Can count, but has difficulty counting objects and dealing with money.
Can do arithmetic, but fails word problems; cannot grasp algebra or higher math.
Memory and Cognition:
Excellent long-term memory for experiences, locations, and faces.
Poor memory for sequences, facts and information that has not been experienced.
Thinks primarily with images and feeling, not sounds or words (little internal dialogue).
Behavior, Health, Development and Personality
Extremely disorderly or compulsively orderly.
Can be class clown, trouble-maker, or too quiet.
Had unusually early or late developmental stages (talking, crawling, walking, tying shoes).
Can be an extra deep or light sleeper; bedwetting beyond appropriate age.
Strong sense of justice; emotionally sensitive; strives for perfection.
What can be done at home for dyslexia?
Helping your child with dyslexia can be a challenge, particularly if you're never been confident in your own reading and writing skills. But you don't have to be an expert to help work on certain skills or strengthen your child's self-esteem.
Keep in mind that kids (and families) are all different, so not all options will work for you. Don't panic if the first strategies you try aren't effective. You may need to try several approaches to find what works best for your child. Here are some things you can try at home:
Read out loud every day
Tap into your child's interests
Use audiobooks
Look for apps and other high-tech help
Focus on effort, not outcome
Make your home reader-friendly
Boost confidence
What can make the journey easier?
Dyslexia can present challenges for your child and for you. But with the proper support, almost all people with dyslexia can become accurate readers. Your involvement will help tremendously.
Wherever you are in your journey, whether you're just starting out or are well on your way, this site can help you find more ways to support your child. Here are a few things that can help make the journey easier:
Connect with other parents. Remember that you're not alone. Use our safe online community to find parents like you.
Get behavior advice. Parenting Coach offers expert-approved strategies on a variety of issues that can affect children with dyslexia, including trouble with time management, anxiety and fear, frustration and low self-esteem.
Build a support plan. Come up with a game plan and anticipate what lies ahead.
Understanding dyslexia and looking for ways to help your child is an important first step. There's a lot you can do just don't feel you have to do everything all at once. Pace yourself. If you try a bunch of strategies at the same time, it might be hard to figure out which ones are working. And do your best to stay positive. Your love and support can make a big difference in your child's life.
1
person found this helpful
Asked for male, 19 years old from Mumbai

If Doctor is qualified and has taken proper history of you and he is giving treatment in proper homoeopathic way, of course he can cure you Otherwise you can be in touch with us on thru Lybrate.
1
person found this helpful
Shared yesterday • Featured Tip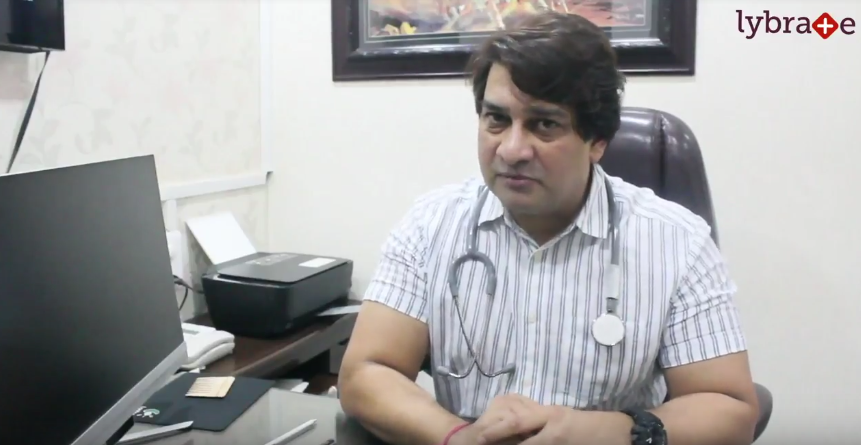 There are so many and such varied factors that can cause oily hair. However there are few simple preventive measures one can taken to get rid of this problem as well.
521
people found this helpful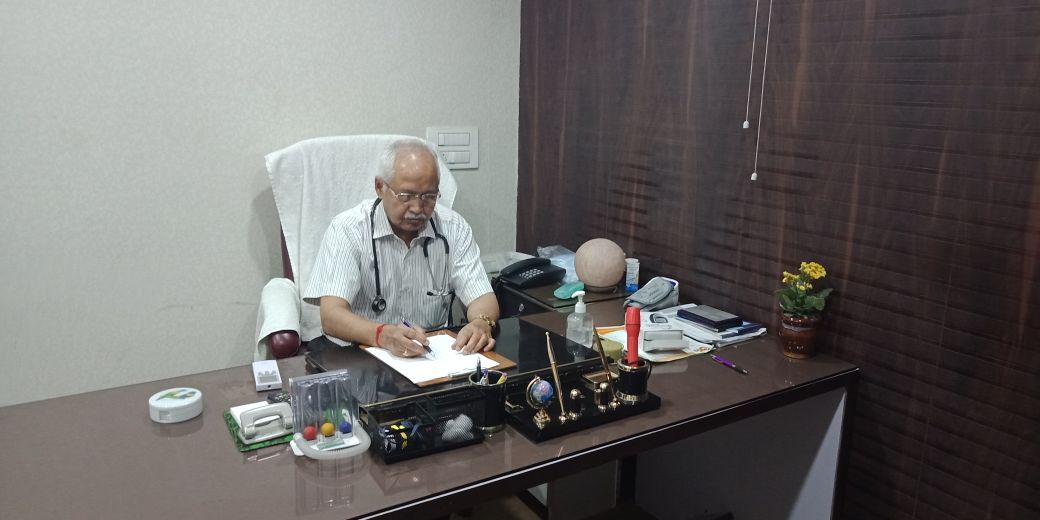 Bachelor of Ayurveda, Medicine and Surgery (BAMS)
It is a common problem among men in the present times. There are many Psychological factors like anxiety, guilt or depression can also be the cause of premature ejaculation. First of all start eating a healthy diet like green vegetables like spinach, cabbage, kale etc contribute in male enhancement. Also citrus fruits like avocado, orange, and lemon that are rich in Vitamin B9. Avoid junk foods, smoking, alcohol consumption, avoid dairy products and sour items. Try some tips like think about something else during intercourse or use thicker condoms (Thicker condoms can reduce sensitivity and helps you last longer during intercourse). Take more time in foreplay and try some oral sex, gentle sex, slow sex Don't copy porn star Do YOGA and breathing exercise and running will give much of benefits. Also you can concern with us, if you want fast result. We provide therapies as well as ayurvedic medicines. You can contact us on We will concern and later on we can deliver medicines.
3
people found this helpful
View All Feed
Near By Clinics