About
We are dedicated to providing you with the personalized, quality health care that you deserve.
...more
We are dedicated to providing you with the personalized, quality health care that you deserve.
More about Sree Pushpa Physio Care
Sree Pushpa Physio Care is known for housing experienced Physiotherapists. Dr. Purushothaman.P, a well-reputed Physiotherapist, practices in Coimbatore-mettupalayam. Visit this medical health centre for Physiotherapists recommended by 79 patients.
Timings
Location
9/10 D,annajirao road. bengalowmedu. near signal. mettupalayam.
Mettupalayam
Coimbatore-mettupalayam,
Tamil Nadu
-
641301

Get Directions
Doctor in Sree Pushpa Physio Care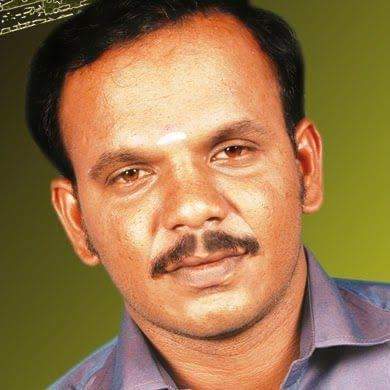 BPTh/BPT, MPTh/MPT
Physiotherapist
Services
Submit Feedback
Submit a review for Sree Pushpa Physio Care
Your feedback matters!
Write a Review
Feed
Nothing posted by this doctor yet. Here are some posts by similar doctors.
Erasmus Mundus Master in Adapted Physical Activity, MPT, BPTh/BPT
The best treatment for Hamstring injury is to keep ice in the area where you have pain/or where the muscle is injured. You can also do hot water fermentation in the area. You shall keep your legs elevated by using a pillow or 2 pillows. Once the pain is subsided then you shall also go for self stretching of your hamstring muscles.
Erasmus Mundus Master in Adapted Physical Activity, MPT, BPTh/BPT
Knee Ligament laxity if you have problem in your legs then it might be due to ligament laxity where your legs would become very weak due to the old ligament injury and that should be treated immediately. Wear knee cap so that you will feel firm while walking or climbing stairs. This is a general strain and for this you can follow these measures: one keep a pillow right under the knee while sleeping, next is you can keep ice in the painful area for about 5--10 minutes, if pain still persists you can stretch your body by twisting the waist on both sides how we used to do in the school drill similarly you can try! One time you can do hot water fermentation that would help to reduce the muscle strain. You have to do knee strengthening exercises, ie. Knee rehabilitation exercises which will strengthen your knee. Exercises will give you permanent cure than the surgery. Physiotherapy Management: You can take Ultrasonic therapy in one of the nearby physiotherapy clinics which would help to heal the damaged cartilages along with shortwave diathermy which would help to improve the blood circulation. Simple Knee ExerciesSpecific knee exercises will also help ie. Keeping ball underneath the knee and keep pressing it. That's the simple exercise which will help you to strengthen the knees.
Go for some blood investigation and xray cbs, sr uric acid sr Vit d 3, sr calcium x ray b/ l knee ap (standing), lat.
1
person found this helpful
Follow these dos and don'ts to help your knees feel their best. 1. Don't rest too much. Too much rest can weaken your muscles, which can worsen joint pain. Find an exercise program that is safe for your knees and stick with it. If you're not sure which motions are safe or how much you can do, talk with your doctor or a physical therapist. 2. Do exercise. Cardio exercises strengthen the muscles that support your knee and increase flexibility. Weight training and stretching do, too. For cardio, some good choices include walking, swimming, water aerobics, stationary cycling, and elliptical machines. 3. Don't risk a fall. A painful or unstable knee can make a fall more likely, which can cause more knee damage. 4. Rest, ice, compression, and elevation (RICE) is good for knee pain caused by a minor injury or an arthritis flare. Give your knee some rest, apply ice to reduce swelling, wear a compressive bandage, and keep your knee elevated. 5. Don't overlook your weight. If you're overweight, losing weight reduces the stress on your knee. You don't even need to get to your "ideal" weight. Smaller changes still make a difference. 6. Don't be shy about using a walking aid. A crutch or cane can take the stress off of your knee. Knee splints and braces can also help you stay stable. 7. Don't let your shoes make matters worse. Cushioned insoles can reduce stress on your knees. 8. Do play with temperature. For the first 48 to 72 hours after a knee injury, use a cold pack to ease swelling and numb the pain. A plastic bag of ice or frozen peas works well. Use it for 15 to 20 minutes three or four times a day. Wrap your ice pack in a towel to be kind to your skin. After that, you can heat things up with a warm bath, heating pad, or warm towel for 15 to 20 minutes, three or four times a day. 9. Don't jar your joint (s). High-impact exercises can further injure painful knees. Avoid jarring exercises such as running, jumping, and kickboxing. Also avoid doing exercises such as lunges and deep squats that put a lot of stress on your knees. These can worsen pain and, if not done correctly, cause injury.
GERD is not related to joint pains. But yes high uric acid is related to joint pains. 1. Don't Overeat 2. Don't take tea empty stomach. Eat something like a banana (if you are not diabetic) or any seasonal fruit or soaked almonds and a glass of water first thing in the morning (within 10 mins of waking up). No only biscuits or rusk will not do. 3. Take your breakfast every day. Don't skip it. 4. Have light meals every 2 hours (in addition to your breakfast, lunch n dinner) e.g. Nariyal paani, chaach, a handful of dry fruits, a handful of peanuts, any fresh n seasonal fruit, a cup of curd/milk etc 5. Finish your dinner at least 2 hours before going to sleep. 6. Maintain active life style. This is most important n non negotiable part 7. Avoid fast foods, spicy n fried foods, Carbonated beverages 8. Take a lot of green vegetables n fruit. 9. Drink lot of water. 10. Curd is good for u. 11. Everyday preferably sleep on same time For more details you can consult me.
1
person found this helpful
DNB, Diploma In Orthopaedics (D. Ortho), MBBS Bachelor of Medicine and Bachelor of Surgery, Feloship In Joint Replacement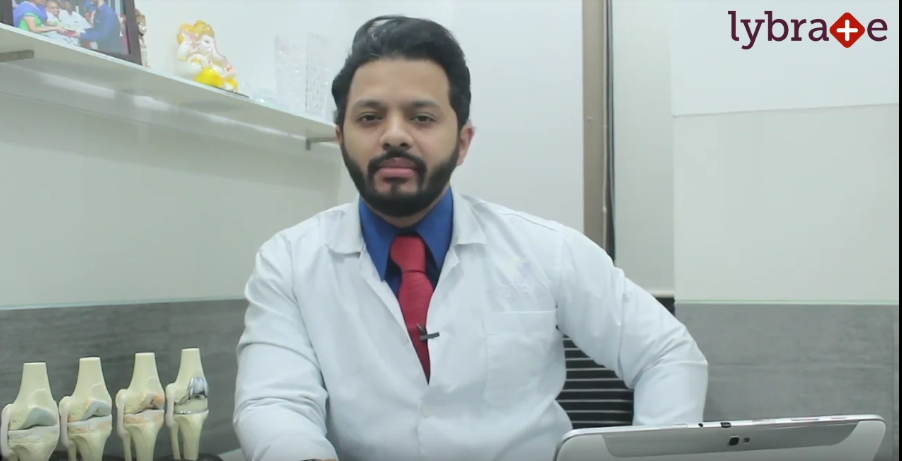 The knee acts as hinge joint and allows flexion (bending) and extension (straightening). The knee is formed by the tibiofemoral joints, where the end of the femur (thigh bone) glides over the top of the tibia (shin bone) and the patellofemoral joint where the kneecap glides over the end part of the femur.
964
people found this helpful
Ayurveda is an ancient healing technique that is very effective for today's lifestyle ailments. For many people a low back ache can be quite a pain. While strong pills and capsules may give you temporary relief they do not address the core issue and have a number of side effects. Ayurveda on the other hand, addresses the trigger to the back ache and has no side effects. Intrigued; take a look at these ayurvedic techniques to cure low back pain.
Cut out on spices
We may think it unrelated, but low back pain is often accompanied by indigestion. Spinal cord nerves connect to back muscles and digestive organs. Hence, a small change in your diet can have a great impact on your health. Spicy food aggravates the digestive system and has a drying effect on the body. By cutting back on spices and oil, the digestive system can work better and there will be less stress on the nerves connecting the spinal cord and back muscles and thus lesser back aches.
Warm your body
According to ayurveda, back pains are caused by an increase in vata dosha or the amount of air and ether elements in the body. Warming the body can help lower these levels. Apply a heat pack to the back as a way of keeping the external body surface warm. Additionally, add warm food to your diet. This opens out any blockages in your digestive system and in turn reduces low back pain.
Padahastasana
Ayurveda is very closely linked to yoga. Padahastasana is a yoga asana which addresses lower back pain by opening up the digestive channels and allowing the vata dosha to flow easily through the body. To practice this asana stand with your legs together and lift your arms straight above your head while inhaling. As you exhale, bend forward from the hips while keeping your back and legs straight. Try and touch your toes. Hold the position for as long as possible and come back to the starting position while inhaling.
Anuloma Viloma
Anuloma Viloma is a breathing exercise that balances the vata dosha. This is a technique that involves breathing from alternate nostrils. To begin, close the right nostril with your thumb and inhale through the left nostril. Close both nostrils and hold your breath for a few seconds. Then, release through the left nostril. Repeat this process, starting from the left nostril.
Bishop's weed seed tea
Tea made from the seeds of Bishop's weed is can provide instant pain relief from low back pains. This is suitable for men and women of all ages except those with heart problems.
The core principle of ayurveda is to listen to your body's messages. These techniques will help you become more tuned to your body's needs and keep you free from back aches.
The best way to alleviate most sciatica pain is to do "any stretch that can externally rotate the hip to provide some relief." Here are six exercises that do just that:— /health/back-pain/sciatic-stretches#sitting-pigeon-pose 1. Reclining pigeon pose— Pigeon pose is a common yoga pose. It works to open the hips. There are multiple versions of this stretch. The first is a starting version known as the reclining pigeon pose. If you are just starting your treatment, you should try the reclining pose first. While on your back, bring your right leg up to a right angle. Clasp both hands behind the thigh, locking your fingers. Lift your left leg and place your right ankle on top of the left knee. Hold the position for a moment. This helps stretch the tiny piriformis muscle, which sometimes becomes inflamed and presses against the sciatic nerve, causing pain. Do the same exercise with the other leg. Once you can do the reclining version without pain, work with your physical therapist on the sitting and forward versions of pigeon pose. 2. Sitting pigeon pose— Sit on the floor with your legs stretched out straight in front of you. Bend your right leg, putting your right ankle on top of the left knee. Lean forward and allow your upper body to reach toward your thigh. Hold for 15 to 30 seconds. This stretches the glutes and lower back. Repeat on the other side. 3. Forward pigeon pose— Kneel on the floor on all fours. Pick up your right leg and move it forward on the ground in front of your body. Your lower leg should be on the ground, horizontal to the body. Your right foot should be in front of your right knee while your right knee stays to the right. Stretch the left leg out all the way behind you on the floor, with the top of the foot on the ground and toes pointing back. Shift your body weight gradually from your arms to your legs so that your legs are supporting your weight. Sit up straight with your hands on either side of your legs. Take a deep breath. While exhaling, lean your upper body forward over your front leg. Support your weight with your arms as much as possible. Repeat on the other side. 4. Knee to opposite shoulder— This simple stretch helps relieve sciatica pain by loosening your gluteal and piriformis muscles, which can become inflamed and press against the sciatic nerve. Lie on your back with your legs extended and your feet flexed upward. Bend your right leg and clasp your hands around the knee. Gently pull your right leg across your body toward your left shoulder. Hold it there for 30 seconds. Remember to pull your knee only as far as it will comfortably go. You should feel a relieving stretch in your muscle, not pain. Push your knee so your leg returns to its starting position. Repeat for a total of 3 reps, and then switch legs. 5. Sitting spinal stretch— Sciatica pain is triggered when vertebrae in the spine compress. This stretch helps create space in the spine to relieve pressure on the sciatic nerve. Sit on the ground with your legs extended straight out with your feet flexed upward. Bend your right knee and place your foot flat on the floor on the outside of your opposite knee. Place your left elbow on the outside of your right knee to help you gently turn your body toward the right. Hold for 30 seconds and repeat three times, then switch sides. 6. Standing hamstring stretch— This stretch can help ease pain and tightness in the hamstring caused by sciatica. Place your right foot on an elevated surface at or below your hip level. This could be a chair, ottoman, or step on a staircase. Flex your foot so your toes and leg are straight. If your knee tends to hyperextend, keep a slight bend in it. Bend your body forward slightly toward your foot. The further you go, the deeper the stretch. Do not push so far that you feel pain. Release the hip of your raised leg downward as opposed to lifting it up. If you need help easing your hip down, loop a yoga strap or long exercise band over your right thigh and under your left foot. Hold for at least 30 seconds, and then repeat on the other side.
View All Feed
Near By Clinics