About
We will always attempt to answer your questions thoroughly, so that you never have to worry needlessly, and we will explain complicated things clearly and simply.
...more
We will always attempt to answer your questions thoroughly, so that you never have to worry needlessly, and we will explain complicated things clearly and simply.
More about Xcellent Care Hospital
Xcellent Care Hospital is known for housing experienced Gynaecologists. Dr. Priyadharshini S.M, a well-reputed Gynaecologist, practices in Chennai. Visit this medical health centre for Gynaecologists recommended by 44 patients.
Timings
Location
7/14, 7th Cross Street, Rajalakshmi Nagar, 100 Feet Velachery Bye Pass Road. Landmark : Near Velachery Lake.
Velachery
Chennai,
Tamil Nadu
-
600042

Get Directions
Doctors in Xcellent Care Hospital
MBBS, MD - Obstetrics & Gynaecology, DNB - Obstetrics and Gynecology
Gynaecologist
MBBS, MS - General Surgery, DNB - Plastic Surgery
Cosmetic/Plastic Surgeon
MBBS, MS - Urology, FRCS - Urology
Urologist
MBBS, DNB - Neurosurgery
Neurosurgeon
MBBS, MD - Pulmonary Medicine
Pulmonologist
MBBS, MRCPCH (UK), PG Diploma in Dermatology
Pediatrician
MBBS, MD - Internal Medicine, DCH
Pediatrician

MBBS, MCh - Neuro Surgery, DNB - Neurosurgery
Neurosurgeon

MBBS, MS - General Surgery, MCh - Surgical Gastroenterology/G.I. Surgery
Gastroenterologist
Services
Submit Feedback
Submit a review for Xcellent Care Hospital
Your feedback matters!
Write a Review
Feed
Nothing posted by this doctor yet. Here are some posts by similar doctors.
Shared today • Featured Tip

Masters In Applied Nutrition
Dietitian/Nutritionist, Hyderabad
If you are considering to be mom soon. Then think about detoxifying your body. A recent study showed that toxin content in breast milk is high in first pregnancies. So consider to do a detox protocol before you think of a baby.
2
people found this helpful
Shared today • Featured Tip

Post-Partum Symptoms Arising From the Human Energy Field
Of all the energy healing clients I've worked with since the 1980s, my postpartum women are some of the nearest and dearest to me. I think this is because, once they can return home feeling better, the lives of the little ones that depend so directly on them are also made better, not to mention the rest of their families.
Most had C-sections, which has become "the way to birth" these days. For convenience, I suppose, but history will have to tell whether it's a good trade-off or not.
When I started working with the human bio-field, C-sections were mostly a long vertical cut down the center of the belly. This was the cut that "Miranda" had when she came in to see me. Actually, she was kind of dragged in by her friend and was a total wreck.
The friend told me that since the baby was born, Miranda had been plagued with terrible fears that she would drop her baby. She began avoiding picking up her little girl for fear she couldn't hold on without dropping her.
She was prescribed antidepressants and anti-anxiety meds, but fortunately felt that it might make things worse and didn't take them. When I scanned the bio-field around her abdomen, it became clear to me why Miranda was feeling the way she did.
There was a huge opening in the field around the belly which indicates that, while the body itself heals over the surgical site, the bio-field does not always follow, and it stays open, unhealed.
There are different ways an opening in the field can feel to me. In Miranda's case, the energy flow around her belly felt like it was rushing out and in a downward motion. It made perfect sense to me why she felt the way she did. Life energy from where she had carried her baby internally was now "falling down" and away from her. That was the condition in her bio-field that she was picking up on and interpreting as fear of dropping her baby.
This is a primary principle to understand when dealing with the human energy field or bio-field. (It's also called the aura, the electromagnetic field and, most accurately, the morphogenetic field.) The body communicates with the bio-field and the bio-field communicates with the body.
The subtle energy of the bio-field interacts with and informs the physically denser body. This has been researched and documented extensively in the late 20th Century but has yet to be incorporated into medical curricula, so it is not yet acknowledged by doctors.
It was no wonder to me that on some subtle level Miranda "knew" that she would drop her baby because that's what the bio-field around her was telling her.
"Sue" had a different postpartum experience. She was constantly exhausted, like Miranda, but also felt she could not 'connect' with her body or with her baby. She started antidepressants but felt the were not 'fixing' the problem. And they weren't because the problem was not biochemical. It was bio-energetic.
Sue's C-section was the newer 'smile' cut under the bikini line. Like Miranda, Sue's incision had healed over but unlike Miranda, her bio-field also was healed over, just the way we'd expect all incisions, all wounds, to heal. So we had to search for other areas where the field might not have healed.
We found that Sue's energy was leaking out of the sit where her IV had been inserted. It was a "slow leak" but constant, and to Sue it felt like she could never get enough rest or take anything that would recharge her batteries and give her energy.
This is like some of the other moms I worked with that had regular childbirth experiences but who had either an epidural and/or episiotomy. These are also sites where the woman's energy can leak out and cause depression, exhaustion, anxiety, the lack of will to live or go on another day.
Sometimes this can even occur in childbirth without an epidural or episiotomy, especially with a difficult birth. The bio-field gets pushed out as the baby comes out and sometimes does not return to its normal place. With an opening or distortion in the bio-field around the first chakra or spiritual center (also called the root chakra), the will to live can simply drain away.
Finally, there was "Carol" whose C-section left her bio-field partially open; but rather than her energy leaking or rushing out, Carol's unhealed bio-field felt like a vacuum that wanted to pull my hand into her body. It was like an open energetic "wound" that left her feeling vulnerable and fearful. She would have terrifying nightmares of being attacked or a victim of unidentifiable and frightening forces.
Carol was a nervous wreck and her baby was picking up on her distress. Everyone in the family was tense and anxious. And that was the condition of all my postpartum clients, their babies, and their families.
Carol was told that it was "all in her mind," because everything "looked good"; she was prescribed a variety of medications. But it was not all in her mind. It was very real and these symptoms needed to be addressed on the level on which they occurred - in the human bio-field.
In every case, once we were able to identify the area in the bio-field that had not healed properly after the birth, it rarely took me more than one healing session to repair the energy field and witness the end of the very real, very disturbing symptoms. While invisible to us, the existence of the human energy field is proven, is real, and can be successfully restored to eliminate very real symptoms.
4
people found this helpful
Shared today • Featured Tip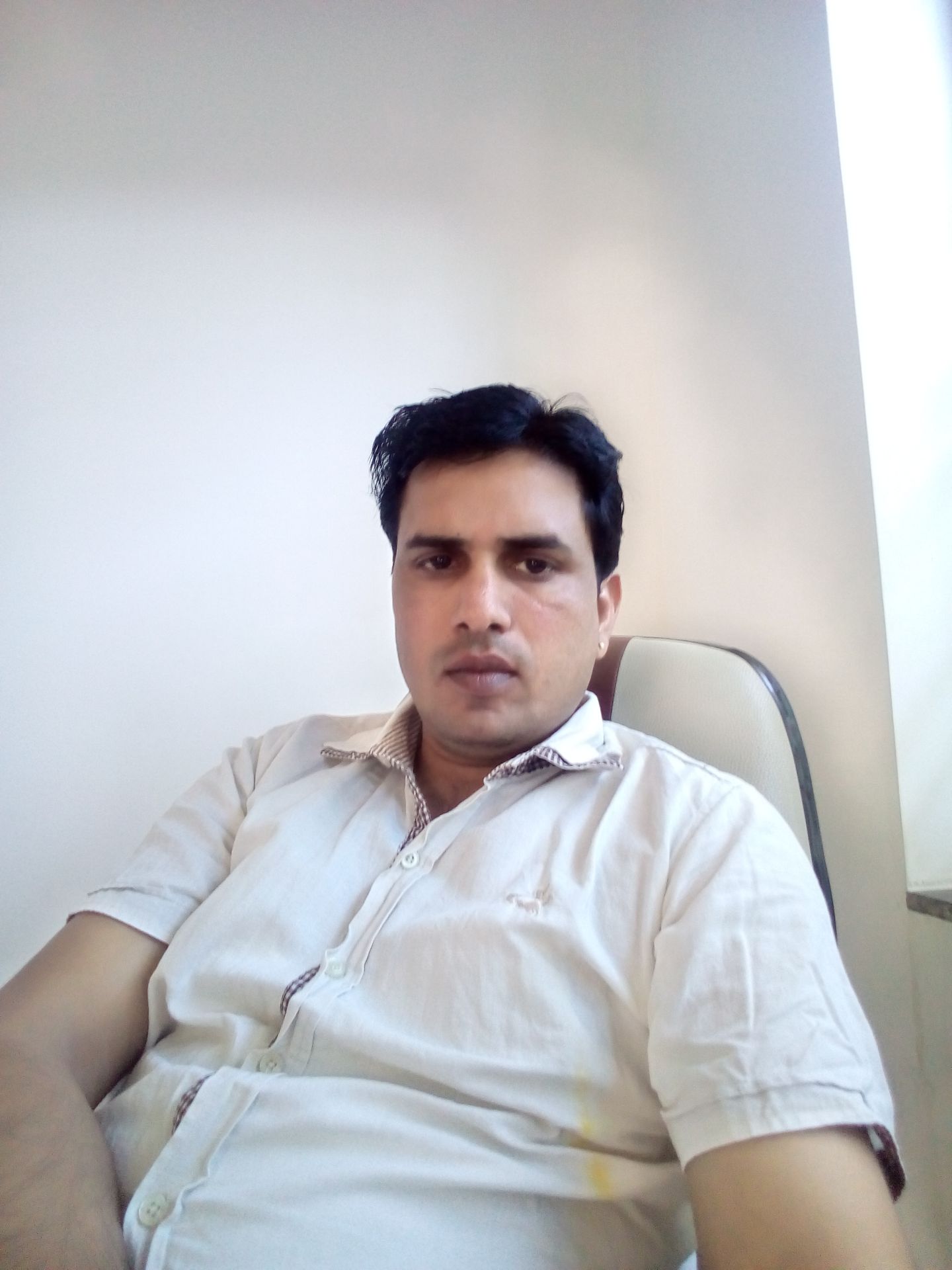 Vaginismus is a condition where vaginal contractions and squeezes may be caused due to pain during intercourse or due to the insertion of objects like tampons. This mildly uncomfortable condition is also characterised by spams and other symptoms like the feeling of coming up against a thick wall which can cause pain. This may be due to a variety of reasons starting from infections to anxiety. To a large extent, the treatment of this condition depends on the cause. Following are the various ways in which this condition can be treated.
Sex Therapy: A sexologist or an expert who specialises in psychosexual medicine can help in treating this condition by conducting a series of counselling sessions where psychoanalysis will help in understanding and unravelling the cause of the condition. This may be followed by CBT or cognitive behavioural therapy. This kind of therapy usually helps in reprogramming the brain after the root cause for the condition is known.
Exercises: During sex therapy, the doctor may also teach you various kinds of exercises and vaginal trainers that can help you in strengthening the pelvic floor and relaxing the muscles as well. These vaginal trainers are especially helpful in equipping you suitably so that you can relax your vagina and let the insertion happen. Vaginal trainers consist of four smooth balls of plastic which can be inserted with the help of lubricants to help in stretching the vagina.
Relaxation: Getting yourself to relax is also a matter of exploration and touching, which can help you understand the kind of touch and the exact areas that make you tense. During sex therapy, you may be taught a technique known as progressive relaxation. This mode includes tensing and relaxing your muscles as you explore by inserting a finger.
Sensate Focus: This is a part of sex therapy and involves your partner. In this method, you will be asked to abstain from sex and touch each other without going to the genitals and other private parts. This will help in better arousal and sexual stimulation.
Surgery: The last option for treating a very severe form of this condition is to put the patient through surgery which will seek to remove endometriosis, as these growths in the womb's lining can cause a lot of pain during intercourse. Also, vaginal enlargement surgery can be carried out with the help of episiotomy.
This kind of procedure usually helps in fixing the scar tissue that may have been left from a previous procedure, which can restrict or block the vaginal path. Getting help at the right time for this condition is of great importance so as to have a normal sex life.
1
person found this helpful
View All Feed
Near By Clinics

Velachery, Chennai,
Chennai
View Clinic