Personal Statement
I pride myself in attending local and statewide seminars to stay current with the latest techniques, and treatment planning.
...more
I pride myself in attending local and statewide seminars to stay current with the latest techniques, and treatment planning.
More about Dr. Uma Ram
Dr. Uma Ram is an experienced Gynaecologist in Mylapore, Chennai. She has helped numerous patients in her 28 years of experience as a Gynaecologist. She has completed DGO, MBBS . She is currently associated with E V Kalyani Medical Foundation in Mylapore, Chennai. Don't wait in a queue, book an instant appointment online with Dr. Uma Ram on Lybrate.com.

Lybrate.com has an excellent community of Gynaecologists in India. You will find Gynaecologists with more than 43 years of experience on Lybrate.com. You can find Gynaecologists online in Chennai and from across India. View the profile of medical specialists and their reviews from other patients to make an informed decision.
Info
Education
DGO - Madras Medical College - 1991
MBBS - Madras Medical College - 1990
Location
Book Clinic Appointment with Dr. Uma Ram
4, 2nd Street, Dr. Radhakrishnan Salai, Mylapore. Landmark: Behind President Hotel, Chennai

,

Chennai
Get Directions





Services
Submit Feedback
Feed
Nothing posted by this doctor yet. Here are some posts by similar doctors.

DHMS (Diploma in Homeopathic Medicine and Surgery)
Dear patient kinndly under go following tests and get back to me 1. Ultrasonography of pelvis preferably between 5-7th day of periods 2. Blood tests like: cbc. Thyroid profile, s testosterone, s dht (empty stomach in the morning)
10
people found this helpful
Asked for male, 33 years old from Guntur

You are not getting your periods. I advise you to take proper balanced vegetarian diet. Take fruits and vegetables in daily diet. Take lots of water daily to detoxify body. Do meditation for mental strength daily. Avoid non veg and eggs and garlic and red chilly at home. Keep your weight normal as compared to your height. You can take Tablet Meprate 10 mg two times daily before meals for 5 days. Periods will start 7 to 10 days after stopping medicines.
64
people found this helpful

MBBS
General Physician, Chandigarh
Some people have a cycle of upto 45 days but still consult a gynaecologist and get checked if there is no other problem then just relax.
3
people found this helpful
Asked for Male, 29 years old from Hyderabad
Hello. If you don't have any medical condition and if your diet is poor to begin with, it is even more important to make sure you have a healthy diet now. You need more vitamins and minerals, especially folic acid and iron. You need a few more calories during your pregnancy as well. Getting your diet right for pregnancy is more about what you eat than about how much. Limit junk food, as it has lots of calories with few or no nutrients. Eat a variety of foods from these different food groups each day: Milk and dairy products: skimmed milk, yogurt/curd, buttermilk (chhaach), cottage cheese (paneer). They contain calcium. Cereals, whole grains, dals, pulses and nuts: these are good sources of protein if you do not eat meat. Vegetarians need about 45 grams of nuts and 2/3 of a cup of legumes for protein each day. Vegetables and fruits: these provide vitamins, minerals and fibre. Avoid Papaya. Meat, fish and poultry: these provide concentrated proteins. Fluids: Drink lots of fluids, especially water and fresh fruit juices. Make sure you drink clean boiled or filtered water. Carry your own water when out of the house, or buy bottled water from a reputed brand. Avoid packaged juices as they have a very high sugar content. Fats and oils: Ghee, butter, coconut milk and oil are high in saturated fats, which are not very healthy. Hydrogenated vanaspati oil and ghee is high in trans fats, which are as bad for you as saturated fats. A better source of fat is vegetable oils because these contain more unsaturated fat. Foods to be avoided in normal pregnancy: Raw or partly cooked eggs, Raw or undercooked meat, Caffeine, Liver, Cold cured meats, Vitamin/fish oil supplements, papaya.
1
person found this helpful
Shared 6 months ago • Featured Tip
BSc - Food & Applied Nutrition, MSc - Food & Applied Nutrition
Dietitian/Nutritionist, Faridabad
Loving your body and choosing to become the best version of yourself instead of constantly fixing it is empowering, and provides freedom from a more negative self image.
If you can apply the "work out because you love your body, not because you hate it" principle today, then do it. Remember this is a process that requires practice, persistence, and ton of patience.
This is your journey toward loving your body, and it may take you longer than others, or you may reach that goal very quickly. It doesn't matter, so don't compare your journey to anyone else's. Take consistent action starting today to make that mantra your reality! You got this!!
2
people found this helpful
Shared 9 months ago • Featured Tip

Those who follow yoga may have heard of the practice of pranayam. The word is derived from 'Prana' which stands for 'life force' and 'Ayama' which means 'to lengthen or to work on it'. Prana, in yogic terms, means the force within the body that is vital for the functioning of the body as well as its vitality. Yogic texts describe Prana as a potent force that runs through various chakras and nadis in the body to keep the body healthy, energized and invigorated. Breathing plays an extremely crucial role in the regulation and maintenance of Prana.
It is believed that when the Prana is not able to move freely in the body - due to blockages in chakras or nadis - a person begins to harbour sickness. The concept of prana and its effect on a person's well-being has more to do with the mental state, mindfulness and the emotional health of a person. Interestingly, just the way we breathe may affect the way we perceive things as well as our mental health. Therefore, pranayama is a simple practice of many breathing techniques and asanas that promote emotional, mental and physical well-being.
Breathing lies at the center of human existence, therefore it forms the core of any yogic practice. Breathing facilitates oxygen supply to the brain as well as to rest of the body. According to your prakriti, pranayam can have varying effects on your state of mind as well as emotional health.
"Most people breathe incorrectly. They use only the small part of their lung's capacity," noted yoga expert Anju Kalhan. Shallow breathing - not using lung's capacity to the fullest - deprives the body of oxygen and prana, which are essential for good health. Correct breathing is also a great way to detoxify the body.
Pranayam benefits
The benefits of practicing pranayam can be many. Apart from rendering vitality to the body, it also enhances the quality of prana and makes you feel more uplifted, motivated, positive and happier. Yoga is essentially a practice that aims at cleansing, balancing, fixing, strengthening and challenging the body both from within as well as on the outside. While you learn to breathe correctly, you're setting things right internally, giving various bodily processes a thorough cleanse. Pranayam is a practice that helps in bringing the body, mind and soul in sync. Practicing pranayama has great benefits for people suffering from anxiety disorders, depression and other mental-health issues.
The typical yogic breathing technique is popularly known as the Ujjayi breathing wherein you take a long breath first filling up your stomach and then the chest. While you inhale, the stomach is the first to go in followed by the chest. This facilitates maximum oxygen retention by the body. Yoga expert Mithilesh Kumar calls Ujjayibreathing a great way to get rid of respiratory issues, heart troubles, digestive disorders, stress and lung-related problems.
Types of pranayam

Yogic breathing techniques are easy to do and can be done in the comfort of your home. However, do get in touch with a certified yoga expert before you try any of these. Certain pranayam techniques like Surya Bhedi (right-to-right nostril breathing - heat-generating/fire dominated technique) or Chandra Bhedi Pranayam (left-to-left breathing; cooling/water dominated technique) target specific issues and must be practiced only on being recommended. Kapalbhati is one of the most popular types of pranayamwherein a person takes a long breath and then exhales in short, intermittent bursts. Alternate nostril (Anulom Vilom) breathing is another easy exercise. Breathing retention is another type of pranayam that helps strengthen lung capacity. Inhale a deep breath and hold for as long as you can, this ensures greater oxygen supply and absorption. However, if you suffer from hypertension of heart issue, skip practicing breathing retention.
2
people found this helpful
Shared 1 year ago • Featured Tip

MBBS, M.Sc - Dietitics / Nutrition
Dietitian/Nutritionist, Delhi
गर्भावस्था के पहले तीन महीनों आपके बच्चे के विकास में सबसे महत्वपूर्ण चरण है। अपनी गर्भावस्था के दौरान, लेकिन विशेष रूप से पहले तीन महीनों के दौरान, शराब, दवाओं और दवाओं का उपयोग करने के बारे में सावधान रहें।
इसके अलावा, यदि आपने अपनी गर्भावस्था में काम करने की योजना बनाई है, तो आपको अपने कार्यस्थल का विश्लेषण करने के लिए कुछ समय निकालना होगा। आपको उन गतिविधियों का आकलन करना चाहिए जिन्हें आप दैनिक आधार पर शामिल करने जा रहे हैं, यह निर्धारित करने के लिए कि क्या कोई संभावित ख़तरे हैं जो आपके या आपके बच्चे के लिए हानिकारक हो सकते हैं।

निम्नलिखित जानकारी उन पदार्थों की रूपरेखा देती हैं जिन्हें गर्भावस्था के दौरान विशेष सावधानी बरतने की आवश्यकता होती है:
1. गर्भावस्था में कार्य संबंधी ख़तरे: यदि आपकी नौकरी या पर्यावरण के बारे में कोई चिंताएँ हैं, तो आपको अपने डॉक्टर से उन पर चर्चा करनी चाहिए ताकि वह आपको सलाह दे सकते हैं कि नौकरी जारी रखे या नहीं। यदि आपका काम का पर्यावरण उपयुक्त नहीं है, या यदि काम के दौरान किसी भी प्रकार के जोखिम में हो, अपने नियोक्ता से पूछें कि जब आप गर्भवती हो तो उस समय के लिए आपको वैकल्पिक नौकरी में स्थानांतरित कर सकते हैं।
त्वरित कार्यस्थल सुरक्षा जांच:
- क्या रसायन या तेल की कोई भागीदारी है?
- क्या आप जानवरों के साथ मिलकर काम करते हैं?
- क्या आपके काम में कोई अत्यधिक शारीरिक गतिविधि है?
- क्या विषाक्त अपशिष्ट और आयनियोजन विकिरणों का कोई जोखिम है?
2. लंबी अवधि के लिए खुद को ज़्यादा गरम न रखें: गर्भावस्था में आपके शरीर को गर्म करने से आपके बच्चे को विशेष रूप से पहले त्रैमासिक में हानिकारक हो सकता है, हालांकि कभी-कभी लंबे समय तक गर्म स्नान ठीक है, लेकिन नियमित आधार पर लंबे स्नान या सौना आपके पेट के ऊष्मायन के कारण हो सकता है और आपके बच्चे के विकास में महत्वपूर्ण गतिविधियों को बाधित कर सकता है।
3. यात्रा: असल में, आपकी गर्भावस्था के दौरान यात्रा में कोई समस्या नहीं होती है मुख्य बात जो विचार में आती है वह है, जब आप यात्रा के दौरान बिल्कुल भी नहीं हिलते हैं और सिर्फ दृढ़ता से बैठते हैं। चरण के दौरान निम्नलिखित बिंदुओं को ध्यान में रखा जाना चाहिए:
- सातवें महीने के बाद गर्भावस्था में विमान से यात्रा न करें।
- कार या ट्रेन द्वारा लंबी दूरी से बचें लंबी अवधि के लिए किसी स्थिति में प्रतिबंधित न होने का प्रयास करें।
- यदि आपको अंतरराष्ट्रीय स्तर पर यात्रा करना है, तो अपने डॉक्टर से इसके बारे में बात करें।
- 2 या 3 पहिया वाहन से यात्रा करना उचित नहीं है।
- आरामदायक जूते पहनें
4. गर्भावस्था में व्यायाम: यदि आपके पास एक सामान्य और सीधी गर्भावस्था है, तो व्यायाम केवल सुरक्षित ही नहीं बल्कि अनुशंसित है। बस किसी भी चिकित्सा चिंताओं के लिए पहले अपने चिकित्सक के साथ चर्चा कर लें।
नियमित शारीरिक गतिविधि अत्यधिक वजन को रोकने में मदद करती है और माता के रक्त शर्करा के स्तर, जिससे एक मुश्किल जन्म की संभावना बढ़ सकती है, को बढ़ने से रोकती है।
5. गर्भावस्था में भोजन: गर्भावस्था आंशिक रूप से आपकी प्रतिरक्षा प्रणाली को दबा देती है, जिससे आप खाना-संबंधी बीमारियों जैसे लिस्टरियोसिस और साल्मोनेला के प्रति अधिक संवेदनशील हो सकते हैं। हालांकि ऐसी बीमारियों से गर्भपात और समय से पहले श्रम जैसी जटिलताओं का सामना नहीं करना पड़ता है। लेकिन इसके परिणामस्वरूप उल्टी या दस्त आपके बच्चे की जरूरतों के पोषक तत्वों को प्राप्त करना कठिन बना सकते हैं।
खाद्य सुरक्षा चेकलिस्ट:
- सभी मांस, मुर्गी और मछली को अच्छी तरह से पकाना।
- जांच लें कि मांस खाना पकाने से पहले अच्छी तरह से डीफ़्रॉस्ट है या नहीं।
- सिर्फ पेस्टाइज्ड डेयरी उत्पादों को खाएं।
- संसाधित डेली-मीट और सॉफ्ट चीज से बचें।
- कैफीन या संबंधित उत्पादों को न लें
- शराब और तंबाकू के सेवन से बचें
4700
people found this helpful
View All Feed
Near By Doctors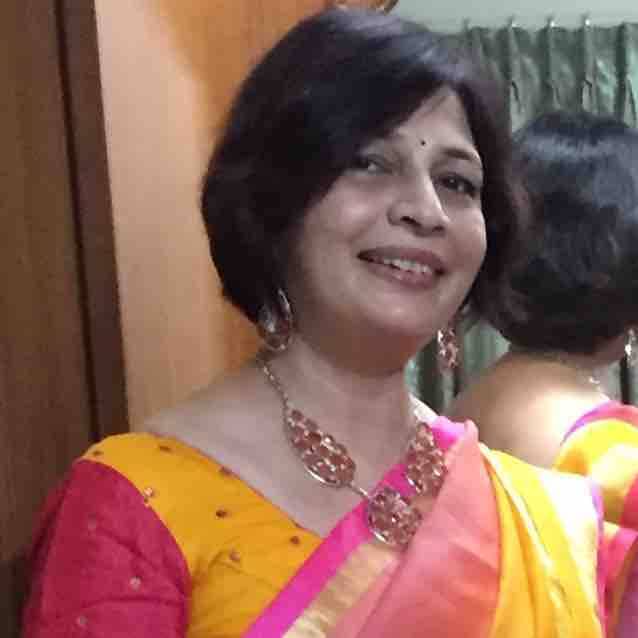 Book Appointment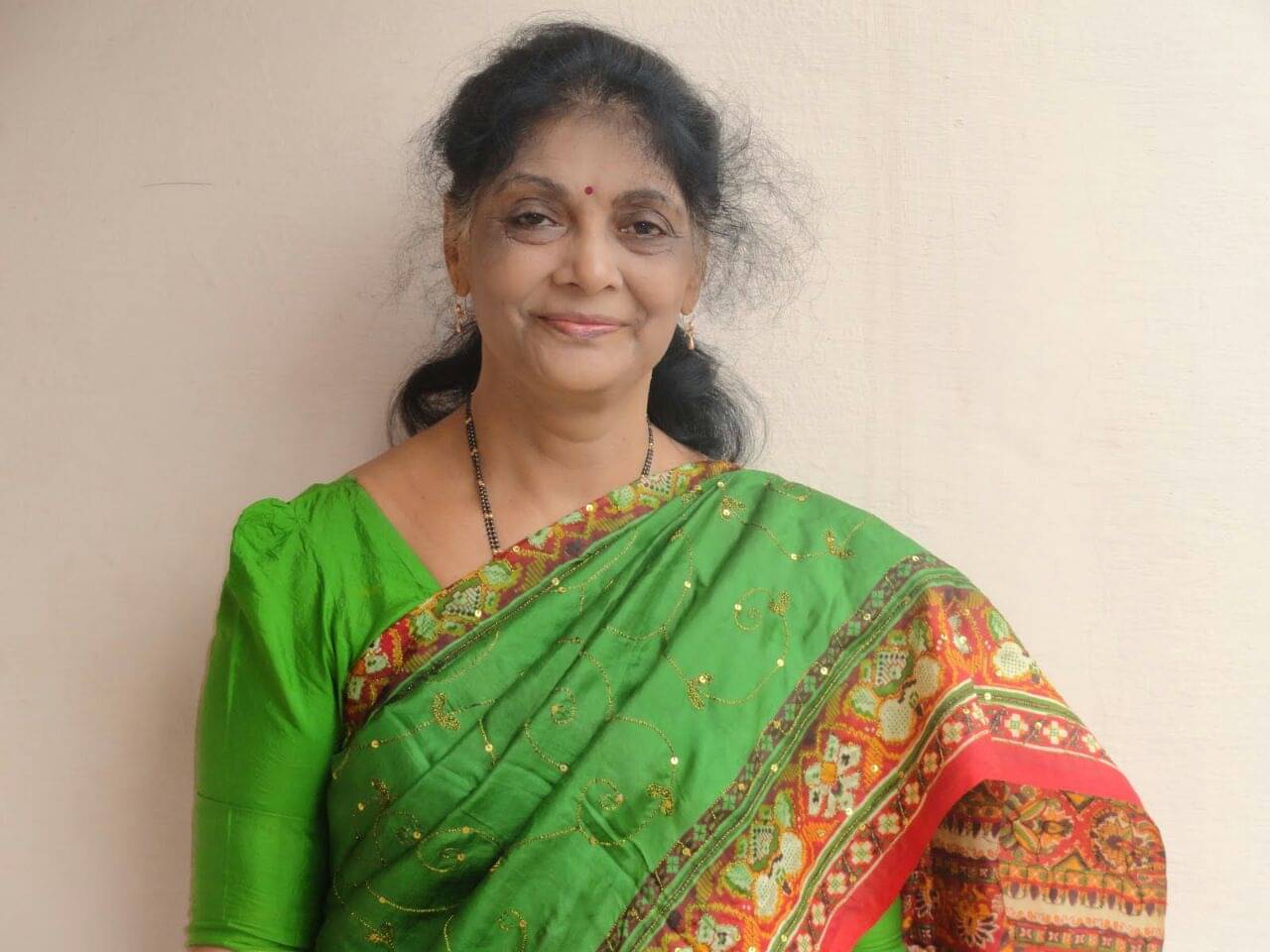 MD, DGO, MBBS
Gynaecologist
Thulasi Krishna Nursing Home,
Book Appointment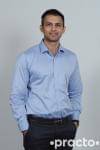 MBBS Bachelor of Medicine and Bachelor of Surgery, MD - Obstetrics & Gynaecology, Diploma In Laparoscopy
Gynaecologist
Book Appointment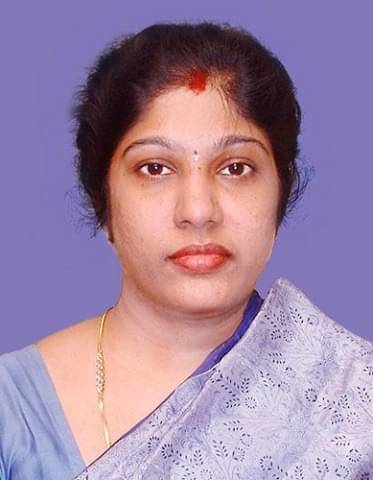 MBBS, Diploma in Obstetrics & Gynaecology, DNB (Obstetrics and Gynecology), MNAMS (Membership of the National Academy) (General Surgery)
Gynaecologist
Institute of Reproductive Medicine - MadrasMedical Mission Hospital,
Book Appointment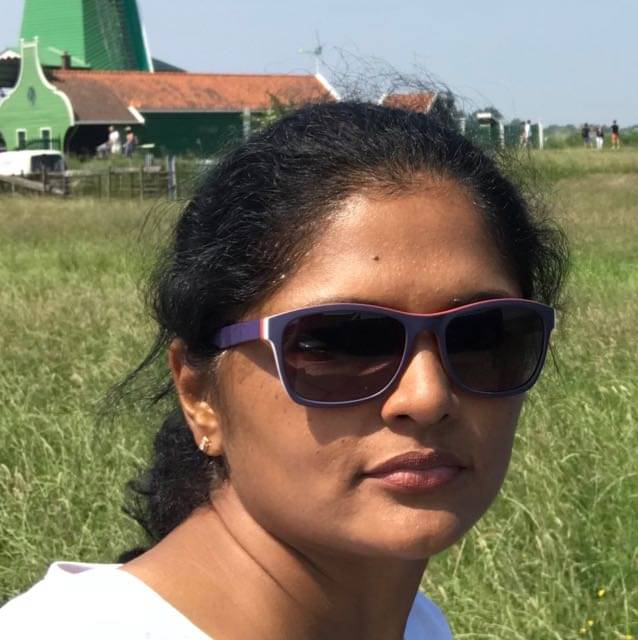 MBBS, DNB (Obstetrics & Gynecology), (MRCOG)
Gynaecologist
Penn Nalam, Ambattur Rotary Hospital Campus,
Book Appointment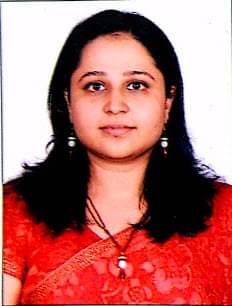 MBBS, DGO, DNB, CIMP, Fellowship In Minimal Access Surgery, Diploma In Minimal Access Surgery, Fellowship In ART
Gynaecologist
Apollo Medical Center Karapakkam (Apollo Cradle),
Book Appointment