Personal Statement
My experience is coupled with genuine concern for my patients. All of my staff is dedicated to your comfort and prompt attention as well.
...more
My experience is coupled with genuine concern for my patients. All of my staff is dedicated to your comfort and prompt attention as well.
More about Dr. Shabeeba Z Kailash
Dr.Shabeeba has 8 years experience in this field. She has done her post-graduation in Psychiatry from India's oldest existent psychiatric hospital, Institute of Mental Health Chennai. She has also worked in the prestigious Institute of National importance, NIMHANS Bangalore and is currently a faculty in Chettinad Medical College, OMR Chennai. She has vast experience in treating various mental health issues like stress-related problems, anger management, sleep disturbances, relationship issues, memory disturbances, child guidance and old age mental health problems. All patients will be evaluated in detail and appropriate counseling and best possible treatment will be provided. She is compassionate, has good clinical and communication skills which would facilitate easy recovery of her patients and to prevent recurrence. Her special area of interest is women mental health.
Info
Education
MBBS Bachelor of Medicine and Bachelor of Surgery - PSG Hospitals Coimbatore, Tamil Nadu Open University - 2007
Diploma in Psychological Medicine-DPM - Institute of Mental Health, Chennai - 2011
DNB (PSYCHIATRY) - National Board of Examination, India - 2016
Languages spoken
English
Tamil
Malayalam
Kannada
Hindi
Professional Memberships
Indian Psychiatric Society
National Academy of Medical Sciences
Tamilnadu Psychiatric Society
Tamilnadu Medical Council
Location
Book Clinic Appointment with Dr. Shabeeba Z Kailash

3/45, Thiruvalluvar Street, Egattur Village Road, Navalur, OMR, Chennai

,

Chennai
Get Directions



Consult Online
Text Consult
Send multiple messages/attachments. Get first response within 6 hours.
7 days validity
•
₹1000 online
Consult Now
Phone Consult
Schedule for your preferred date/time
10 minutes call duration
•
₹1000 online
Consult Now
Video Consult
Schedule for your preferred date/time
10 minutes call duration
•
₹1000 online
Consult Now
Services
Submit Feedback
Submit a review for Dr. Shabeeba Z Kailash
Your feedback matters!
Write a Review
Patient Review Highlights
"Practical"
1 review
"Well-reasoned"
1 review
"Caring"
1 review
"knowledgeable"
1 review
"Very helpful"
1 review
Feed
Nothing posted by this doctor yet. Here are some posts by similar doctors.
Delusional disorder refers to the condition in which an individual experiences non-bizarre delusions that are beliefs in things that aren't actually true. The delusions involve situations that take place in real life like being deceived or stalked, conspired against, etc but in actuality, these situations may be highly exaggerated or not true at all as they involve the misinterpretation of experiences or observations. This health problem tends to take place during the middle or later part of your life and is said to affect women more than men.
What are the symptoms associated with this condition?
There are certain signs that you can look out for to easily identify this condition and there are:
Delusional thoughts lasting one month and above
Lack of schizophrenia symptoms except delusions associated with the olfactory and tactile systems
One's behavior and normal functioning doesn't witness any kind of impairment
Duration of mood symptoms is short compared to the length of the delusions
Disorder is not brought on by the use of substances or any medical condition
Commencement of the disorder can vary from teenage years to later part of adulthood
What causes it to happen?
The root cause of the disorder is still not known, but experts are of the opinion that a variety of biological, genetic, environmental and psychological factors can cause it to occur.
Some of these causes include:
Genetics: It's said that this disorder can be passed on from parents to children. Additionally, it's more common in individuals whose family members suffer from schizophrenia or one of its types.
Psychological/ environmental: In addition to drug and alcohol abuse, delusional disorder can also be set off by stress.
Biological: Abnormalities in certain parts of the brain can lead to this problem. Areas of brain associated with thinking and perception have been found to be connected to delusional symptoms.
Good to be a dreamer but to realize those dreams you need to do smart and hard work. Be patient and relax, your dream would come true and for that you need to be honest with yourself.
Best age to stop smoking is before 40 only by using strong will power and avoiding all situations where you feel like smoking, or drinking or using drugs avoiding friends who smoke and diverting mind by reading or chewing a gum, like nicorette and taking a walk when you crave for a smoke can all help. You can chew nicorette gum which is nicotine replacement.
1
person found this helpful
शराब पिने की प्रचलन आजकल बढ़ती ही जा रही है. पिने वाले इसे पिने का बहाना ढूंढते रहते हैं. ख़ुशी हो गई तो भी पिएंगे और गम का तो साथी है ही. शराब में अल्कोहल की मात्रा ज्यादा होने से इसके कई नुकसान भी हैं. लेकिन पिने वालों को इसका चस्का लग जाता है इसलिए वो जल्दी छोड़ नहीं पाते हैं. आइए शराब पिने के कुछ नुकसान को जानें.
1. दिमाग के लिए जहर है शराब
मुंह में जाते ही शराब को कफ झिल्ली सोख लेती है. अल्कोहल को मस्तिष्क तक पहुंचने में छह मिनट लगते हैं. एथेनॉल अल्कोहल का बहुत ही छोटा अणु है. यह खून और पानी में घुल जाता है. इंसान के शरीर में 70 से 80 फीसदी पानी होता है. इसमें घुलकर अल्कोहल पूरे शरीर में फैल जाता है और मस्तिष्क तक पहुंच जाता है. सिर में पहुंचने के बाद अल्कोहल दिमाग के न्यूरोट्रांसमीटरों पर असर डालता है. इसकी वजह से तंत्रिका तंत्र का केंद्र प्रभावित होता है. अल्कोहल की वजह से न्यूरोट्रांसमीटर अजीब से संदेश भेजने लगते हैं और तंत्रिका तंत्र भ्रमित होने लगता है.
2. लीवर के लिए नुकसानदायक है
पहली घूंट के साथ शराब छोटी आंत में जाती है. छोटी आंत इसे सोखती है, फिर यह रक्त संचार तंत्र के जरिए लीवर तक पहुंचती है. इसमें ऐसे एन्जाइम होते हैं जो अल्कोहल को तोड़ सकते हैं. यकृत यानी लीवर हमारे शरीर से हानिकारक तत्वों को बाहर करता है. अल्कोहल भी हानिकारक तत्वों में आता है. लेकिन यकृत में पहली बार पहुंचा अल्कोहल पूरी तरह टूटता नहीं है.
3. कई अंगों पर डालता है बुरा असर
लीवर में जाने के अलावा कुछ अल्कोहल अन्य अंगों तक पहुंच ही जाता है. लीवर में अल्कोहल के पचते ही लोग सोचते हैं कि जहर खत्म हो गया लेकिन ये आनुवांशिक बीमारियां भी पैदा कर सकता है. यह पित्त, कफ और हड्डियां तक पहुंच जाता है, यहां पहुंचने वाला अल्कोहल कई बदलाव लाता है. अल्कोहल कई अंगों पर बुरा असर डाल सकता है या फिर 200 से ज्यादा बीमारियां पैदा कर सकता है.
4. शर्मीलापन कमजोर पड़ने लगता है
बहुत ज्यादा अल्कोहल आपके मस्तिष्क पर असर डालता है. आस पास के माहौल को भांपने में शरीर गड़बड़ाने लगता है, फैसला करने की और एकाग्र होने की क्षमता कमजोर होने लगती है. शर्मीलापन कमजोर पड़ने लगता है और इंसान खुद को झंझट मुक्त सा समझने लगता है.
5. बढ़ने लगता है गुस्सा
ज्यादा मात्रा में शराब पीने से इंसान बेसुध होने लगता है. उसमें निराशा का भाव और गुस्सा बढ़ने लगता है. 2012 में दुनिया भर में शराब पीने के बाद हुई हिंसा या दुर्घटना में 33 लाख लोगों की मौत हुई, यानी हर 10 सेकेंड में एक मौत.
6. गड़बड़ा जाता है जरुरी तत्वों का अनुपात
यदि आप सालों तक लगातार इसका सेवन करते रहें तो आपके शरीर में जानलेवा परिस्थितियां बनने लगती हैं, ऐसा होने पर विटामिन और जरूरी तत्वों की आपूर्ति गड़बड़ाने लगती है, इनका केंद्रीय तंत्रिका तंत्र में अहम योगदान होता है. जैसे दिमाग को विटामिन बी1 की जरूरत होती है. लंबे समय तक बहुत ज्यादा शराब पीने से विटामिन बी1 नहीं मिलता और वेर्निके-कोर्साकॉफ सिंड्रोम पनपने लगता है. इसके अलावा दिमाग में अल्कोहल के असर से डिमेंशिया की बीमारी पैदा होने का खतरा बढ़ने लगता है.
7. भोजन नलिका पर भी डालता है असर
मुंह एवं गले में अल्कोहल कफ झिल्ली को प्रभावित करता है और भोजन नलिका पर असर डालता है. लंबे वक्त तक ऐसा होता रहे तो शरीर हानिकारक तत्वों से खुद को नहीं बचा पाता है और इसके दूरगामी असर होते हैं.
8. कैंसर का भी है खतरा
शराब के सेवन से पित्त संक्रमण का शिकार हो सकता है. ब्रेस्ट कैंसर और आंत के कैंसर के लिए अल्कोहल भी जिम्मेदार है. लीवर में अल्कोहल के पचते ही हानिकारक तत्व बनते हैं, जो लीवर की कोशिकाओं को नुकसान पहुंचाते हैं. जर्मनी में हर साल करीब 20 से 30 हजार लोग लीवर सिर्होसिस से मरते हैं.
9. उल्टी, सरदर्द और चक्कर आना
चीन, जापान और कोरिया के 40 फीसदी लोगों में एसेटअल्डिहाइट नाम का एन्जाइम नहीं पाया जाता. यह शरीर में अल्कोहल के असर को कम करने में मदद करता है. अल्कोहल एसेटअल्डिहाइट में बदलता है और एसेटअल्डिहाइट एसेटिक एसिड में. लेकिन अगर एसेटअल्डिहाइट एसेटिक एसिड में न बदले तो एसेटअल्डिहेड बनता है. आनुवांशिक कारणों के चलते कई एशियाई लोग अल्कोहल नहीं पचा पाते, उसके पीछे यही वजह है. अगर ऐसे लोग अल्कोहल पीते हैं तो उन्हें सिरदर्द, उल्टी और चक्कर जैसी शिकायतें होने लगती है. कइयों का चेहरा लाल हो जाता है.

14
people found this helpful
If you feel depressed, it's best to do something about it — depression doesn't just go away on its own. In addition to getting help from a doctor or therapist, here are 5 things you can do to feel better. 1.Exercise. Take a 15- to 30-minute brisk walk every day — or dance, jog, or bike if you prefer. People who are depressed may not feel much like being active. In addition to getting aerobic exercise, some yoga poses can help relieve feelings of depression. Two other aspects of yoga — breathing exercises and meditation — can also help people with depression feel better. 2.Nurture yourself with good nutrition. Depression can affect appetite. One person may not feel like eating at all, but another might overeat. Proper nutrition can influence a person's mood and energy. So eat plenty of fruits and vegetables and get regular meals (even if you don't feel hungry, try to eat something light, like a piece of fruit, to keep you going). 3.Identify troubles, but don't dwell on them. Try to identify any situations that have contributed to your depression. When you know what's got you feeling blue and why, talk about it with a caring friend. Talking is a way to release the feelings and to receive some understanding. 4. Express yourself. With depression, a person's creativity and sense of fun may seem blocked. Exercise your imagination (painting, drawing, doodling, sewing, writing, dancing, composing music, etc.) and you not only get those creative juices flowing, you also loosen up some positive emotions. Take time to play with a friend or a pet, or do something fun for yourself. Find something to laugh about — a funny movie, perhaps. Laughter helps lighten your mood. 5. Try to notice good things. Depression affects a person's thoughts, making everything seem dismal, negative, and hopeless. If depression has you noticing only the negative, make an effort to notice the good things in life. Try to notice one thing, then try to think of one more. Consider your strengths, gifts, or blessings. Most of all, don't forget to be patient with yourself. Depression takes time to heal. If you are happy with these answers please click on "useful" link so that I can know my efforts are not wasted. If you want more clarifications or prescription for medicines consult me on this site to ask me directly and not in open questions session It's not easy to say exactly what causes depression and anxiety – it's different for everyone. Sometimes a difficult time in you or your mates' life can set off depression or anxiety, sometimes it's caused by a combination of things that has built up over time and sometimes, there's just no obvious cause at all.
1
person found this helpful
Feeling depressed once in a while, due to some reasons is okay. Since you have not elaborated your complaints of depression let me tell you, if you continue to feel depressed and sad almost throughout the day,persistently for for more than 15 days, without any apparent physical complaints then you might have Depression which needs treatment. please consult me online with complete details

BASM, MD, MS (Counseling & Psychotherapy), MSc - Psychology, Certificate in Clinical psychology of children and Young People, Certificate in Psychological First Aid, Certificate in Positive Psychology, Positive Psychiatry and Mental Health
Dear user, Nervousness or Anxiety disorders are a category of mental disorders characterized by feelings of anxiety and fear, where anxiety is a worry about future events and fear is a reaction to current events. These feelings may cause physical symptoms, such as a racing heart and shakiness. There are a number of anxiety disorders: including generalized anxiety disorder, a specific phobia, social anxiety disorder, separation anxiety disorder, agoraphobia, and panic disorder among others. While each has its own characteristics and symptoms, they all include symptoms of anxiety. Anxiety medicines alone cannot cure anxiety disorders mainly because medicines do not alter behavior. Behavior change and Continuous practice of the changed behavior cure anxiety. I suggest anxiety education, progressive counseling and progressive psychotherapy. I assure you complete cure. I need to know more about your anxiety so that I will be able to diagnose it properly and provide you tips to overcome and manage your anxiety. Take care.
Dear lybrate-user, Please answer this questionnaire and send. It is a screening test to see whether you need to be referred to psychiatrist or not. Brief Patient Health Questionnaire (BPHQ) Over the last 2 weeks, how often have you been bothered by any of the following problems? Please mark as 0.Not at all 1.Less than 7 days 2.More than 7 days3. Nearly every day a. Little interest or pleasure in doing things b. Feeling down, depressed, or hopeless c. Trouble falling or staying asleep or sleeping too much d. Feeling tired or having little energy e. Poor appetite or overeating f. Feeling bad about yourself — or that you are a failure or have let yourself or your family down g. Trouble concentrating on things, such as reading the newspaper or watching television h. Moving or speaking so slowly that other people could have noticed. Or the opposite — being so fidgety or restless that you have been moving around a lot more than usual i. Thoughts that you would be better off dead or of hurting yourself in some way.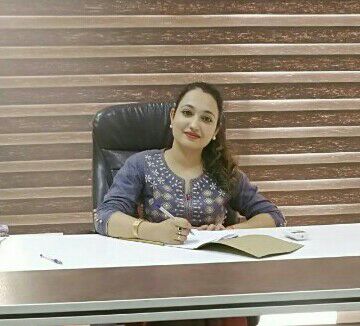 Ph.D - Psychology, M.Sc. - Counselling and Psychotherapy, M.A - Psychology, Certificate in Psychometric Testing, Basic Course in Integrated Hypnotic Modality for Behavioral Resolution, Certificate in Cognitive Behavioral for Couple, B.Ed- Psychology Hon.
Voice change can be harmonal too. No worries. Get rid of your cold and cough. Try some ayurvedic remedy which has no side affects. Kas-madhu" is one popular remedy, good for lungs and allergies. Try this, if still problem prevails visit ent.
1
person found this helpful
View All Feed
Near By Doctors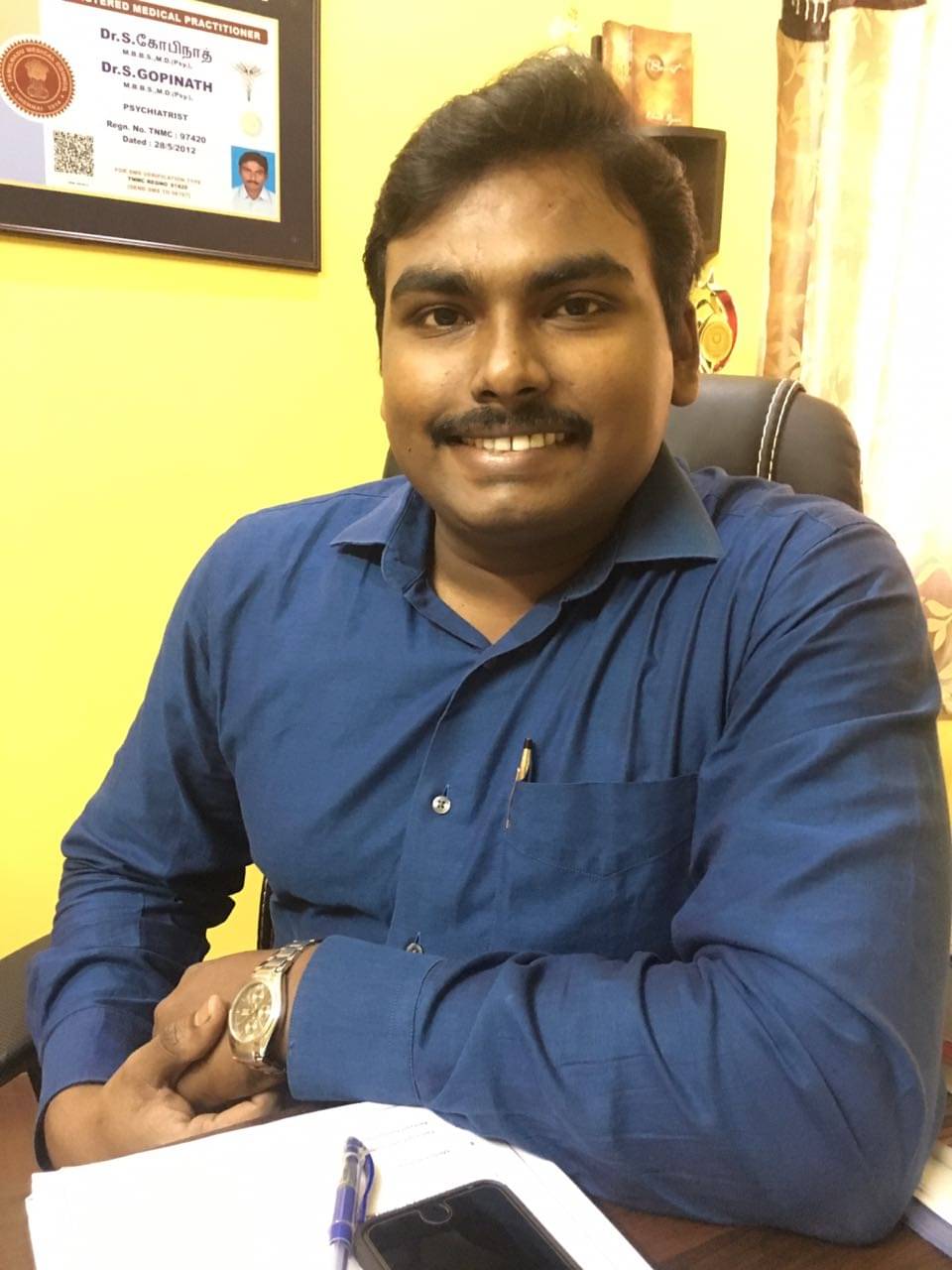 MBBS Bachelor of Medicine and Bachelor of Surgery, MD - Psychiatry
Psychiatrist
Book Appointment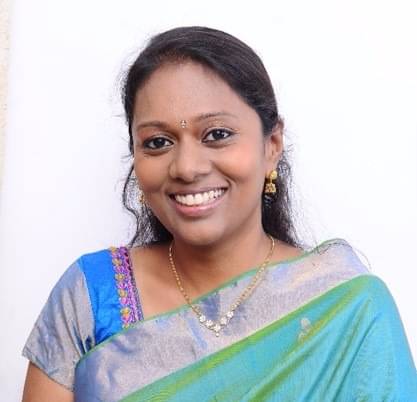 MBBS, MD - Psychiatry
Psychiatrist
Book Appointment