Personal Statement
I want all my patients to be informed and knowledgeable about their health care, from treatment plans and services, to insurance coverage.
...more
I want all my patients to be informed and knowledgeable about their health care, from treatment plans and services, to insurance coverage.
More about Dr. Kavitha Velusamy
Dr. Kavitha Velusamy is an experienced Psychologist in Mogappair East, Chennai. You can visit her at Subramanium Memorial Vels Neuro Clinic in Mogappair East, Chennai. Don't wait in a queue, book an instant appointment online with Dr. Kavitha Velusamy on Lybrate.com.

Lybrate.com has an excellent community of Psychologists in India. You will find Psychologists with more than 26 years of experience on Lybrate.com. You can find Psychologists online in Chennai and from across India. View the profile of medical specialists and their reviews from other patients to make an informed decision.
Info
Location
Book Clinic Appointment with Dr. Kavitha Velusamy
No 10/582, Paari Salai, Mogappair East. Landmark:Opposite Everest Colony, Chennai

,

Chennai
Get Directions
Services
Submit Feedback
Submit a review for Dr. Kavitha Velusamy
Your feedback matters!
Write a Review
Feed
Nothing posted by this doctor yet. Here are some posts by similar doctors.
Asked for male, 24 years old from Nagpur
The best way is to find out about the harmful effects of smoking and tobacco. The knowledge itself helps keep the intention to stop active. But as you know that is not enough but it does have a telling effect. I remember that in the early nineties, we knew that smoking was reducing by 1% annually in the West while it was growing by 2% in India, all because of the awareness created by various agencies in the developed countries. The knowledge is astounding and scary. That information itself should help you stay out of it. The tobacco tar in cigarette smoke lines your lung with huge patches that make that portion dysfunctional. Your oxygen carrying capacity is jeopardized, and breathing is impinged. The nicotine in tobacco smoke stimulates the heart beat to raise the blood pressure in no time at all. And one of its effects is to affect the erectile capacity of your penis. There are more than 4000 harmful chemicals in cigarette smoke!!! Then you need to identify why you smoke: there is an oral need, the nicotine effect, the psychological effect of covering up some other issue, for style, to impress, etc. You may discover that the reasons may be unimportant at this stage because you have become too addicted and the habit has become compulsive. You should start exercises, gradually increasing it over a period of time. Do deep breathing exercises every time you feel like smoking (try Yoga), and replace the oral urge with some healthy food substitute to satiate the need, for a little while. You may take hard candy or chewing gum. If the urge is too strong, then use nicotine chewing gum or nicotine patches, for a little while until the smoking drive reduces, substantially. You may join Smokers Anonymous in your city where the support is really extraordinary for like-minded people who are also in the same situation. Keep yourself occupied or engaged with interesting activities during the times when it is most tempting. Keep the company of non-smokers for some time i.e. at least for the first 21 days. Above all, announce it to everyone that you have quit smoking. Here's a piece of very good advice: even if you accidentally/willfully take a cigarette, it is not the end of the world – you can start the cessation all over again. You must persevere with the best support until you defeat this addiction. Counseling is very useful in the initial stages, and when temptations are at their highest.

MBBS Bachelor of Medicine and Bachelor of Surgery, MD - Psychiatry
Failures do occur in life and you should not lose heart. One should rejuvenate to take up new challenges. Please seek counselling.
1
person found this helpful
Asked for male, 26 years old from Pune

MD - Dermatology
Dermatologist, Pathanamthitta
U have to give up on this habit or it vil worsen ur condition.deaddiction centres are a great help for this.You need to institute a couple of changes to see a lot of results. Use a broad spectrum sunscreen both indoors as well as before going out. It shud b both uva and uvb protective. Always use your umbrella whether its raining or not. Use a cap or scarf or your dupatta to cover your head. Protect your eyes with a sunshade. Avoid scrubbing your face. Do not steam or sauna. If you swim, use a sunscreen prior to it and after. Don't directly spray perfumes on your body. Spray them on your clothes and wear them. Don't use deodorants or roll ons. Avoid face cosmetics for the time being. You can press powder onto your sunscreen if at all you want to use a cosmetic. Drink two litres of water everyday. Pick up carrots, papaya, pumpkin, black grapes to have everyday. These contain important antioxidants and phytonutrients which vil soften your skin. Do not stress over anything. Pray-itll distract you off your stress. You can use this do it yourself mask at home which vil give you an instant glow. Mix 1 tbsp puree each of papaya and carrot with 1 tbsp of curd and 1 tbsp of aloe vera. Apply it across your face or dull body part for ten to fifteen minutes and wash it off without soap.
1
person found this helpful
Asked for male, 31 years old from Mumbai

M.A.(H)Psychology, PG Diploma in Child Guidance and Family Therapy
Hie lybrate-user. I can suggest you some natural remedies first for overcome through anxiety. You can try these things and if didn't work then you can consult some Psychologist of Your near by Area for face to face consultation they can guide you well for this. Anxiety before Meeting Someone New (Online friend/ First Date):- Try reaching the venue well in advance. Think about the possible topics/ questions you can ask. (The Art of Pre-Mortem) Look around and make yourself comfortable. Then, watch your date/friend walk through the door. Scan them within 3–5 seconds and try looking for some "physical imperfections". (The Unethical Hack) Doing so will make you feel that he/she is equally flawed as you are. It will ease out the anxiety that has primarily stemmed out of the fear of being judged/disliked by that person. If you have followed point 2, you know where and how to begin the conversation. It thereby will ease out the anxiety of sounding "socially awkward". Random Anxiety Attacks (Isolated in a room):- Start doing 3–5 set of pushups/any vigorous exercise. Continue doing so, until you are exhausted. It releases the hormone dopamine and makes you feel good about yourself. The Dopamine Effect therefore, stops an anxiety attack. Random Anxiety Attacks (Outdoors):- The best way to check an anxiety attack in public is to start a random conversation with a stranger. Doing so, breaks the chain of negative thoughts that was the reason for the anxiety attack in the first place. Anxiety before "Public Speaking" event:- Use 5–2–5 breathing technique, before walking up to the Stage) ~Check Edit1 (below) If a dais is available, drink water slowly and look across the room. (Estimation of the crowd.) If the dais is unavailable, for the first 10–15 seconds, keep your eye focused on the last row of the crowd. (Anxiety levels drop drastically at this stage) At this point, turn your head and trying making adequate eye contact. Anxiety Before a "Phone Interview":- 1 hour prior to the interview, recollect all your failures in life. (The Solitary Confession) Speak out whatever runs is in your mind. Convince yourself that losing out on this job is not going to make much difference to your life. (The Self-Talk Therapy) Doing so, will bring down drastically the level of hormone cortisol, responsible for cloudy thinking. (The Cortisol Effect) Since you have nothing to lose now, you will have a clear, cut and crisp rational mind. Go and grab a bite of your favourite food and reward yourself. (The Dopamine Effect) I cracked my first ever phone interview for "TEACH FOR INDIA" using the said technique Edits:- 5–2–5 Breathing technique:- Inhale air for 5 seconds and hold it for 2 seconds and imagine all the thoughts of failure going out while you exhale. Keep your eyes closed during this whole process. All the above methods have been tried and tested by me. It worked wonders for me and I hope it works for you too. 1. The 'Do it Anyway' approach to dealing with fear Surprisingly this is the most common advice to dealing with social anxiety, it's also the most controversial in my opinion. For smaller tasks you do that have fear, this advice will work fine. For larger more 'paralysing' fear, this approach is pure hell to watch people go through. As adults we become slightly insensitive to the emotions and experiences that have happened to us in childhood. Most people pass them off as 'no big deal', but as adults we forget the complexity of emotions and how they can change the way a child sees the world. If you've ever seen a child get lost in the supermarket, it's pure hell for them because children don't know that they will get through it, and they don't know how to see the situation from a larger perspective. The more I practise hypnosis, the more sensitive I become to how fragile people's realities really are. When people think about walking over and talking to somebody and they become paralysed, they are dealing with a lifetime of experience that has proved that people are unpleasant to talk to. As adults we know this is not true, but our belief system says otherwise. I'll give you an extreme example to show you why this method is ineffective. Post Traumatic Stress is an anxiety disorder that happens from a traumatic experience like a car crash, rape, or returning home from war. Most people who go through a traumatic event will display the same symptoms as somebody with PTSD, but will fade over time. Somebody with PTSD will constantly re-experience the detail throughout their day and will be plagued by anxiety. The soldier will keep playing the graphic details of bullets flying everywhere and seeing his friends dying. By telling somebody to 'deal with it' they are effectively telling the soldier to rerun through the battle, and watch it over and over again. This is why this method is painful to watch people go through. It's like being forced to watch an intense horror movie over and over again in a cinema. I've used PTSD as an extreme example because it illustrates the point clearly. Social anxiety may not be as intense as PTSD but because people are replaying a life's worth of unsuccessful interactions with people over and over again it's easy to understand why people have so much fear about being social. This is why people using this method to deal with their fear are constantly struggling with motivational issues and create elaborate excuses about not doing the task. 2. Reframe the experience from anxiety to excitement There's a lot of truth to this method, the only difference between a sensation and an emotion is that an emotion is a sensation with a thought attached to it, either good or bad. We make a decision and judge whether it's good or bad, and this is influenced off our past experiences. In the movie Big Daddy, Adam Sandler has to baby sit his friend's kid. There's a scene where the kid is on a school excursion and he goes to the bathroom and he wets his pants. The kid is hiding in the bathroom worried about what will happen when he walks outside dreading the torment that will come from his peers. To help the boy, Adam's character walks into the bathroom, splashes water on his pants and walks outside with him. They boy is empowered because he isn't the only person any more. If we wet ourselves in public, it could be seen as embarrassing, or it could be seen as comedic moment that has brought a smile to a crowd of people. The emotions fear and excitement are indistinguishable, the only difference between anxiety and excitement is the way we look at it. It's the same as pessimism vs optimism. This is a useful way of looking at the physical energy and the experiences in life and it's a great way to add positive resources into negative events. When people experience an intense rush of physical energy in their body, they still need a way of burning it off. This will be the next article I'll be writing about. 3. Mindfulness Mindfulness is a type of meditation that has been around for about 3000 years and extends from key Buddhist principles. Mindfulness has been covered in the media quite a bit, Olympians have used it to stay motivated, Steve Job was an active practitioner of mindfulness, Fortune 500 companies in the US have been developing their ownMindfulness programs because of the productivity increase. Mindful meditation has been described as the 'sit and observe' meditation, it involves paying attention to the sensations that are happening around you in a given moment, rather than being on autopilot. When people experience fear, they do an internal search in their body and check what the emotion is and they check each part of their body for the tension and the stiffness and that is what they pay attention to. There is an interesting phenomenon known as The Law of Attention. Whatever we focus our attention on will grow, and we tend to find things that we look for. If you're riding a bike and you see a rock in front of you, you end up hitting it because that's what your attention has zoned in on, and you forget about all the space around the rock where you can redirect the bike to. The same thing happens when people have fear, they forget about all the comfort in other areas of their body (like their feet), if you were to focus on that comfort as a guide and realise that the anxiety will end soon. For people who are not used to pushing through fear or anxiety, they get caught up "oh no, I have it again" and they let it paralyse them. When people are doing a task, they do a quick internal check inside their body and basically ask them self "what emotion do I have" and when they notice the fear, they freak out and that causes more fear. With mindfulness, you can notice the fear, and pay attention to a different sensation inside the body, or just observe the fear in your body. Mindfulness is also the most scientifically researched type of meditation. This is of interest to us because it has been shown to decrease the size of the amygdala, the part of the brain that switches on fear. As the amygdala shrinks, the GABA fibers that link to the pre frontal cortex become thicker and give you increased control of awareness and concentration and this is what teaches a you to be more focused on the present moment, rather than caught up in thoughts about the past or worries about the future. This is where we start seeing real change, if you do mindfulness for 20 minutes a day, you will see dramatic improvements in your life, you will be happier, you will be able to think clearer and you will be more creative. Mindfulness is extremely useful for dealing with situations where you have fear. 4. Hypnosis Most people are sceptical about hypnosis – that's not the case, here is the scientific proof that hypnosis works and actually changes the brain. There are two ways to go about achieving results with hypnosis, self hypnosis or seeing a hypnotherapist. Both will get you the same results, the only difference is that self hypnosis will take longer because you have to learn hypnosis, and you have to learn therapy or understand how to work with emotional issues like failure, guilt and anger and fear. Hypnosis is basically mindfulness on steroids and you will achieve results much faster than any other method. Hypnosis combines the attentional manoeuvres of mindfulness and the therapeutic aspects allow you to remove the pain and doubts from your past experiences. This means your perception of events changes from pain to pleasure, as motivation is automatically built into the process. People receive an emotional pay off from being social, studies have shown that people who socialise regularly are happier, studies have also shown that people who buy experiences are happier than people who buy things. The motivational pay off occurs by completing the task. If you go to a party, the reward is the fun times and stories you create, if it's walking up to a stranger on the street, you might end up having a date with them. Hypnosis will allow you to cheat and create reference experiences where you don't have any yet. There is a process called Deep Trance Identification, which is a specific mental rehearsal of a task or event that primes your mind for success as it allows you to create certainty in situations that are unexpected or dealing with 'the worst situation possible'. Using Deep Trance Identification you can build the muscle memory that's required to perform each task. When people talk about high performance states, they normally describe the process as 'happening automatically' or 'happening without thinking' – this is basically describing the process of trance, which is exactly what you do with hypnosis. When you enter a trance, your behaviour switches to automatic mode and you complete the task. A common example is when you're out for dinner with friends, you're able to create an engaging conversation between the two of you and you're able to eat and manipulate cutlery without getting food all over yourself, and you don't need to think about things you're doing, it all just seems to flow naturally and easily Thank You All The Best.
1
person found this helpful
Yours is a fear related condition. You are exaggerating the stimulus e. G. Of closed places. There is nothing wrong with closed places but your fear is so much that you make enclosures frightful. The bottom line is with fear. You may not have developed sufficient attitude to fear and therefore no tools to tackle it properly. The foundation could have been laid in early childhood or through some reprimands that may have frozen you to the point of avoiding fear. This you can do only for some time. It will later show its ugly head and take over your being. Please seek counseling and deal with these deep rooted fears and you will see great changes soon. If that fails, the counselor will refer you to a doctor who will recommend medication. You must however continue counseling and cooperate with both therapies to be successful in the long run.
1
person found this helpful
Asked for female, 35 years old from Yamunanagar

Agar aap chodna chahte ho to aapko mentally prepared hona hoga uske lia...haan main nashe k bina chal sakta hu aisa soch apne aap lana hoga..aapko regular exercise karna hoga..meditation karna hoga...dawa se yeh nhi hota haii....soo aap ko counselling k lia jana hoga..usse v faida ho sakta hai.
Asked for male, 20 years old from Kollam
Daily exercise of at least half an hour is a must. Even if you go to a gym, ask for aerobic and/or callisthenic exercises with whatever else you are doing. A healthy body harbors a healthy mind. With regard to memory, it is very important that your brain and body is ideally rested to be able to recall whatever is required, rather comfortably. Puzzles pose problems to the brain that help it to use new pathways and neurons, which give the brain considerable exercise. It taxes the left brain to use logic to solve the myriad possibilities which other activities do not stimulate. Crosswords are excellent for vocabulary learning and use. Jigsaws and Rubik cube stimulate different permutations to finally settle on the most likely one. Picture completion and anagrams help approach problem-solving from several angles. Do Sudoku, and memory co-relation activities and skills. Have a good night's sleep, have a good breakfast of more proteins, meditate often, remain free of stress, eat a lot of fiber (whole grains, fruits and vegetables), nuts, avocado, eat dark chocolate, consume less of fat and use olive oil instead, do Yoga meditation exercises, etc. You need to check out if you are stronger visual or auditory. The visual is a better mode than the auditory. However, if you combine the two modes, you will get the best concentration. Have a special place of learning, which should be well lit, with soft painted walls, well-ventilated, with no distractions. When you get bored, study by writing. If you repeat learning, at least, five to seven times, you will apparently remember for a longer time. Sit comfortably but do not slouch. The reading material should be of a fairly large print. Study at small intervals of about 40 minutes and then take a break or change the subject. Short-term memory is a faculty of the left brain, and long-term memory is a feature of the right brain. When people are stressed, they tend to favor the right brain and abandon the left brain, where short-term memory resides. So, it is really very simple: deal with the stress and activate left brain functions. Here are a few suggestions to activate left brain function: shut your left nostril and breathe, move your eyes from right to left and vice versa for at least half a minute at a time, and do callisthenic exercises with some form of counting, regularly. There is a new exercise called Super Brain Yoga, which is done by holding the right earlobe with your left thumb and index finger, and the left earlobe with your right hand's thumb and index finger. In this position, you must squat down and rise up and do this for five minutes every day. There is some memory enhancing techniques and study methods that your teacher will be able to guide you with. If your home life is full of distractions and stress, it is likely to affect your memory, adversely. The following foods do help too: Blueberries, walnuts, turmeric, Spinach, tomatoes, broccoli, acorn squash, green tea, oily fish, boiled egg, turkey, apples, oatmeal, leafy greens, lentils, pumpkin seeds, avocado, cinnamon, thyme, sunflower seeds, and red wine. Avoid sugar and junk food.
3
people found this helpful
Asked for female, 18 years

You need to make a bold decision and opt for the subjects you're interested in only! taking science if you're not interested in it will not help you fulfill your parents' dreams because you will not be able to do well. (the result is already in front of you - losing concentration/focus.) being" successful" requires one to follow their passion, not just try to live someone else's life! good luck.
2
people found this helpful
Shared 2 years ago • Featured Tip
DHMS (Diploma in Homeopathic Medicine and Surgery)

Follow the tips-
*even if you have decided to quit and stopped smoking, unexpected temptations lure you back. That is the moment you have to be firm, resolute and resist temptation.
*once you are convinced about the health hazards, it is your personal determination which can drive you to achieve the aim.
* once you decide, stop smoking and be mentally prepared to withstand temptations. Throw away your balance cigarettes, ash tray and related items. Try to keep off from your smoking friends for a few days and request not light a cigarette in front of you.
* drink lots of water and fluids to flush out toxins like nicotine from your system.
* whenever you feel urge and tense about it, take deep breathing, inhale maximum air and exhale thereafter. Do it several times to feel free.
* the urge will last for short period and gradually recedes. Divert your attention to some other tasks.
*you may feel urge when you have tea, coffee or alcohol. You may chew gum, suck cinnamon piece as a temporary alternate. Ensure not to acquire a new addiction.
*every time you feel the urge, recollect and write down the possible serious risks to your heath
* seek support of your friends and relatives.
* constantly remind yourself of the possible disease conditions and you win the battle finally!

24
people found this helpful
View All Feed
Near By Doctors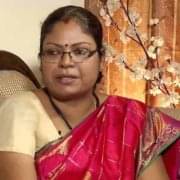 M.Sc - Psychotherapy, M.Phil - Psychology, Phd - Psychology
Psychologist
The Mind Care Center For Mental Health,
Book Appointment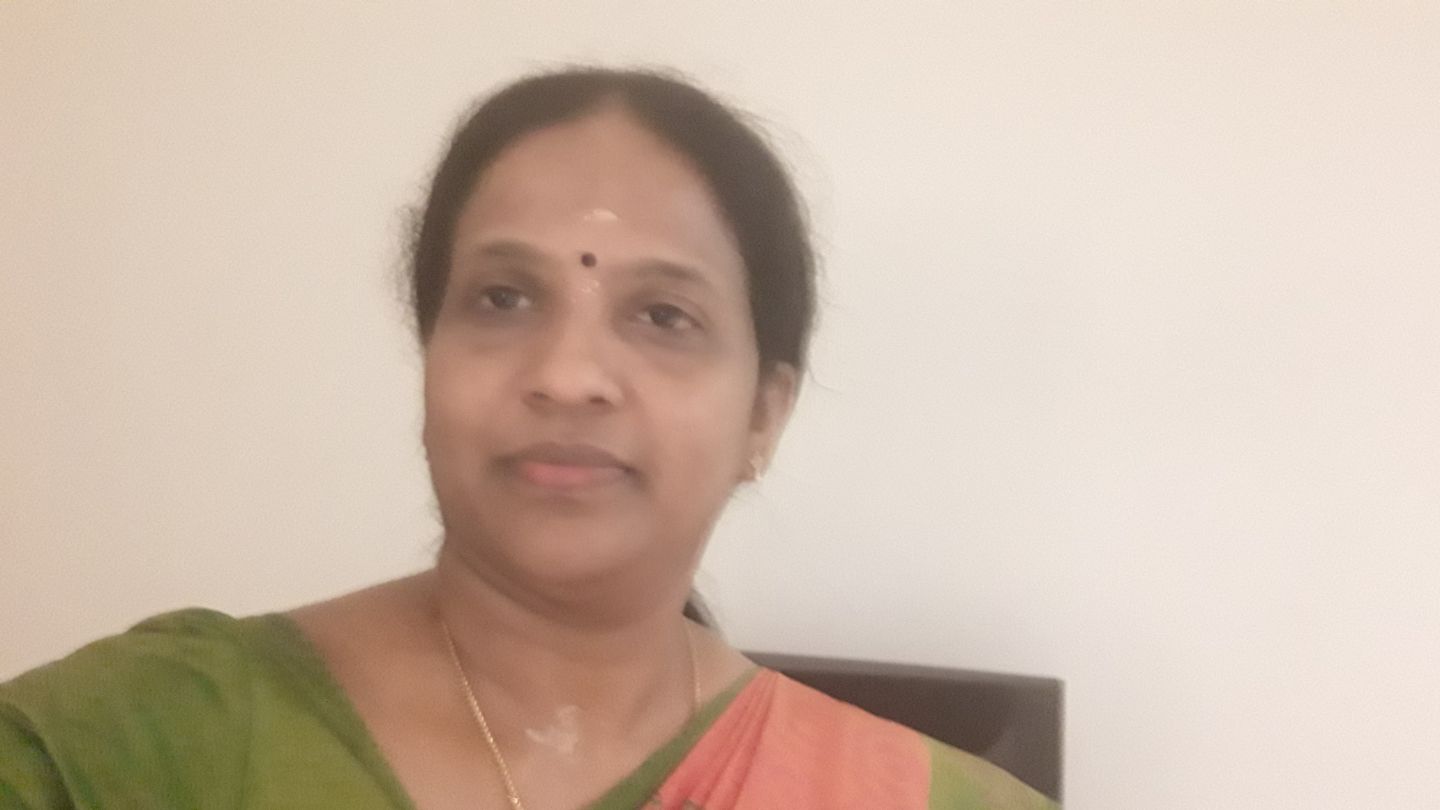 Bachelor of Occupational Therapy (BOT), MSc - Psychotherapy
Psychologist
Book Appointment