Personal Statement
I'm dedicated to providing optimal health care in a relaxed environment where I treat every patients as if they were my own family.
...more
I'm dedicated to providing optimal health care in a relaxed environment where I treat every patients as if they were my own family.
More about Dr. Gowthamam
Dr. Gowthamam is a trusted Psychiatrist in Erode, Chennai. Doctor has had many happy patients in his/her 15 years of journey as a Psychiatrist. Doctor is a qualified DNB (PSYCHIATRY) . You can visit him/her at Dr. Gowthamam,Arivalagar Clinic in Erode, Chennai. Save your time and book an appointment online with Dr. Gowthamam on Lybrate.com.

Lybrate.com has a nexus of the most experienced Psychiatrists in India. You will find Psychiatrists with more than 34 years of experience on Lybrate.com. You can find Psychiatrists online in Chennai and from across India. View the profile of medical specialists and their reviews from other patients to make an informed decision.
Info
Education
DNB (PSYCHIATRY) - National Board of Examinations - 2003
Location
Book Clinic Appointment with Dr. Gowthamam
Kps Complex. Punnam chatiram & Post Vial Tnp; Erode Main Road Karur - Adyar

,

Chennai
Get Directions
Services
Submit Feedback
Submit a review for Dr. Gowthamam
Your feedback matters!
Write a Review
Feed
Nothing posted by this doctor yet. Here are some posts by similar doctors.
Asked for male, 40 years old from Bijnor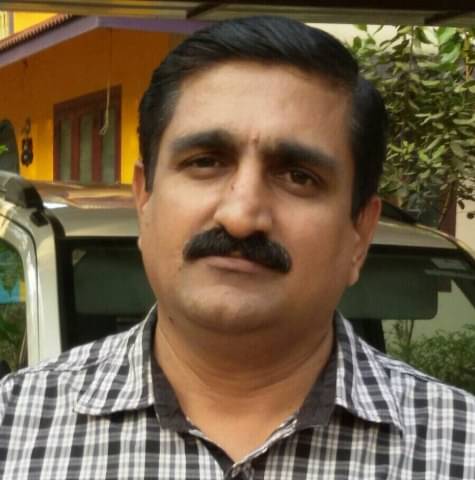 BASM, MD, MS (Counseling & Psychotherapy), MSc - Psychology, Certificate in Clinical psychology of children and Young People, Certificate in Psychological First Aid, Certificate in Positive Psychology, Positive Psychiatry and Mental Health
Dear lybrate-user umar, welcome to lybrate. Memory and mind power depends mainly on three aspects. Understanding, storage and recollection. To understand what you are studying, you must be able to be attentive or concentrate. Concentration is possible when you are interested in that subject. Creative way of learning can help you concentrate and understand easily. When you are able to understand and concentrate, it is stored within your brain. If you read more and more it will be store in long term memory. Third part is retrieval. Whenever you want to retrive what you learned and stored, your brain gets the request, searches the database and retrieves the information for you. The retrieval may prove to be difficult if you are anxious, stressed, worried or tired physically or mentally. Retrieval is more easy when you are relaxed and healthy. Brain needs nutrients to keep itself sharp. Fruits, vegetables and dry fruits provide much needed nutrients for your brain. Include at least one fruit in your daily diet. Physical exercises, entertainment, hobbies, relaxation, memory games like sudoku etc help keep your memory sharp and active. You may consult a psychologist online or in person for advice, counseling and therapy. Take care.
1
person found this helpful
Asked for male, 31 years old from Mumbai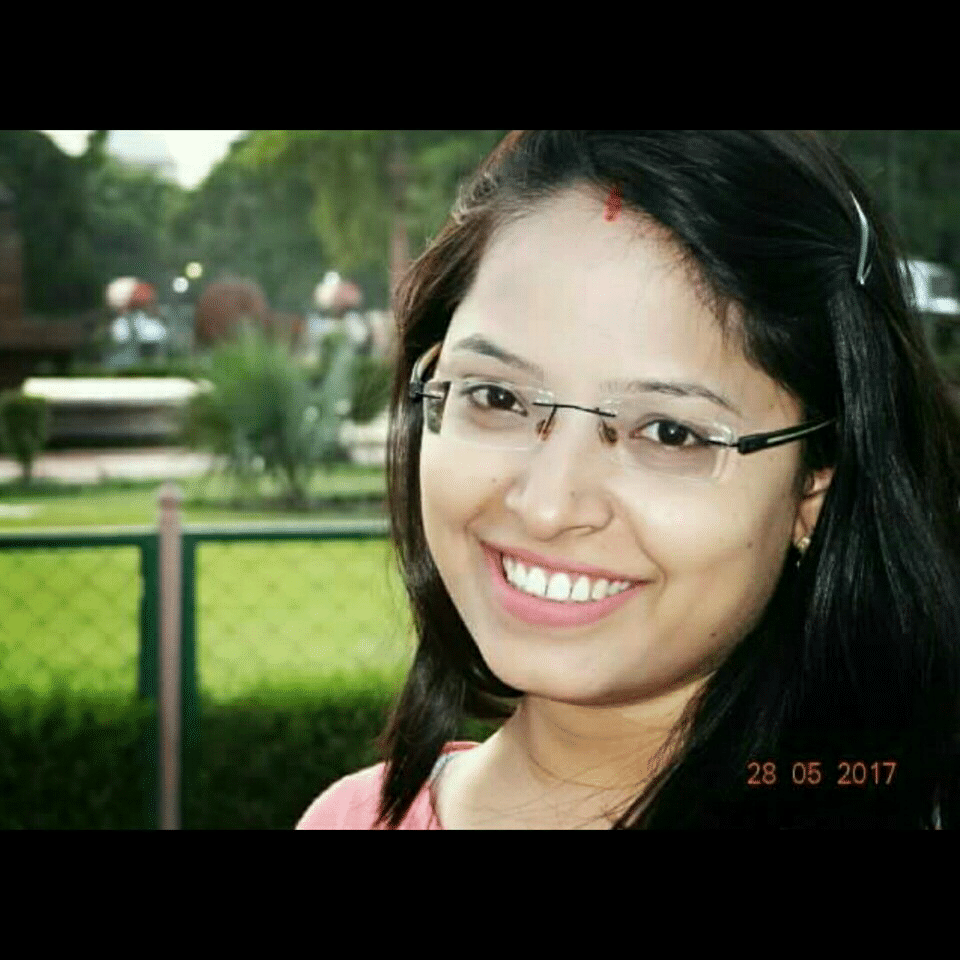 M.A.(H)Psychology, PG Diploma in Child Guidance and Family Therapy
Hie lybrate-user. I can suggest you some natural remedies first for overcome through anxiety. You can try these things and if didn't work then you can consult some Psychologist of Your near by Area for face to face consultation they can guide you well for this. Anxiety before Meeting Someone New (Online friend/ First Date):- Try reaching the venue well in advance. Think about the possible topics/ questions you can ask. (The Art of Pre-Mortem) Look around and make yourself comfortable. Then, watch your date/friend walk through the door. Scan them within 3–5 seconds and try looking for some "physical imperfections". (The Unethical Hack) Doing so will make you feel that he/she is equally flawed as you are. It will ease out the anxiety that has primarily stemmed out of the fear of being judged/disliked by that person. If you have followed point 2, you know where and how to begin the conversation. It thereby will ease out the anxiety of sounding "socially awkward". Random Anxiety Attacks (Isolated in a room):- Start doing 3–5 set of pushups/any vigorous exercise. Continue doing so, until you are exhausted. It releases the hormone dopamine and makes you feel good about yourself. The Dopamine Effect therefore, stops an anxiety attack. Random Anxiety Attacks (Outdoors):- The best way to check an anxiety attack in public is to start a random conversation with a stranger. Doing so, breaks the chain of negative thoughts that was the reason for the anxiety attack in the first place. Anxiety before "Public Speaking" event:- Use 5–2–5 breathing technique, before walking up to the Stage) ~Check Edit1 (below) If a dais is available, drink water slowly and look across the room. (Estimation of the crowd.) If the dais is unavailable, for the first 10–15 seconds, keep your eye focused on the last row of the crowd. (Anxiety levels drop drastically at this stage) At this point, turn your head and trying making adequate eye contact. Anxiety Before a "Phone Interview":- 1 hour prior to the interview, recollect all your failures in life. (The Solitary Confession) Speak out whatever runs is in your mind. Convince yourself that losing out on this job is not going to make much difference to your life. (The Self-Talk Therapy) Doing so, will bring down drastically the level of hormone cortisol, responsible for cloudy thinking. (The Cortisol Effect) Since you have nothing to lose now, you will have a clear, cut and crisp rational mind. Go and grab a bite of your favourite food and reward yourself. (The Dopamine Effect) I cracked my first ever phone interview for "TEACH FOR INDIA" using the said technique Edits:- 5–2–5 Breathing technique:- Inhale air for 5 seconds and hold it for 2 seconds and imagine all the thoughts of failure going out while you exhale. Keep your eyes closed during this whole process. All the above methods have been tried and tested by me. It worked wonders for me and I hope it works for you too. 1. The 'Do it Anyway' approach to dealing with fear Surprisingly this is the most common advice to dealing with social anxiety, it's also the most controversial in my opinion. For smaller tasks you do that have fear, this advice will work fine. For larger more 'paralysing' fear, this approach is pure hell to watch people go through. As adults we become slightly insensitive to the emotions and experiences that have happened to us in childhood. Most people pass them off as 'no big deal', but as adults we forget the complexity of emotions and how they can change the way a child sees the world. If you've ever seen a child get lost in the supermarket, it's pure hell for them because children don't know that they will get through it, and they don't know how to see the situation from a larger perspective. The more I practise hypnosis, the more sensitive I become to how fragile people's realities really are. When people think about walking over and talking to somebody and they become paralysed, they are dealing with a lifetime of experience that has proved that people are unpleasant to talk to. As adults we know this is not true, but our belief system says otherwise. I'll give you an extreme example to show you why this method is ineffective. Post Traumatic Stress is an anxiety disorder that happens from a traumatic experience like a car crash, rape, or returning home from war. Most people who go through a traumatic event will display the same symptoms as somebody with PTSD, but will fade over time. Somebody with PTSD will constantly re-experience the detail throughout their day and will be plagued by anxiety. The soldier will keep playing the graphic details of bullets flying everywhere and seeing his friends dying. By telling somebody to 'deal with it' they are effectively telling the soldier to rerun through the battle, and watch it over and over again. This is why this method is painful to watch people go through. It's like being forced to watch an intense horror movie over and over again in a cinema. I've used PTSD as an extreme example because it illustrates the point clearly. Social anxiety may not be as intense as PTSD but because people are replaying a life's worth of unsuccessful interactions with people over and over again it's easy to understand why people have so much fear about being social. This is why people using this method to deal with their fear are constantly struggling with motivational issues and create elaborate excuses about not doing the task. 2. Reframe the experience from anxiety to excitement There's a lot of truth to this method, the only difference between a sensation and an emotion is that an emotion is a sensation with a thought attached to it, either good or bad. We make a decision and judge whether it's good or bad, and this is influenced off our past experiences. In the movie Big Daddy, Adam Sandler has to baby sit his friend's kid. There's a scene where the kid is on a school excursion and he goes to the bathroom and he wets his pants. The kid is hiding in the bathroom worried about what will happen when he walks outside dreading the torment that will come from his peers. To help the boy, Adam's character walks into the bathroom, splashes water on his pants and walks outside with him. They boy is empowered because he isn't the only person any more. If we wet ourselves in public, it could be seen as embarrassing, or it could be seen as comedic moment that has brought a smile to a crowd of people. The emotions fear and excitement are indistinguishable, the only difference between anxiety and excitement is the way we look at it. It's the same as pessimism vs optimism. This is a useful way of looking at the physical energy and the experiences in life and it's a great way to add positive resources into negative events. When people experience an intense rush of physical energy in their body, they still need a way of burning it off. This will be the next article I'll be writing about. 3. Mindfulness Mindfulness is a type of meditation that has been around for about 3000 years and extends from key Buddhist principles. Mindfulness has been covered in the media quite a bit, Olympians have used it to stay motivated, Steve Job was an active practitioner of mindfulness, Fortune 500 companies in the US have been developing their ownMindfulness programs because of the productivity increase. Mindful meditation has been described as the 'sit and observe' meditation, it involves paying attention to the sensations that are happening around you in a given moment, rather than being on autopilot. When people experience fear, they do an internal search in their body and check what the emotion is and they check each part of their body for the tension and the stiffness and that is what they pay attention to. There is an interesting phenomenon known as The Law of Attention. Whatever we focus our attention on will grow, and we tend to find things that we look for. If you're riding a bike and you see a rock in front of you, you end up hitting it because that's what your attention has zoned in on, and you forget about all the space around the rock where you can redirect the bike to. The same thing happens when people have fear, they forget about all the comfort in other areas of their body (like their feet), if you were to focus on that comfort as a guide and realise that the anxiety will end soon. For people who are not used to pushing through fear or anxiety, they get caught up "oh no, I have it again" and they let it paralyse them. When people are doing a task, they do a quick internal check inside their body and basically ask them self "what emotion do I have" and when they notice the fear, they freak out and that causes more fear. With mindfulness, you can notice the fear, and pay attention to a different sensation inside the body, or just observe the fear in your body. Mindfulness is also the most scientifically researched type of meditation. This is of interest to us because it has been shown to decrease the size of the amygdala, the part of the brain that switches on fear. As the amygdala shrinks, the GABA fibers that link to the pre frontal cortex become thicker and give you increased control of awareness and concentration and this is what teaches a you to be more focused on the present moment, rather than caught up in thoughts about the past or worries about the future. This is where we start seeing real change, if you do mindfulness for 20 minutes a day, you will see dramatic improvements in your life, you will be happier, you will be able to think clearer and you will be more creative. Mindfulness is extremely useful for dealing with situations where you have fear. 4. Hypnosis Most people are sceptical about hypnosis – that's not the case, here is the scientific proof that hypnosis works and actually changes the brain. There are two ways to go about achieving results with hypnosis, self hypnosis or seeing a hypnotherapist. Both will get you the same results, the only difference is that self hypnosis will take longer because you have to learn hypnosis, and you have to learn therapy or understand how to work with emotional issues like failure, guilt and anger and fear. Hypnosis is basically mindfulness on steroids and you will achieve results much faster than any other method. Hypnosis combines the attentional manoeuvres of mindfulness and the therapeutic aspects allow you to remove the pain and doubts from your past experiences. This means your perception of events changes from pain to pleasure, as motivation is automatically built into the process. People receive an emotional pay off from being social, studies have shown that people who socialise regularly are happier, studies have also shown that people who buy experiences are happier than people who buy things. The motivational pay off occurs by completing the task. If you go to a party, the reward is the fun times and stories you create, if it's walking up to a stranger on the street, you might end up having a date with them. Hypnosis will allow you to cheat and create reference experiences where you don't have any yet. There is a process called Deep Trance Identification, which is a specific mental rehearsal of a task or event that primes your mind for success as it allows you to create certainty in situations that are unexpected or dealing with 'the worst situation possible'. Using Deep Trance Identification you can build the muscle memory that's required to perform each task. When people talk about high performance states, they normally describe the process as 'happening automatically' or 'happening without thinking' – this is basically describing the process of trance, which is exactly what you do with hypnosis. When you enter a trance, your behaviour switches to automatic mode and you complete the task. A common example is when you're out for dinner with friends, you're able to create an engaging conversation between the two of you and you're able to eat and manipulate cutlery without getting food all over yourself, and you don't need to think about things you're doing, it all just seems to flow naturally and easily Thank You All The Best.
1
person found this helpful
Asked for female, 1 year old from Veraval
M.Phil - Psychology, PhD PSYCHOLOGY
You should consult a psychologist for diagnosis. Psychotherapy from psychologist can help you. Only if psycholgical testing indicates, then medicine may be taken.
1
person found this helpful
Asked for female, 19 years old from Warangal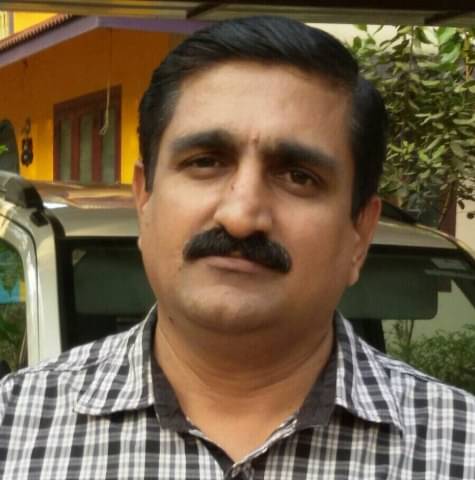 BASM, MD, MS (Counseling & Psychotherapy), MSc - Psychology, Certificate in Clinical psychology of children and Young People, Certificate in Psychological First Aid, Certificate in Positive Psychology, Positive Psychiatry and Mental Health
Mobile phone addiction etc comes under behavior addiction. Behavioral addiction is a form of addiction that involves a compulsion to engage in a rewarding non-drug-related behavior – sometimes called a natural reward – despite any negative consequences to the person's physical, mental, social or financial well-being. Behavior addiction needs to be curbed or controlled using your own self will power. Diverting your mind and body away from the circumstances which compels you for the addictive habit, with the help of physical exercises, games, entertainment etc can help you. Never sleep alone. Be always with your family even at night etc are some other tips. Willpower is the key always. Behavioral therapy also works well. Take care.
Hi, you should take some exercise daily meditation drink water 2-3 liter take small hot massage check your vitamin levels.
1
person found this helpful
Asked for male, 25 years old from Patna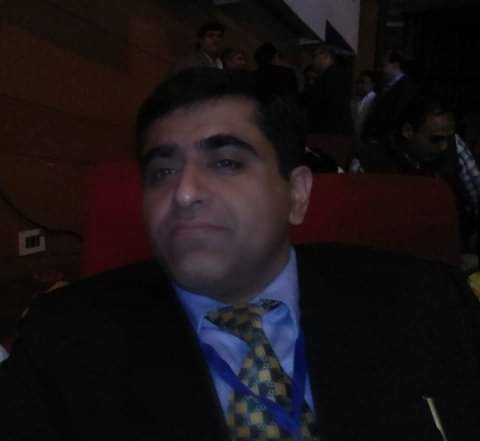 There seems to be a ligament injury in your case. It requires follows: 1. X-ray to rule out fracture. 2. Immobilisation, meaning bed rest for 7-10 days 3. If immobilisation is not possible then a cast is to be used. 4. Anti-inflammatory medicines, allopathic or homoeopathic. 5. Dip your affected foot in hot water (hot as much you can bear) for 10-15 min, dry your foot and use some ointment like volini gel and wrap it with a bandage and rest. Wish you a speedy recovery.
1
person found this helpful
Shared 8 months ago • Featured Tip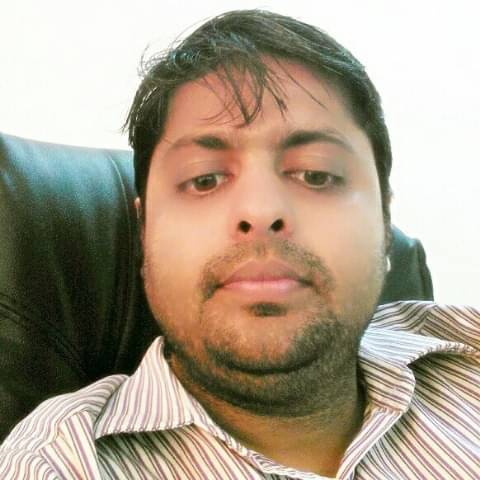 Delusional disorder refers to the condition in which an individual experiences non-bizarre delusions that are beliefs in things that aren't actually true. The delusions involve situations that take place in real life like being deceived or stalked, conspired against, etc but in actuality, these situations may be highly exaggerated or not true at all as they involve the misinterpretation of experiences or observations. This health problem tends to take place during the middle or later part of your life and is said to affect women more than men.
What are the symptoms associated with this condition?
There are certain signs that you can look out for to easily identify this condition and there are:
Delusional thoughts lasting one month and above
Lack of schizophrenia symptoms except delusions associated with the olfactory and tactile systems
One's behavior and normal functioning doesn't witness any kind of impairment
Duration of mood symptoms is short compared to the length of the delusions
Disorder is not brought on by the use of substances or any medical condition
Commencement of the disorder can vary from teenage years to later part of adulthood
What causes it to happen?
The root cause of the disorder is still not known, but experts are of the opinion that a variety of biological, genetic, environmental and psychological factors can cause it to occur.
Some of these causes include:
Genetics: It's said that this disorder can be passed on from parents to children. Additionally, it's more common in individuals whose family members suffer from schizophrenia or one of its types.
Psychological/ environmental: In addition to drug and alcohol abuse, delusional disorder can also be set off by stress.
Biological: Abnormalities in certain parts of the brain can lead to this problem. Areas of brain associated with thinking and perception have been found to be connected to delusional symptoms. If you wish to discuss about any specific problem, you can consult a Psychiatrist.
2820
people found this helpful
Asked for female, 27 years old from Bangalore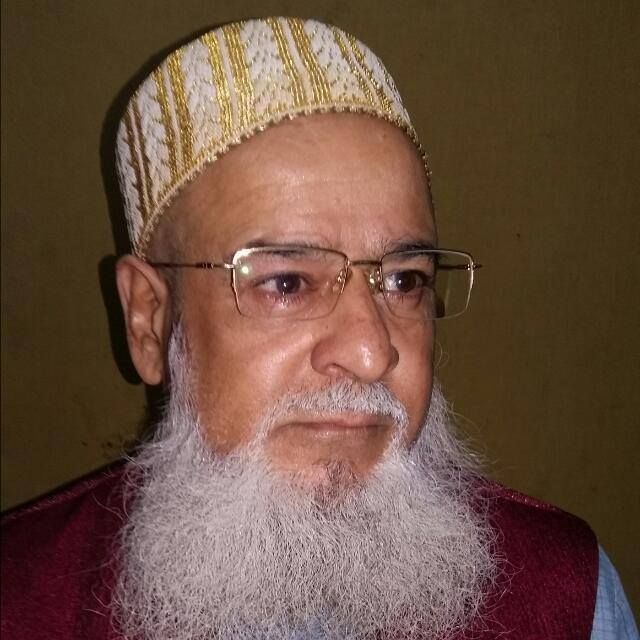 Bachelor of Unani Medicine & Surgery (B.U.M.S)
Do not worry dear and do not think so much about it. You have done nothing wrong you have just made love with the one you loved. You have not cheated any one you have still not met your future husband so how can you cheat him. What you can do is whenever you start a relationship clear him your past if he is mature enough he will understand if not then you do not deserve a person who is judging you on your virginity. Ending up your life just because you had sex with someone think about your family once you have a bright future focus on it. Tc Consult me privately if you need further help.
View All Feed
Near By Doctors

MBBS, MD - Psychiatry
Psychiatrist
Book Appointment

MD - Psychiatry, MBBS
Psychiatrist
Book Appointment

MD - Psychiatry
Psychiatrist
Book Appointment

MD - Psychiatry
Psychiatrist
Book Appointment