Personal Statement
My experience is coupled with genuine concern for my patients. All of my staff is dedicated to your comfort and prompt attention as well.
...more
My experience is coupled with genuine concern for my patients. All of my staff is dedicated to your comfort and prompt attention as well.
More about Dr. Cumitha
Dr. Cumitha is a renowned Gynaecologist in Vadapalani, Chennai. Doctor is currently practising at Sri Narayana Child and Teen Care in Vadapalani, Chennai. Don't wait in a queue, book an instant appointment online with Dr. Cumitha on Lybrate.com.

Lybrate.com has an excellent community of Gynaecologists in India. You will find Gynaecologists with more than 33 years of experience on Lybrate.com. You can find Gynaecologists online in Chennai and from across India. View the profile of medical specialists and their reviews from other patients to make an informed decision.
Info
Location
Book Clinic Appointment with Dr. Cumitha
#G8,100 Feet Road, Jawaharlal Nehru Road, Vadapalani. Landmark: Opp. Hotel Bhimas, Near SRM University, Chennai

,

Chennai
Get Directions
Services
Submit Feedback
Feed
Nothing posted by this doctor yet. Here are some posts by similar doctors.
Shared 3 years ago • Featured Tip

M.Sc Clinical Nutrition & Dietetics, P.G.Diploma in pachakarma, Bachelor of Ayurveda, Medicine and Surgery (BAMS)
Rasa – A Critical Factor in Ayurvedic Cooking
Did you know that the way we cook our food has a huge bearing on our health? If you go by the principles outlined in Ayurveda, the process of cooking is as critical to digestion as the nutritive value of the food being cooked. Any food can be considered balanced and healthy if it contains a good combination of the six Ayurvedic tastes, is tailored to the consumer's body constitution, and is easily digestible across all age groups. In this article, we will discuss Rasa – one of the most critical factors in Ayurvedic cooking.
The Six Rasas
Just as an understanding of the doshas is necessary for diagnosis of disease, an understanding of the rasa (taste) is necessary for treatment of disease. Every substance is made up of some combination of the five elements – Air, Fire, Water, Earth, and Space. Different permutations of these elements lead to the formation of the six tastes mentioned in Ayurveda – madhura (sweet), amla (sour), lavana (salty), katu (pungent), tikta (bitter), and kashaya (astringent).
The six tastes have certain qualities that can be attributed to their two primary elements. For example, the sweet taste is made up of earth and water, which makes it heavy, dense and moist. Because 'like increases like', eating sweet tasting foods excessively will lead to an increase in Kapha Dosha, as it comprises the same elemental qualities of Earth and Water.
Therefore, a balanced diet is one that has a healthy combination of all of the tastes, used in accordance with the dosha of the consumer. To be able to cook a balanced diet, it is imperative that one first understands all the tastes properly:
Madhura
This taste is heavy, oily and cooling in nature. When used in moderation, it brings energy and vitality in the body, soothes burning sensation and has positive effects on the skin and hair. Overindulgence in sweet foods can aggravate Kapha Dosha and cause congestion, cough and heaviness. It balances Vata and is soothing for Pitta.

Found In: Milk and milk products (butter, ghee and cream), grains (wheat, rice and barley), legumes (beans and lentils), sweet fruits (bananas and mangoes), and vegetables (carrots, sweet potatoes and beets), etc.
Amla
This taste enhances appetite, promotes digestion and has a warming effect on the body. In excess, it can create indigestion, hyperacidity and ulcers. This taste decreases Vata and increases Pitta and Kapha.

Found In: Citrus fruits (such as lemon and limes), sour milk products (like yogurt, cheese and sour cream), and fermented substances (including vinegar, pickles and soy sauce).
Lavana
The Salty Taste is heating and heavy in nature. When taken in moderation, it gives energy, promotes growth and stimulates water retention. However, too much salt in the diet can lead to hypertension, edema, ulcers, and hyperacidity. Salty Taste increases Pitta and Kapha and decreases Vata. Due to its ability to stimulate digestion, it is highly recommended for Vata people.

Found In: Any salt (sea salt and rock salt), sea vegetables (like seaweed and kelp), and foods to which large amounts of salt are added (like nuts, chips and pickles).
Katu
It is heating, light and drying in nature, helps digestion and circulation and cleanses excess fat from the body. When used excessively, it can cause inflammation, irritation, diarrhoea, heartburn, and nausea. Pungent Taste increases Vata and Pitta. Due to its ability to dissolve fat, it is recommended for people with an aggravated Kapha Dosha.

Found In: Certain vegetables (such as chili peppers, garlic, and onions), and in spices (like black pepper, asafoetida, ginger, and cayenne).
Tikta
This taste is cool, light and dry in nature. In excess, it can cause emaciation, fatigue and dizziness. Bitter Taste increases Vata and decreases Pitta and Kapha. It is especially balancing for Pitta as it helps to cool excess heat, enhance digestion, and improve liver function.

Found In: Green leafy vegetables (such as spinach and green cabbage), other vegetables (including zucchini and eggplant), coffee, tea, and fruits (such as grapefruits, olives and bitter melon).
Kashaya
The cooling, drying and heavy nature of Astringent helps improve absorption and has anti-inflammatory properties. In excess, it can create constipation and stagnation of circulation. The astringent taste increases Vata and decreases Pitta and Kapha.

Found In: Legumes (such as beans and lentils), fruits (including pomegranates, pears, and dried fruit), vegetables (such as, broccoli, cauliflower, asparagus and turnip), grains (such as rye, buckwheat, and quinoa), coffee, and tea.
Incorporating the Six Tastes in your Meal
Your doshas can get imbalanced if you allow one rasa to dominate your meal, exclude one totally, or consume them in the wrong combination. The traditional Indian Thali is regarded as one of the finest examples of a meal balanced in all tastes. Made up of rice, dal, vegetables, roti, salad, curd, small amounts of chutney or pickle, and a sweet dish to top it off, the Thali is a good choice for people of all doshas as it contains all the six tastes in the right combination. When you take your meal, try and follow the right order of eating to make the most of the benefits offered by each rasa. However, please make sure that the foods you eat are not incompatible in nature (such as madhura milk and Katupickle).

According to Ayurveda, it is advisable to should eat foods with madhura rasa in the beginning of the meal, as these foods are heavy and dense in nature and take more time to get digested. When we start eating, our digestive fire is powerful and the body will be able to digest these foods more easily. So, start off with grains (rice/chapati), legumes (dal) and breads. You can also have kheer, halwa or mithai in the beginning of your meal.
Then, move on to the foods that have the sour and salty tastes. You can have curd or vegetable in the middle of your meal. The pungent, bitter and astringent foods such as salad, pickle or chutney can be consumed next. At the end of your meal, it is advisable to take a very small piece of sweet (preferably jaggery) in order to satiate your senses.
If you remember to include the above-mentioned tastes in your regular meals, you will find it easier to keep your doshas in balance and diseases at bay.
31
people found this helpful
Shared 1 year ago • Featured Tip

Bachelor of Ayurveda, Medicine & Surgery (BAMS)
Klinefelter's syndrome is a medical condition in which a boy is born with an extra copy of the 'X' chromosome. Klinefelter's syndrome has an adverse effect on testicular growth and results in the formation of smaller than normal testicles. This affects the production of the sex hormone testosterone. It can also cause lower retention of muscle mass, facial or body hair and enlarged breast tissues. It is difficult for people who are diagnosed with Klinefelter's syndrome to father children because they produce little to no sperm and often has to resort to take help from assisted reproductive procedures to procreate.
Symptoms:
Generally Klinefelter's syndrome is not diagnosed before adulthood because of the fact that there are few noticeable symptoms which might indicate Klinefelter's syndrome during infancy, childhood or adolescence period.
The few characteristics which might indicate the condition are listed below:
1. Development of weak muscles.
2. Taking above average time to develop basic motor skills.
3. Delaying in speaking.
4. The testicles haven't descended into the scrotum.
Boys and teenagers develop the following characteristics:
1. They tend to have longer leg and broader hips than their peers.
2. Onset of puberty is delayed or in some cases absent or incomplete.
3. After puberty, less muscular bodies and less facial and body hair compared with other teens
4. Smaller than average size of penis.
Causes:

2. In some severe cases, there is the occurrence of more than one extra 'X' chromosome in each cell.
3. This is not inherited or a genetic condition. This occurs due to a random error during the formation of the egg , the sperm or post
conception
.
Diagnoses and Treatment:
1. Chromosome analysis and hormone testing are the two main ways to diagnose this condition.
2. Abnormal hormone levels present in blood and urine, might indicate Klinefelter's syndrome.
Early diagnosis and medication minimizes the effects of Klinefelter's syndrome. These include:
1. Testosterone replacement therapy. In treatment, testosterone is injected at regular intervals from the onset of puberty to ensure normal growth.
2. Patients also need educational support as well as speech therapy to overcome any barriers the patient is experiencing.
3. Removal of excess breast tissue and fertility treatment.
4. With the help of intracytoplasmic sperm injection, it is possible for patients with low sperm production to father children. If you wish to discuss about any specific problem, you can consult a Sexologist.
6946
people found this helpful
Shared 2 years ago • Featured Tip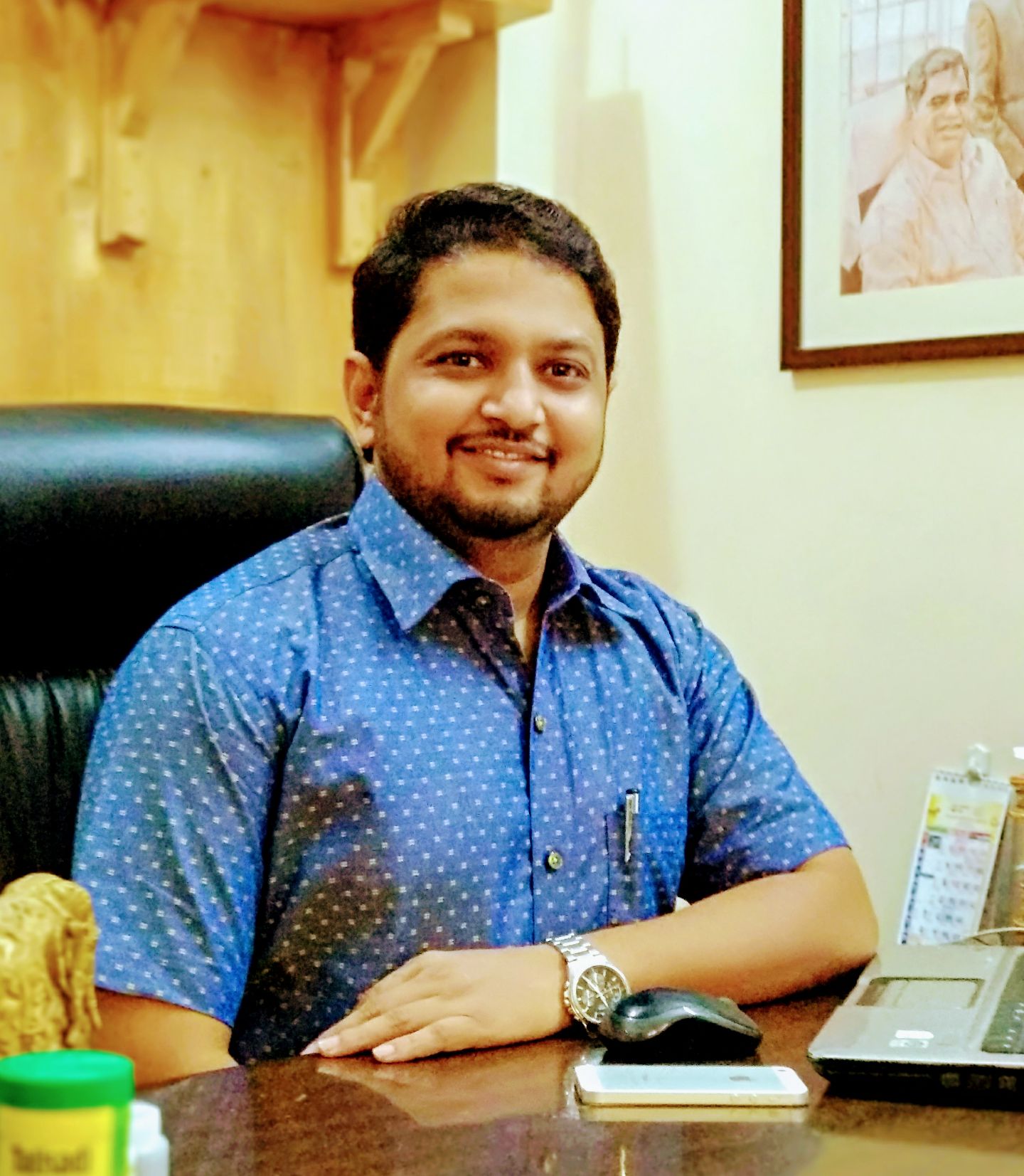 Vaginitis also known as vaginal infection or vulvovaginitis, it is a situation in which the vagina gets sore and irritated. It is a common occurrence in females. Though it is not a very serious disorder yet it can be a cause of severe discomfort and irritation. Common side effects that are prevalent in the case of vaginitis include either abnormal discharge or vulvovaginal irritation or both. The discharge may also tend to have an unpleasant odor. In ayurveda, vaginitis is often seen as an amalgamation of yoni dahan and yoni kandu, the two different disorders that affects vagina.
The most common causes of vaginitis include:
Infections
Deficiency of estrogen
Skin irritants like perfumed soaps and vaginal sprays
Allergies
Sexual activity, etc.
Diabetes, usage of steroids or tight clothing is also among some of the causes of vaginitis. Ayurveda aims to treat vaginitis naturally, by using precise combinations of certain herbs in addition to a paste for local application.
The following are some ayurvedic home remedies that can be used to treat vaginitis:
To relieve the burning sensation: Add water to triphala herb powder; mix the ingredients. Wash your vagina with this solution to lessen the burning sensation.
To eliminate toxins from the body: Make a beverage of dried cartilaginous tube herb in boiling water and consume it. The herb is known to aid the body in eliminating harmful toxins.
To cure inflammation: Garlic and turmeric are known to cure inflammation. You can use this treatment to cure infection. Turmeric can also be consumed to fight away internal infections.
To cure infection: Margosa also known as neem is an effective natural remedy for curing inflammation. It destroys microorganisms effectively. You can use neem powder to cure the infected area.
To combat the growth of harmful bacterium: Citrus juices are known to aid the canal to regain its acidity and prevent the multiplication of unhealthy bacteria
To avoid infection: Yogurt is one amongst the foremost common home remedies for duct infection. If you apply yogurt on the inflamed areas and additionally eat a bowl of yoghurt on a regular basis your infections will disappear.
To reduce swelling and redness: Soak a clean cloth in cool water and place it on the inflamed space. The cool sensation will compress the blood vessels and reduce the burning sensation, redness, swelling and irritation.
4244
people found this helpful
Shared 2 years ago • Featured Tip

B.Sc.(Hons), P.G.Dietetics
Can soup be a complete dinner by itself?
Soups are normally the first thing you order at a restaurant, followed by at least two other meal courses. The universally accepted appetizer takes a backseat when contemplating dinner. But can it be considered a complete dinner meal in itself?
To rightly be considered as dinner, a soup must not only be filling, but must also be correct on the calorie chart. Hearty soups like Russian Borsch, Vietnamese pho, and Italian Minestrone are considered as main courses. They have an apt mix of vegetables, protein and carbohydrates in a single bowl. Thick soups that carry not only the broth, but also toppings that make them sumptuous, can be had as your dinner.
These kind of all-in-one soups, that carry a number of condiments on their side, and ingredients in them, are also a great way of utilizing leftovers. For fussy eaters, a lot of ingredients can be blended well and masked in the form of soup. It is a perfect comfort food, which can be easily cooked, and is loved by almost everyone. It also carries benefits for people who want to lose weight.
Home-made soups are much healthier than the ready-to-drink packet ones as the packet ones have starch and few other ingredients which are not healthy. Another important thing is the time of having these soups. It should be preferred that soups should be taken as early as possible in the evenings, latest by 7:00pm, if at home and 8:00pm if having dinner out as it has salt content which can lead to water retention in the body if consumed too late. The soup can be coupled with freshly cut salad without any creams or fat content.
The calories in a soup can range from 20 to 100 approximately, depending upon the density and the additives. However, the usual by-the-sides like breadsticks, potatoes, rice crackers, naan bread, tofu croutons, creme fraiche, or even a spoonful of pesto etc. increase the calorie content and hence should be avoided.
So the next time you stress about what to cook for dinner, just pick up some vegetables off the shelf, or meat, and blend your way through an easy,nutritious and yummy dinner choice.
If you would like to consult with me privately, please click on 'Consult'.
4997
people found this helpful
Asked for Male, 29 years old from Delhi

You give her contraceptive pills like unwanted 21,starting from 5th day of the menstrual cycle, for 21 days. Again start from the 5th day.
7
people found this helpful
Asked for female, 50 years old from Bangalore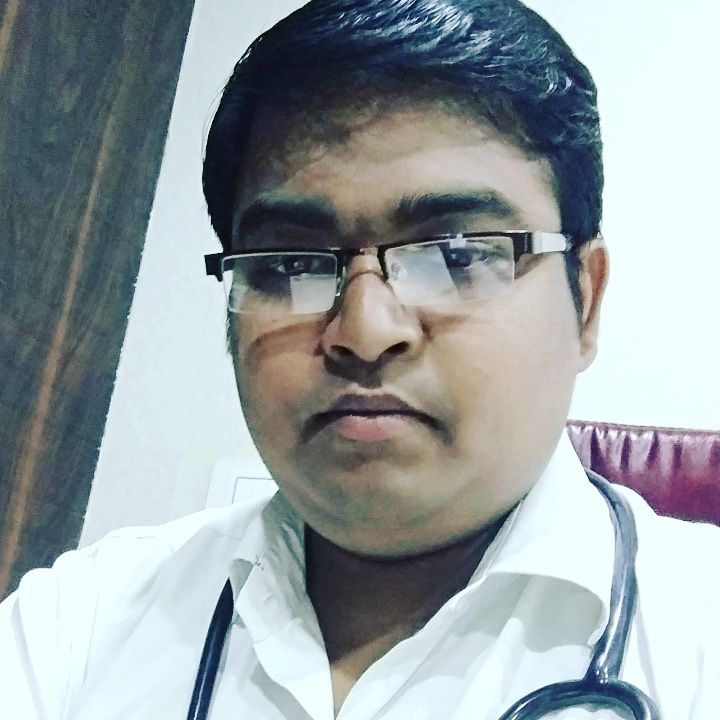 Babe Ke Ayurvedic Medical College & Hospital, Moga
It is normal infection. Use candid B cream and xylocine jelly for some time regular and neeri syp 10 ml with cold water for 5 day.
2
people found this helpful
Asked for male, 28 years old from Ernakulam

MD - Social & Preventive Medicine / Community Medicine
Epidemiologist, Hyderabad
You can continue to have sex with your wife while she is pregnant except during last few weeks. You can adopt any position convenient to both of you.
Asked for Male, 32 years old from Mumbai

MS - Obstetrics and Gynaecology, Bachelor of Ayurveda, Medicine and Surgery (BAMS)
Any cyst more than 5 cm has to be removed surgically. But if she is not showing any symptoms like irregular or heavy menses or pain in abdomen then you can try 2 to 3 months with medicines. Ayurvedic medicines and Panchakarma with modification in diet and lifestyle will help her. Repeat ultrasound on 5 or 6 th day after 3 months and decide accordingly. You have not mentioned details regarding marital status and whether she is anxious for child or completed her family. Treatment protocol may vary according to it.
1
person found this helpful
View All Feed
Near By Doctors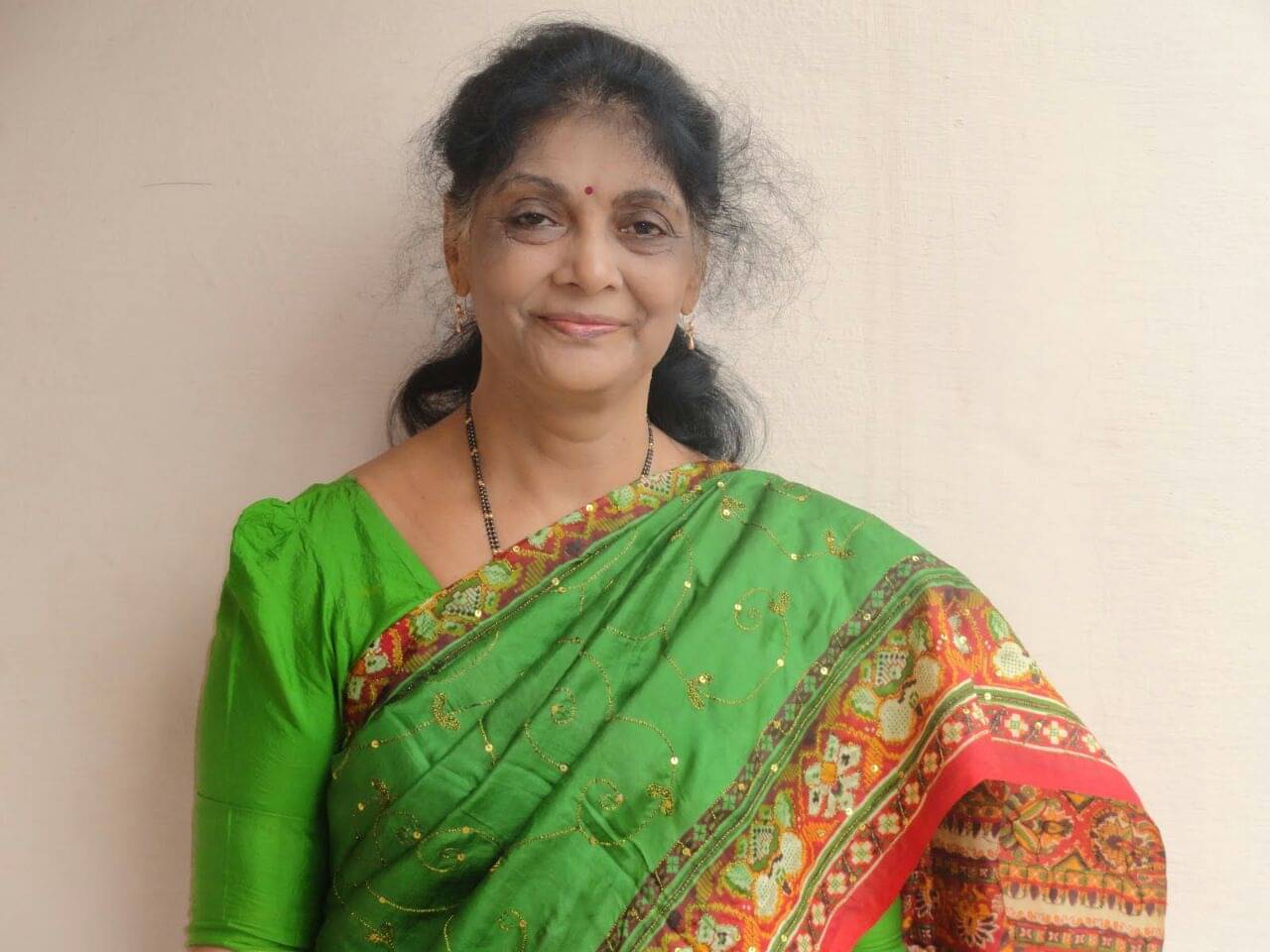 MD, DGO, MBBS
Gynaecologist
Thulasi Krishna Nursing Home,
Book Appointment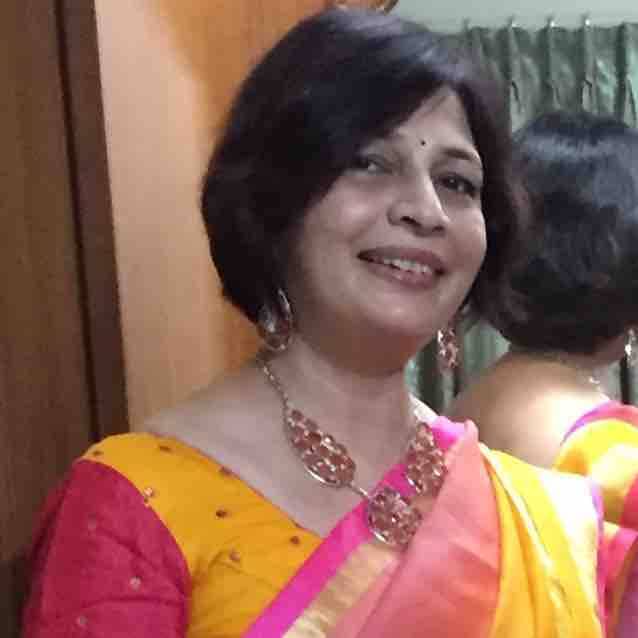 Book Appointment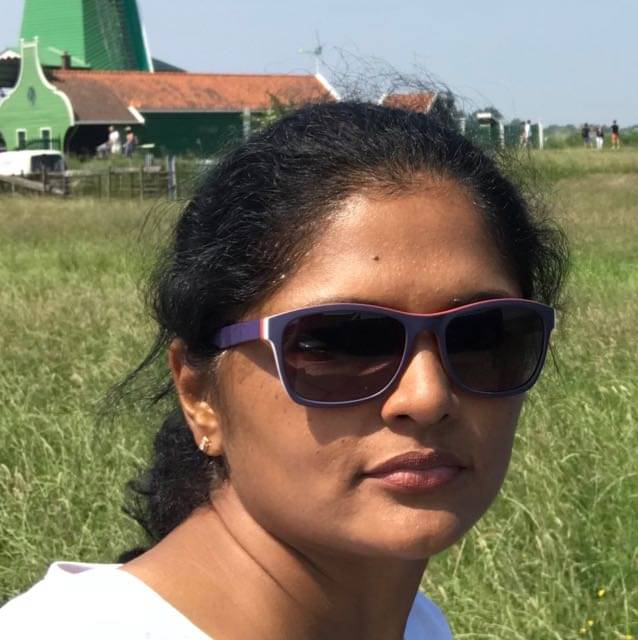 MBBS, DNB (Obstetrics & Gynecology), (MRCOG)
Gynaecologist
Penn Nalam, Ambattur Rotary Hospital Campus,
Book Appointment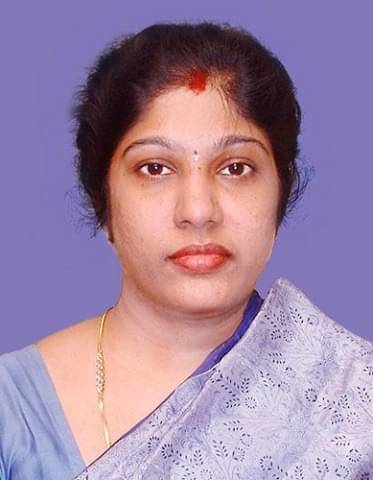 MBBS, Diploma in Obstetrics & Gynaecology, DNB (Obstetrics and Gynecology), MNAMS (Membership of the National Academy) (General Surgery)
Gynaecologist
Institute of Reproductive Medicine - MadrasMedical Mission Hospital,
Book Appointment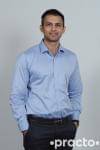 MBBS Bachelor of Medicine and Bachelor of Surgery, MD - Obstetrics & Gynaecology, Diploma In Laparoscopy
Gynaecologist
Book Appointment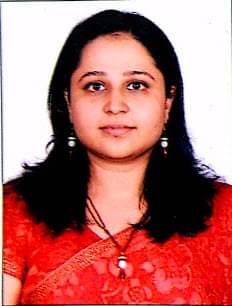 MBBS, DGO, DNB, CIMP, Fellowship In Minimal Access Surgery, Diploma In Minimal Access Surgery, Fellowship In ART
Gynaecologist
Apollo Medical Center Karapakkam (Apollo Cradle),
Book Appointment