Personal Statement
I'm a caring, skilled professional, dedicated to simplifying what is often a very complicated and confusing area of health care.
...more
I'm a caring, skilled professional, dedicated to simplifying what is often a very complicated and confusing area of health care.
More about Dr. Chandralekha
Dr. Chandralekha is a well renowned and popular Gynecologist based in Ambikapuram, Chennai. He is currently based at Iswarya Women Care and Fertility Centre in Ambikapuram, Chennai. He has specialized in Reproductive Endocrinology, Gynecological Endoscopy, Obstetrics, Infertility and Gynecology. Dr. Chandralekha has completed her MBBS from University of Madras in the ear 1986. He has also completed his MS in Obstetrics and Gynecology from Coimbatore Medical College in the year 1988. She is a member of Indian Society for Assisted Reproduction (ISAR), Tamil Nadu and Pondicherry Chapter of India Society or Assisted Reproduction (TAPISAR) and American society for Reproductive Medicine. Dr. Chandralekha has also specialized in Medical Termination of Pregnancy (Mtp), Adenomyosis Treatment, Allopathy Treatment, Breast Examination and Caesarean Sections. She has trained in infertility from Singapore at the National University Hospital. Most patients who had interacted with Dr. Chandralekha had high praise for him. Dr. Blah aims to treat his patients with care and commitment. In addition to medicines, he also provides his patients with advices and tips on living a healthy lifestyle. Although relatively new to his profession, Dr. Chandralekha is slowly carving a reputation for himself.
Info
Education
MS - Obstetrics and Gynaecology - Coimbatore Medical College - 1988
MBBS - University Of Madras - 1986
Professional Memberships
Indian Society for Assisted Reproduction (ISAR)
Tamil Nadu and Pondicherry Chapter of India Society for Assisted Reproduction (TAPISAR)
American Society for Reproductive Medicine
Location
Book Clinic Appointment with Dr. Chandralekha

No. 13, 1st Main Road, Kasturbai Nagar, Opposite Sangeetha Hotel, Adyar, Chennai, Tamil Nadu 600020

,

Chennai
Get Directions



Consult Online
Text Consult
Send multiple messages/attachments. Get first response within 6 hours.
7 days validity
•
₹200 online
Consult Now
Phone Consult
Schedule for your preferred date/time
5 minutes call duration
•
₹10000 online
Consult Now
Services
Submit Feedback
Submit a review for Dr. Chandralekha
Your feedback matters!
Write a Review
Patient Review Highlights
"Caring"
1 review
"Very helpful"
6 reviews
Reviews
Divit
May 17, 2017
I owe Dr. Chandralekha a big thanks for bringing my happiness to therworld. I had many problems during my pregnancy still, the entire experience of undergoing delivery was very relaxing with her. One of my cousins referred to Chandralekha. Dr.Chandralekha has treated my completely. It was an amazing experience as everyone in the Iswarya Womens Hospital in Chennai is so nice. Chandralekha has so much knowledge that for everything my family takes herreference.
Kashvi
Jun 20, 2017
She is so pleasant to talk to and always ready to answer your doubts. I searched therdrChandralekha online and saw herreviews. Even though there was a long queue, still the staff was very pleasant. During the treatment, my Chandralekha supported me a lot. The entire Iswarya Women's Hospital and Fertility Centre is very nicely designed. Thanks to herI am totally satisfied with the results. Chandralekha with great ease handled my case of delay periods.
Ekaja
Jan 12, 2017
Due to my heavyperiods i was feeling very depressed and had no hope. I consulted Dr Chandralekha, she ensures that she gives enough time to each patient. Both Chandralekha and staff were very helpful. She handled my case with great ease. I am almost my normal self post the treatment . I thank he for provising me the suitable treatment and help me get rid of the issue.
Pankit
Jun 23, 2017
Dr. Chandralekha is really like god send person. she did my caesarean section. the overall atmosphere in the Iswarya Women's Hospital and Fertility Centre is very soothing. dr. Chandralekha has so much knowledge that for everything my family takes her reference. I'am almost on the path to recovery, Thanks to my doctor Chandralekha's perfect advice.
Hasumati
Feb 23, 2017
I was very depressed when I got to know that I cannot have a baby. One of my friend suggested to consult Dr Chandralekha who is a famous Gynaecologist in Chennai. She asked me number of questions in order to diagnose my problem. She suggested one surgery after which everything will be fine. I am glad that I visited her for my treatment.
Bhawna
Sep 15, 2016
I found the answers provided by the Dr. Chandralekha to be very helpful. Thank u so much
Verified
Jan 24, 2018
very good
Feed
6 Changes in your body you can expect during the second trimester of pregnancy
The second trimester (starting from the 4th and lasting through the 6th month) of pregnancy is considered to be the easiest for a woman. During this time, your energy is at its peak and instances of fatigue and morning sickness are less severe. Your baby, on the other hand, continues to develop inside your womb.
In addition to these, you can expect big changes within your body during the second trimester, which include:
1. Backaches: The additional weight that you gain during these past few months begins to bear down on your back, making it achy and tired. For relief from pressure, there are certain things that you can do such as using a chair that offers strong support to your back; sleeping on the side with a pillow placed in between your legs and wearing shoes that come with solid arch support.
2. Bleeding gums: Hormonal changes occurring during this period bring about a greater flow of blood to the gums, making them extremely sensitive and prone to bleeding. The gums don't remain tender for long and return to their normal form after delivery. But during these three months, make sure to use toothbrushes with softer bristles and being gentle when flossing.
3. Congestion and bleeding of the nose: In addition to making your gums tenderer, hormonal changes also bring about the swelling of mucous membranes that line your nose. These changes can lead you to have a stuffy nose as well as may even cause your nose to bleed very easily. To clear any nasal congestion that may occur during this period, you should use natural methods or saline drops obtained from a chemist.
4. Hair growth: Pregnancy also sees your hair growing rapidly due to the action of the hormones on the hair follicles. Additionally, you also experience hair growth in places where hair is sparse. To remove unwanted hair, you should stick to tweezing or shaving, waxing and the use of depilatories aren't recommended by medical experts as they aren't considered safe for the baby.
5. White vaginal discharge: White vaginal discharge during this time is very common. The discharge ensures that harmful yeast or bacteria don't breed in your private areas. But if the discharge takes on a foul smell and a green or yellow colour, you should immediately consult a gynaecologist as you may be down with a vaginal infection.
6. Leg cramps: A very common occurrence during the second trimester, leg cramps usually last through the last leg of pregnancy, which is the third trimester as well. The reasons behind their occurrence may be hormonal, weight-related or deficiency of magnesium and calcium. If you wish to discuss about any specific problem, you can consult a gynaecologist.
2483
people found this helpful
The cyclical change in the uterus and ovaries of the female reproductive system is called the menstrual cycle. It includes changes in the physiology of the uterus along with the change in hormones as well. This cyclical change is what allows a woman to get pregnant. This cycle allows the formation of ovocytes and helps to prepare the uterus for implantation.
The commencement of period is called the menarche. It normally starts from the age of twelve to fifteen years. The time between the first day of the period and the first day of the next one is usually twenty one to forty five days in young adults and twenty one to thirty five in older women. The entire cycle is mainly governed by hormones like oestrogen, progesterone, Luteinizing Hormone etc.
Hormonal changes play a big role in the menstrual cycle. It consists of three phases
Menstrual stage (1-7 days)
Proliferative stage
Secretory stage
In the menstrual stage, the thick endometrial lining of the uterus will start to shed and will come out of the vagina in the form of blood and mucous. This may last from four to seven days. The levels of both progesterone and estrogen remain low in this phase.
In the second stage, i.e, the proliferative stage, the amount of oestrogen gradually rises and the menstrual flow reduces and eventually stops. The Follicle stimulating Hormone (FSH) is produced in the brain that stimulates your ovaries to produce mature eggs. The eggs are present in a follicular bag, which allows the secretion of oestrogen. Hence the amount of oestrogen is the least on the first day and increases gradually. At the same time, the uterine lining starts to thicken. This is the phase in which the egg is produced and in the presence of sperm, gets fertilised.
You may notice a thin slippery discharge around these days that makes it easier for the sperm to travel and survive in the uterus. You are most fertile in this stage, around on the 14th day of the cycle when ovulation occurs. The egg survives for around 24 hrs, whereas sperm can survive for about 2-3 days.
In the secretory phase, if the egg is not fertilised, the levels of oestrogen and progesterone fall. The thick lining that has been produced starts to shed and that commences the menstruation. If the egg is fertilised, then it may implant itself to the uterine wall and produce the pregnancy hormone called human Chorionic Gonadotropin (hCG). In case you have a concern or query you can always consult an expert & get answers to your questions!
2763
people found this helpful
Infertility in a woman refers to the inability to conceive after having regular unprotected sex. Cases of unexplained infertility have been on the rise recently. Though obstructed fallopian tubes and ovulation disorders are some of the common causes of infertility, reasons pertaining to dietary changes can also be responsible. Food allergies and dietary changes affect infertility to a great extent; and if you're struggling with conception or infertility, reviewing your diet can help.

Gluten is a basic food constituent that is likely to cause infertility. Gluten is a protein found in grains like wheat, rye, and barley. Among the general population, women suffering from unexplained infertility have a higher incidence of gluten intolerance. Gluten intolerance is also related to miscarriages, and if left undiagnosed can lead to malabsorption of micronutrients like iron and zinc. Following and maintaining a gluten-free diet may relieve a sufferer from the symptoms. Try and include gluten free cereals like rice, corn and gluten free oats to manage the situation.

Inflammation -
Another connection of food allergies and infertility would be inflammation. Inflammation occurs when the food allergens reach the stomach. This inflammation, if heightened, can cause damage to the fallopian tubes and the ovary. The body responds to the food allergens by treating it like a foreign substance that needs to be eradicated, and when your immune system is subjected to chronic inflammation, it can lead to infertility.
Additionally, apart from food allergies, even the consumption of certain foods and
beverages can be a reason behind infertility
, with those being rich in caffeine being a major cause. Increased consumption of caffeine can augment the risk of infertility and delayed conception. However, avoiding caffeine and eliminating problematic foods along with a careful scrutiny of your diet can increase your chances of getting
pregnant
. If you wish to discuss about any specific problem, you can consult a
gynaecologist
.
2592
people found this helpful
Bacterial vaginosis is an infection that occurs in the vagina due to an imbalance in growth of the vaginal bacteria; It is the overgrowth in the naturally occurring bacteria in the vagina causes the imbalance. This disorder is very common among women, especially among pregnant women. This problem is usually not very serious and tends to subside within 4-5 days. However, in certain cases, they are capable of causing serious complications.
Symptoms of bacterial vaginosis include:
Vaginal discharge that is white or grey in colour
Constant itching in your vagina
The vaginal discharge usually has a foul smelling odour
Burning sensation during urination
Causes
Vaginal bacteria can be either good or bad. Any disruption in the delicate balance of the vaginal bacteria can lead to bacterial vaginosis. There is no exact known cause of this disorder, but it is believed that having multiple sex partners can aggravate this risks. Other factors include:
Douching: If you clean your vagina with water and other cleansing agents on a regular basis, it might cause a bacterial imbalance, thus leading to this infection.
Multiple partners: Having multiple sex partners puts you at a higher risk of contracting bacterial vaginosis. This disorder may also lead to various complications such as:

STIs: This infection may make you highly susceptible to various infections such as Chlamydia, HIV and gonorrhoea.
Disorders of the pelvic region: Bacterial vaginosis may lead to inflammation in the pelvic region, which in turn may lead to infertility.
Preterm birth: It increases the chances of premature birth

Smoking: Smoking frequently increases the risk of a bacterial vaginosis infection.
Unprotected sex: Having sex without proper protection increases the risk levels of bacterial vaginosis.
There are certain preventive measures that you can adopt to prevent this condition:
Use soaps which contain no or very little chemicals to clean the region around your genitals
Use latex condoms during sexual intercourse to prevent STIs.
Do not clean your vagina (the practice referred to as douching) on a regular basis. If you wish to discuss about any specific problem, you can consult a gynaecologist.
2440
people found this helpful
Herpes is caused due to the presence of the herpes simplex virus in your body. Herpes can appear on multiple areas of your body, but more commonly manifests in the genitals as well as the mouth. The two types of herpes are HSV-1 (oral herpes) and HSV-2 (responsible primarily for the outbreak of genital herpes).
Causes of Herpes Simplex:
Herpes is contagious in nature and can be passed to you by having sexual intercourse with anyone who has been infected. HSV 2 is the primary form of the virus, which is transmitted in this manner.
Herpes could be transmitted to an infant from their mother if she was infected while pregnant.
It can also get passed through direct contact like using the same plates or spoons or even the sharing of lip balm. Even kissing can spread the virus if the infected person has cold sores.
Symptoms of Herpes Simplex:
The presence of blistering sores within the mouth or in the genital area is a telltale sign that you may have contracted genital herpes.
If you are having painful urination then you should check with your doctor for the herpes virus.
Continuous itching in certain areas such as the genitals.
Not wanting to eat, having a fever could also be symptoms of herpes simplex virus in your body.
Herpes can spread to your eyes and is known as herpes keratitis. It can cause pain in your eyes.
Diagnosis of Herpes Simplex:
The common way to diagnose herpes is with an actual physical exam. Doctors will generally look out for sores on your body and may also check for some similar symptoms which might indicate herpes simplex.
HSV testing (alternately called herpes culture) is done to check the presence of a virus on the genitals. A fluid sample from the genitals is sent to laboratory for tests and will require a visit to the health center.
There are blood tests to look for antibodies for both forms of HSV to diagnose the infections. However, this test is done only when there is and absence of sores or visible symptoms. If you wish to discuss about any specific problem, you can consult a doctor and ask a free question.
2507
people found this helpful
Gestational diabetes is a form of diabetes where the blood sugar levels of the body increase during pregnancy. When you are expecting, your body is more repellent to insulin so that a larger amount of glucose is manufactured for the baby's nourishment. However, this excess blood glucose can build up within the body which causes gestational diabetes. This can lead to health problems for both the mother and the baby. At the end of the gestational period i.e. once the baby is delivered, blood sugar reduces to normal.
When are you at a risk for gestational diabetes?
Gestational diabetes can also be hereditary. If a family member or a relative has diabetes, you are more likely to develop gestational diabetes.

If you are overweight, you are more susceptible to developing gestational diabetes.
What causes gestational diabetes?
During pregnancy, the placenta connects your baby to the blood supply. This produces other hormones which reduce the levels of insulin. This increases the level of blood sugar in your blood. As your baby develops, your body manufactures more of such hormones which block your insulin levels leading to gestational diabetes. This usually occurs from the 20th week of your pregnancy.
Complications:
Increase in Birth Weight – Extra glucose crosses through the placenta which instigates the baby's pancreas to manufacture more insulin. This can make your baby very large. Sometimes, it becomes difficult for the baby to pass through the birth canal during childbirth as a result.

Premature Birth and Respiratory Diseases – High blood sugar may increase the risk of an early labor. It may make the baby due before the 37th week of pregnancy. This also makes the baby more susceptible to respiratory disorders.

High Blood Pressure – Gestational diabetes also raises your risks for high blood pressure. This can be fatal for you as well as your baby's health.
Treatment:
Follow a healthy eating schedule. Limit the amount of carbohydrates and ensure you have a healthy and balanced meal.

Do light exercises regularly during pregnancy. This helps you to control your blood sugar level. Physical activities which require low levels of energy utilization such as swimming and walking will control your blood sugar level without exerting you too much.

Taking insulin shots and medicine for diabetes will also control your blood sugar levels if you have a pre-existing condition.
2524
people found this helpful
Near By Doctors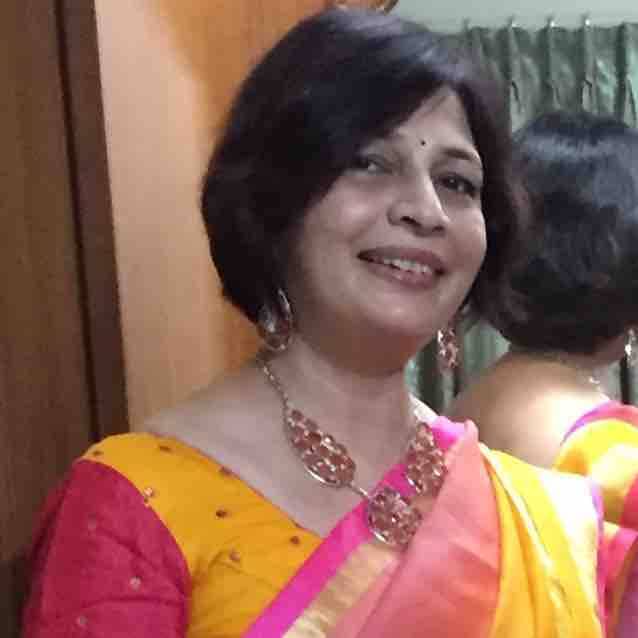 Book Appointment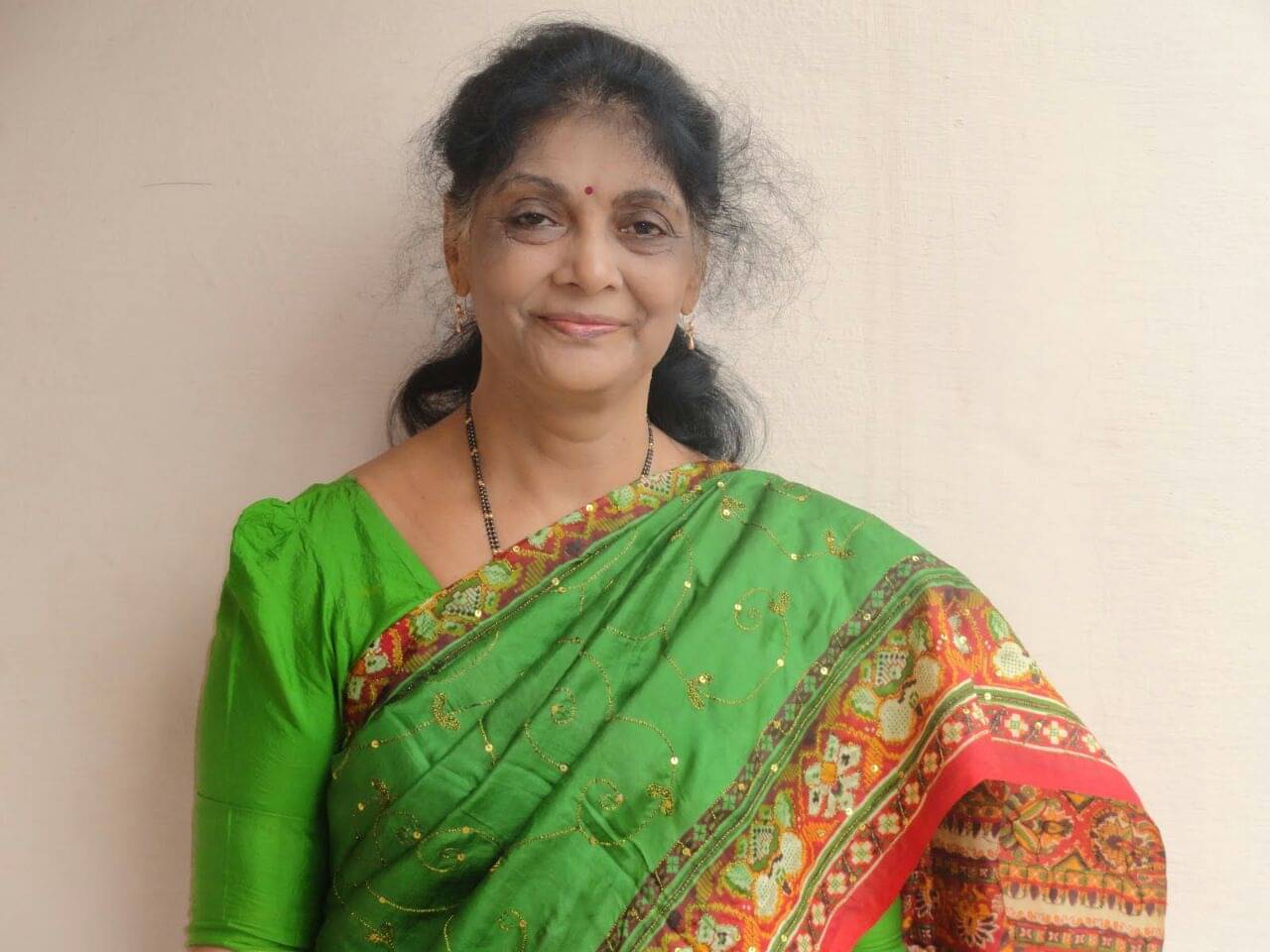 MD, DGO, MBBS
Gynaecologist
Thulasi Krishna Nursing Home,
Book Appointment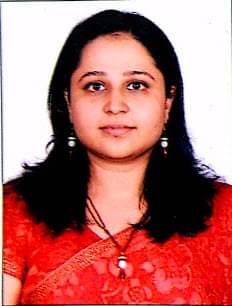 MBBS, DGO, DNB, CIMP, Fellowship In Minimal Access Surgery, Diploma In Minimal Access Surgery, Fellowship In ART
Gynaecologist
Apollo Women's Hospital Cradle,
Book Appointment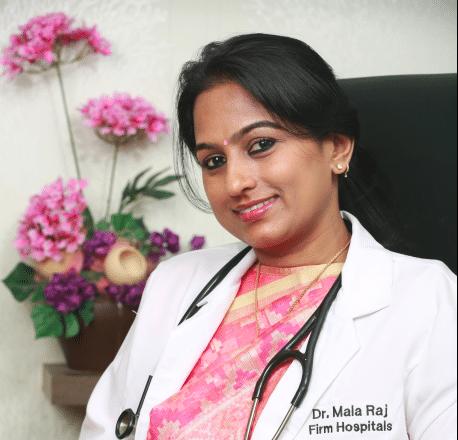 MBBS, Diploma in Obstetrics & Gynaecology, Diploma in Advanced Gynaec Laparoscopic Surgery, Diploma in Endoscopic Surgery
Gynaecologist
Book Appointment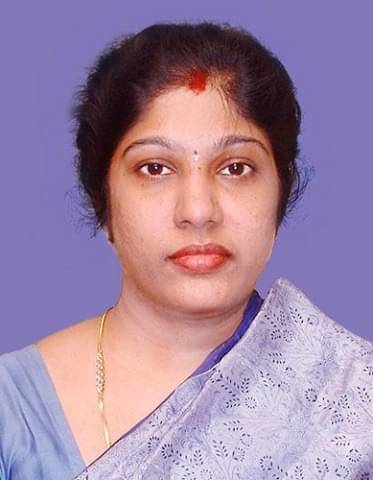 MBBS, Diploma in Obstetrics & Gynaecology, DNB (Obstetrics and Gynecology), MNAMS (Membership of the National Academy) (General Surgery)
Gynaecologist
Institute of Reproductive Medicine - MadrasMedical Mission Hospital,
Book Appointment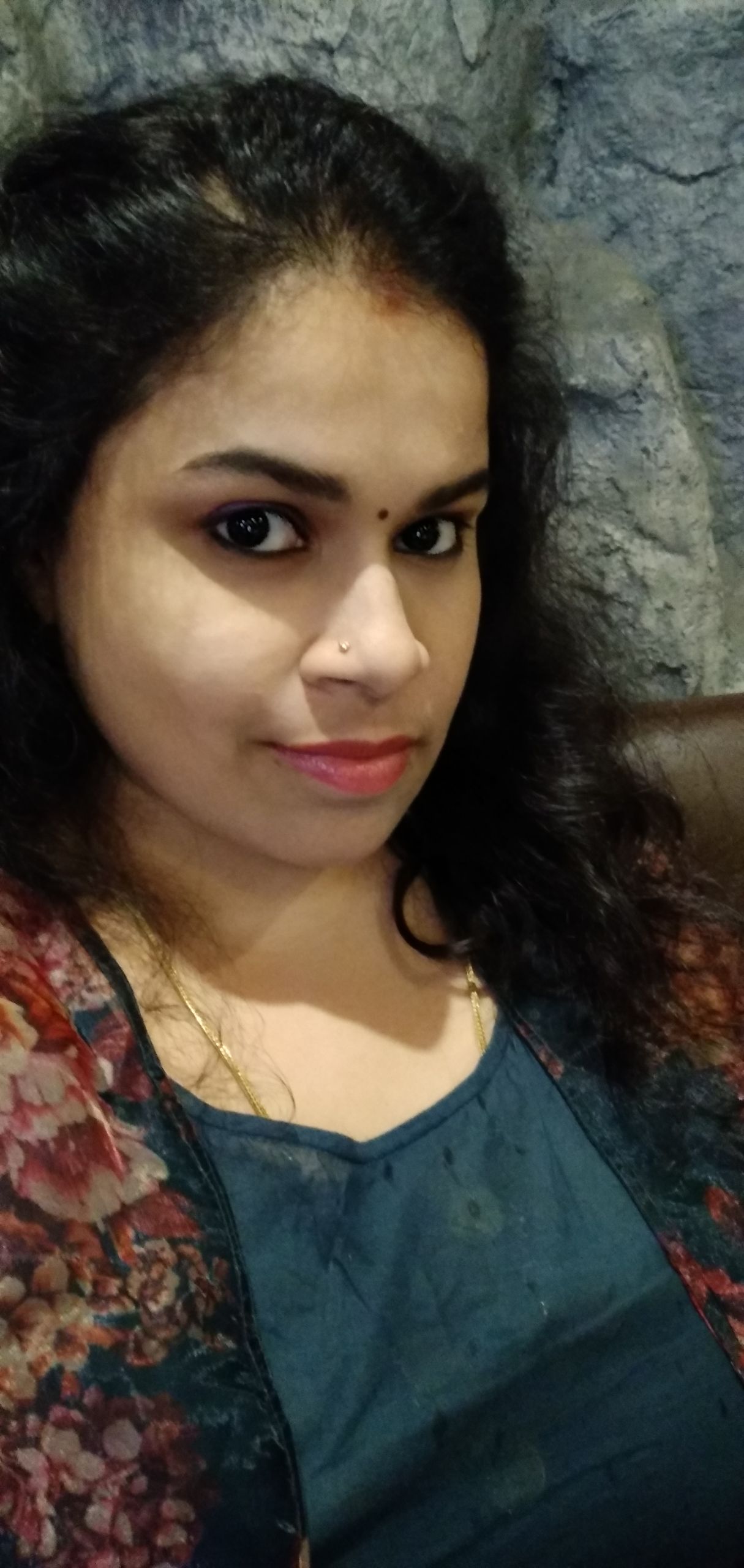 MBBS, MS - Obstetrics and Gynaecology
Gynaecologist
Book Appointment