Personal Statement
My experience is coupled with genuine concern for my patients. All of my staff is dedicated to your comfort and prompt attention as well.
...more
My experience is coupled with genuine concern for my patients. All of my staff is dedicated to your comfort and prompt attention as well.
More about Dr. Arunkumar. N
Dr. Arunkumar. N is a trusted Radiologist in Moulivakkam, Chennai. You can meet Dr. Arunkumar. N personally at AK Scans & Diagnostics in Moulivakkam, Chennai. You can book an instant appointment online with Dr. Arunkumar. N on Lybrate.com.

Lybrate.com has an excellent community of Radiologists in India. You will find Radiologists with more than 44 years of experience on Lybrate.com. You can find Radiologists online in Chennai and from across India. View the profile of medical specialists and their reviews from other patients to make an informed decision.
Info
Location
Book Clinic Appointment with Dr. Arunkumar. N
Rajagopalapuram Main Road, Moulivakkam, Chennai

,

Chennai
Get Directions
Services
Submit Feedback
Submit a review for Dr. Arunkumar. N
Your feedback matters!
Write a Review
Feed
Nothing posted by this doctor yet. Here are some posts by similar doctors.
Shared 1 year ago • Featured Tip

MBBS, MD - Oncology, DNB - Super Speciality, Immuno Oncology
We have more than 200 bones in our body and each of them is susceptible to bone cancer. However, long bones in the arms and legs are most susceptible to this condition. Bone cancer can be primary or secondary. Primary bone cancer involves uncontrolled and abnormal cell division within the bones while secondary bone cancer refers to cancer that originated somewhere else in the body and later spread to the bones. While children and adults are equally at risk for primary bone cancer, adults and elderly people are more susceptible to secondary bone cancer. If diagnosed early enough, bone cancer can be treated and even cured with surgery, chemotherapy or radiation.
Hence it is essential to recognize the signs and symptoms of bone cancer. Here's what you should look out for.
Pain in Bones: Pain is one the primary symptoms of bone cancer. As the tumour grows larger, this pain can become more intense. In its early stages, the pain may be experienced as a dull ache inside the bone or the affected part of the body. It may also increase or decrease according to your activity level or may be experienced only at night. However, not all bone pains signify 'cancer' as this is also a symptom associated with osteoporosis.
Swelling: In some cases, the abnormal growth of bone cells can result in the formation of a lump of mass that may be felt through the skin. In other cases, the affected area may also show signs of swelling.
Breaking of the Bone: Cancer can weaken the bones and make them more brittle. This may make the bones more susceptible to fractures. A bone breaking in an area that has been painful or sore for a long period of time may be a sign of cancer. This is known as a pathologic fracture.
Reduced Flexibility: If the tumour is located near a joint, it may affect the range of movements possible and make simple actions uncomfortable. For example, a tumour around the knee may make walking and climbing stairs a painful exercise.
Other symptoms to look out for are sudden and drastic weight loss, tiredness, excessive sweating at night, fever and difficulty breathing in case cancer has spread to other organs. Since many of these symptoms are common to other medical disorders, you should consult a doctor immediately if you notice any of them. A physical examination and a couple of tests along with a biopsy will be required to confirm a diagnosis of bone cancer.
3348
people found this helpful
Shared 1 year ago • Featured Tip

You know that feeling after a long day when your feet are so sore or swollen that you can't bear the thought of standing on them for any longer? once you take off your shoes and sit down, or even soak them in a warm bath, it's still an unpleasant experience. Luckily, I've collected 10 natural remedies for such an occasion and I want to share them with you.

Important: regular swelling vs potential health risks
When experiencing swelling in the feet and legs, apply pressure to the area with a finger. If the dimple created by the finger remains for more than a couple of seconds, it may indicate oedema, which can be the result of heart, liver, or kidney problems. When this occurs, see a doctor at the first possible opportunity.
If you experience swelling in one leg but not the other, you should also see a doctor as this may be an indication of deep venous thrombosis (a blood clot blocking the blood vessels).
If the swelling is accompanied by shortness of breath, fever, bluish skin, and chest pains, get immediate medical attention.

10 natural remedies:
1. Soak your feet in epsom salts
Pour 250g of epsom salt into a hot bath, and take a nice long soak. You can also add essential oils to the mix for enhanced relaxation. Your feet will thank you, your body will thank you, and you'll emerge from that bath a happier person.
2. Massage the area
Massaging the painful area increases blood flow and moves the fluids that accumulate and cause the swelling. If you want to indulge, get someone to massage your feet for you, preferably with hot essential oils.
3. Stop smoking
If you smoke tobacco (cigarettes, cigars, etc.), you should know that one of the many negative effects of nicotine is constriction of blood vessels, which can lead to sore feet.
4. Stay hydrated
When the caffeine and sodium we consume accumulate in the body, they can cause swelling and pain in the limbs. The best way to dilute them and flush them out is by drinking water. If you want to maximize the efficiency of hydration, squeeze a lemon or lime into the glass of water for a boost of vitamins and antioxidants.
5. Eat healthy, avoid excess salt
While we need salt for our body to function well, when we overdo it, it can have adverse effects. Reduce the amount of salt you consume every day, and consider cutting down on caffeine as well.
6. Elevate the legs
If you're suffering from chronically sore legs/feet, try keep your legs elevated for 30 minutes, three times a day. You will notice a difference within a couple of days. Also, when you're in bed, use a couple of pillows to prop up your feet. Elevating the legs helps to drain the excess fluids that causes the swelling and pain.
7. Avoid sitting for prolonged periods
Whether you're flying, taking the bus, or just sitting in an office all day, keeping your legs stationary can lead to pain and swelling. If you know you're going to sit for a long period of time, make sure to stand up, stretch, and walk around every 20 minutes or so.
8. Use compression socks when traveling
If you're going to fly overseas, another excellent solution is to use compression socks. These socks apply pressure to your feet, preventing fluid from building up – the main cause of swelling and pain in the feet.
9. Exercise
Exercise will help boost your cardiovascular system, which in turn will reduce the possibility of swelling in the limbs. Exercise increases blood-flow in the body and reduces weight.
10. Take magnesium supplements
Magnesium is essential for our body's function. That said, many people suffer from a magnesium deficiency. By adding magnesium to your system, you will improve your overall health, reduce hangover symptoms and suffer less pain in your extremities
3
people found this helpful
Shared 10 months ago • Featured Tip

FACS, MBBS, MS - General Surgery
The very term 'breast cancer' can send shivers down a woman's spine. The associated pain, agony, sufferings are enough to deter a person. The effectiveness of the treatment depends on the stage in which the condition is detected. Unfortunately, many women neglect and overlook the early signs, thereby delaying the treatment.
Self-awareness is vital for prevention, early detection and treatment of breast cancer. Treatment and prevention can only work when a person is alert and agile. If you notice any unusual symptoms, waste no time and consult an experienced physician at the earliest. However, prevention is always better than a cure. A few healthy habits, if practiced diligently, can go a long way to prevent and reduce the incidences of breast cancer.
A healthy body weight: Overweight and obese women are at a greater risk of suffering from breast cancer. The key to this problem is as simple as shedding off the extra kilos. Research suggests that incidences of breast cancer are slightly lower in women who maintain body weight within healthy limits. Enrich your diet with fruits and vegetables. Drink water and other healthy fluids (coconut water, fresh fruit juice,) at regular intervals.
Breastfeed for a healthy breast: Breastfeeding is important for the health of both the baby and the mother. While babies get the necessary nourishment, women who are into breastfeeding are less likely to suffer from breast cancer. Thus, all healthy lactating mothers should breastfeed their babies.
Keep the vices at bay: Severe smoking and alcohol consumption can harm your body beyond imagination, with breast cancer being one the many harmful side effects. Drinking within limits (1 drink or even less per day) is still acceptable, but anything in excess is sure to spell doom.
Some of the imaging and diagnostic tests can be harmful to your body: Repeated exposure to the radiations from CT-scan can put a woman at an increased risk of developing breast cancer. Limiting the exposure to such radiations may help to check the incidences of breast cancer.
Physically active and agile: Lack of physical exercise and an unhealthy lifestyle can wreak havoc with health complications as serious as breast cancer. It is important to keep your body physically active. Light to moderate exercise (for 30 minutes), jogging, cycling, swimming and other physical activities can work wonders for your body. Avoid stress and anxiety. Proper rest and a sound sleep are equally important.
Various research and studies suggest that women who are into hormone therapy are more susceptible to breast cancer. Such patients are often advised to avoid and replace hormone therapy with alternative treatments. However under extreme conditions (where the alternative treatments fail to produce the desired result), limiting the duration as well as the dosage of the hormone therapy may be helpful. If you wish to discuss about any specific problem, you can consult an Oncologist.
1820
people found this helpful
Shared 1 year ago • Featured Tip

MBBS, M.Sc - Dietitics / Nutrition
Dietitian/Nutritionist, Delhi
स्तन वसा, संयोजी ऊतक, और लोब में विभाजित ग्रंथि ऊतक से बना होता है। स्तन कैंसर तब शुरू होता है जब स्तन में कोशिकाएं नियंत्रण से बाहर निकलने लगती हैं। नलिकाएं का एक नेटवर्क लोब से निपल तक फैलता है। एक स्तन आमतौर पर दूसरे से छोटा होता है। महीने में अलग-अलग समय पर आपके स्तन अलग-अलग महसूस कर सकते हैं स्तनों के लिए आपकी अवधि के ठीक पहले लंपट महसूस करना आम बात है। आपके स्तन महीने में अलग-अलग समय पर अलग-अलग महसूस हो सकते हैं। स्तनों का आपकी अवधि के ठीक पहले लंपट महसूस होना आम बात है।
स्तन कैंसर सामान्यतः कोशिकाओं जो स्तन के नलिकाएं होती हैं, में शुरू होता है। स्तन कैंसर तब शुरू होता है जब स्तन में कोशिकाएं नियंत्रण से बाहर बढ़ने लगती हैं। कोशिकाओं का यह उत्परिवर्तन एक ट्यूमर को जन्म देता है, जिसे एक गांठ के रूप में महसूस किया जा सकता है। अगर अनुपचारित छोड़ दिया जाता है, तो घातक कोशिका अंततः शरीर के अन्य भागों में फैल सकती हैं, एक प्रक्रिया जिसे मेटास्टैसिस कहा जाता है।
स्तन कैंसर के लक्षण
स्तन में एक गांठ आमतौर पर स्तन कैंसर से जुड़ा है, लेकिन अधिकतर समय, स्तन में गांठ कैंसर नहीं होता। किशोरावस्था में हार्मोनल परिवर्तन से लेकर क्षतिग्रस्त वसा ऊतक तक, महिलाओं में शुरुआती 20 से लेकर शुरुआती 50 की उम्र तक सभी स्तन गांठों में से 90 प्रतिशत से ज्यादा गैर-कर्कश (सौम्य) हैं।
स्तम्भों में लंप्स स्तन संक्रमण, फाइब्रोकाइसटिक स्तन रोग (ढेलेदार स्तन), फाइब्रोएडीनोमा (गैर-कन्सेसर ट्यूमर), वसा-परिगलन (क्षतिग्रस्त ऊतक) जैसे कई अन्य कारणों के कारण हो सकते हैं।
यद्यपि अधिकांश स्तन गांठ कम गंभीर स्थितियों के कारण होते हैं, नए, पीड़ारहित गांठें फिर भी स्तन कैंसर का सबसे आम लक्षण हैं। एक महिला अपने स्तन में बदलाव देख सकती है, और मामूली असामान्य दर्द जो दूर जाता प्रतीत नहीं होता। इन परिवर्तनों के लिए देखें:
1. स्तन या निपल का अलग महसूस होना:
- निपल कोमलता, या स्तन या अंडरआर्म क्षेत्र में या उसके पास एक गांठ या मोटा होना।
- त्वचा की बनावट में परिवर्तन या स्तन की त्वचा में छिद्रों का इज़ाफ़ा
- स्तन में एक गांठ
2. दिखने में बदलाव:
- स्तन के माप या आकार में कोई भी अस्पष्टीकृत परिवर्तन
- स्तन पर कहीं भी गढ़ा
- स्तन की अस्पष्ट सूजन (खासकर अगर यह केवल एक तरफ है)
- स्तन का अस्पष्ट संकुचन (खासकर अगर यह केवल एक तरफ है)
- निप्पल जो थोड़ा सा आवक हो जाता है, या उलटा हो गया है
3. निपल निर्वहन:
किसी भी प्रकार के निप्पल निर्वहन, विशेष रूप से साफ़ निर्वहन या खूनी निर्वहन स्तन कैंसर का संकेत हो सकता है। एक दूधिया निर्वहन जब महिला स्तनपान नहीं कर रही है, हालांकि स्तन कैंसर से जुड़ा नहीं है, लेकिन एक डॉक्टर द्वारा जांच कराया जाना चाहिए।
इन लक्षणों में से एक या अधिक होने का मतलब यह नहीं है कि आपको स्तन कैंसर है। यदि आप इन संकेत और लक्षणों में से किसी का अनुभव करते हैं, तो एक पूर्ण मूल्यांकन के लिए अपने चिकित्सक को देखें।
4112
people found this helpful

Occupational Therapy (OT)
Occupational Therapist, Jaipur
It's treatable and relieved from disability or pain with life style changes through Occupational therapy with work site and home modifications.
1
person found this helpful
Asked for male, 29 years old from Chennai

Start with physiotherapy treatment. Learn spinal exercise. Don't sit on floor. Don't lift heavy things. Share your x ray report for further discussion.
1
person found this helpful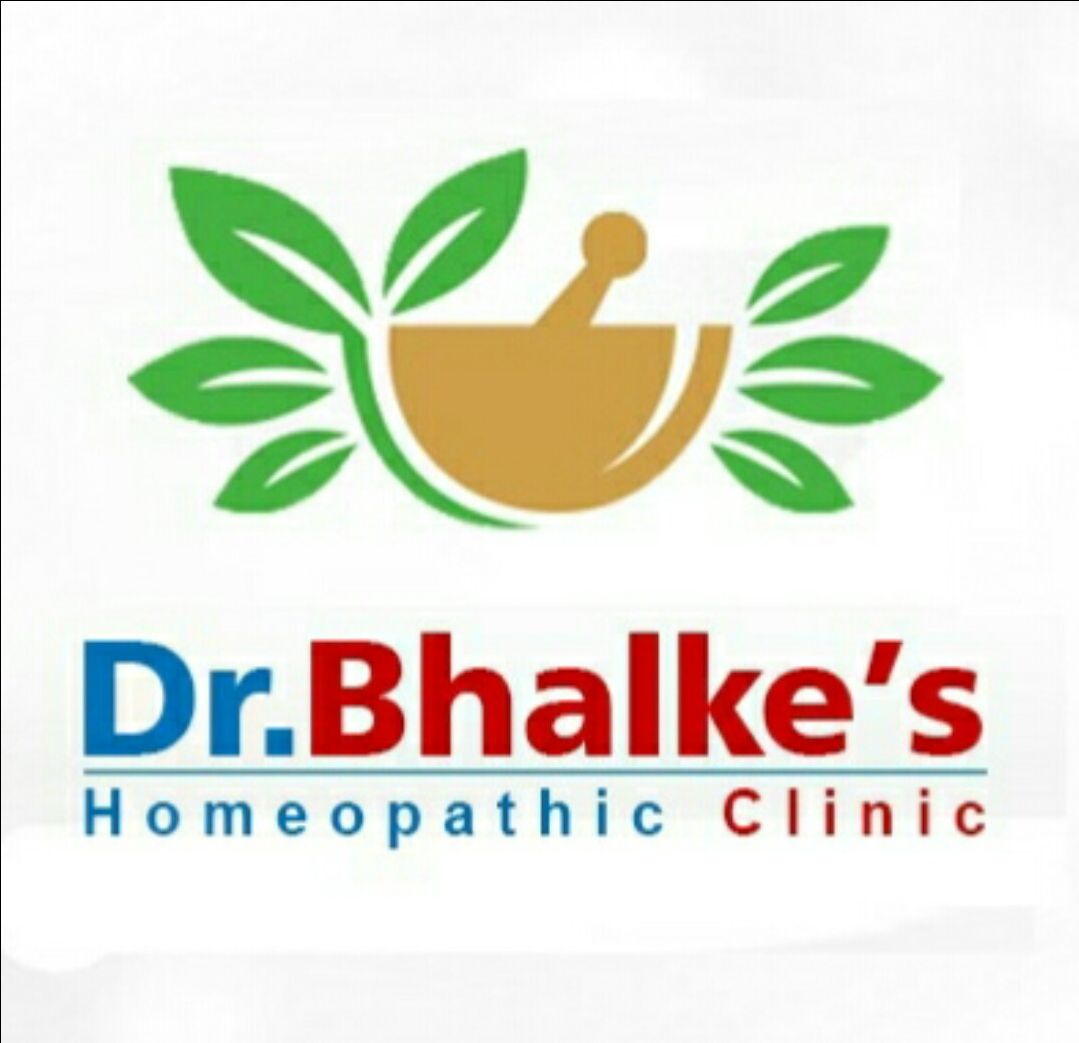 Take homeopathic medicine for best results 1) Ruta 30.4 pills at morning 2) Hypricum 30.4 pills at night for 1 months.
View All Feed