Personal Statement
I'm dedicated to providing optimal health care in a relaxed environment where I treat every patients as if they were my own family.
...more
I'm dedicated to providing optimal health care in a relaxed environment where I treat every patients as if they were my own family.
More about Dr. Anand Govind
Dr. Anand Govind is one of the best Radiologists in Padi, Chennai. You can visit him at Rajan Nursing Home in Padi, Chennai. You can book an instant appointment online with Dr. Anand Govind on Lybrate.com.

Lybrate.com has an excellent community of Radiologists in India. You will find Radiologists with more than 33 years of experience on Lybrate.com. You can find Radiologists online in Chennai and from across India. View the profile of medical specialists and their reviews from other patients to make an informed decision.
Info
Location
Book Clinic Appointment with Dr. Anand Govind
No 43,Sathya Nagar,Padi,Landmark:Near To Sajred Heart School, Chennai

,

Chennai
Get Directions
Services
Submit Feedback
Submit a review for Dr. Anand Govind
Your feedback matters!
Write a Review
Feed
Nothing posted by this doctor yet. Here are some posts by similar doctors.
Asked for male, 22 years old from Kottayam

Fellowship of the Royal College of Surgeons (FRCS), Membership of the Royal College of Surgeons (MRCS)
lifting weights is not advisable once you have had problems in your spine. there are other discs in the spine that can always create the same problem you had initially.
Shared 5 months ago • Featured Tip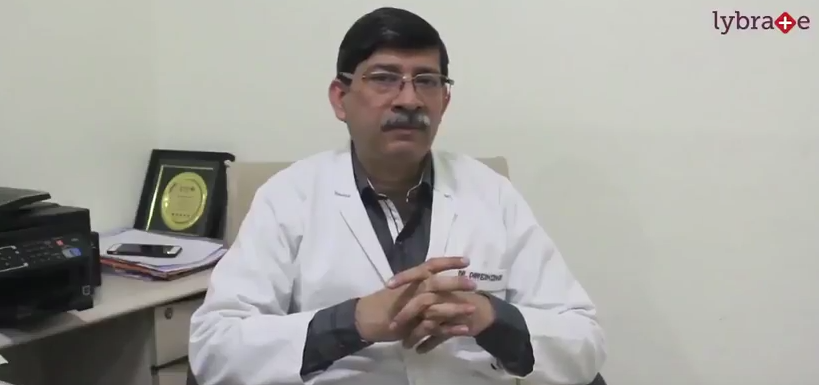 Good morning, I am Dr Dinesh Singh I am director predation oncology at Max hospital, Vaishali and today I will be talking about the most common cancer of women in India, it is breast cancer and there is no age bar. We have seen patients as young as 17 to 18 years and as old as 80 to 90 years. So every woman is at risk of getting the breast cancer, now which are the ladies which are more prone to get breast cancer when those ladies who do not have the breastfed their child, those who are very obese or those who have history of a breast cancer in their first relative like in the father, mausi, sister they are at higher risk, but then any population is at risk of developing cancer. What we need to understand is that we should be aware about our body and we should do a self breast examination every month, so that we know the change which happens in our breast over a period of time and once you notice that there is a lump in the breast, usually, pain is not initial symptom of Cancer any cancer in the body and whenever you notice that there is a lump in the breast then it has to be further investigated. The age is less than 40 years we go for an ultrasound of the breast which is more than 40 years we go for mammography of the breast. And then further investigation like a biopsy of the lump and if it is found cancerous, then we do for the test to see whether it is spread to another part of the body or not. Well, that tells us about the stage the breast cancer is and then depending upon the stage the treatment is decided. That let us say that we diagnose breast cancer at a very early stage that means it is less than 3 to 4 cm and at that time we do not need to remove the entire breast of the person to cure the person, we can remove only a portion the cancerous portion plus a little bit of arching around the tumor and in the axilla we have to do surgery to get out the nodes. For that now it is a sentinel node biopsy is done what happens in that is that we identify the draining lymph nodes we take them no we study them then and there when the patient is still under anaesthesia and if they are not cancerous then we do not take out the further lymph nodes of the axilla, if they are cancerous then we take them out. After that then the further treatments depends upon the final histopathology report of the tumor, if the tumor is very small If in case very sensitive to hormones these patients don't need any chemotherapy, radiotherapy becomes a part of the every breast conservation surgery and if that tumor is larger or it is not sensitive to hormones then we have to give chemotherapy. In chemotherapy now very latest medicines are available there are called targeted therapy and the cure rates have become very high. All the cancers especially breast cancer the side effects are very minimal, we have all the medicines which can take care of the vomiting, the infection and other side effects which are happening along with the chemotherapy. And regarding radiotherapy, the latest technology is targeted radiation or image-guided radiation along with other things we are able to do a very pinpoint radiation to the area where it should go. So that it saves the underline normal structures from getting exposed to radiations the cure rates become very high and the side effects are very low. So I will say that all the girls and all the ladies they should do a self-examination try to be familiar with their normal body oncology, diagnose cancer early to treat it properly and be the cure of cancer. Thank you.
3068
people found this helpful
Shared 3 months ago • Featured Tip

Bachelor of Ayurveda, Medicine and Surgery (BAMS)
Ayurveda, Lakhimpur Kheri
हमारे शरीर में होने वाला दर्द कई तरह का होता है. मांसपेशियों में होने वाला दर्द भी इसी तरह का दर्द है. ज्यादा मेहनत करने से मांसपेशियों में दर्द होना आम बात है. शरीर में मांसपेशियों की एक जटिल प्रणाली होती है. मांसपेशियों में दर्द एक छोटी सी झुंझलाहट से शुरू होता है लेकिन कई बार यह आपके स्वास्थ्य के लिए गंभीर भी हो जाता है. इससे पीड़ित लोगों को अपने शरीर को पर्याप्त पानी से हाइड्रेटेड रखना होगा. अगर आपके शरीर में पर्याप्त पानी नहीं रहेगा तो आपकी मांसपेशियां अकड़ जाएंगी, और साथ ही आसानी से उन्हें चोट भी लग सकती है. आइए मांसपेशियों में होने वाले दर्द को दूर करने के उपायों को जानें.
1. सरसों का तेल
सरसों का तेल को एक प्राकृतिक औषधि माना जाता है. जिसके उपयोग से त्वचा की सतह पर रक्त प्रवाह को बढ़ाने में मदद मिलती है. इसके उपयोग से आपकी मांसपेशियों की अकड़न कम होगी और दर्द से भी जल्द राहत मिलेगी.
2. लाल मिर्च
लाल मिर्च में सूजनरोधी और पीड़ा को दूर करने के गुण मौजूद होते हैं. जिसकी मदद से मांसपेशियों में दर्द, अकड़न और सूजन कम होती है. इसके साथ ही आप लाल मिर्च को सलाद, सूप और अन्य आहार में ऊपर अलग से डालकर भी खा सकते हैं.
3. खट्टी चेरी का करें प्रयोग
खट्टी चेरी आपको व्यायाम के बाद होने वाले मांसपेशियों के दर्द से राहत दिलाती है. अध्ययन के अनुसार खट्टी चेरी में कई एंटीऑक्सिडेंट और सूजनरोधी गुण होता हैं जो सूजन और मांसपेशियों में होने वाले दर्द को कम करने में मदद करते हैं. मांसपेशियों की सूजन और पीड़ा को कम करने के लिए आप बिन चीनी के खट्टी चेरी के जूस का भी इस्तेमाल कर सकते हैं.
4. बर्फ का करे इस्तेमाल
जहां जहां आपको मांसपेशियों में दर्द है वहां अगर आप बर्फ के पैक को लगाते हैं तो इससे आपको दर्द और सूजन को कम करने में मदद मिलेगी. बर्फ रक्त वाहिकाओं को कसने में मदद करेगा जिससे कि आपके रक्त का प्रवाह प्रभावित क्षेत्रों में कम होगा.
5. गर्म पानी
दर्द के शुरू होने के 24 घंटे बाद एक गर्म पानी से अपने प्रभावित क्षेत्रों पर सिकाई करें. इससे आपके मांसपेशियों में दर्द नहीं होगा और जल्द राहत भी मिलेगी. इसका उपयोग करने से रक्त के प्रवाह में वृद्धि होगी और उपचार प्रक्रिया को भी एक गति मिलेगी. दर्द शुरू होने के 24 घंटों के भीतर इस प्रक्रिया का इस्तेमाल न करें.
6. केला पहुंचाये फायदा
केला मांसपेशियों के दर्द को कम करने के लिए एक बहुत अच्छा घरेलु उपाय है. यह फल पोटेशियम का एक समृद्ध स्रोत है. पोटेशियम की कमी से मांसपेशियों में कमजोरी, थकान और ऐंठन शुरू होने लगती है.
7. हल्दी है फायदेमंद
हल्दी एक दर्द निवारक और सूजनरोधी गुण के रूप में कार्य करती है. हल्दी का इस्तेमाल कैसे करें – एक कप दूध में एक चम्मच हल्दी को मिला लें. अब इस मिश्रण को हल्की आंच पर गर्म करें. अब इस मिश्रण को गर्म होने के बाद पी जाएँ.
8. रोज़मरी
ताज़ा और सूखे रोजमेरी की पत्तियों में सूजनरोधी गुण होते हैं जो मांसपेशियों की सूजन और दर्द से जल्द रहत दिलाने में मदद करते हैं.
9. अदरक
अदरक एक प्राकृतिक सूजनरोधी गुण के रूप में कार्य करता है और रक्त परिसंचरण और रक्त प्रवाह को बेहतर बनाता है. अदरक के सेवन से मांसपेशियों का दर्द दूर होता है. एक अध्ययन के अनुसार अगर आप कच्ची अदरक का सेवन करते हैं या उसे जलाकर खाते हैं तो आपकी मांसपेशियों और चोट का इलाज बहुत अच्छे से होगा.
10. सेब का सिरका
सेब का सिरका आपके मांसपेशियों के दर्द को दूर करने के लिए एक और महान उपाय है. इसमें सूजनरोधी और क्षारीय गुण भी होते हैं जो दर्द और सूजन को कम करने में मदद करते हैं.
1
person found this helpful
Shared 3 years ago • Featured Tip

Herniated disks or bone spurts in the vertebrae of the neck may become the reason behind severe neck pan. They sometimes take too much space and compress the nerves branching out from the spinal cord.
Shared 10 months ago • Featured Tip

MBBS, MD - Obstetrics & Gynaecology
Breast cancer is usually genetic in nature and it may affect women whose mother or grandmother may have suffered from the disease. This disease may start from the inner portion of the milk duct, in which case it is called ductal carcinoma. In case the cancer initiated through the lobules, it is called lobular carcinoma. In order to find the existence of the disease on a timely basis, it is imperative to get regular screening done. This can also prevent the disease and its spread. Read on to find out more about symptoms and breast cancer screening methods.

Symptoms
There are many symptoms of breast cancer, which can point at the existence of the same. Therefore, it is imperative to be vigilant and take note of such changes and symptoms so that the disease may be tackled on time. Persistent and unexplained pain in and around the breasts is one of the major symptoms that one should not ignore. Also, dimpling and the formation of new lumps under the armpits are other changes that should be reported to the doctor for more advanced screening. Further, irritation and redness in the area which does not go away after the onset of periods and remains for many weeks, should be checked. Bleeding, swelling and pulling of the nipple area can also point at the existence of breast cancer.

How screeing can be done?
Physical examination
The doctor will, first of all, carry out a physical examination. This is due to the fact that breast cancer is not a mere existence of the lump. The various changes in the breasts as discussed above, especially dimpling of the breasts and pulling of the nipples, can point at the beginning of the disease, which must be tackled so as to prevent the full-fledged onset of the same. During this kind of clinical breast exam, the doctor will also show the patient how to conduct the test on her own every few weeks.

Mammogram
This is essentially an X-Ray of the breasts and is usually carried out for women who have been facing consistent symptoms or even for those who are going through menopause. This kind of a test should not be done too frequently as it can expose the patient to the risk of breast cancer, in case she does not already have the problem. This test is usually carried out with the help of a mammogram machine that will give a reading once the breasts are placed on the metal plates.

Breast MRI
Magnetic resonance imaging (MRI) test seeks to create pictures of the area of the body in question with the help of radio waves. This is usually conducted for those patients who already run a high risk of breast cancer due to a family history of the same. If you wish to discuss about any specific problem, you can consult an IVF Specialist.
1871
people found this helpful

DNB (Radiodiagnosis), DMRD, MBBS
Hi, thanks for writing in to us. Your mri scan shows disc problem at c 5 - c 6 level. This requires rest, physical therapy and pain relief as first line of treatment. Maxgalin er is a good medicine and will treat nerve related pain. The condition you have might be due to trauma or degeneration. It is unlikely to heal completely. You can try a rehabilitation and treatment with nerve pain reliever like maxgalin er. Please do not stress your neck for a long duration and avoid sudden neck movement. Go slow on your job. Non surgical pain relief options are best. They might be steroid shots or rf ablation. Regards,
Shared 7 months ago • Featured Tip

Breast cancer is a form of cancer which develops from the breast tissue. Breast cancer is indicated by signs such as a lump in the breast, changes in breast shape, fluid flowing from the nipple, dimpling of skin, or the development of red scaly patches. Breast cancer is a fatal form of cancer in women and immediate diagnosis is required on observing the symptoms.
Diagnosis of breast cancer
Other than the regular breast screening, the diagnosis of breast cancer involves the following steps and methods:
Seeing your general practitioner (GP): It is very important to visit your GP soon after noticing the symptoms of breast cancer. Your GP will examine you properly and in case your symptoms need more assessment, he/she will refer you to a breast cancer clinic.
Mammogram and breast ultrasound: You will be required to have a mammogram, as recommended by a specialist breast unit. This is an X-ray of the breasts. An ultrasound scan may also be required. Breast ultrasound should be undertaken only if you are less than 35 years of age. This is because, young women have denser breasts and a mammogram is not as effective as ultrasound in the diagnosis of breast cancer. In ultrasound, high frequency sound waves are used for obtaining an image of your breasts. It is observed to notice any abnormality or lumps. A breast ultrasound is also important for determining whether a lump is solid or contains liquid.
Biopsy: In this diagnosis process, a sample of the tissue cells is taken from the breasts and tested under a microscope to find out if it is cancerous. A scan and needle test for the lymph nodes present in your armpit is also done to check whether they have also been affected. A biopsy is undertaken in several ways, depending upon the condition and severity. A needle aspiration biopsy is used for testing a sample of your breast cells without the removal of the tissues. This is the most common form of biopsy and it is also used for draining a small fluid-filled lump or benign cyst. During the process, you will be given a local anesthetic. Usually, a needle biopsy is carried out guided by an X-ray, ultrasound and an MRI scan as well. This helps in distinguishing it from non-invasive changes such as ductal carcinoma in situ.
Another form of biopsy used for the diagnosis of breast cancer is called vacuum assisted biopsy or mammotome biopsy. In this process, a needle gets attached to a suction tube, which helps in obtaining the sample and for clearing the bleeding.
In case you have a concern or query you can always consult an expert & get answers to your questions!
3323
people found this helpful
Shared 1 year ago • Featured Tip

Diploma in Diet n Nutrition, BHMS
Did you know barley water is good for kidney stones?
Barley (jau), a member of grass family, is a cereal that has been cultivated for over 13, 000 years. Packed with carbohydrates (78%), fat (1%), protein (10%) and water (10%), barley is a rich source of essential nutrients, dietary fiber, vitamins such as niacin, manganese, phosphorus and vitamin B6.
With several health benefits to its name, barley water is termed as the elixir to good health. It has been found to be beneficial in reducing chances of heart disease, soothing bowels, reducing blood cholesterol levels, improving blood sugar regulation in the body and acts as nutritive broth for fever, cold and cough. Additionally, studies support that barley water has also been found to play an integral role in maintaining renal health.
What is a renal stone?
A renal stone is a solid stony piece consisting of crystal forming substances in the urinary tract. They are usually formed when the urine is abundant in substances such as calcium, oxalate and uric acid and lack substances that inhibit their accumulation. While small kidney stones can pass through the urinary system without any symptoms, a stone larger than 5 mm can result in blockages in the urinary tract causing severe pain in the back and lower abdomen.
What causes renal stones?
- A family history for stones, lack of adequate water in the body, high BMI, excessive intake of diets rich in protein, sodium and sugar have been found to be some of the common causes for stone formation.
Try protein foods & supplements
- Medical conditions such as hyperthyroidism, inflammatory bowel syndrome and renal tubular acidosis have also been found to alter the digestion of calcium.
How does barley water aid the dissolution of renal stones?
Studies show that regular use of barley water can dissolve and eliminate existing kidney stones and prevent the occurrence of stones and other kidney problems. Use of diuretics either natural or synthetic can help speed up the expulsion of the stone.
Diuretic in nature, barley water helps to flush toxins from the kidneys by creating bladder pressure and increasing the frequency of urination.
- It helps maintain the PH levels in the body, making it alkaline, preventing various urinary tract issues, including kidney stones.
- The vitamin B6 and magnesium in barley helps break down the masses of toxic calcium oxalate (primary cause for stones) in the kidney.
Dietary fiber in barley reduces the amount of calcium that is excreted by the body through urine, restoring renal health and cleansing the kidneys.
Ways to prepare barley water:
- Boil 1 litre of water with a tablespoon of barley pearls and boil on a low flame for about 30 minutes or until the water has reduced to half.
- Strain and cool this mix and drink it through the day.
- Add lemon juice or honey to make the mix tasty
Regular use of barley water ensures that the renal system is hydrated, healthy and free of depositions such as renal stones. So, go ahead and add this elixir to your diet to ensure a healthy renal system and a healthier you. Eat healthy, stay healthy!
5
people found this helpful

Investigations advised - hb, tlc, dlc, esr, sugar f & pp, uric acid, vit d3 urine r/e x ray of the affected part. Anyway you may try- sleep on a hard bed with soft bedding on it. Spring beds, folding beds or thick mattress are harmful use no pillow under the head. Do hot fomentation. Paracetamol 250mg od & sos x 5days. Caldikind plus 1tab od x10. Do neck back knee & general exercises. It may have to be further investigated. Make sure you are not allergic to any of the medicines you are going to take. If no relief in 4_5 days, then inform again.
7
people found this helpful
View All Feed