About
It is important to us that you feel comfortable while visiting our office. To achieve this goal, we have staffed our office with caring people who will answer your questions and help you ...
...more
It is important to us that you feel comfortable while visiting our office. To achieve this goal, we have staffed our office with caring people who will answer your questions and help you understand your treatments.
More about Noble Hospital
Noble Hospital is known for housing experienced Physiotherapists. Dr. Rupana, a well-reputed Physiotherapist, practices in Chennai. Visit this medical health centre for Physiotherapists recommended by 50 patients.
Timings
Location
#4, Audiappa Mudali Street, Purasawakkam. Landmark : Opposite To Lady M. CT. M. School
Purasaivakkam
Chennai,
Tamil Nadu
-
600084

Get Directions
Services
Submit Feedback
Submit a review for Noble Hospital
Your feedback matters!
Write a Review
Feed
Nothing posted by this doctor yet. Here are some posts by similar doctors.
Shared today • Featured Tip

MBBS, MS - Obstetrics & Gynaecology & Fellowship In Fertility ( IVf Specialist ), Dnb - Obstetrics & Gynaecology, MRCOG - Part 1, PGDMLS
Polycystic ovarian syndrome (pcos) is seen in approx 30-40% of infertile females. Most of these women are overweight or obese, the severity of the disease is directly proportionate to wt gain. Increased weight causes insulin resistance, rise in male hormone levels leading to pimples and excessive hair growth and irregular cycles. Ultimate treatment should be aimed at weight loss, lifestyle modification, diet and exercise. Medications like oral contraceptive pills, metformin help to reduce insulin resistance and male hormone levels to some extent. But the results will be temporary unless backed by weight loss. Pcos in lean females need to be treated with medicines and is more difficult to treat. These females should seek advice of fertility expert early after marriage, so that simple options like ovulation induction help them. They need to keep it in mind that they have higher chance of miscarriage than females without pcos. So, do not neglect if you are getting irregular periods, consult your gynaec or fertility expert.
2
people found this helpful
Shared today • Featured Tip

Hair Regrowth Tips
Many people want strong and healthy hair especially as they grow older. So, in this article we have covered the best hair regrowth tips which actually works for you.
1. Interestingly HAIR GROWS AROUND 0.5 INCHES (1.25CM) PER MONTH AND 6 INCHES (15CM) PER YEAR.
2. How fast it grows depends on factors like age, health, genetics and diet.
3. Eating a balanced diet with the right nutrients will enhance the hair growth. So, in this article you can know the complete hair regrowth tips.
SOME OF THE INTERESTING FACTS ABOUT "HAIR"
1. Hair is a protein filament that grows from follicles found in the dermis (inner layer of the skin).
2. It is primarily composed of protein called ALPHA- KERATIN.
3. Hair growth begins inside the hair follicle.
HAIR GROWTH
It follows a specific growth cycle with" 3 "distinct and concurrent phases.
1) Anagen phase- lasts 2-8 years
2) Catagen phase- where hair stops growing lasts 4-6 weeks.
3) Telogen phase- where hair falls out lasts 2-3 months; all these phases occur simultaneously.
Each has specific characteristics that determine the length of the hair.
FACTORS AFFECTING THE HAIR GROWTH
1. Age, health, diet, hormones, seasonal changes and climate.
2. Trauma, stress, anxiety also affect growth
REASON: It reduces the blood and oxygen supply to the scalp, which is essential to healthy hair.
*According to KIDS HEALTH, it's normal to lose between 50 – 100 hairs a day.
In order to grow hair faster, there should be minimal hair loss. Hence will discuss some features about hair loss like causes, diagnosis, treatment and prevention.
CAUSES FOR HAIR LOSS
1. The most common cause is hereditary male or female pattern baldness.
2. Hormonal changes associated with pregnancy, childbirth, discontinuing the use of birth control pills and menopause can cause temporary hair loss.
3. Medical conditions like thyroid disease, alopecia areate (an autoimmune disease that attacks hair follicles) and some scalp infections.
4. A diet lacking in protein, iron and other nutrients can lead to thinning hair.
To know more about the causes of hair loss, read the complete article.
TREATMENT OPTIONS
1. 1st cause of treatment for hair loss is medication.
2. Most common products contain an ingredient called minoxidil.
3. Oral medication like finasteride for male or female pattern baldness can be advised.
4. These may have few side effects, hence should be used under dermatologist advice.
PREVENTION OF HAIR LOSS
1. Avoid tight hair styles, which put too much pressure on hair.
2. Avoid blow dryers, hair straighteners, coloring products etc.
3. Make sure you have a balanced diet and getting adequate amount of iron and protein.
4. Hereditary hair loss may be more difficult to treat but certain procedures such as hair transplantation can help reduce the appearance of baldness.
5. Talk to your doctor to explore all your options to lessen the effects of hair loss.
3
people found this helpful
Shared today • Featured Tip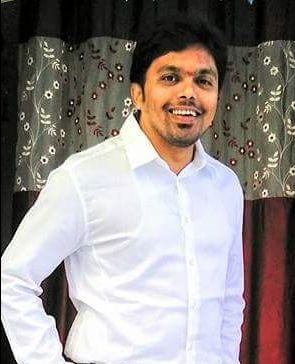 BHMS, Diploma in Dermatology
What is sleep Apnea?
Sleep apnea is a serious sleep disorder that occurs when a person's breathing is interrupted during sleep. People with untreated sleep apnea stop breathing repeatedly during their sleep, sometimes hundreds of times. This means the brain -- and the rest of the body -- may not get enough oxygen.
Types of Apnea Sleep:
There are two types of sleep apnea:
-Obstructive sleep apnea: The more common of the two forms of apnea, it is caused by a blockage of the airway, usually when the soft tissue in the back of the throat collapses during sleep.
-Central sleep apnea: Unlike OSA, the airway is not blocked, but the brain fails to signal the muscles to breathe, due to instability in the respiratory control center.
Major Causes for sleep apnea:
-Muscular changes: When people sleep, the muscles that keep the airway open relax, along with the tongue, causing the airway to narrow. Normally, this relaxation does not prevent the flow of air in and out of the lungs, but in sleep apnea, it can.
-Physical obstructions: Additional thickened tissue or excessive fat stores around the airway can restrict the airflow, and any air that squeezes past can cause the loud snoring typically associated with OSA.
-Brain function: In central sleep apnea (CSA), the neurological controls for breathing are faulty, causing the control and rhythm of breathing to malfunction. CSA is usually associated with an underlying medical condition, such as a stroke or heart failure, recent ascent to high altitude, or the use of pain relief medication.
When the airway becomes completely blocked, the snoring stops and there is no breathing for a 10-20 second time period or until the brain senses the apnea and signals the muscles to tighten, returning the airflow. This pause in breathing is known as apnea.
Although this process continues hundreds of times throughout the night, the individual experiencing the apnea is not conscious of the problem.
Symptoms:
*Loud snoring
*Episodes in which you stop breathing during sleep — which would be reported by another person
*Gasping for air during sleep
*Awakening with a dry mouth
*Morning headache
*Difficulty staying asleep (insomnia)
*Excessive daytime sleepiness (hypersomnia)
*Difficulty paying attention while awake
*Irritability
Diagnosis:
Sleep apnea is diagnosed with a sleep study (nocturnal polysomnography) carried out at an overnight sleep laboratory. This records brain waves, eye and leg movements, oxygen levels, airflow, and heart rhythm during sleep. A physician who specializes in sleep disorders interprets the test.
For some individuals, Home Sleep Apnea Testing (HSAT) can be done in place of the laboratory study. The number of apnea episodes that occur every hour determines sleep apnea severity:
Normal - 0-5 apnea episodes per hour.
Mild sleep apnea - 5-15 apnea episodes per hour.
Moderate sleep apnea - 16-30 apnea episodes per hour.
Severe sleep apnea - 31+ episodes per hour.
Role of homeopathy in sleep apnea:
Homeopathic Treatment of Sleep Apnea-
Homeopathy is one of the most popular holistic systems of medicine. The selection of remedy is based upon the theory of individualization and symptoms similarity by using holistic approach. This is the only way through which a state of complete health can be regained by removing all the sign and symptoms from which the patient is suffering.
The aim of homeopathy is not only to treat sleep apnoea but to address its underlying cause and individual susceptibility. As far as therapeutic medication is concerned, several well-proved medicines are available for sleep apnoea treatment that can be selected on the basis of cause, sensation and modalities of the complaints. For individualized remedy selection and treatment, the patient should consult a qualified homeopathic doctor in person.
2
people found this helpful
View All Feed
Near By Clinics