About
Our goal is to provide a compassionate professional environment to make your experience comfortable. We are friendly, knowledgable and very helpful in addressing your health and financial...
...more
Our goal is to provide a compassionate professional environment to make your experience comfortable. We are friendly, knowledgable and very helpful in addressing your health and financial concerns.
More about Mind Care Clinic
Mind Care Clinic is known for housing experienced Psychiatrists. Dr. Shabeeba Z Kailash, a well-reputed Psychiatrist, practices in Chennai. Visit this medical health centre for Psychiatrists recommended by 57 patients.
Timings
Location
3/45, Thiruvalluvar Street, Egattur Village Road, Navalur, OMR, Chennai
Navalur
Chennai,
Tamil Nadu
-
603103

Get Directions
Photos (3)



Doctor in Mind Care Clinic

MBBS Bachelor of Medicine and Bachelor of Surgery, Diploma in Psychological Medicine-DPM, DNB (PSYCHIATRY)
Psychiatrist
Services
Submit Feedback
Submit a review for Mind Care Clinic
Your feedback matters!
Write a Review
Patient Review Highlights
"Well-reasoned"
1 review
"Practical"
1 review
"knowledgeable"
1 review
"Very helpful"
1 review
"Caring"
1 review
Feed
Nothing posted by this doctor yet. Here are some posts by similar doctors.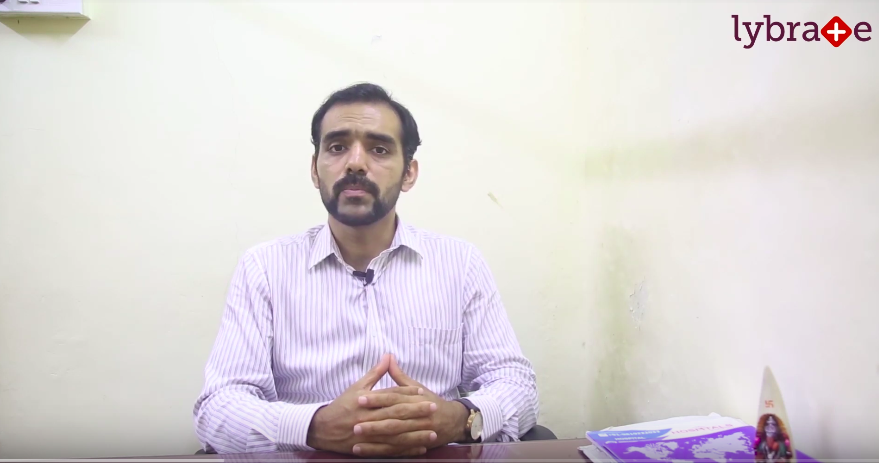 Rotator Cuff Tear is one of the most common disabilities observed amongst adults above 40 years of age. Rotator Cuff is a group of four muscles that keep the Humerus (arm bone) attached to the socket of the Shoulder. The Rotator Cuff keeps the Shoulder Blade attached to the arm, and when there is damage (tear) in one of these muscles, excruciating pain is felt by the patient.
The best treatment of ocd is psychological autosuggestion therapy without any medication only three weeks will be more sufficient for the removal of the problem.
Alzheimer's Disease is a neurological problem that is characterised by a cognitive decline and memory loss. It is a type of neurodegenerative dementia. The symptoms of Alzheimer's Disease include not being able to absorb and retain new information, lack of reasoning and judging, not being able to take on complex tasks, impaired visuospatial abilities, problems in reading, writing and speech, among many others. If a person has at least two of these symptoms in a debilitating manner, then the diagnosis can be made in favour of Alzheimer's Disease. The main causes of Alzheimer's are shrinkage of the brain size and death of the brain cells. The immune system is also said to trigger this neurodegenerative disease.
Let us find out what medical science has found so far.
1. Connections: Many a times, in Alzheimer's disease, the memory and behaviour of the person changes because the brain is unable to make proper neural connections which can lead to memory loss of how a person behaved and the elements that formed the basis of the patient's cognition. Apparently, the immune system behaves in the same way within the brain and blocks the connection. This happens because there is constant communication between the brain and immune system along neurological lines, which is where the disease first emanates.
2. Inflammation: The brain is prone to inflammation or swelling that is not the normal kind. This inflammation happens as a result of the activation of the infection fighting neurotransmitters and the chemical changes that happen in the brain when an infection strikes. The inflammation usually happens in the plaques or clumps which the brain tries to protect. These clumps are made up of a protein called Amyloid. The immune system is responsible for creating this inflammation in the brain of the patient.
3. Pattern Recognition Receptors: Many of these receptors work in different manners and cooperate with each other to create a response in the brain. These PRRs can be found in the brain plaques, and they develop the signs of danger which further fuels the inflammation in the brain as a matter of protection.
4. Activation of Cells Linked with the Immune System: When the PRRs begin to respond, it basically activates the immune system and the cells of the same. This is the basic reaction that causes the changes in brain which then leads to the attachment of the protein to the tissue that is diseased, in which case Alzheimer's Disease starts. The inflammation that we had spoken about earlier basically happens in the nervous tissue.
It is important to recognise and act on the initial signs of Alzheimer's Disease before it progresses beyond one's control.
Epilepsy is a neurological disease which is characterised by recurring epileptic seizures. These seizures can be brief or can persist for prolonged periods. Vigorous episodes which last long can result in physical injuries such as broken bones.
Causes of Epilepsy
The cause of this condition isn't very evident; however, most medical practitioners attribute epileptic seizures to brain injury, tumours, infections in the brain or birth defects. Some doctors believe that epilepsy is caused due to genetic mutations and is an outcome of abnormal activity of cells in the brain. Other causes for this condition can be alcohol or narcotics withdrawal and electrolyte problems.
Symptoms
Repeated seizures
Impaired memory
Bouts of fainting
Short spans of blackout
Sudden bouts of blinking and chewing
Inappropriate repetitive movements
Types of Seizures
A seizure, also known as fit, is usually a brief episode characterised by uncontrollable jerking movement and loss of awareness due to abnormal neuronal activity in your brain. A collective occurrence of these seizures causes epilepsy.

There are three types of seizures an epileptic person usually encounters.
Idiopathic: This kind of seizure has no apparent cause
Cryptogenic: The doctors believe that there is a cause for the seizure but cannot detect it
Symptomatic: These seizures occur due to a reason.
Medication: Medication is the most common treatment in the case of epilepsy. Drugs taken on a regular basis can stop the seizure partially. But in very severe cases, they seem to have no effect at all.
Surgery: For symptomatic seizures which are caused due to abnormal brain function, surgery can be a way to get rid of seizures. In some minor cases, nerve stimulation in the brain and special diets can be prescribed to control the epileptic seizures.
Five facts about epilepsy you need to know:
Epilepsy is not psychosis or madness and can be treated easily
Popular celebrities with epilepsy include Aristotle, Alfred Nobel, Alexander the great, Sir Isaacs Newton, Martin Luther and Julius Caesar etc.
Woman with epilepsy can have a normal pregnancy
Newer medicines for epilepsy are effective and very safe
Surgery can cure epilepsy in some patients.
Living with anxiety on a daily basis can be really stressful. And while you are dealing with anxiety it is very important not to sway away with the symptoms and commit yourself to a treatment. For the instant release of anxiety, you really don't need to go for a vacation or to the spa or a weekend retreat. It is easy to beat anxiety within 5-15 minutes from your home. So don't think and instantly reduce your anxiety to give yourself a wonderful day.
Here are 5 tips to instantly reduce your anxiety:
1. Meditation: Meditation for a few minutes daily helps relieve anxiety. As per research, doing meditation daily changes the neural pathways of the brain thereby making it more flexible towards stress. Meditation is the simplest way to beat anxiety. All you have to do is just sit straight with feet on the floor and closed eyes. Next just focus your energy on reciting a mantra.
2. Deep Breathing: A 5-minute breathing regime is a sure shot to relieve anxiety. Sit straight with closed eyes and place your hands on your abdomen. First, start with slow inhalation of air through the nose. Feel the breath through your abdomen and head and then reverse the process by exhaling it out through the mouth. Psychologists state that deep breathing helps to bring down stress and anxiety by lowering the blood pressure.
3. Laugh Aloud: A good laugh is a nice way to shed off stress and anxiety. When you laugh chemical endorphins are released which elevate your mood. A good laugh also lowers the cortisol levels which are the stress hormone.
4. Talk to someone: Distracting yourself by talking to friends and family helps. The mind starts wandering when in anxiety and alone and the effective technique to talk to some trusted person helps. The support you get from family and friends just boosts you back and wards you off from the symptoms. In case of a panic attack, you can request the company of a friend and relative to watch over you.
5. Trick your Anxious Thoughts: Anxiety does not happen suddenly but is due to the mind's tendency to have negative thoughts spiraling day in and day out and the worse is that you have no control over the thoughts. Learn to tame these thoughts and the triggers which cause these to keep anxiety at bay. There are strategies which you can try to help you keep anxious thoughts away. There are:
a. Question yourself when you experience anxiety. A long checklist helps you make your thoughts more realistic.
b. Give affirmations to yourself that everything is okay, you will get over the situation. Usually, affirmations are made to comfort one.
c. Know the physical symptoms as many times physical sensations like in case of a panic attack tend to trigger anxiety and stress. When you get used to the symptoms the mind does not send signals for anxiety to the brain. Create exercise to habituate yourself to a panic attack.
There is no cure for anxiety but the fastest way to get your anxiety under control is to simply manage it.

MD - Psychiatry, MBBS Bachelor of Medicine and Bachelor of Surgery
Are you suffering from social anxiety phobia and are looking for ways to get over it? Social anxiety refers to the anxiety in anticipating any kind of social situation or after a certain situation. The fear of evaluation accounts for being the primary factor of social anxiety phobia. Here are the various ways by which you can deal with social anxiety phobia:
Self-help Manual: Self-help manuals are a supplement for this therapy. They act as an effective tool, which helps you to work on your own.

Visit a Therapist: In case your social anxiety phobia is hampering things you need to do along with your social activities, and your self-help measures have failed, you need a therapist. Choose a therapist who specializes in anxiety disorders.

Practice Deep Breathing Regularly: Engaging yourself in deep breathing, before a situation which provokes or triggers your social anxiety, is effective. You need to undertake deep breathing for several minutes every day. This will make it a habit for you, so that you do not focus too much on deep breathing during a situation, thereby missing out on the conversation.

Create an Exposure Hierarchy: An exposure hierarchy refers to a list. In this list, you have to write down about all the various types of situations when your social anxiety phobia gets triggered. The list has to be made in a ladder format, and by performing the easiest behaviors first, you should move up the list. For creating exposure hierarchy, you should note down 10 anxiety triggering social situations you experience, and rate them on a scale of 100. You can also join Toastmasters, which is a website where links to several worksheets based on coping with social anxiety are provided.

Create your Goals: When you feel anxious, it is likely for you to eliminate anything positive during that situation. You might be doing great, but yet face distress in everyday activities because of feelings of anxiety. For this purpose, it is recommended for you to create objective behavioral goals.

Maintain a Rational Outlook: Try to get rid of any bleak thoughts, which hamper your performance and trigger your social anxiety phobia. Also stay away from any kind of unrealistic thoughts, which are positive in an irrational way. Before any situation which enhances your anxiety, you should convince yourself about how it is a familiar situation to you, which you have dealt with smoothly in the past.
If your social anxiety phobia is getting in the way of achieving your goals and is disabling you from living the kind of life you seek, it is important for you to consult a therapist and go for regular therapy sessions.
Depression is now the most common health issue the world is facing. Most people, who suffer from depression, have one or more symptoms like undefined anxiety, variety of fears, increased sweat at unusual times, reduced or increased sleep, reduced or increased appetite, frequent changes in weight, mood fluctuations, decreased concentration in work and home, increased domestic frictions, etc.
Homoeopathic physician who takes into account all emotional, intellectual and physical problems together is able to help you much more then regular anti-depressant medicine. Apart from medicines, one also requires psychological counseling, which is provided by an expert homeopath.
Homeopathy is a reliable path to follow because it does not have any side effects, unlike antidepressants that tend to numb people. Here is a comprehensive list of homeopathic medicines that are effective in treating depression.
Natrum muriaticum: This homeopathic treatment is useful for mild depression or for people suffering extreme bereavement due to loss or a sudden shock.
Sepia: This medicine is beneficial to women suffering from postpartum depression (sadness or emotional confliction after giving birth) and menopause. Feeling of solitude and hopelessness with no energy to continue with life are some common symptoms that can be reduced with Sepia.
Arsenicum album: This medicine is prescribed to control the symptoms like diarrhea, gastric problems, indigestion which patients often suffer from as a result of intense anxiety. Patients, appropriate for this medicine tend to be fastidious and restless. It is made of white arsenic and should be taken in prescribed potency because an overdose can cause gastroenteritis.
1
person found this helpful
Depression is an addictive state which is hard to get rid of. Everybody who suffers from it encounters it in an unexpected way, yet we all agree that it can be a major wellbeing issue. It makes a person miserable or disappointed or restless or numb for long and tedious timeframes and is debilitating - particularly when you can't demonstrate to anybody about your feelings and worries. It can meddle with your productivity and can become a concern not only in workplaces but also in social circles.
So here's how to deal with a friend or family member in a depressed state of mind.
1. Never Say 'You're Too Much'
When someone with depression is told "you're very much," particularly by somebody near them, it can send them spiralling into blame and nervousness and bitterness. Being encouraging and empowering is likewise useful.
2. Try not to Shame People for Being Negative
Dejection changes the world into a scene of pessimism. Discouraged individuals don't just focus on the negatives, but they also disregard the positives.
3. Do Understand That Depression Doesn't Mean "Trouble"
Melancholy is a condition with an assortment of side effects like exhaustion, confused mental state and rest issues. These are all side effects of melancholy. Crabbiness is an exceptionally basic side effect which once in a while is encountered by many individuals, and can lead to an expanded sensitivity.
Normally, it's difficult to be sympathetic with someone who is behaving grumpily. But you need to make a conscious effort to still see the positive in depressed individuals and lead them to hope.
4. Do Validate
Approval can help manage a depressed state and can wean a friend or family member out of depression. Remember that someone with dejection is not living in the same universe as you. The laws that oversee your universe don't exist in theirs.
Depressed individuals require your understanding, your empathy, and your affection - considerably more when they are having a troublesome day or week or month. It is hard but possible. Discouraged individuals value a positive backing in particular.
1
person found this helpful
You can try talking to him and get him thinking. Don't antagonize him. Give subtle examples of how people die of alcohol, drugs. You cannot do anything until he himself decides these things are wrong. Never force him.
Obsessive-Compulsive behaviour is form of anxiety disorder in which unreasonable thoughts and fears which are obsessions that lead one to do repetitive compulsive behaviour. Root causes of obsessive-compulsiveness are complex and often deep-seated. The underlying emotional states may include the fear of unknown, not being in control, negative outcomes, failure, rejection, shame, annihilation or embarrassment
One can eliminate mild obsessive compulsion easily, where as severe obsessive-compulsiveness, require support of medical and mental health professionals.
When one finds himself pondering or obsessing over an activity, one must try to stop the negative pattern, and provide control and security. A good anchor code stops an obsessive thought pattern, and provides fact-based security for new action. One can get it under control and recover from it, however at the present, there is no cure. It is a potential that will always be there in the background, even when one's life is no longer affected by it.
The treatment for obsessive compulsive behaviour depends on the how much the condition is affecting one's daily life. There are two main treatments, firstly cognitive behavioural therapy which involves graded exposure and response prevention and the second being medication. The cognitive behaviour therapy emboldens one to face ones fear and let the obsessive thoughts occur without neutralising them with compulsions. In second case, treatment is by medication to control one's symptoms by altering the balance of chemicals in brain.
Obsessive compulsive behaviour that has a relatively minor impact on one's daily life is usually treated with a short course of cognitive behavioural therapy. Cognitive behavioural therapy involves exposure and response prevention that is used to help people with all severities. People with mild to moderate behaviour usually need about 10 hours of therapist treatment, combined with exercises to be done at home between sessions. Those with moderate to severe symptoms may need a more intensive course of therapy that lasts longer than 10 hours.
During the sessions, one works with therapist to break down the problems into their separate parts like physical feelings, thoughts and actions. The therapist encourages you to face your fear and let the obsessive thoughts occur without putting them right. It requires motivation and one should start with situations that cause the least anxiety first. These exposure exercises need to take place many times a day, and need to be done for one to two hours without engaging in compulsions to undo them. People with Obsessive compulsive behaviour find that when they confront their anxiety without carrying the compulsion, the anxiety goes away. Each time, the chances of anxiety reduces and last for a shorter period of time.
Once one has conquered one exposure task, one can move on to a more difficult task, until one has overcome all of the situations that make one anxious. It's important to remember it can take several months before a treatment has a noticeable effect. It is extremely vital to remember that no one is perfect, nor can anyone recover perfectly. Even in well-maintained recoveries, people can occasionally mess up and forget what they are supposed to be doing.
View All Feed